Some of the DEC (DIGITAL) computer kit that is in the Bunker display
The RS03 was manufactured by Digital Equipment Corporation. It was a 120lb (say 50Kgs) fixed head single-platter disk with 512KB of data storage on a single platter. I could transfer data to the machine about 2 micro seconds a byte. The average access time is around 10milli-seconds. The single platter was a 16" diameter nickel-cobalt plated surface. There were 64 read heads statically placed over the tracks of the disk. 8 spare heads were available to cover adjustment errors!
Each track had 64 sectors of 128 bytes. Data was MFM encoded. Physically the device is about 16" high, 19" wide (standard DEC) and 26" deep. The Power Consumption 240volt was 7A (starting) and 3A (operating).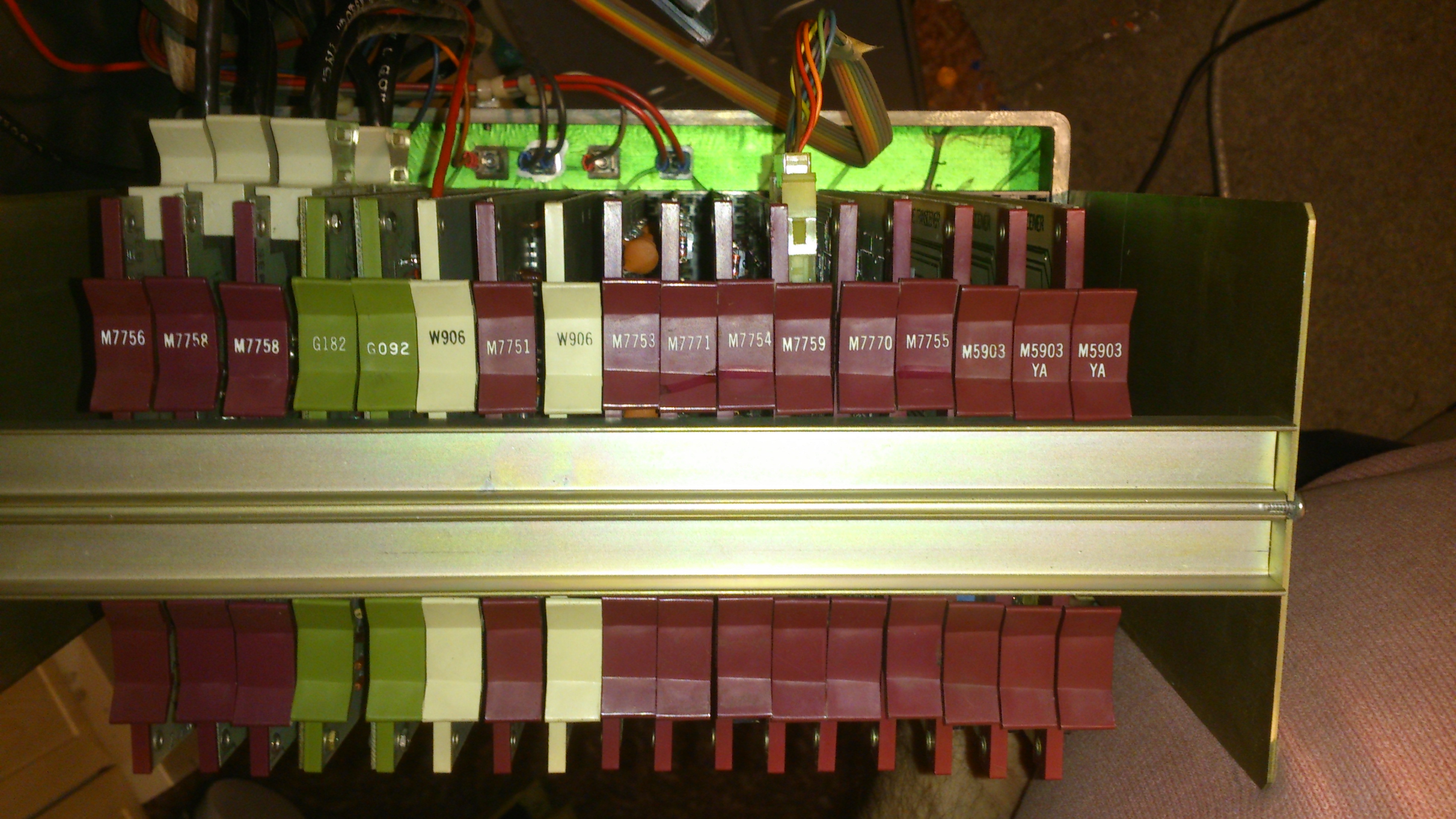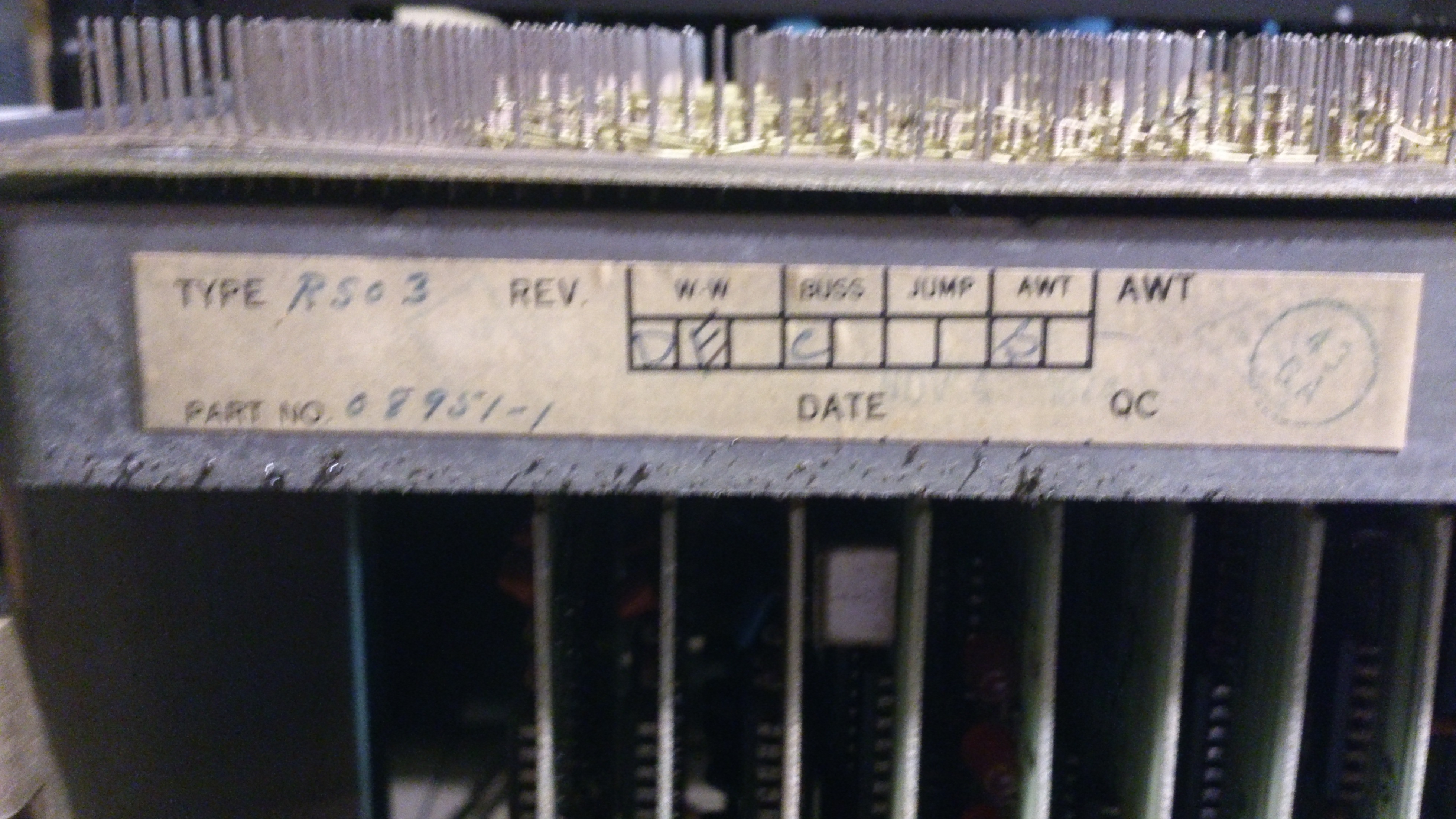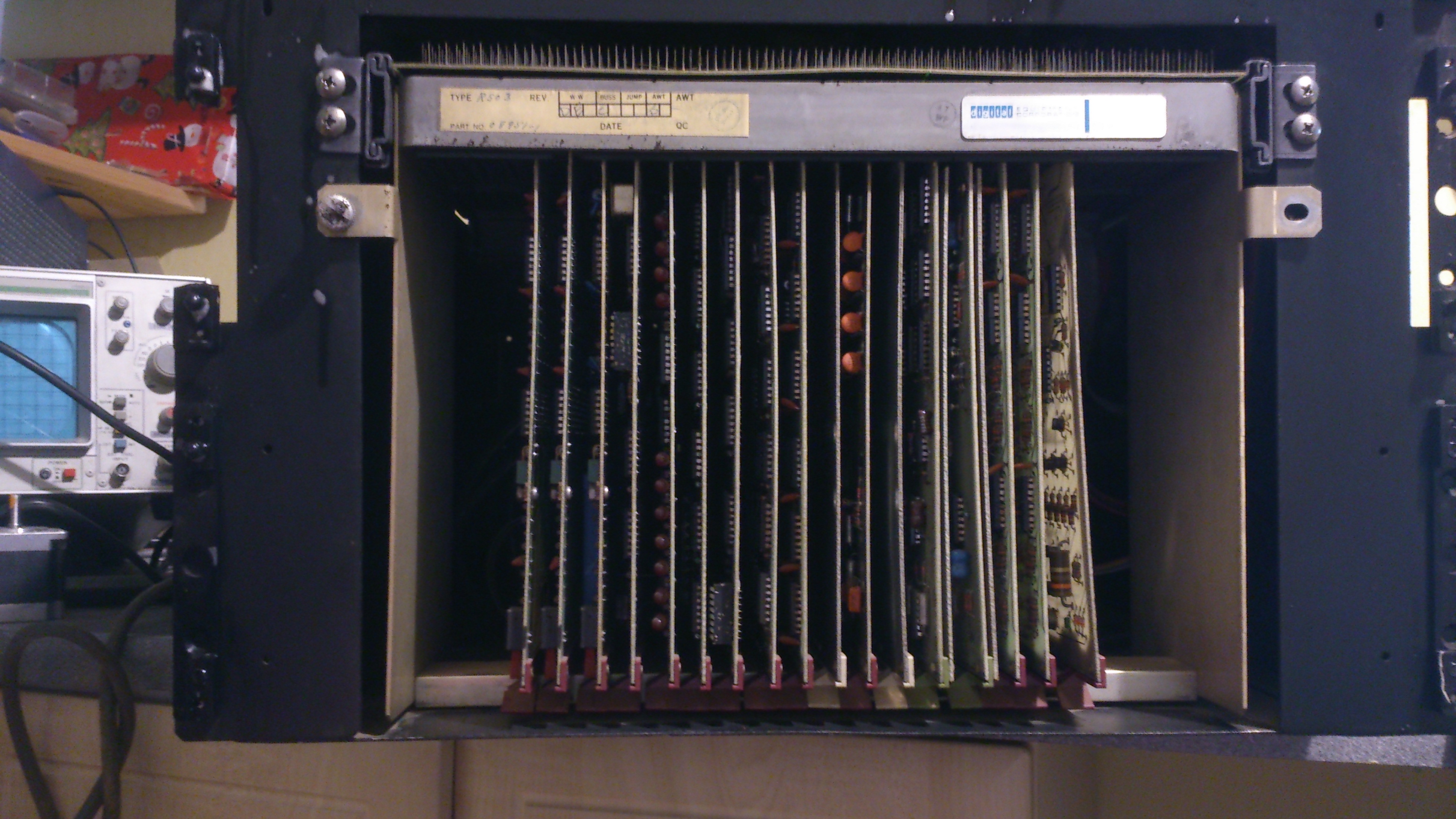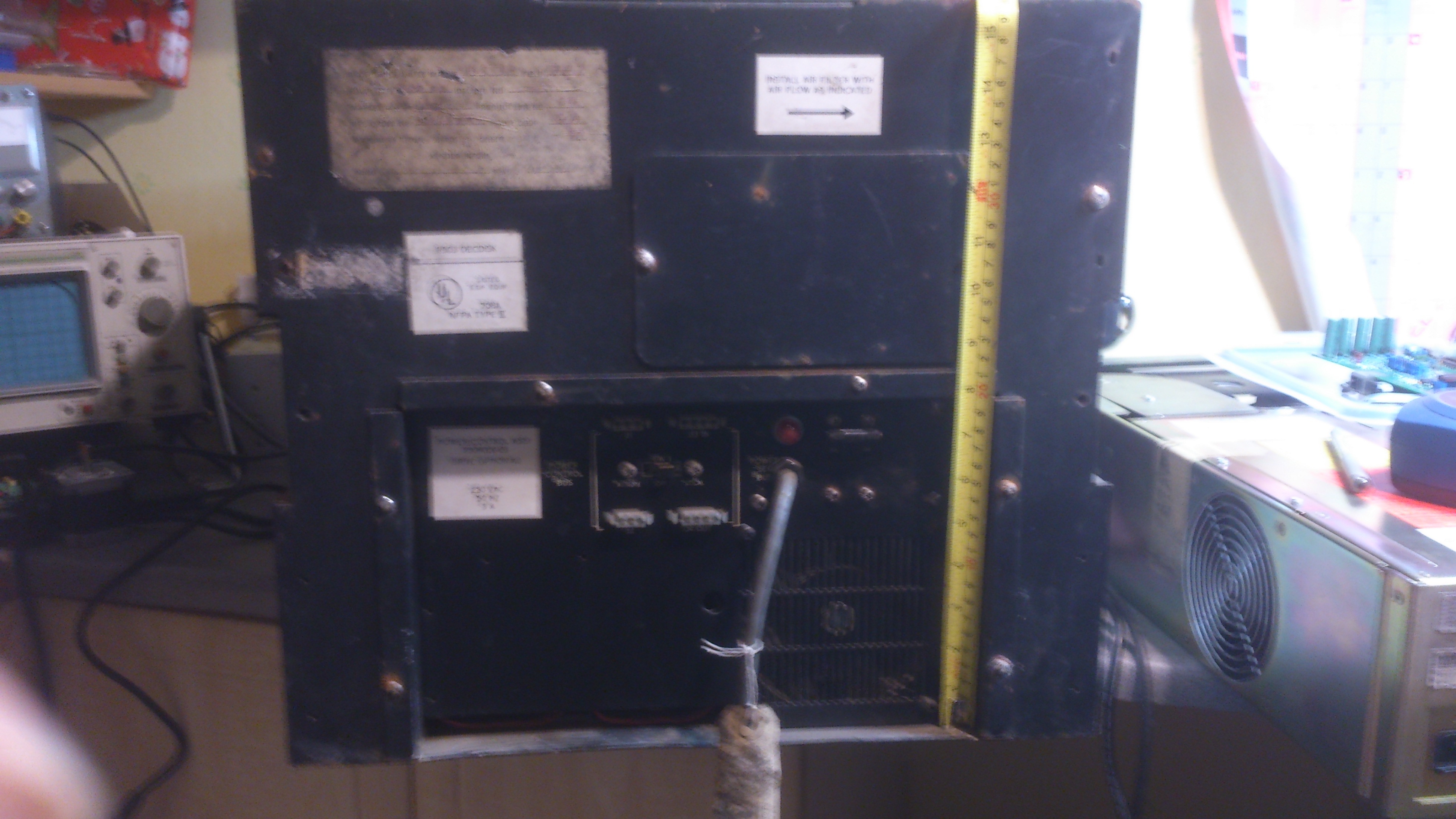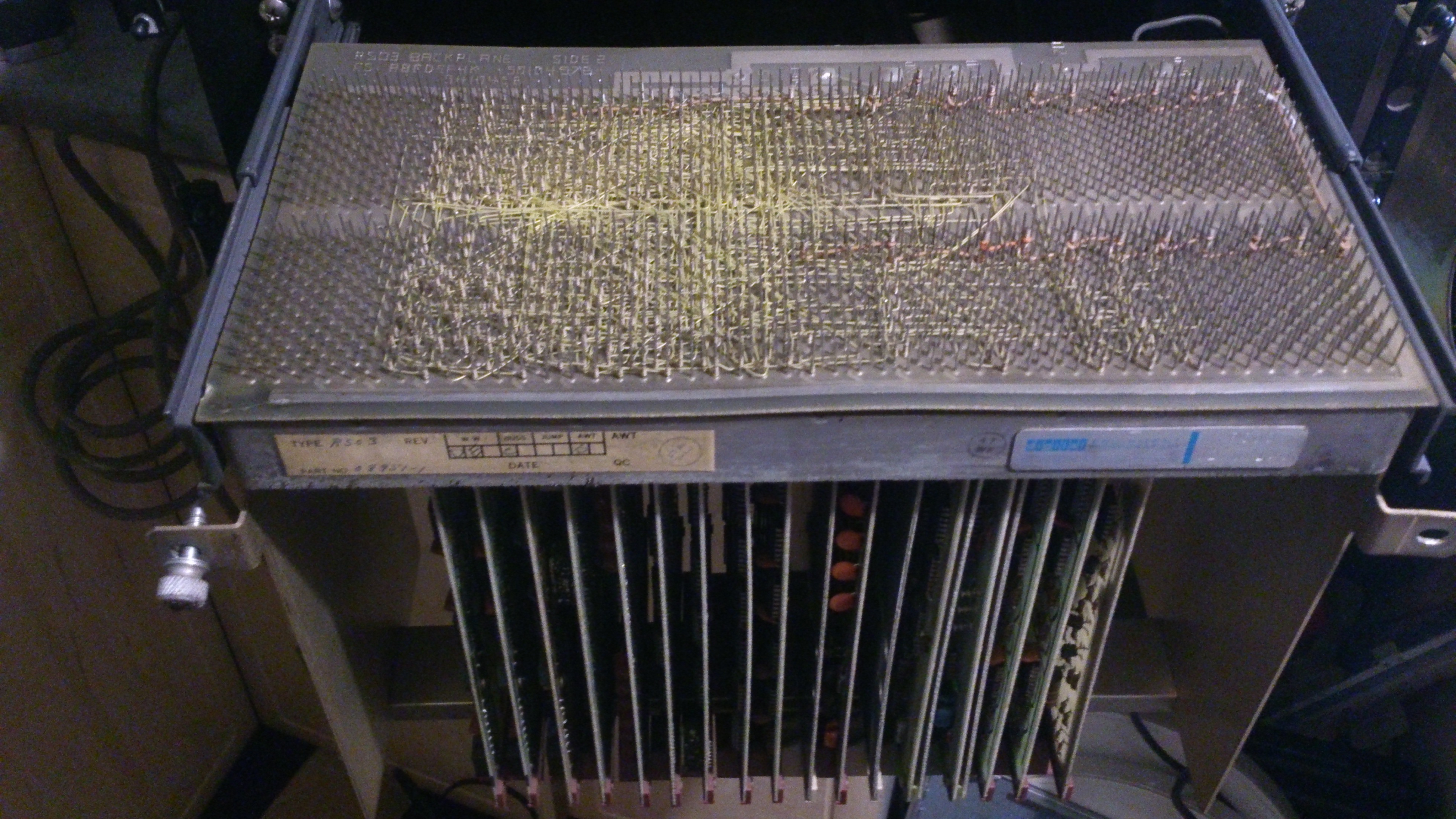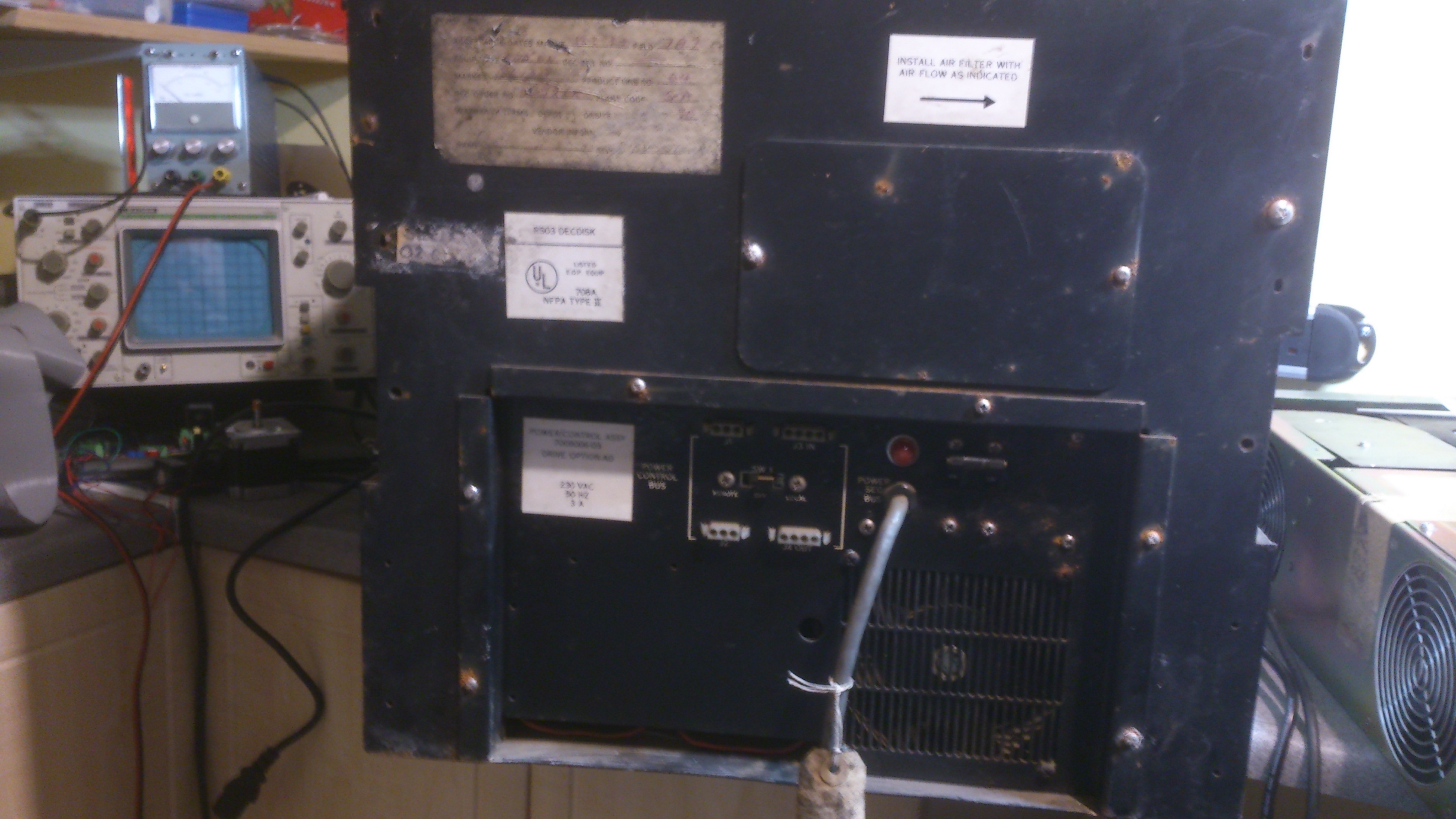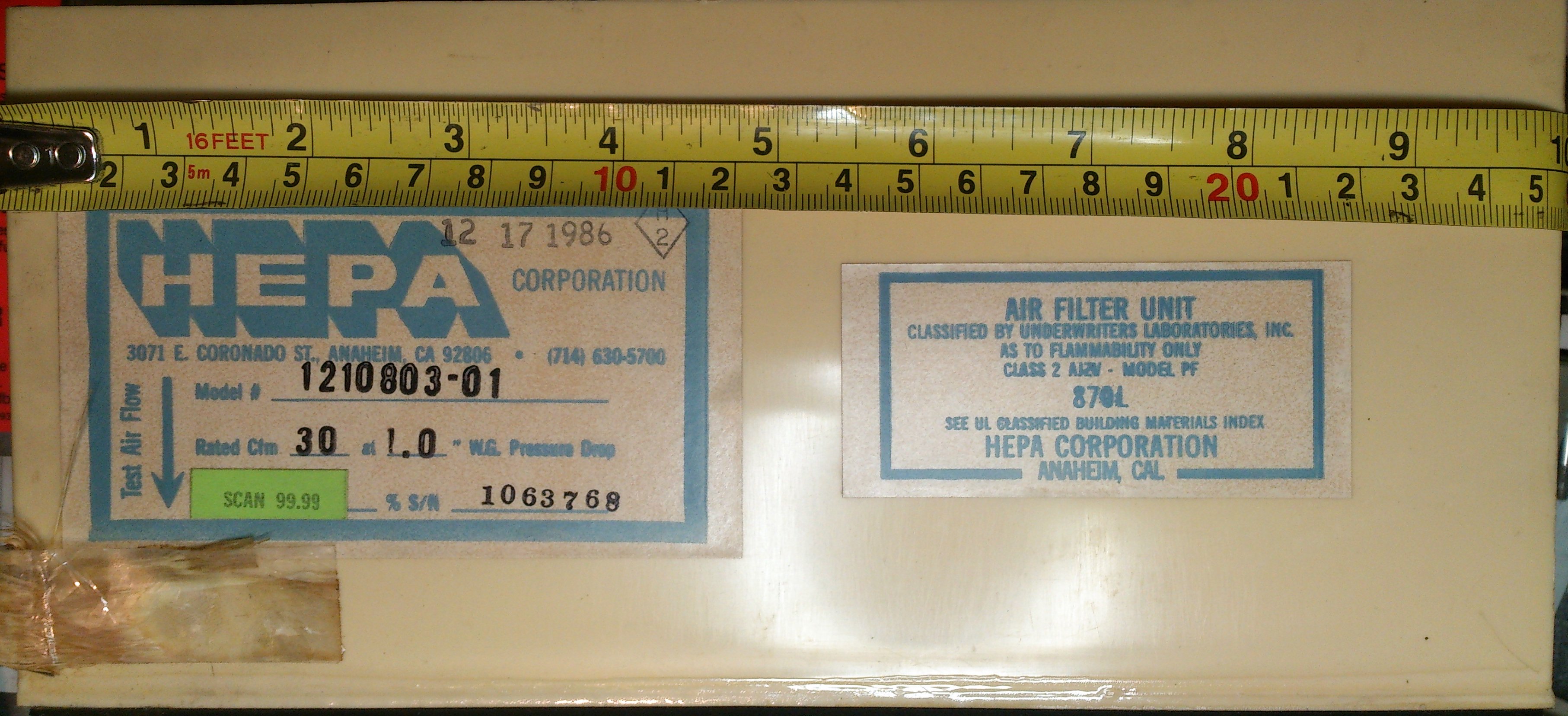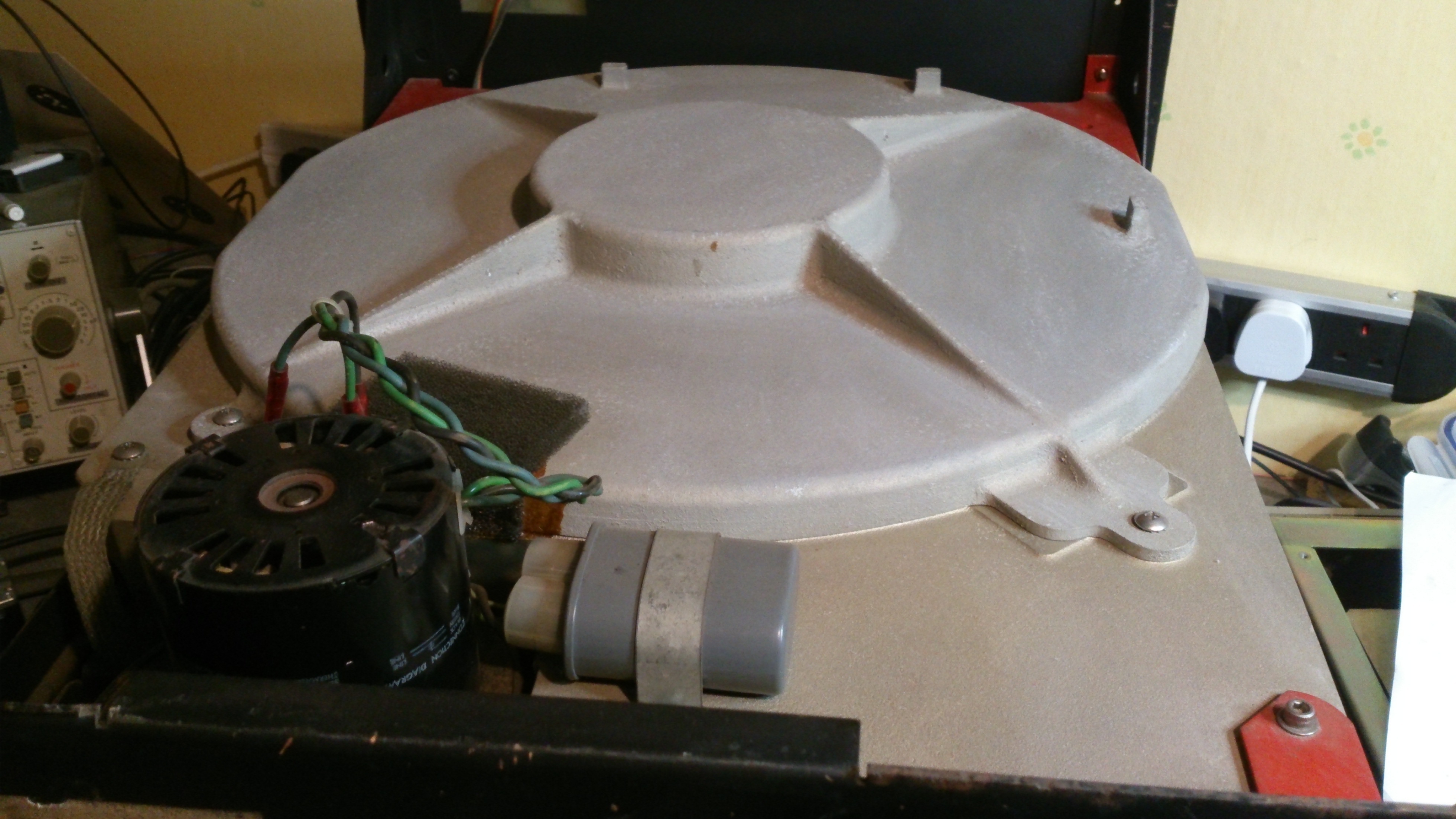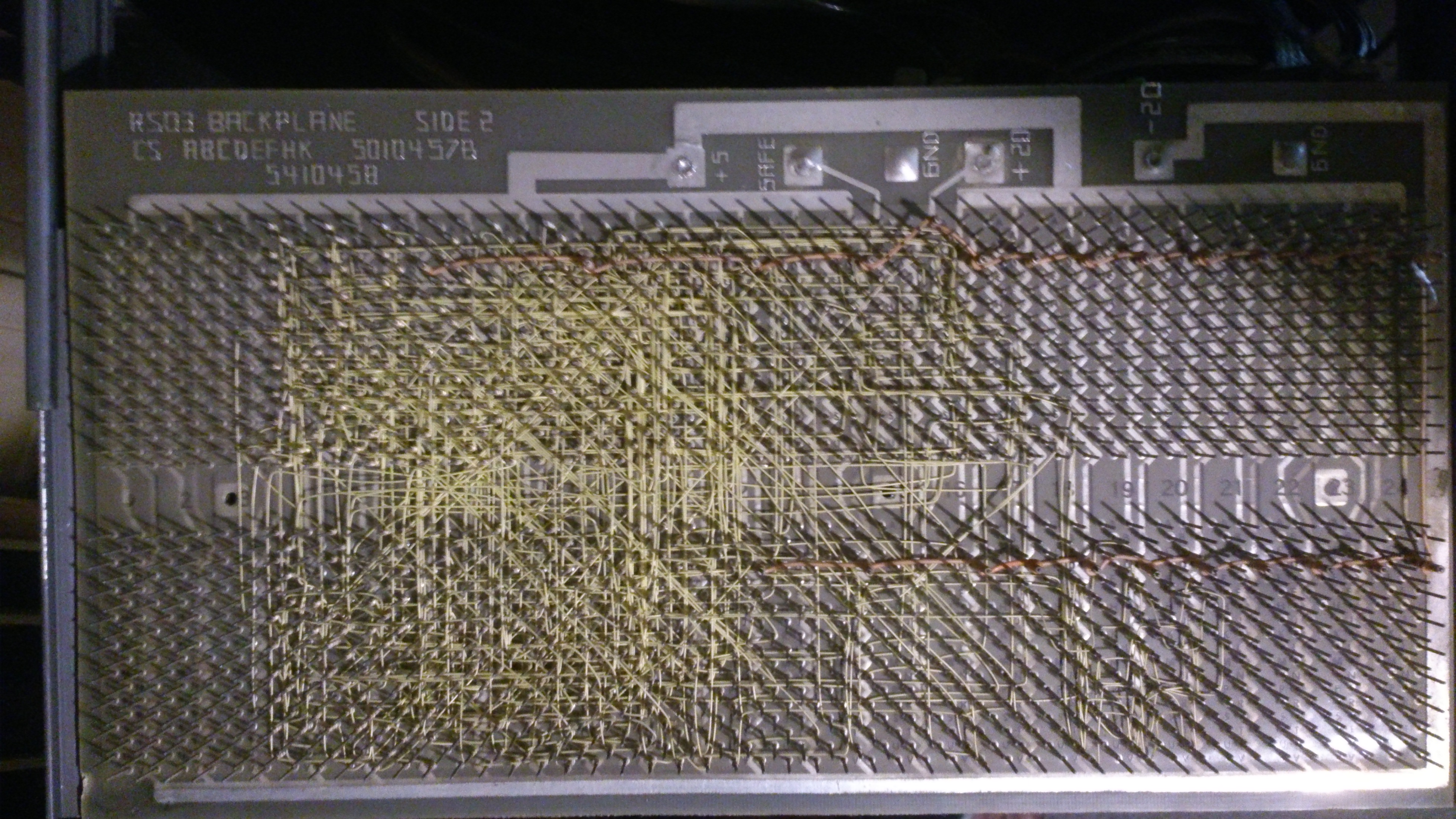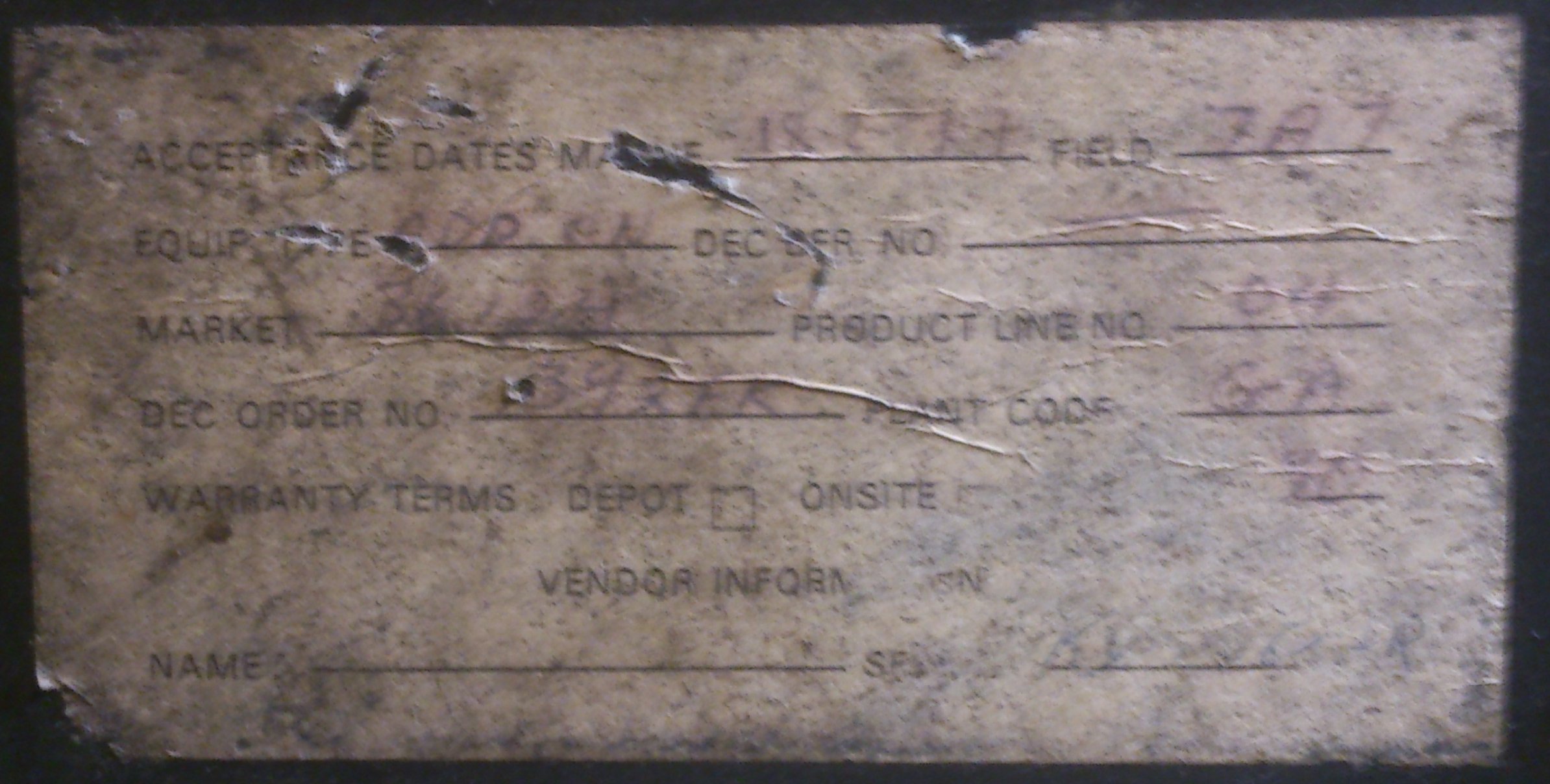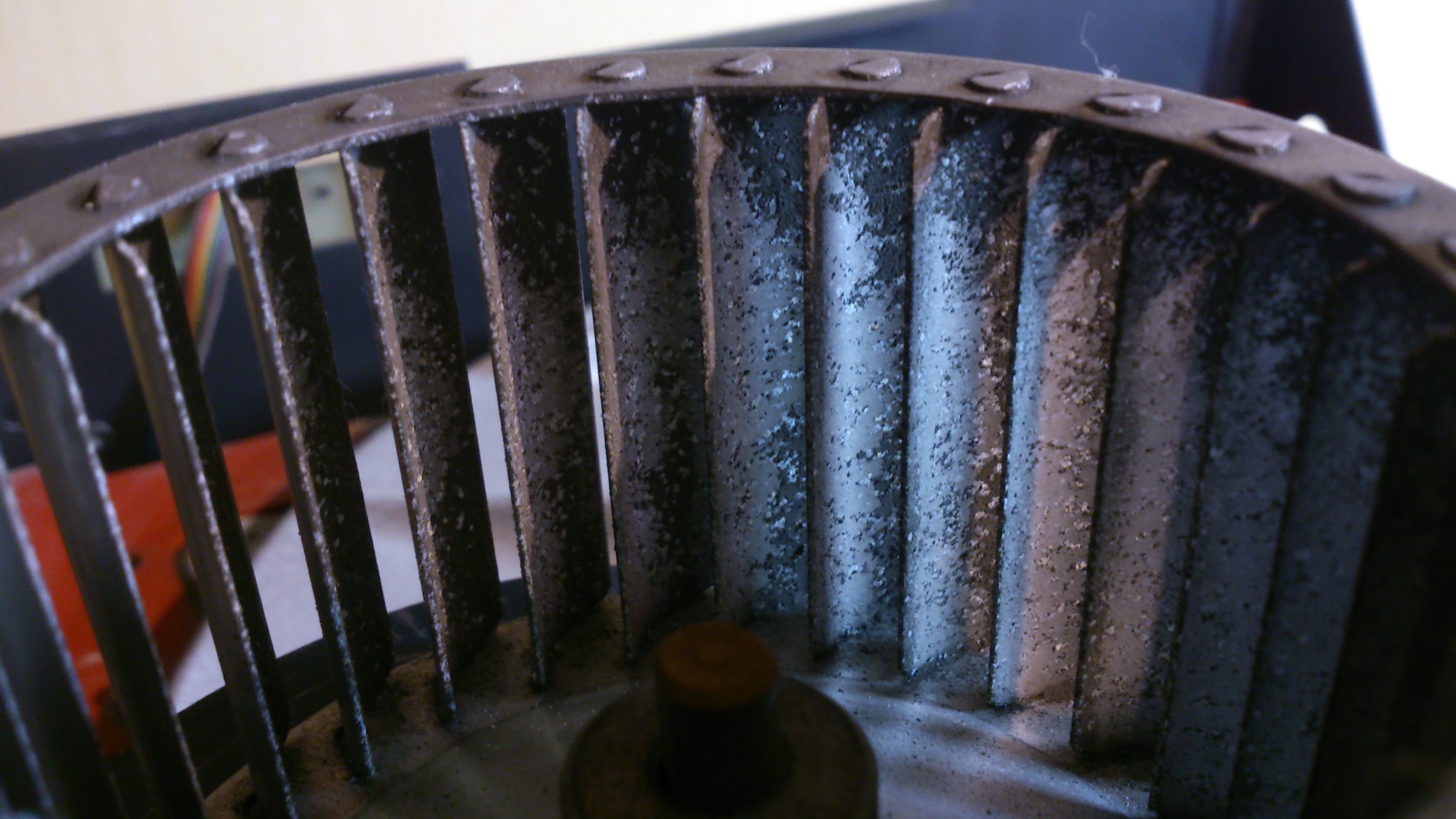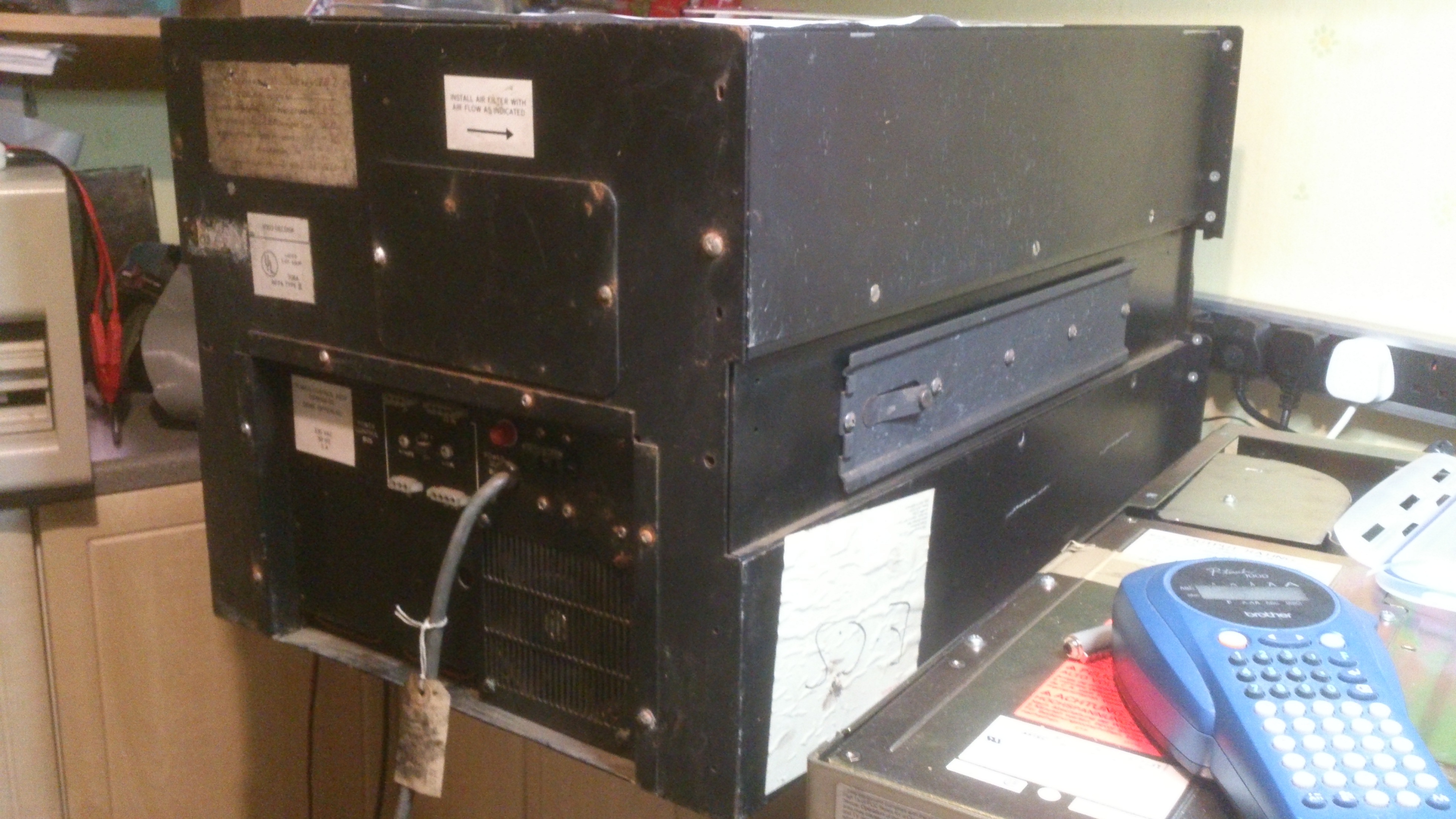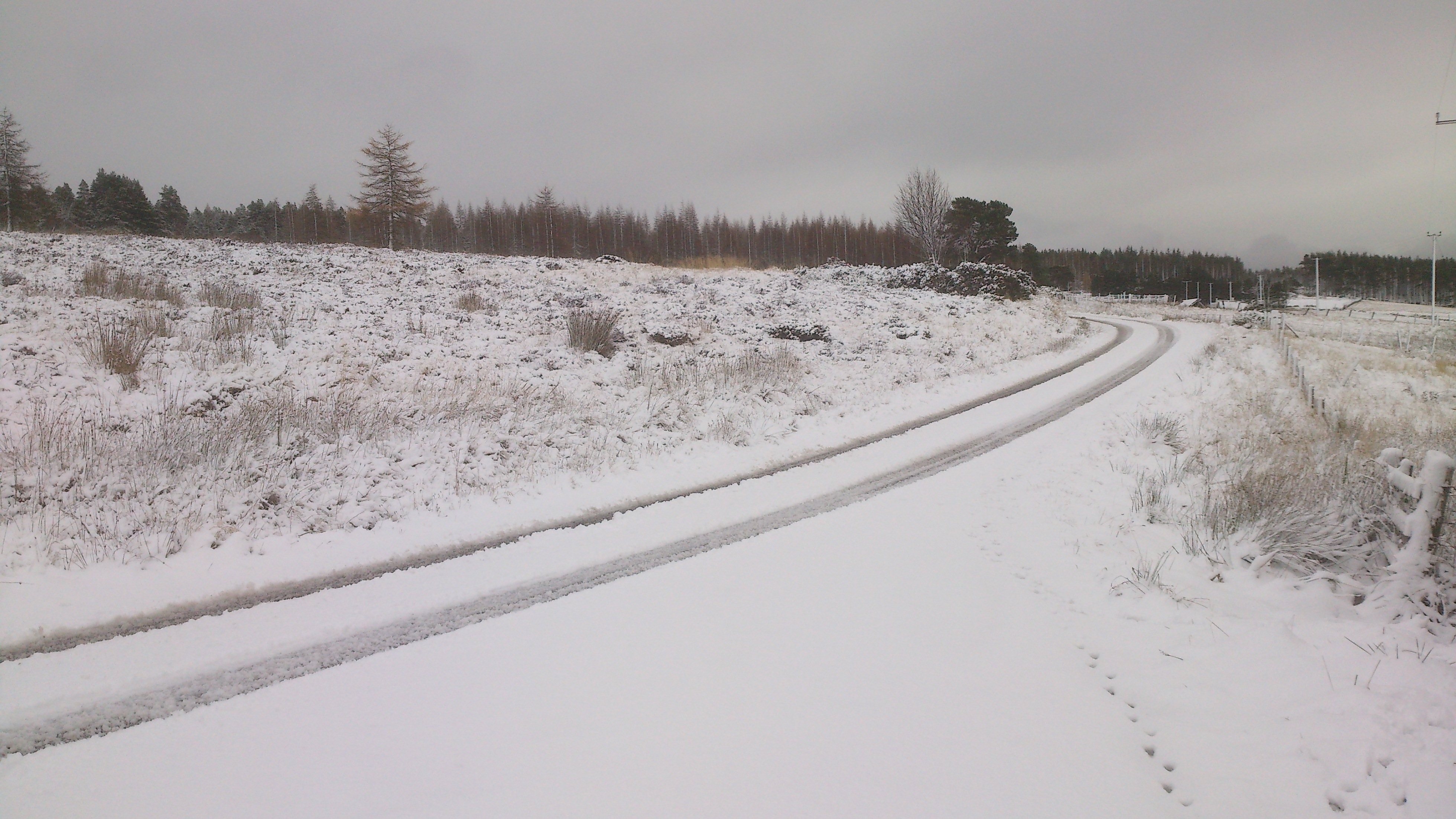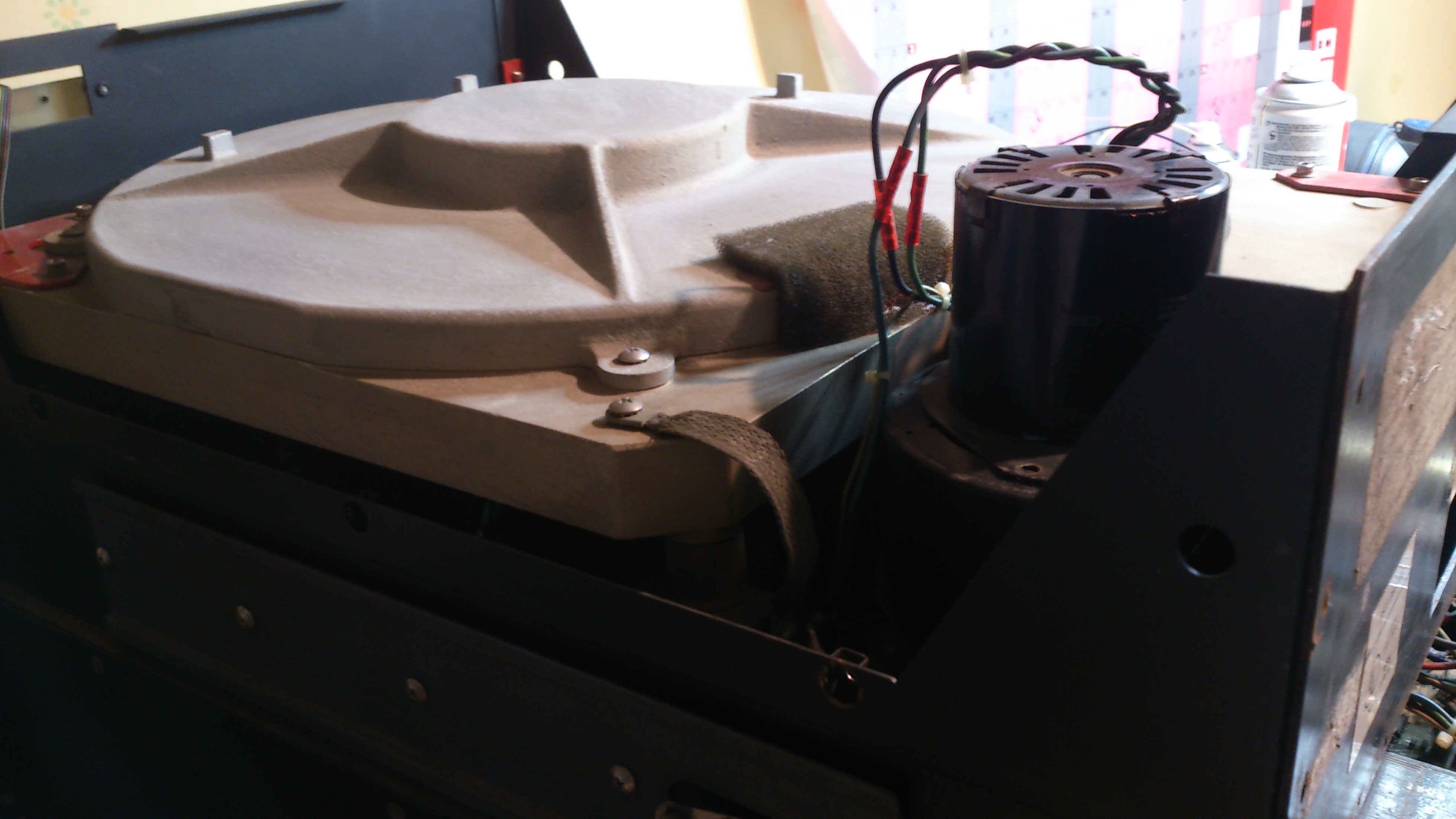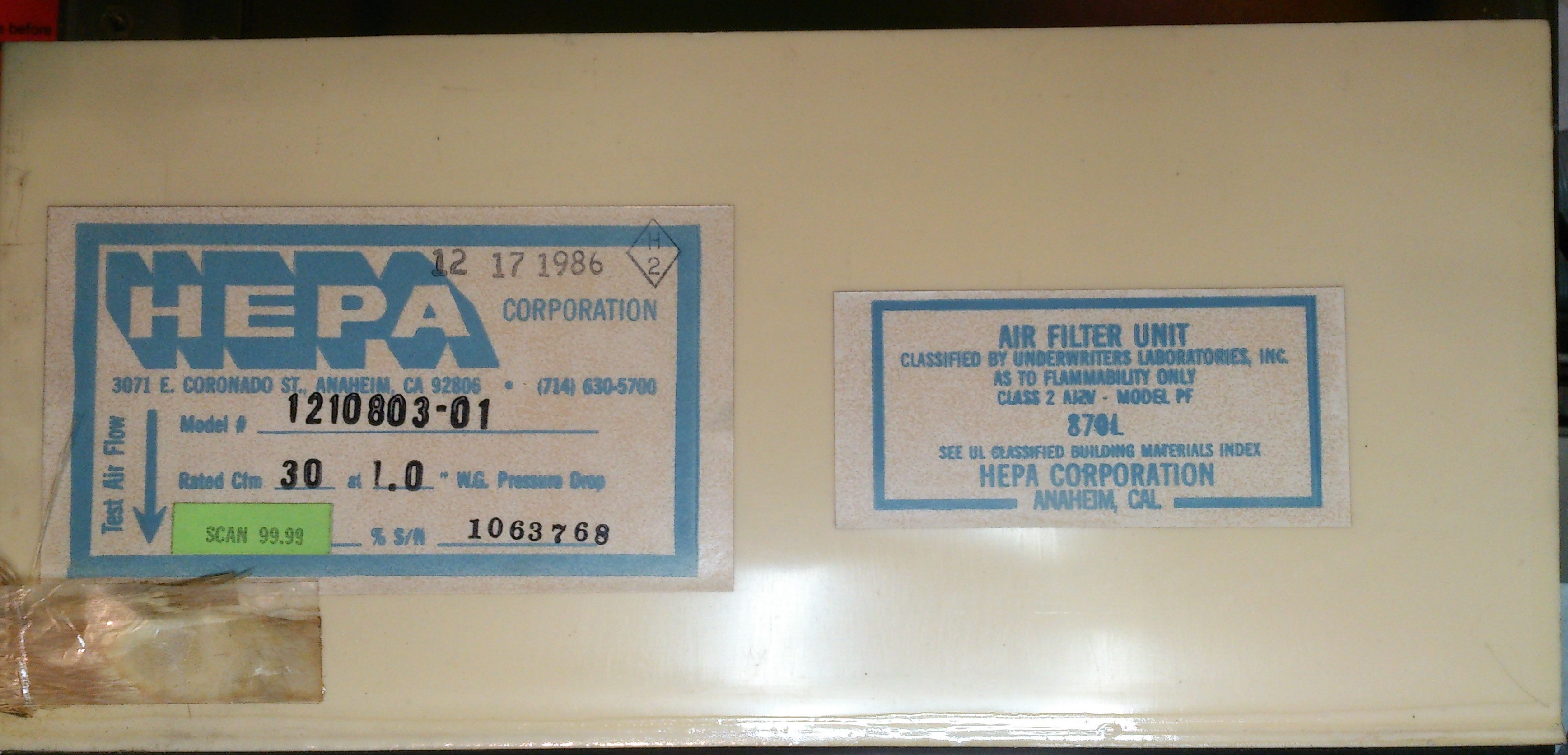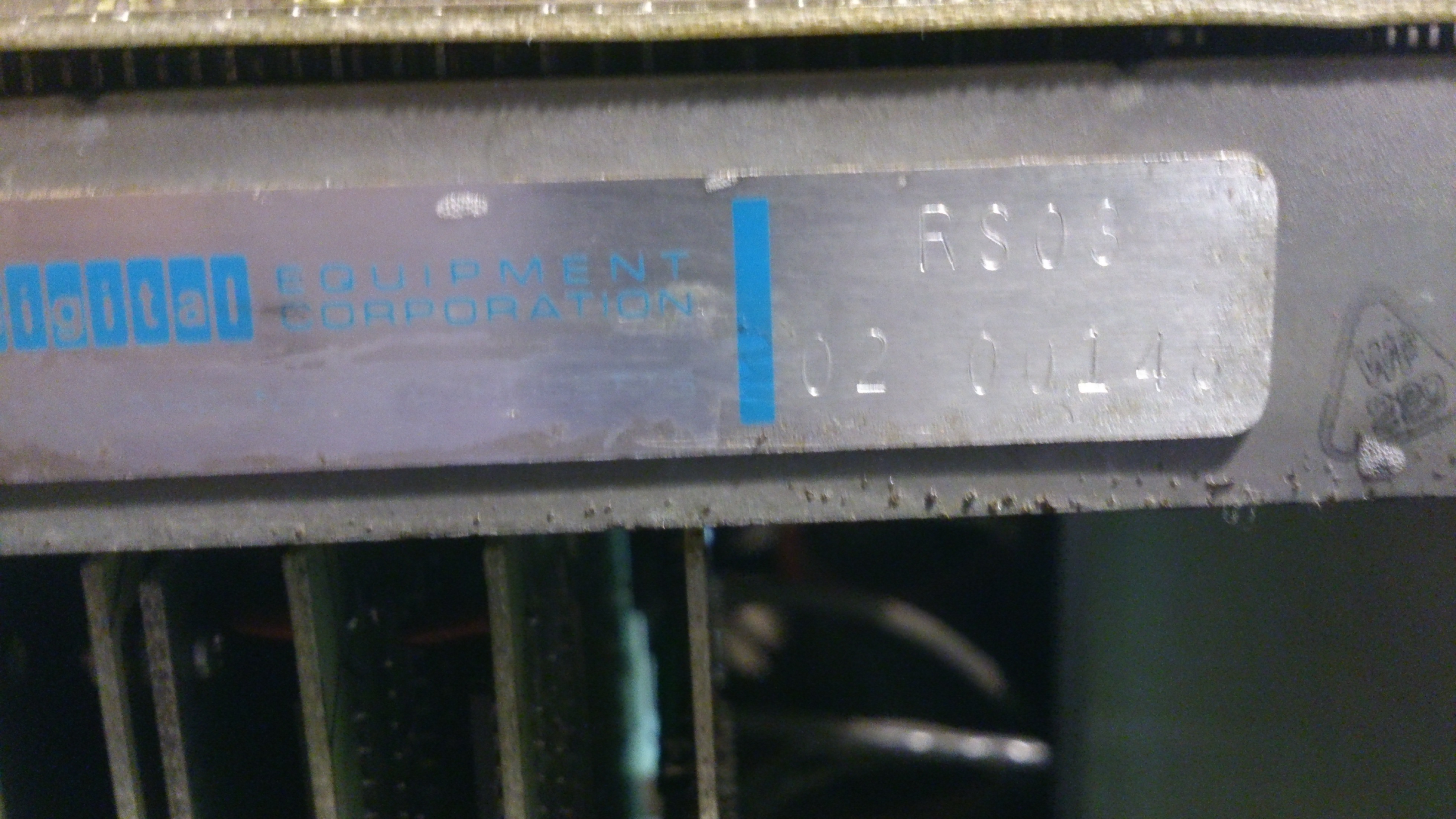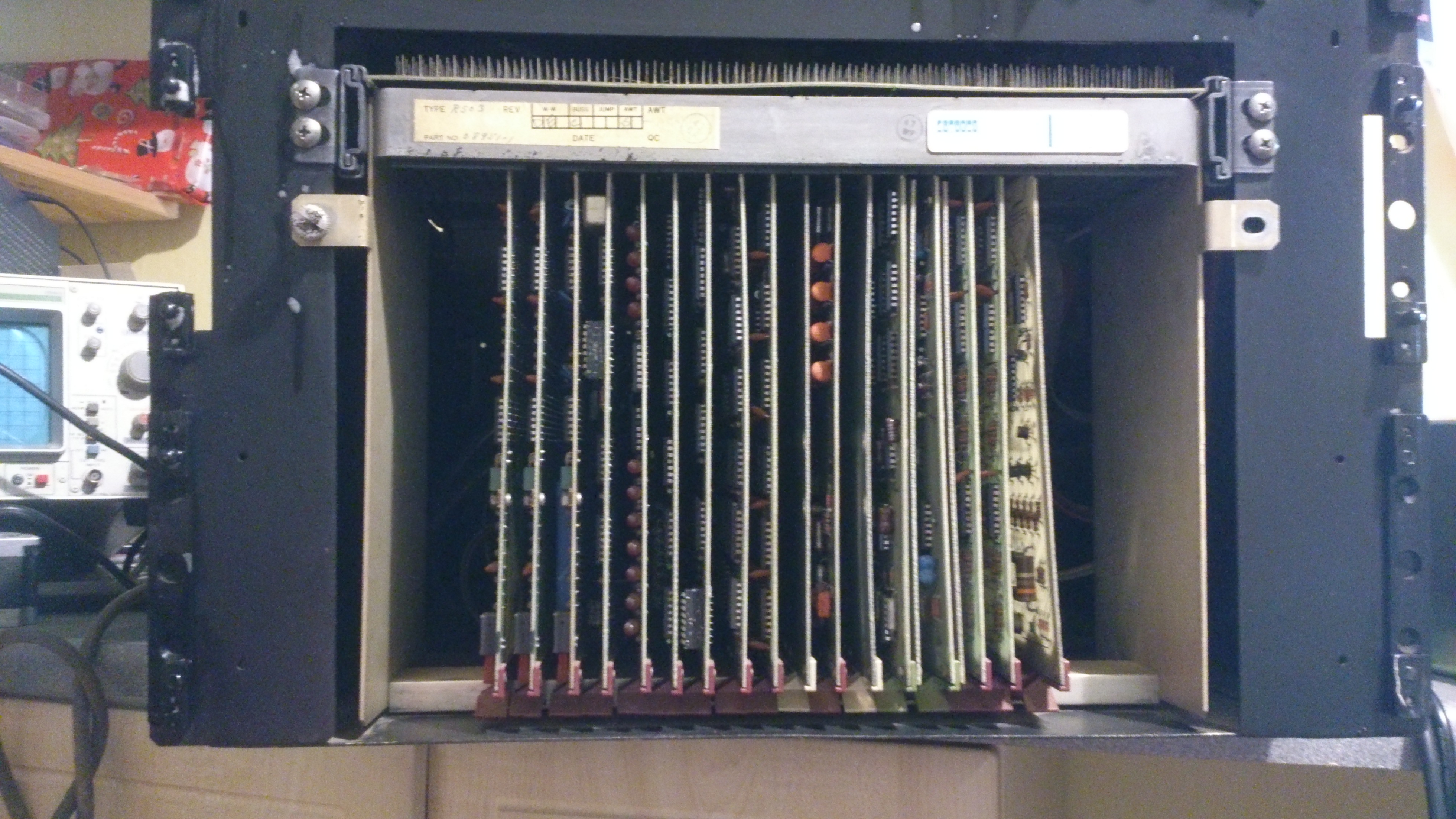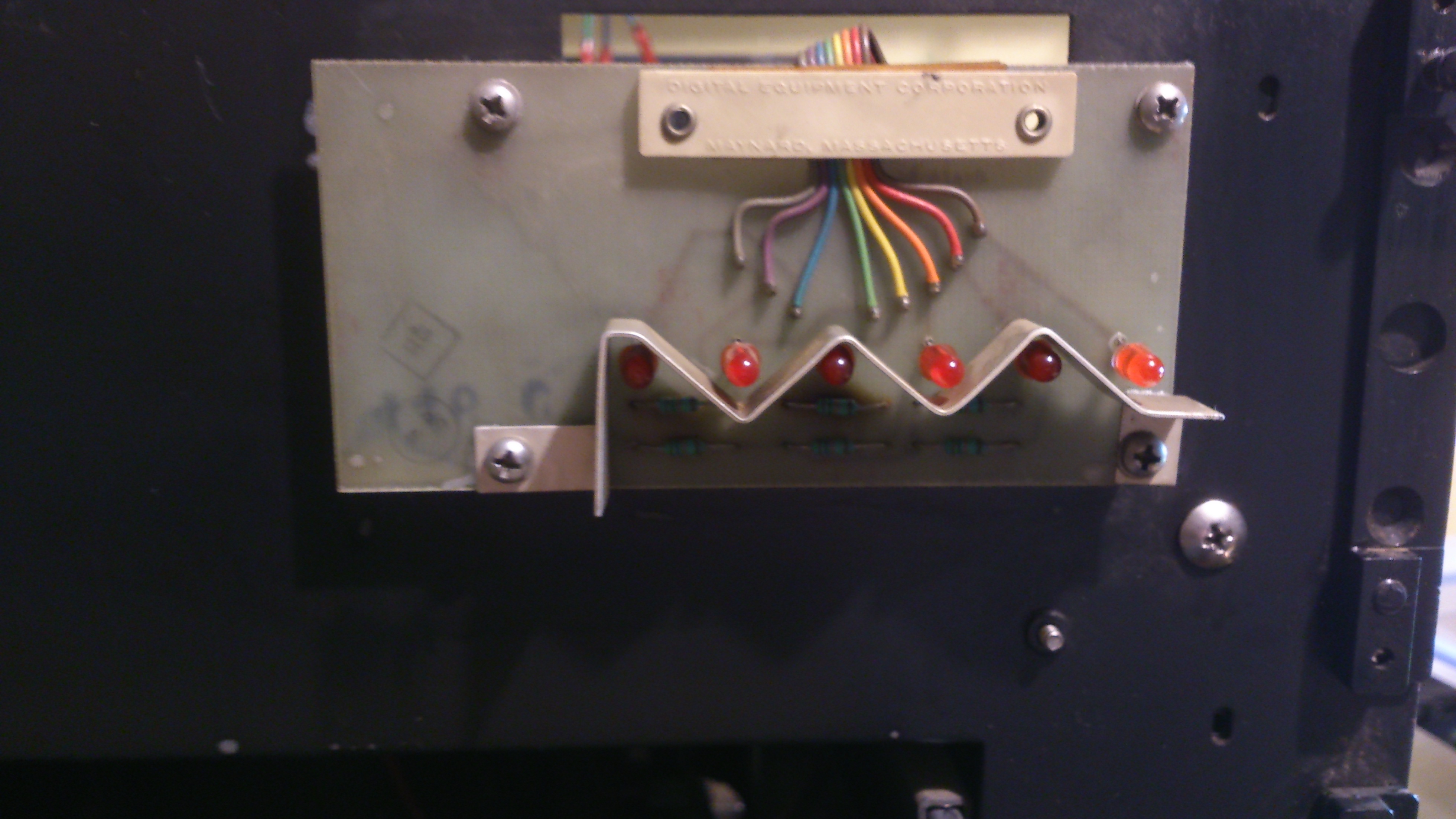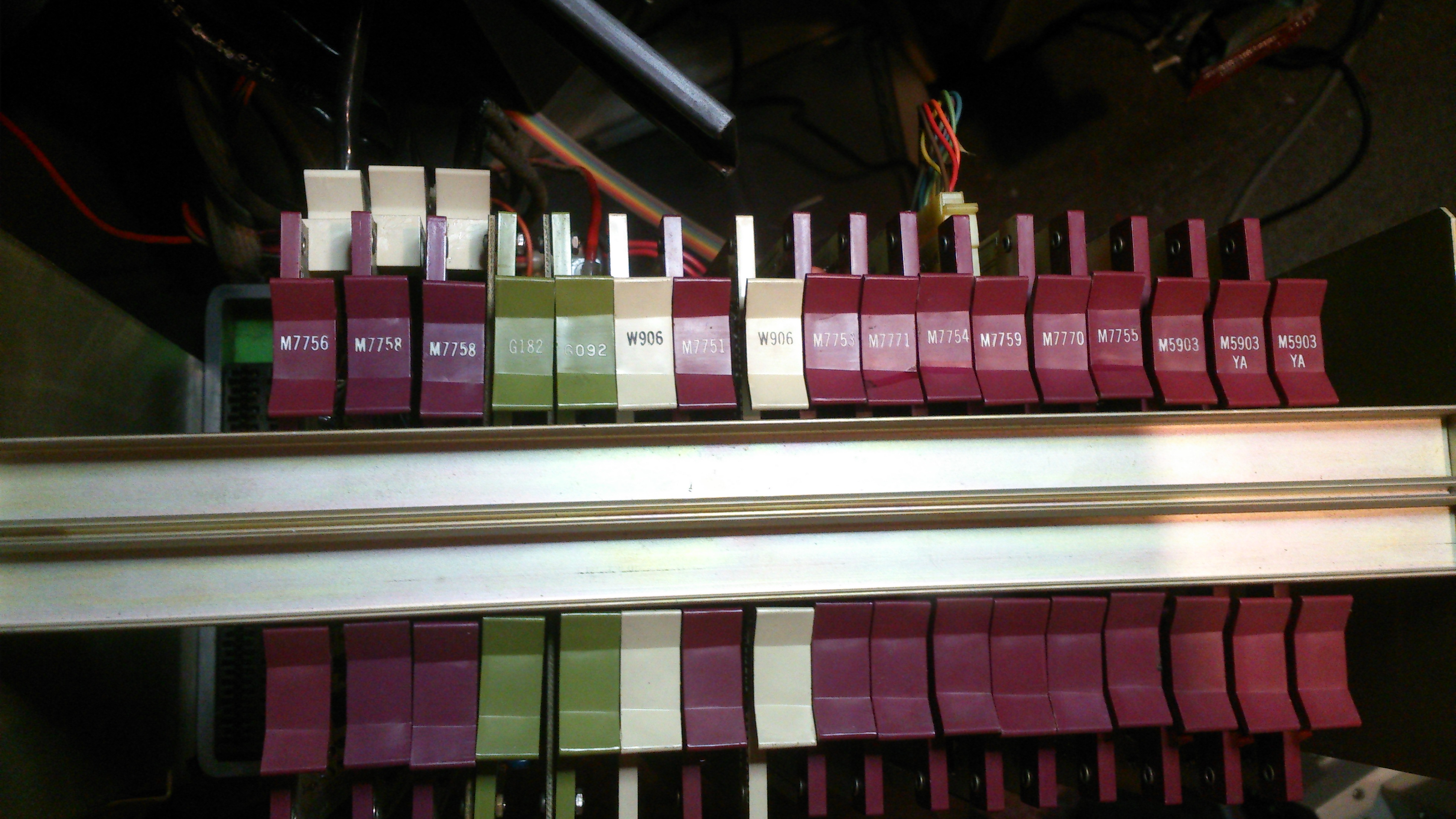 Where it all went wrong. Shorted this point with my scope probe.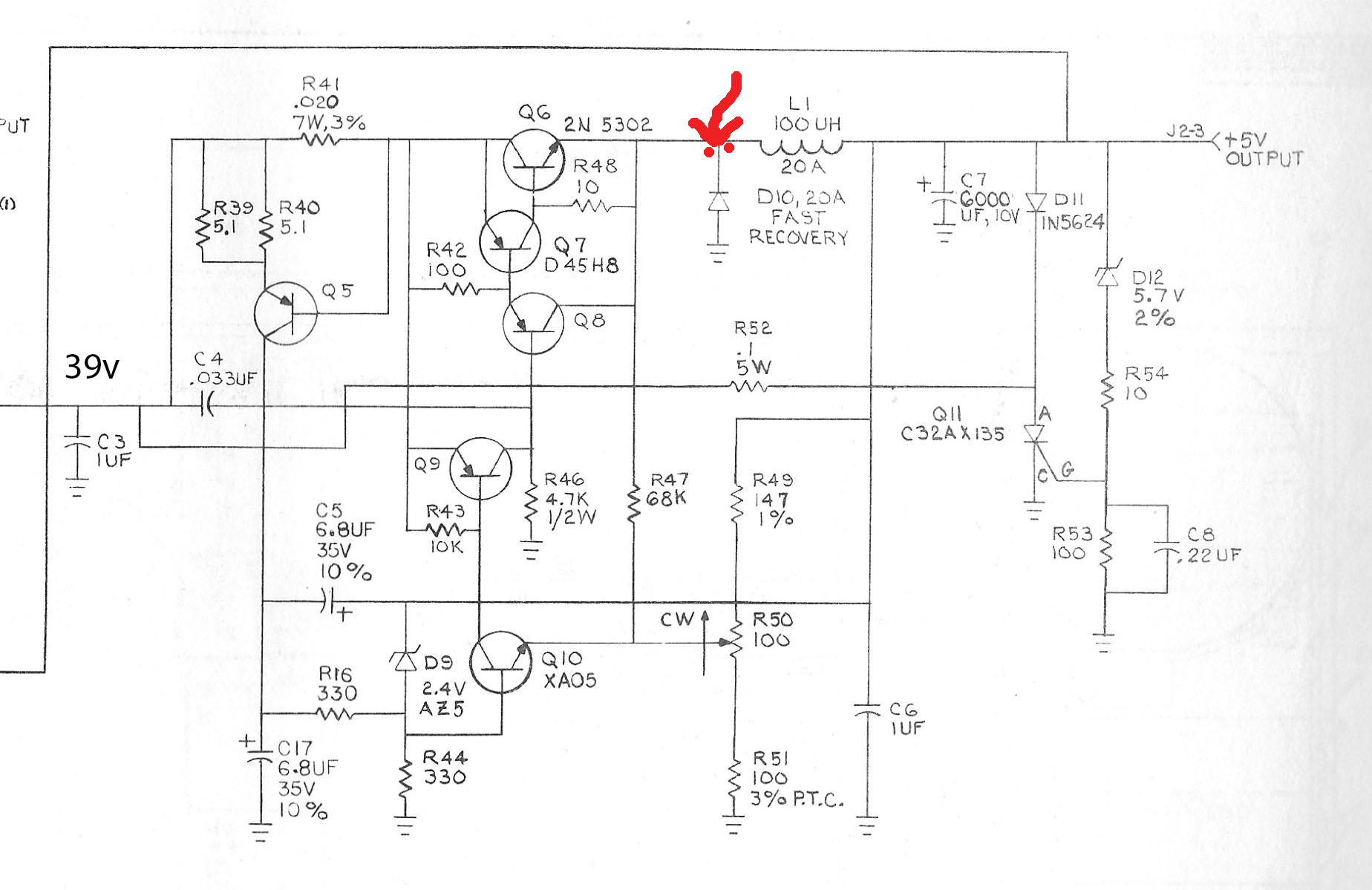 The innards of an 11/84.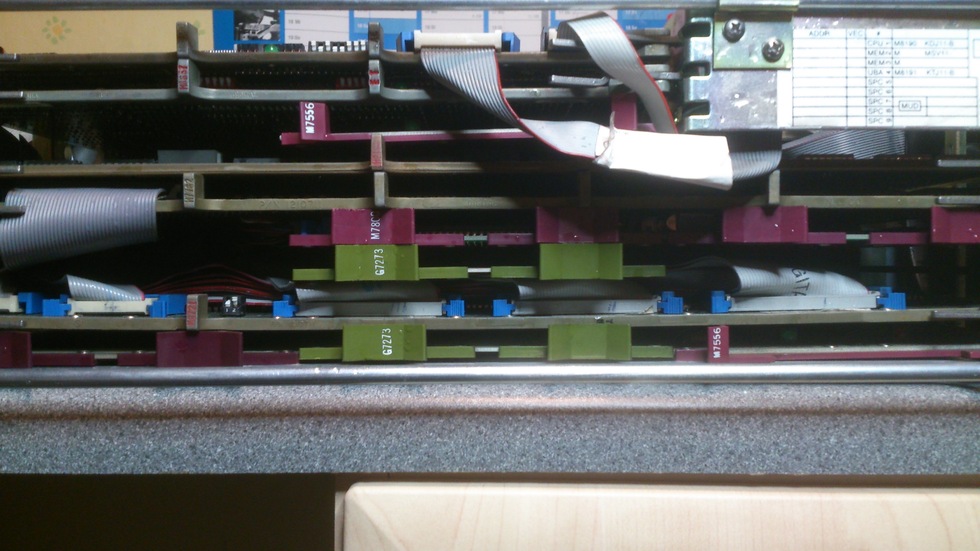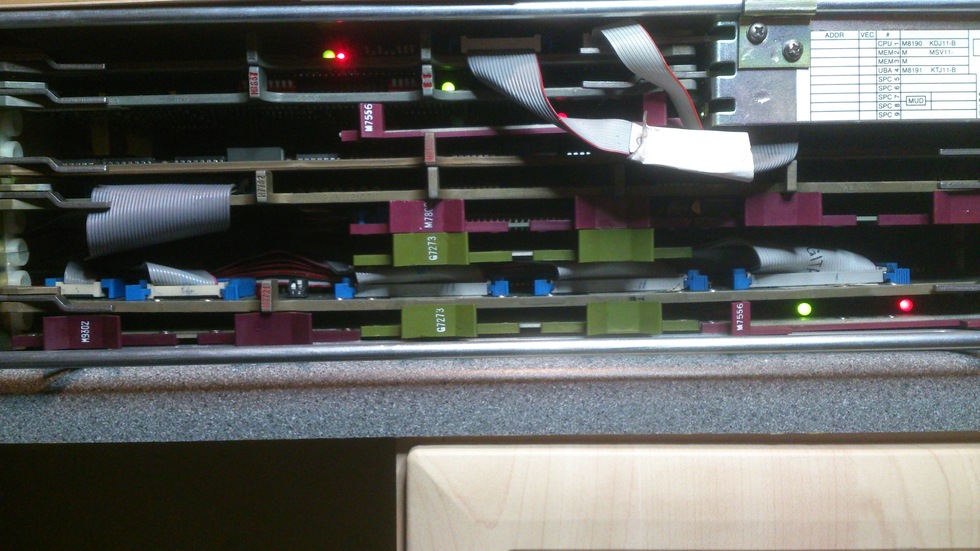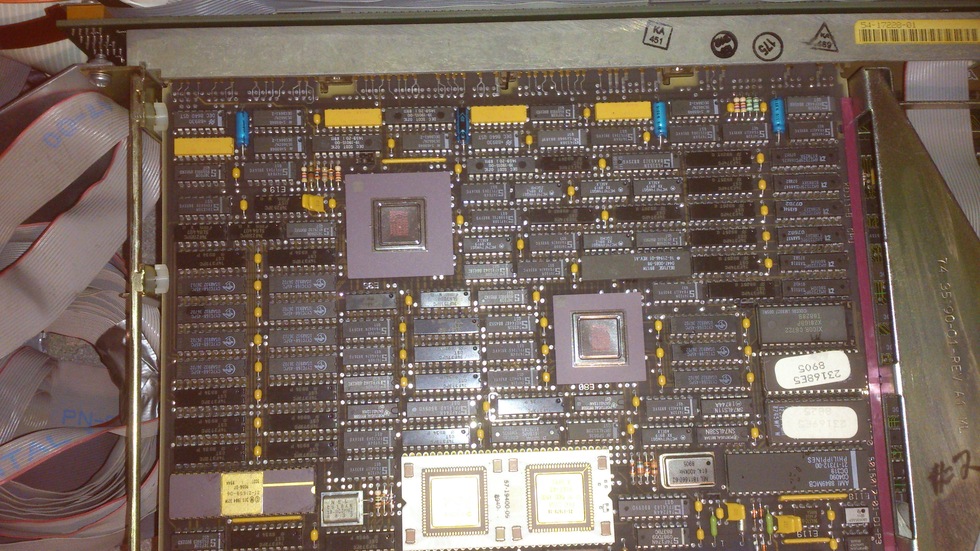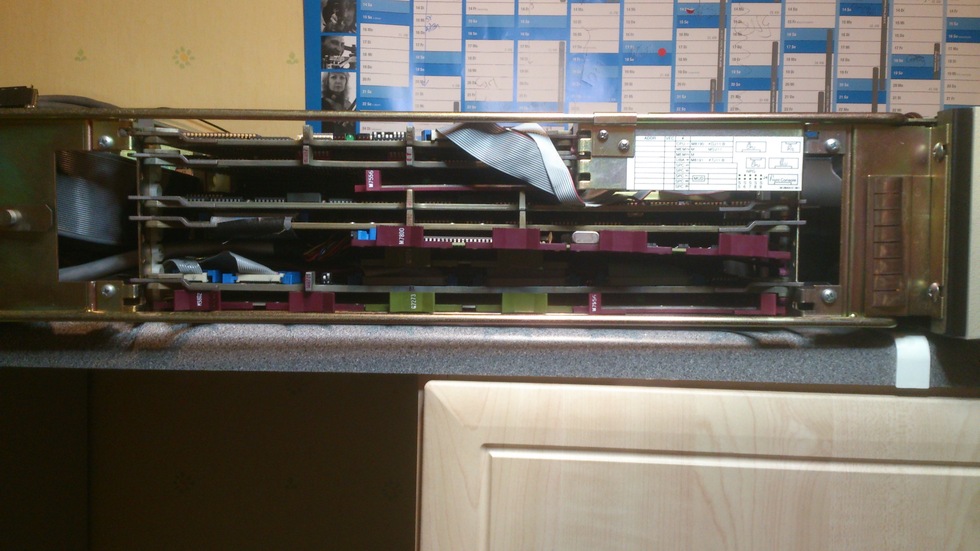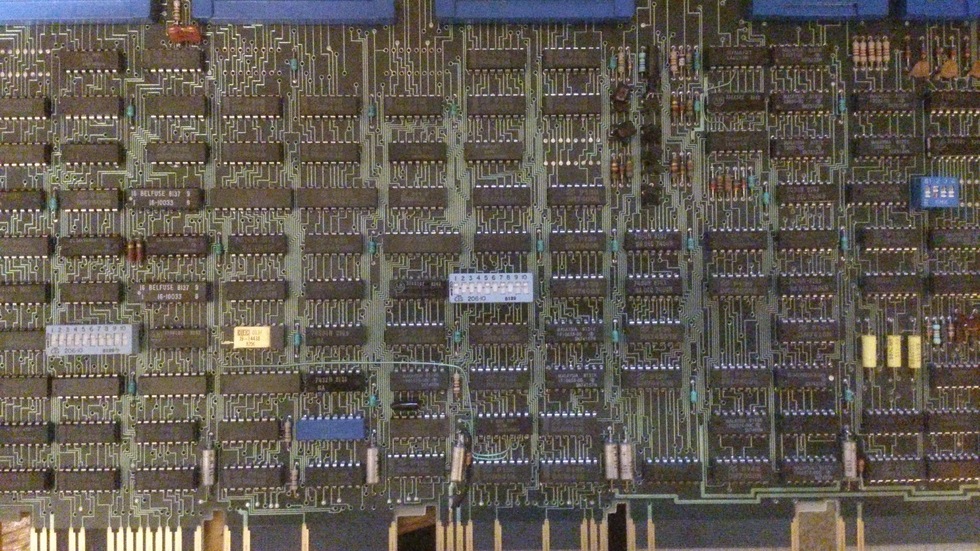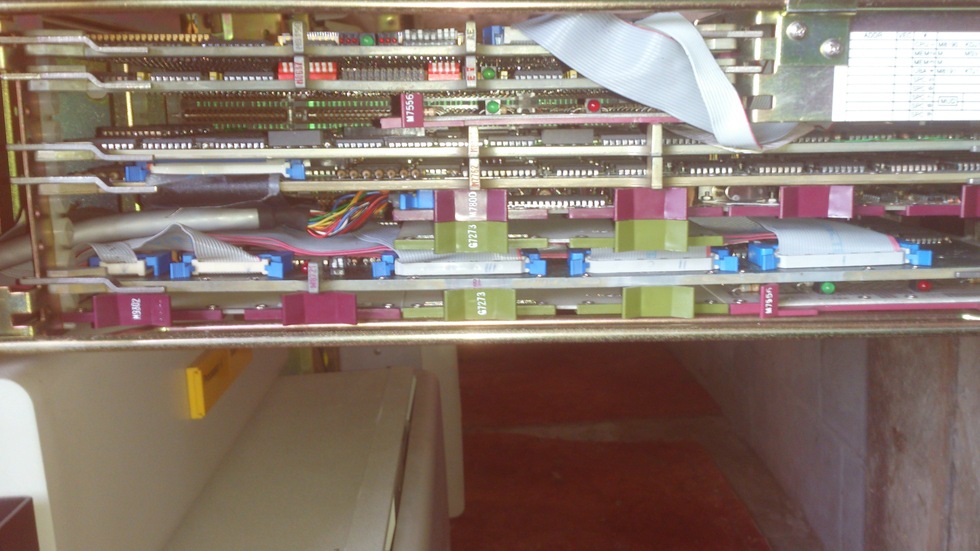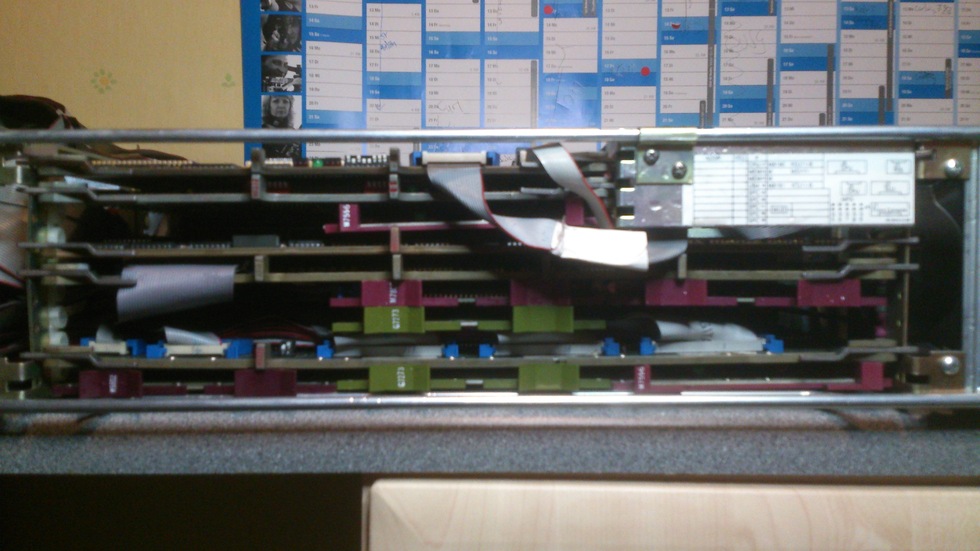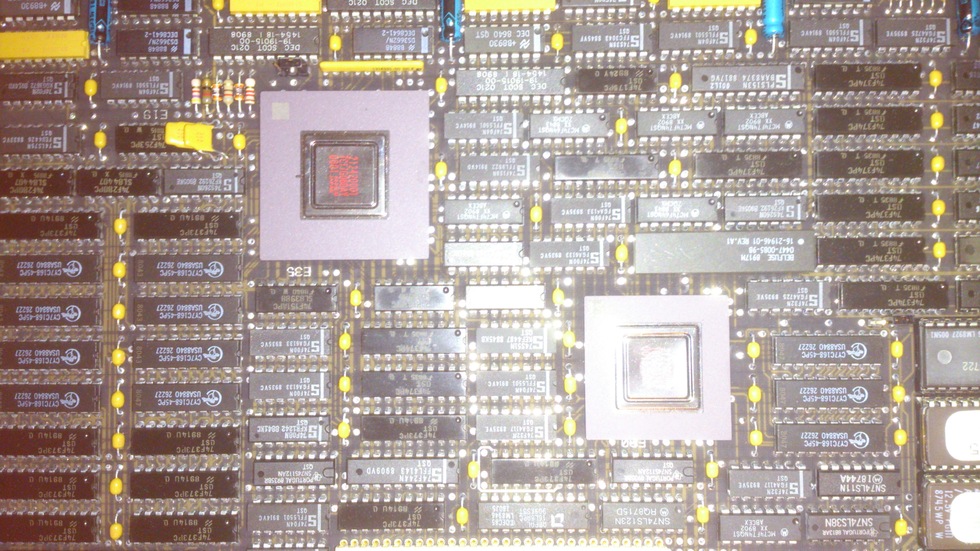 Ditto - lower res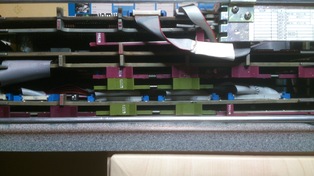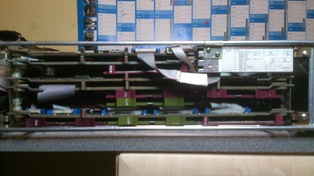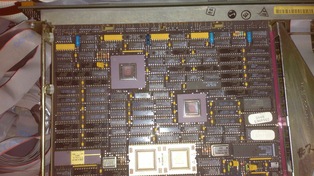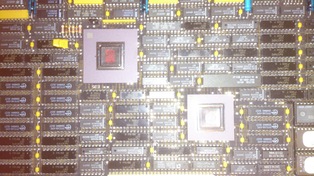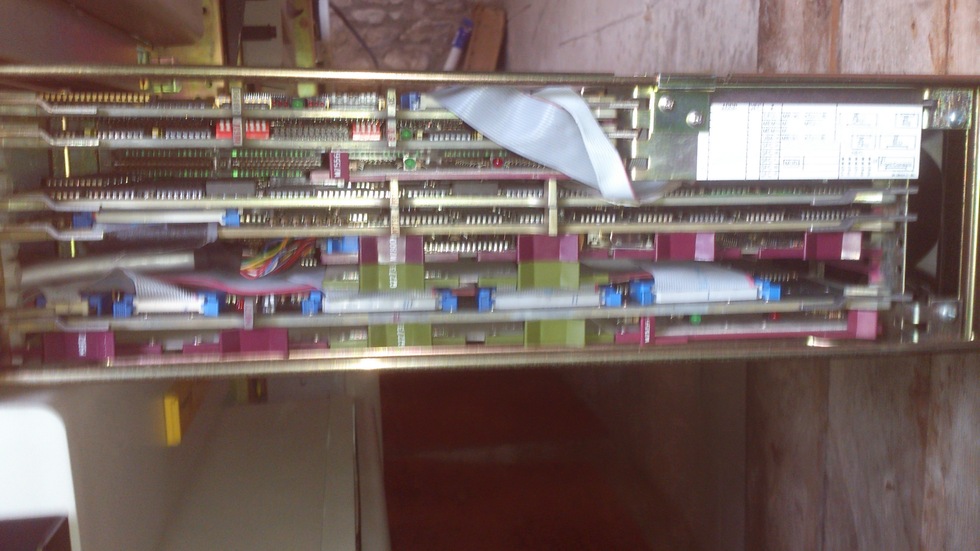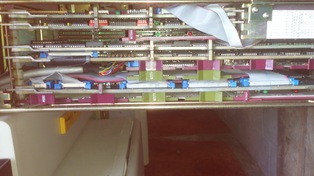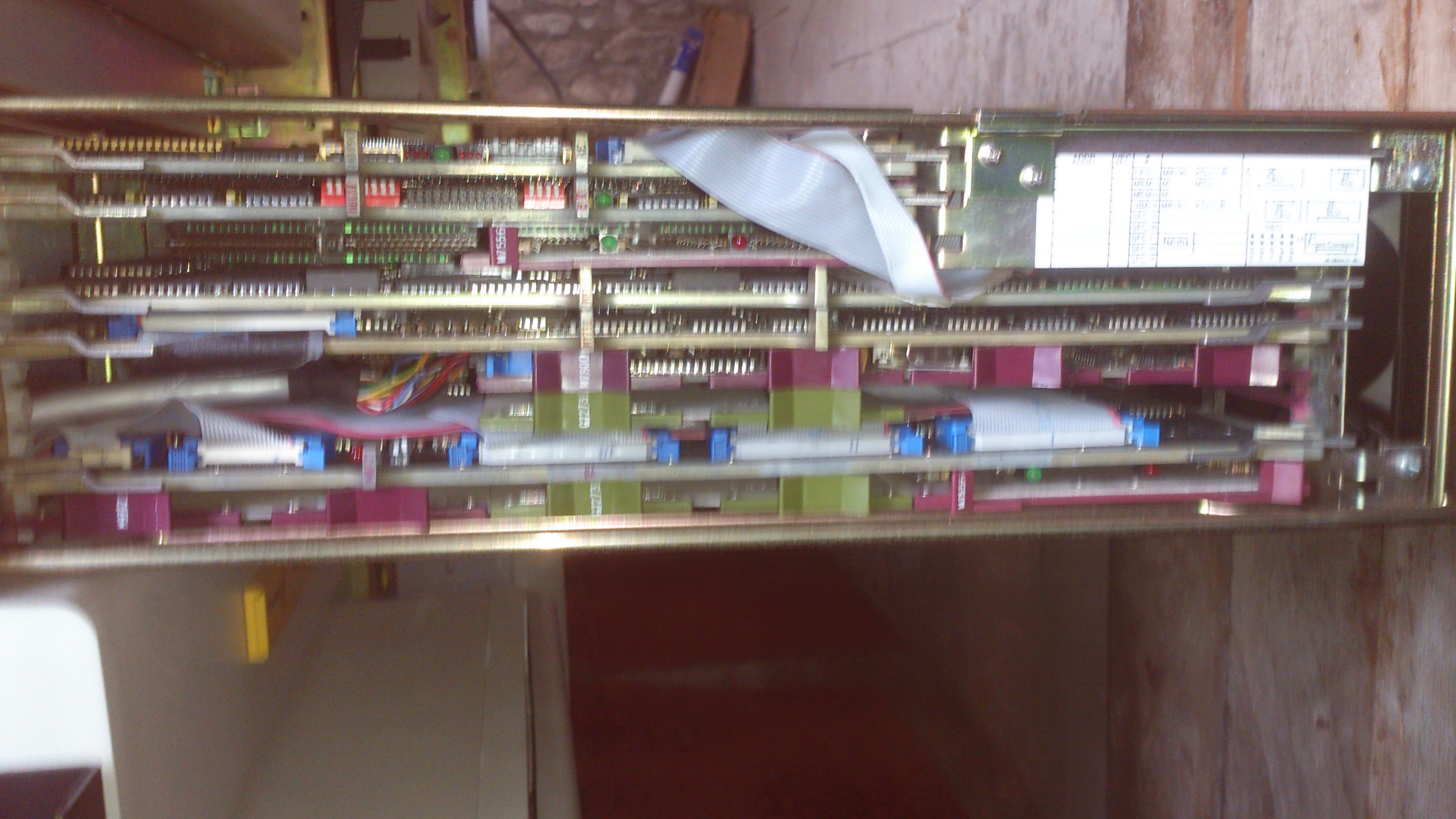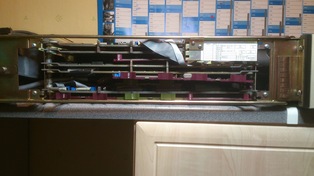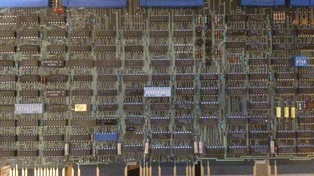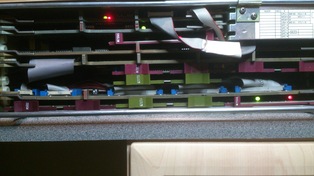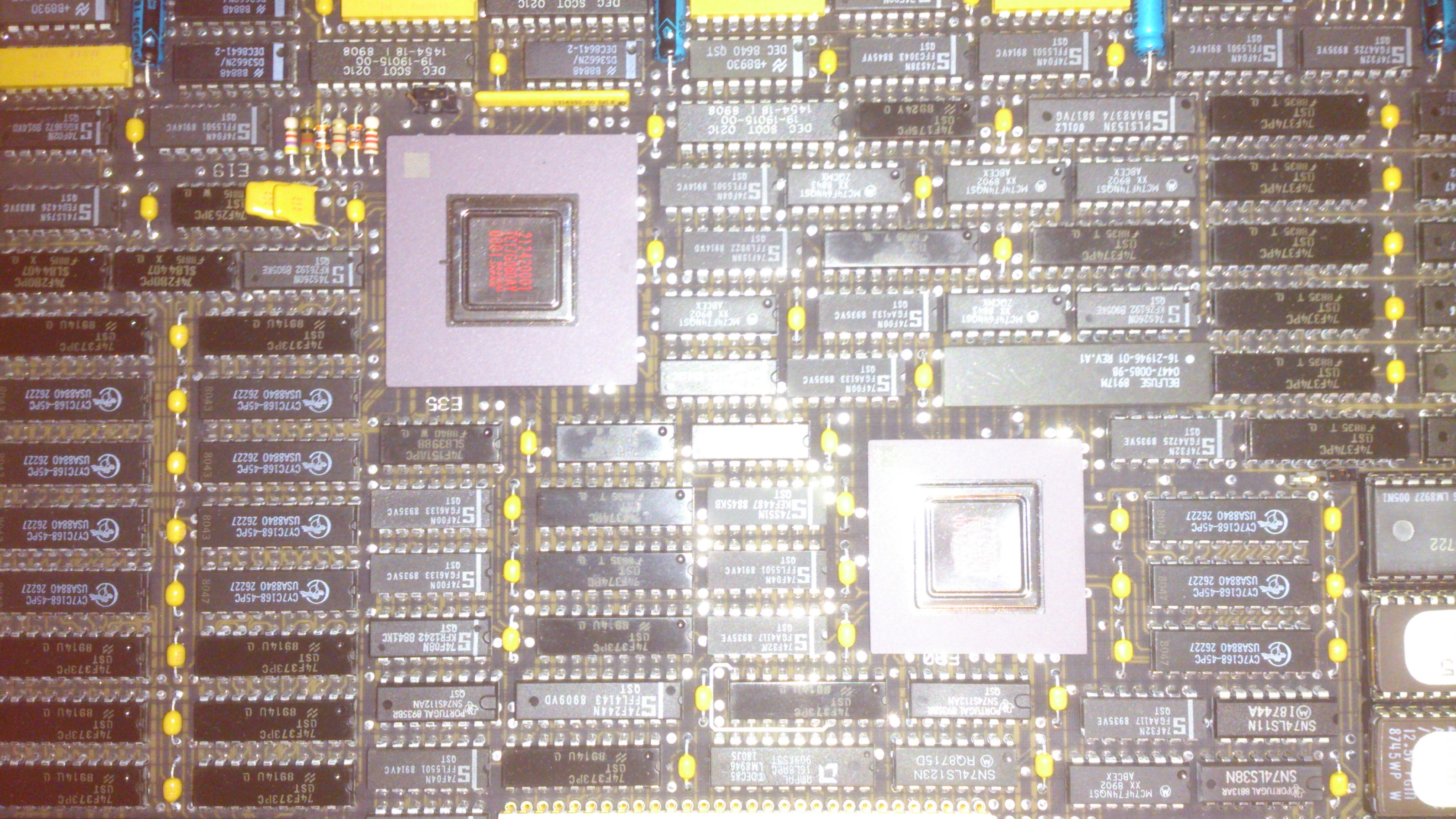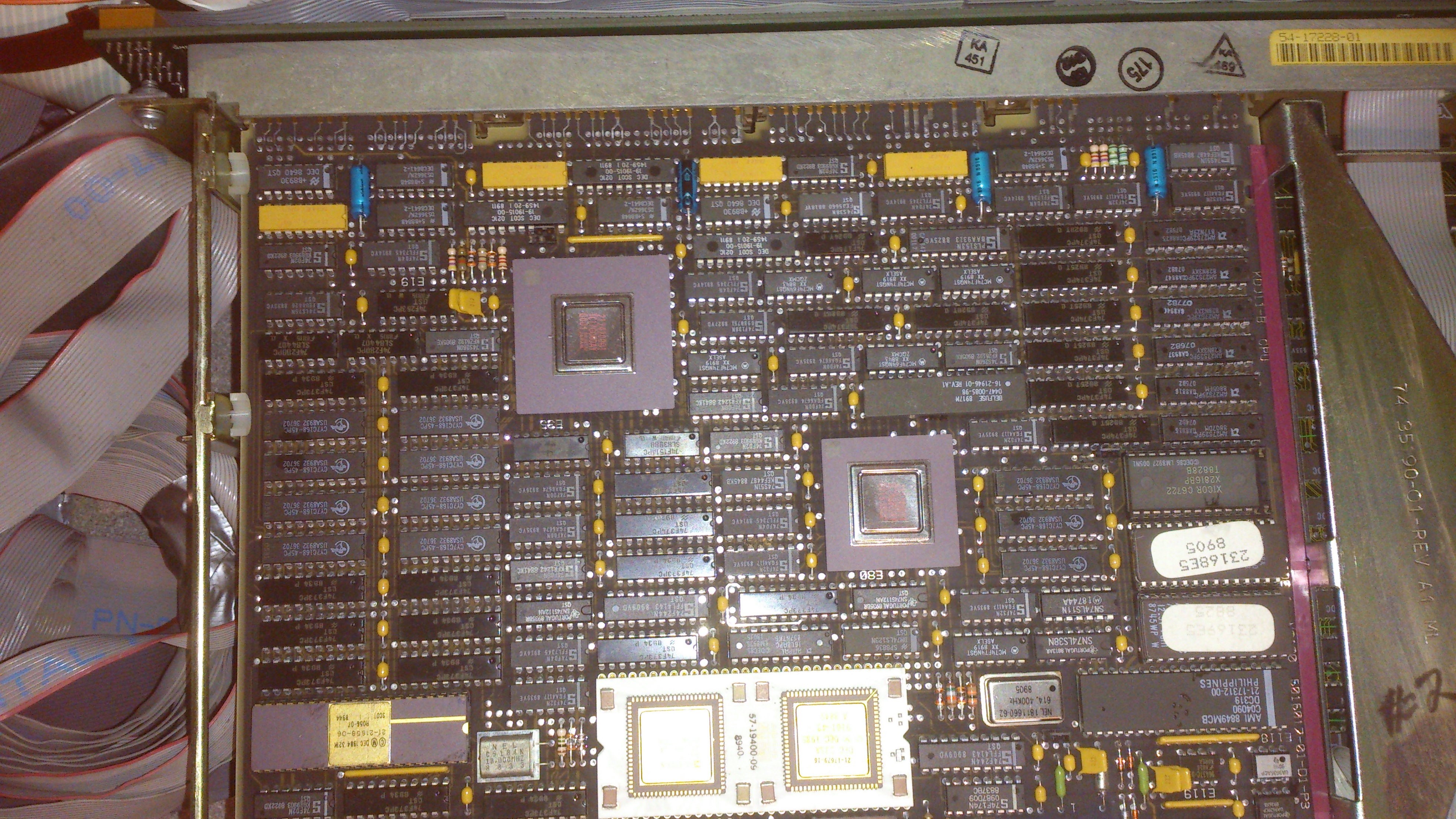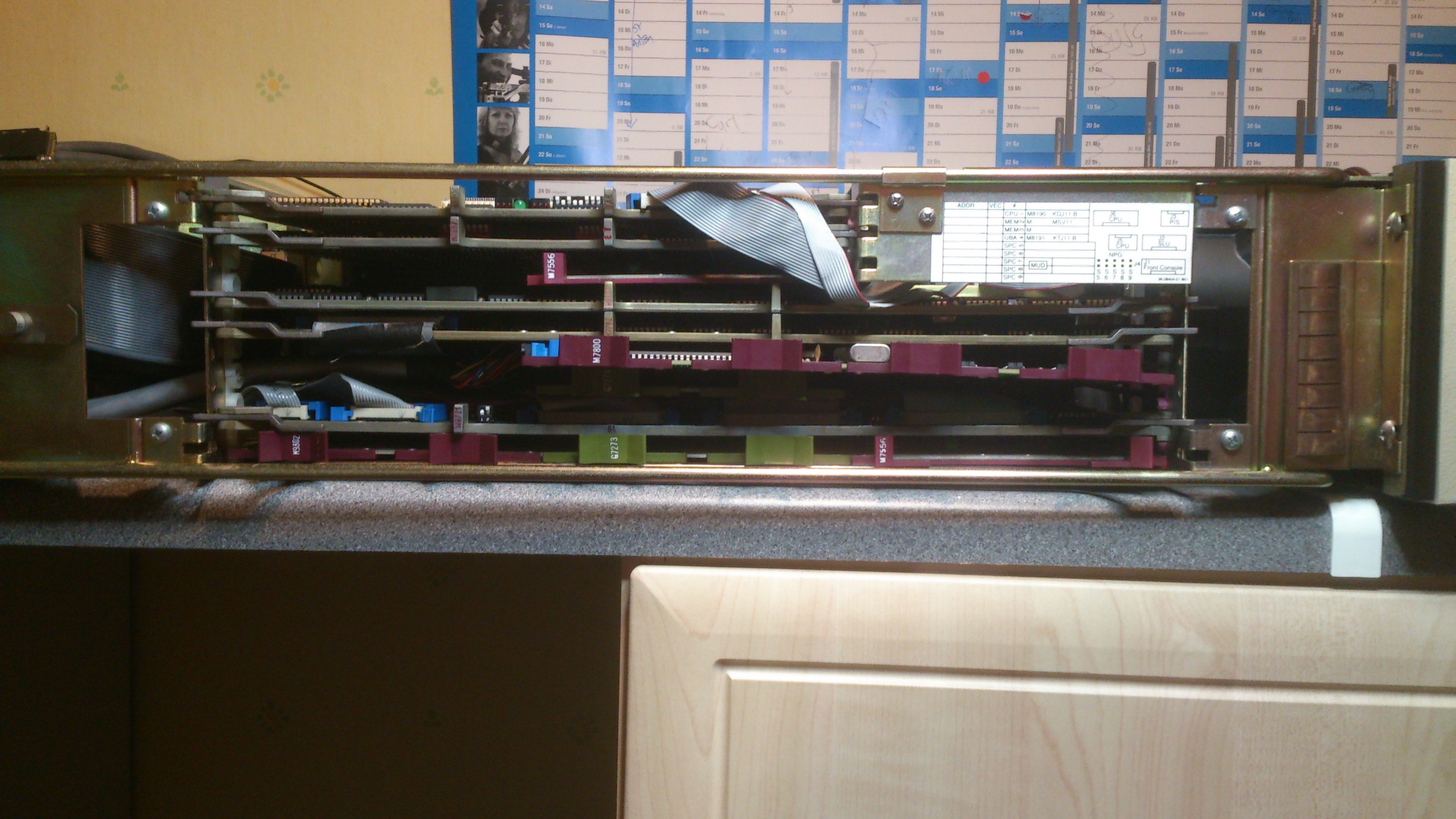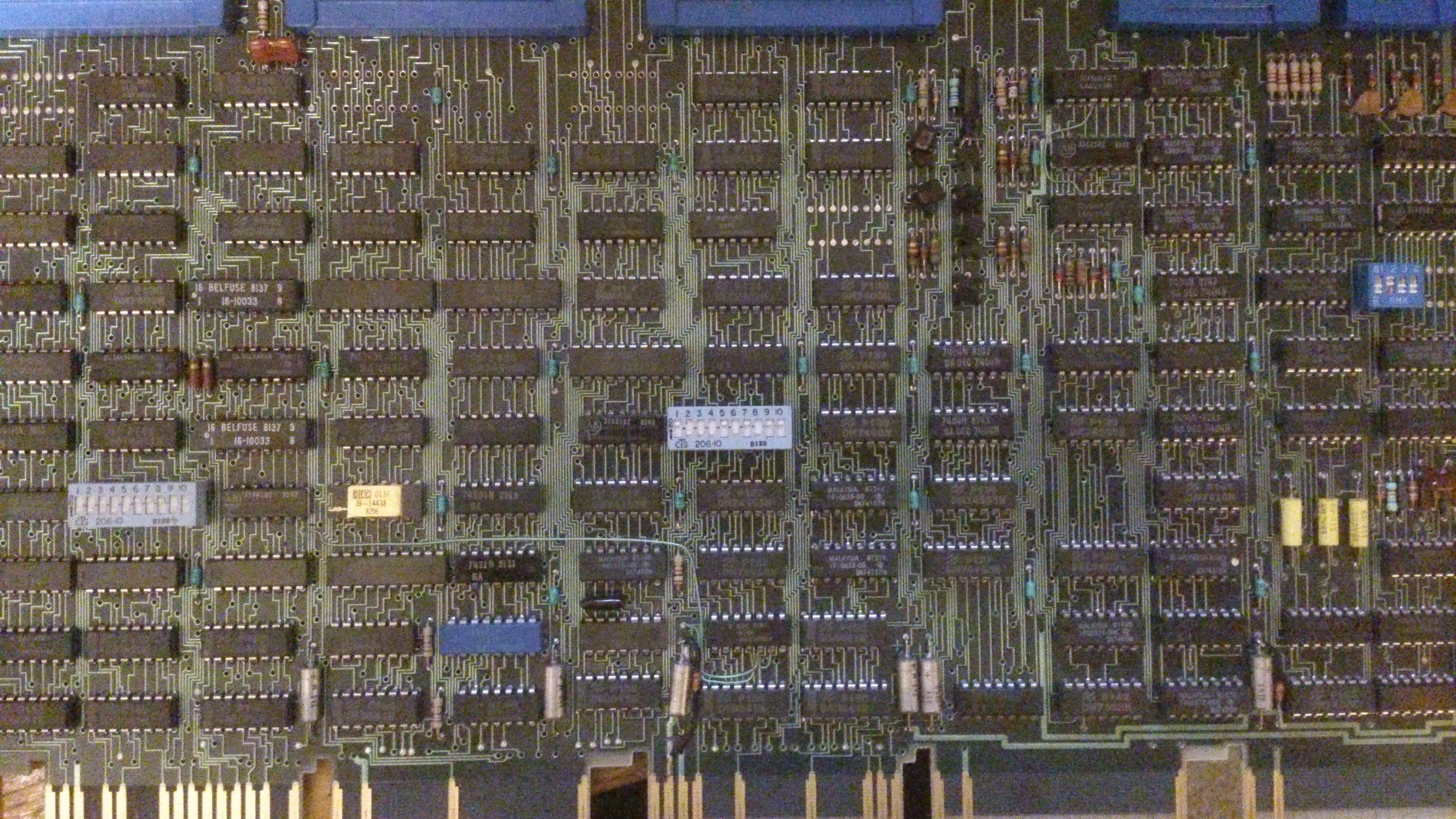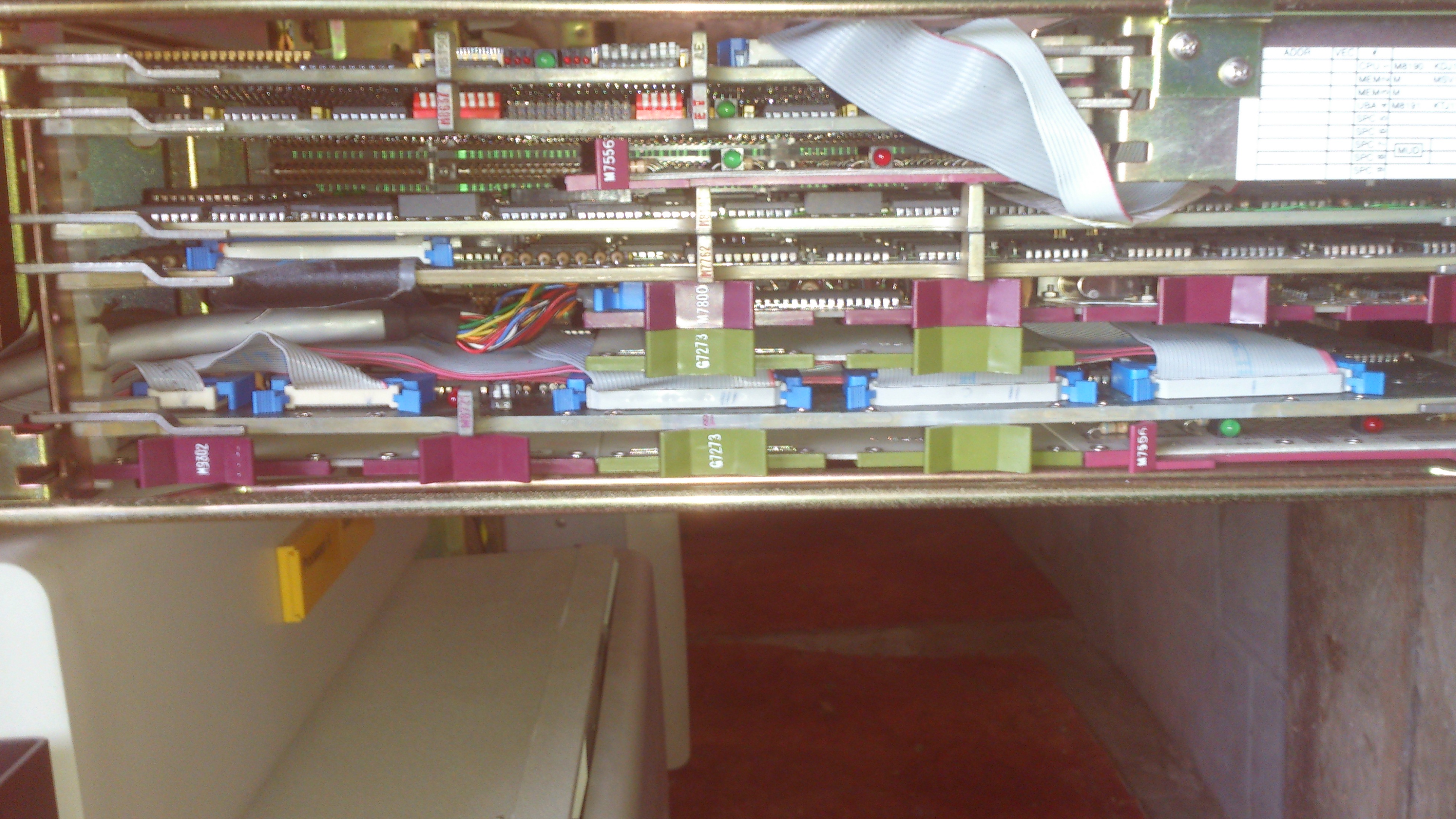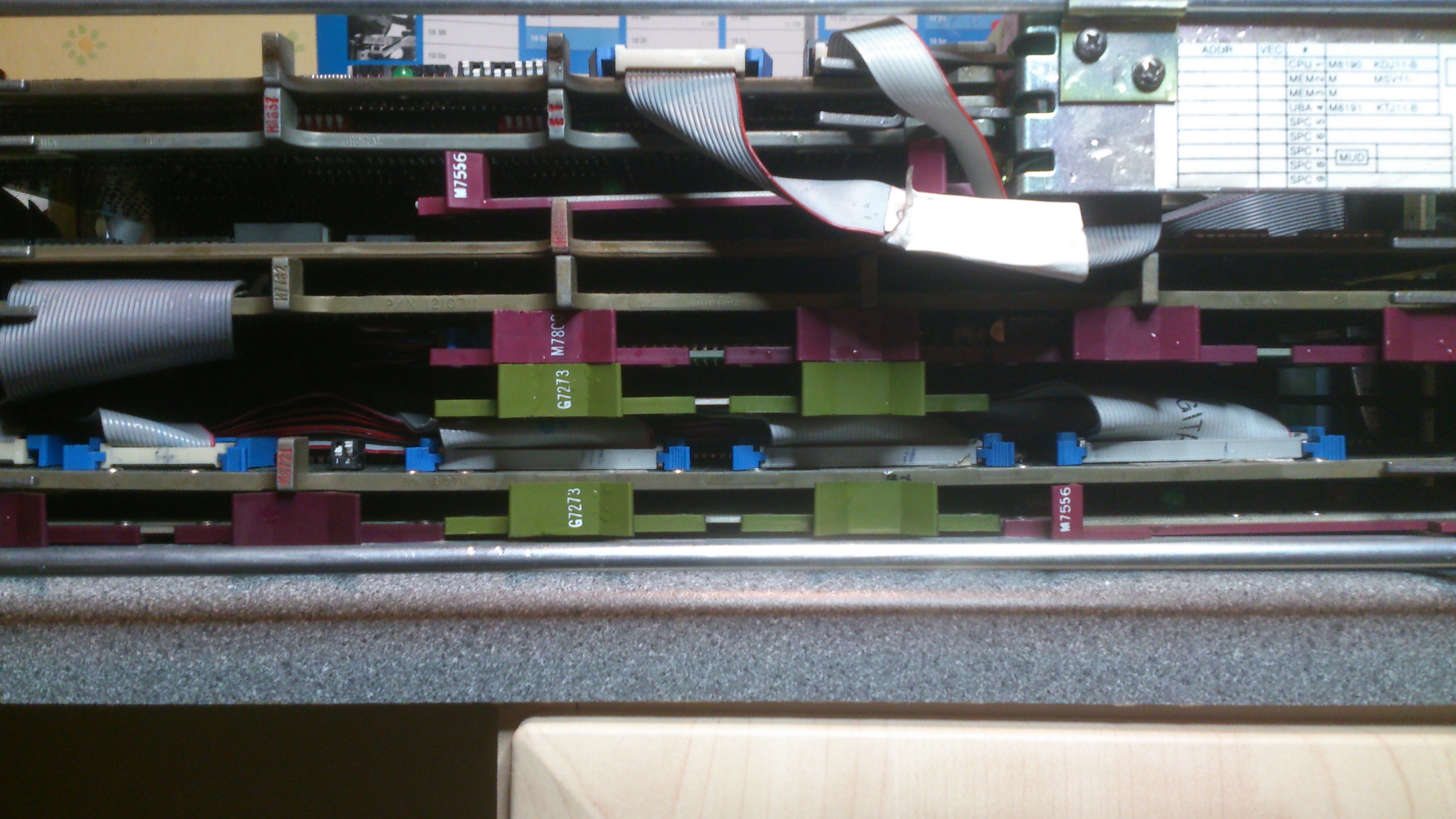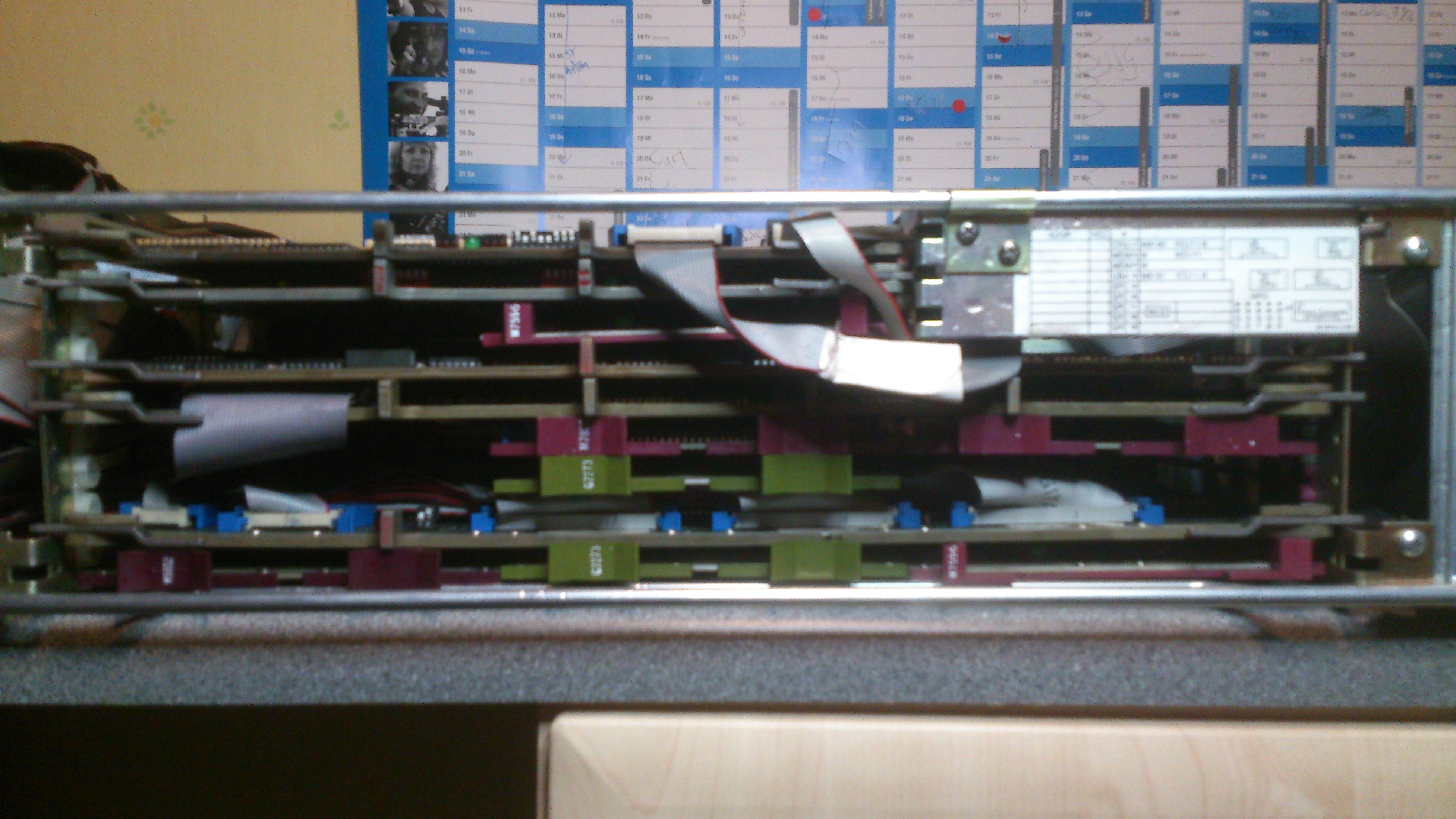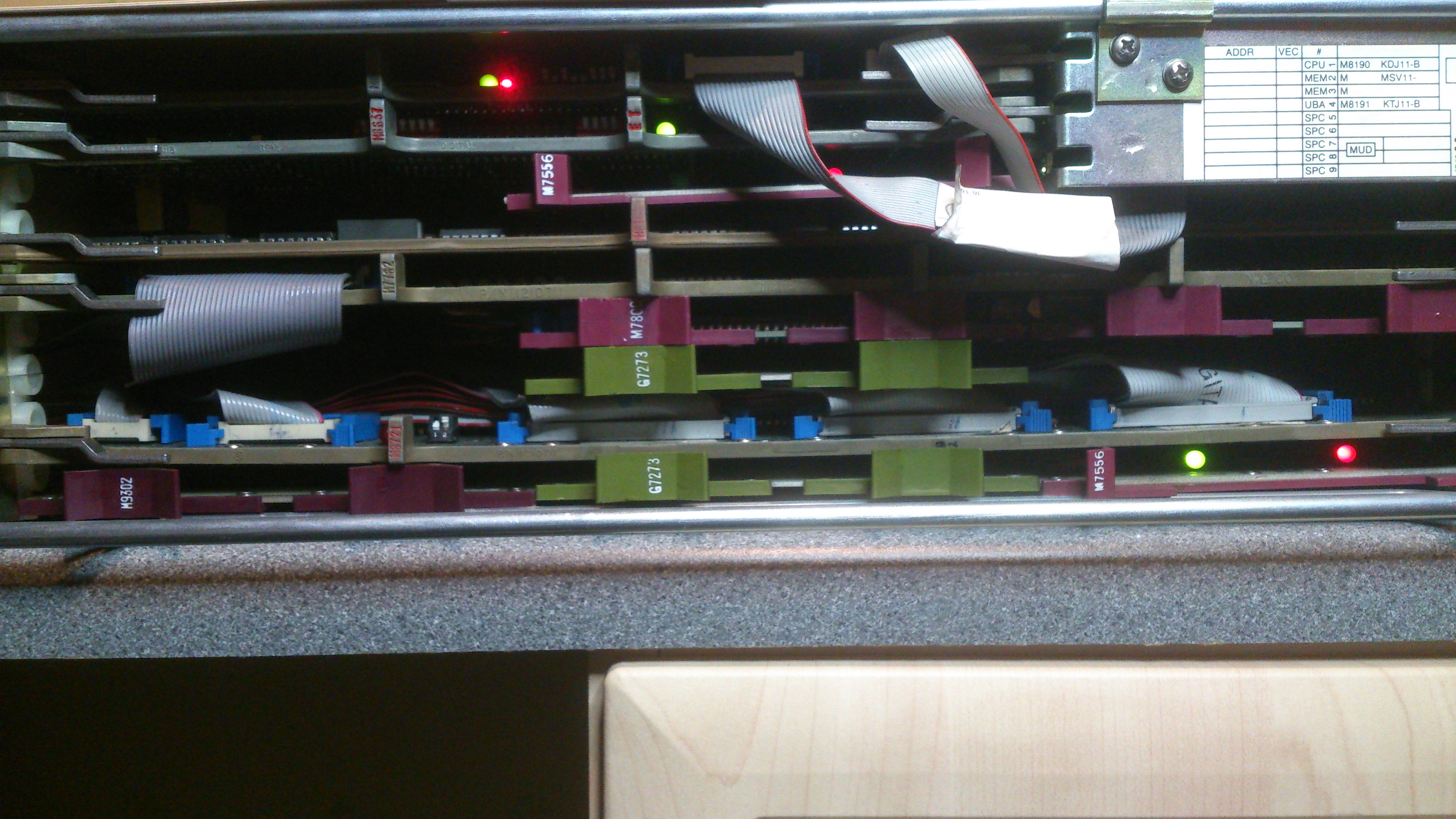 Emulex tape controller board - tc03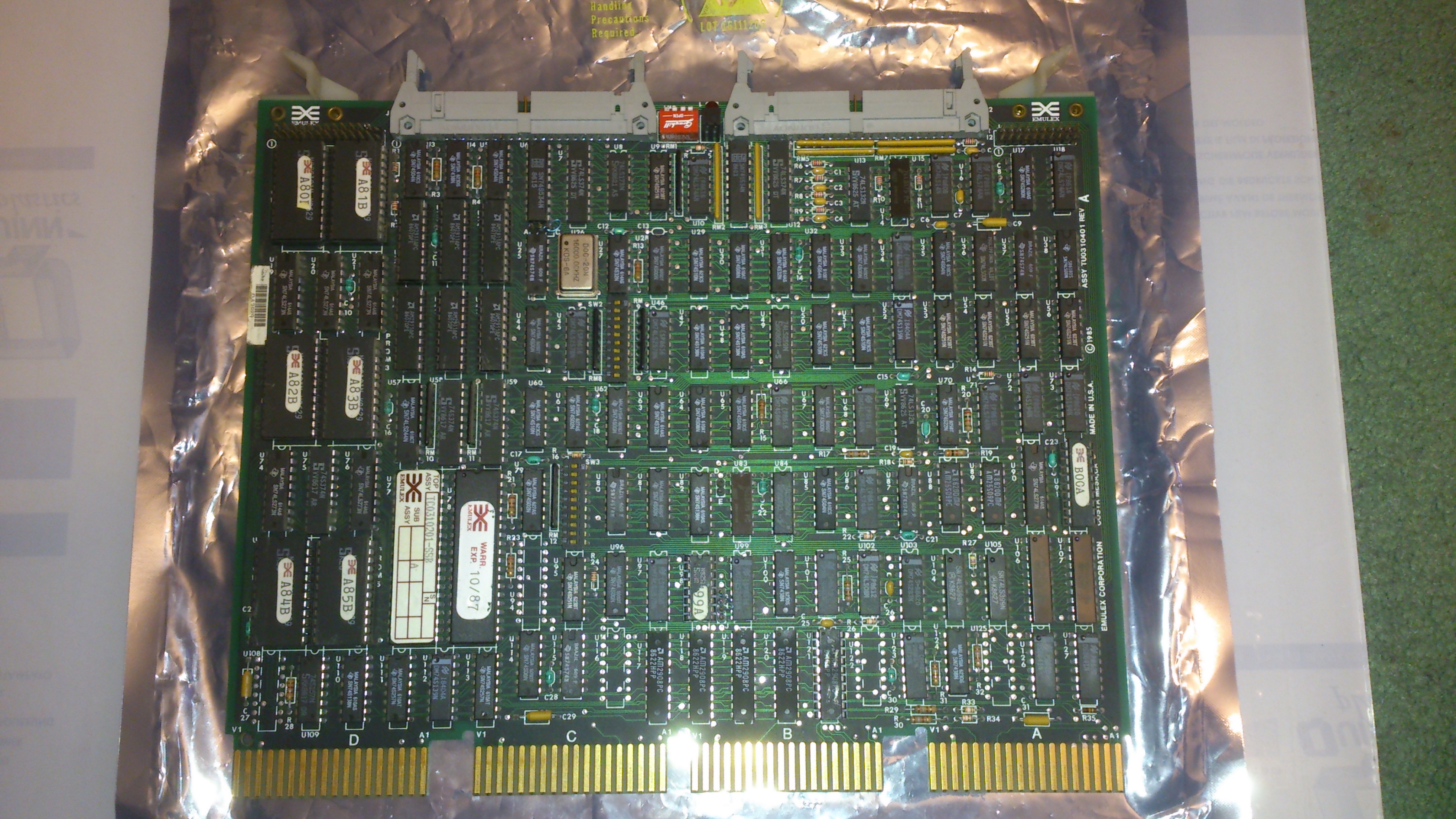 Emulex medley SCSI box. Disk/tape access from a PDP?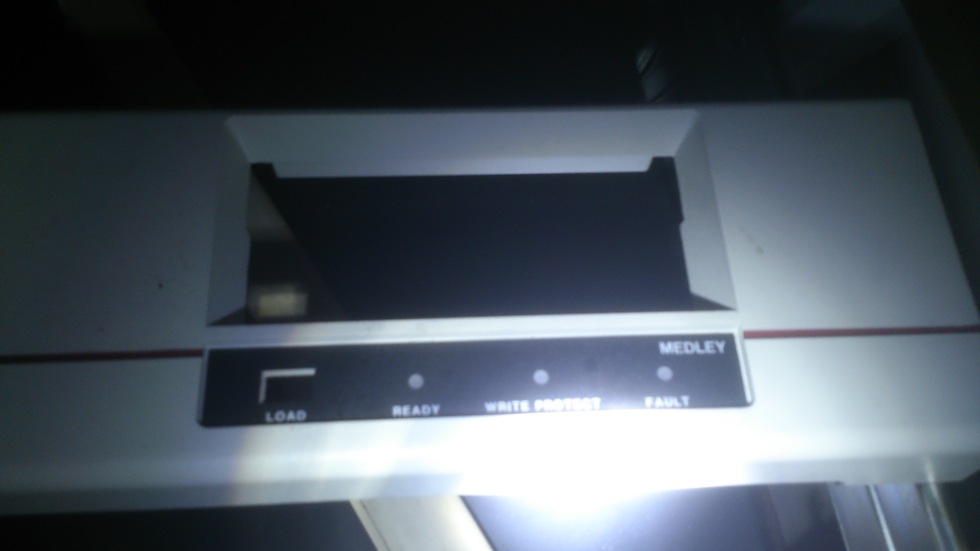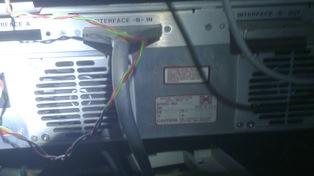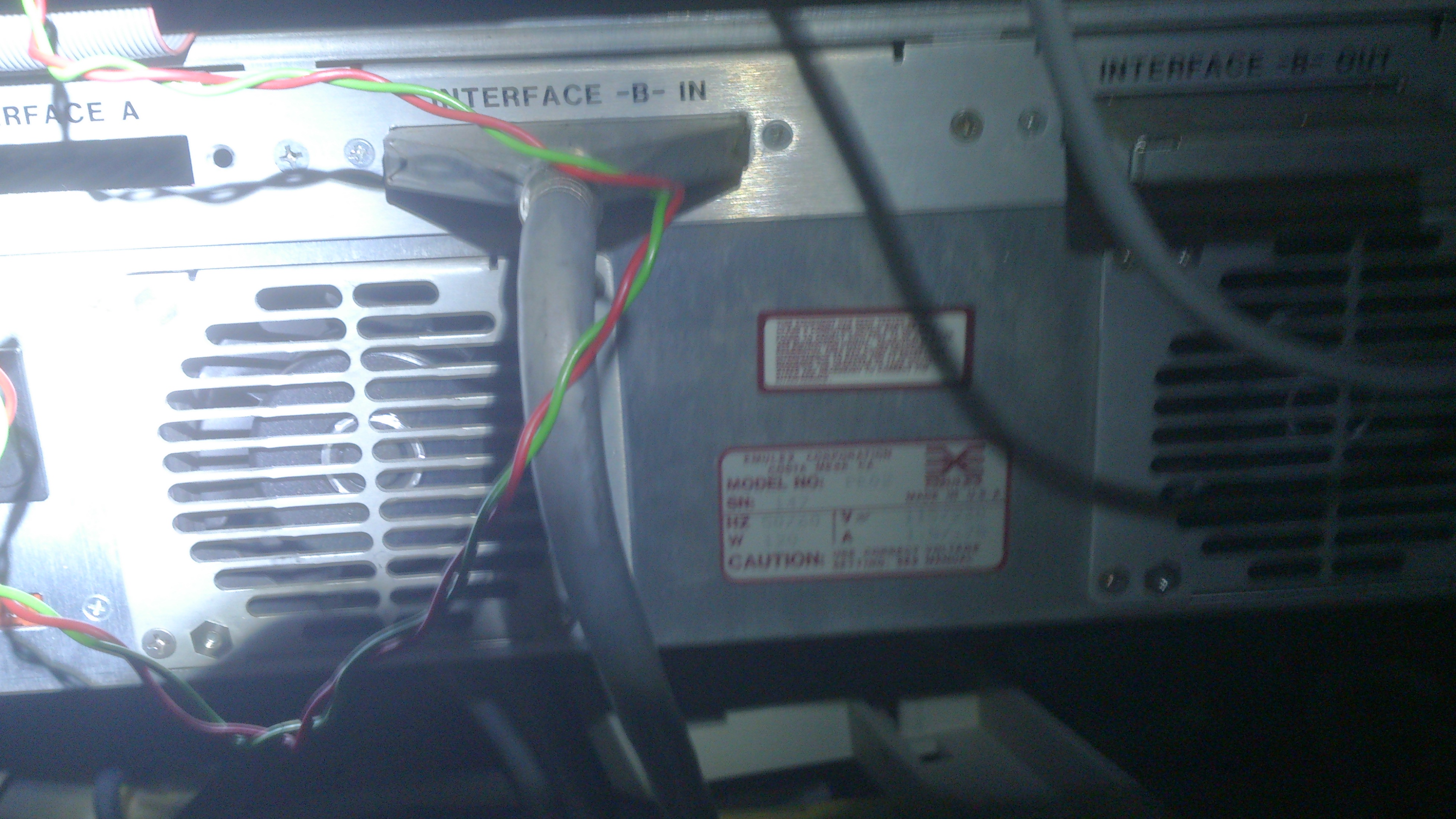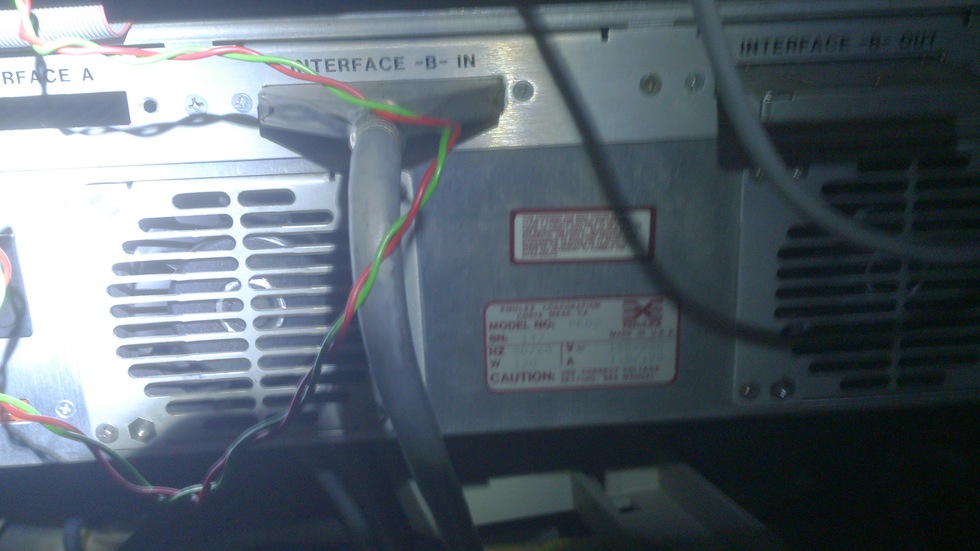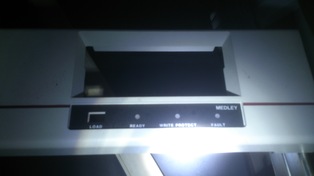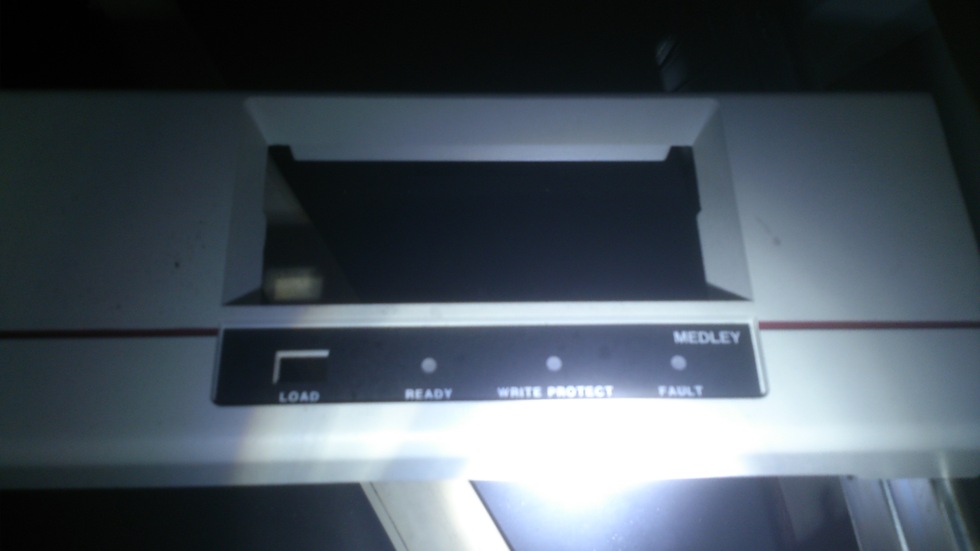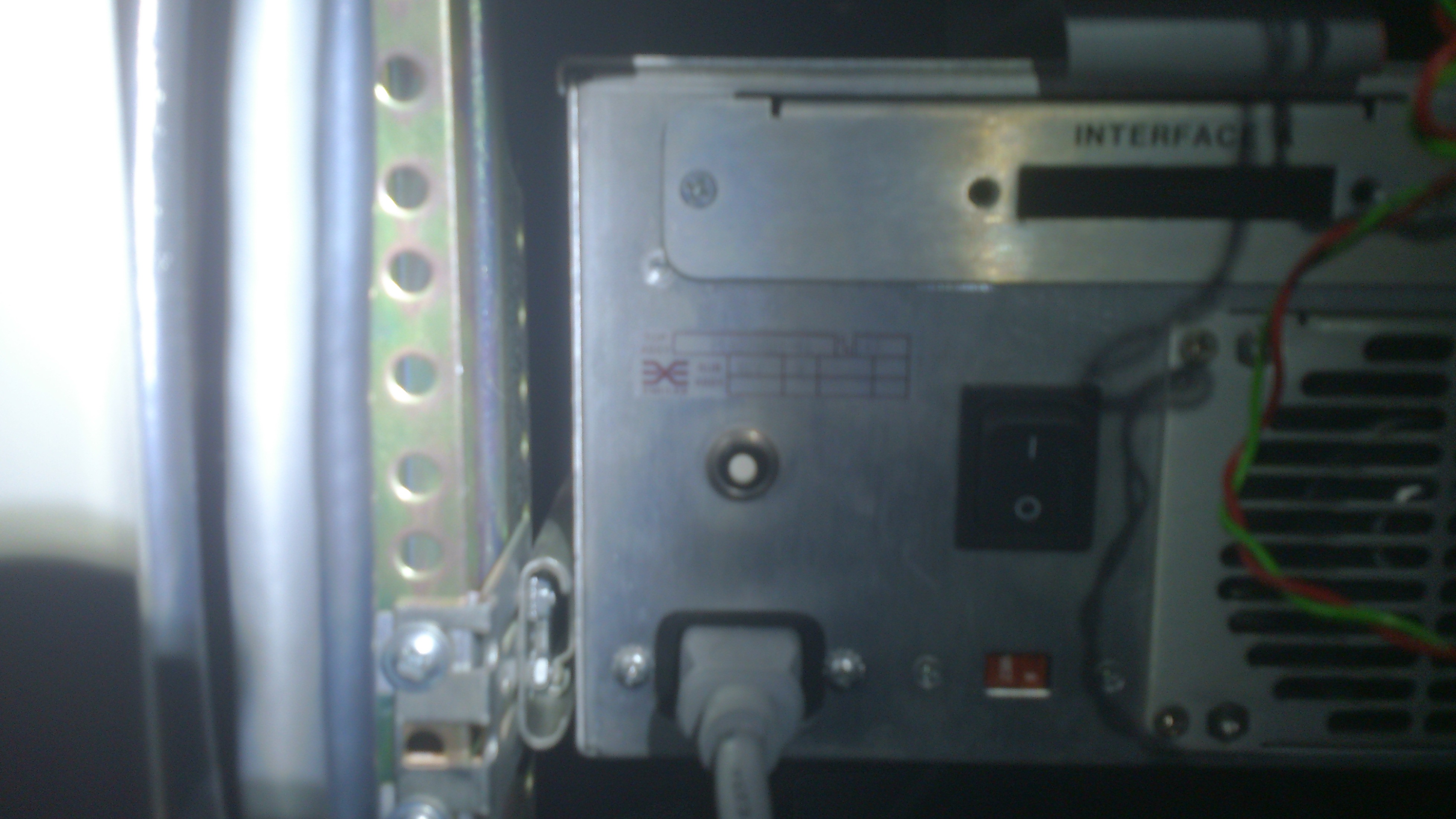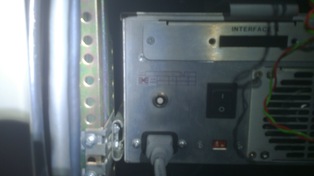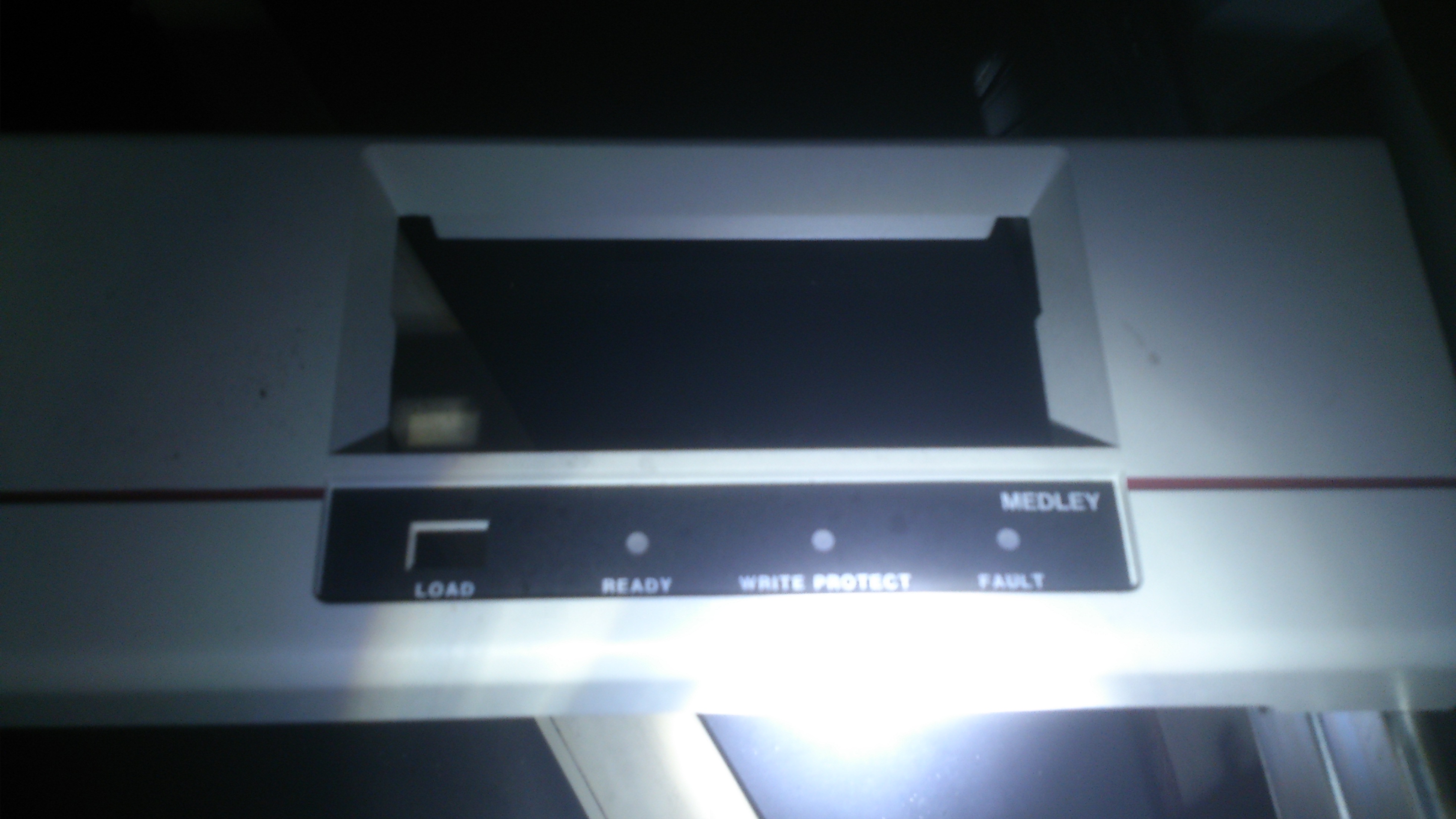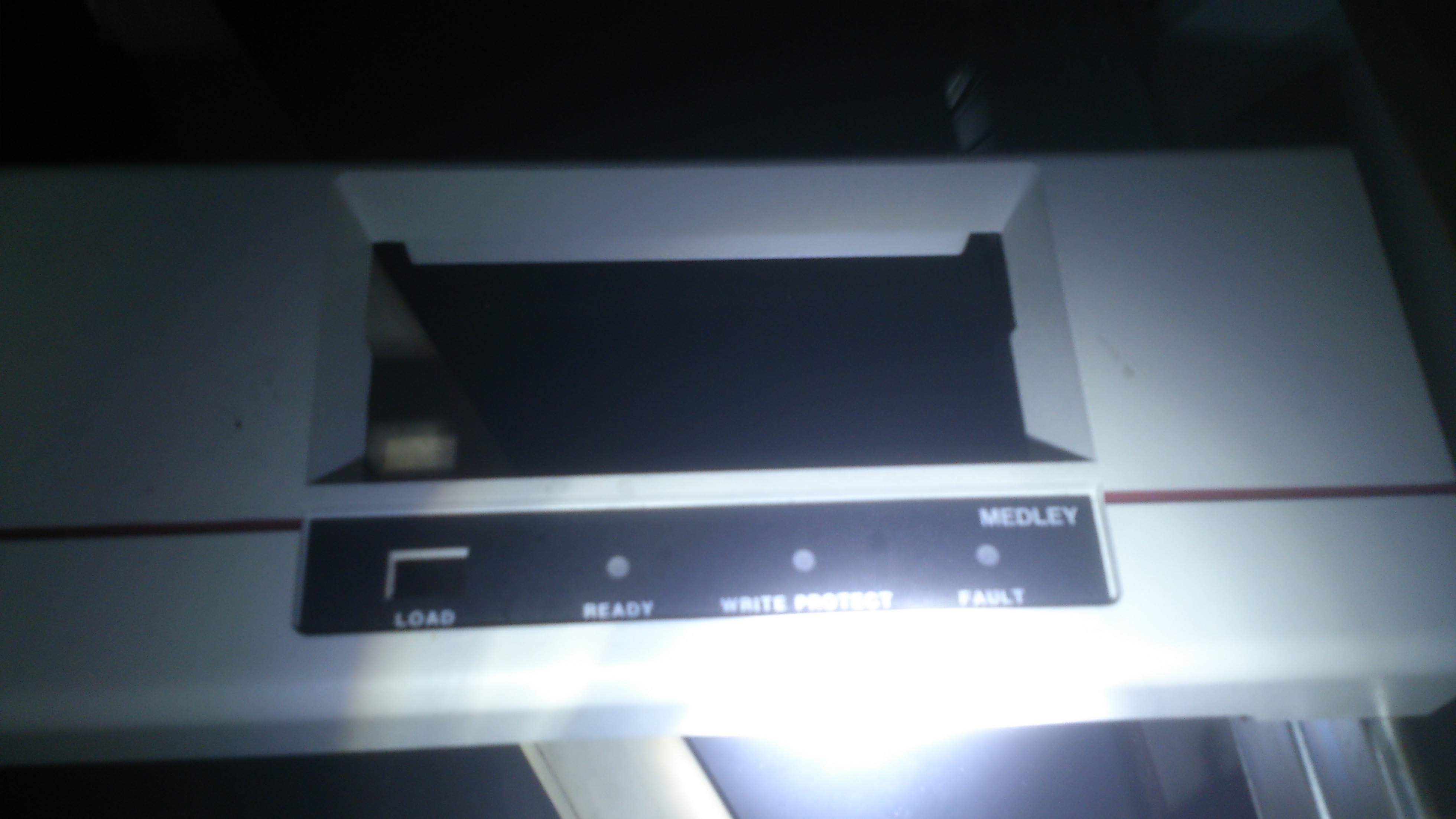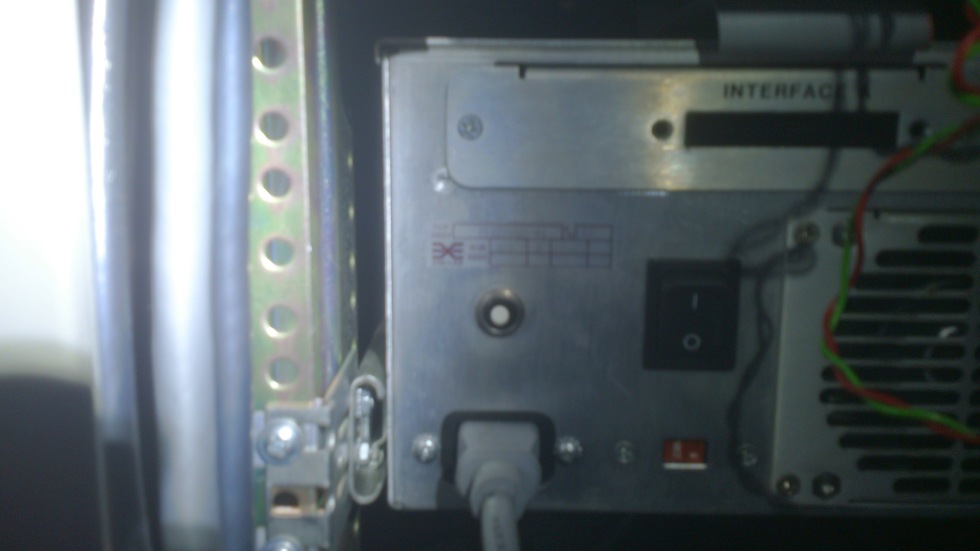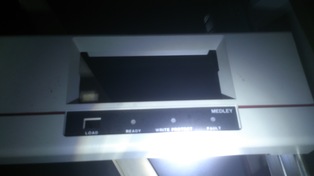 A 1978 DT07 - This was a unibus switch contoller - it allowed a pair of unibus systems to run in a master-slave configuration.
It sounds like you have a complete DT07 setup. RSX11M and RSX11M+ had a software package that operated the DT07. See http://h18000.www1.hp.com/info/SP1436/SP1436PF.PDF for a description of the software. It was a special driver that operated the switch and also had a Bus Switch Manager task that monitored the switch. We used one many years ago on a large commodity trading system. Two PDP-11/44s were connected to the bus switch. They also had a DMC-11 between them. If the active CPU crashed, a watch dog timer in the second CPU would grab control of the communication cards in the DT07 and take over the work. We had a DV11 and a DZ11 in the DT07 that was transferred on a failure. The DZ11 was connected to seven leased lines from various commodity exchanges, then the DV11 was connected to to ten PDP-11/23s running RSX11S serving 16-20 commodity traders each. Was there any tapes that were with the system? I don't know that ever seen a copy of the DT07 software on bit savers or elsewhere. This would be another great thing to locate for posterity. Matlock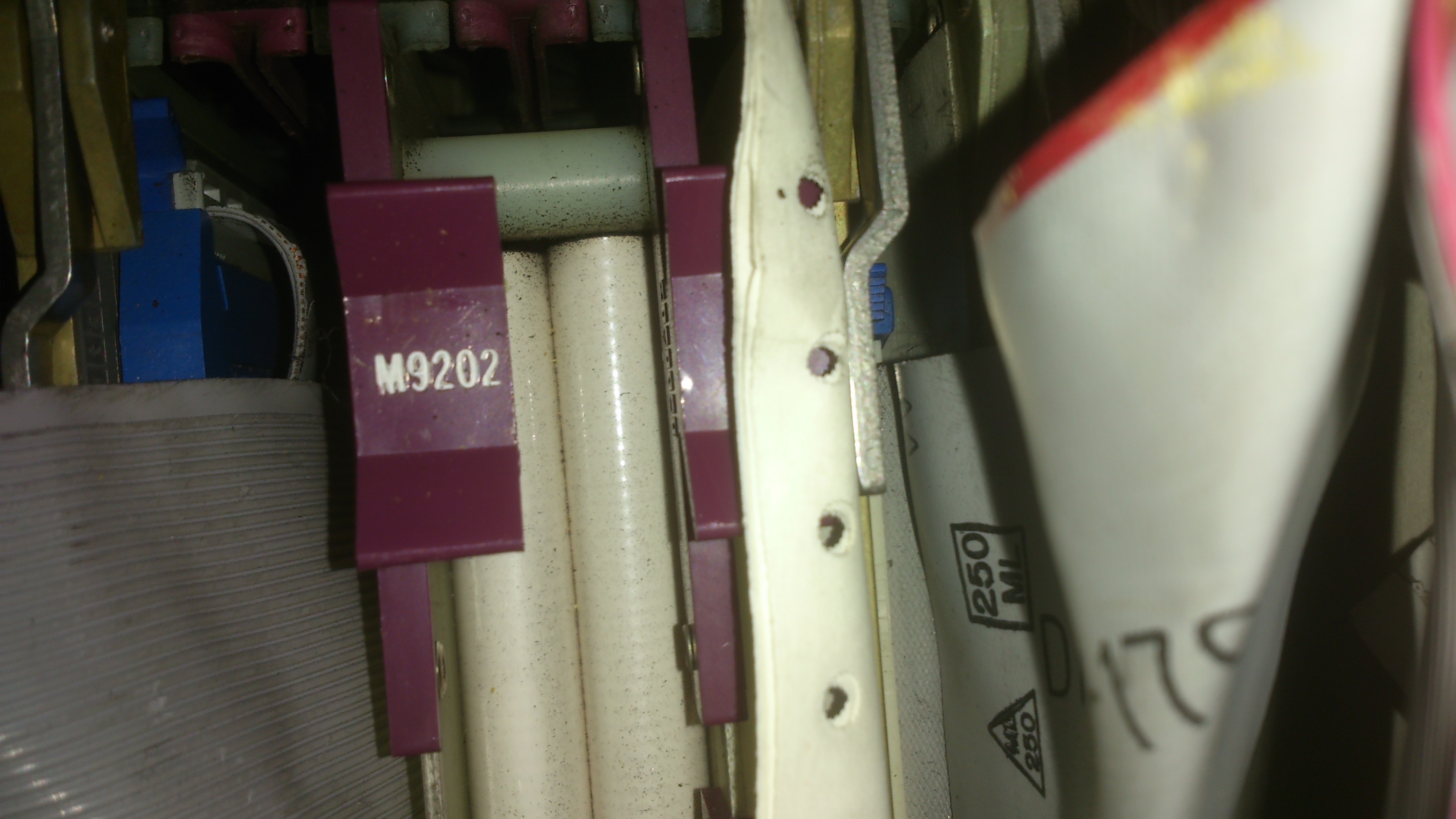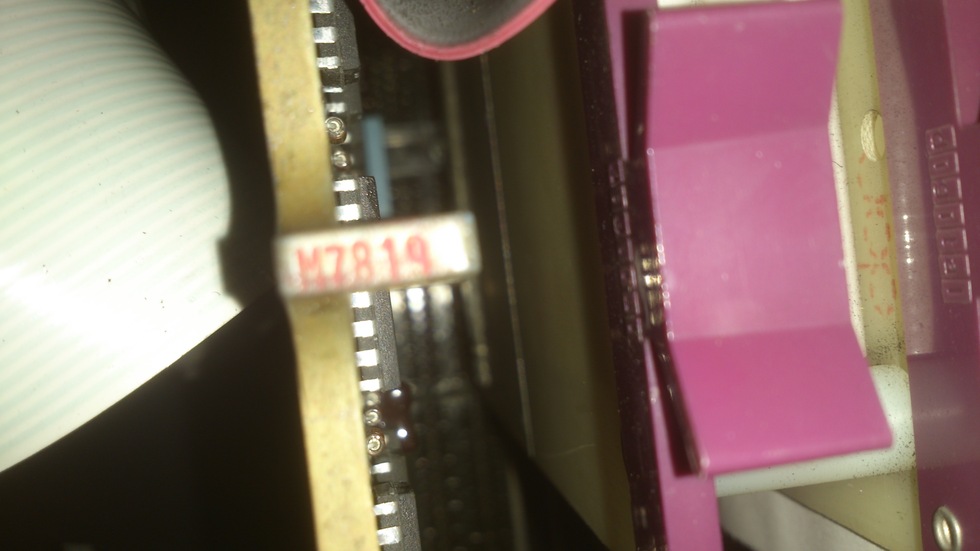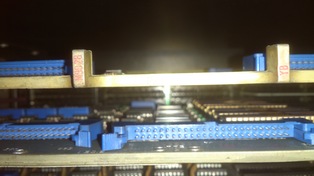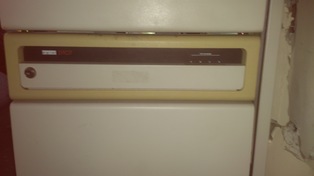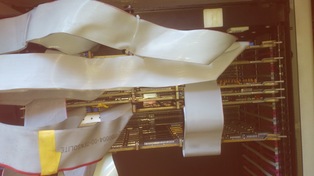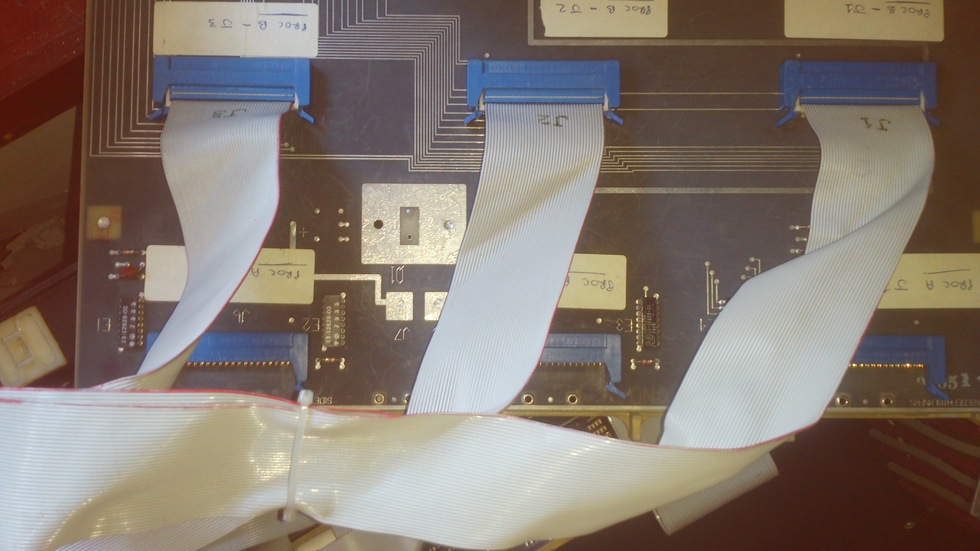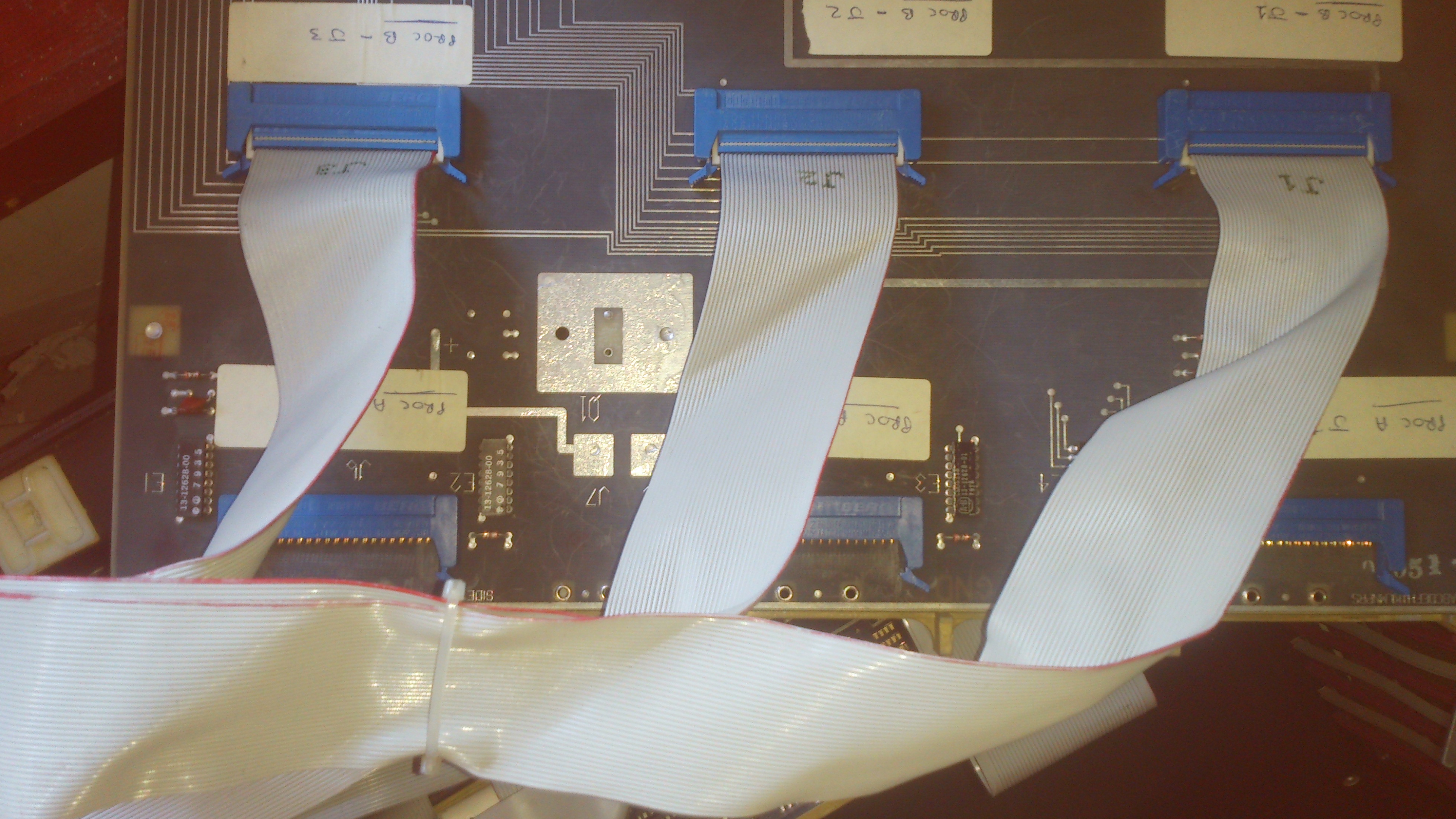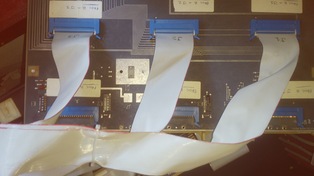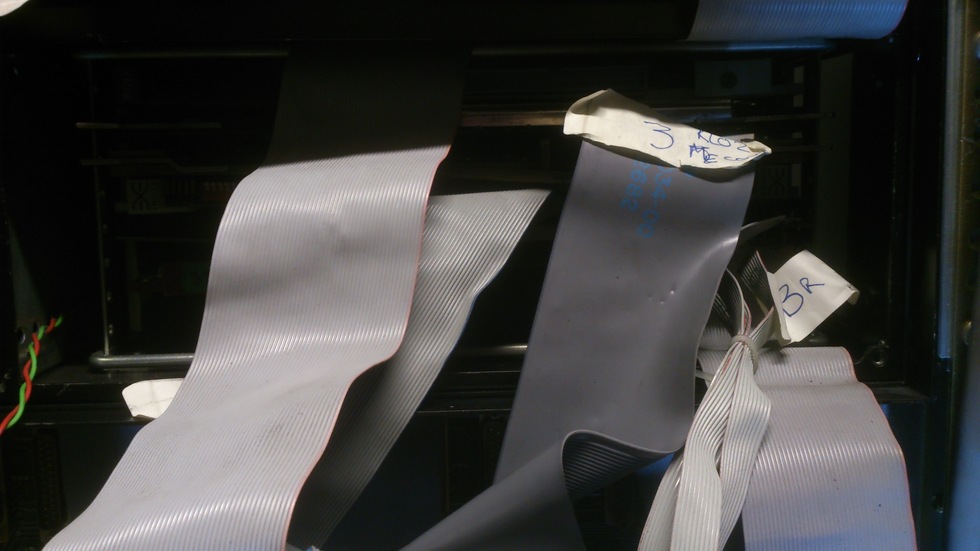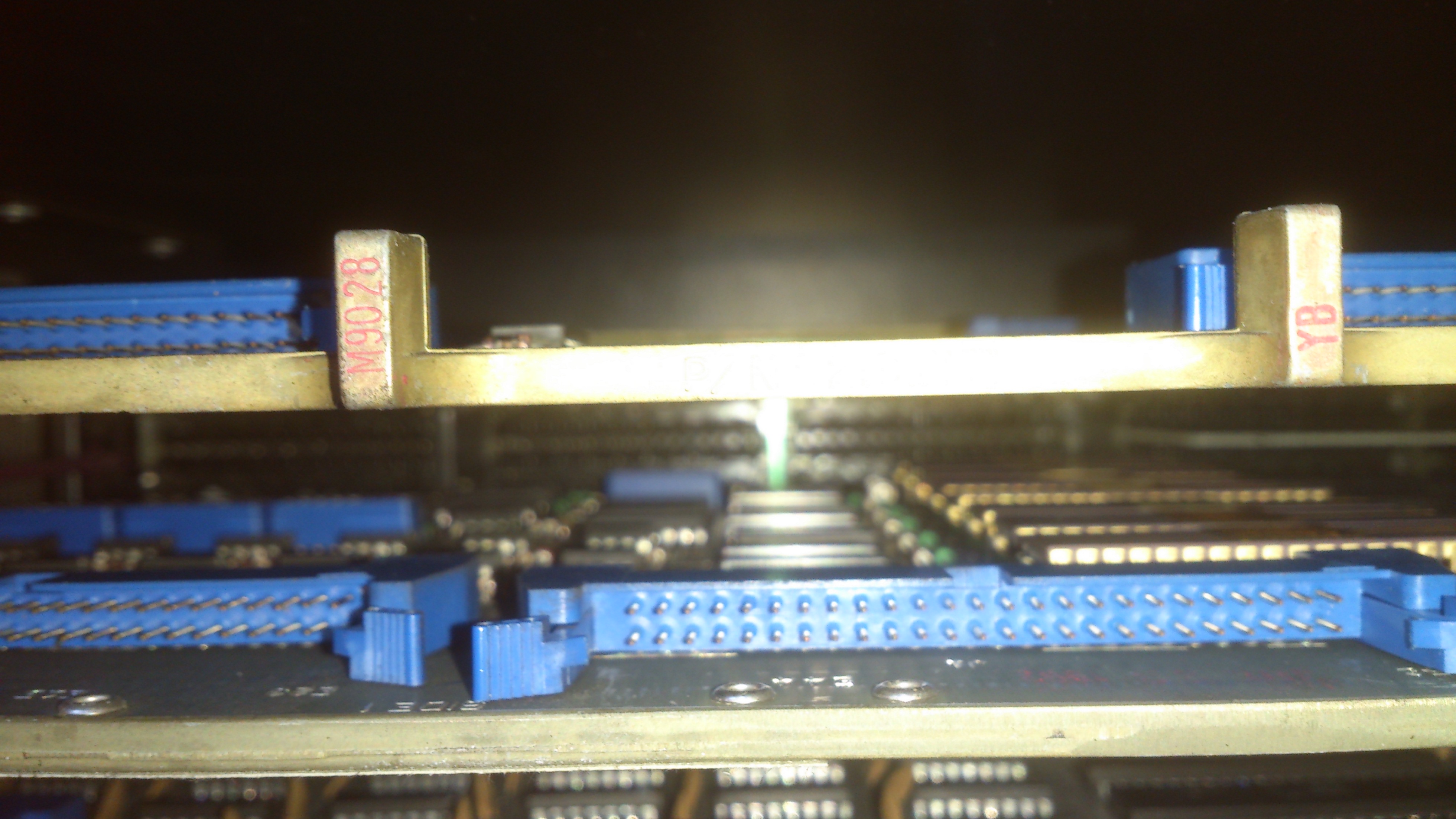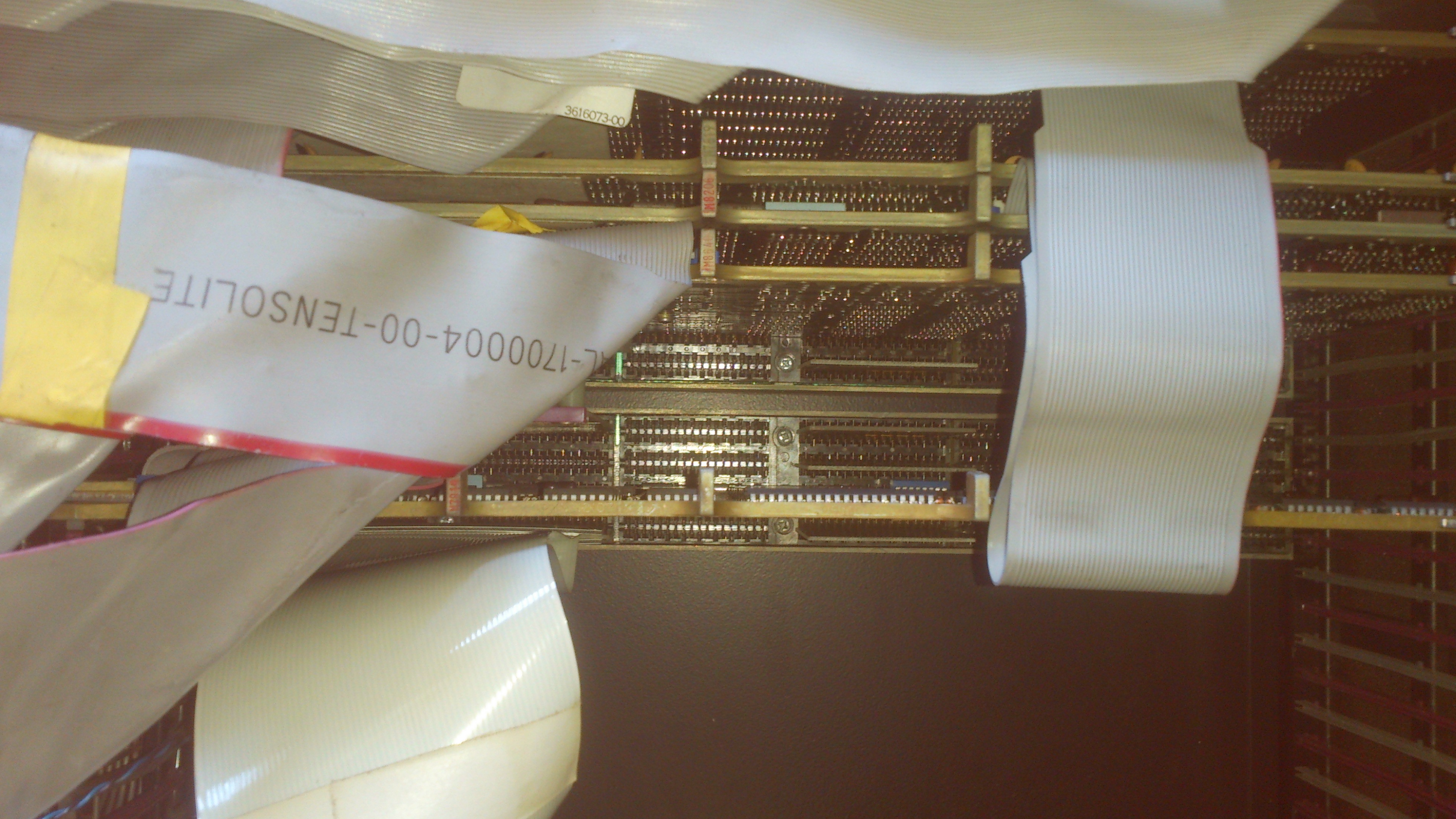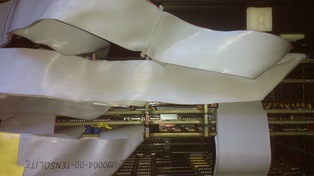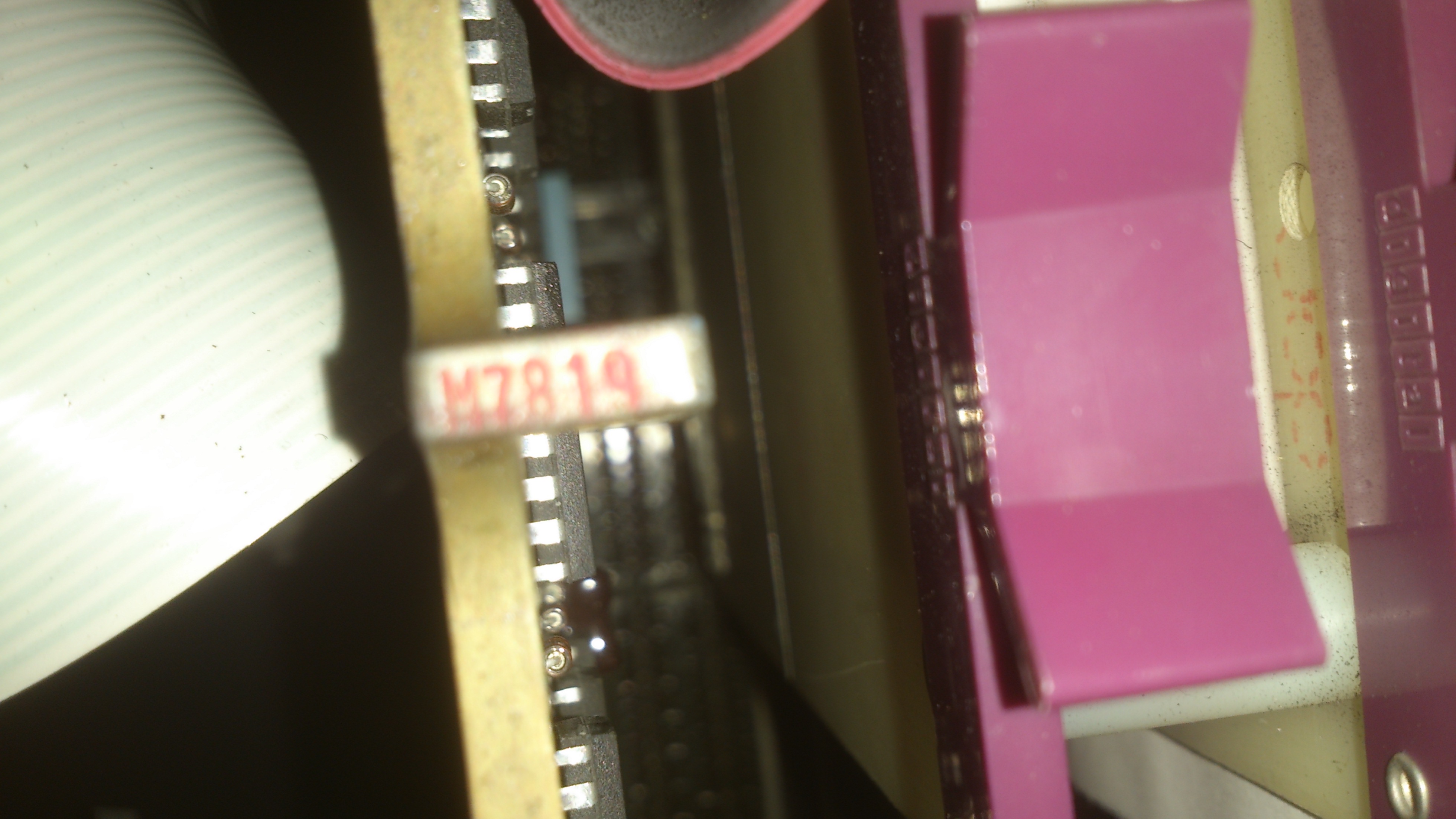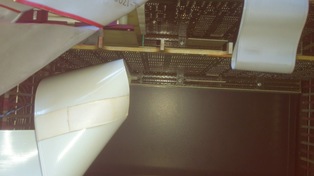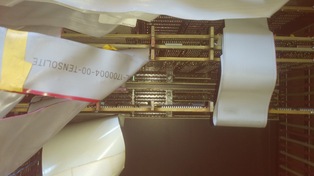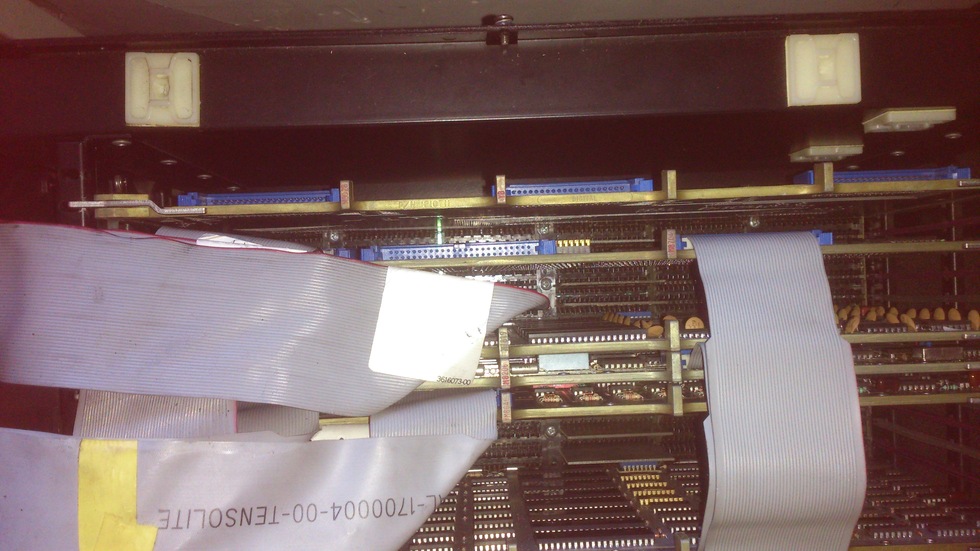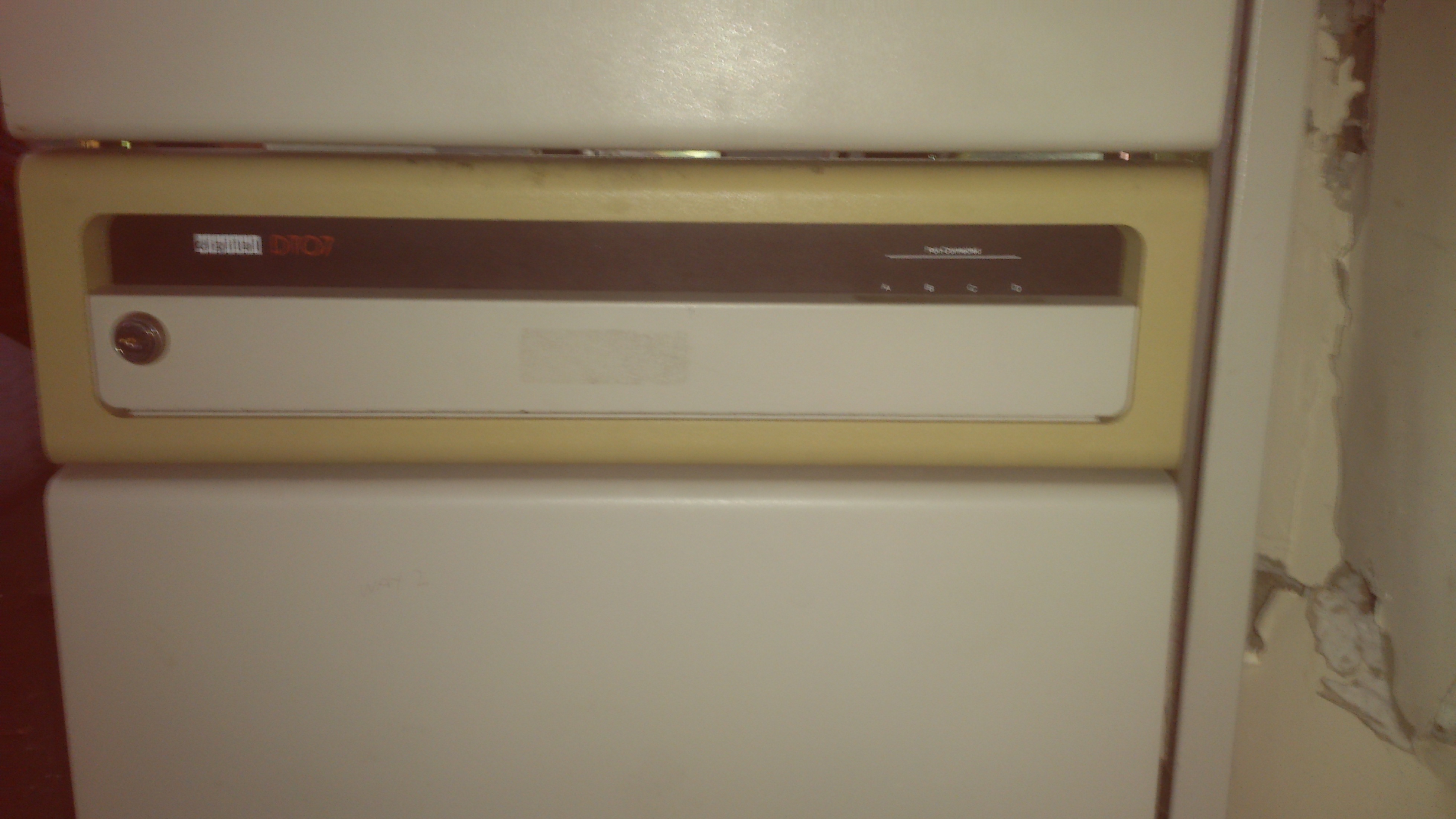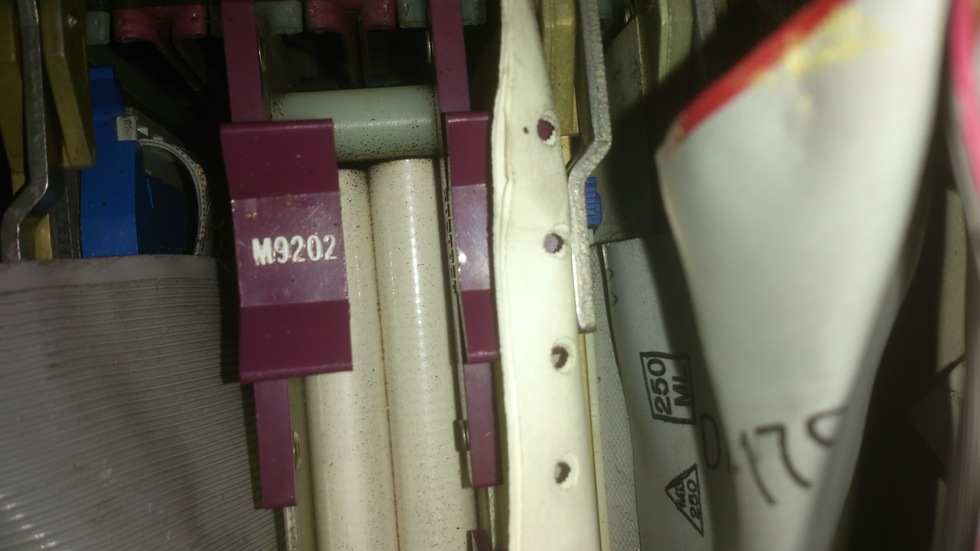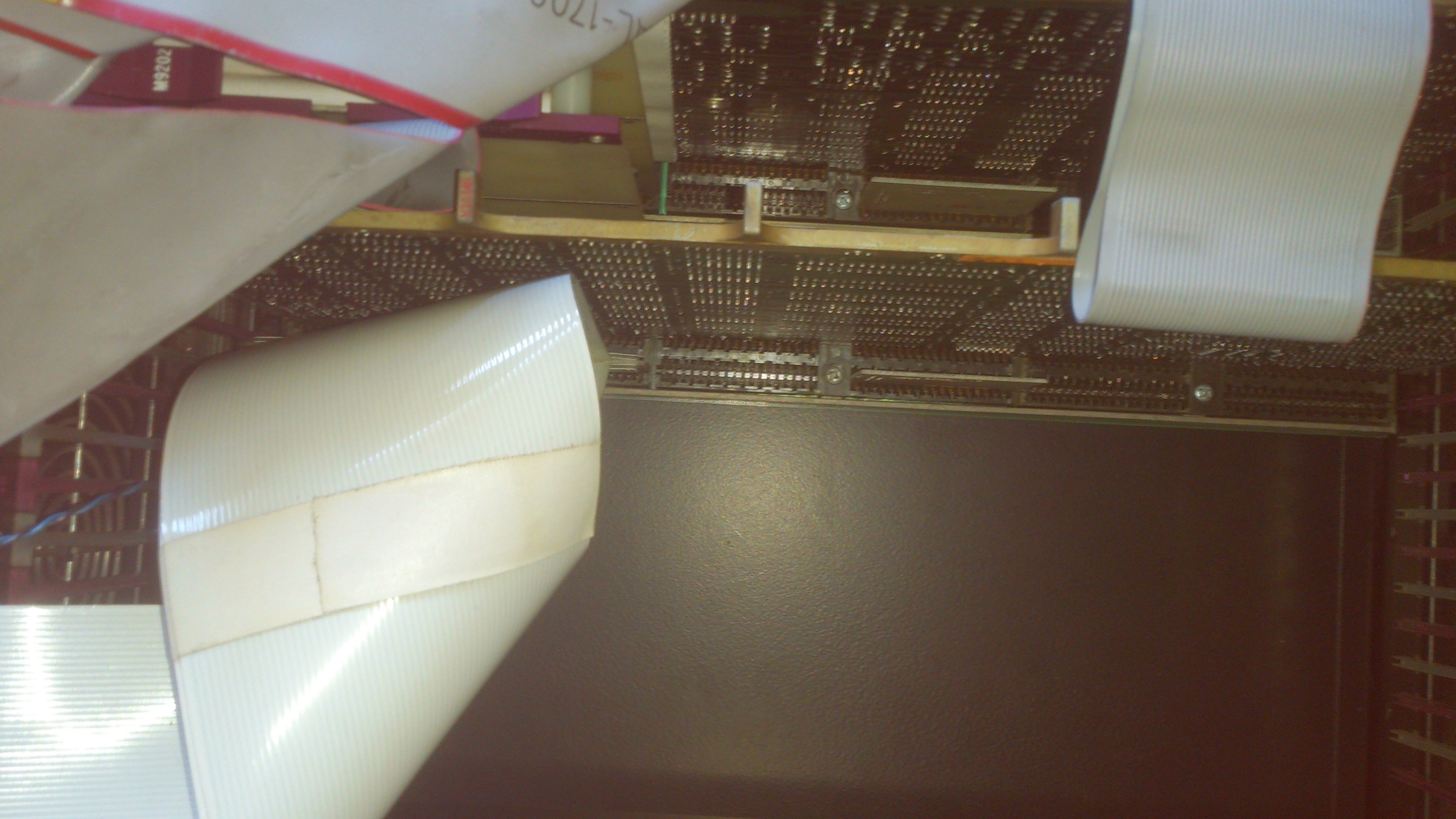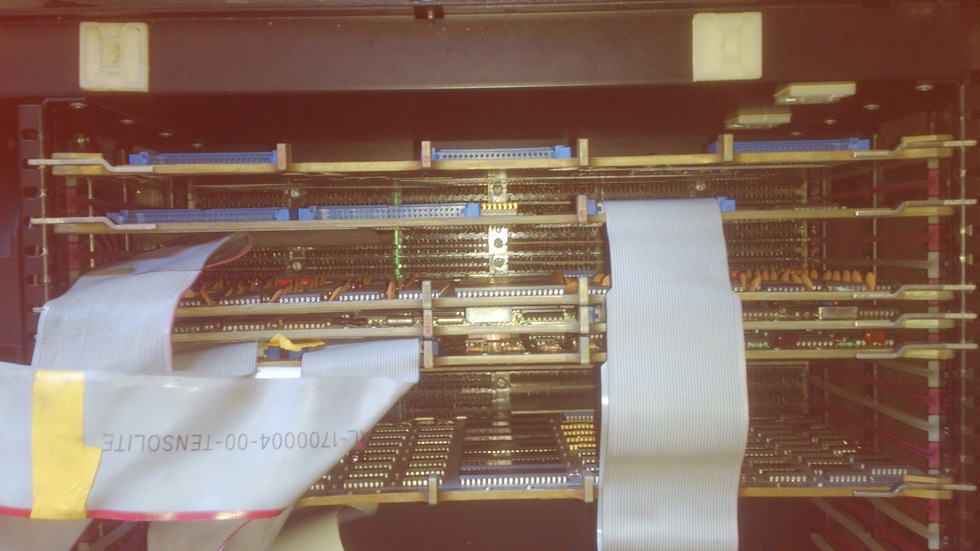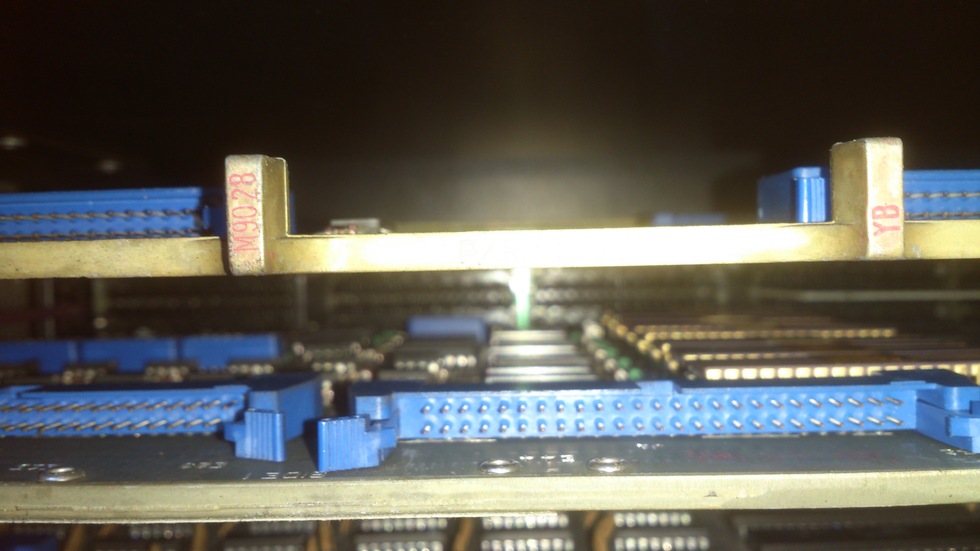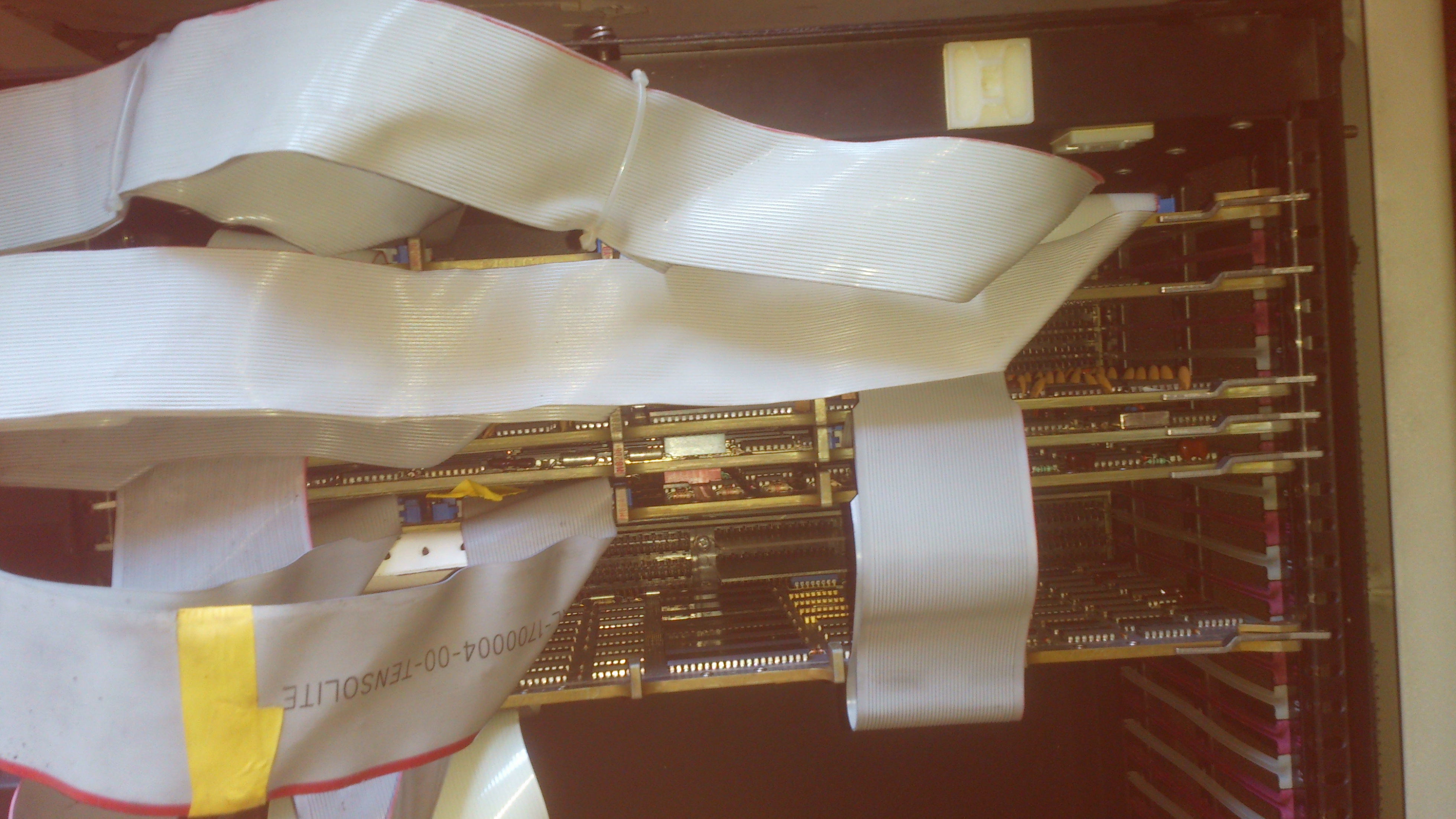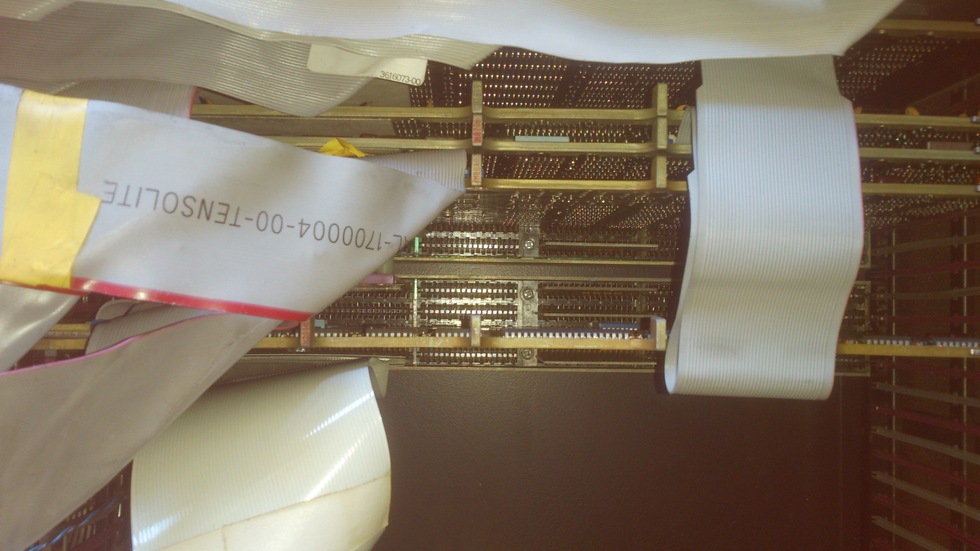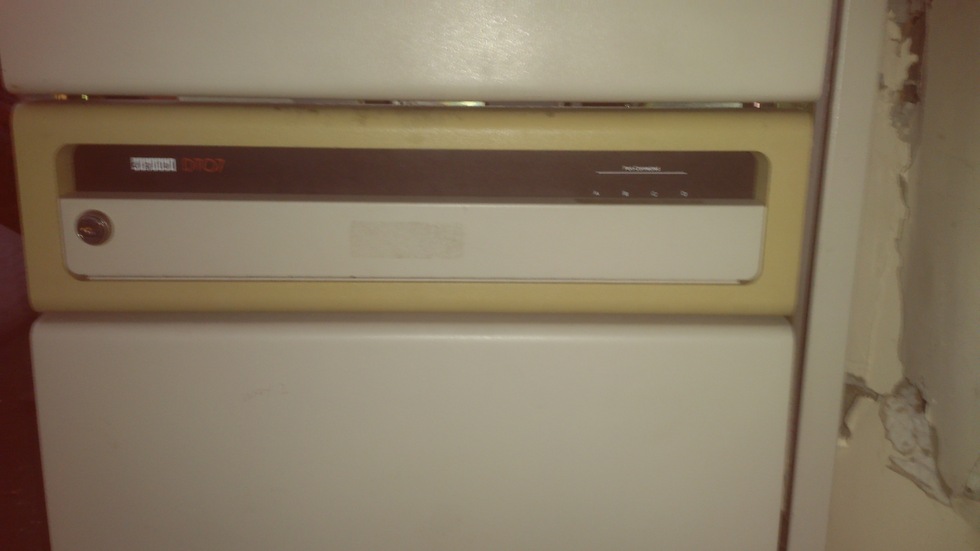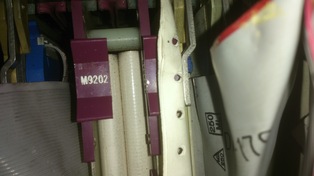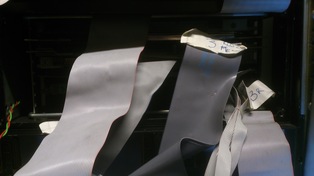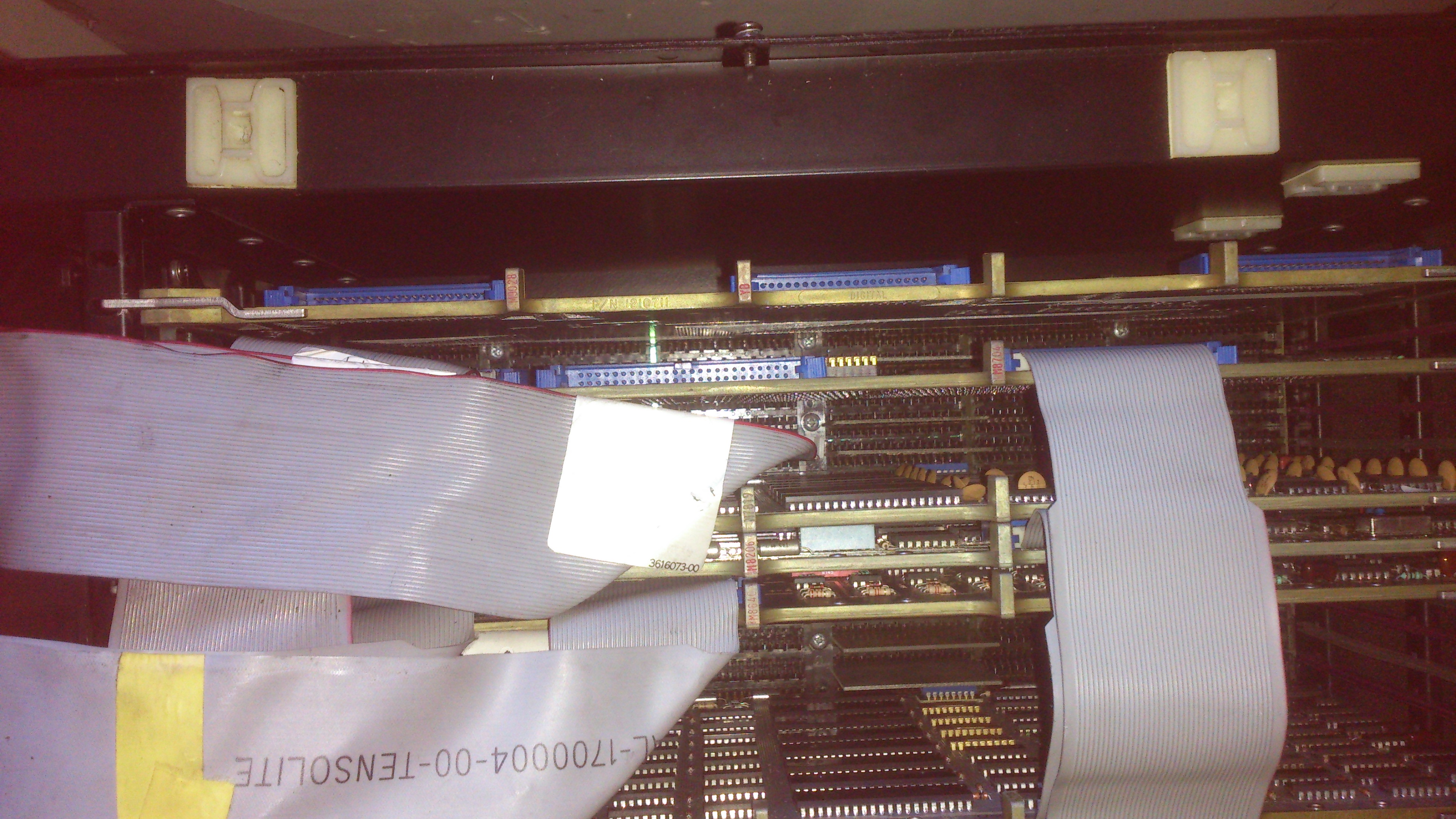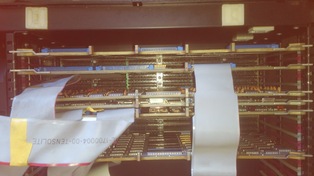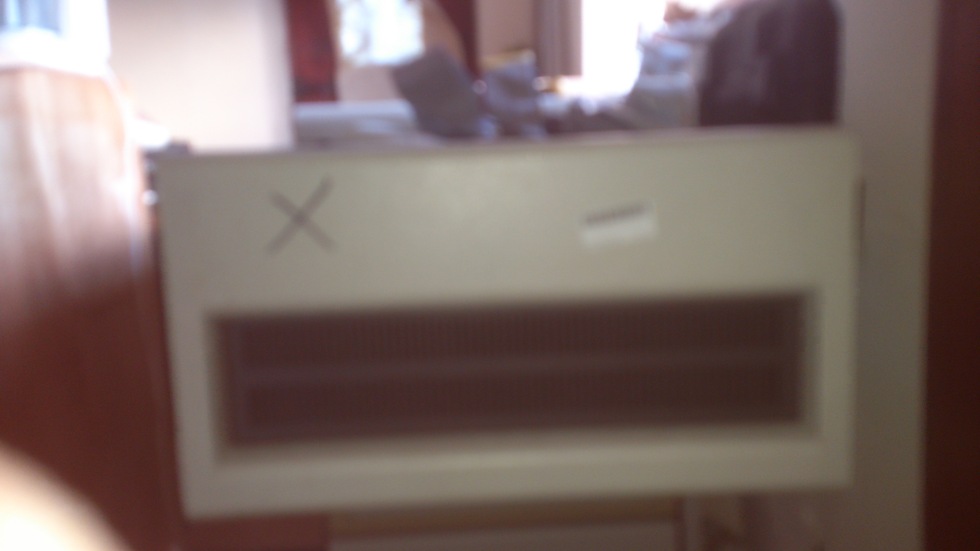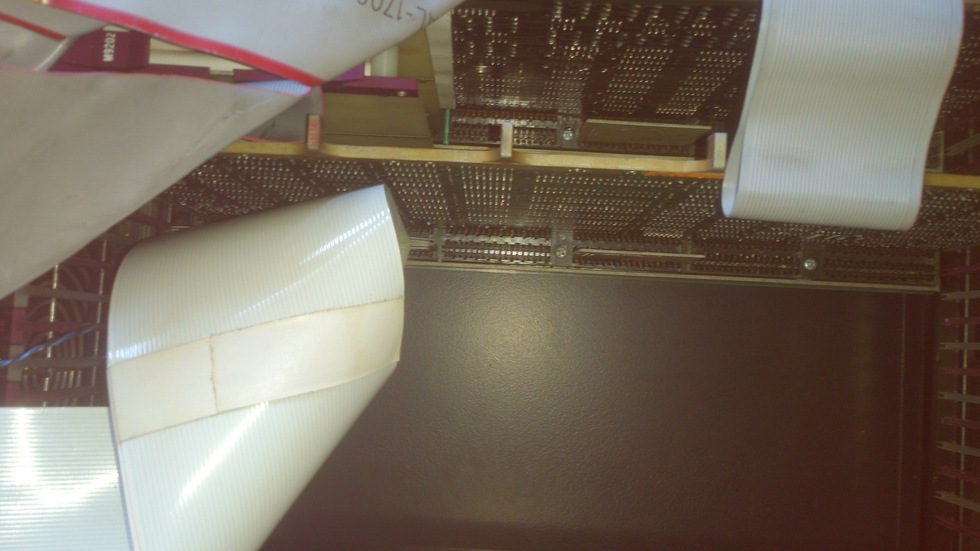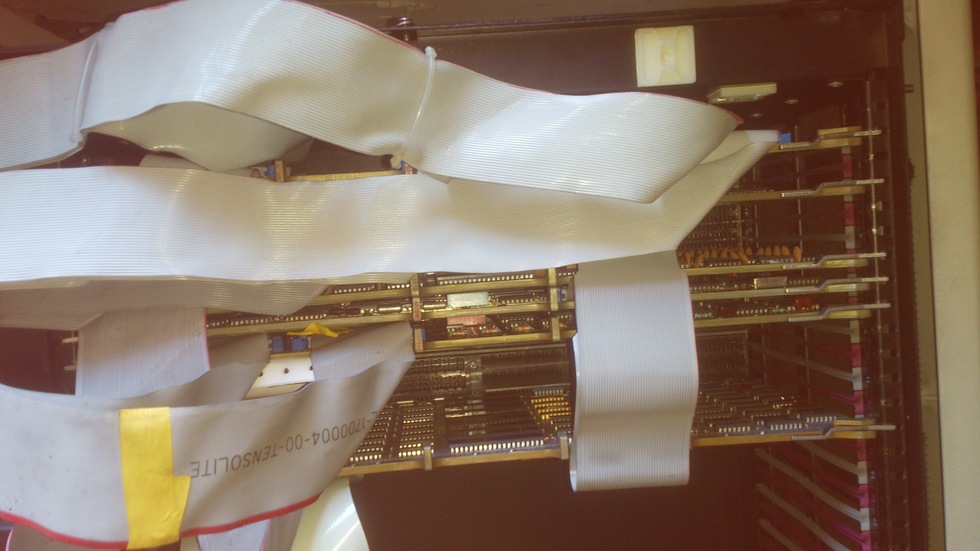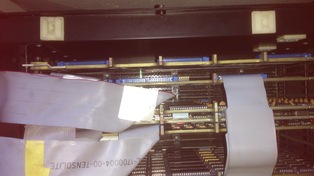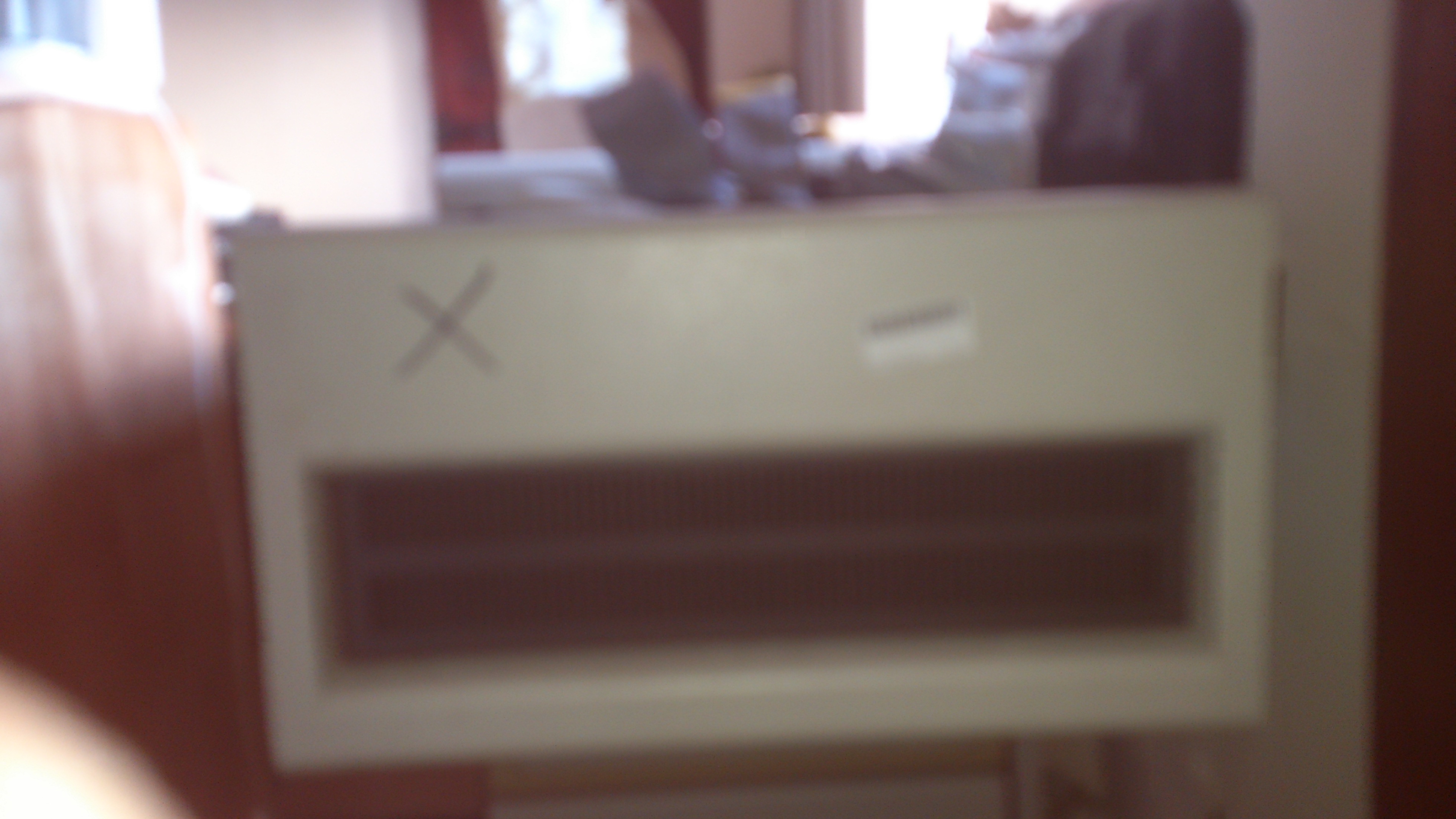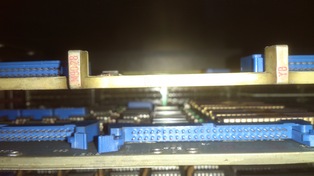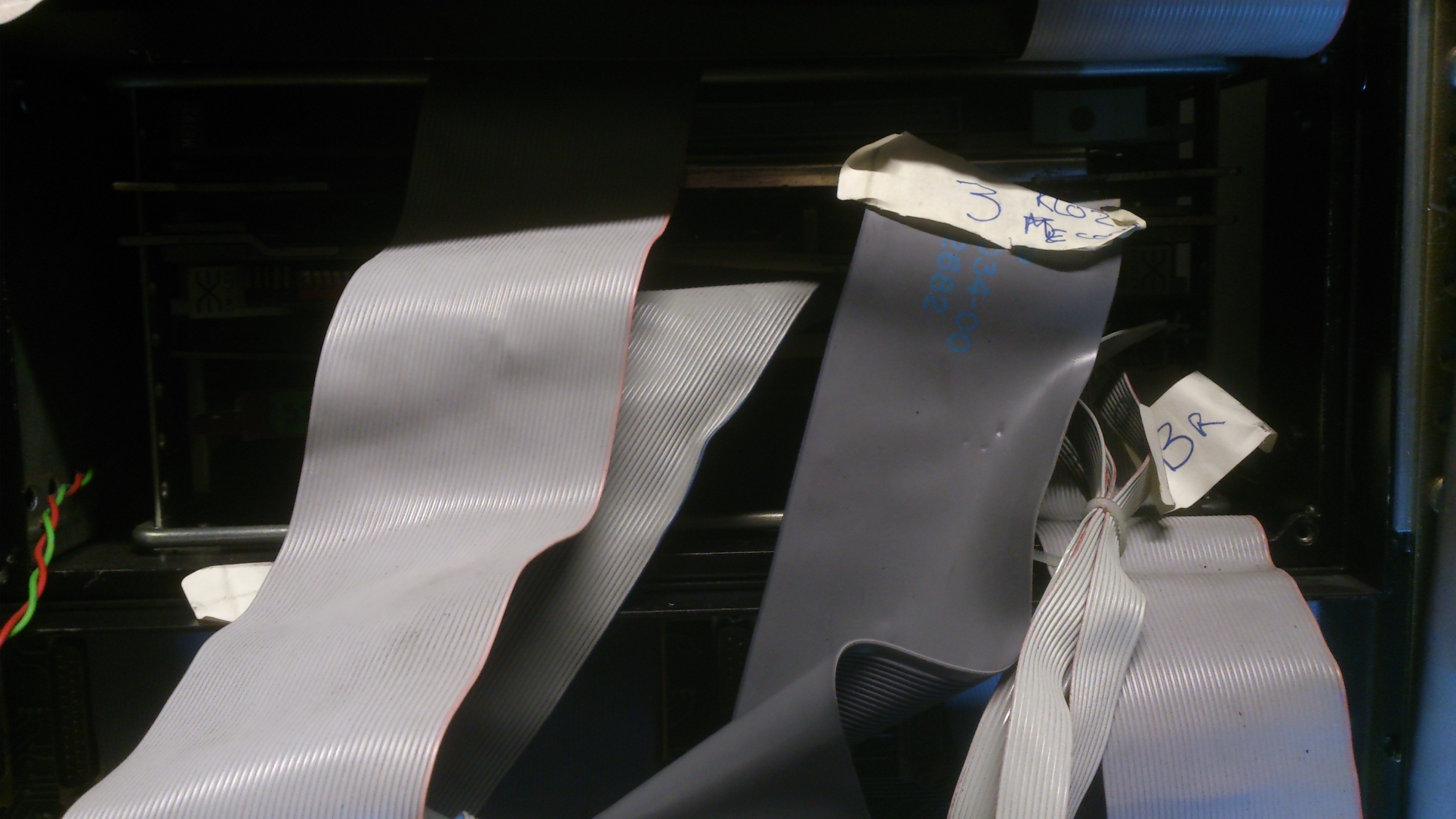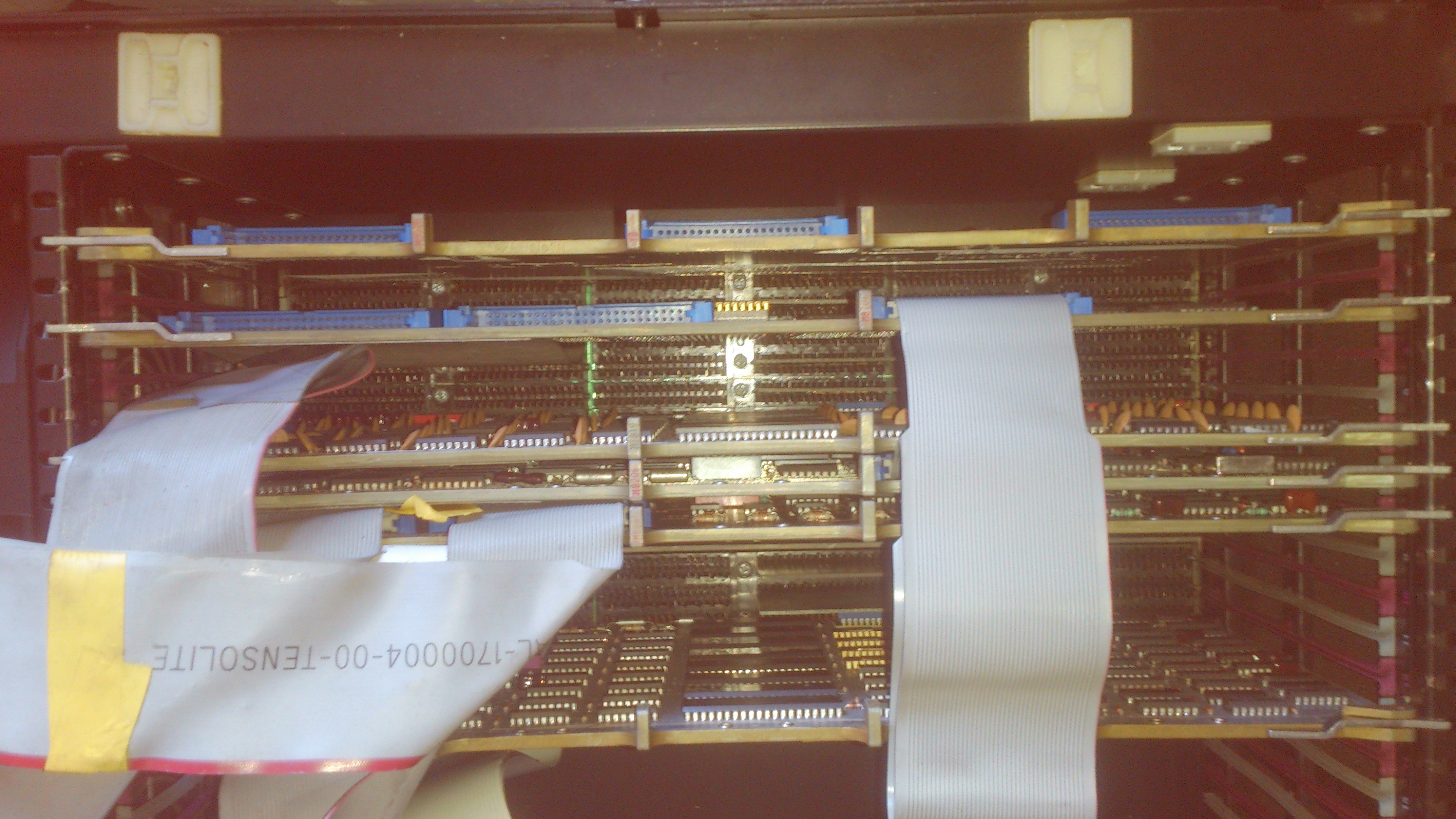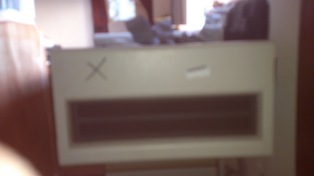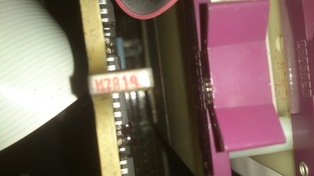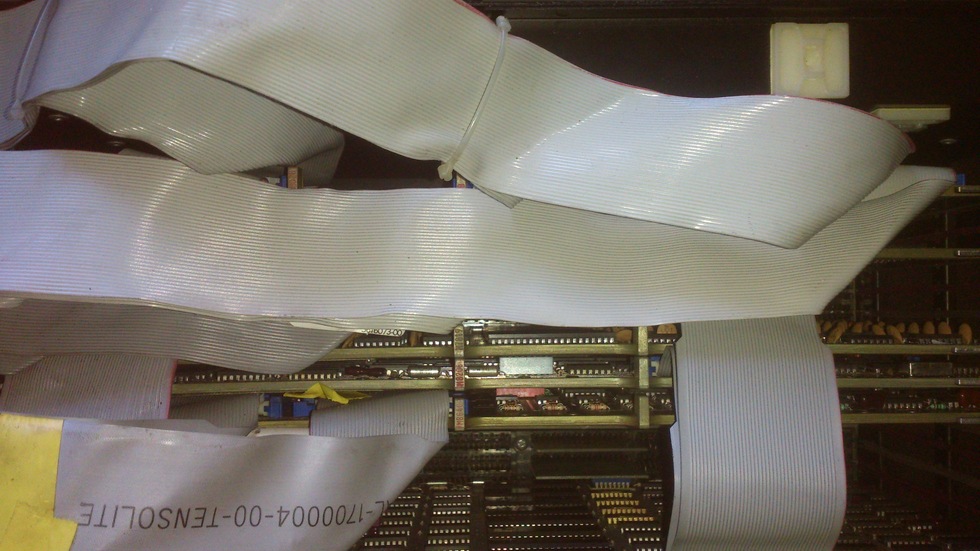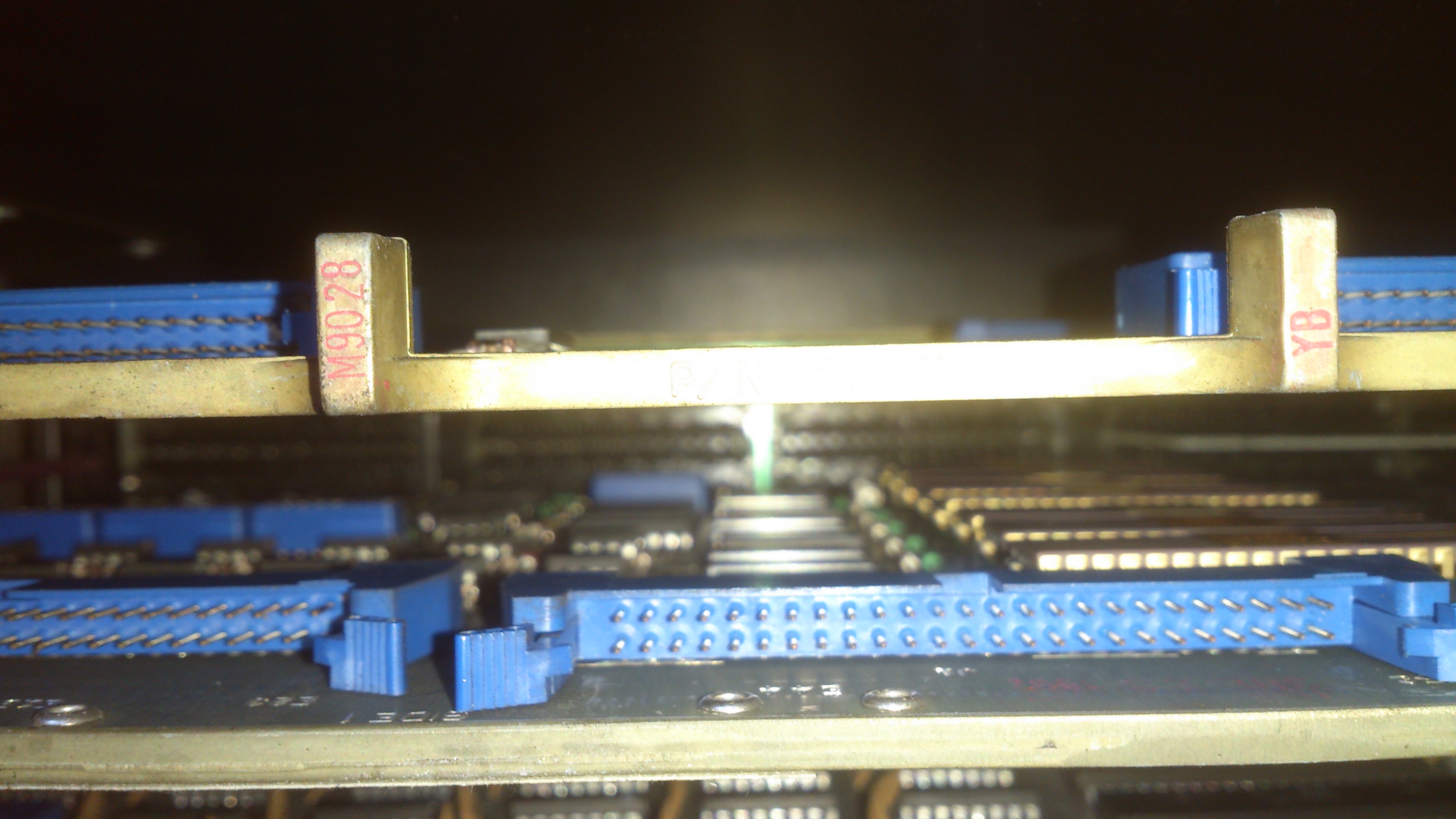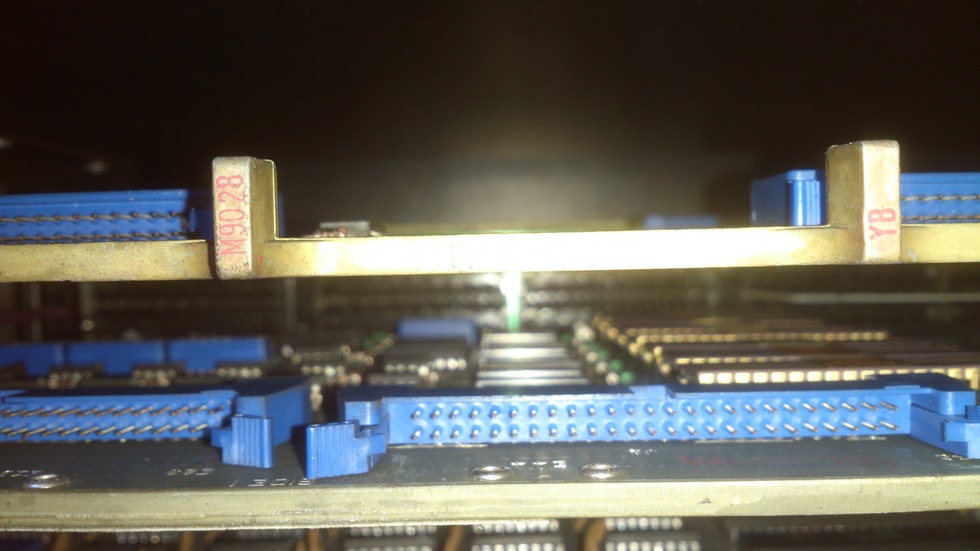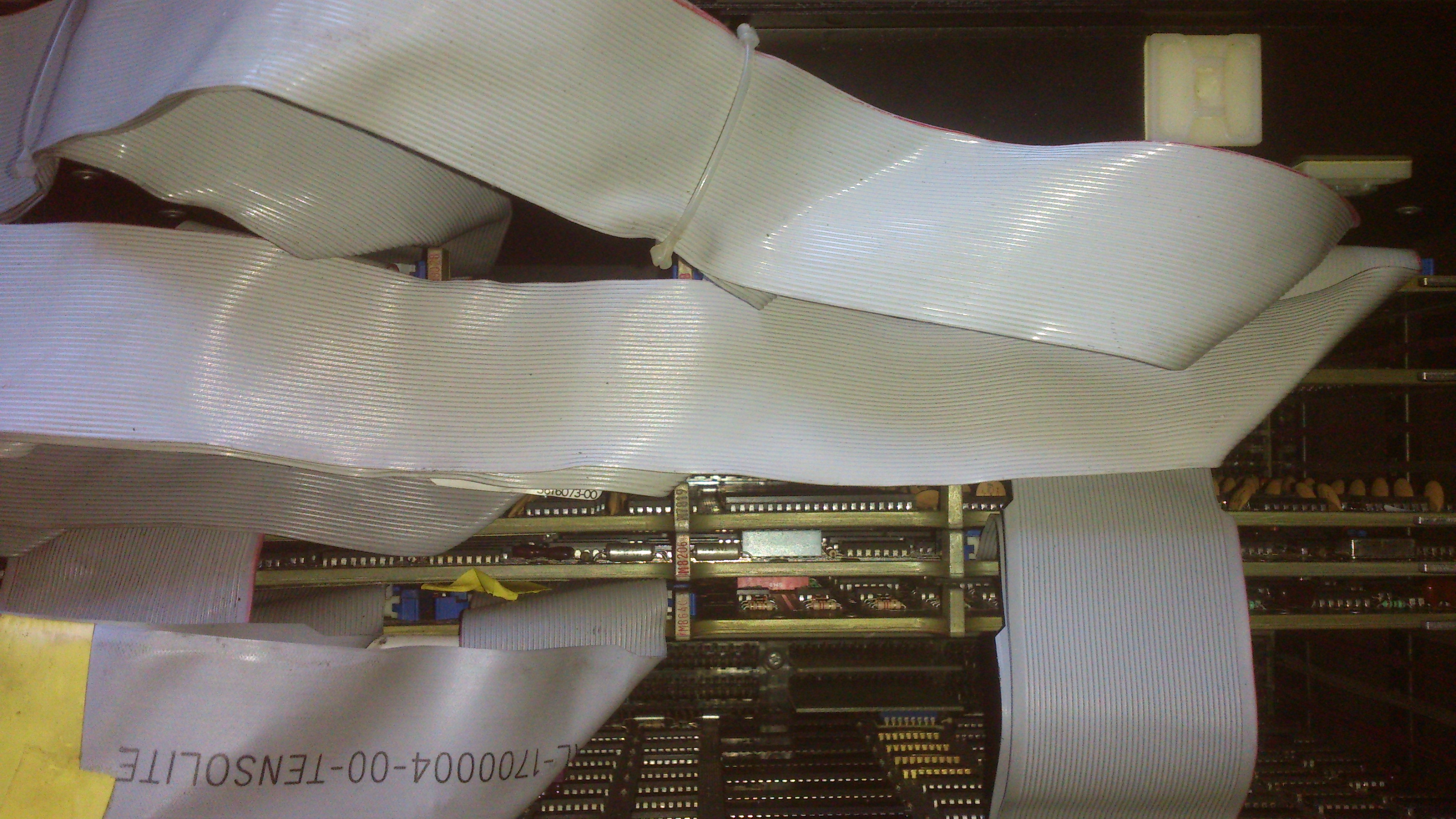 1170 - front panel connected to a beaglebone running SimH - thanks to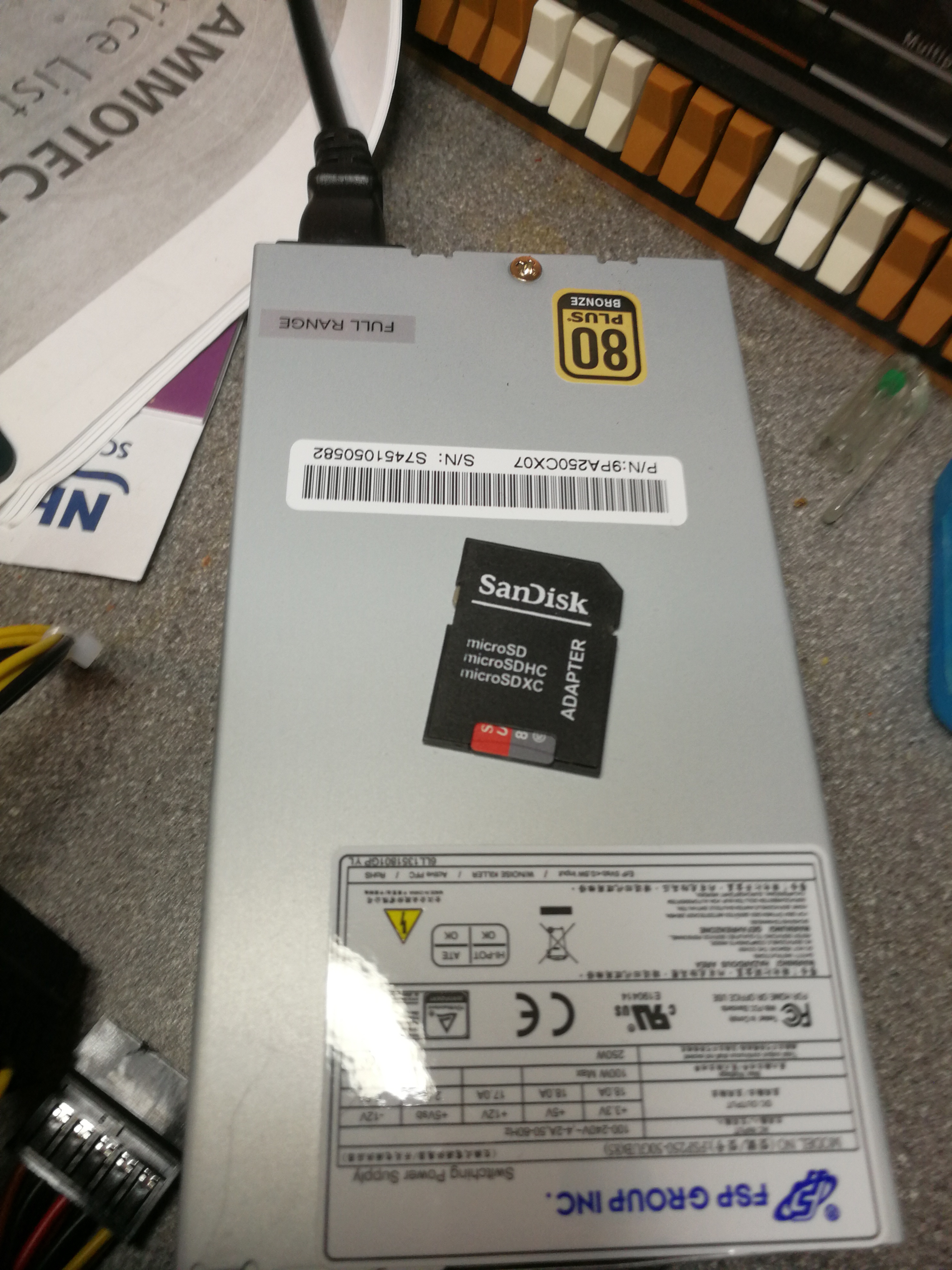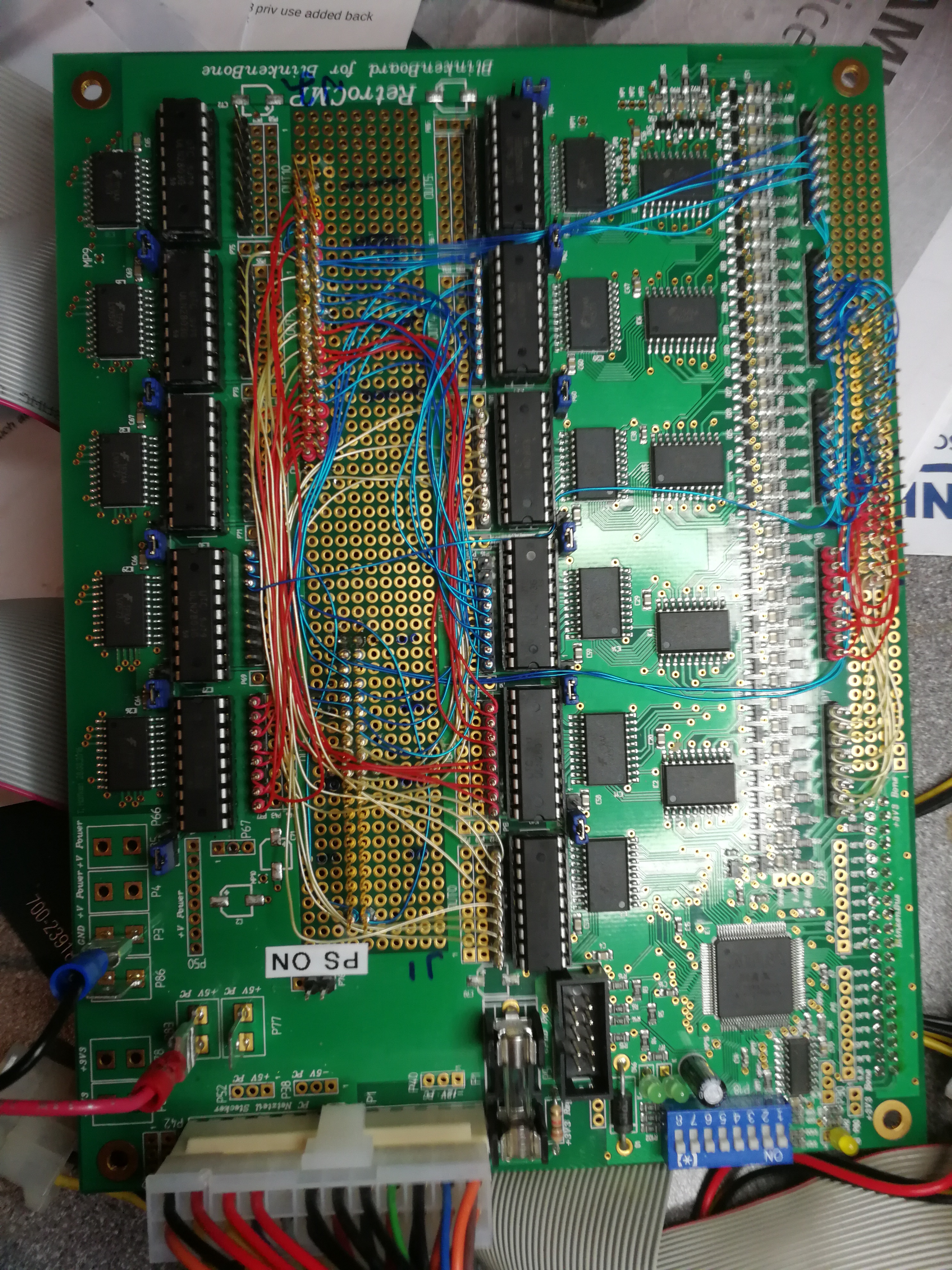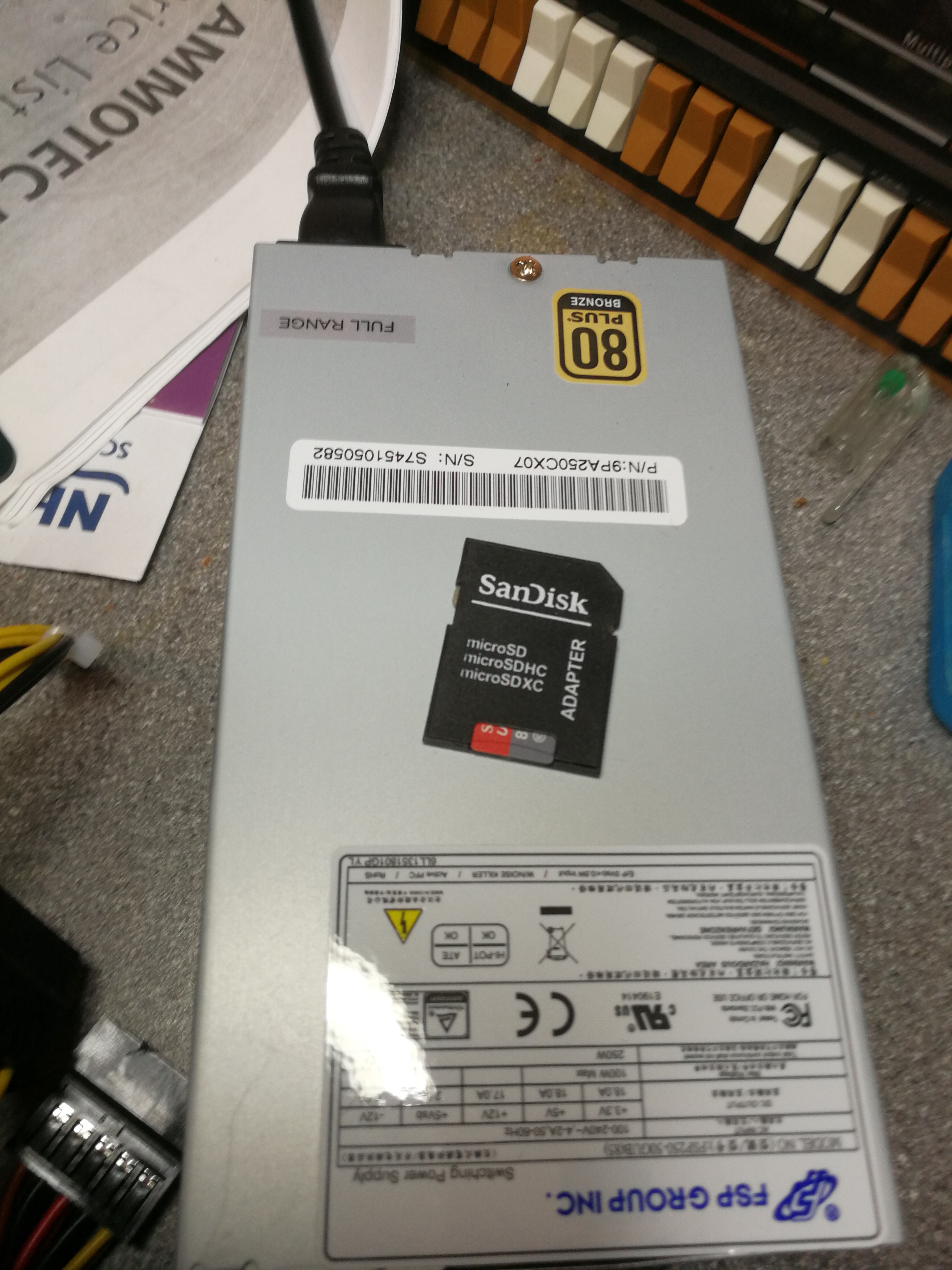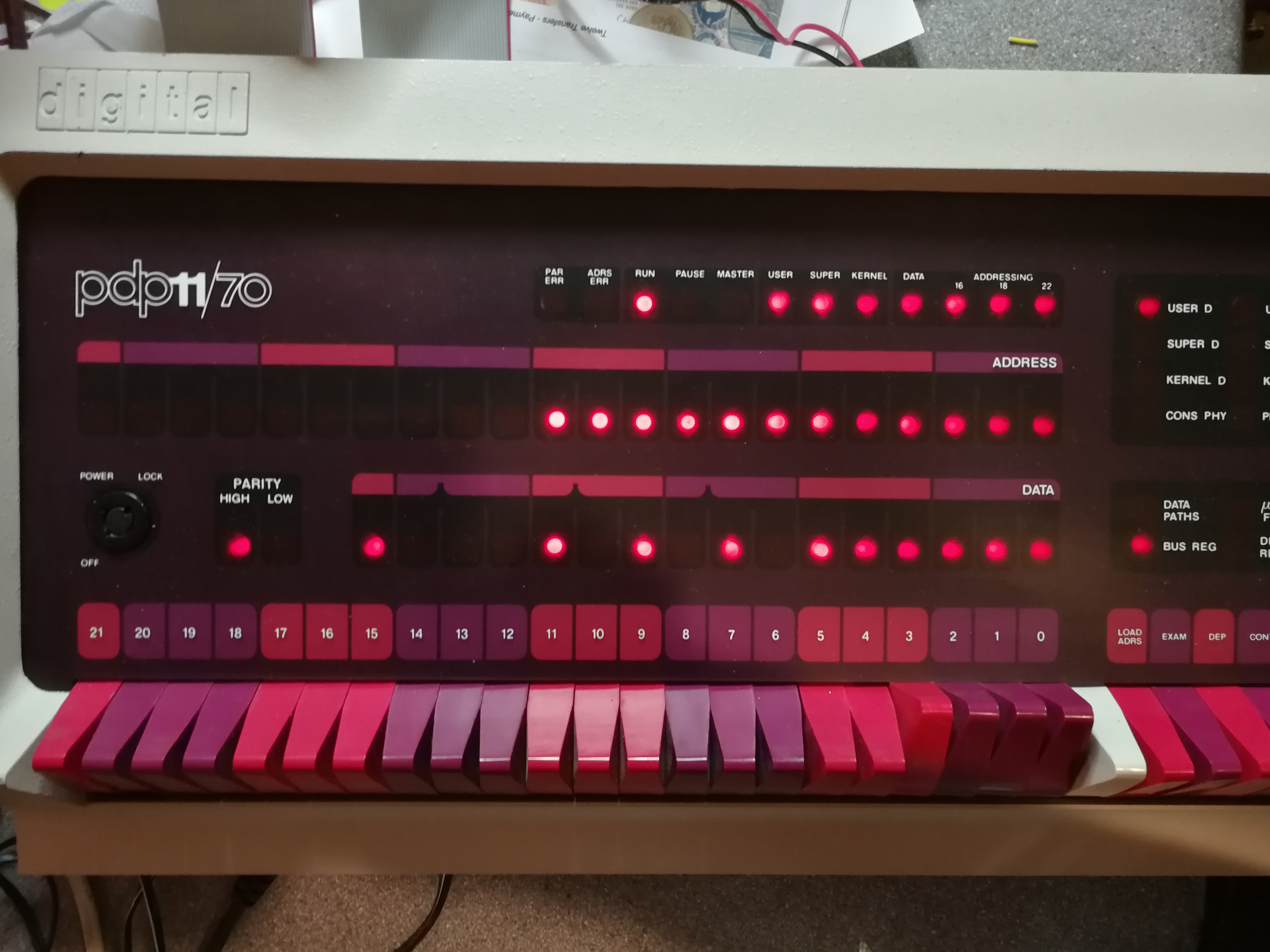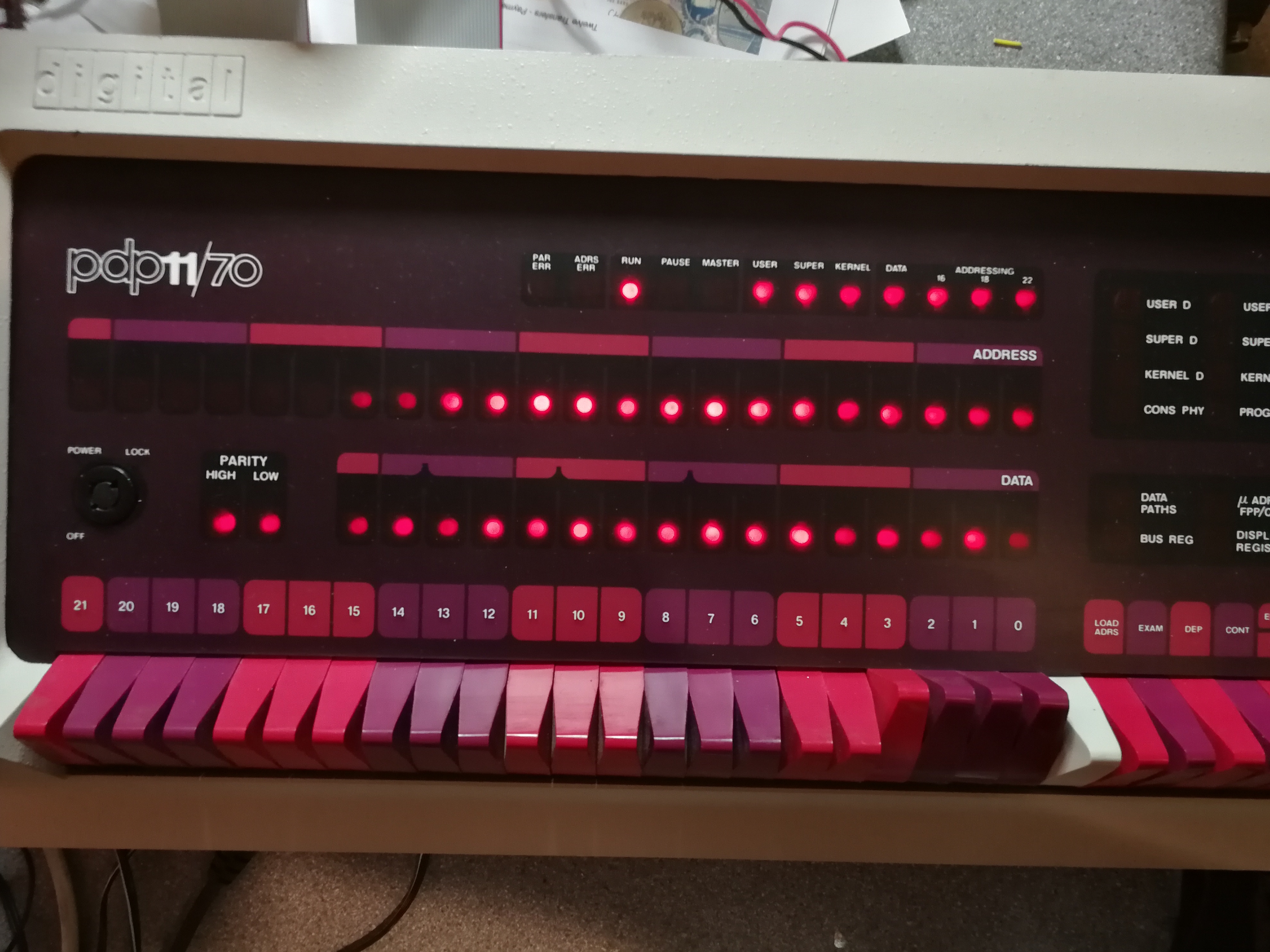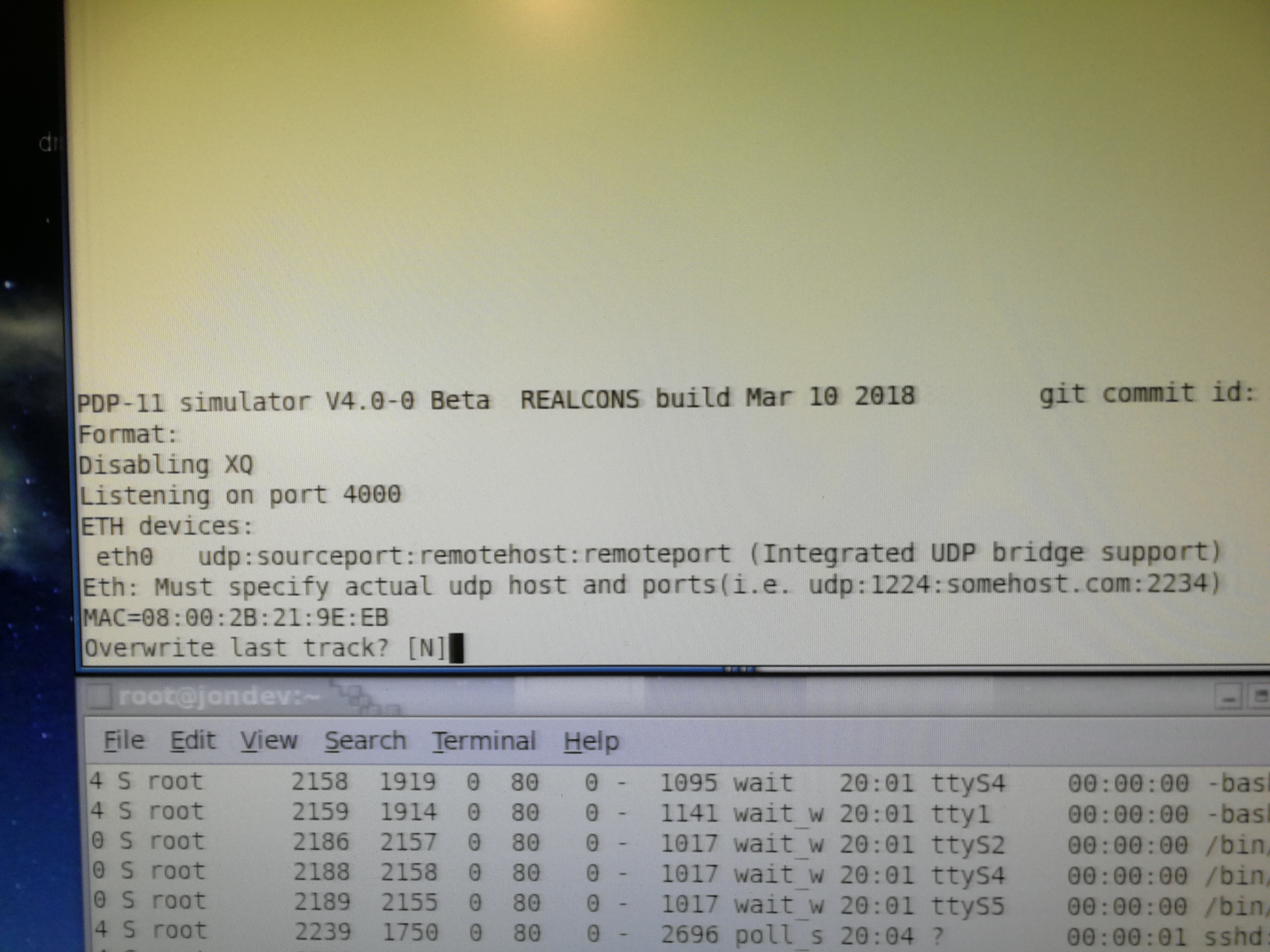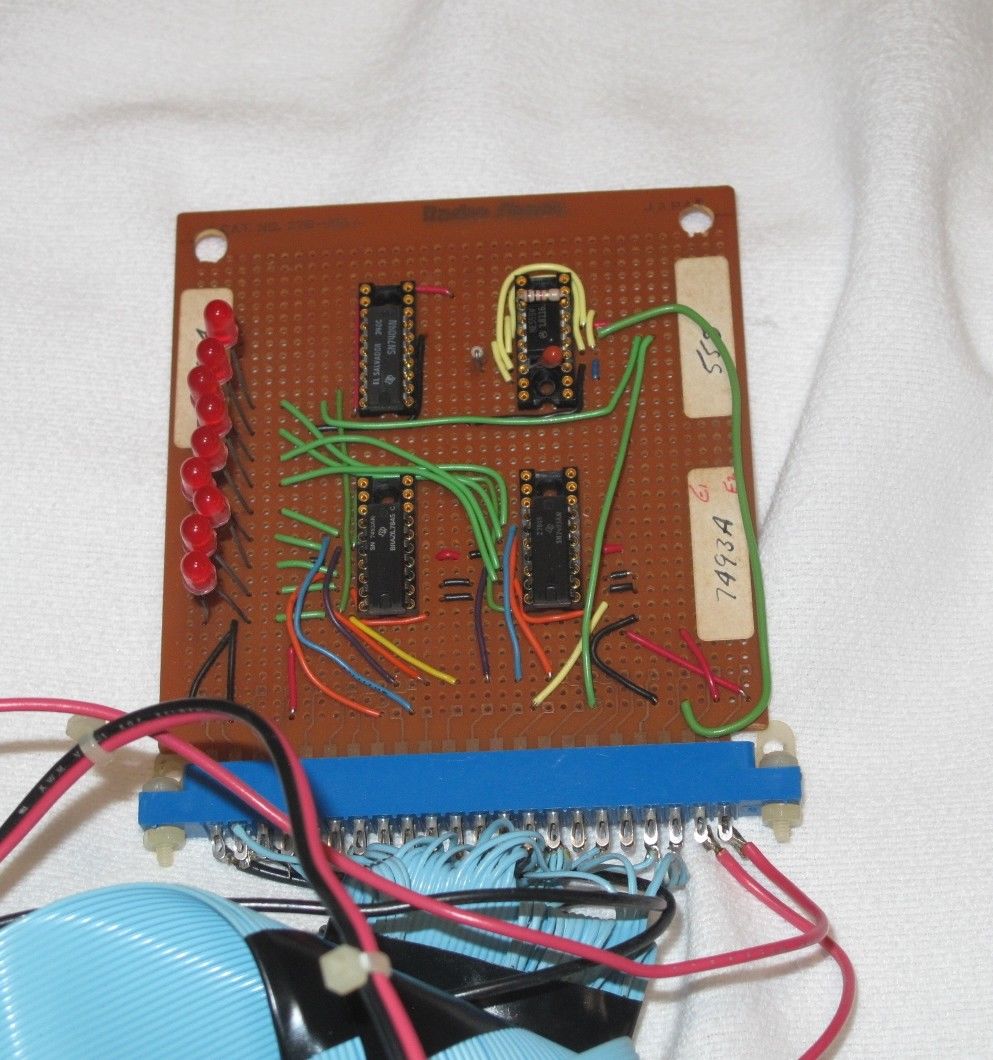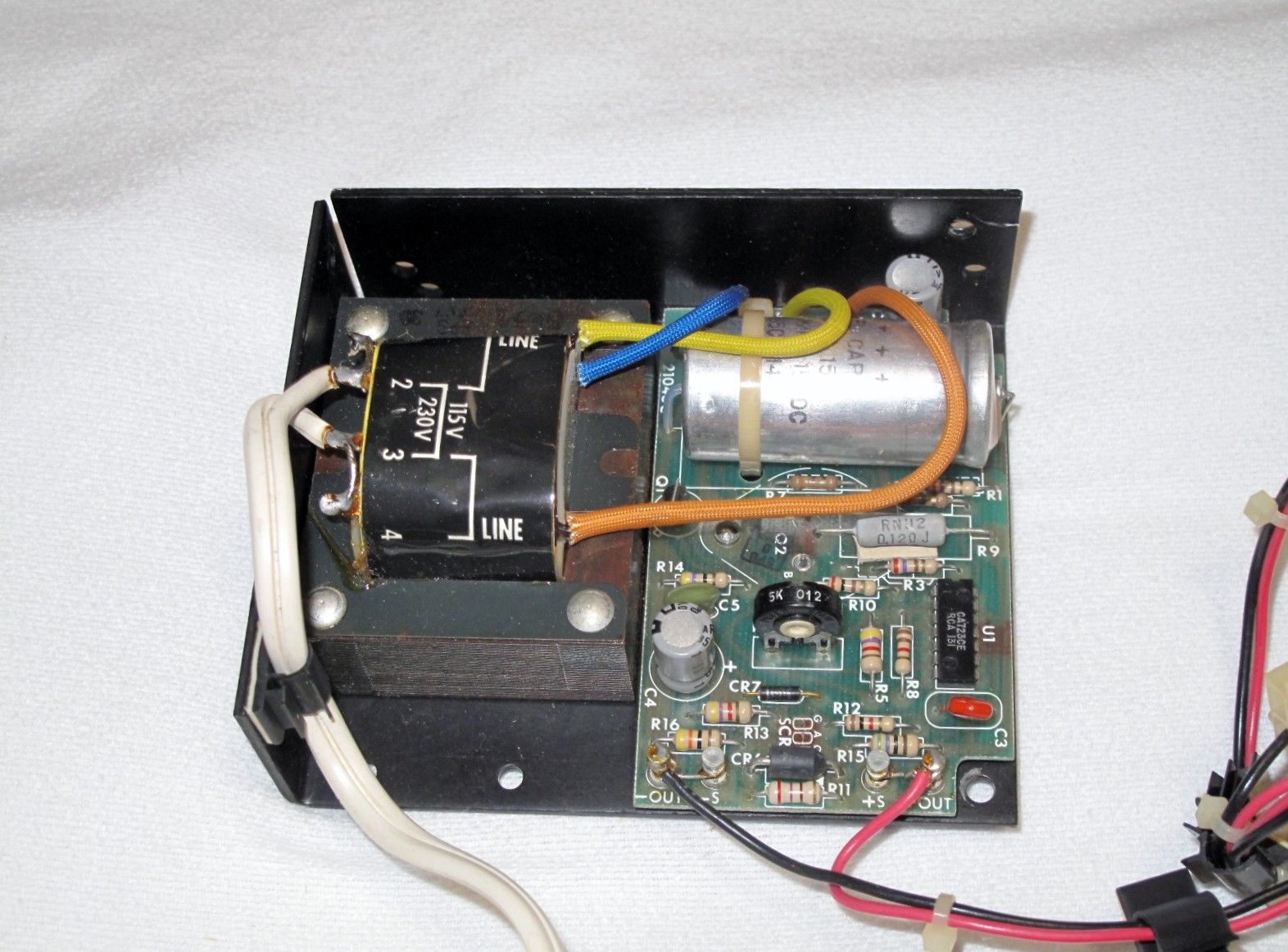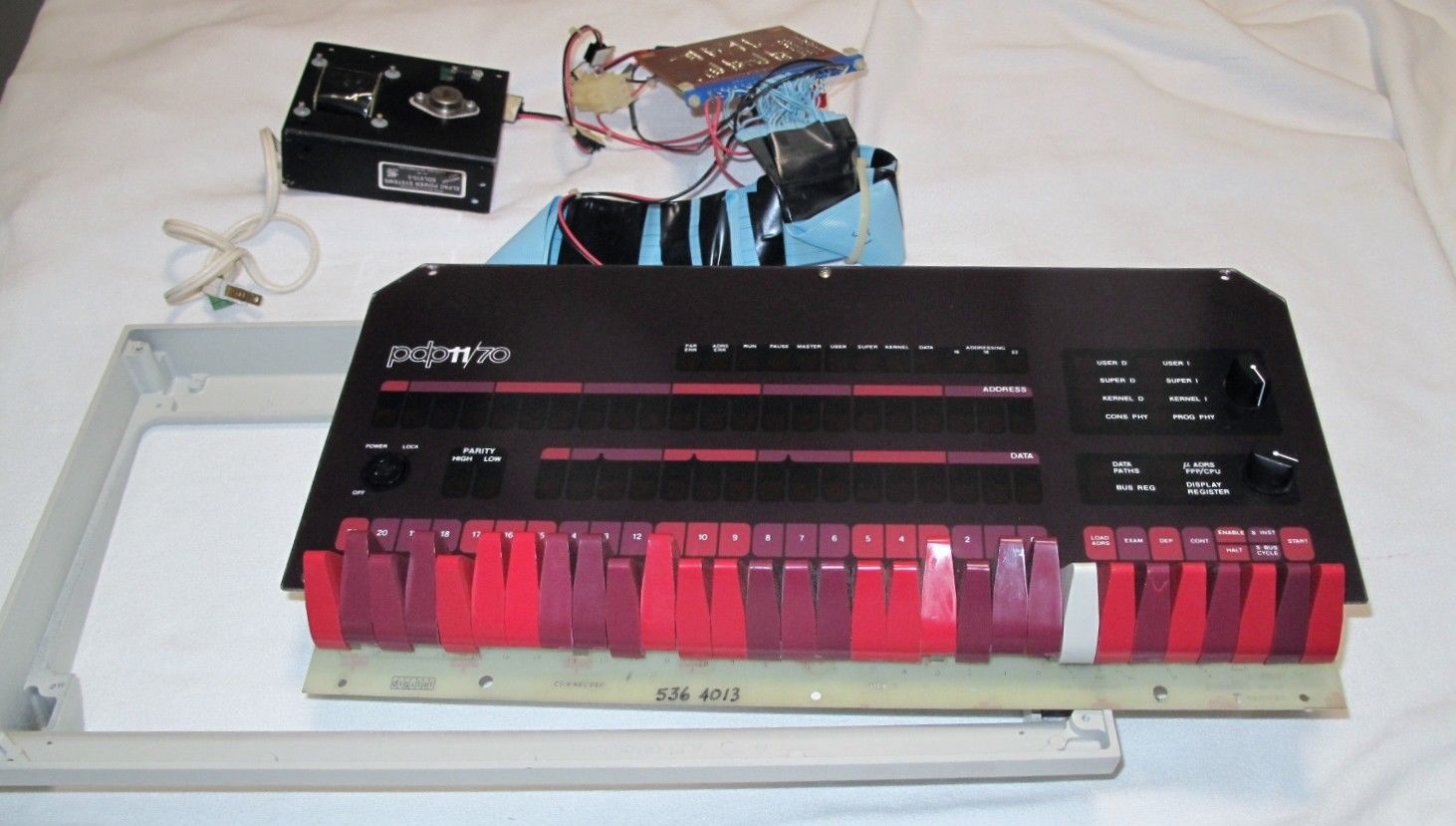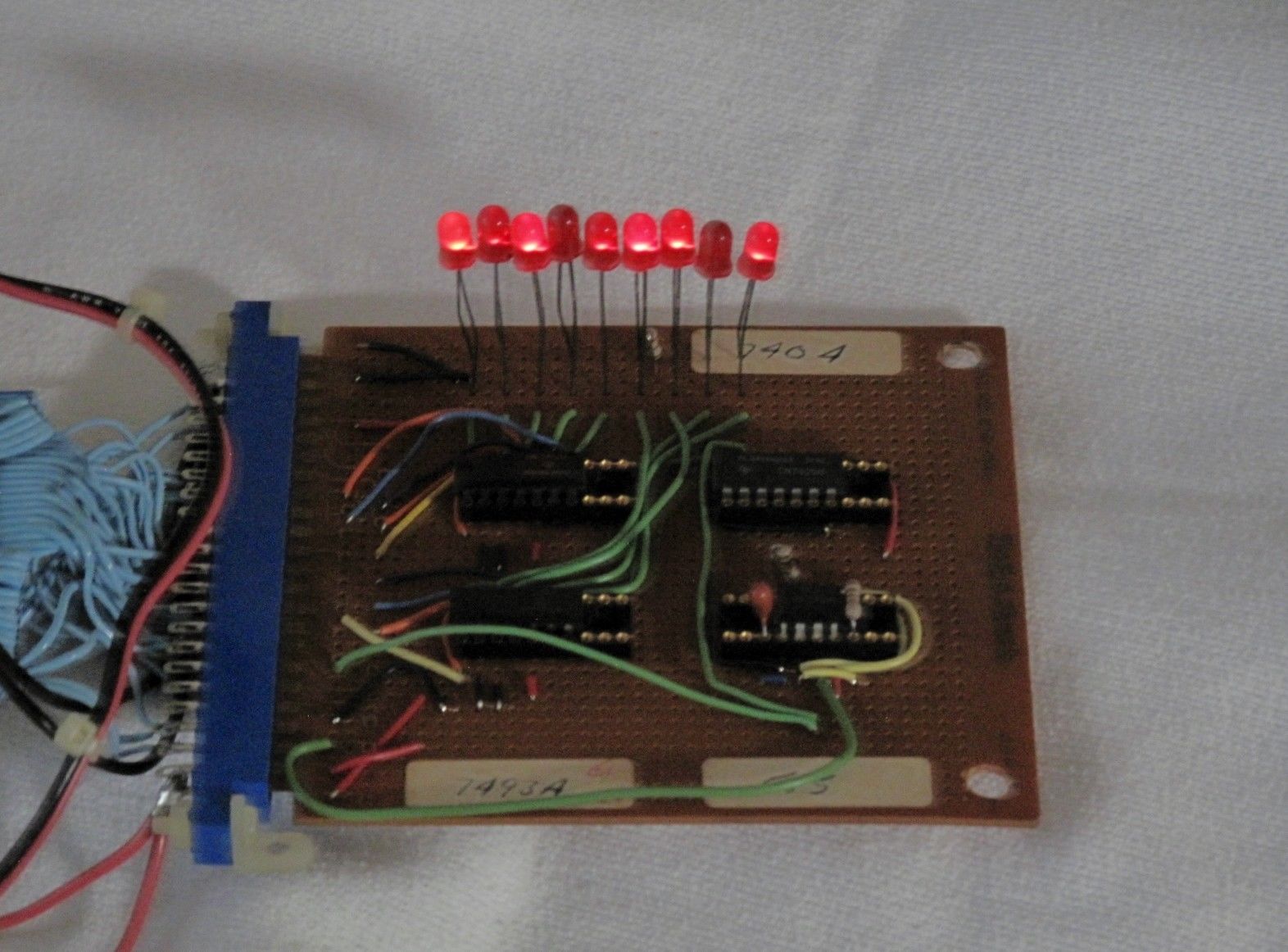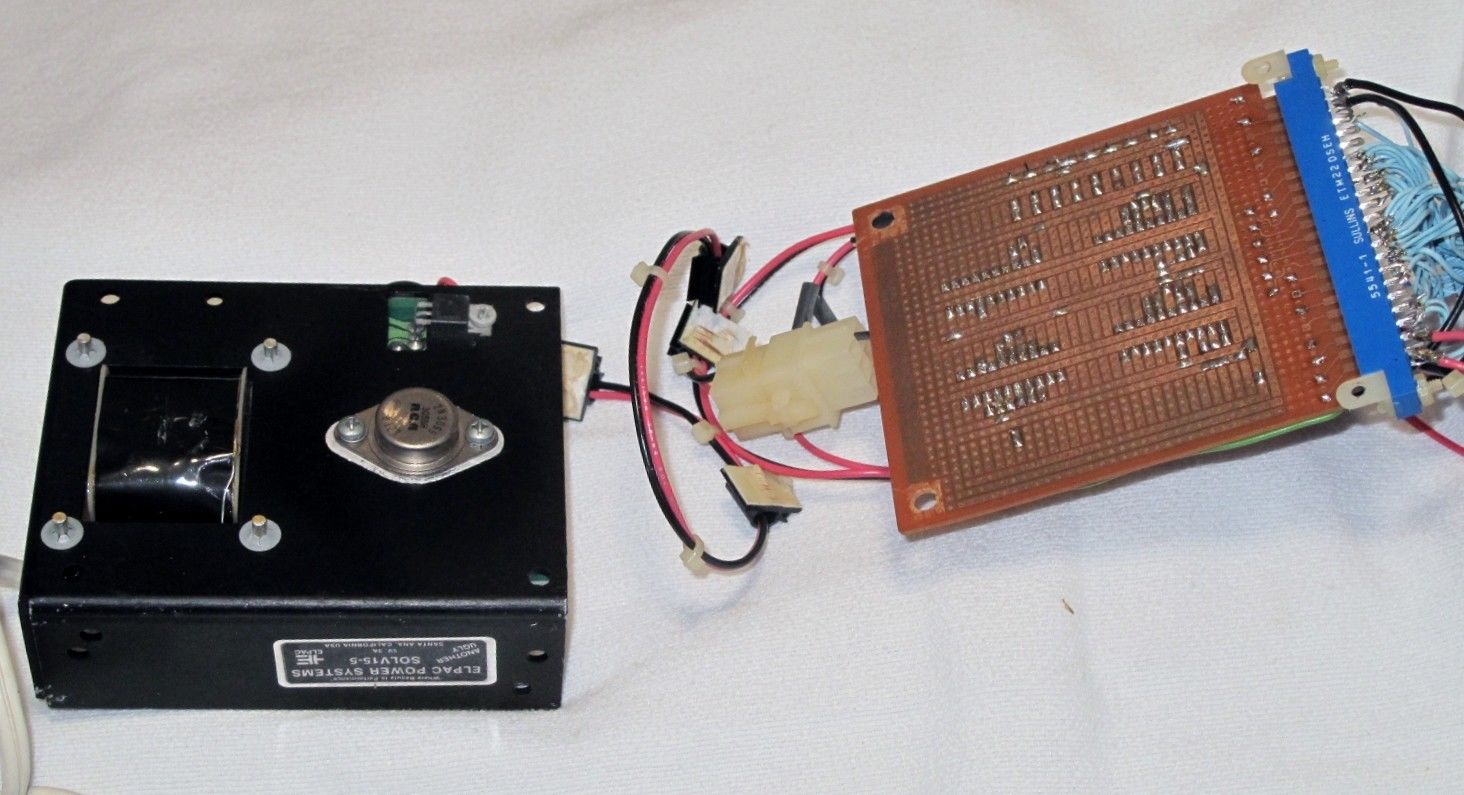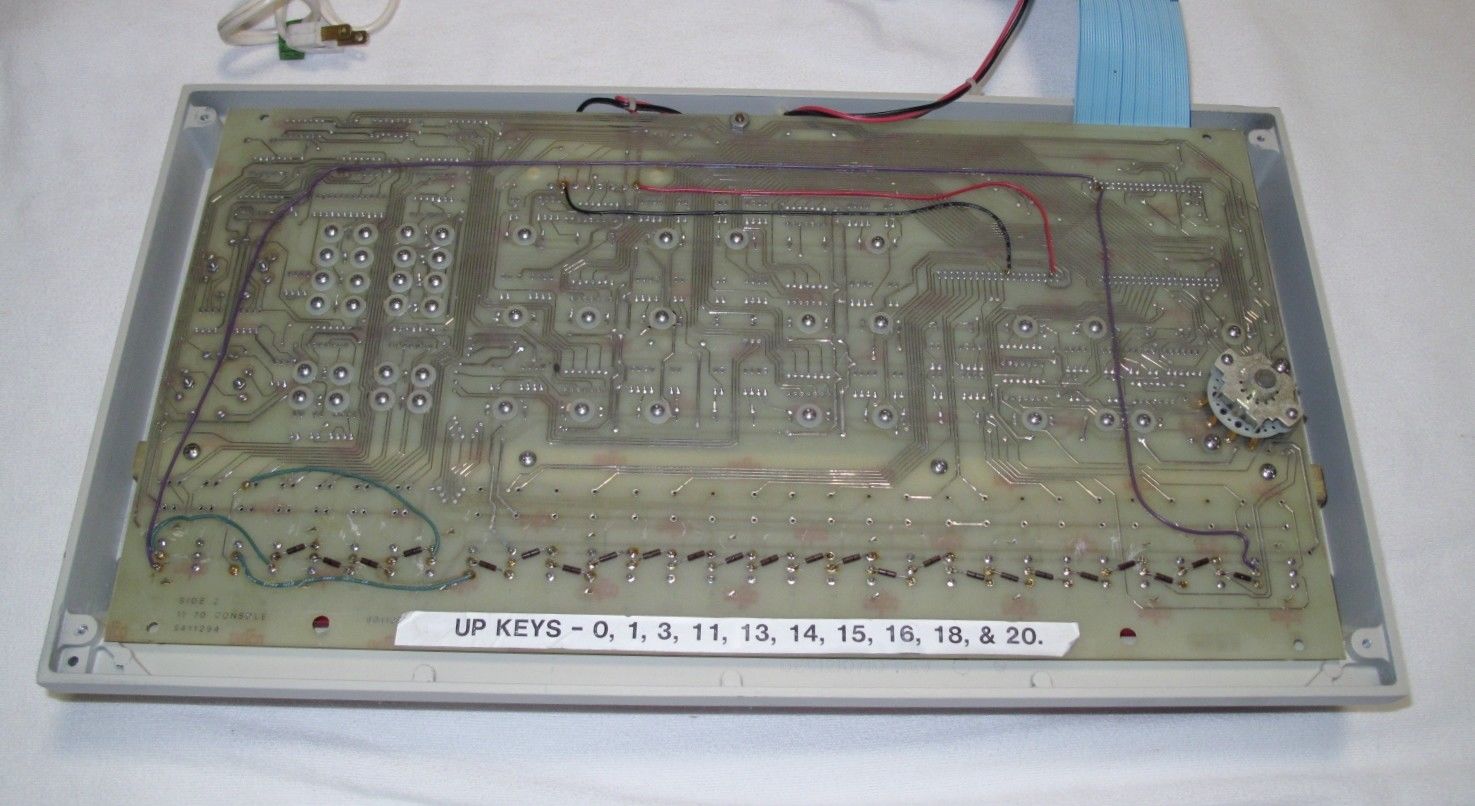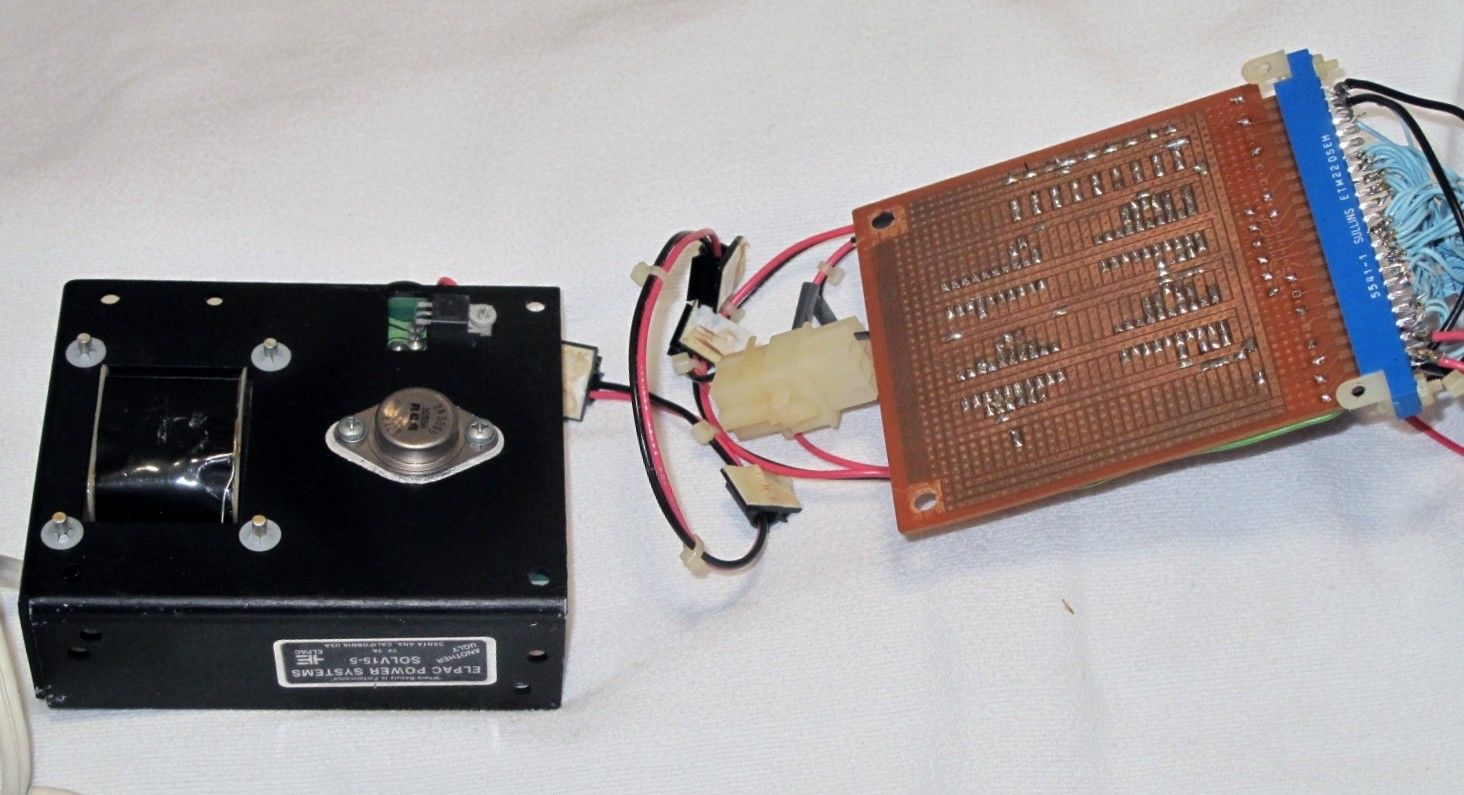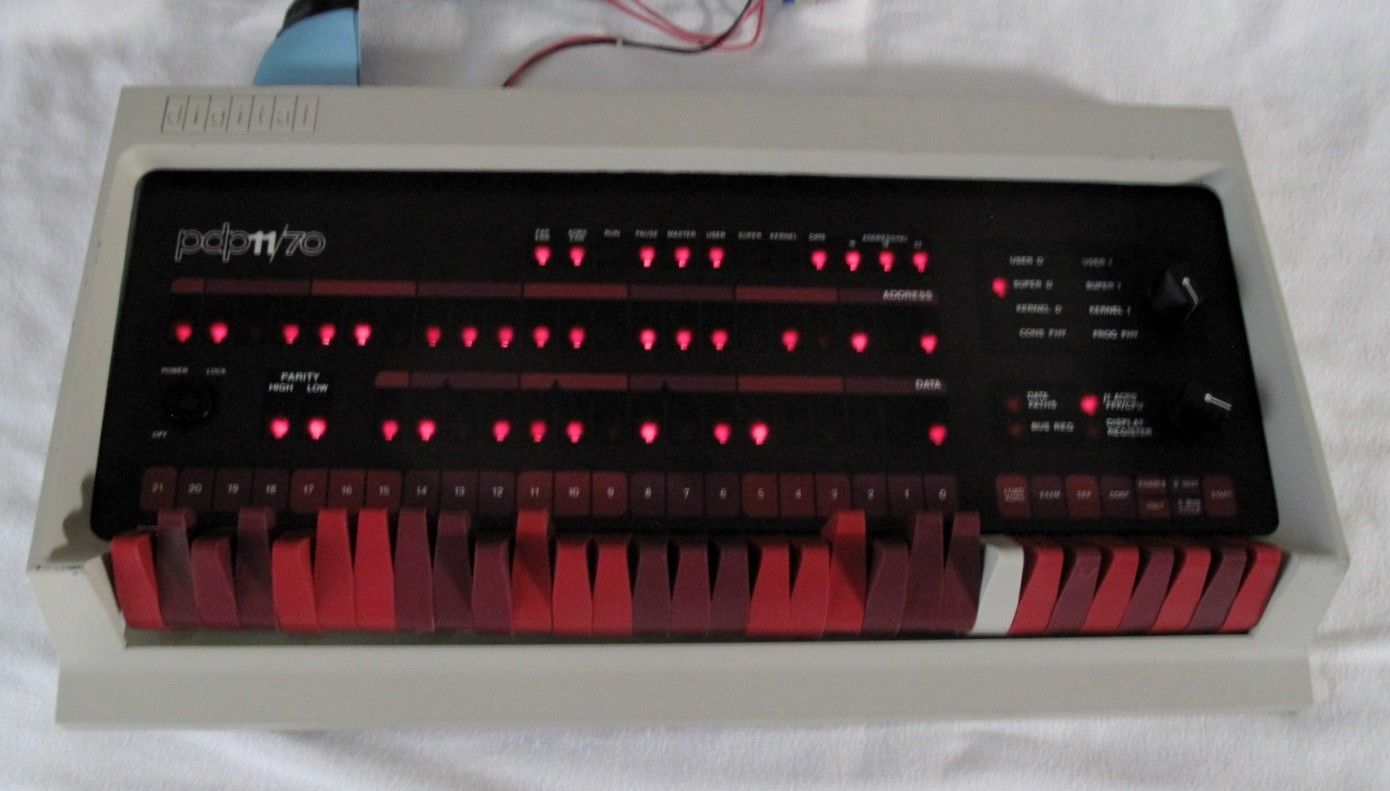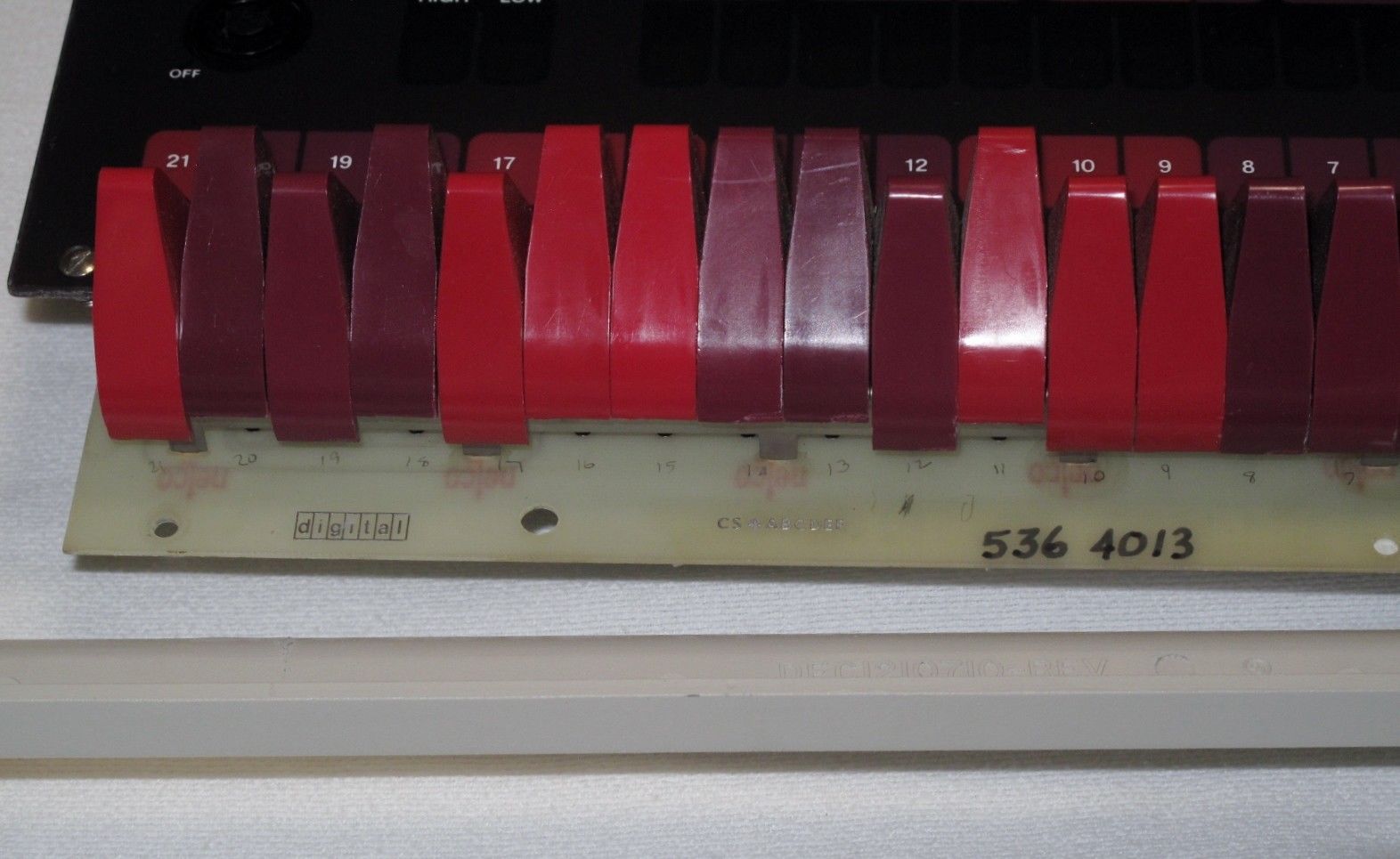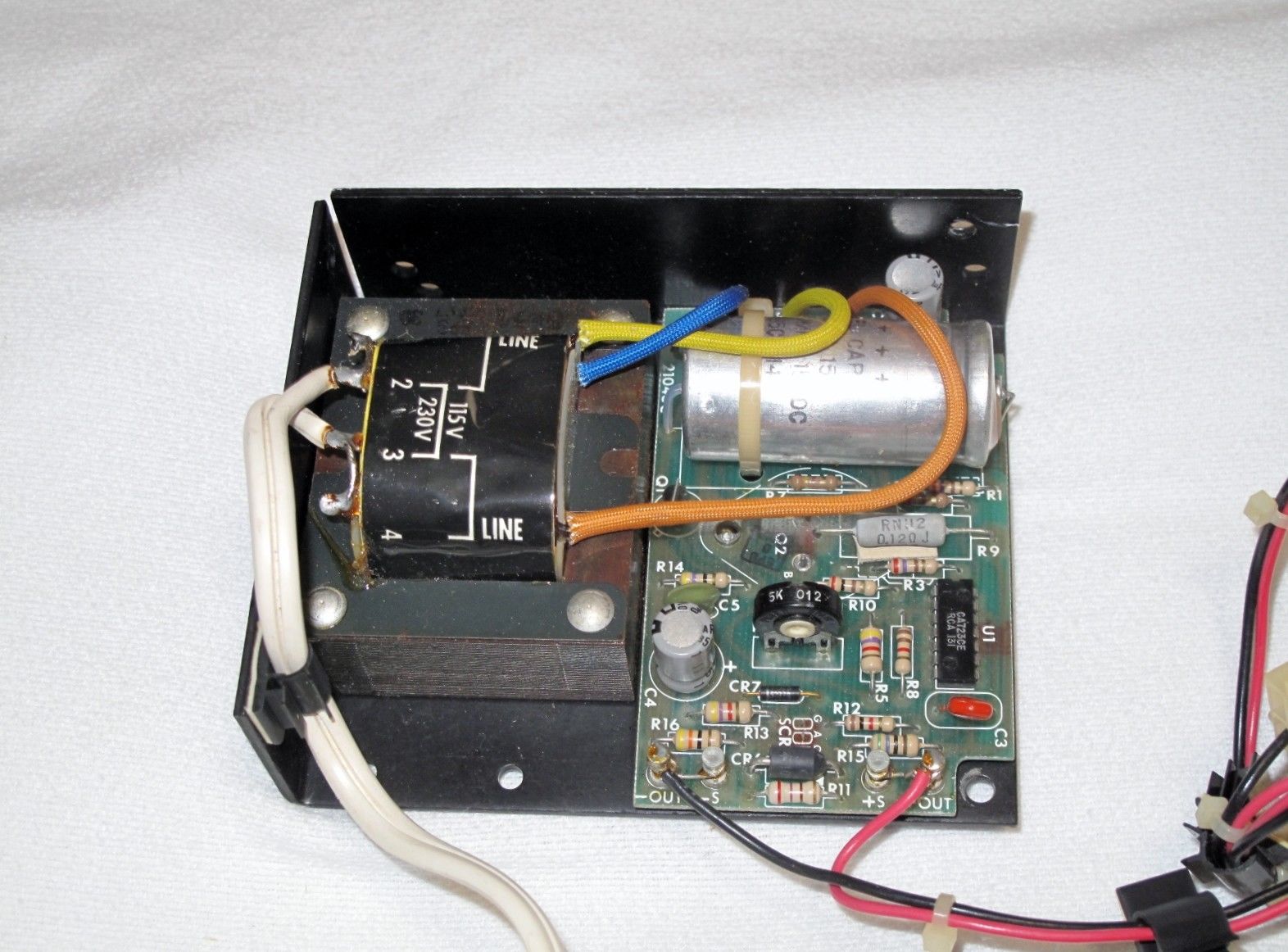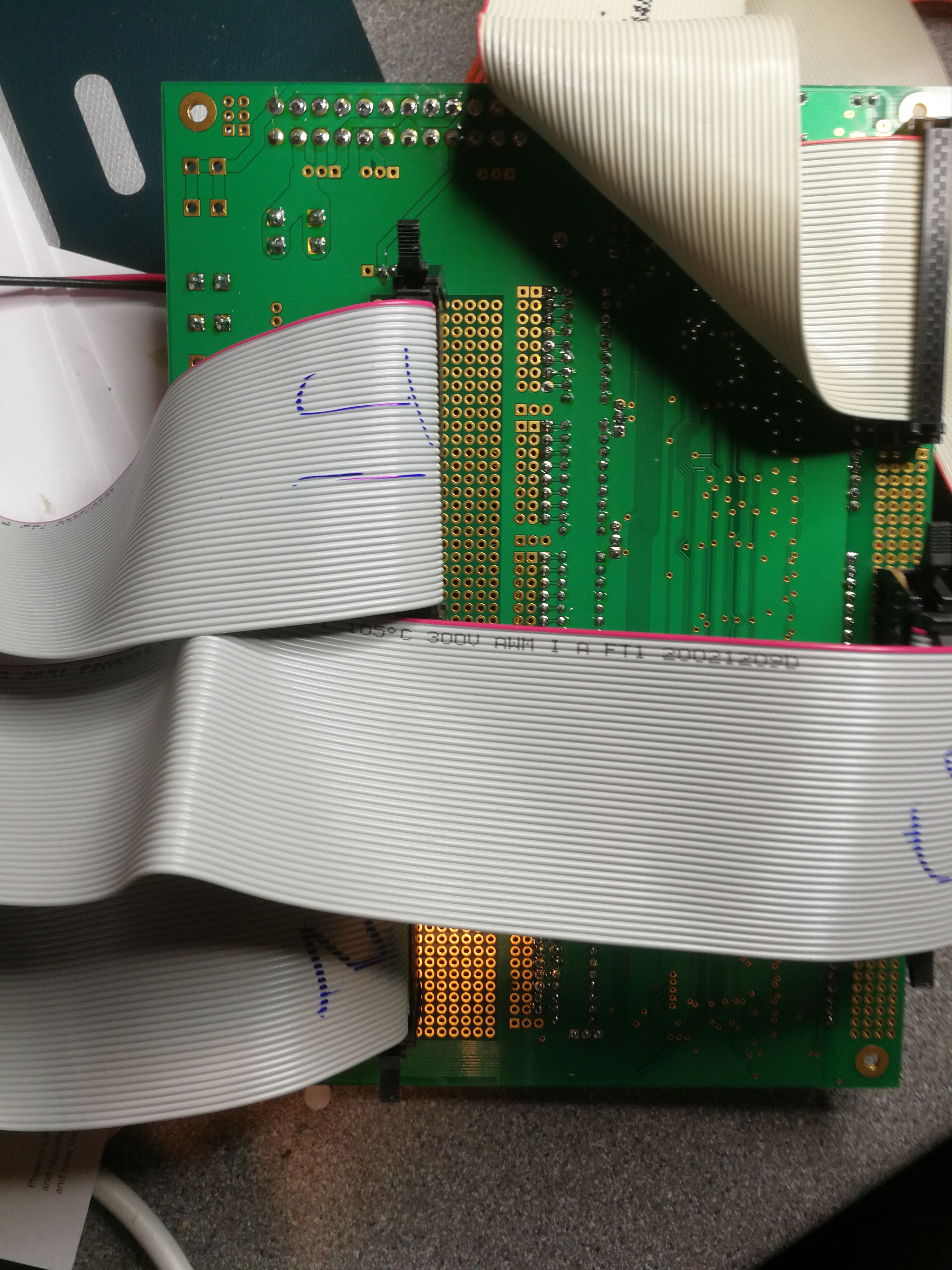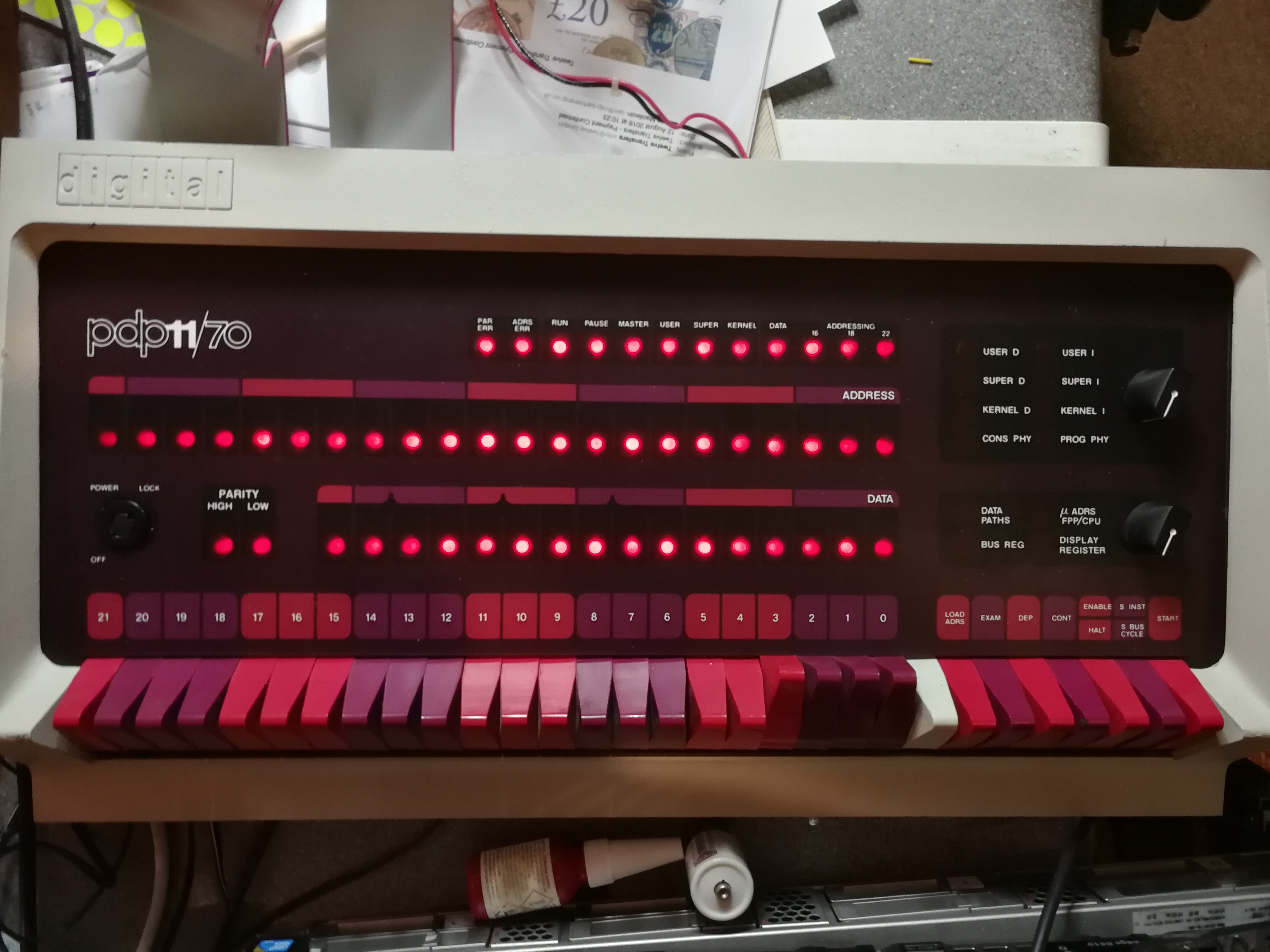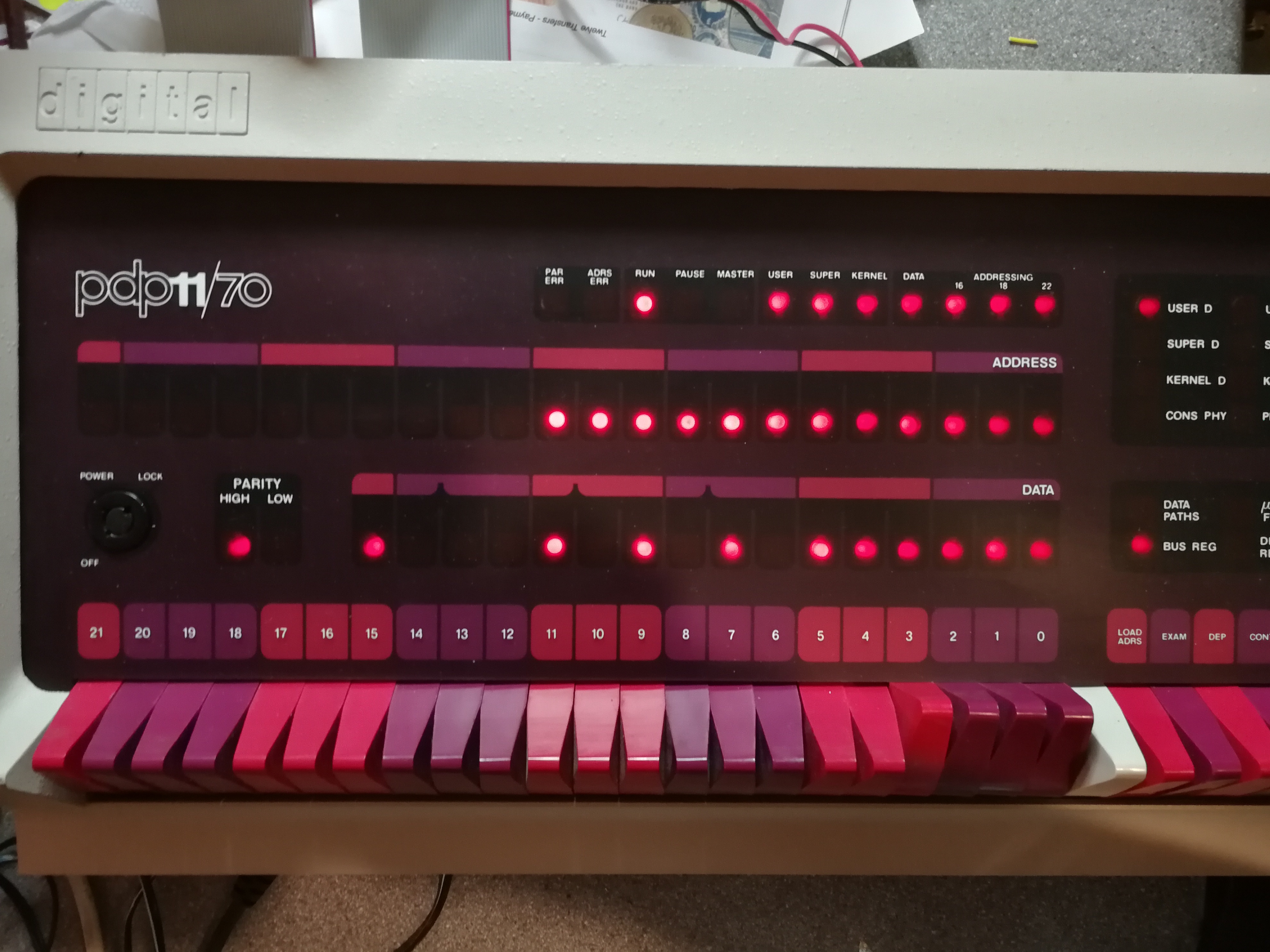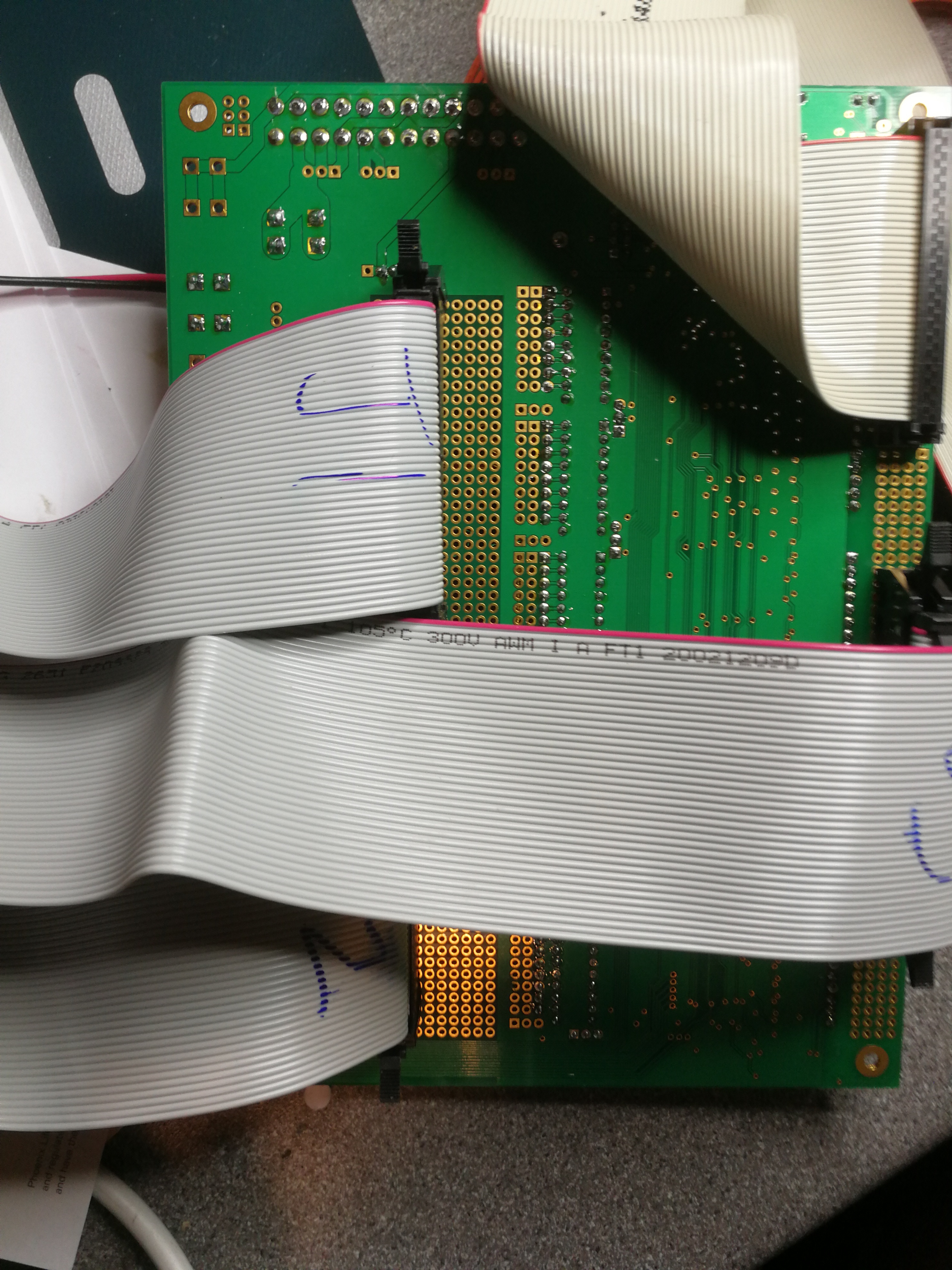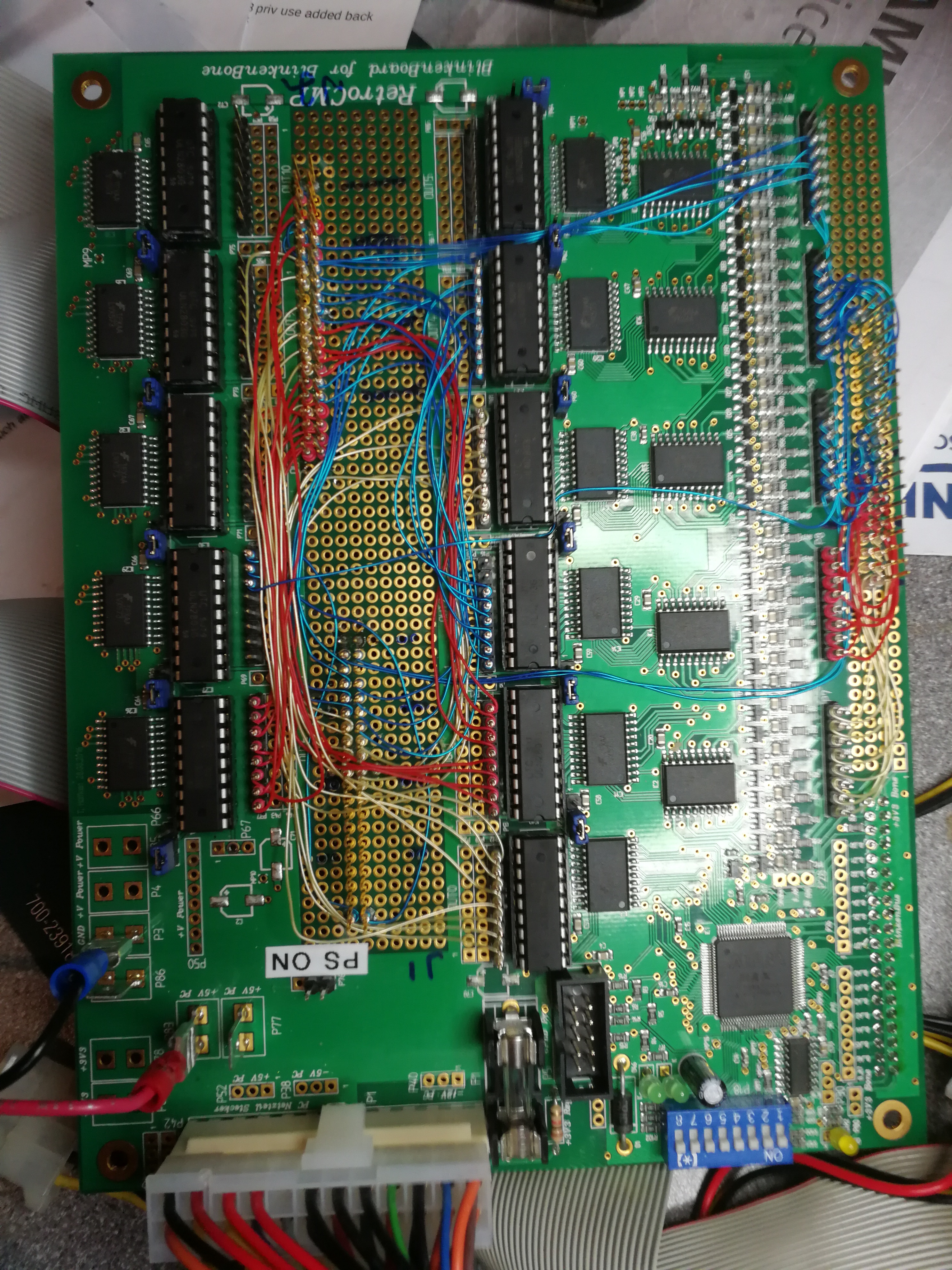 BA11SF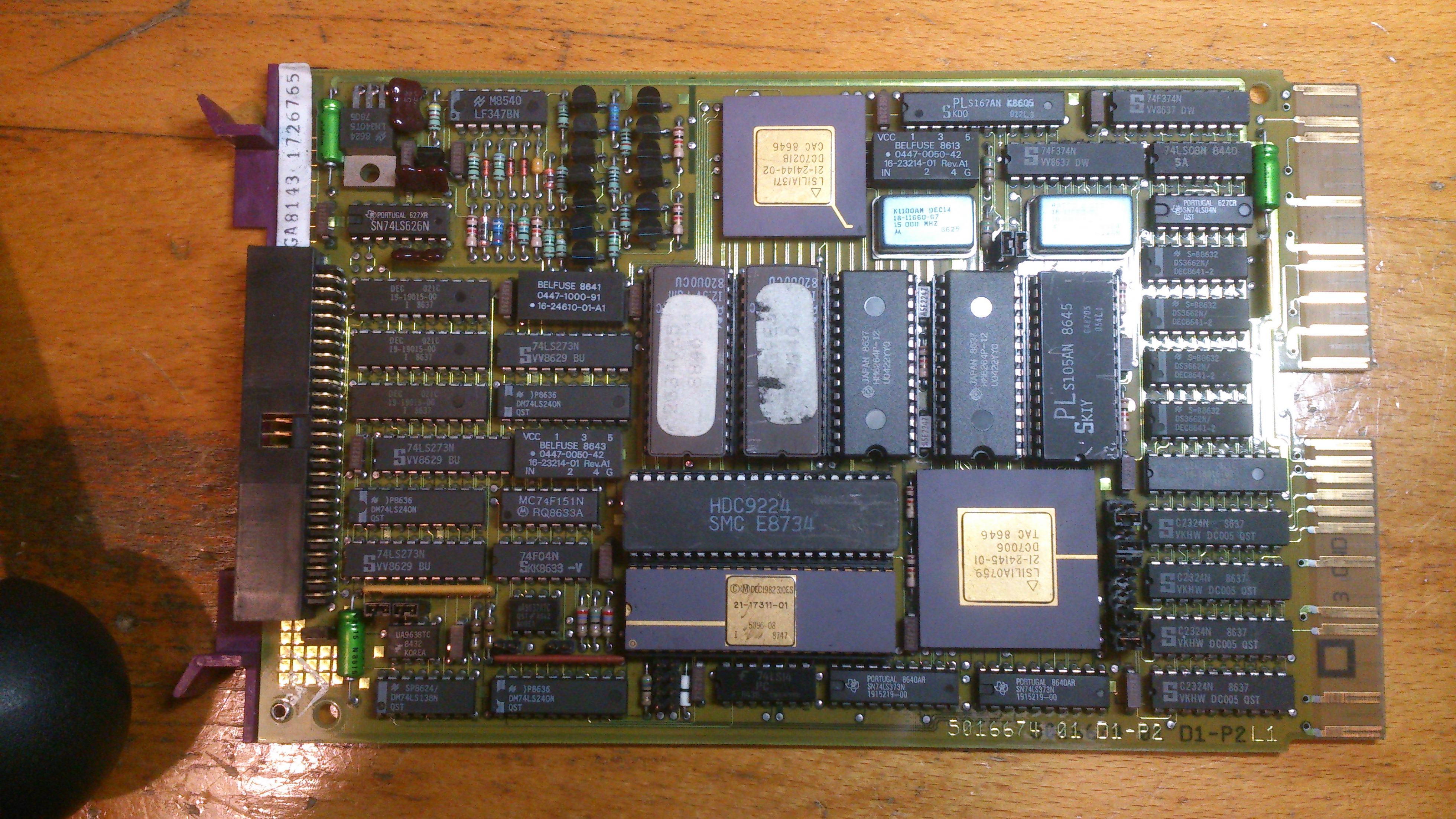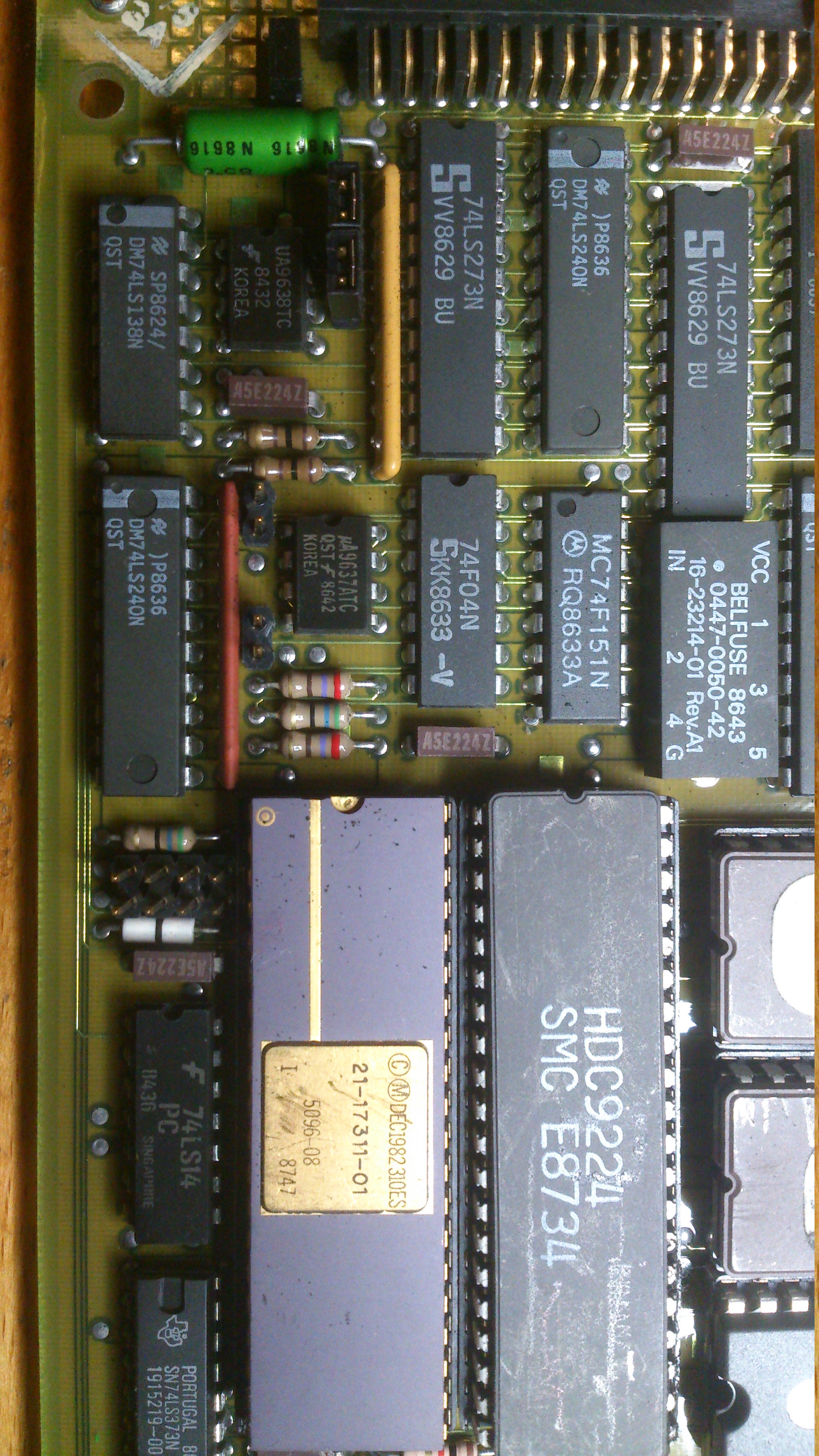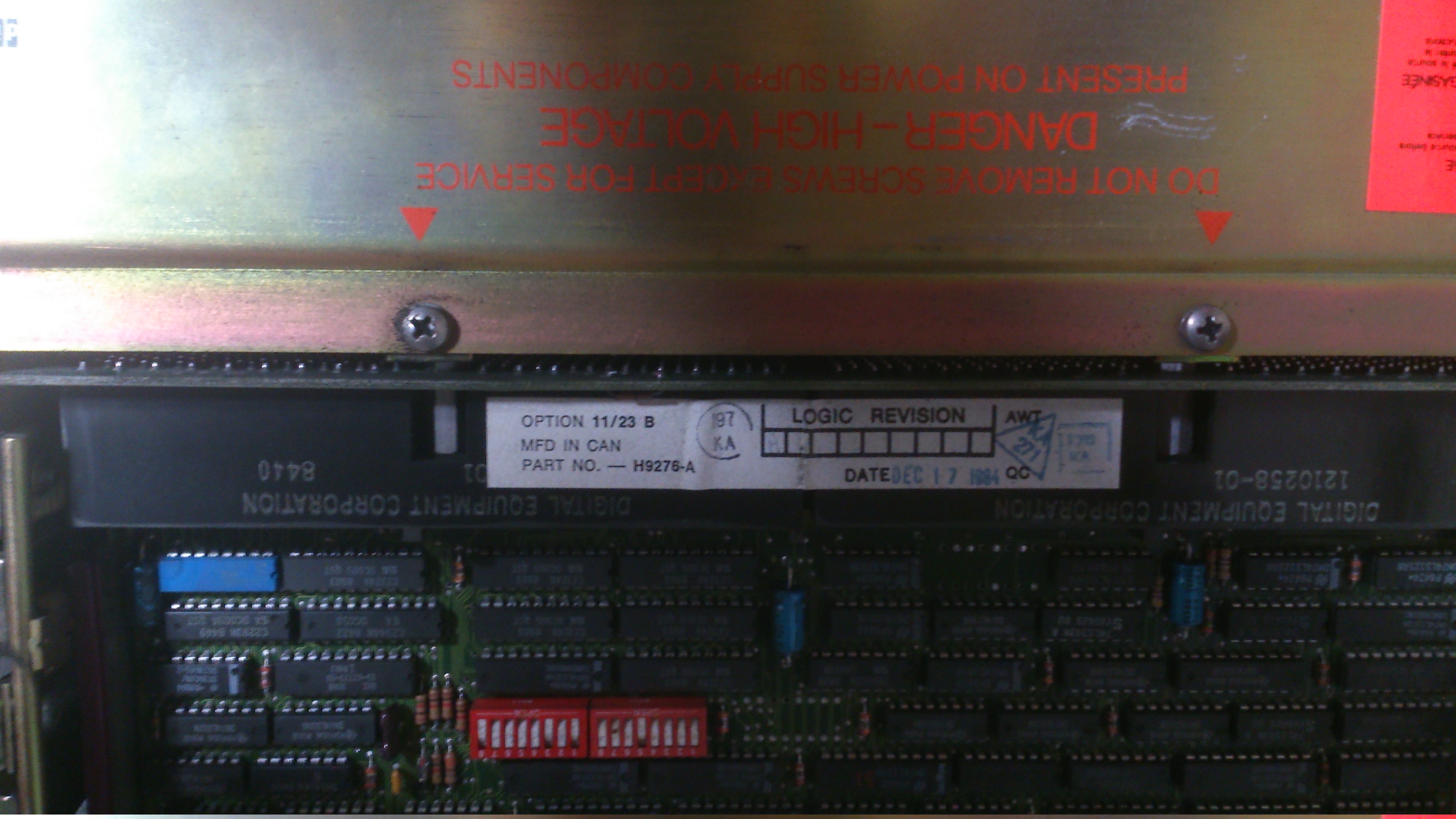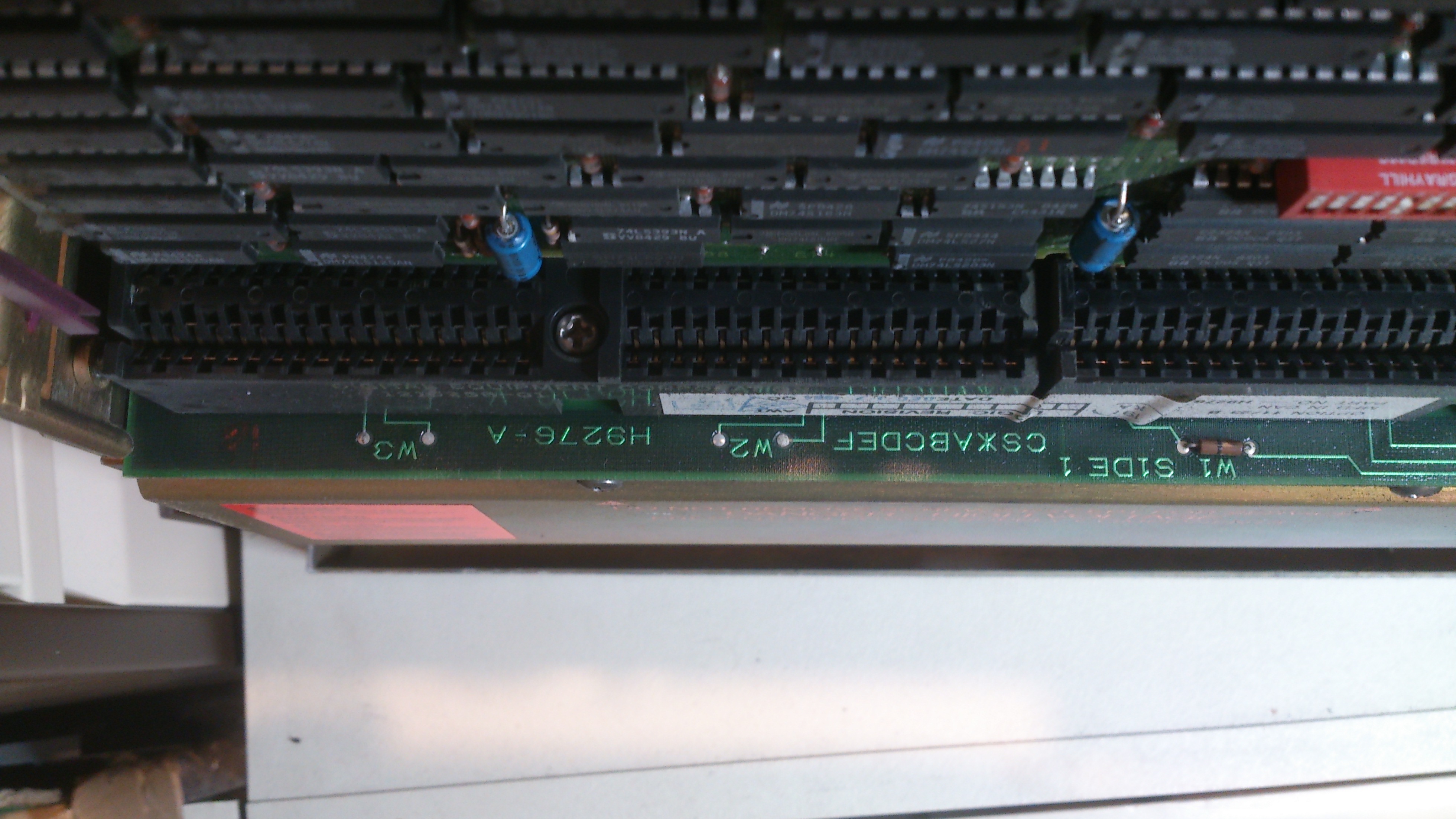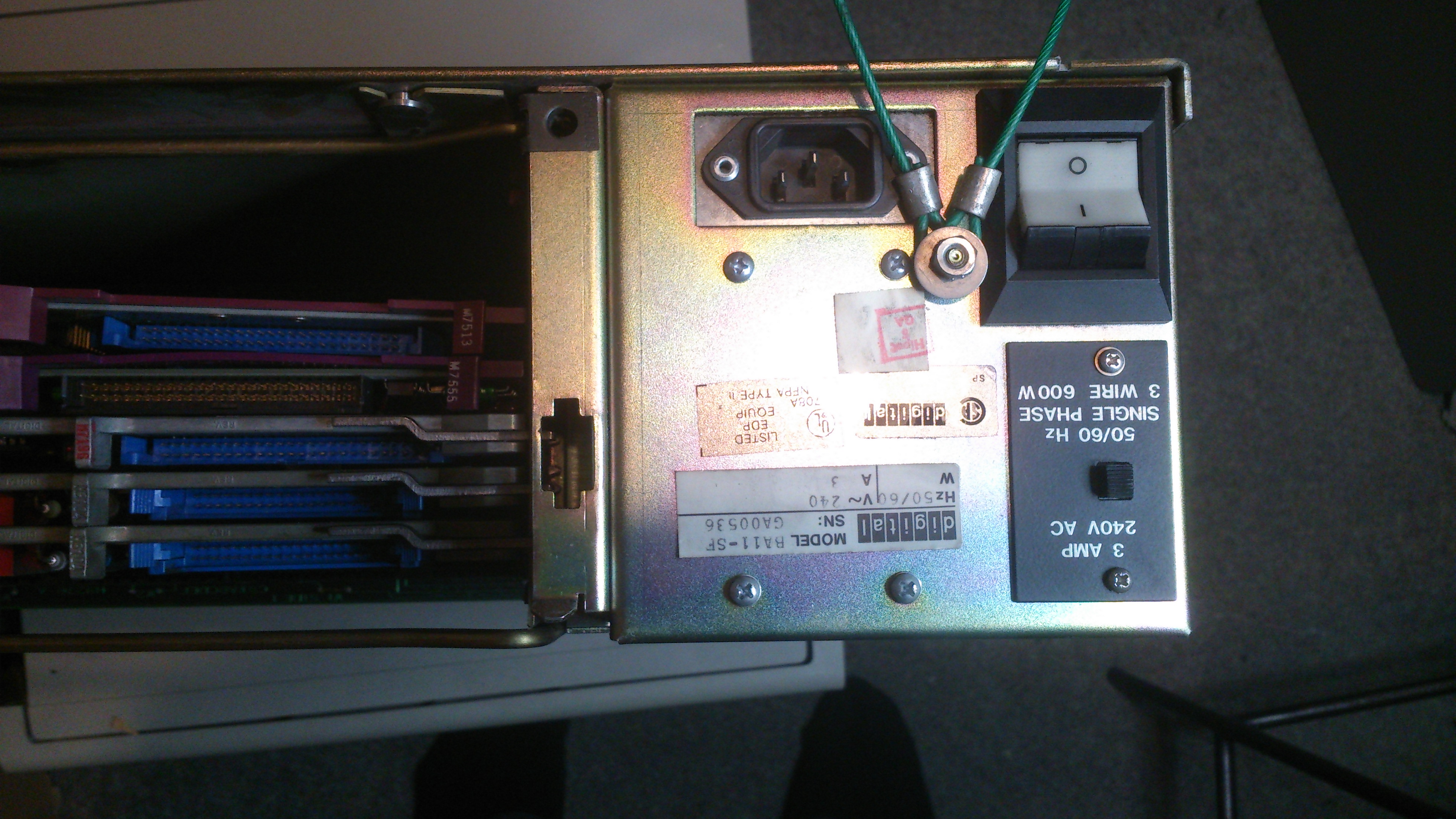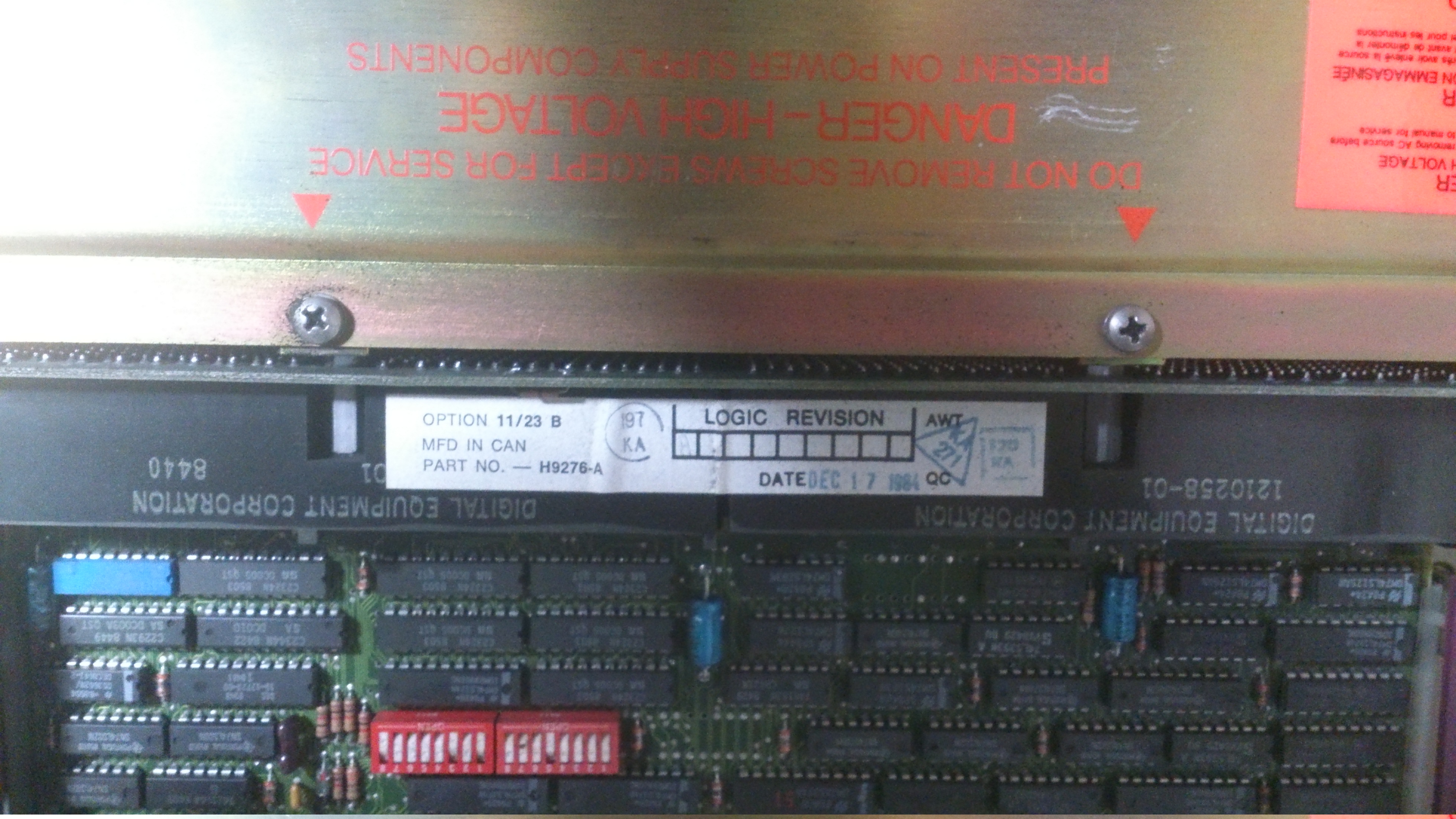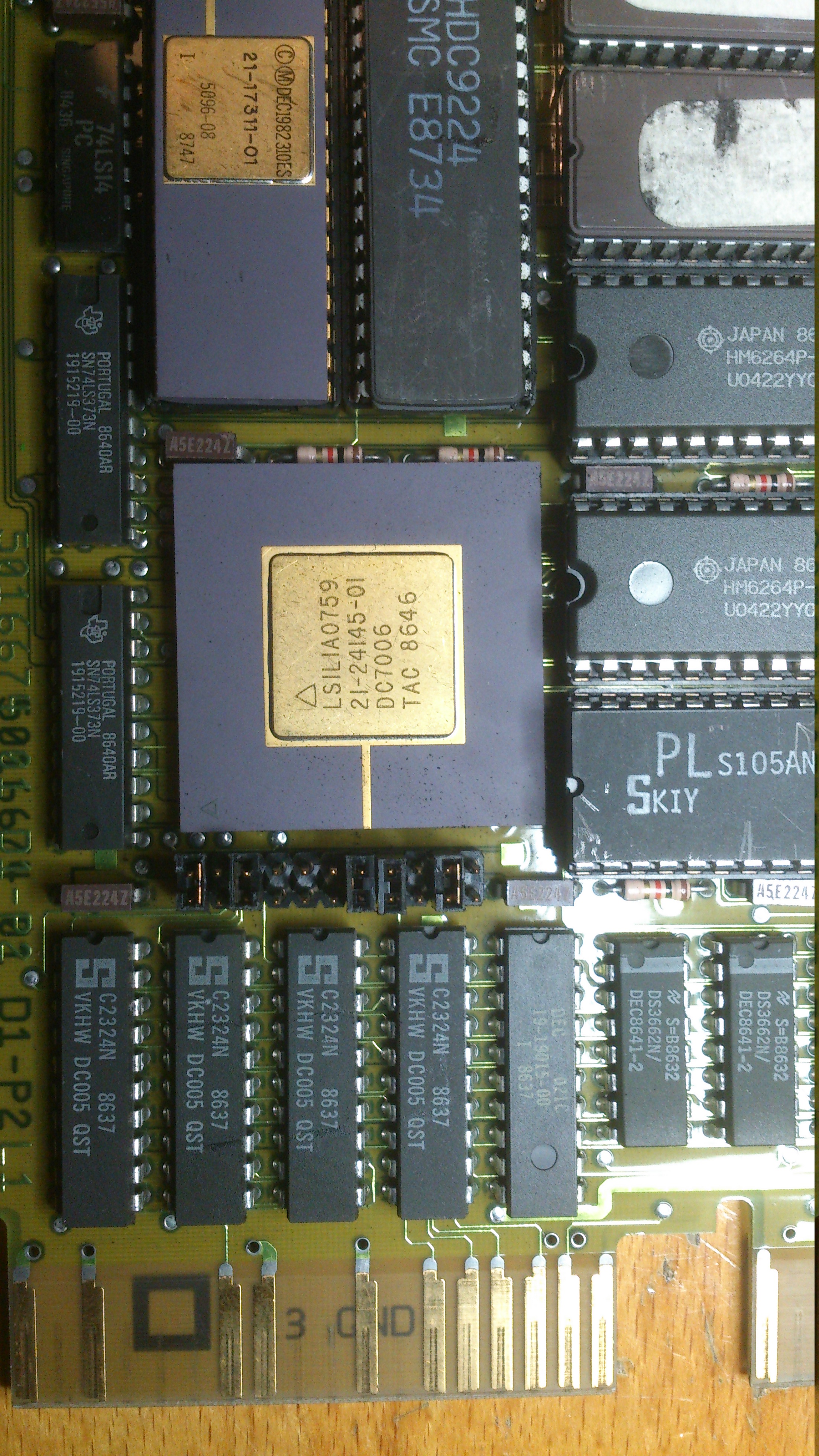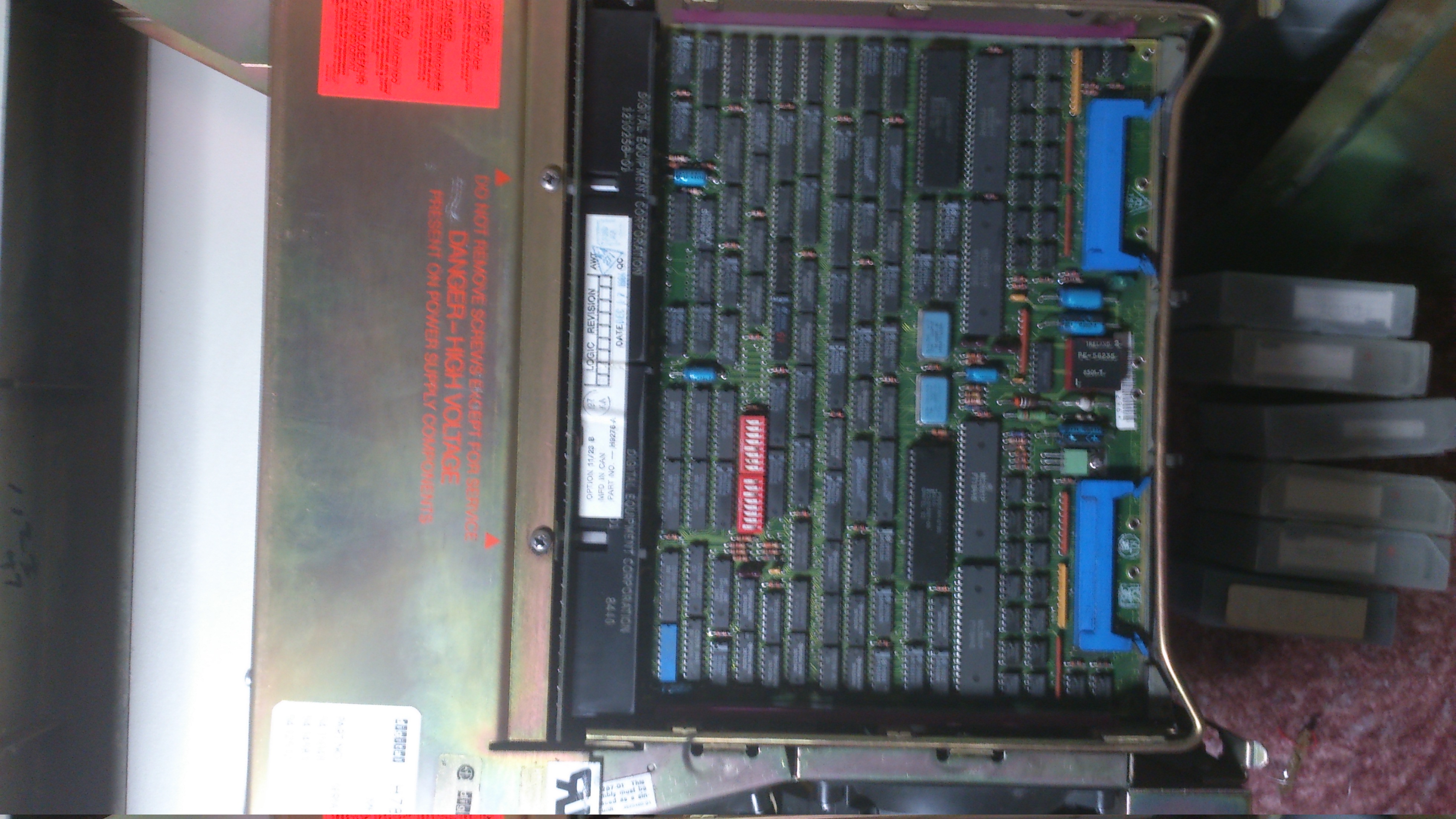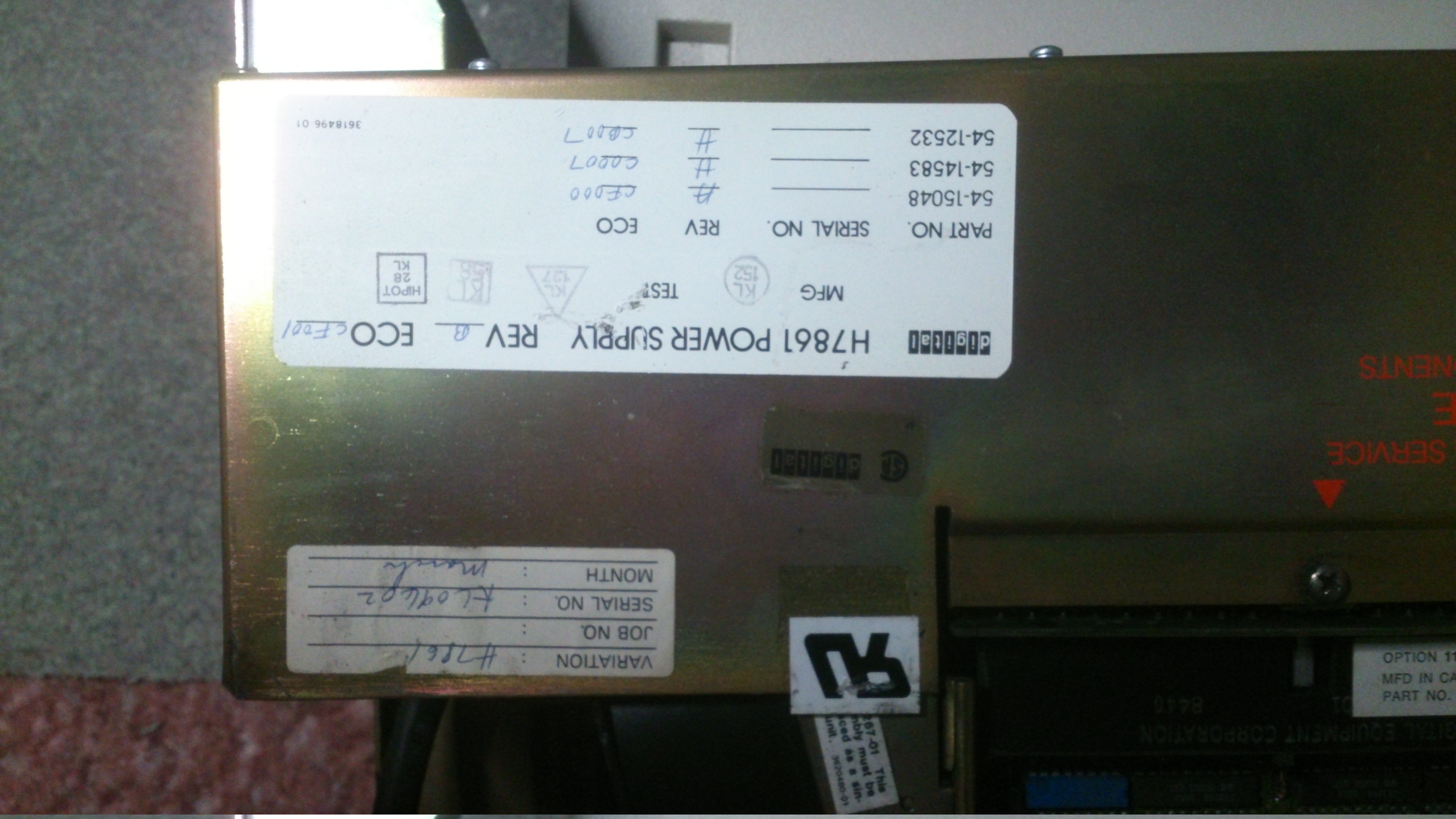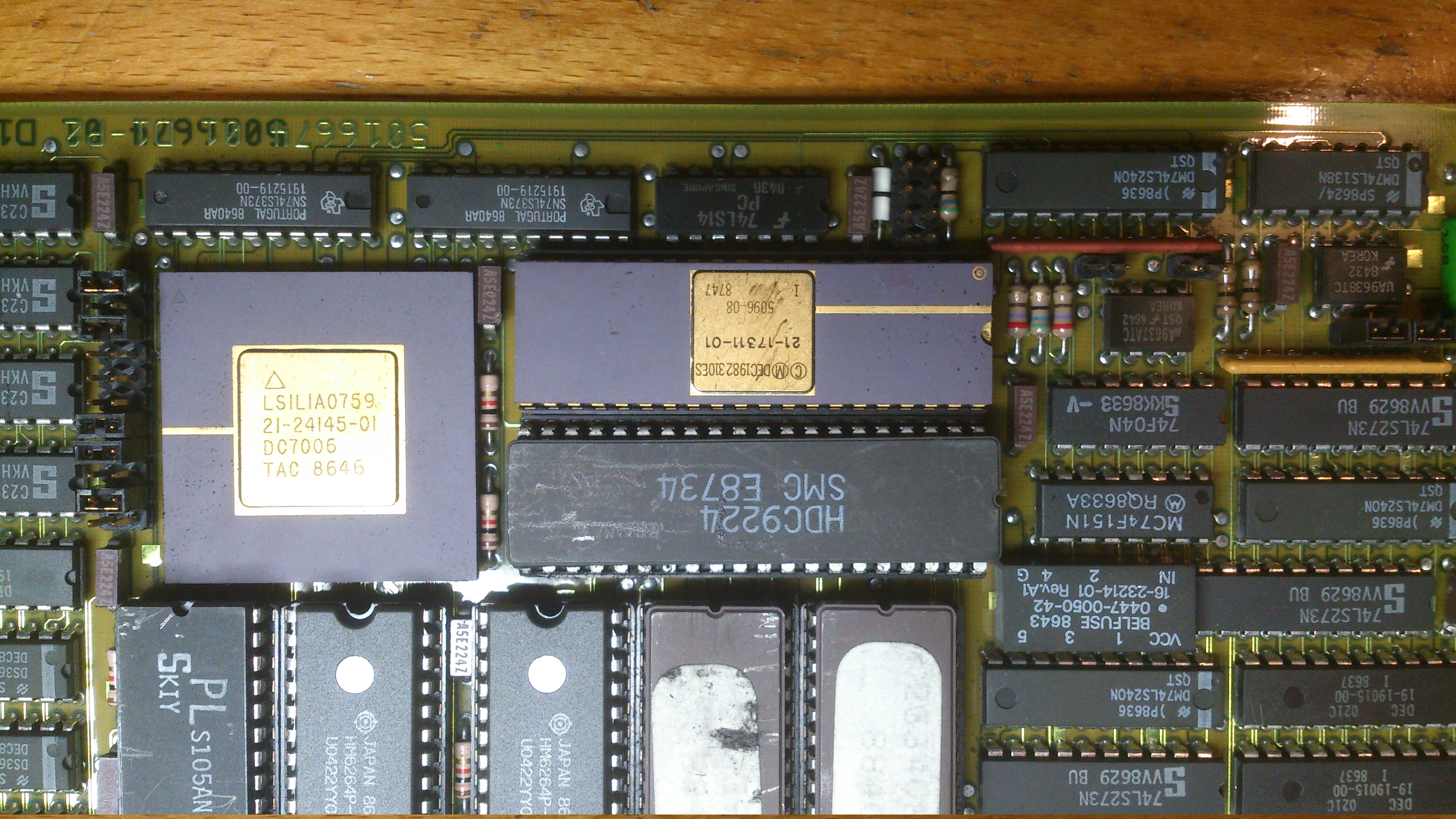 Board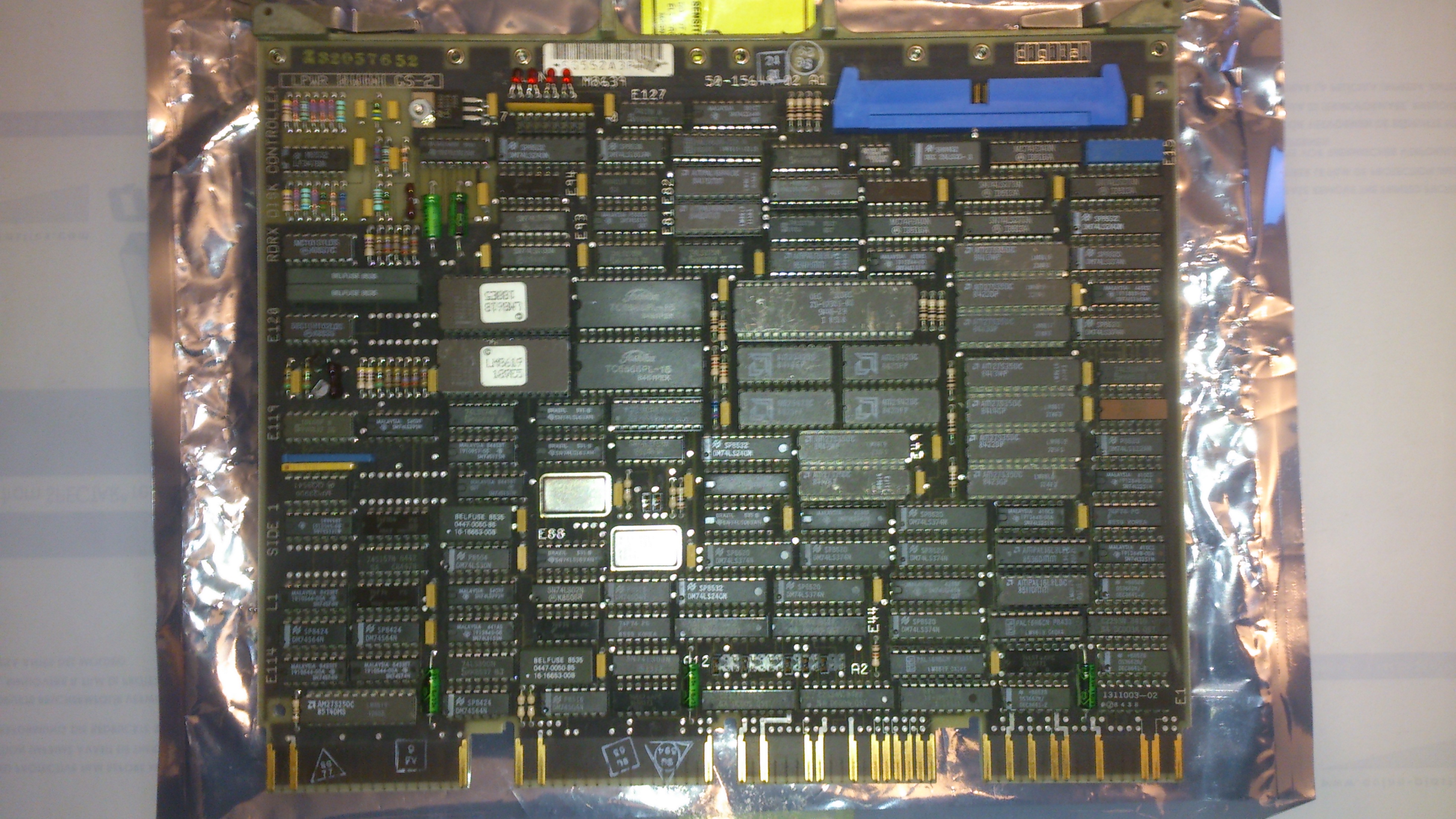 Backplane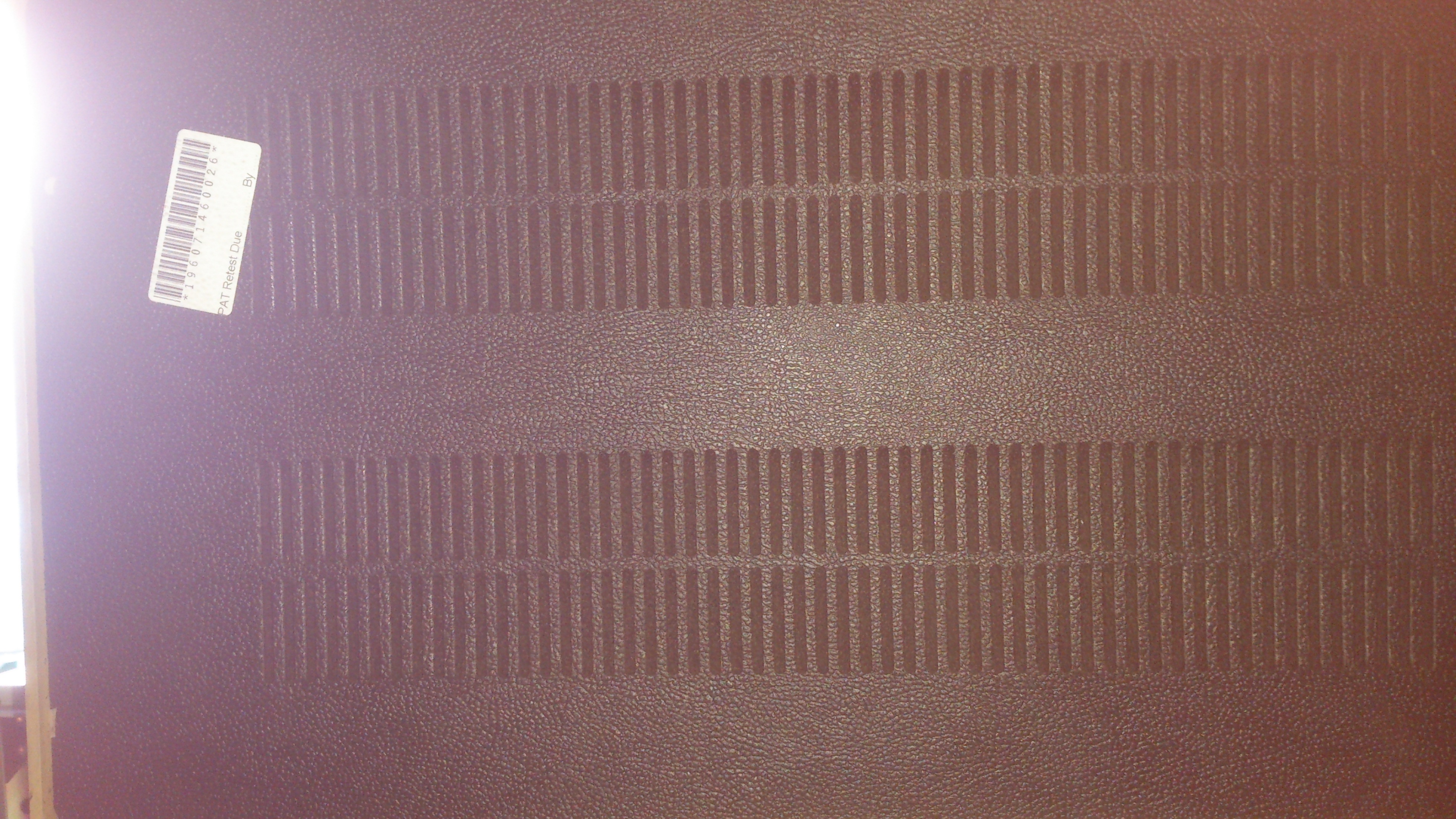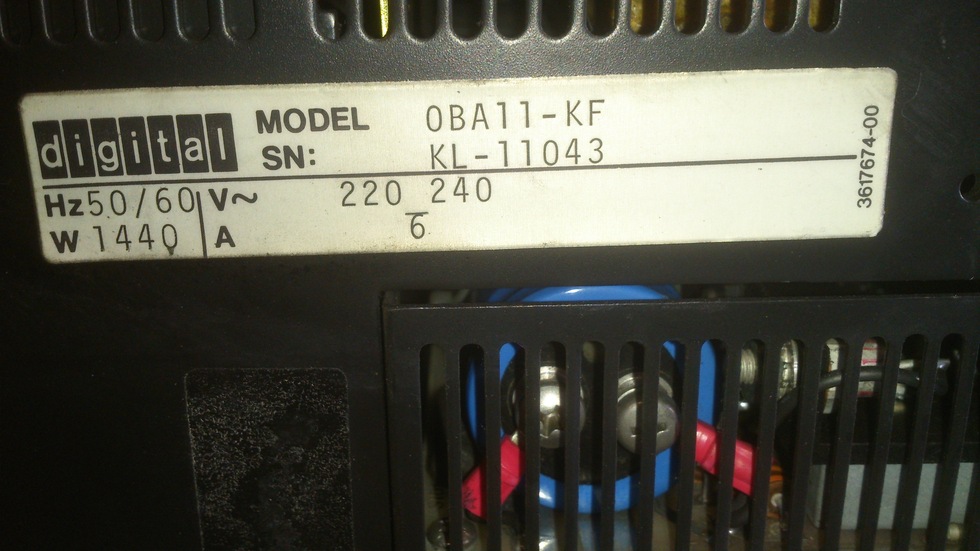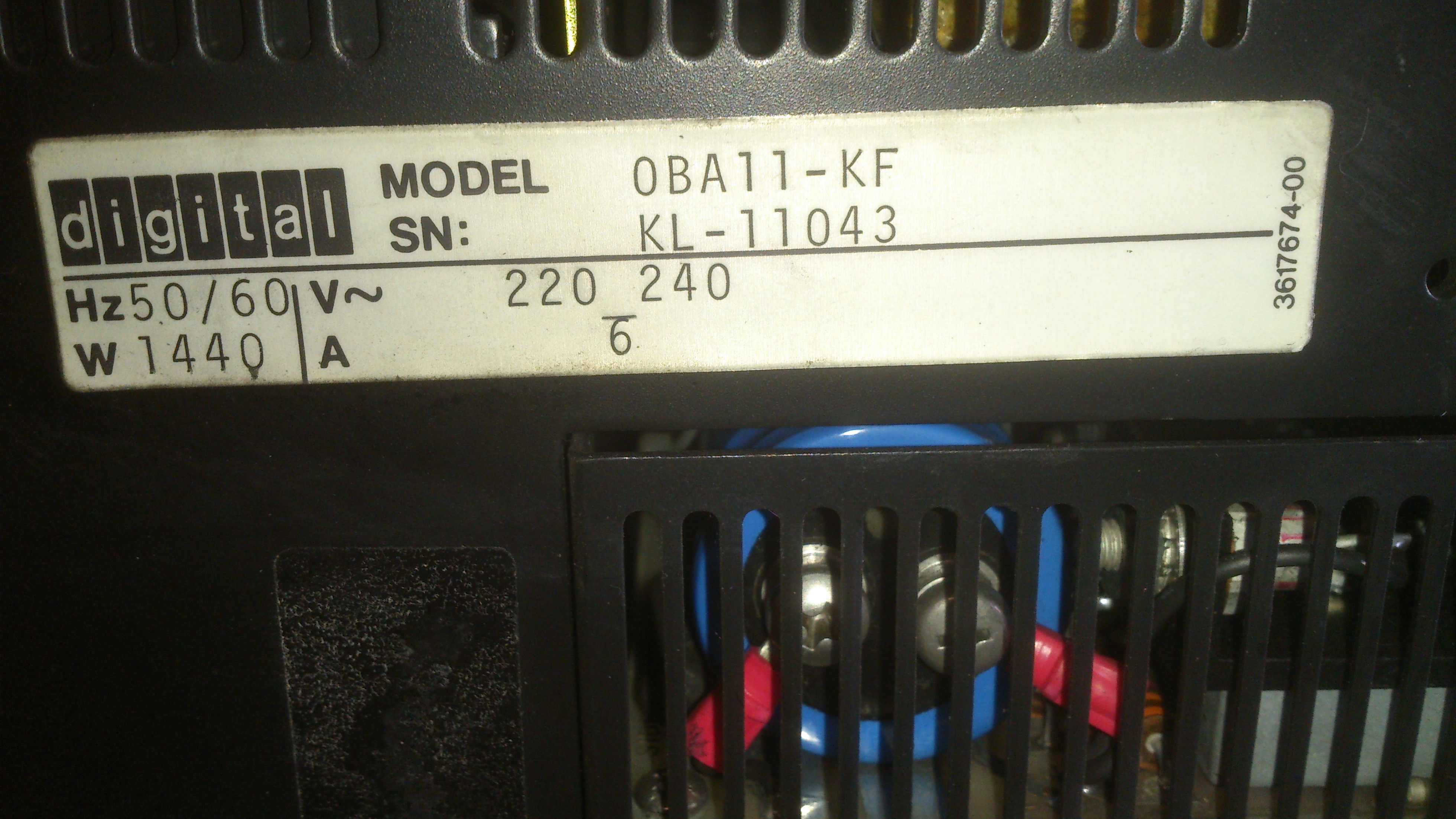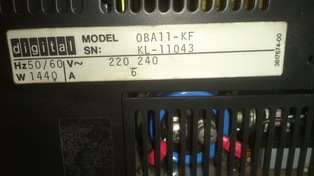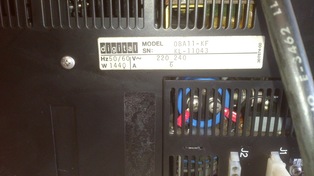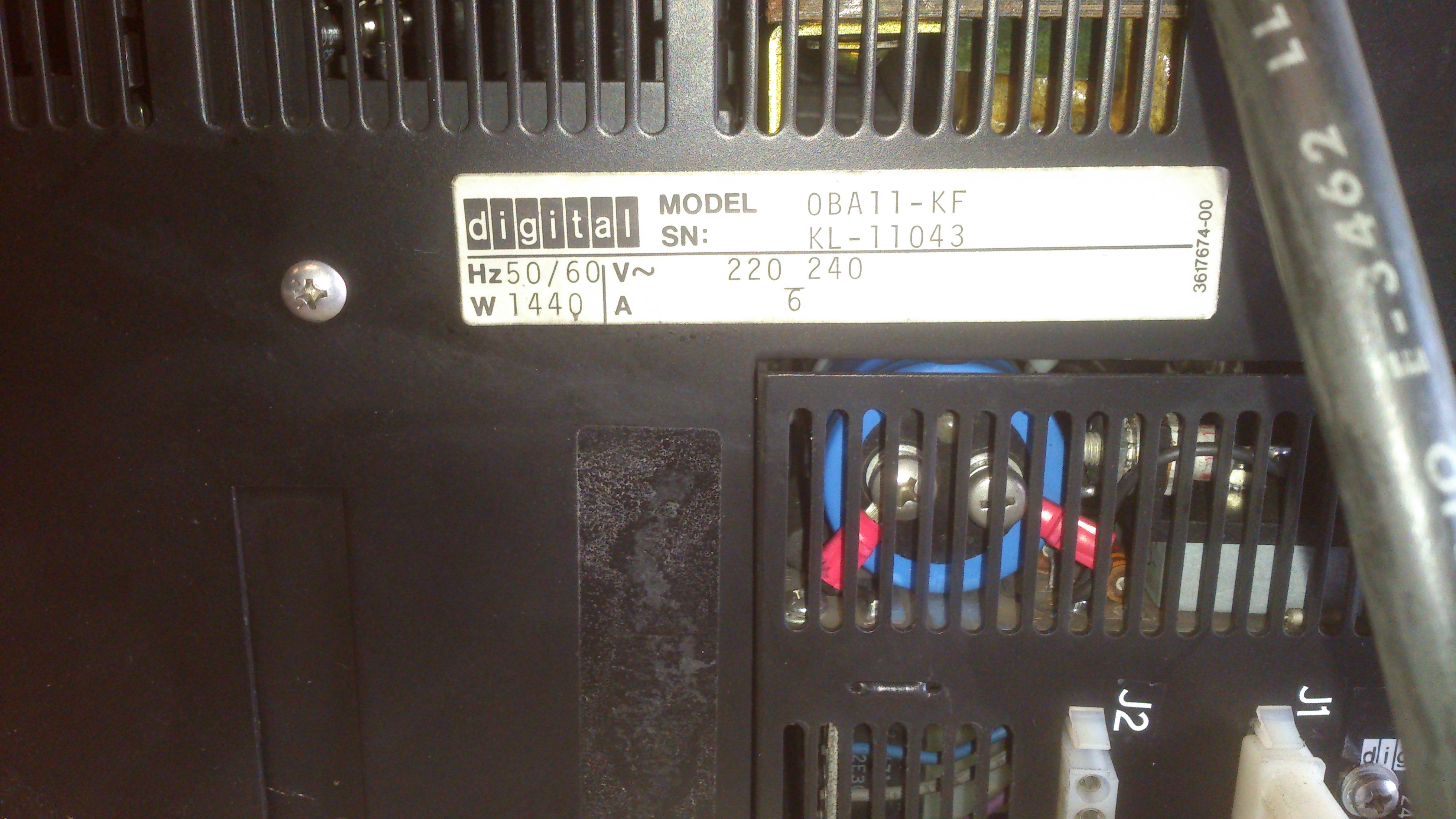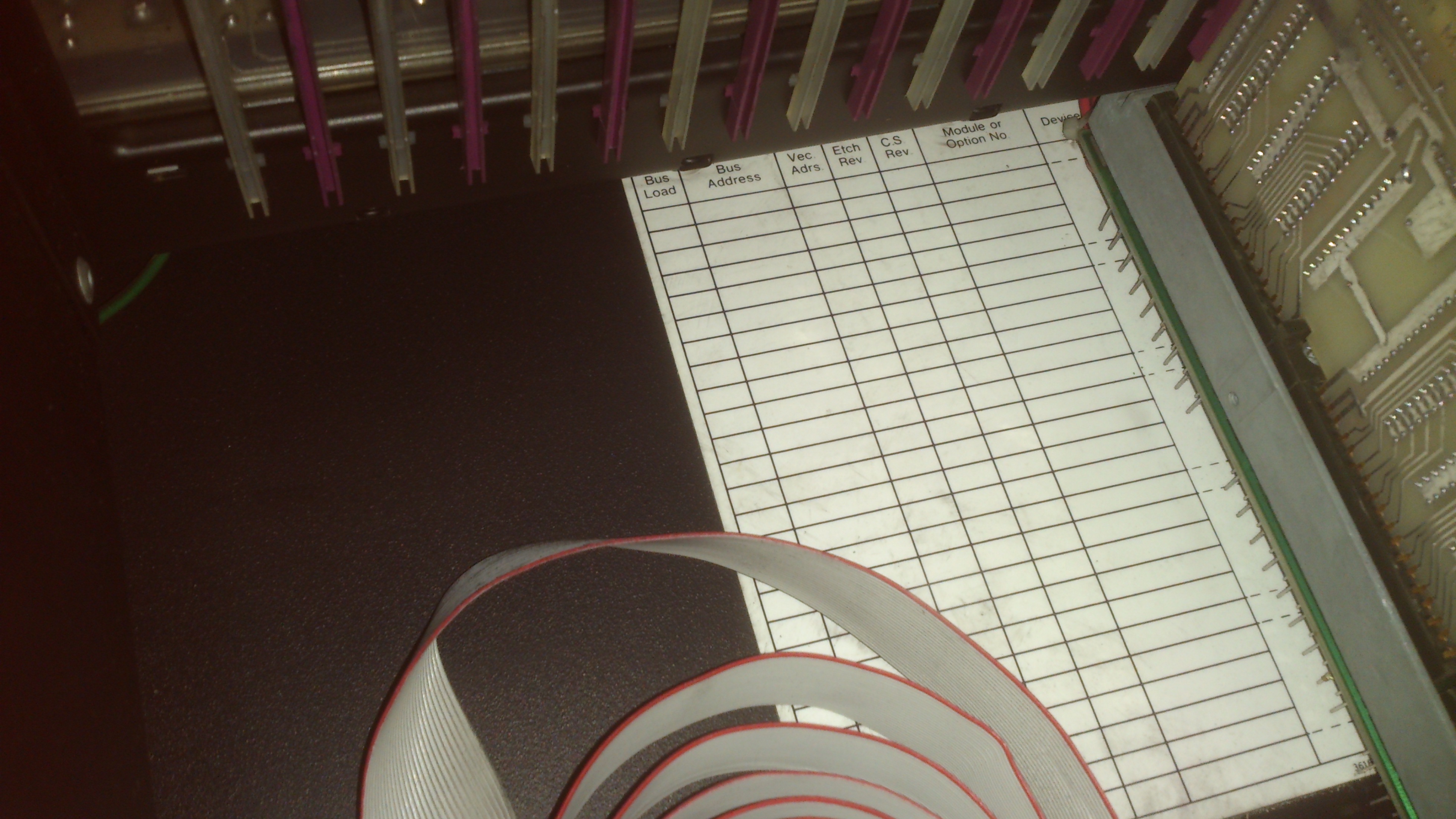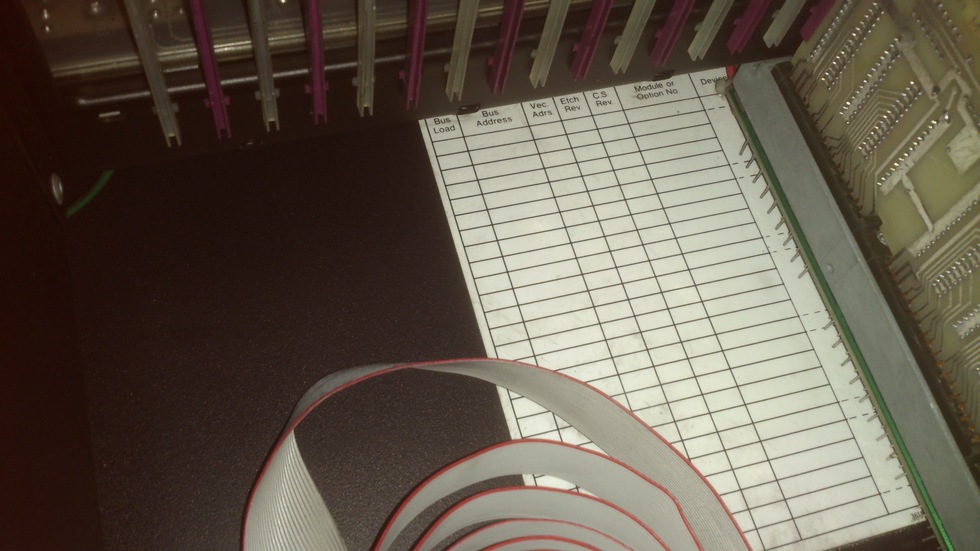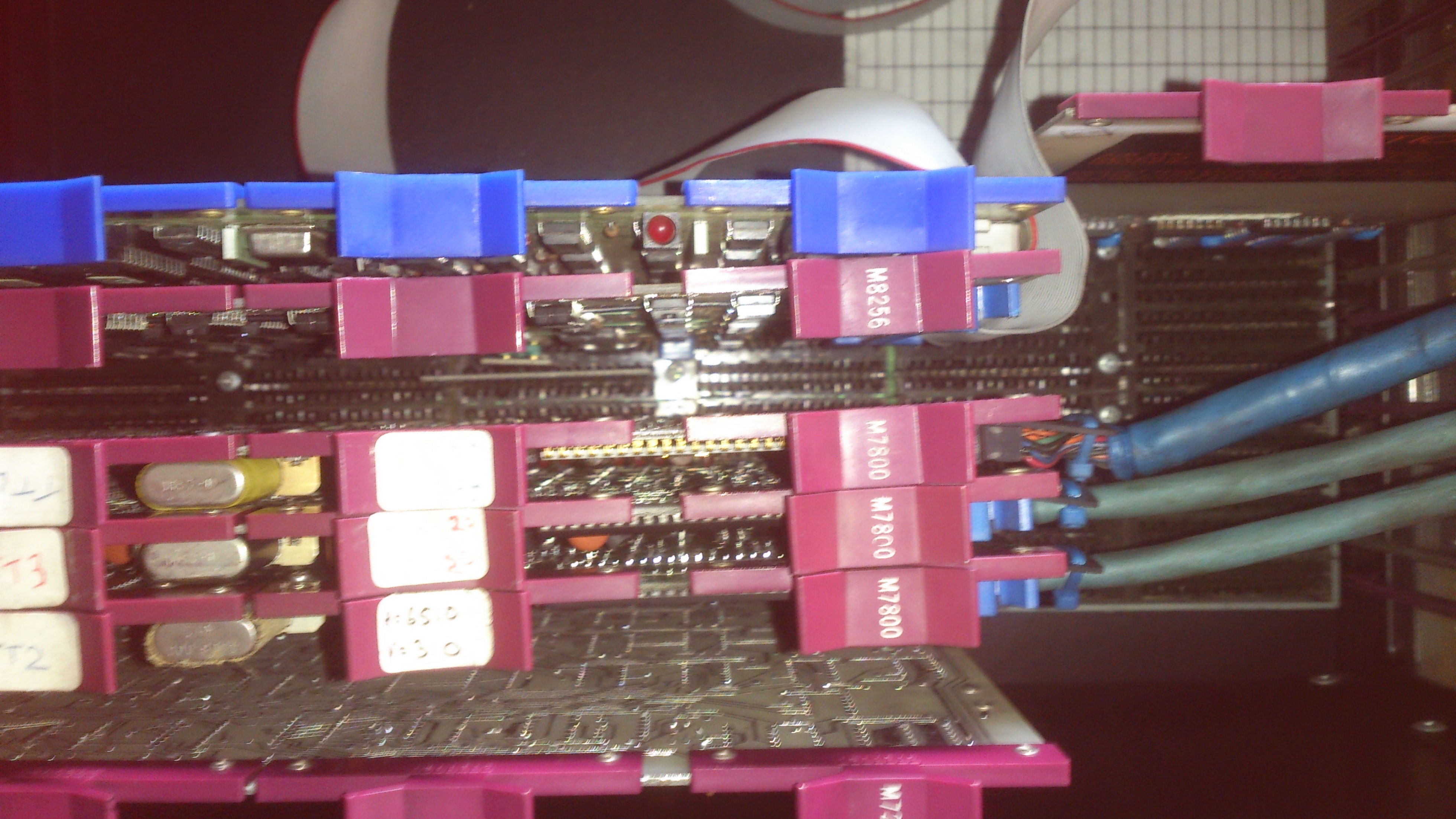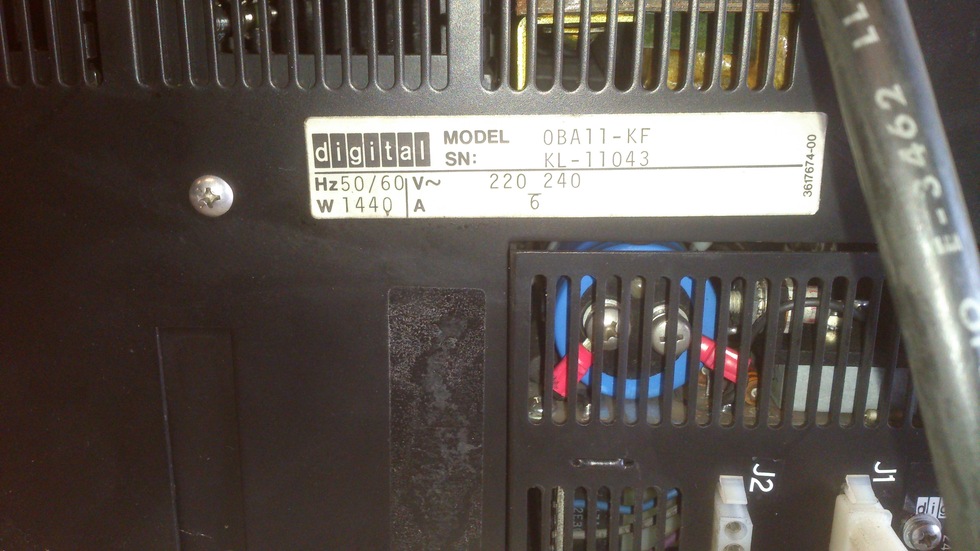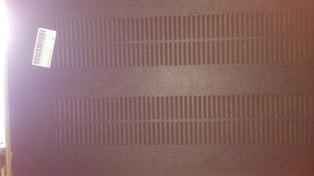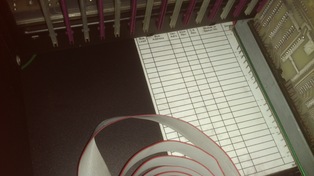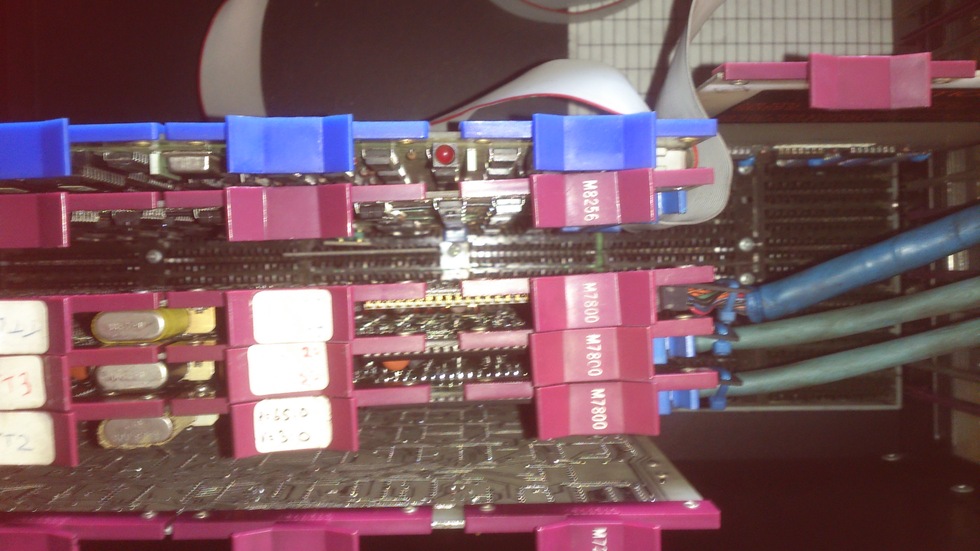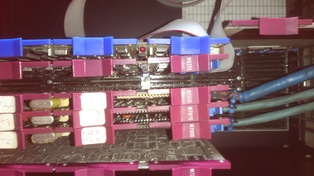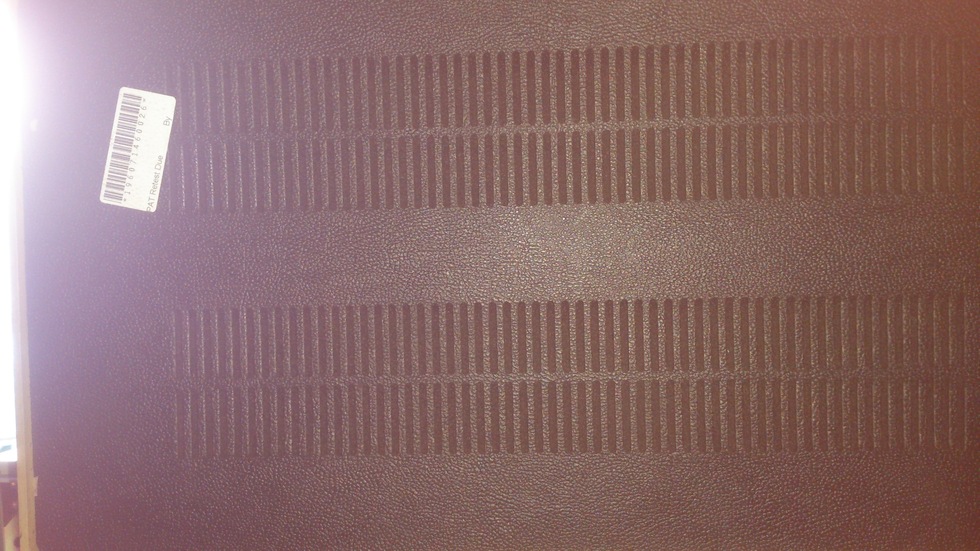 Another 11/84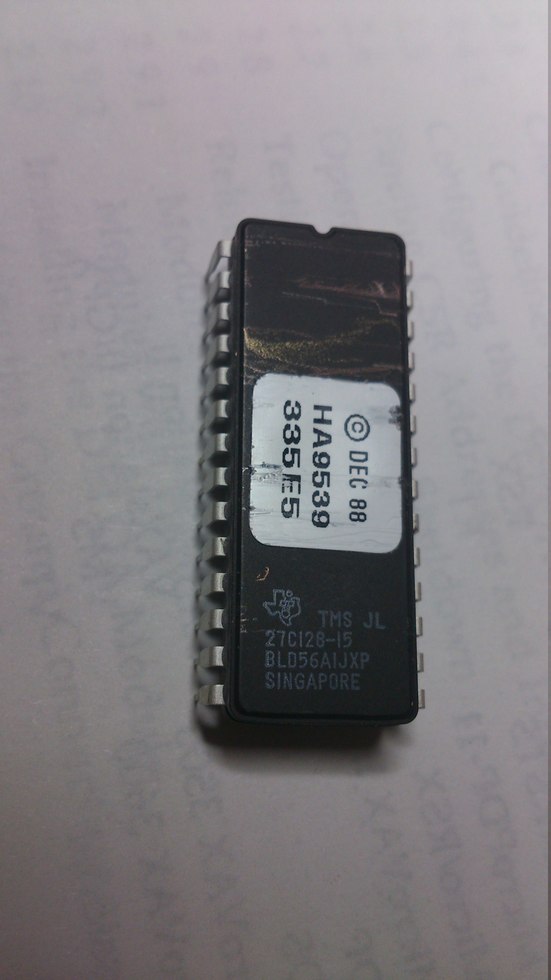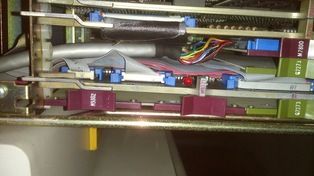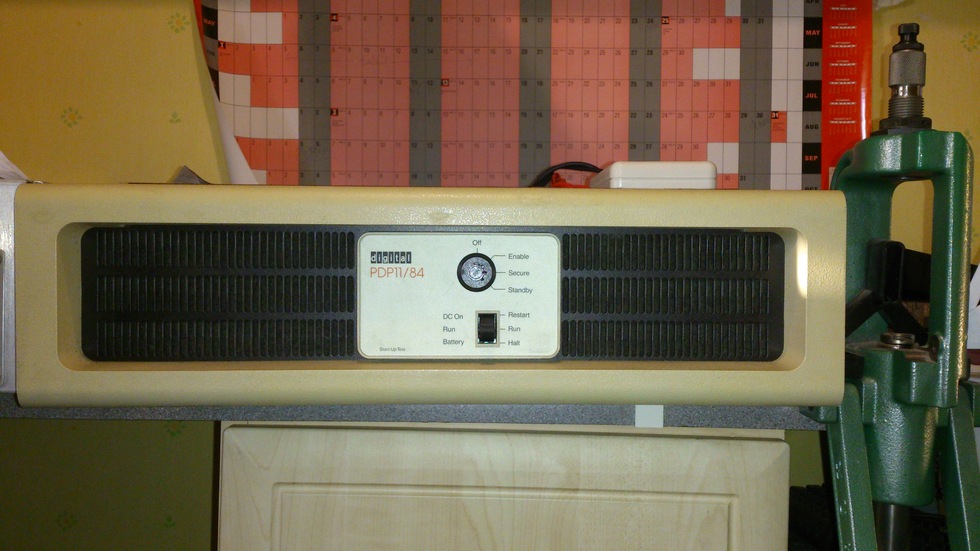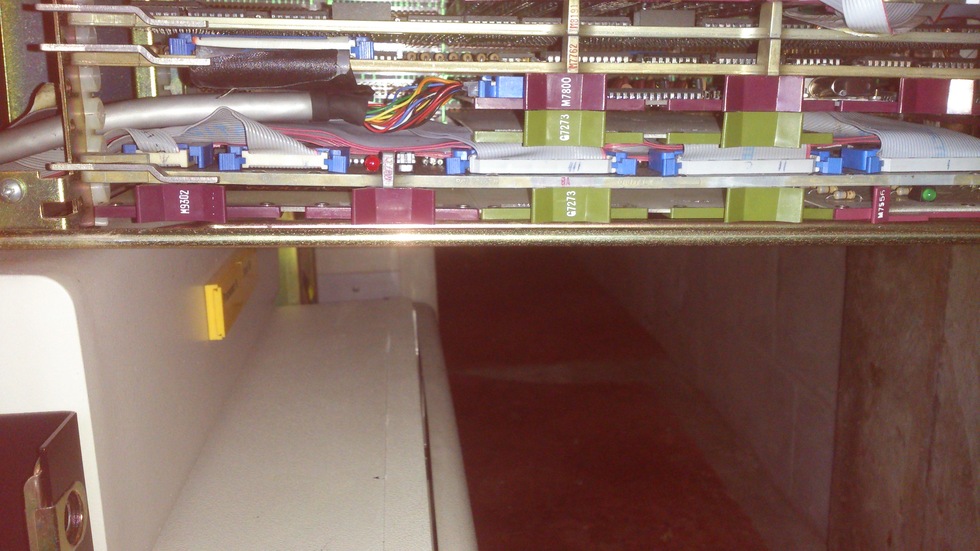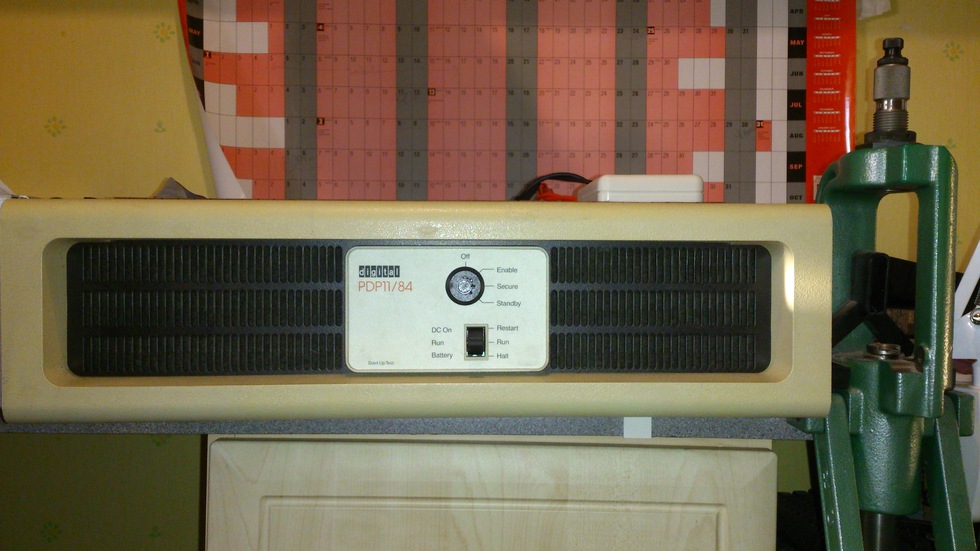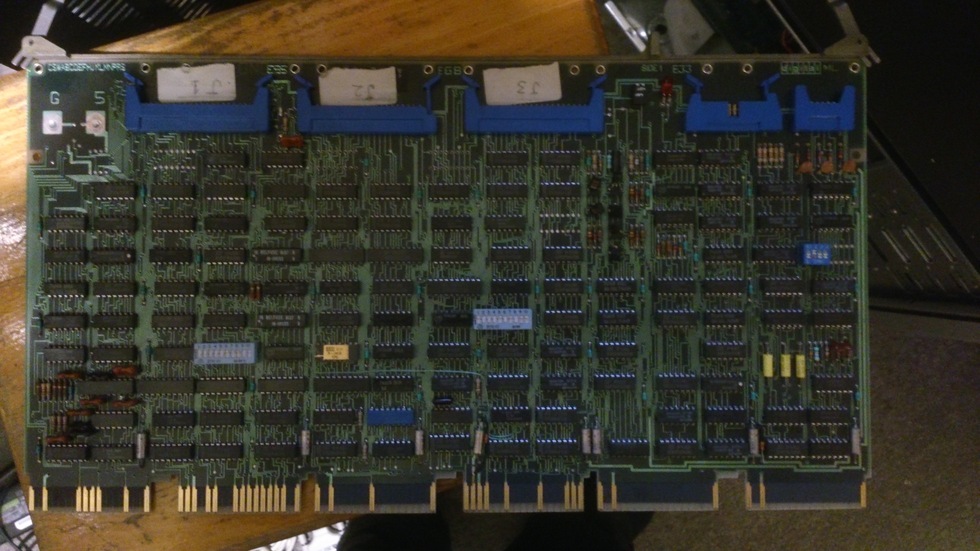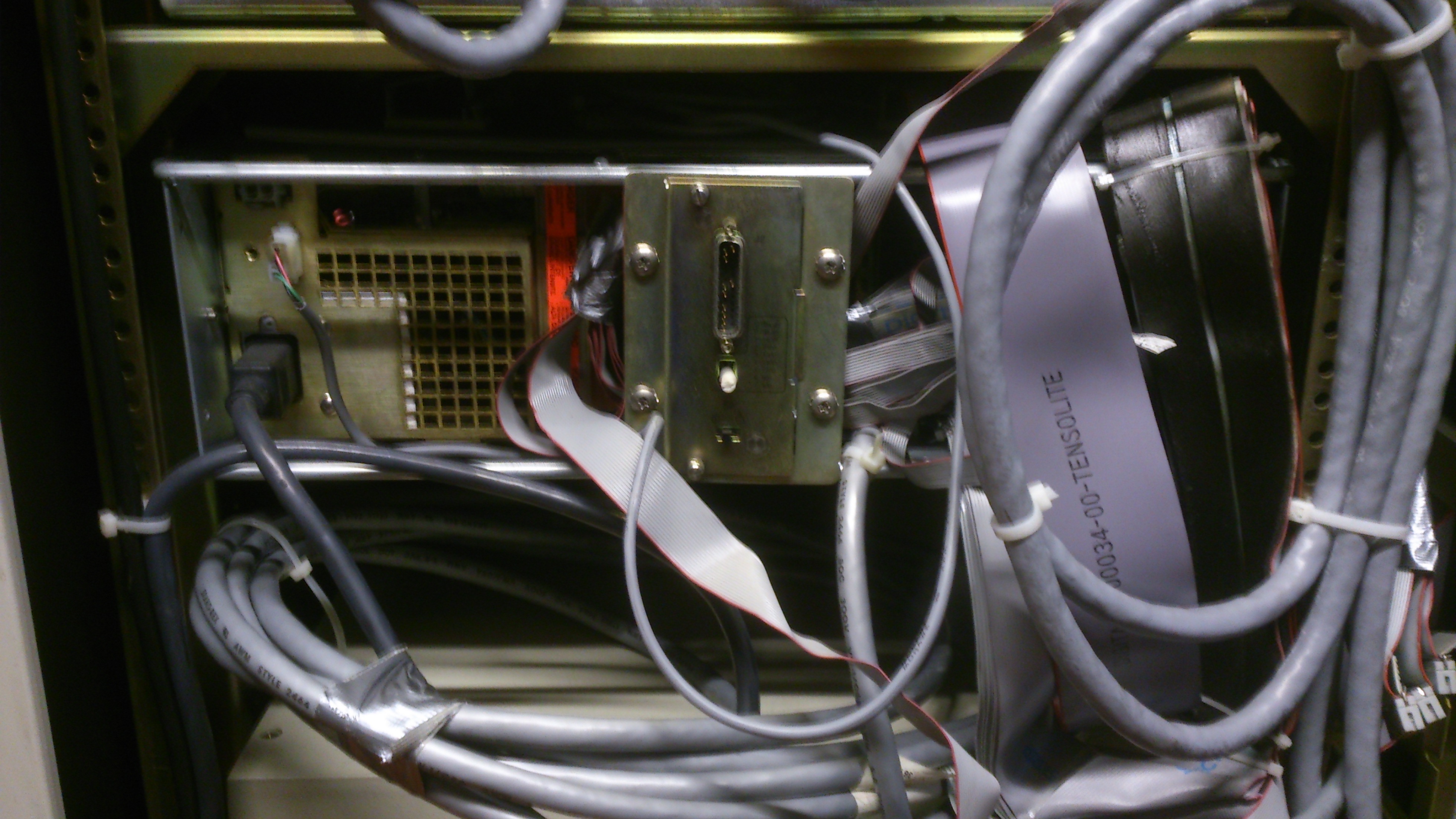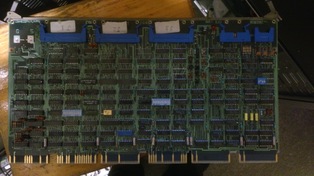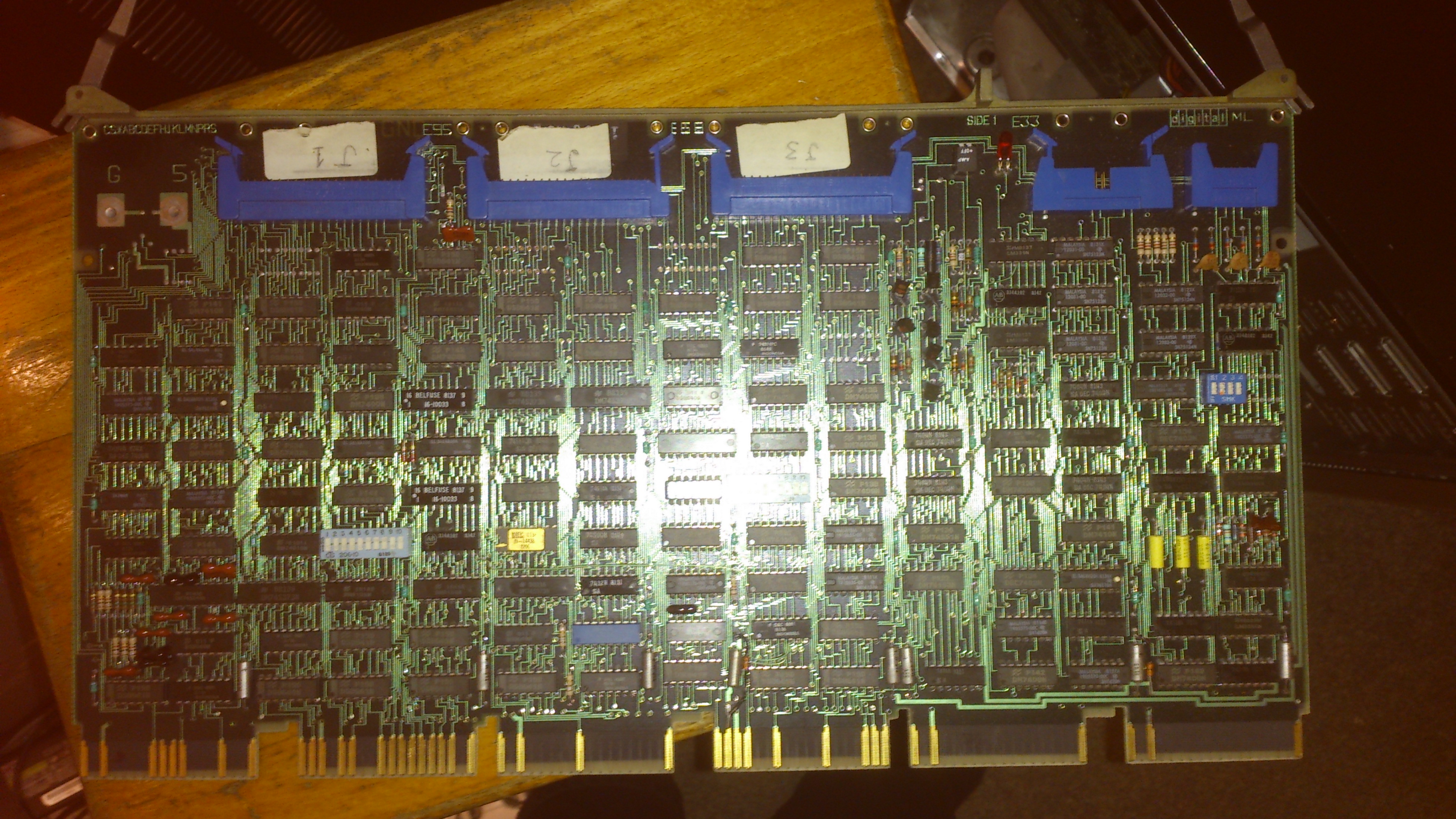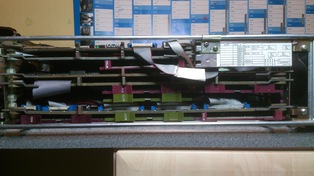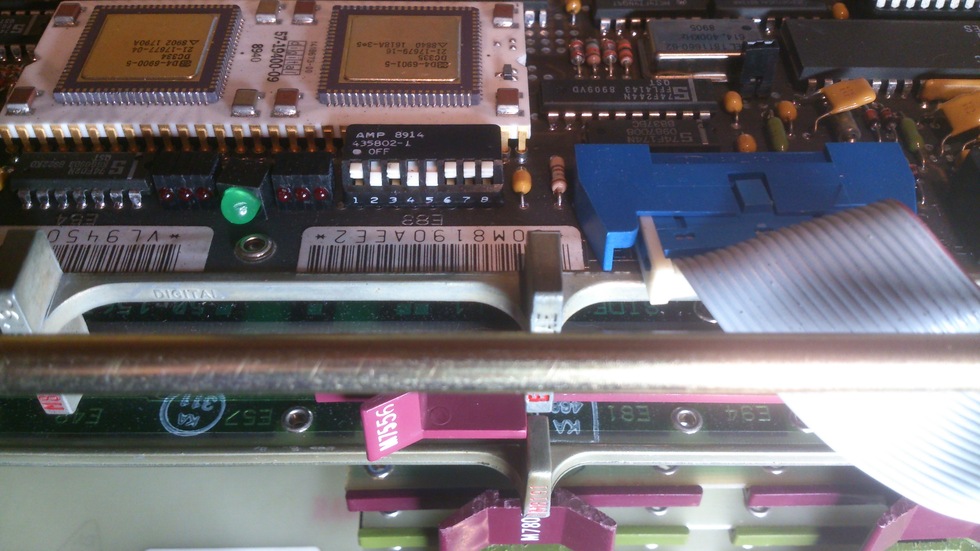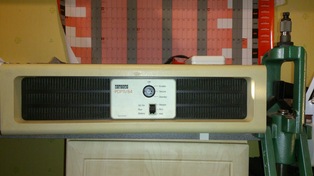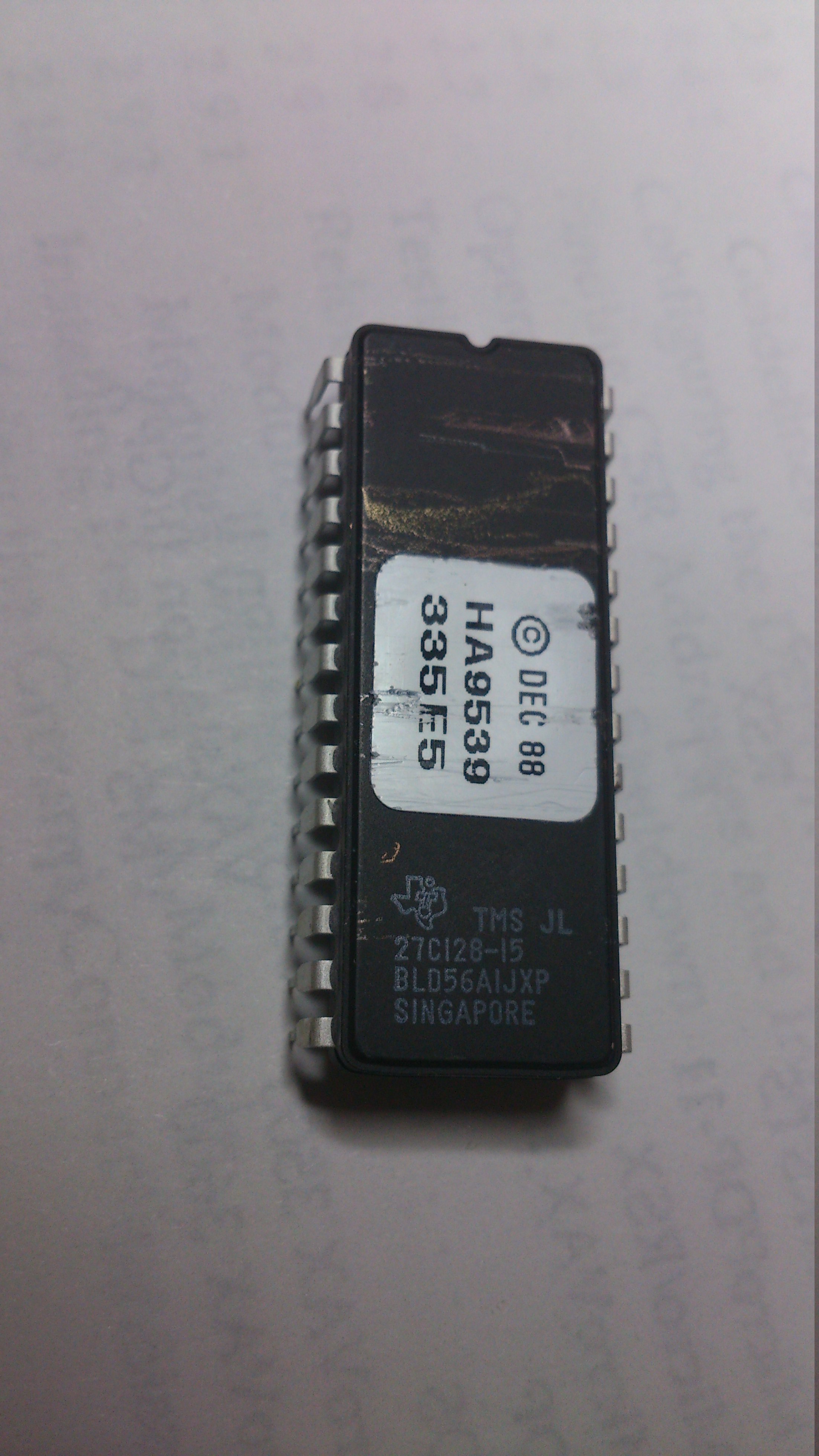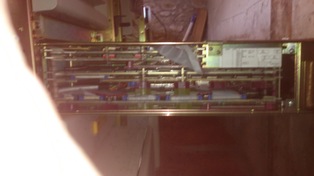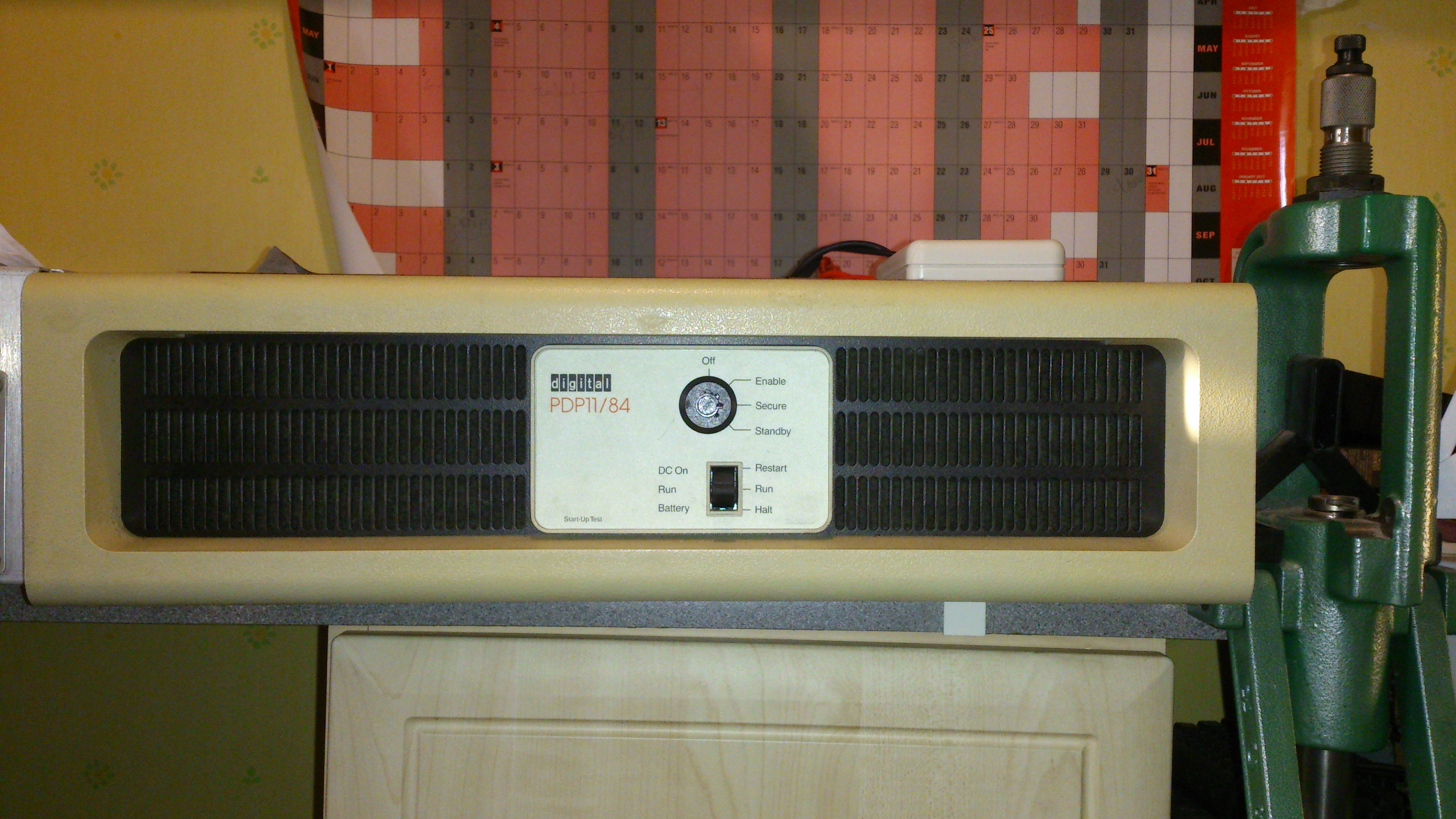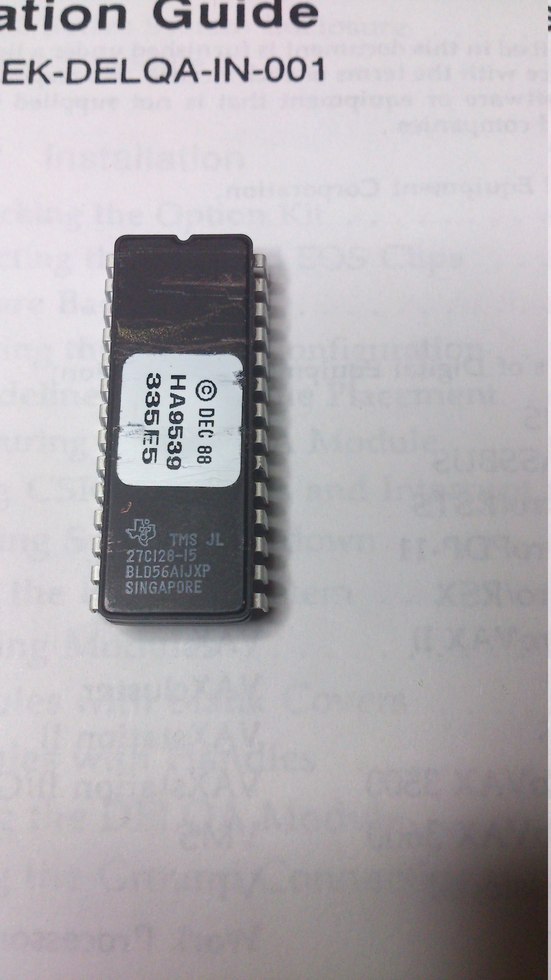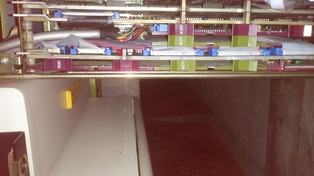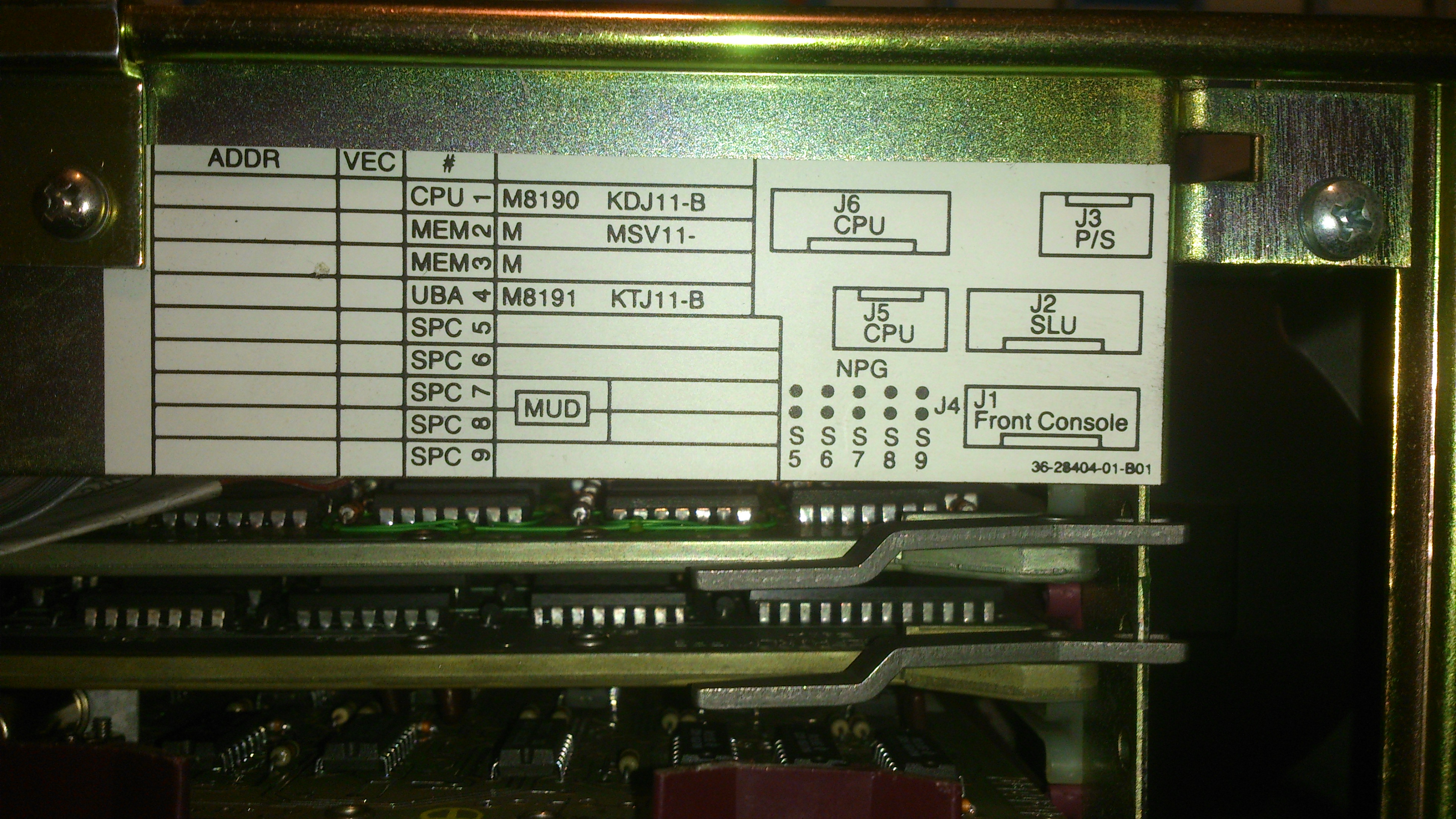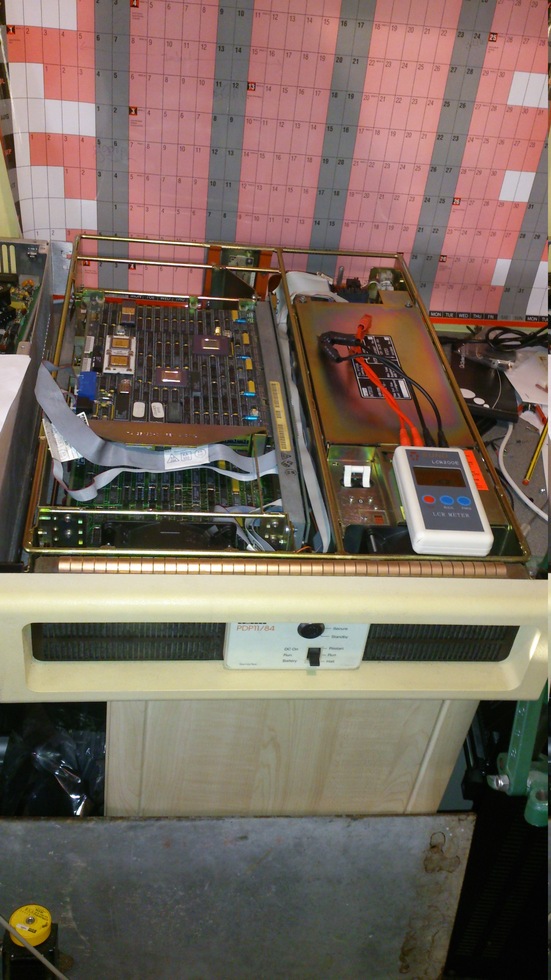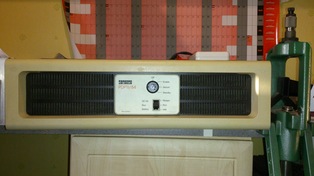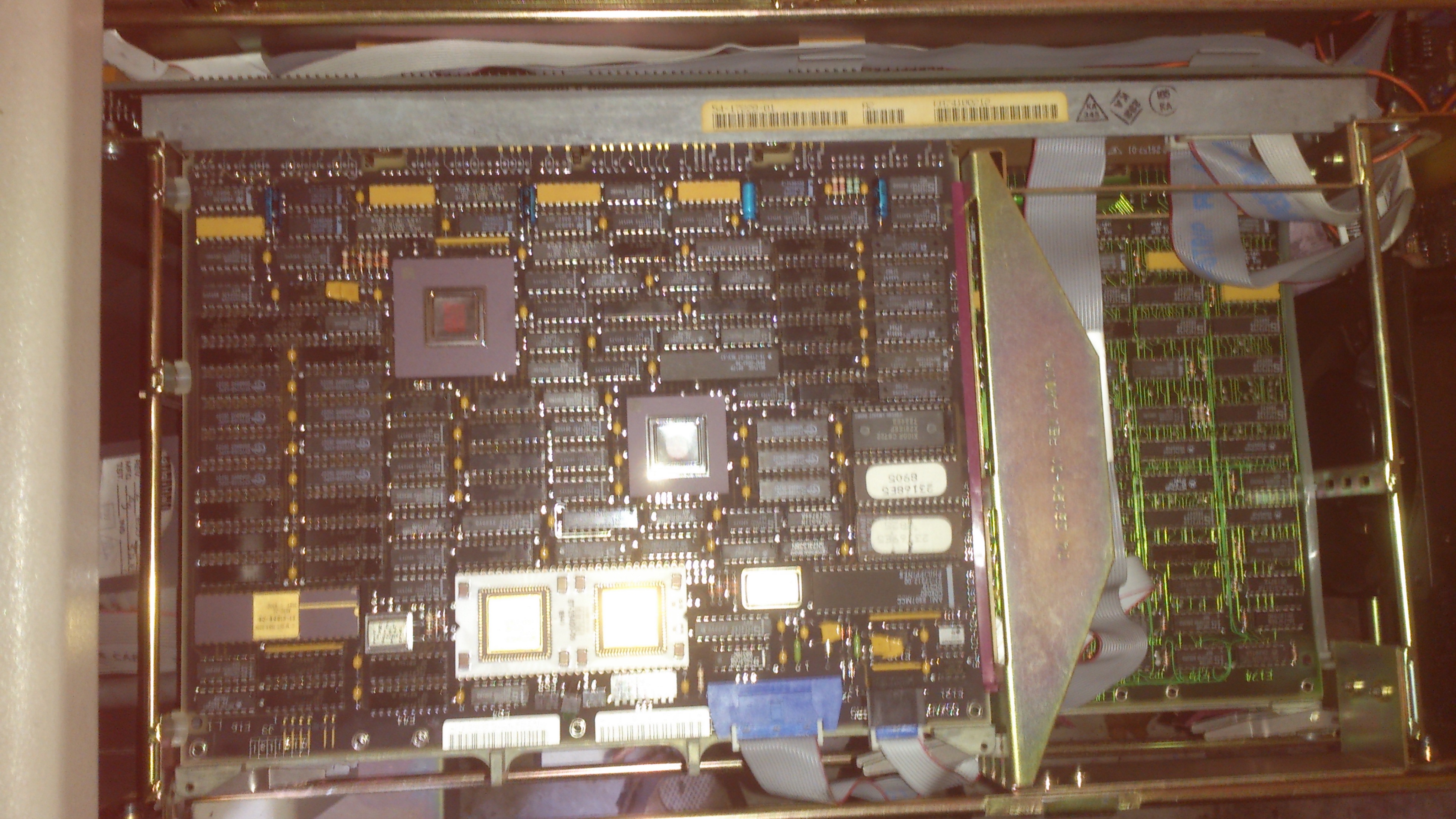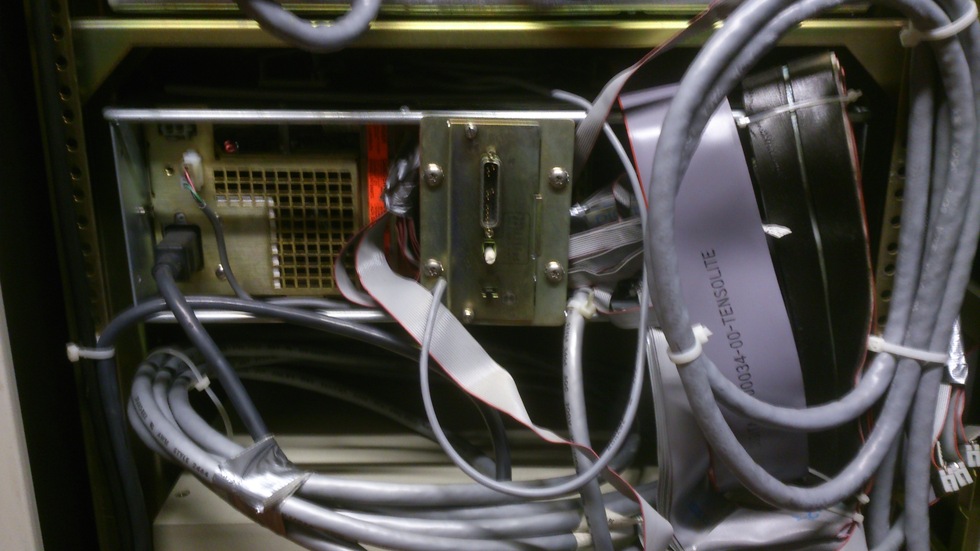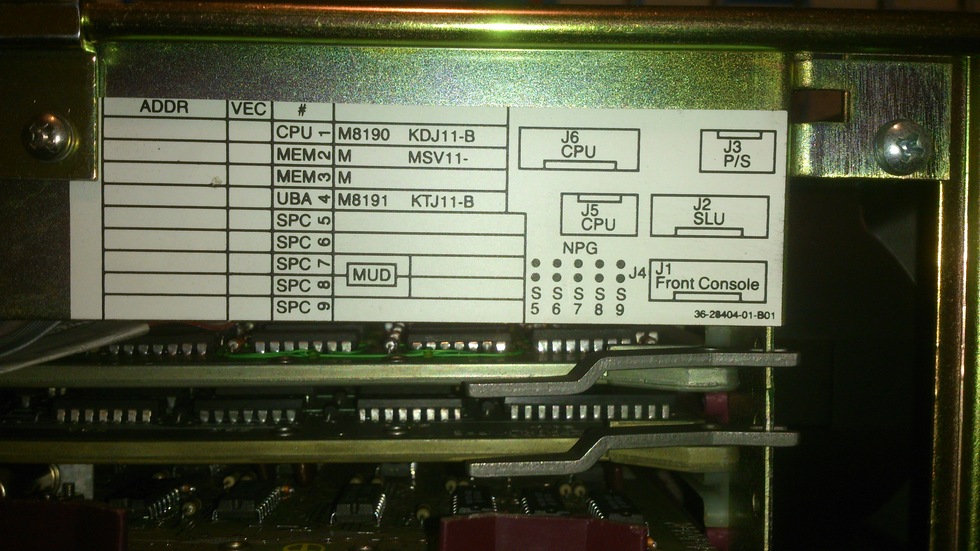 PSU issues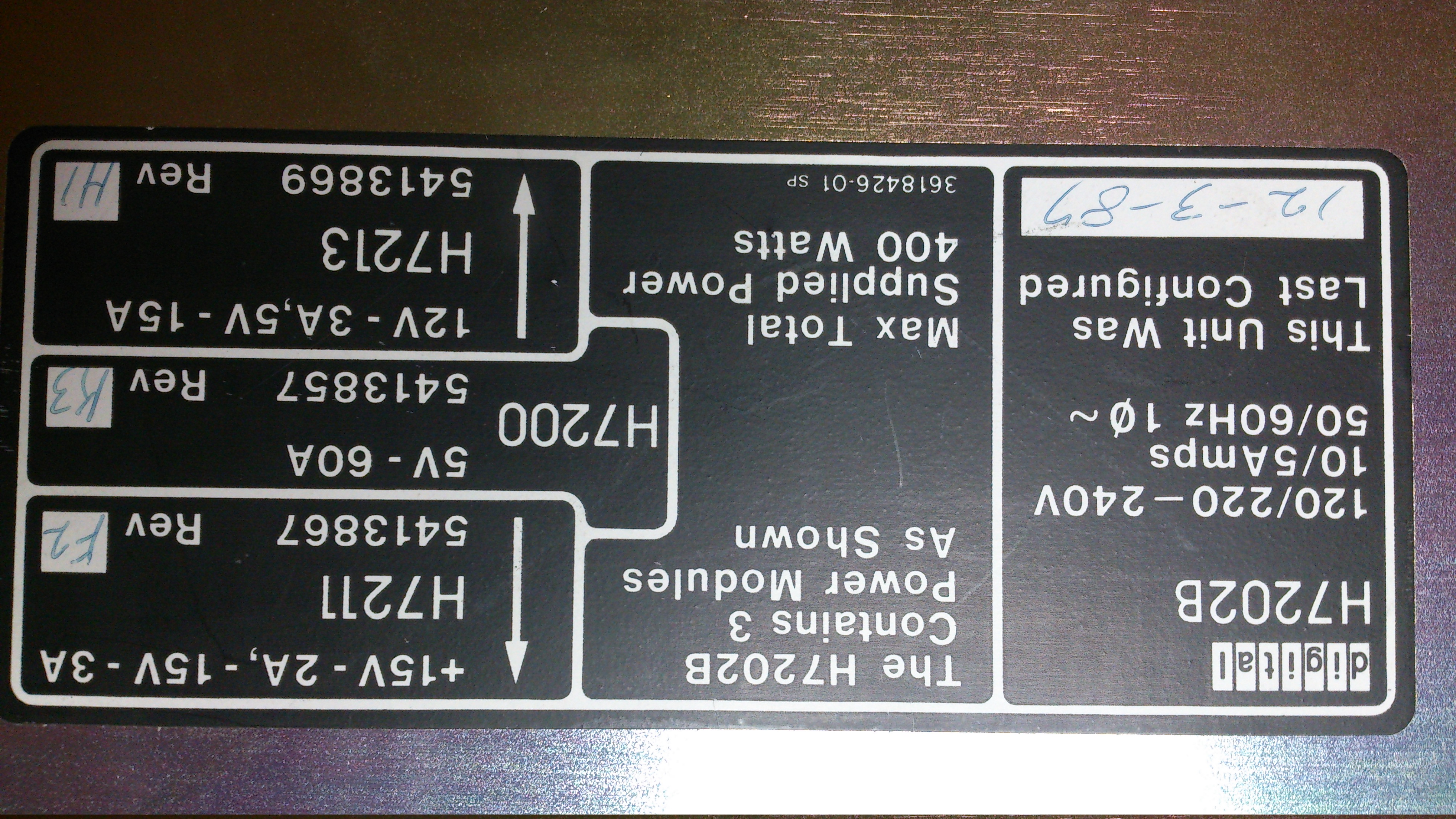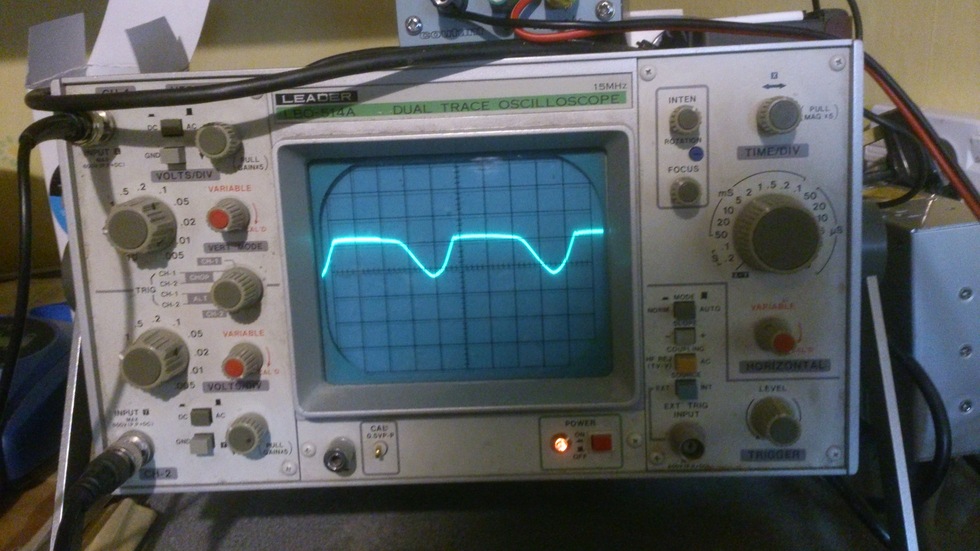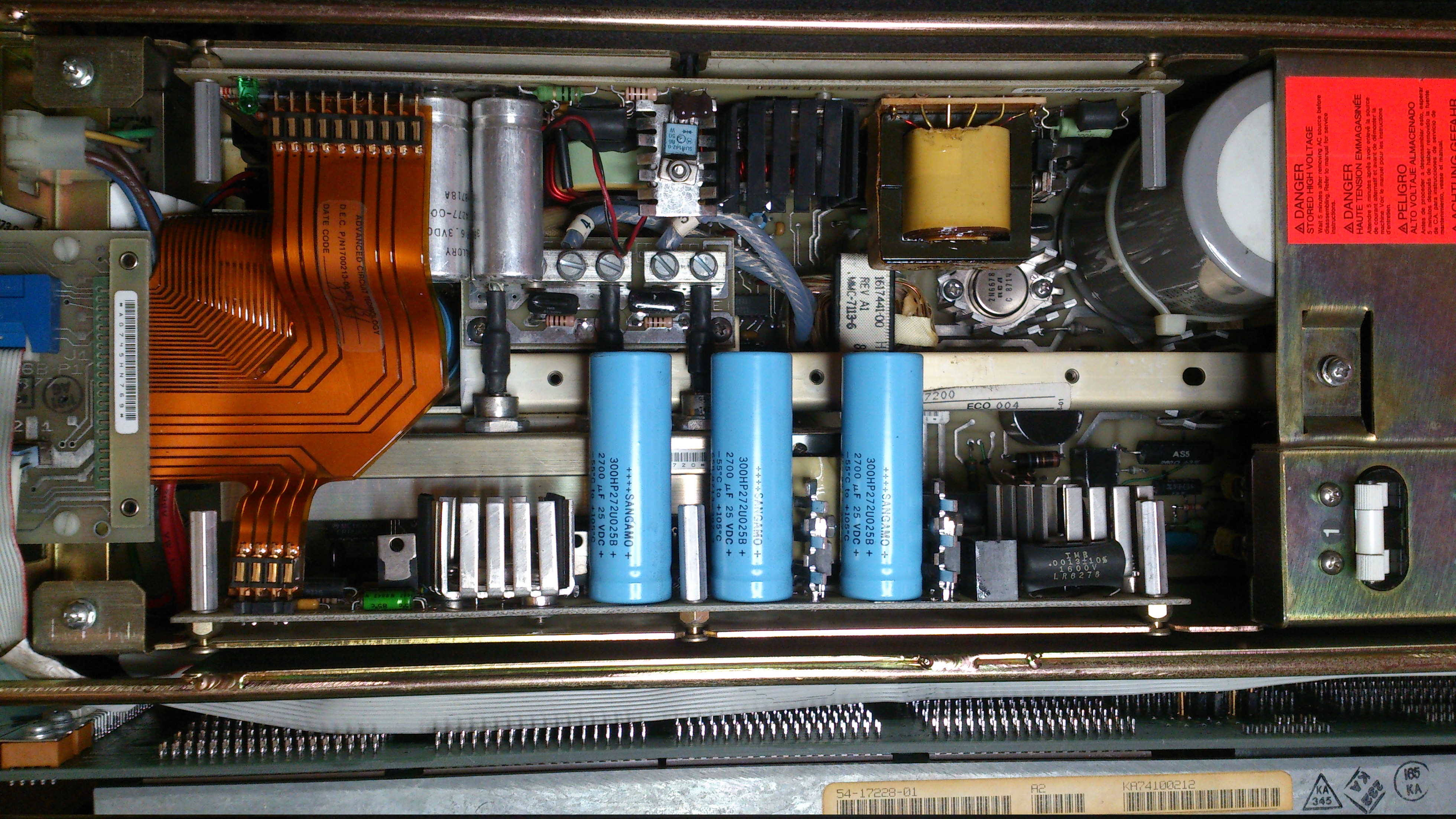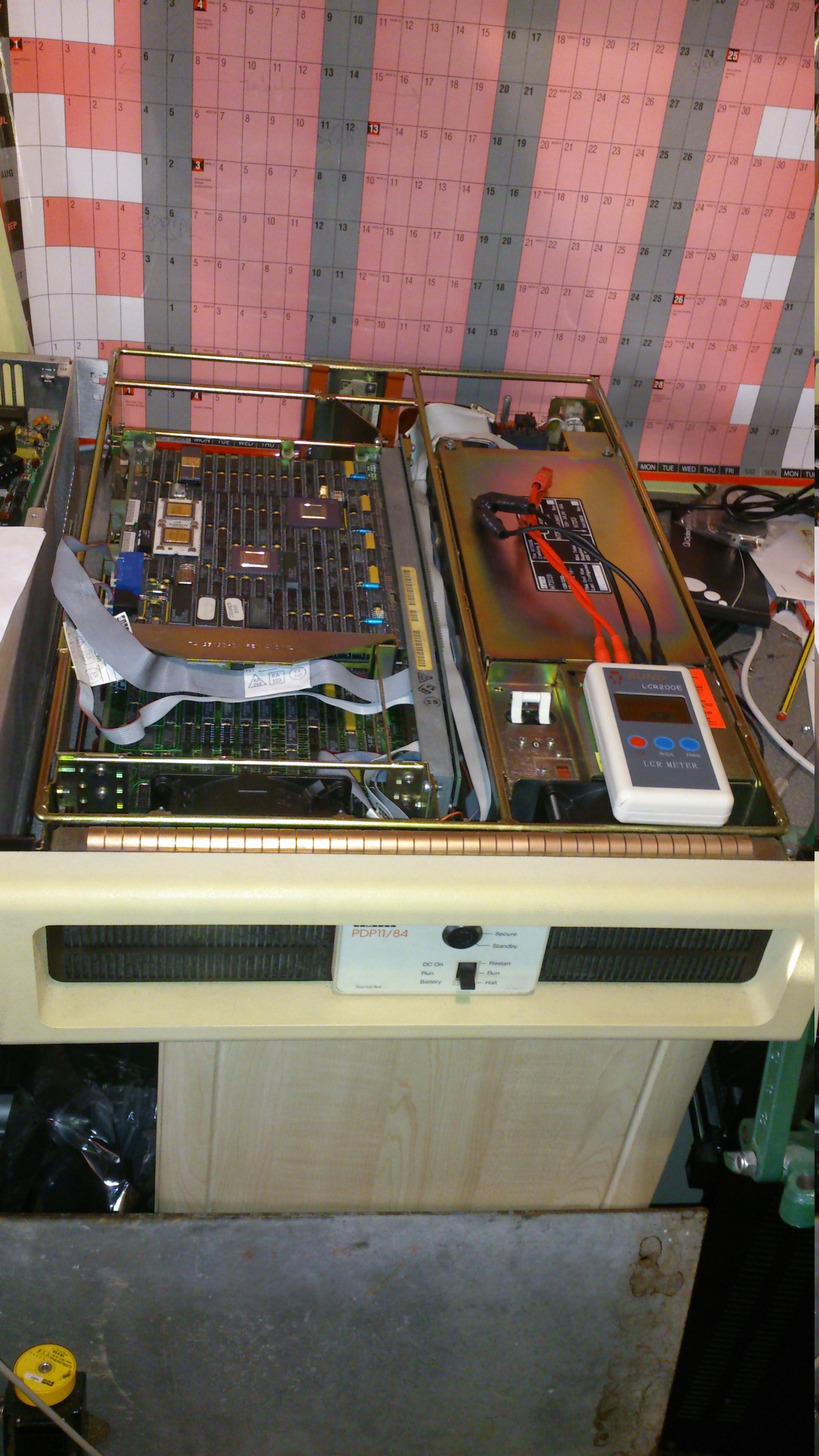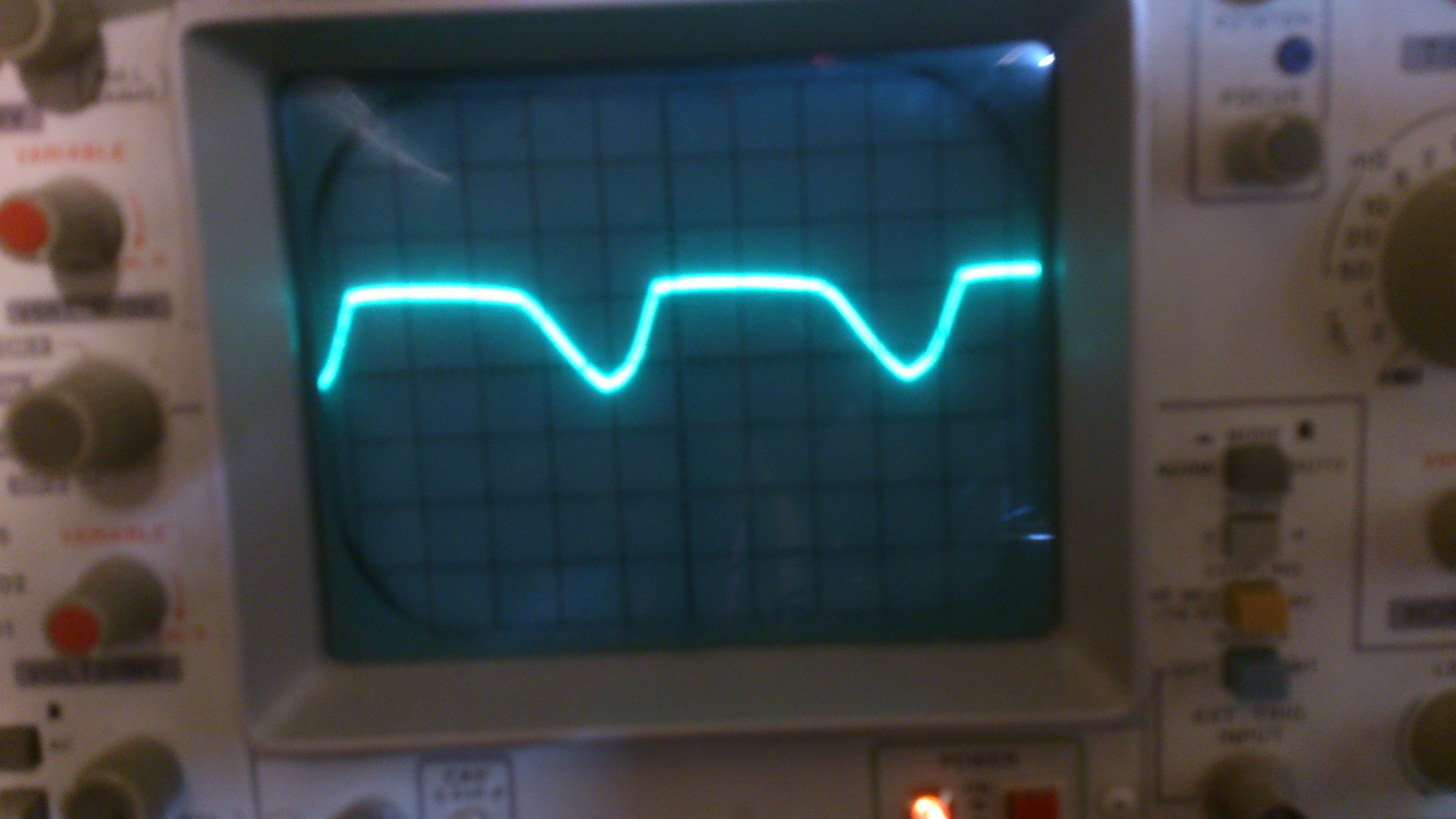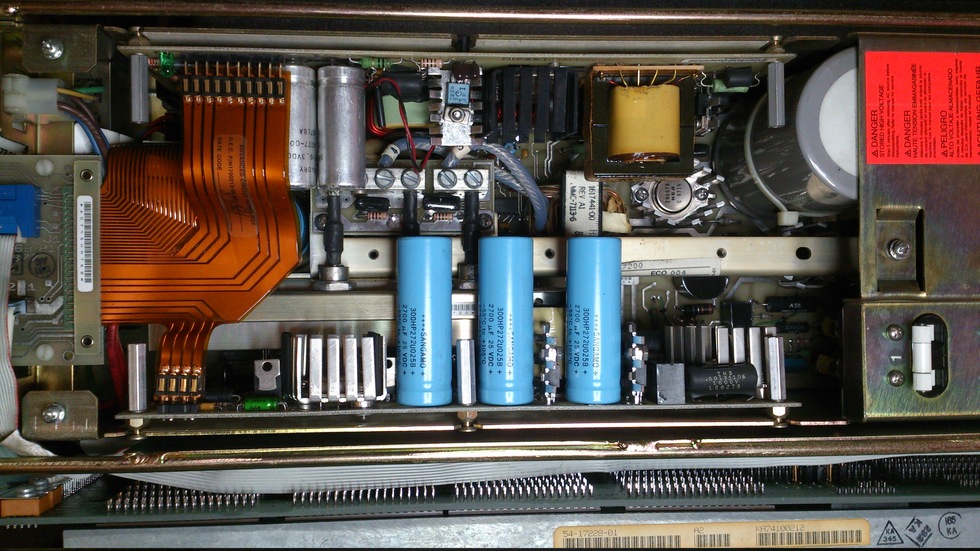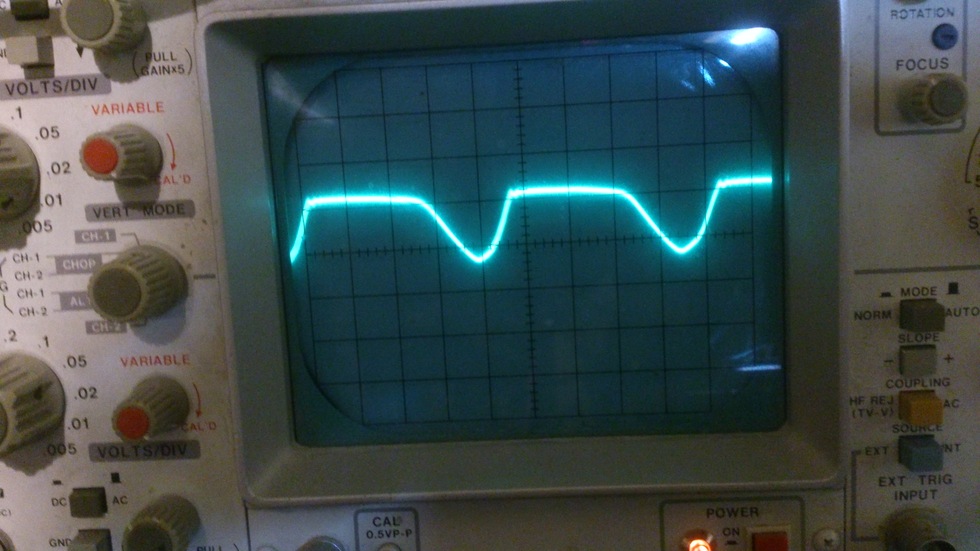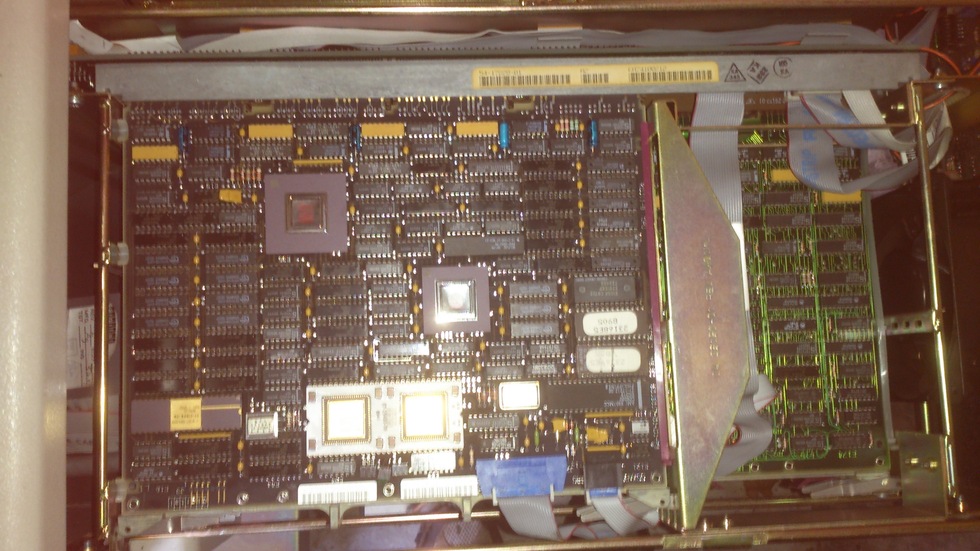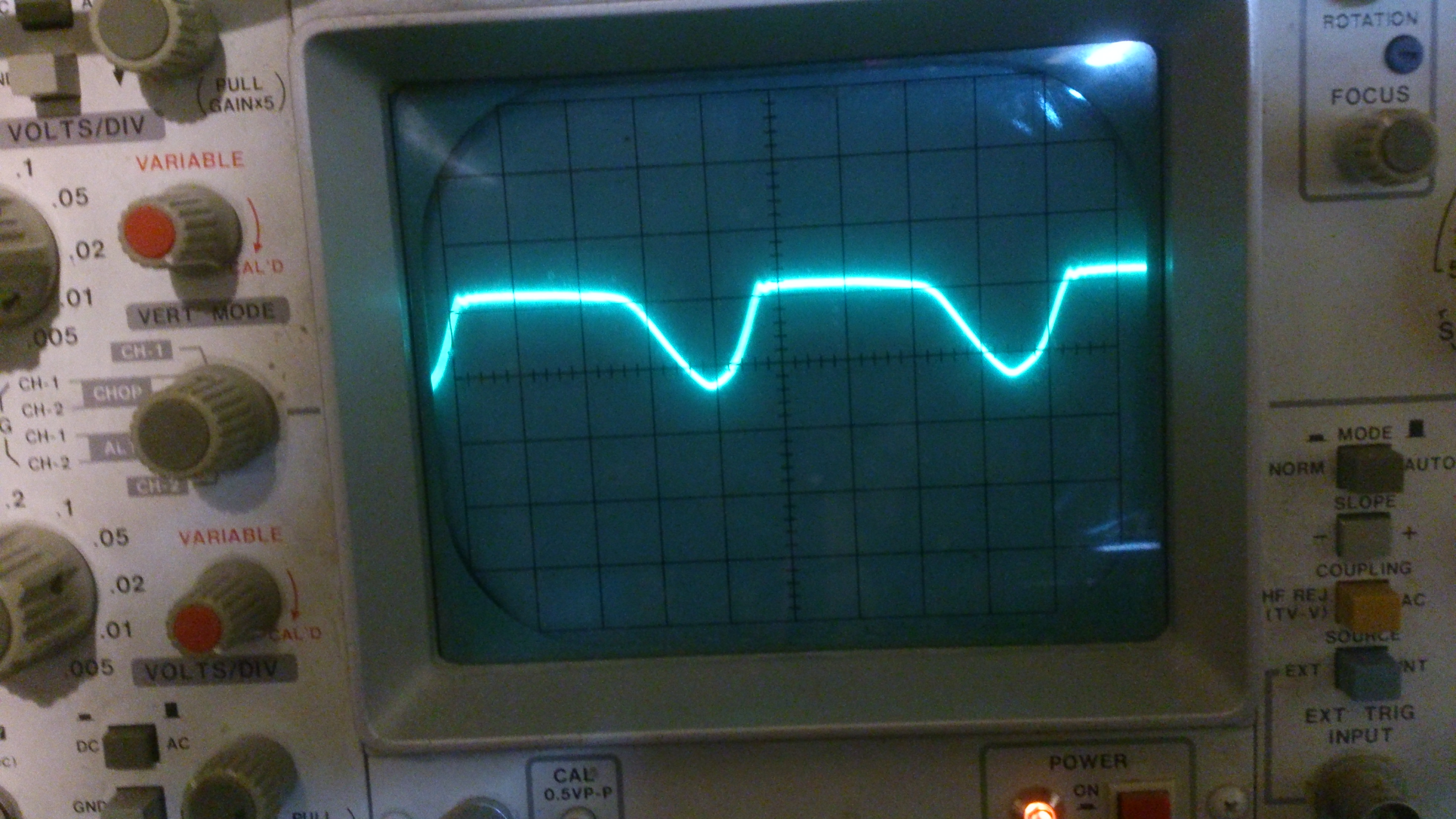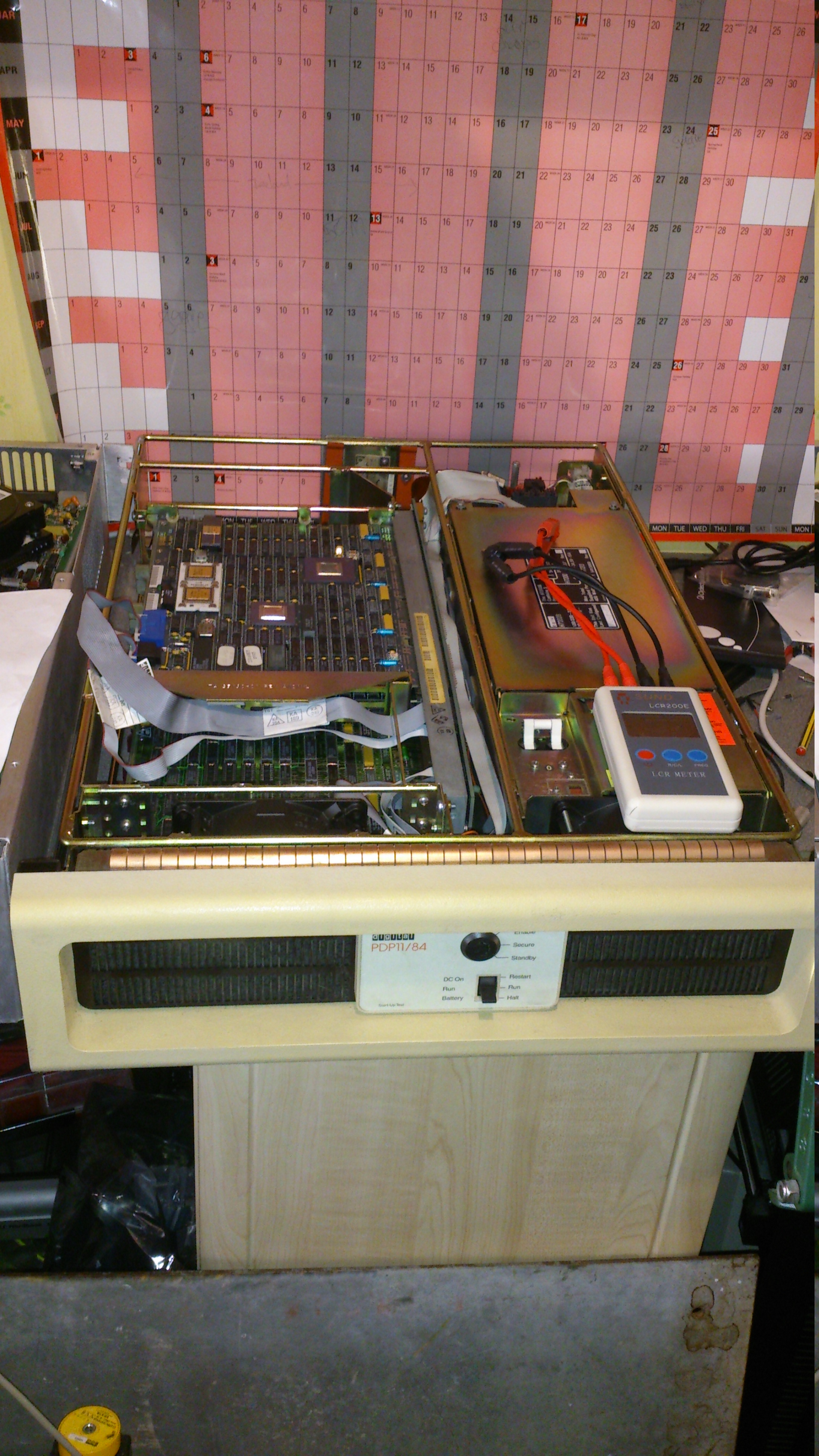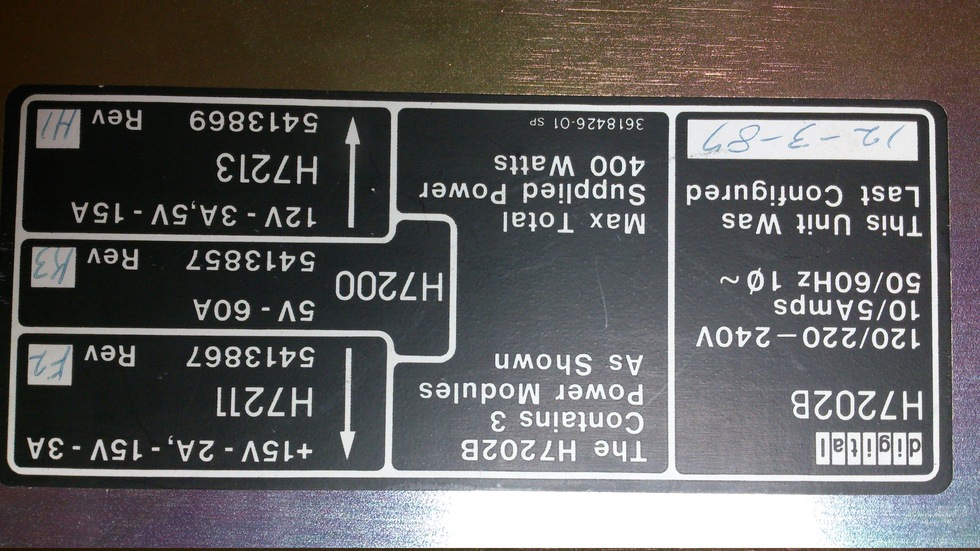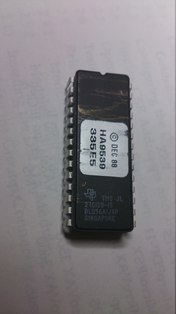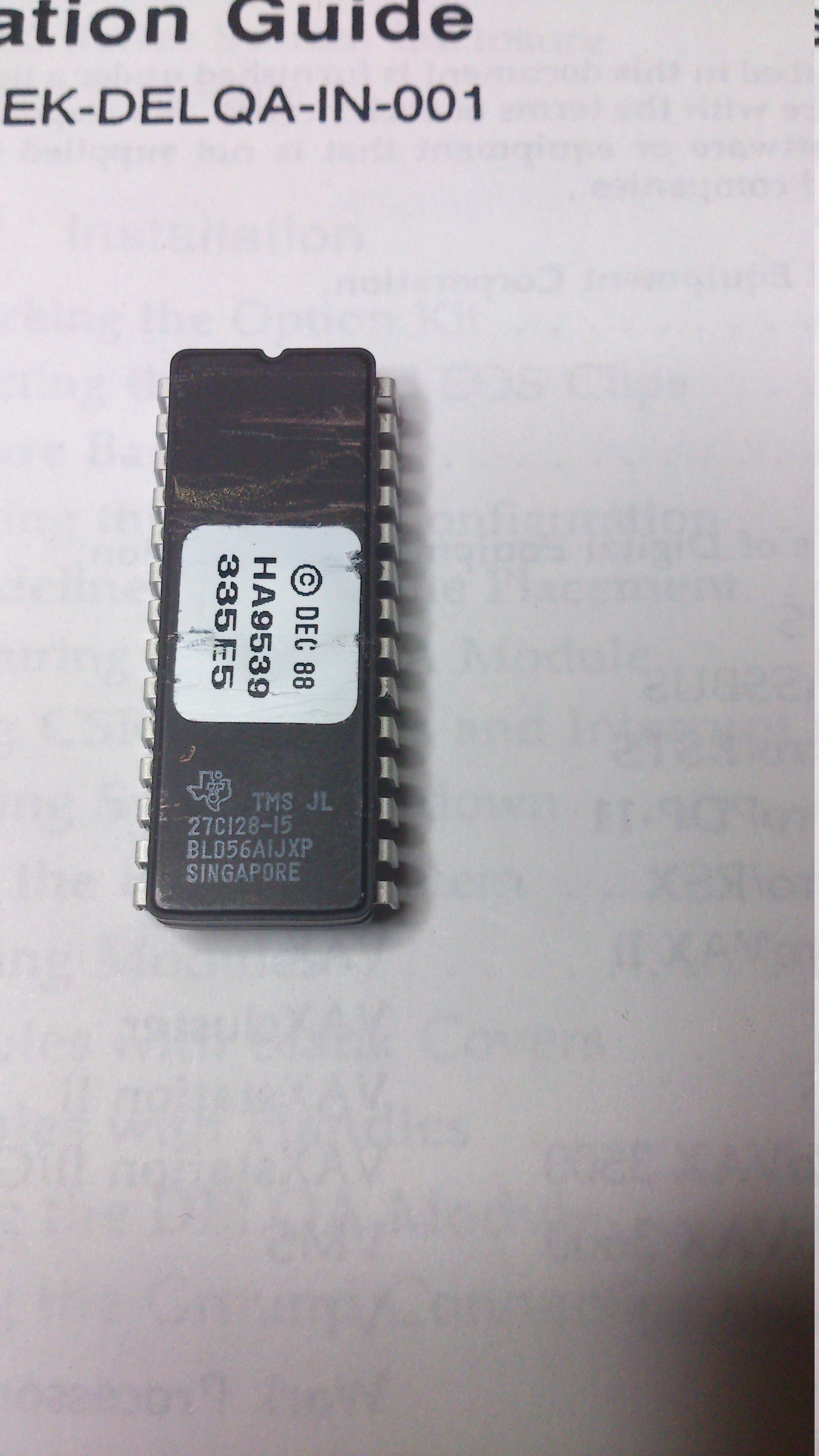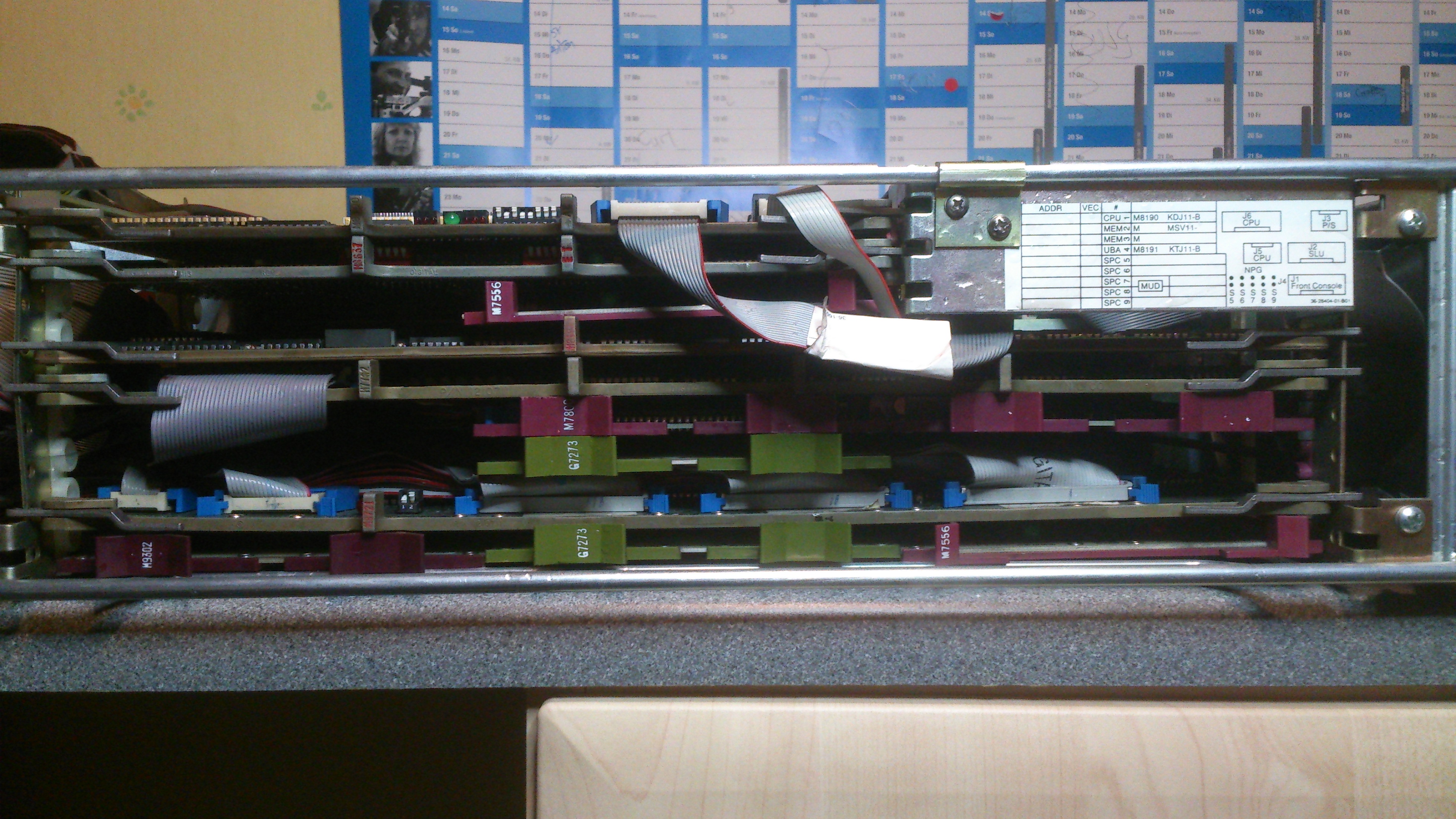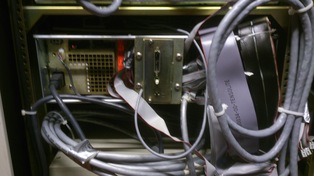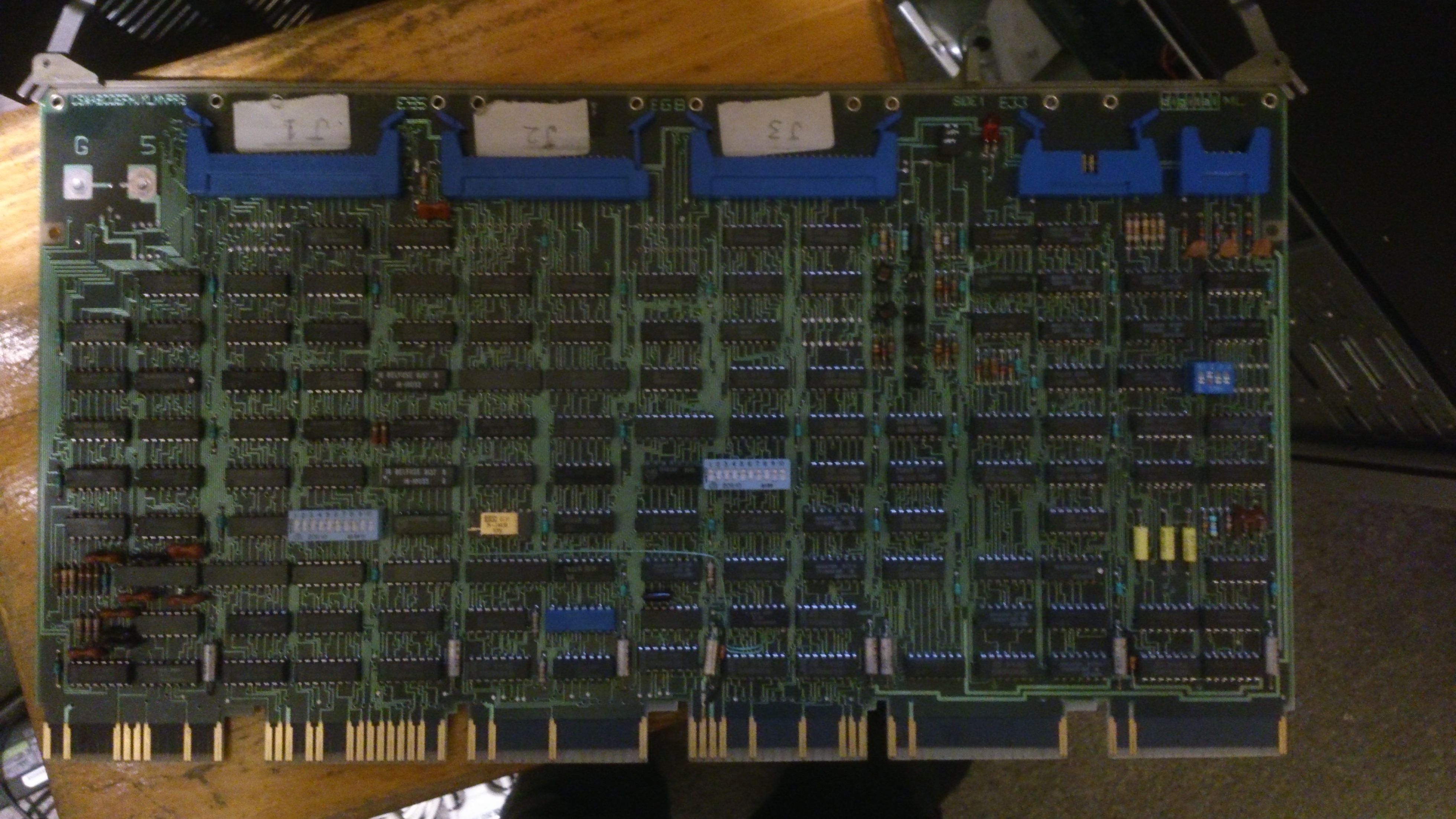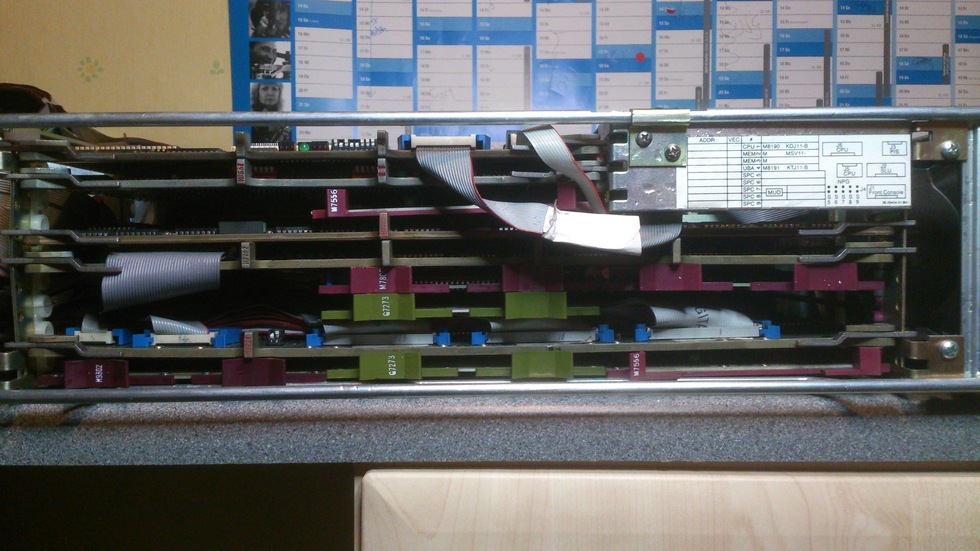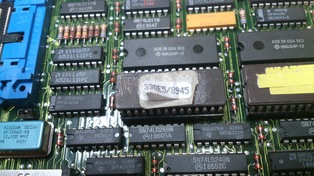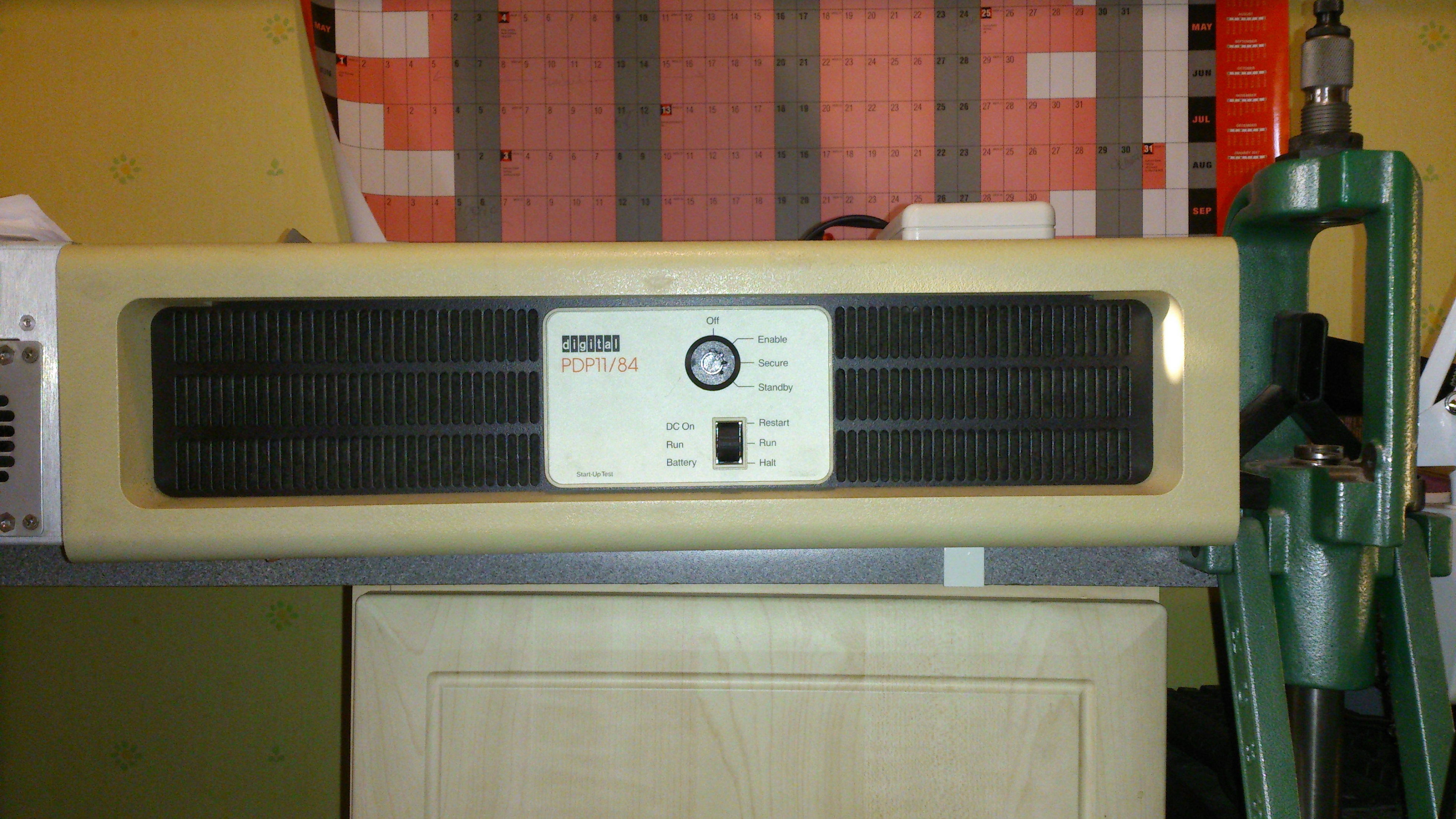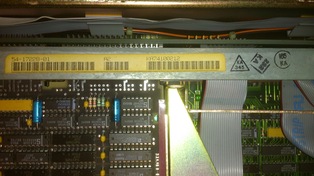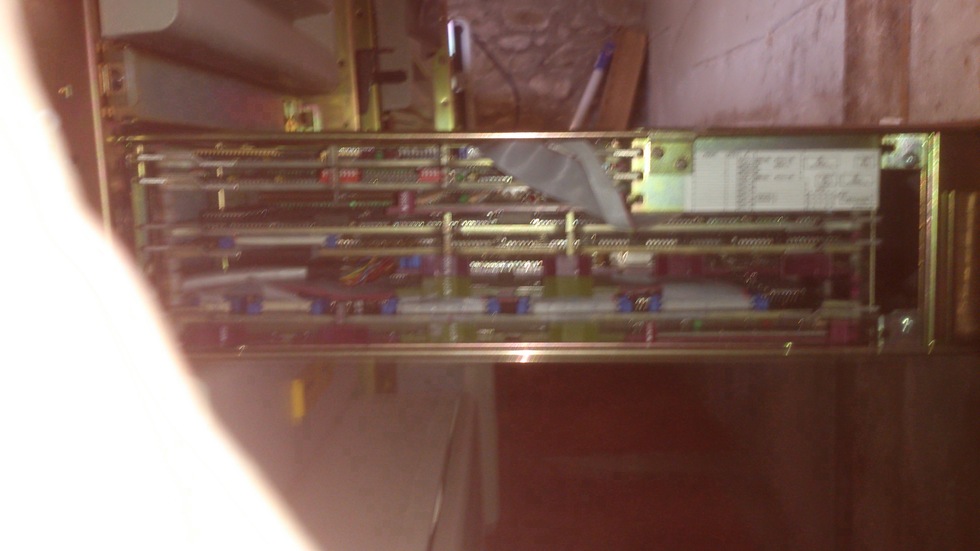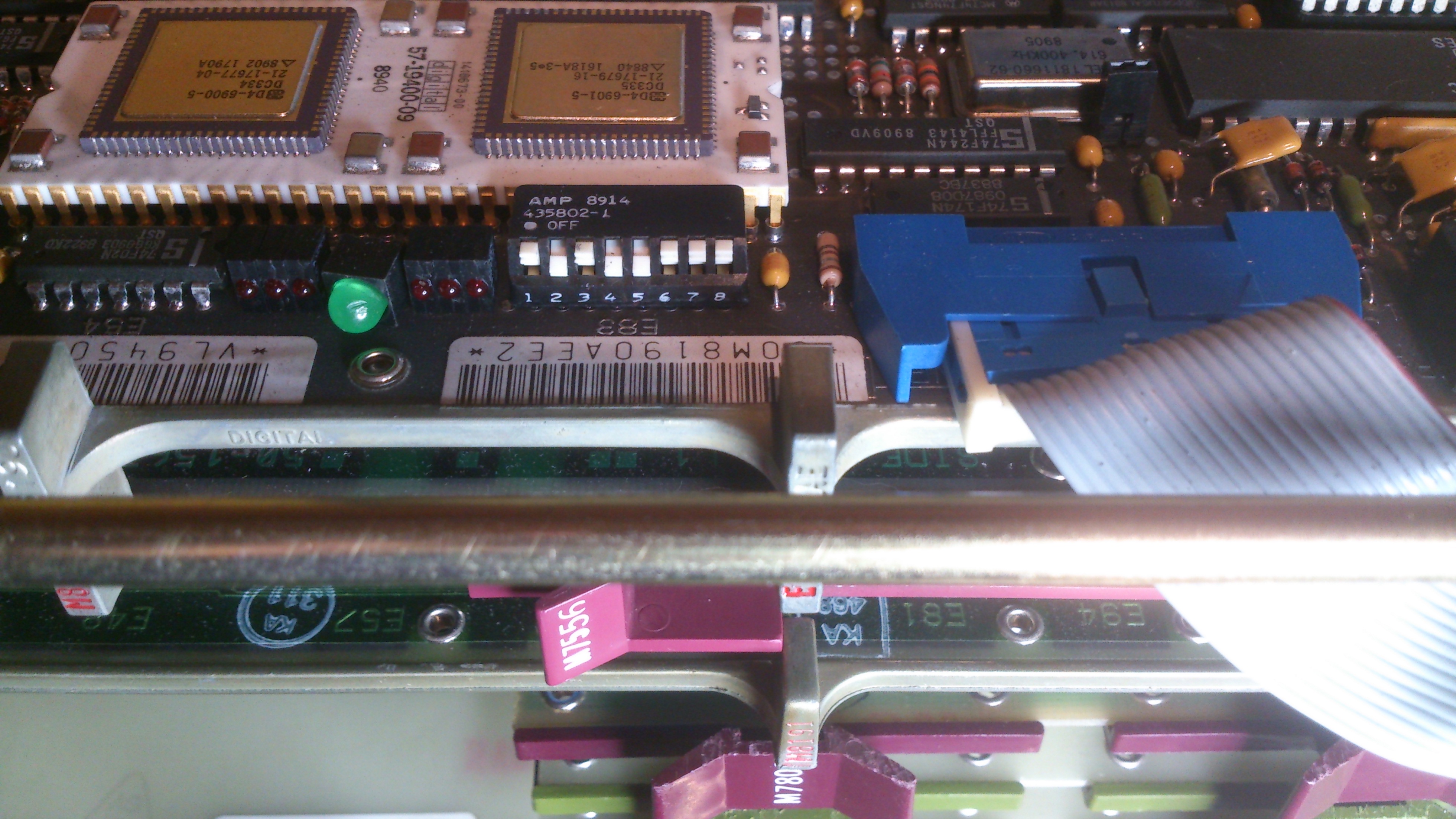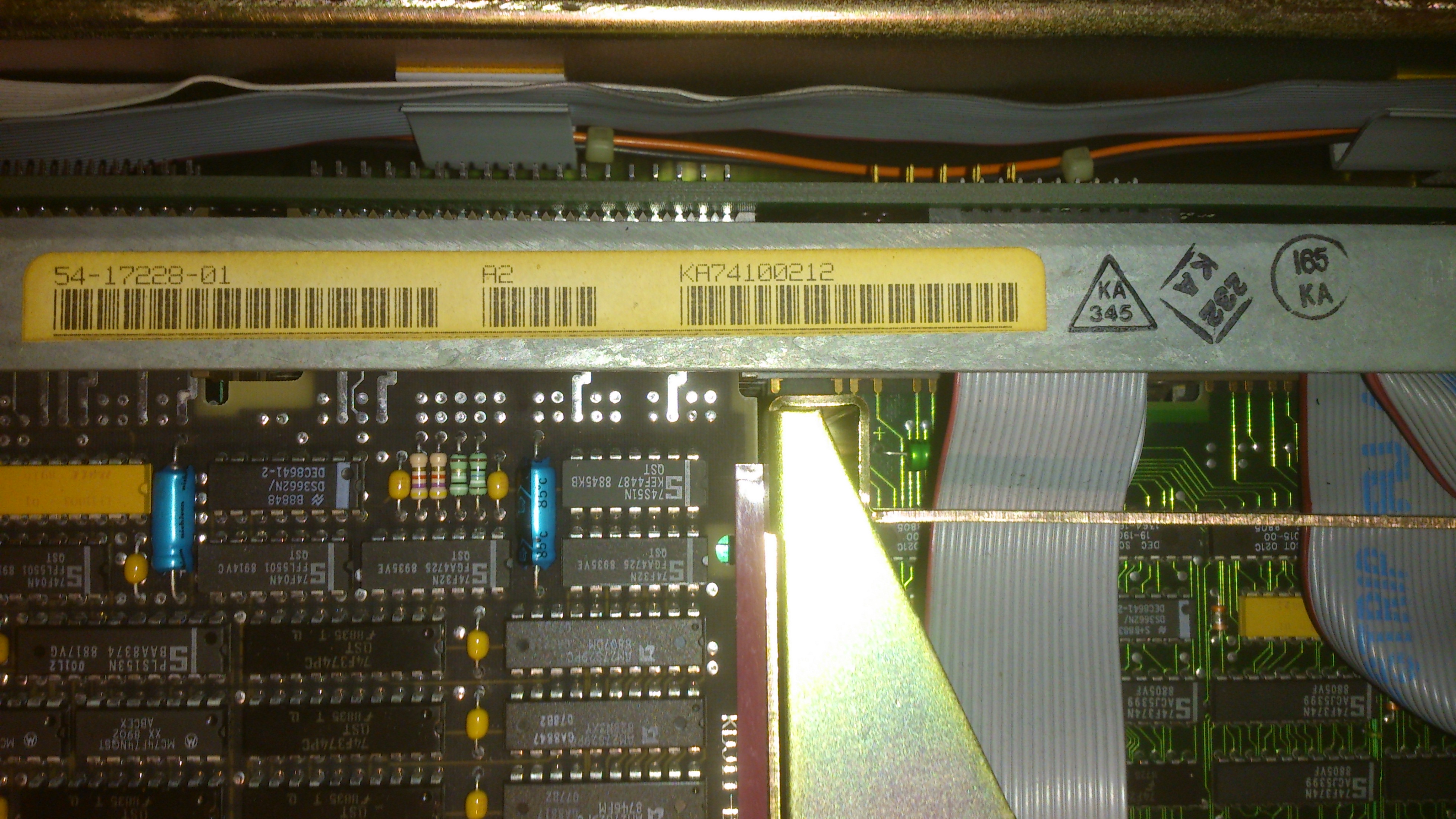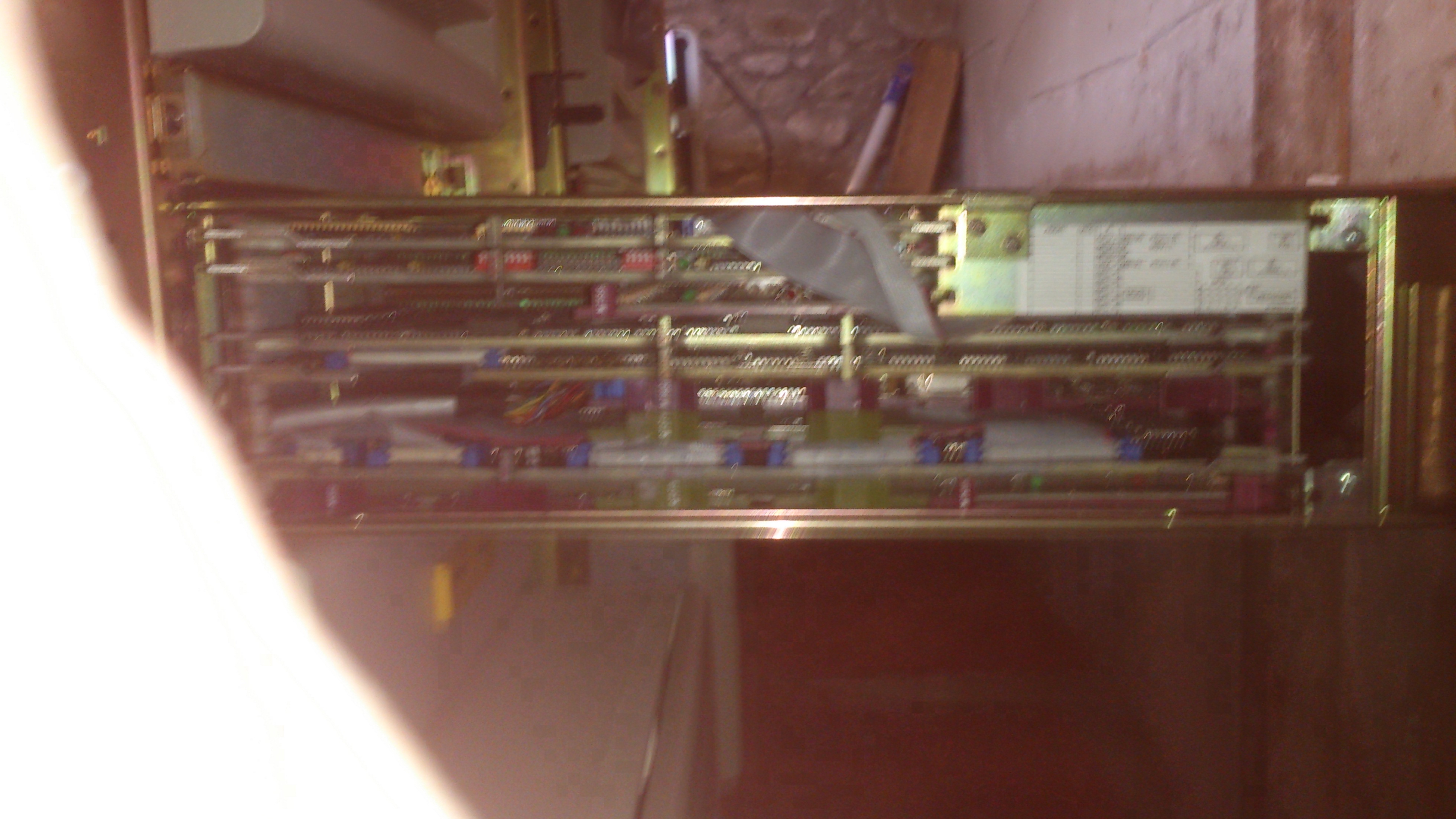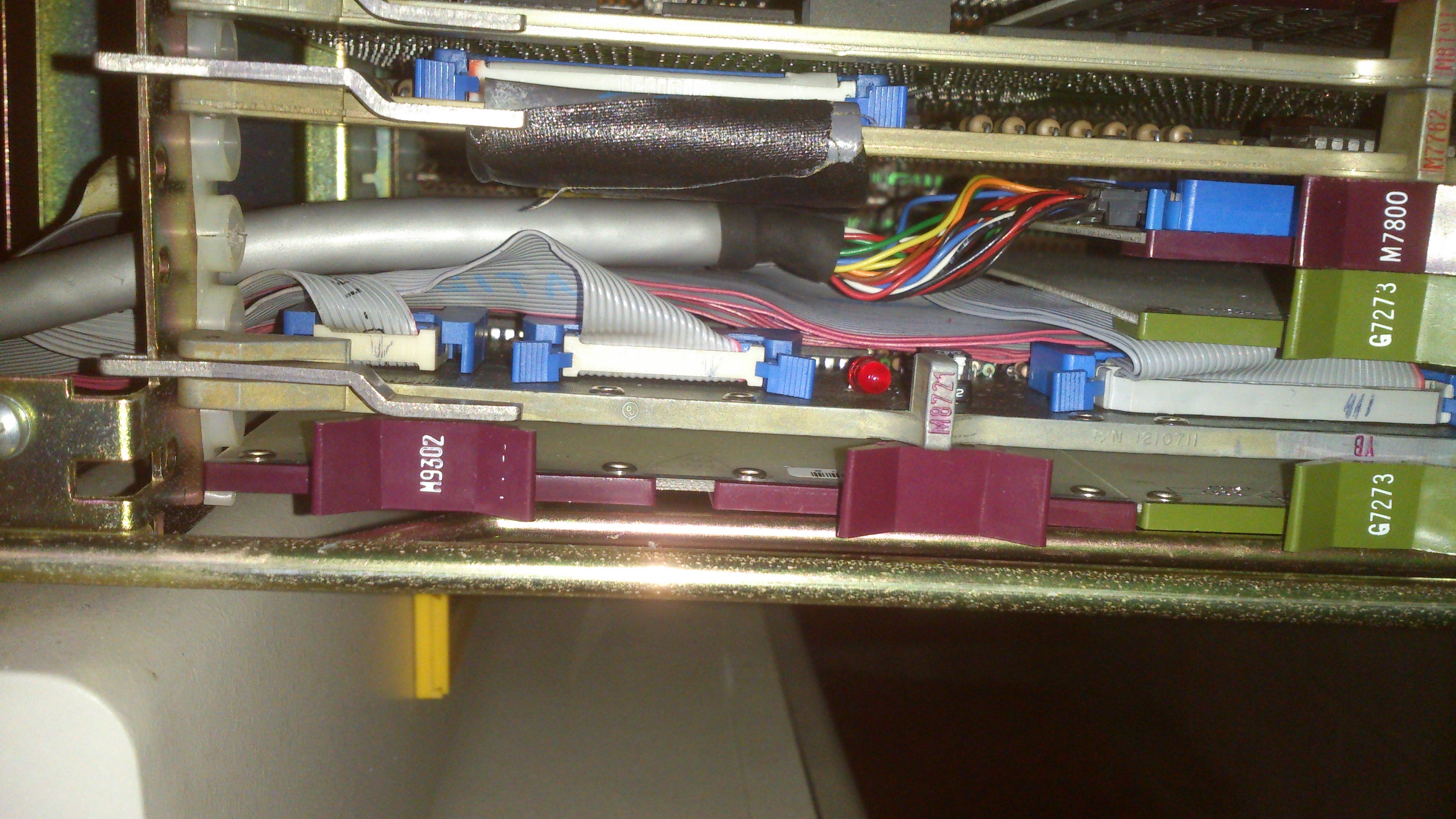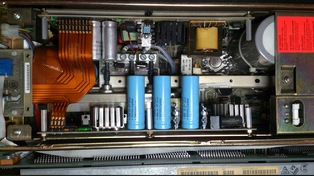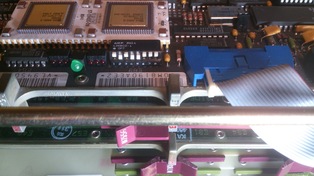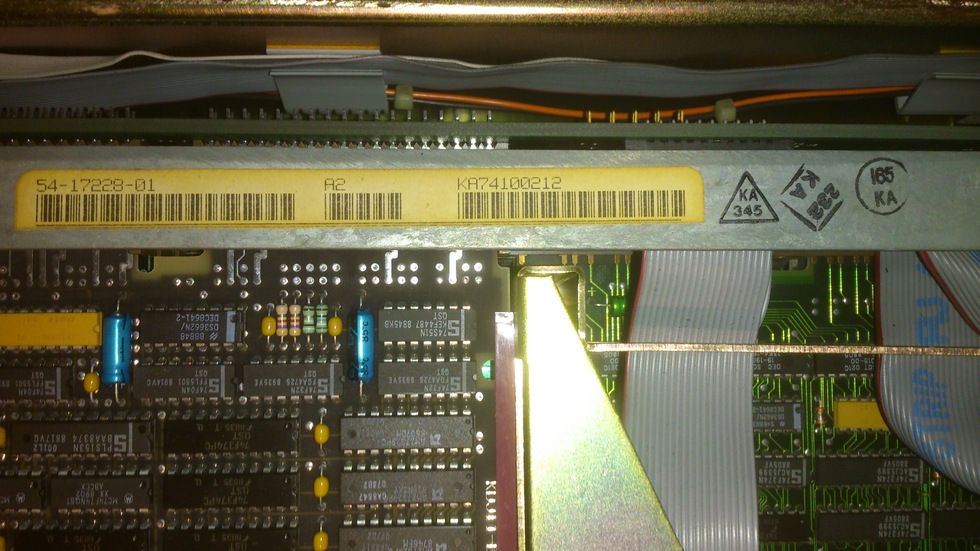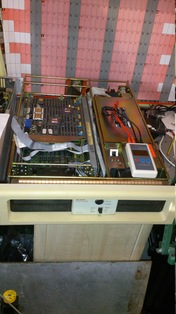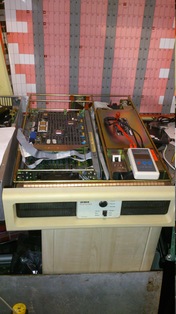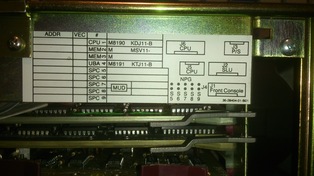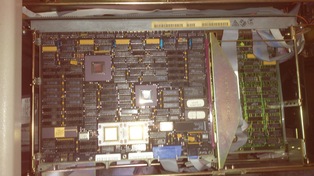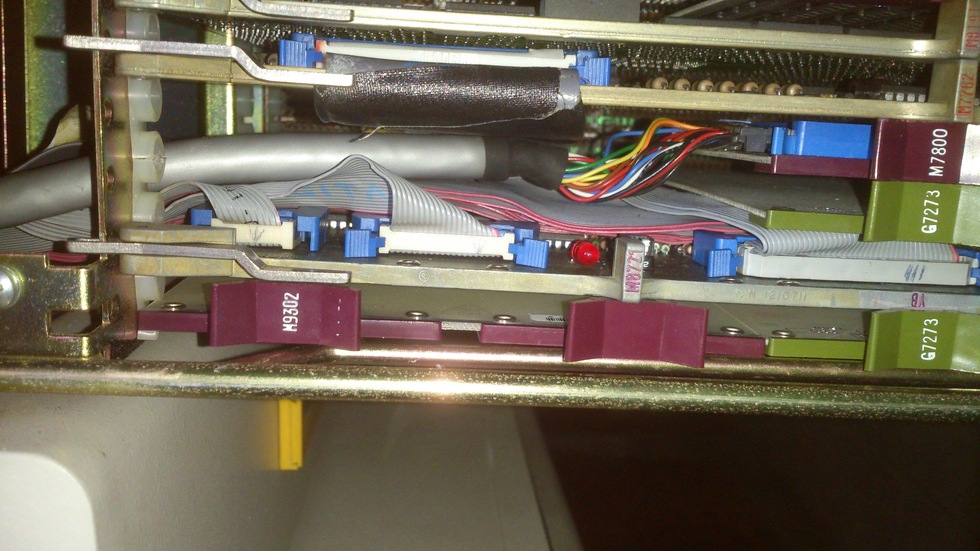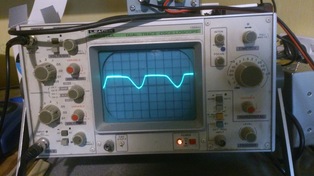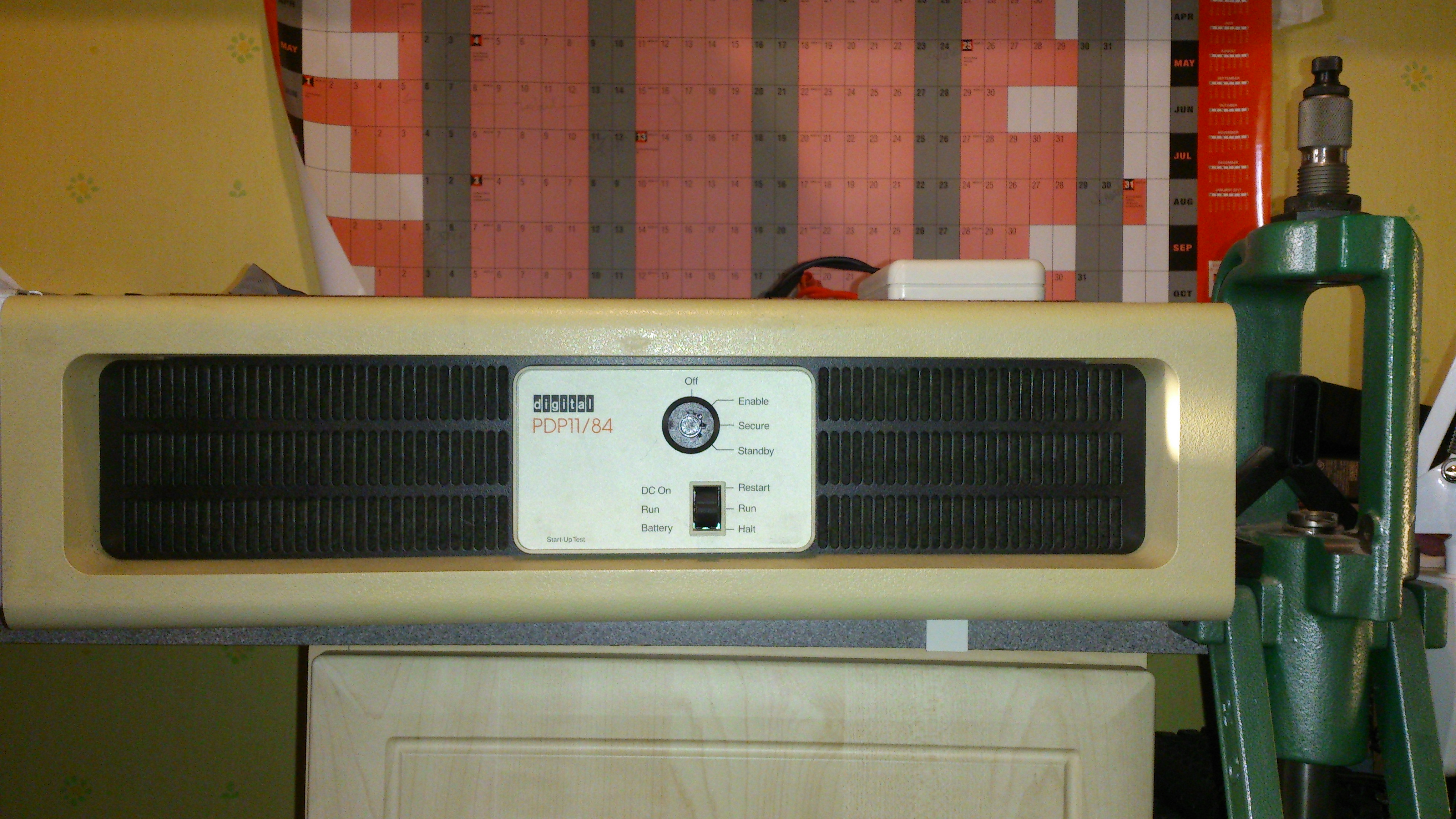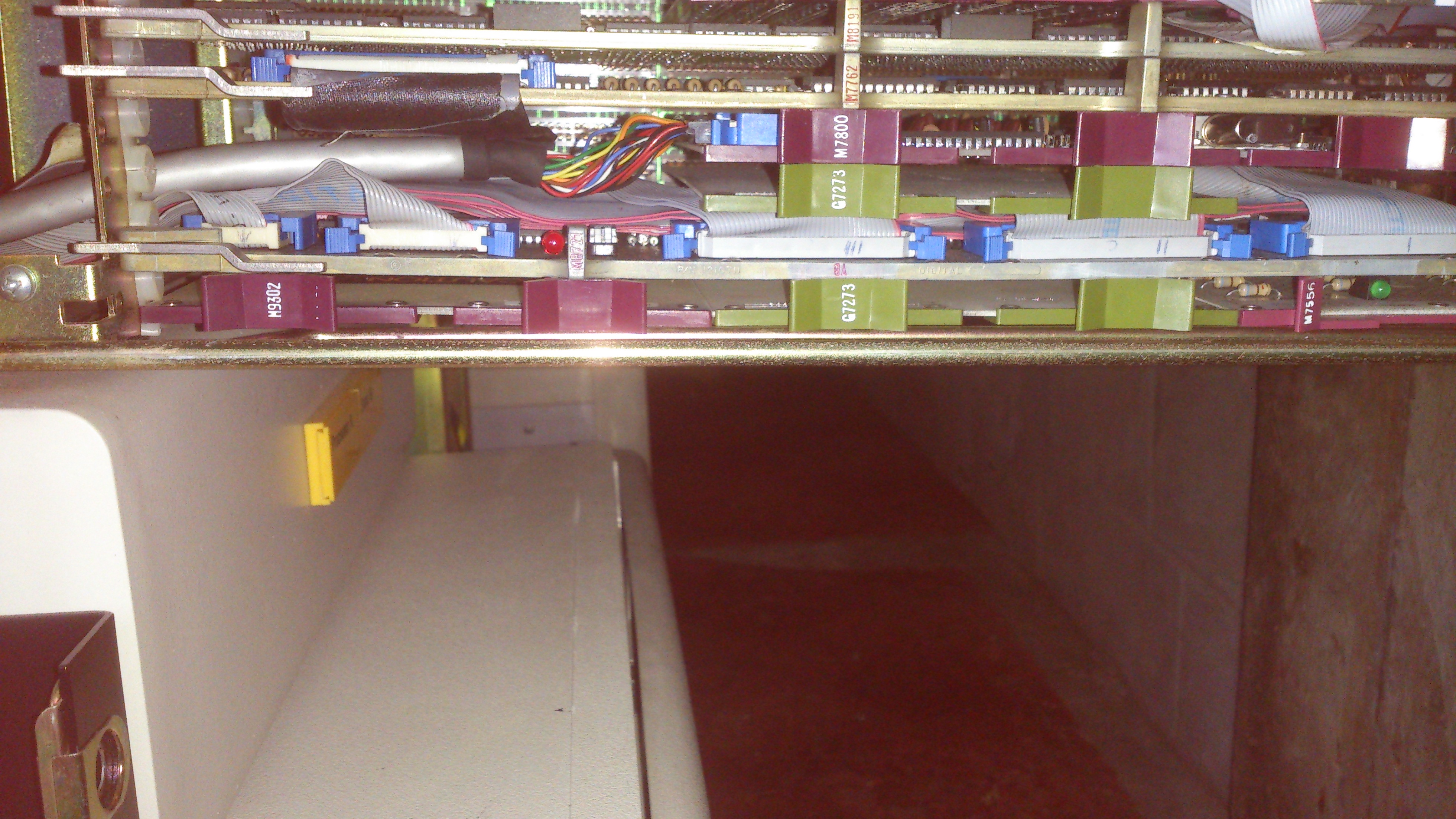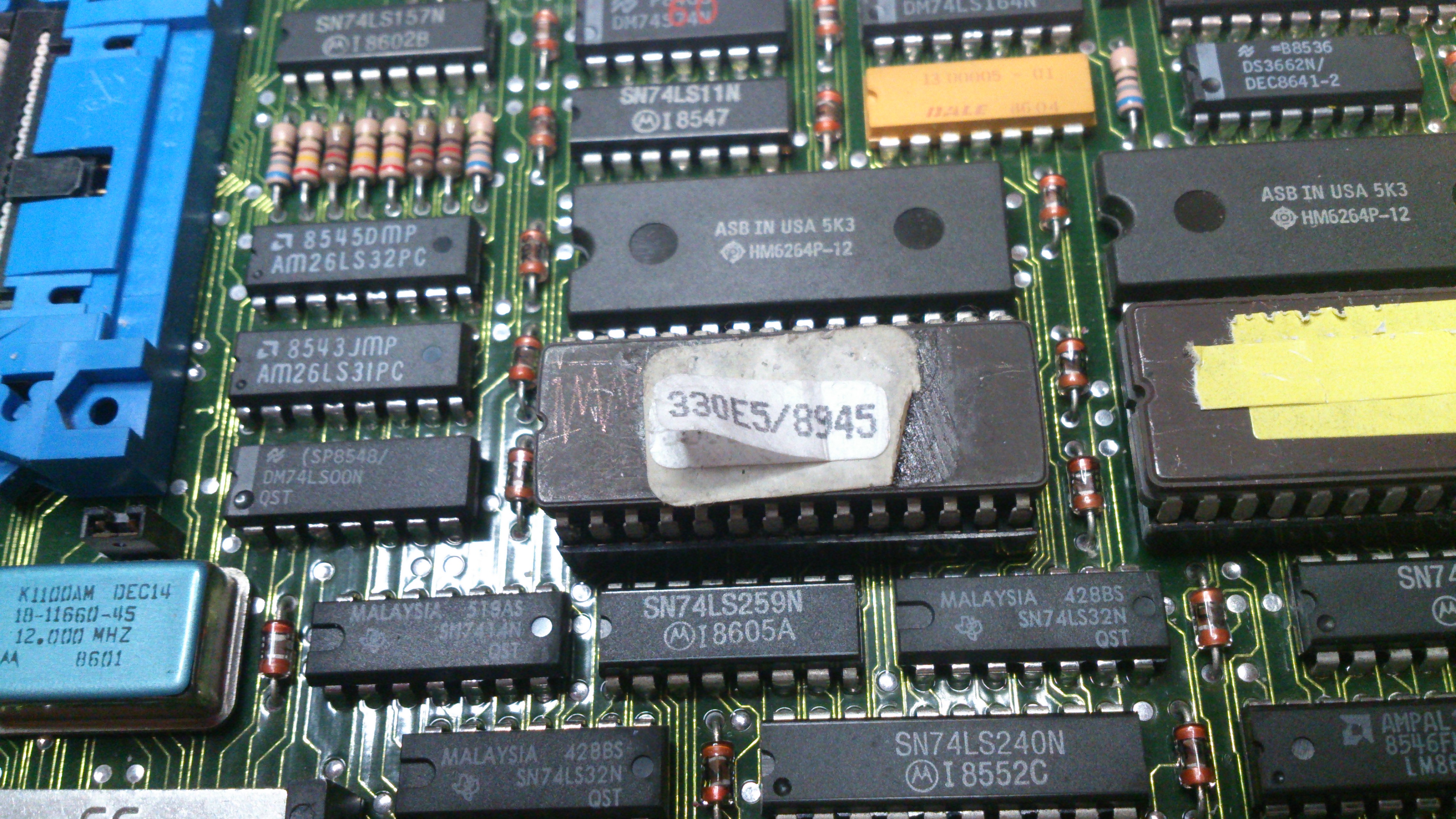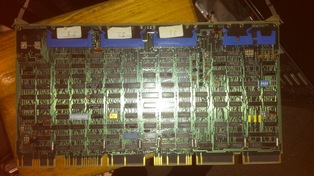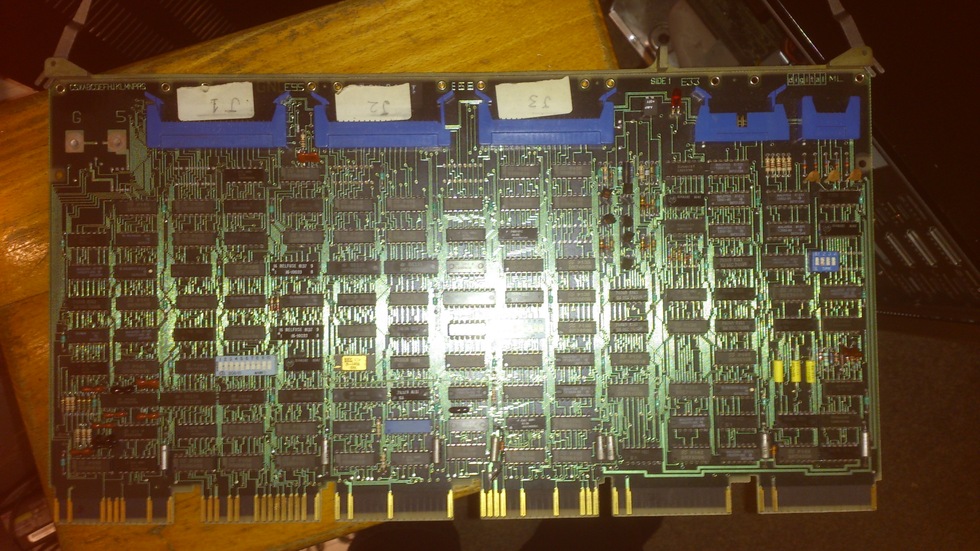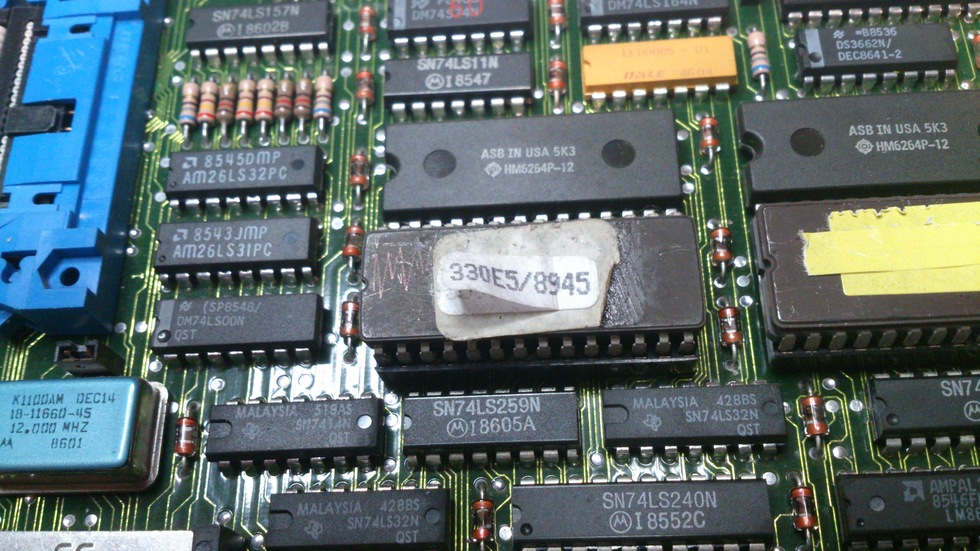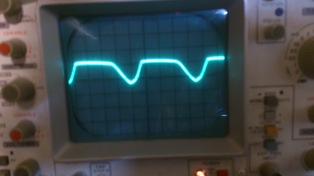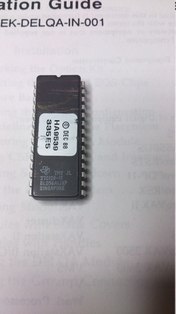 no idea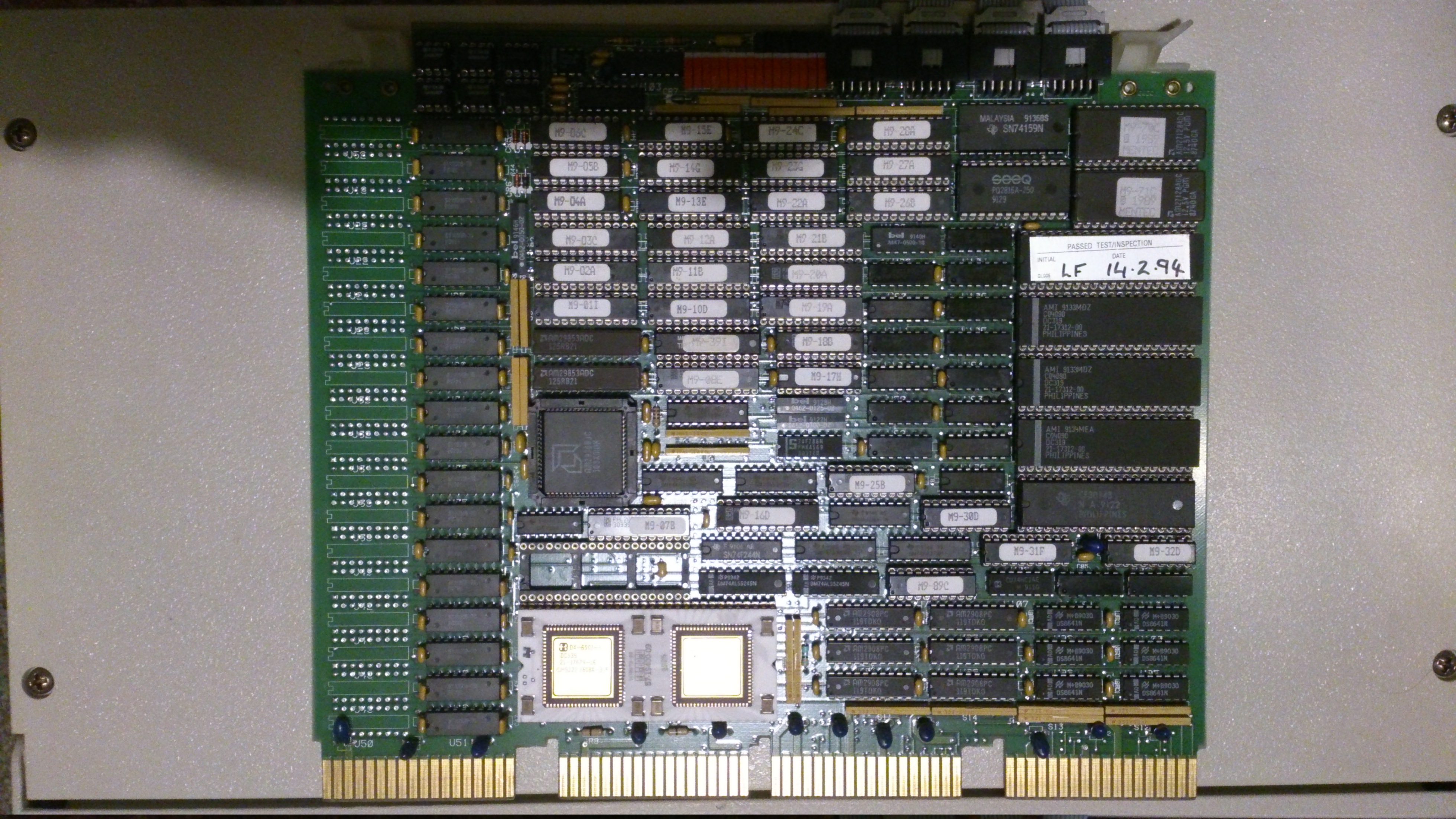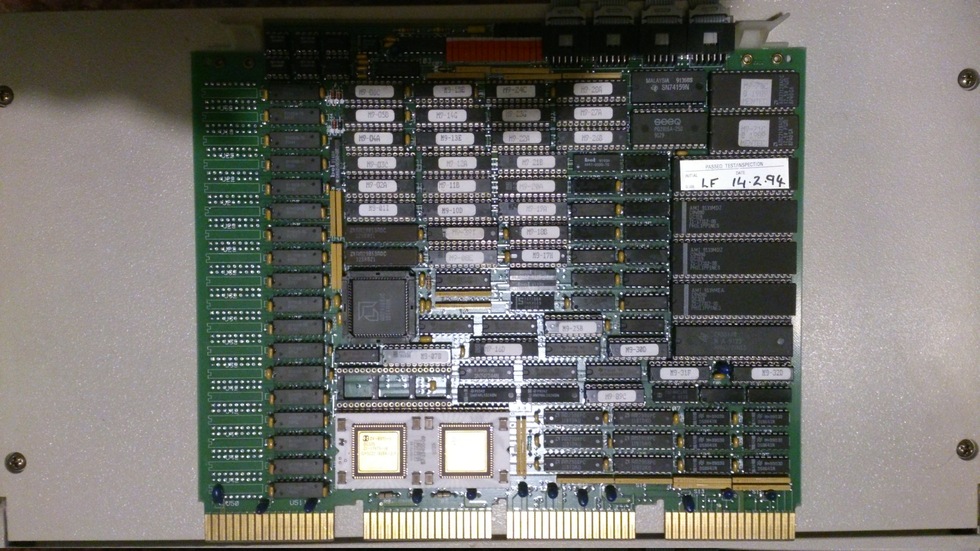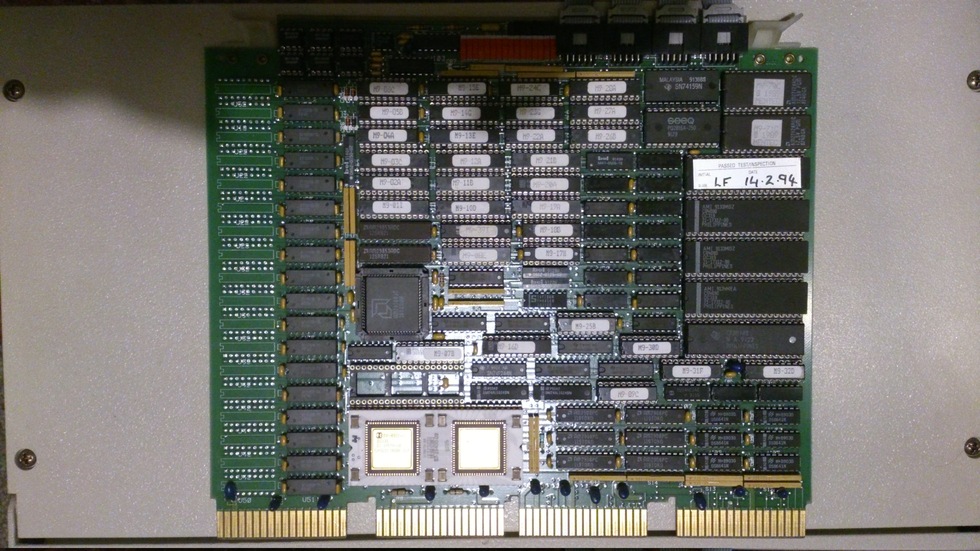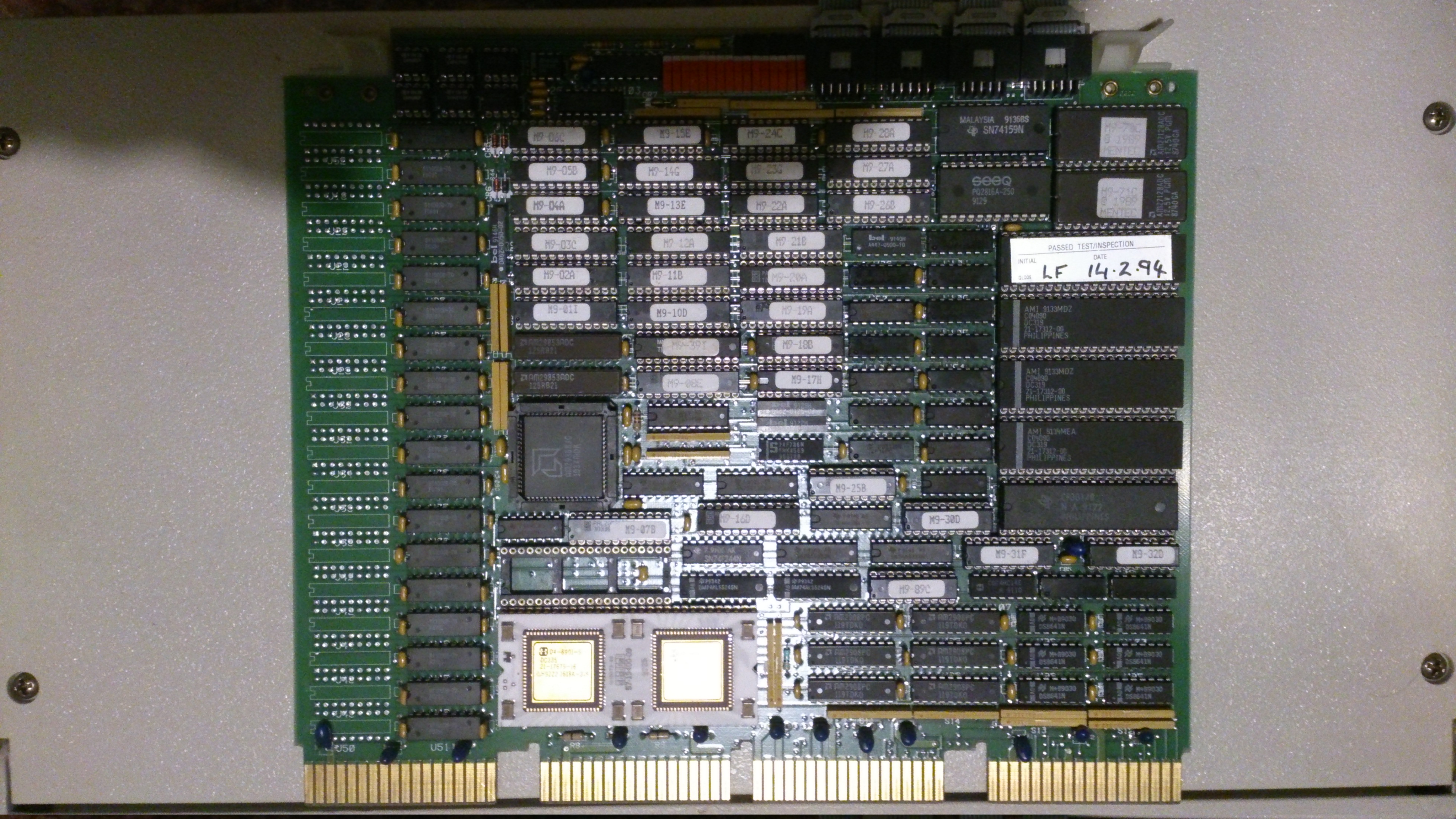 Russian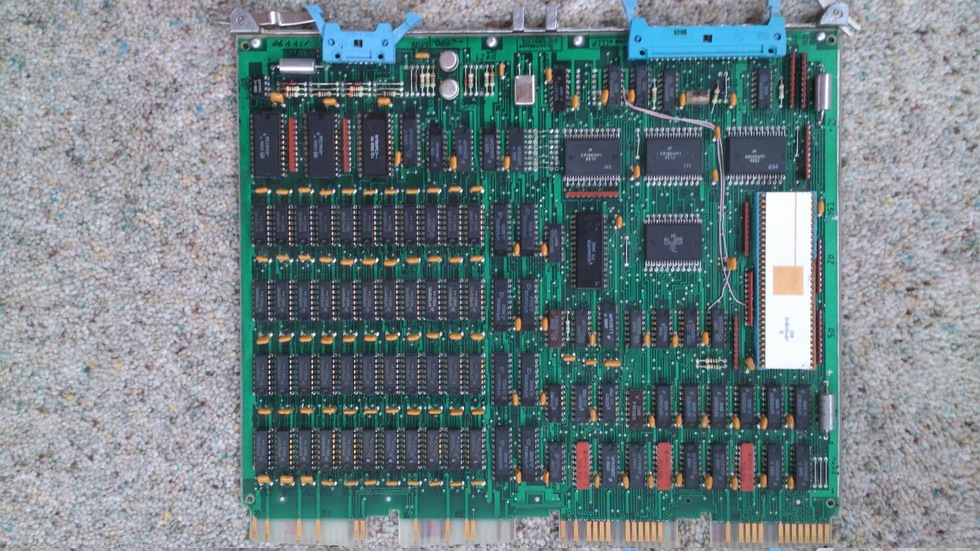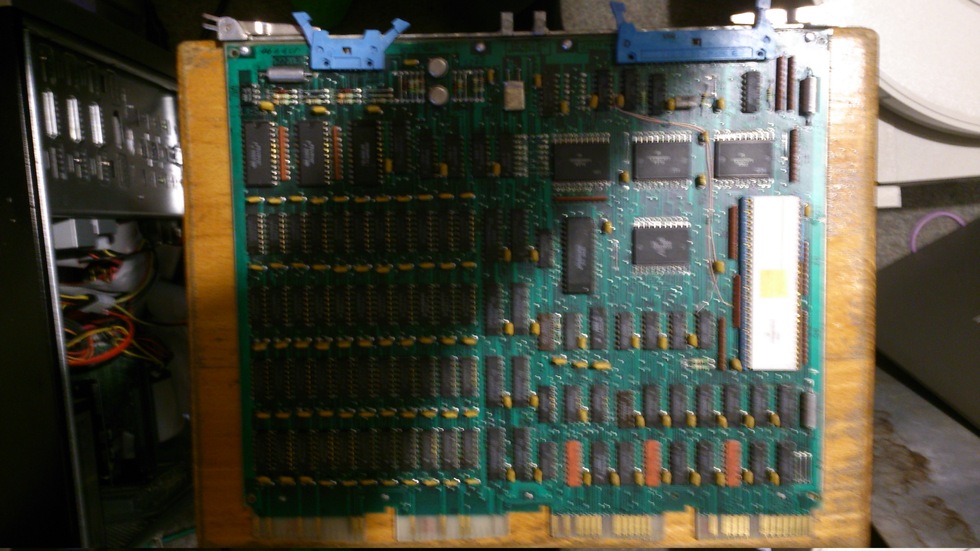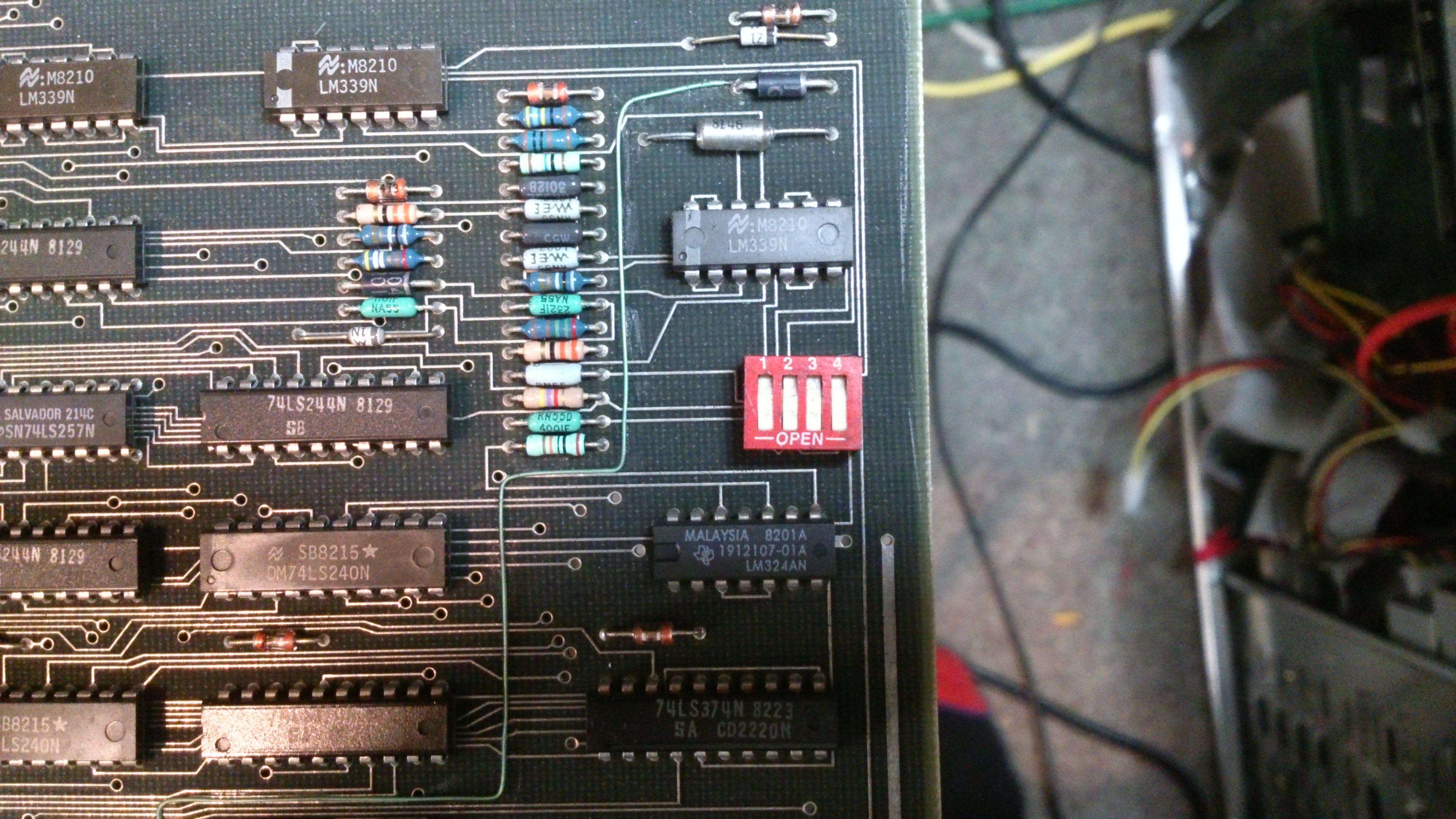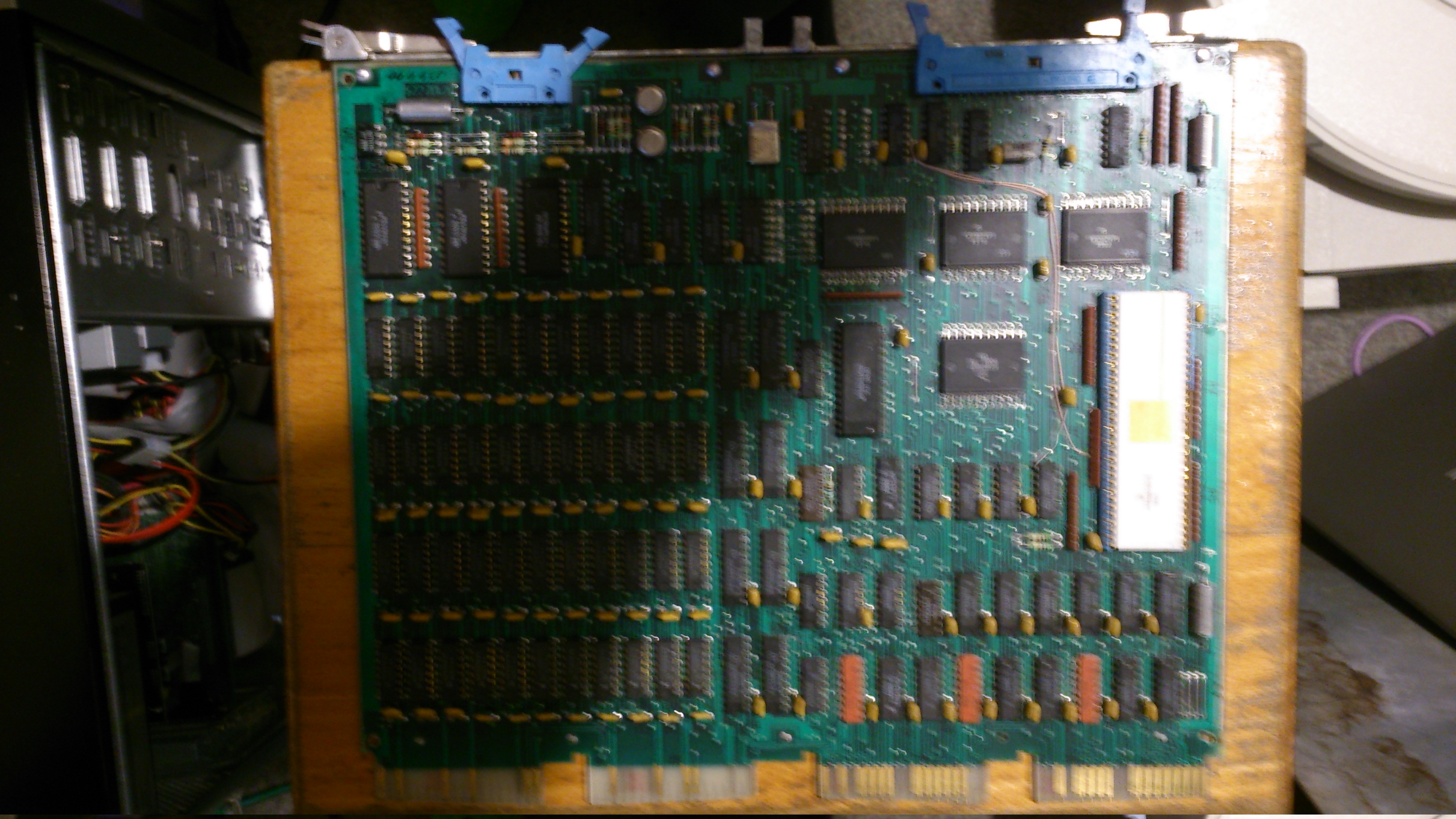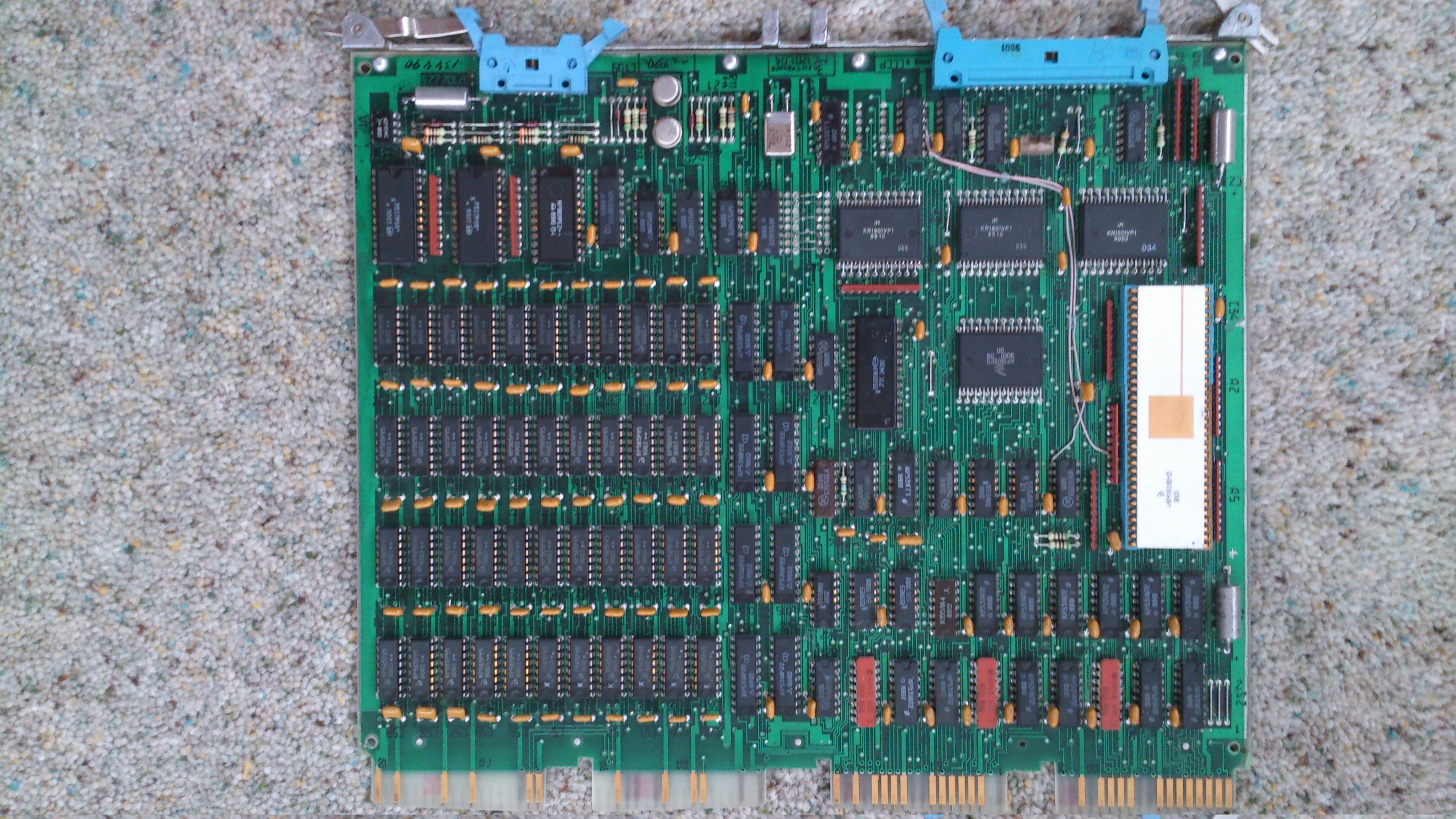 11/24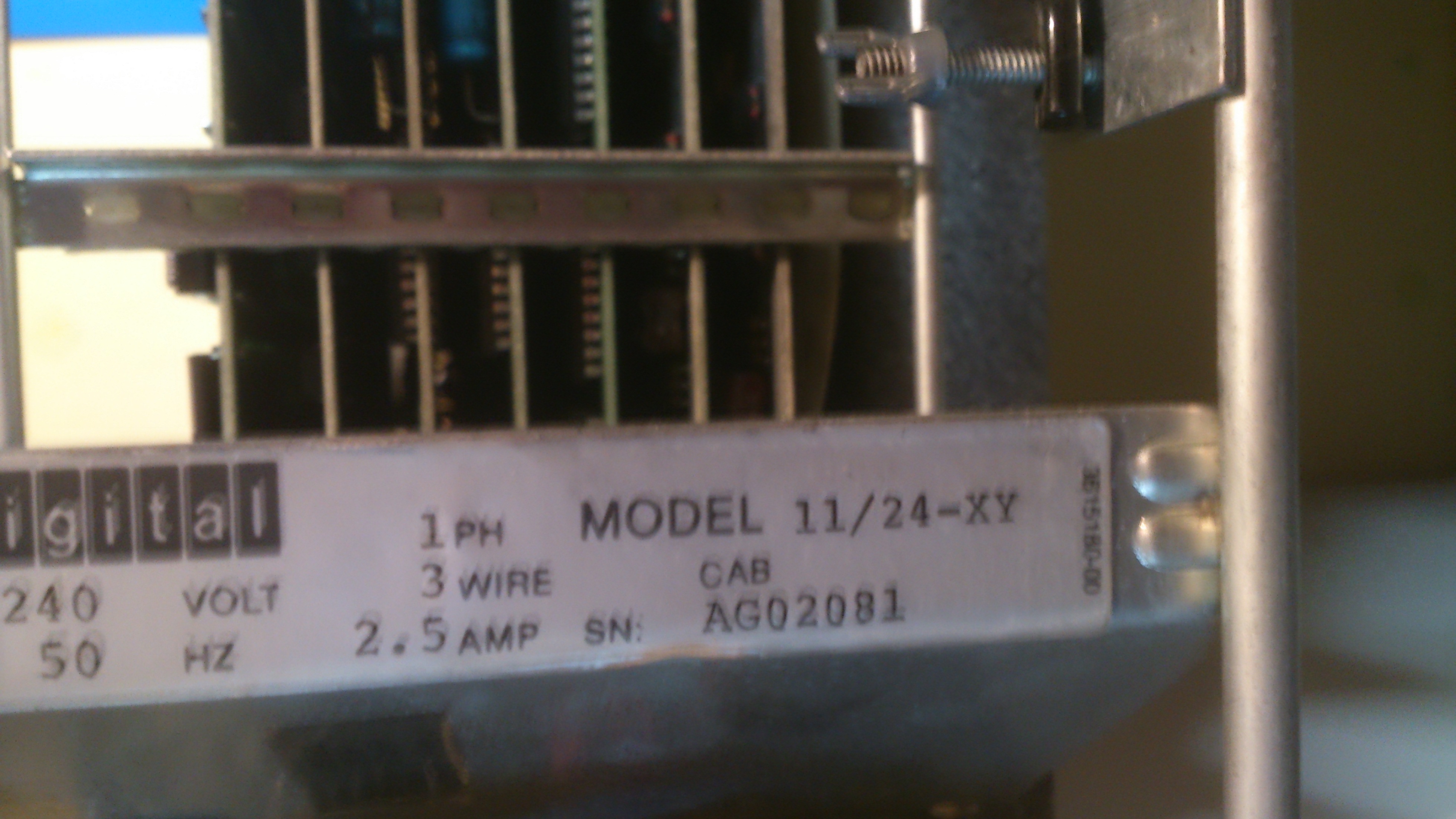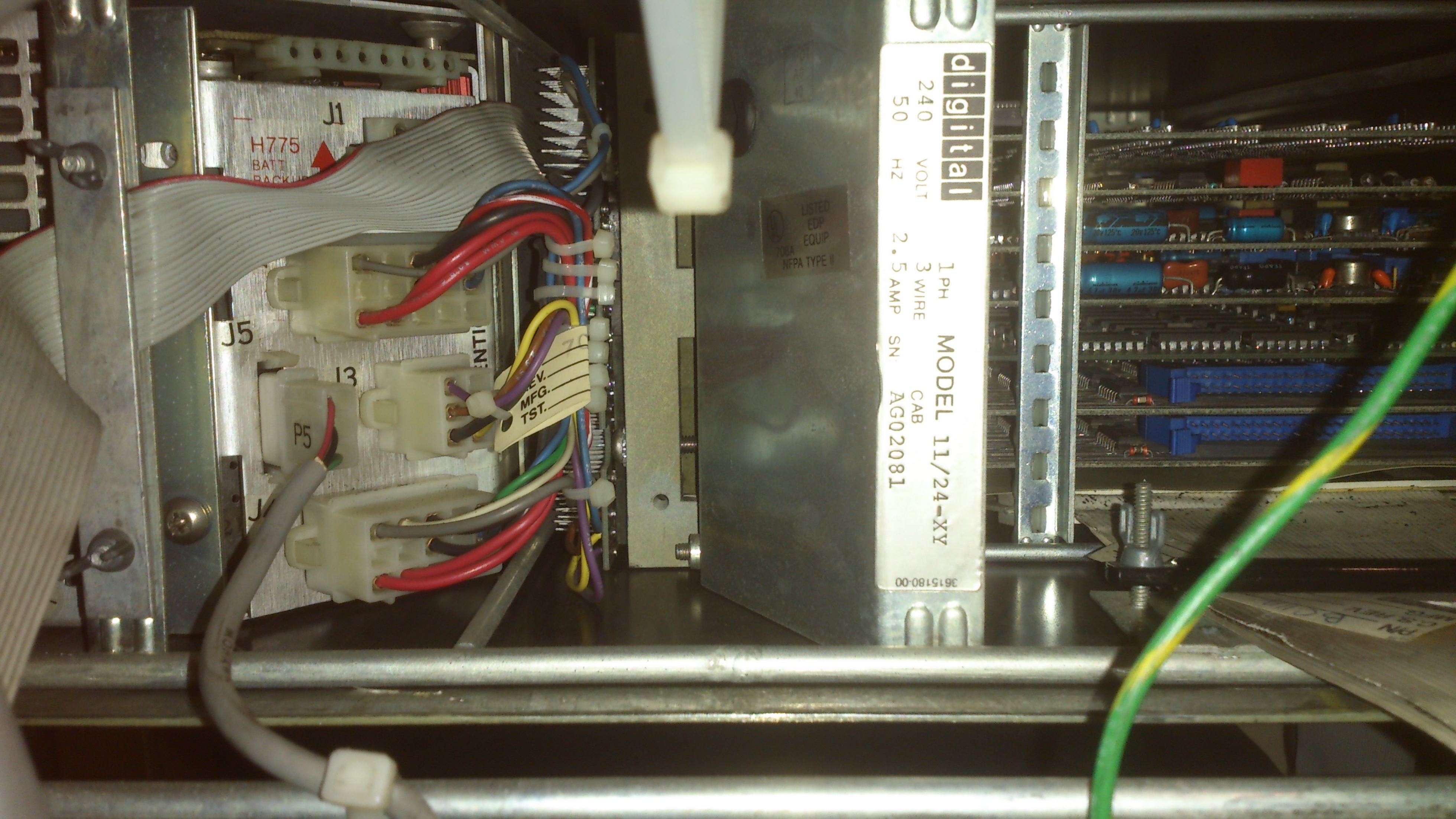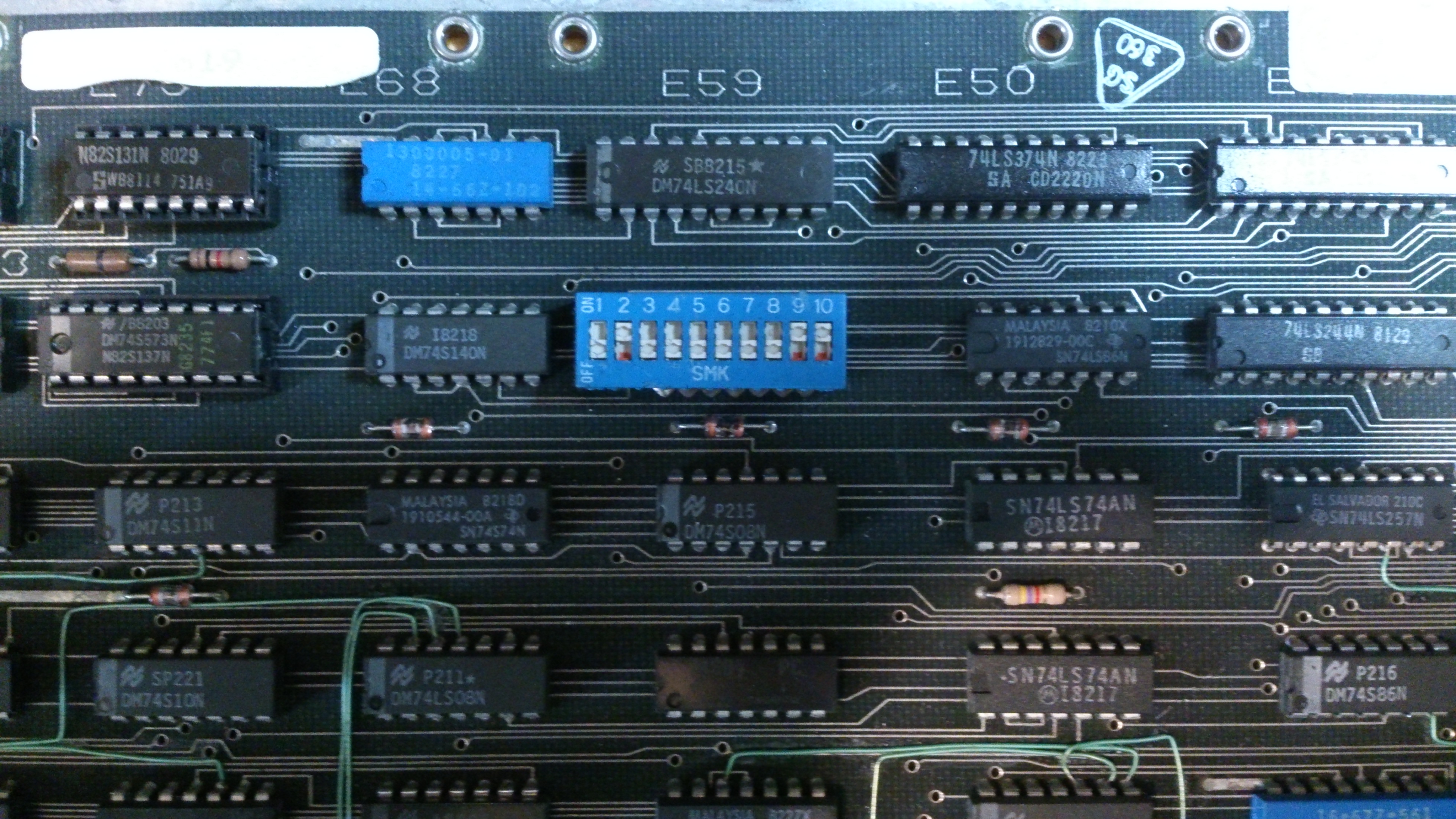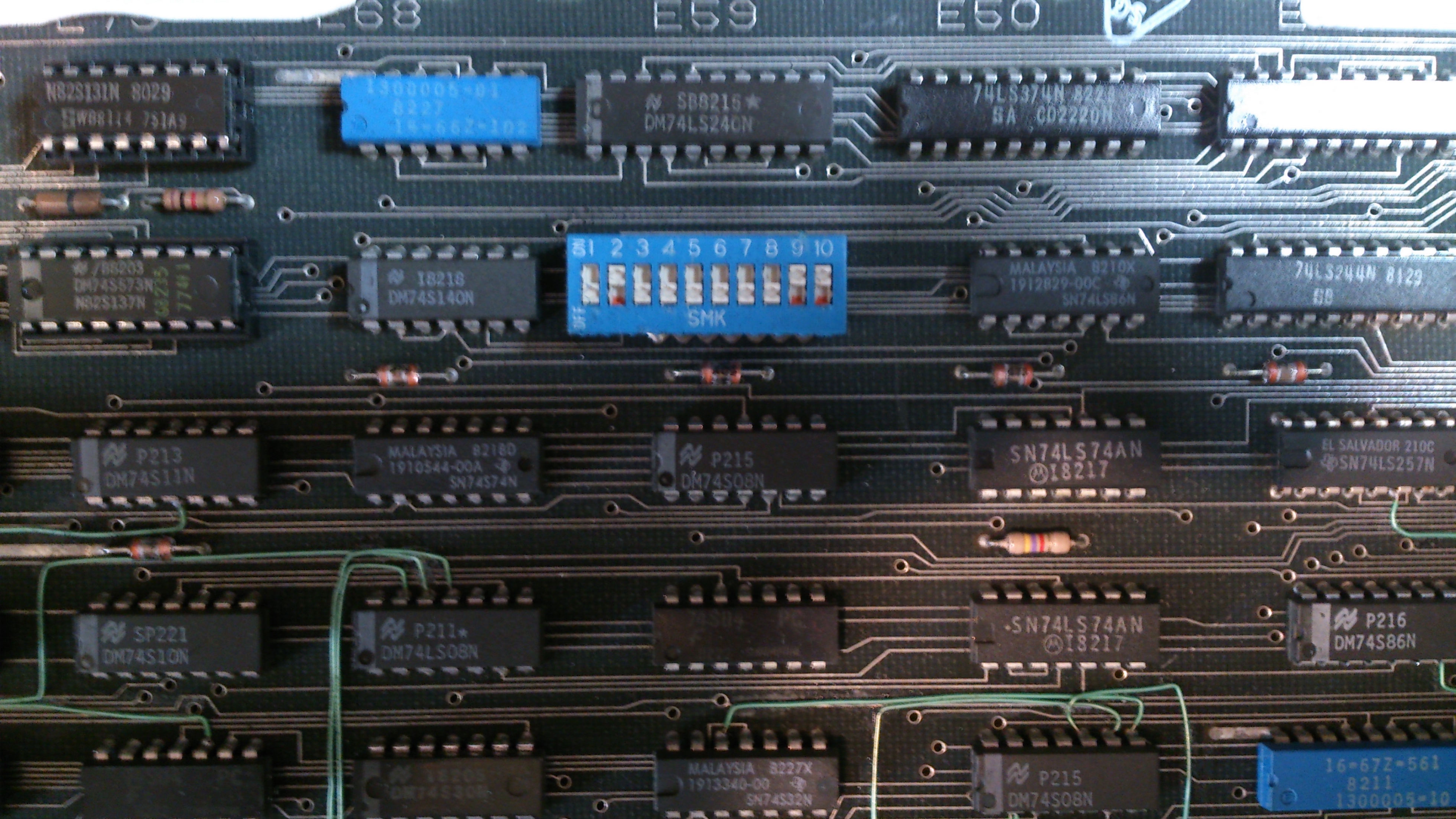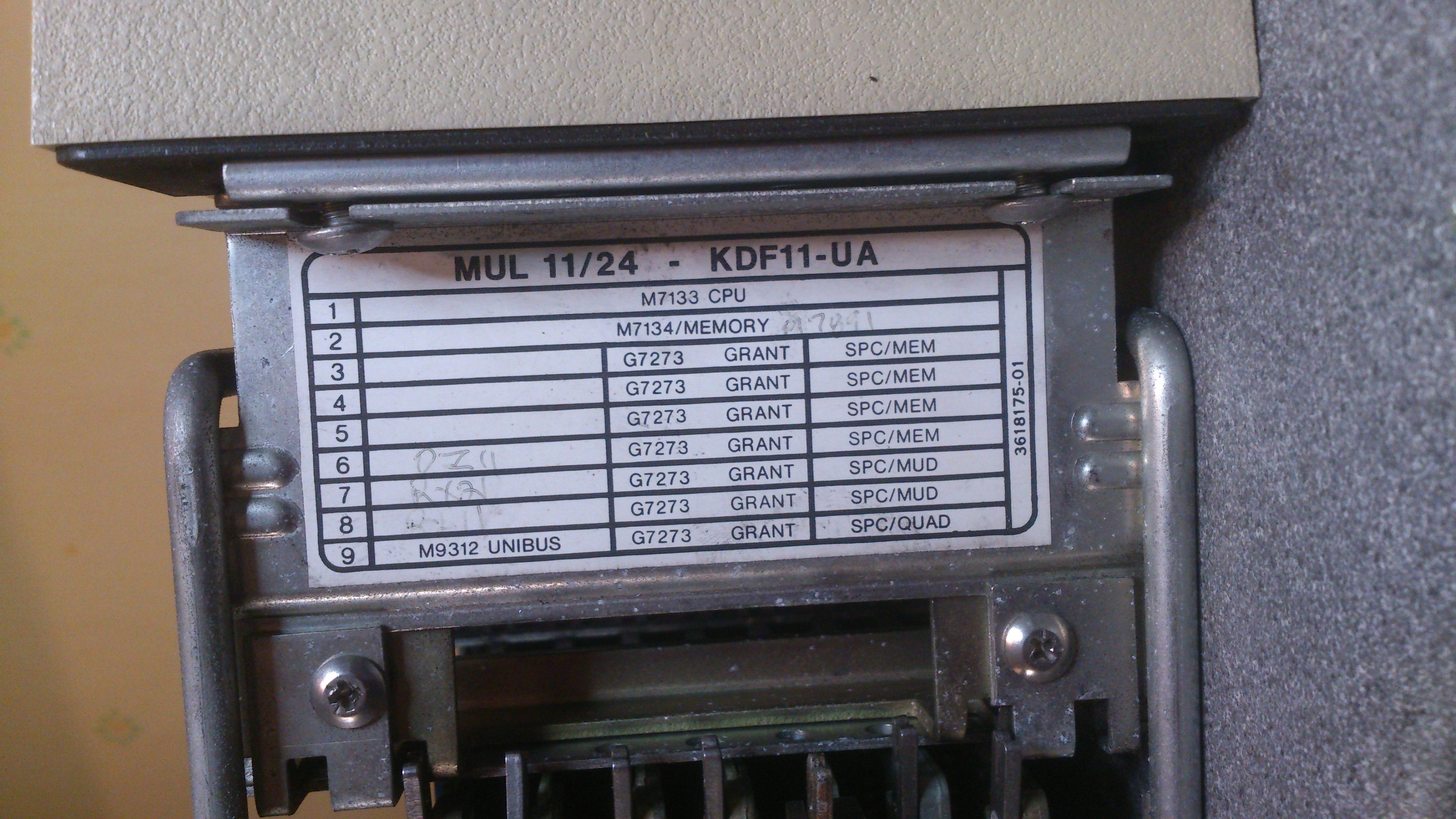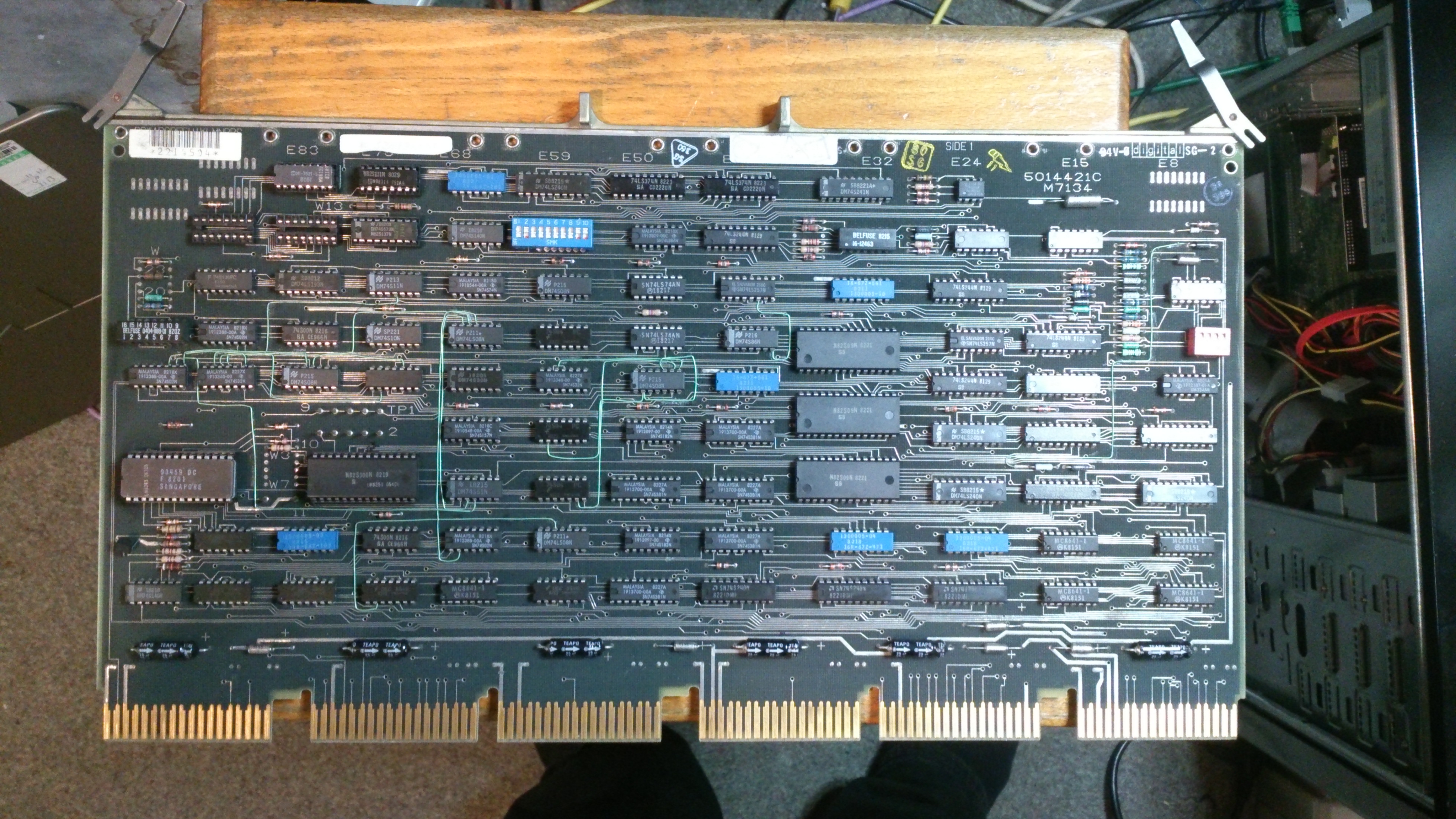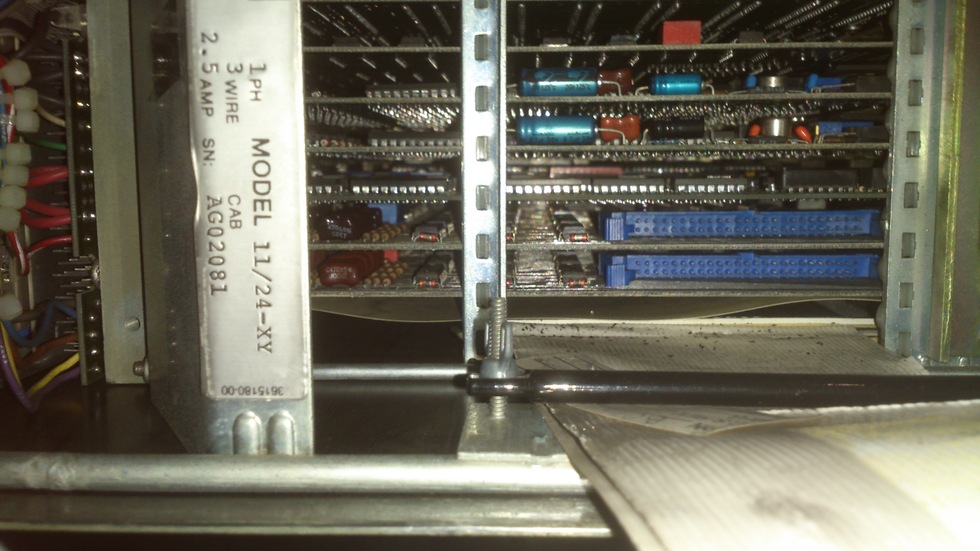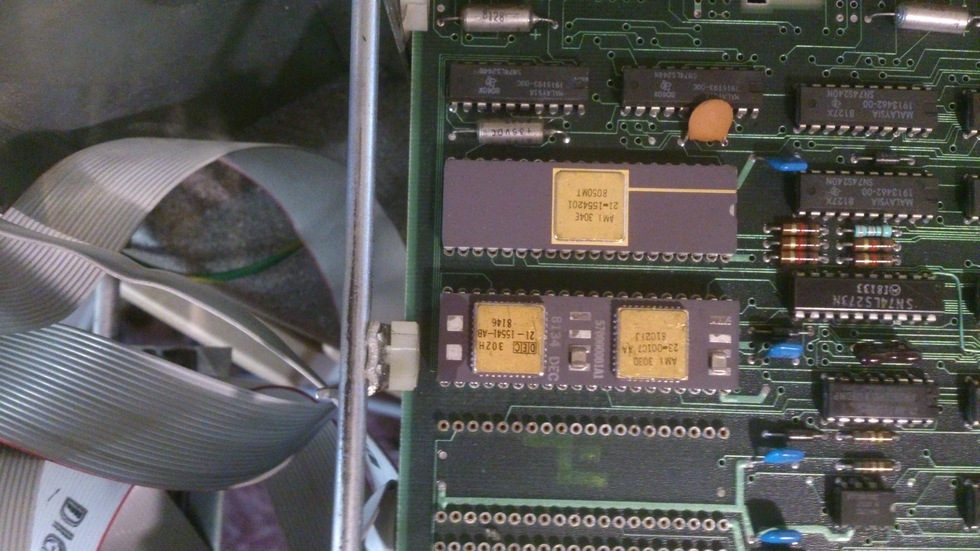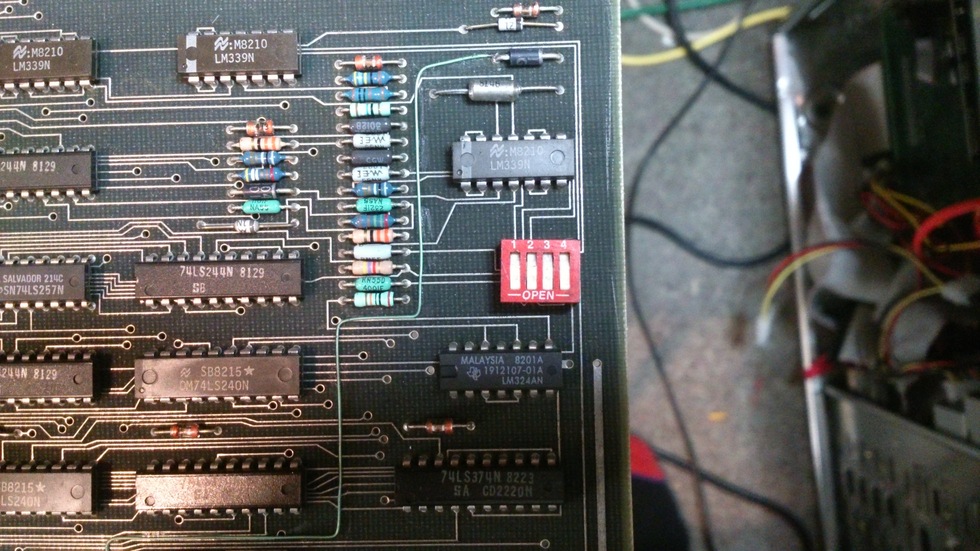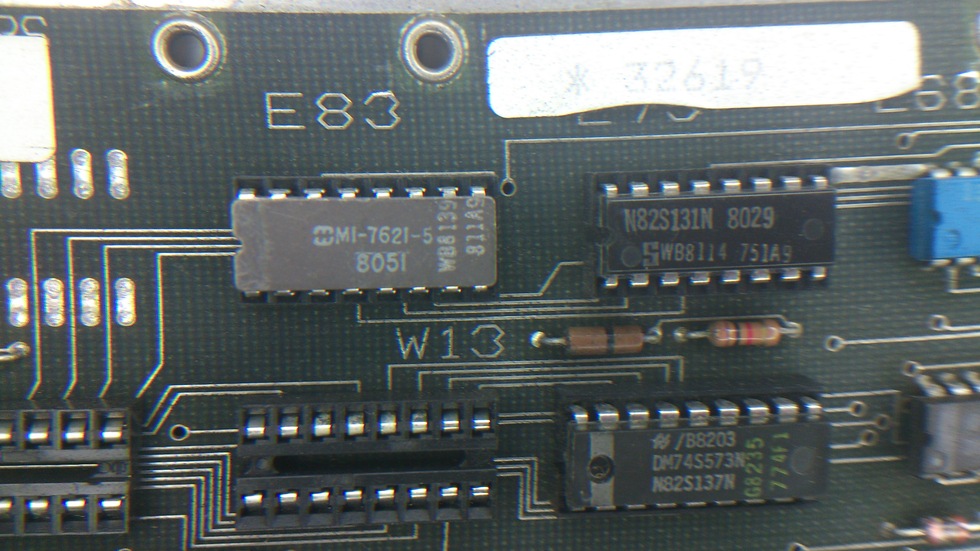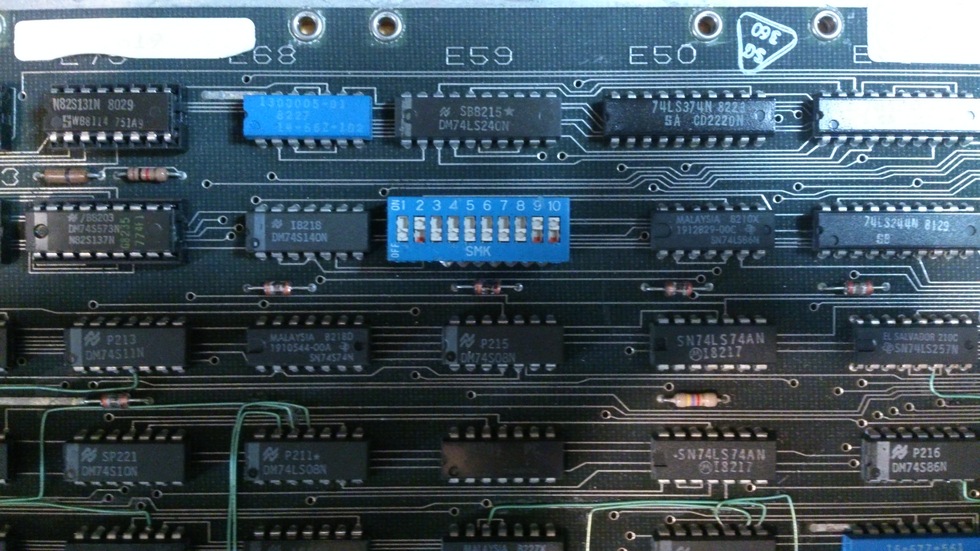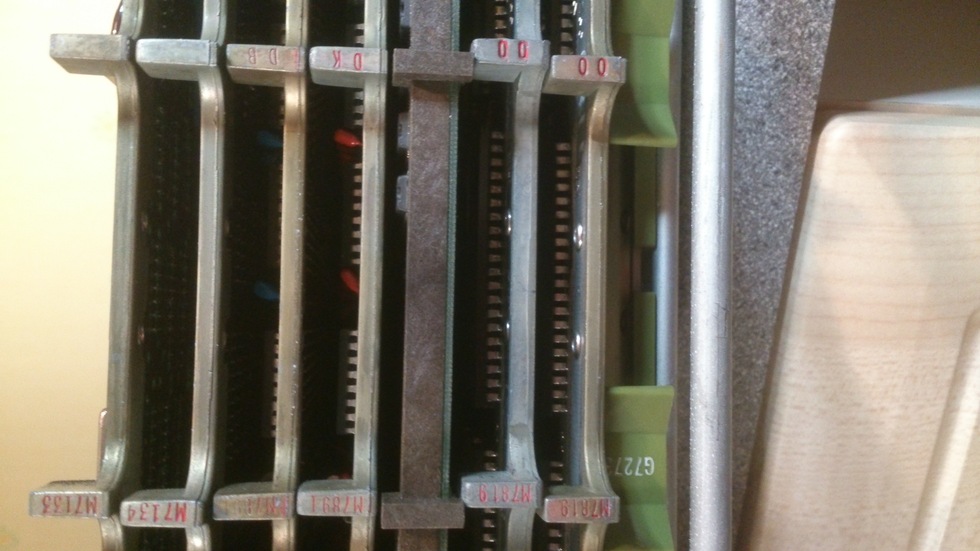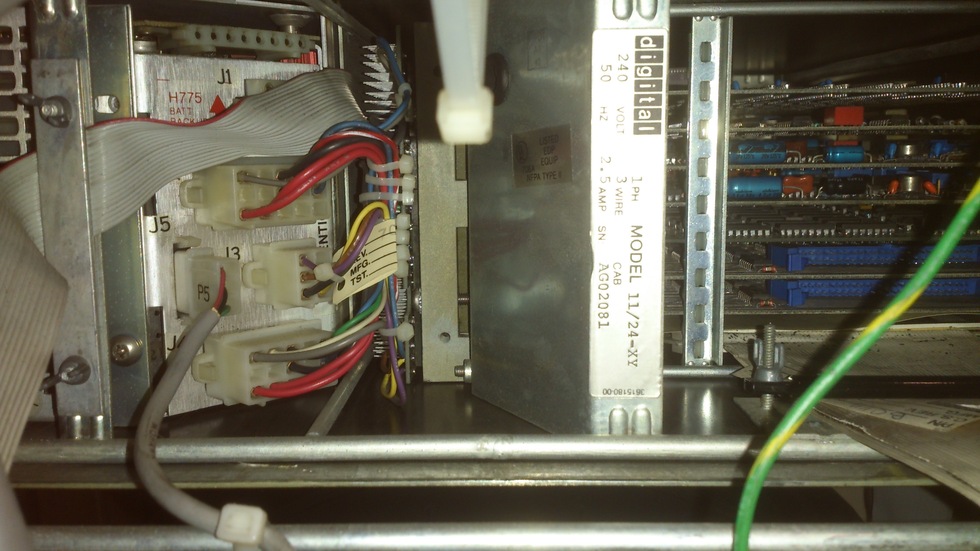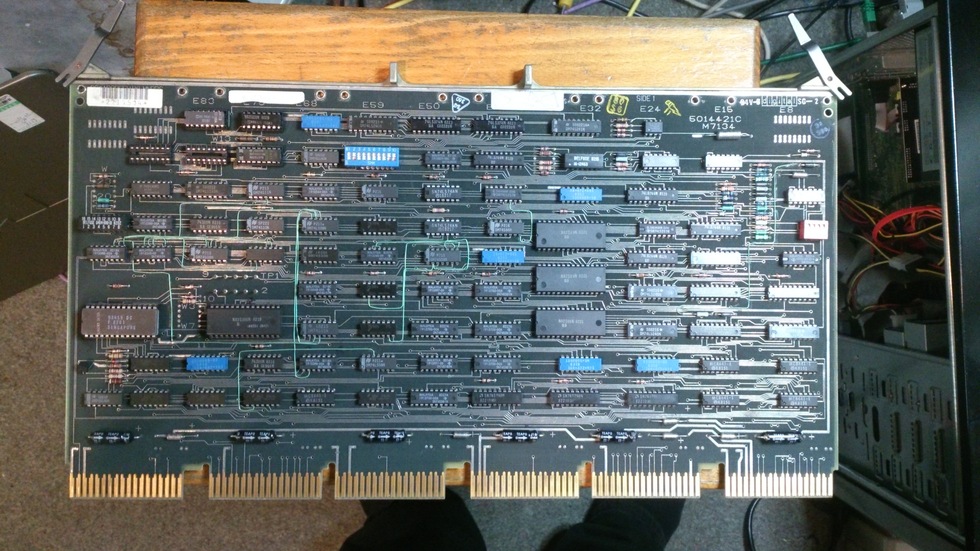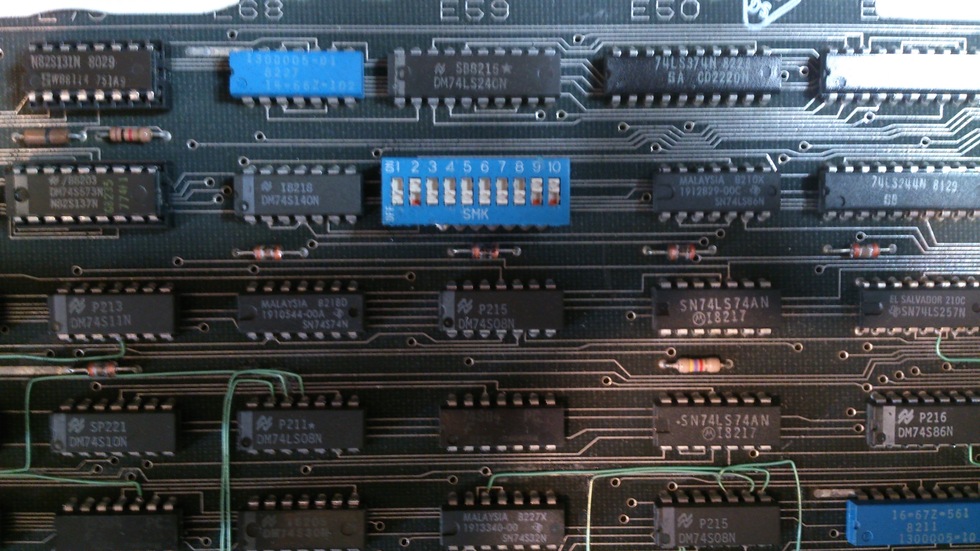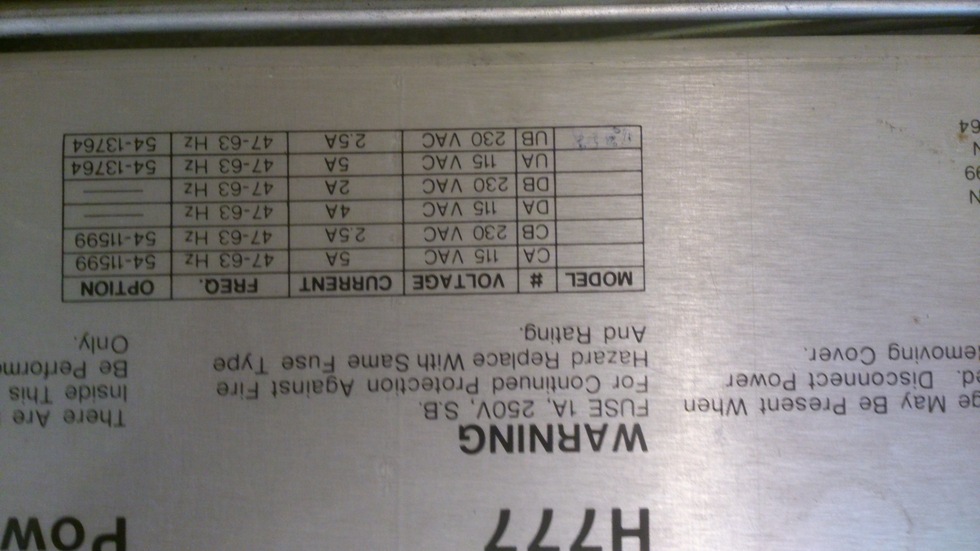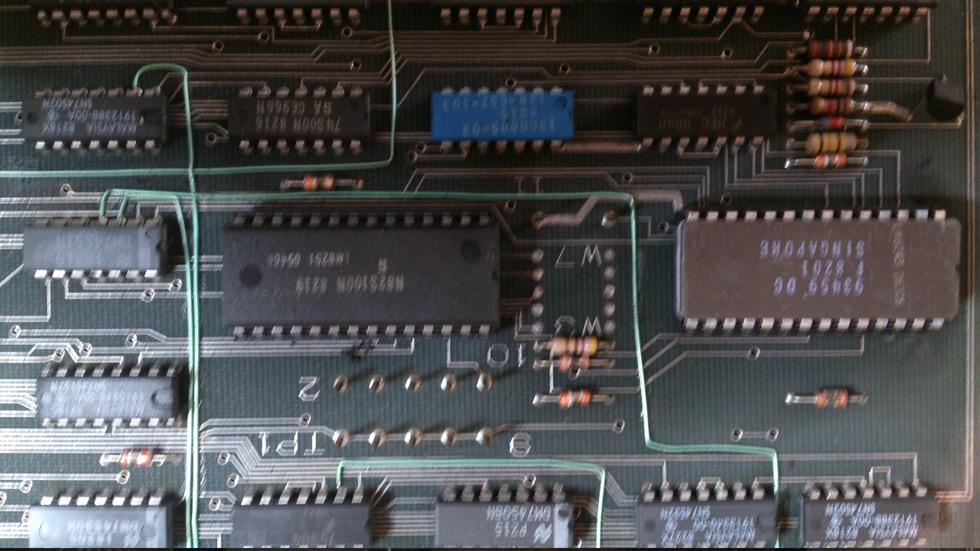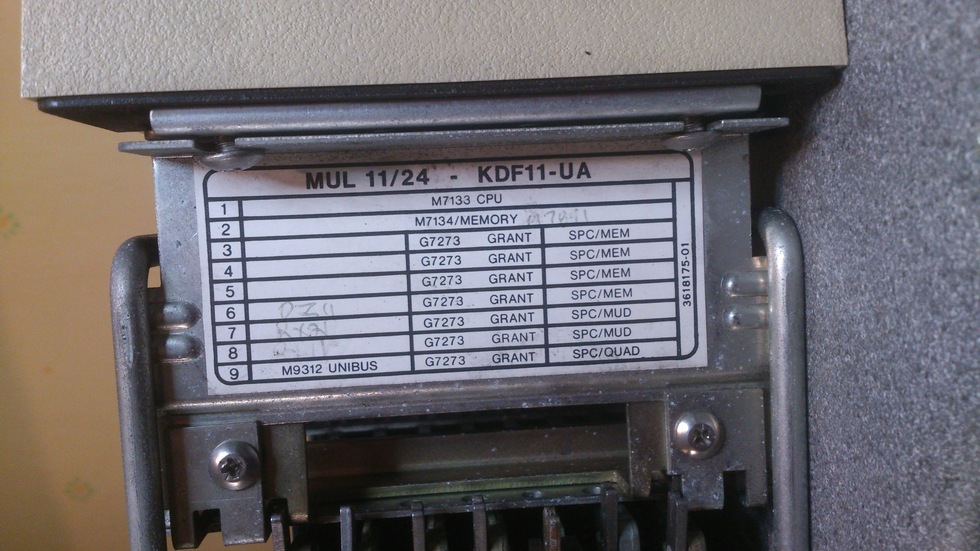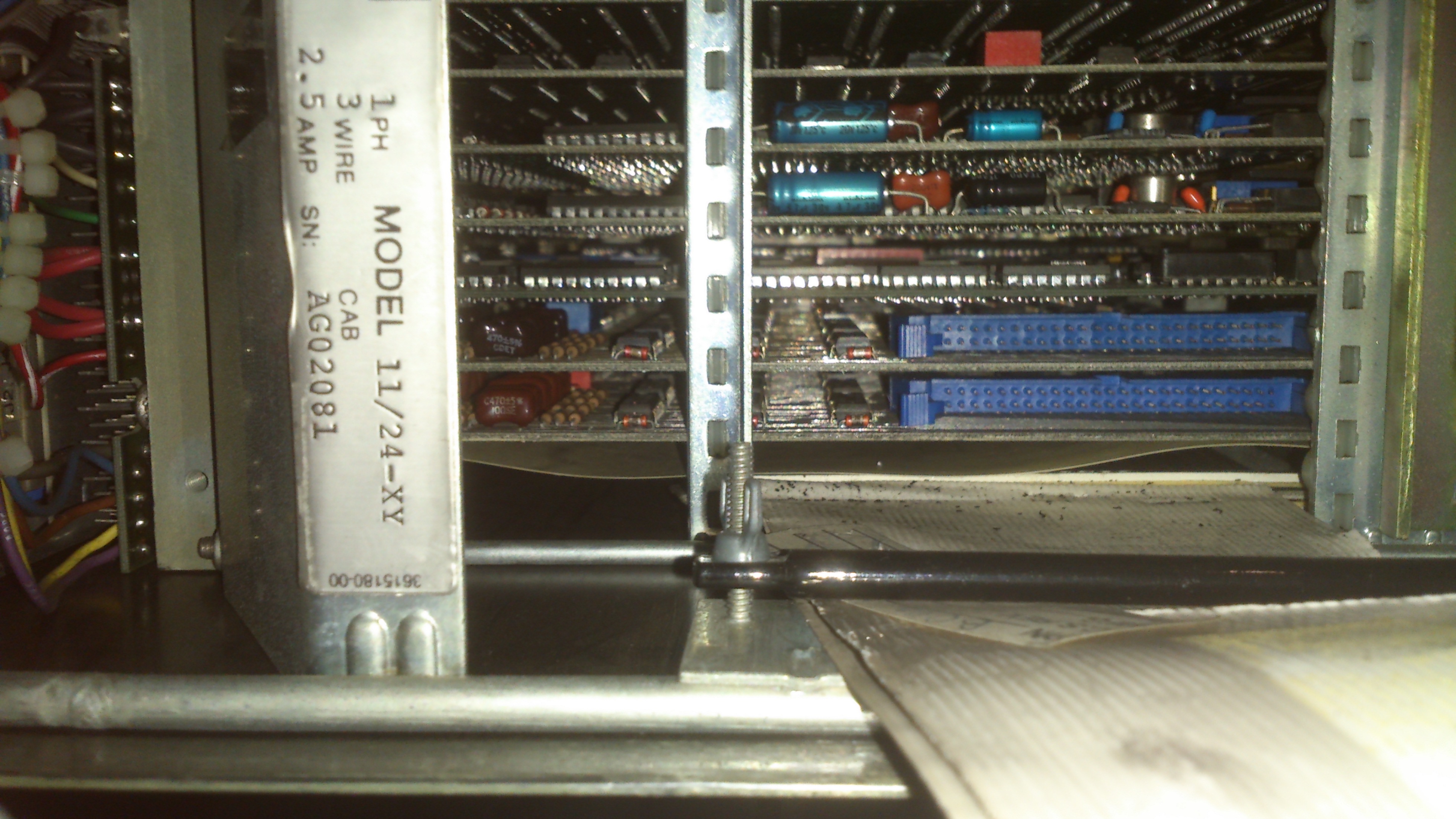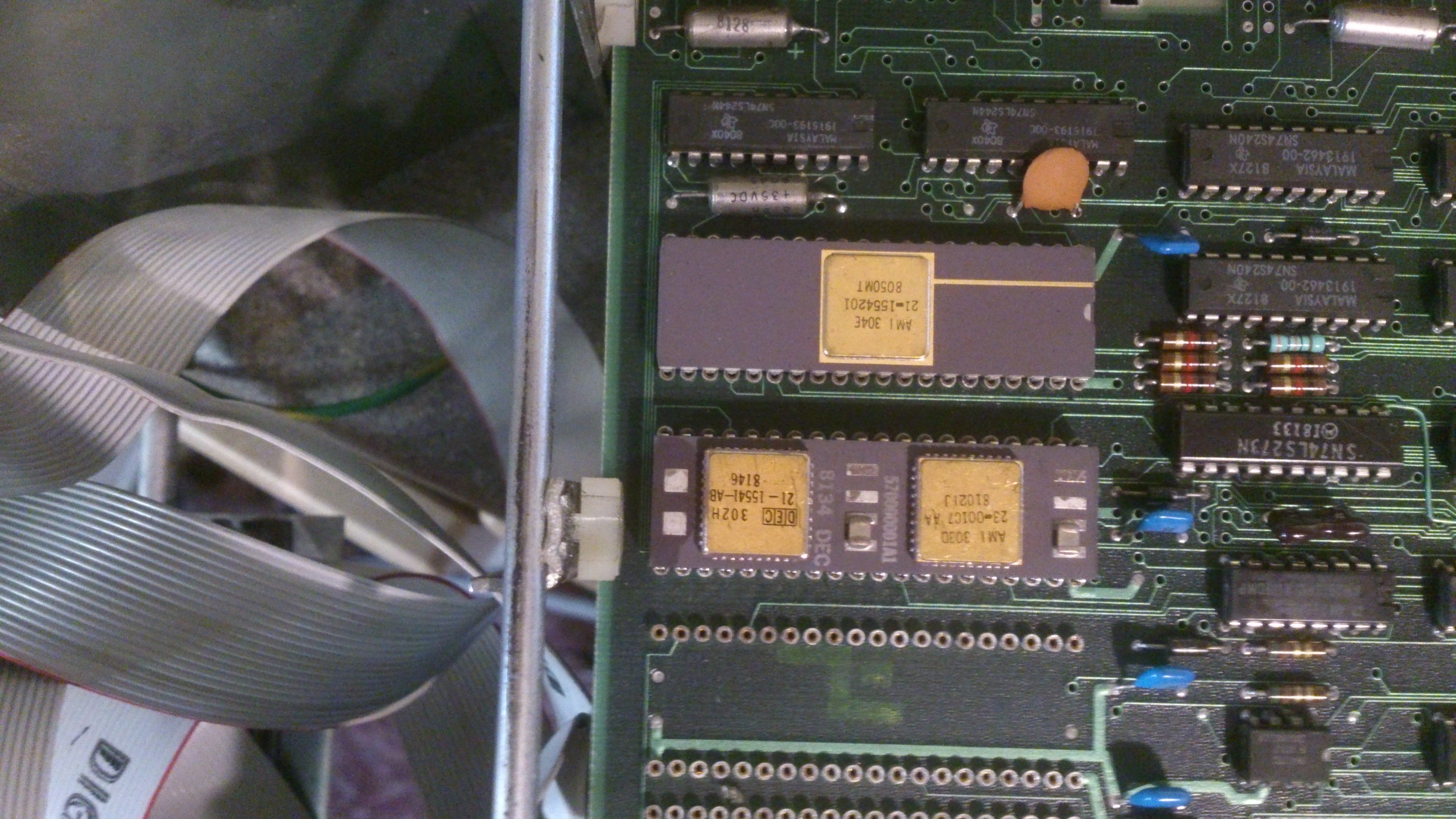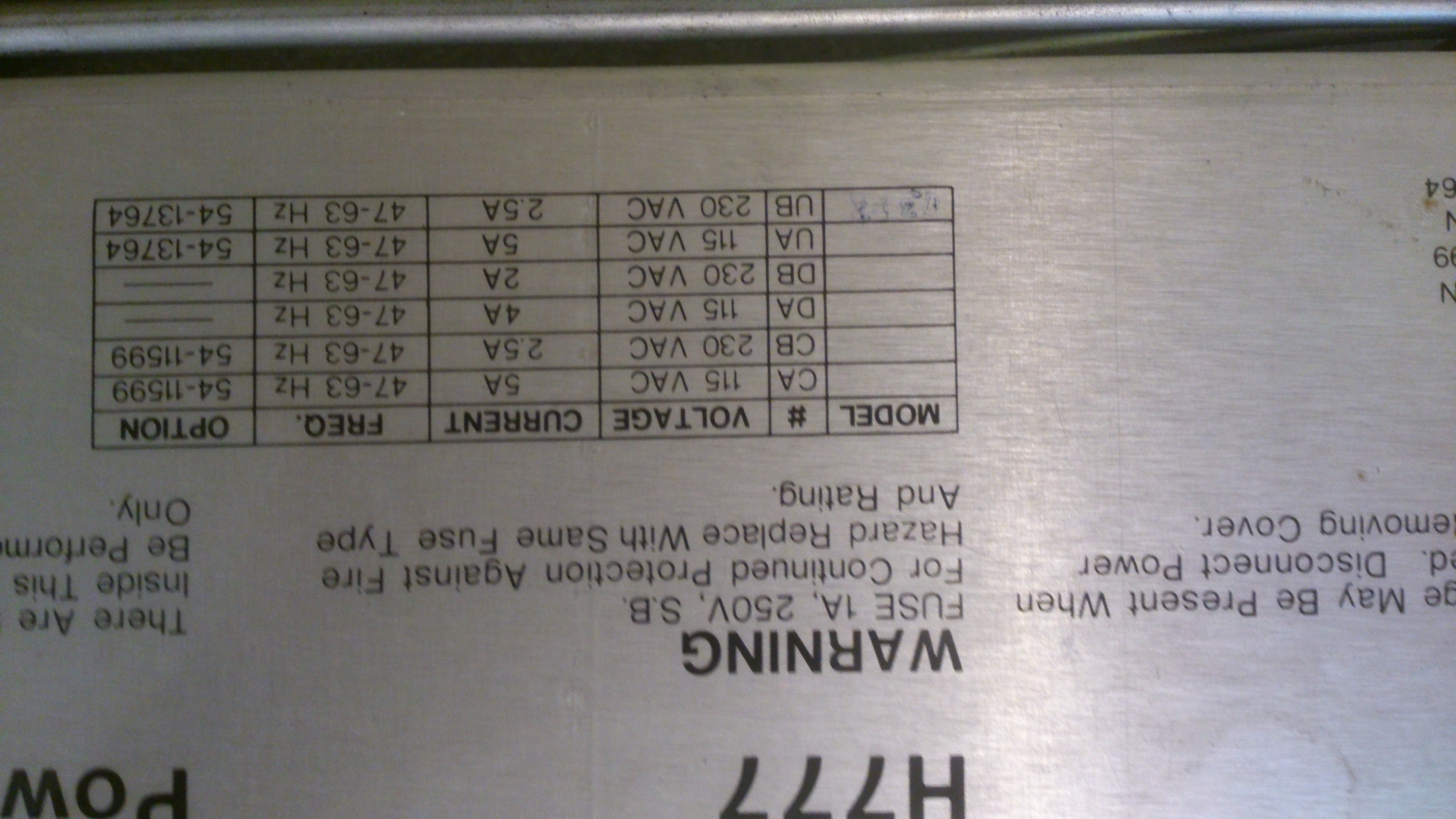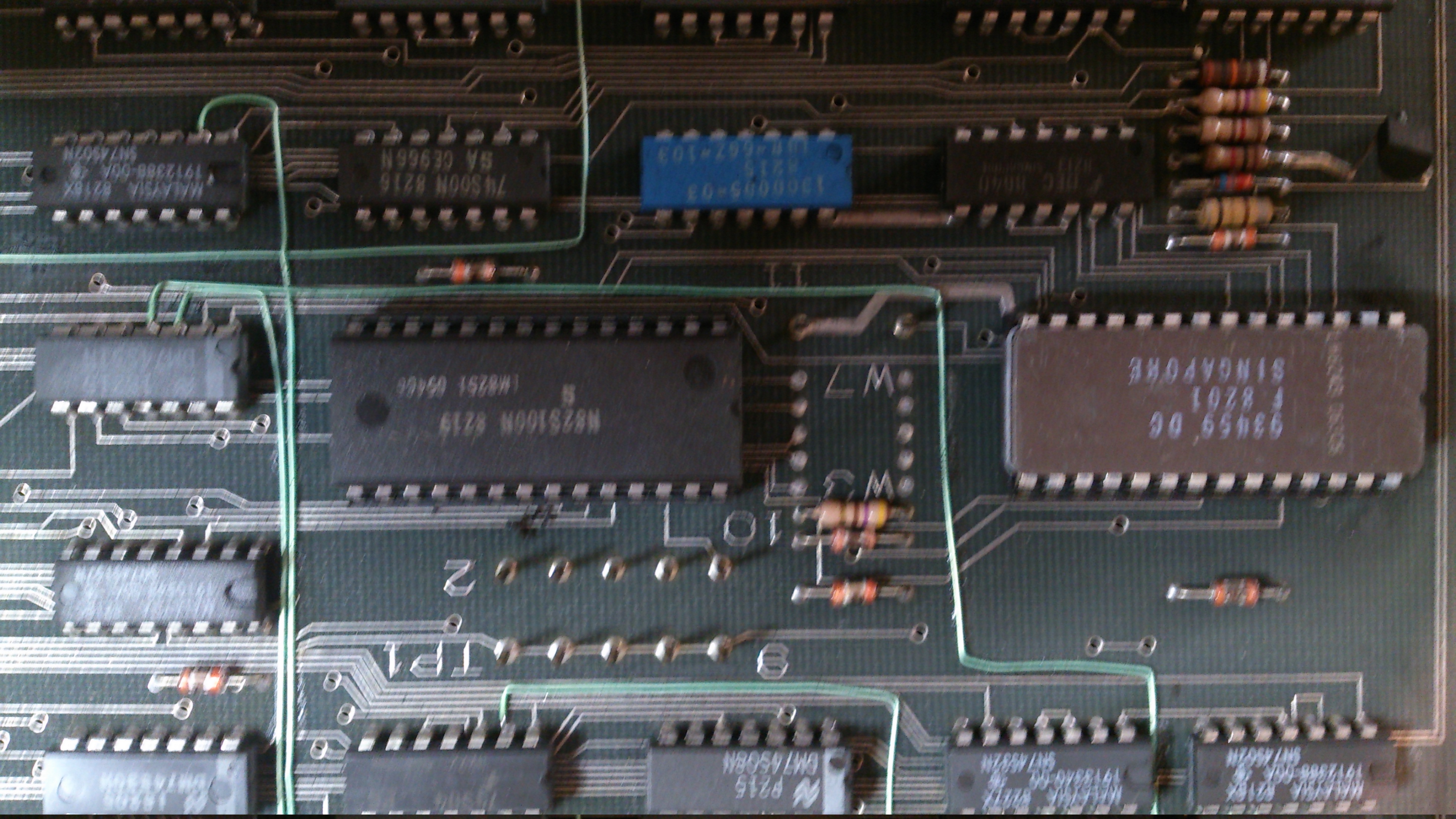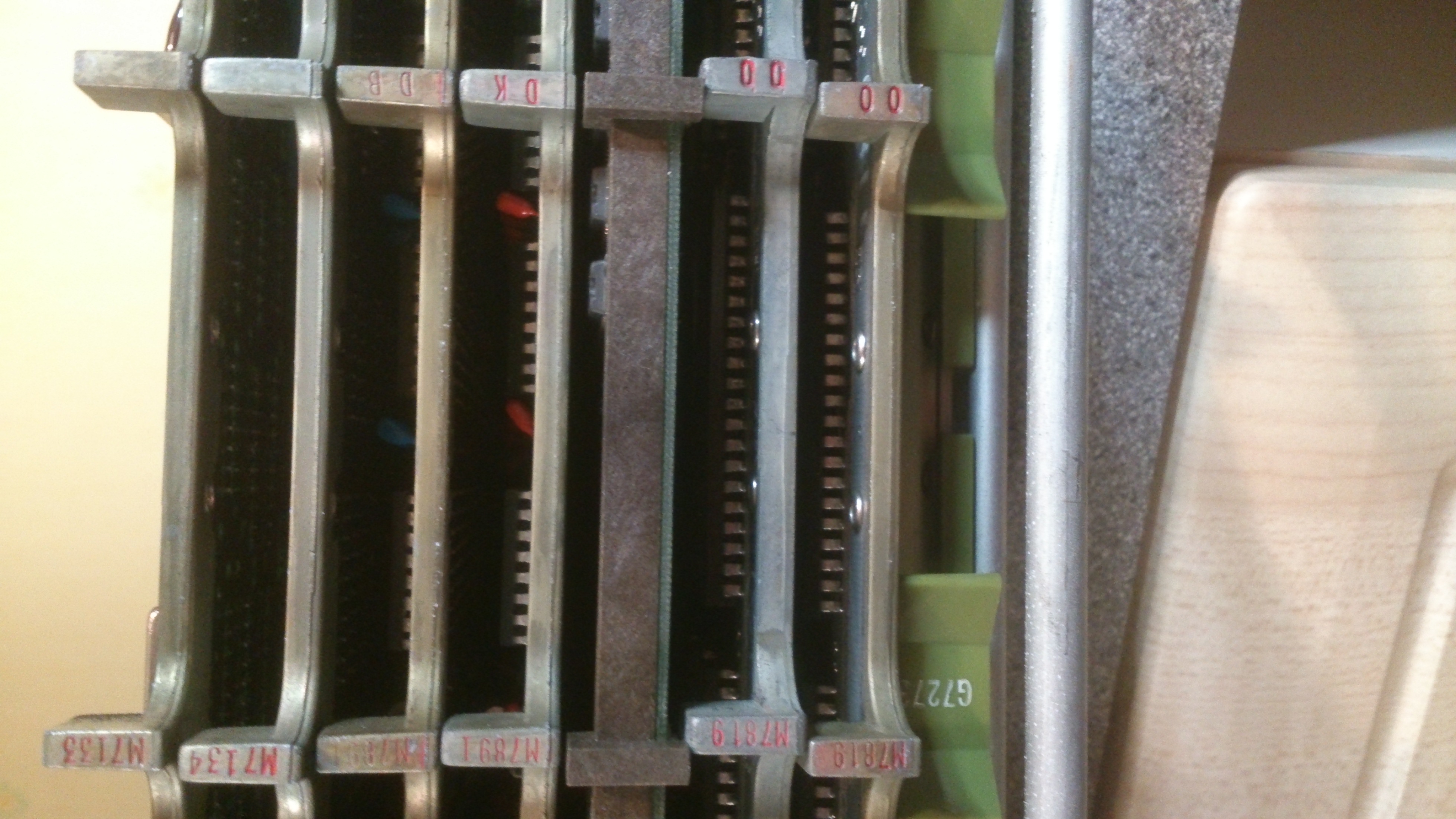 Mentec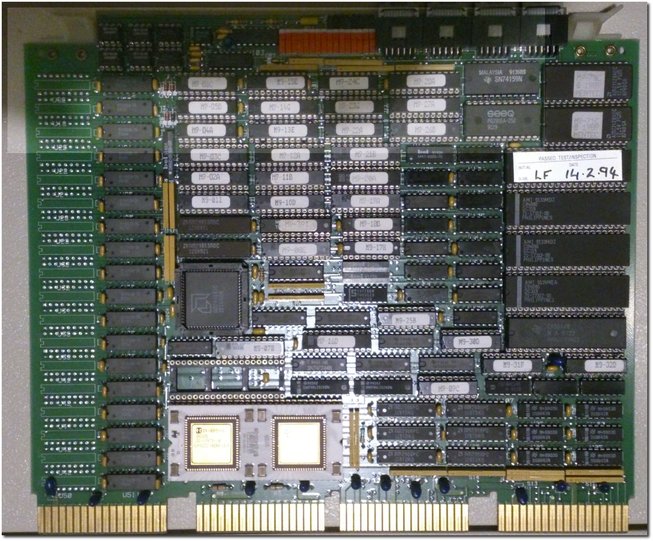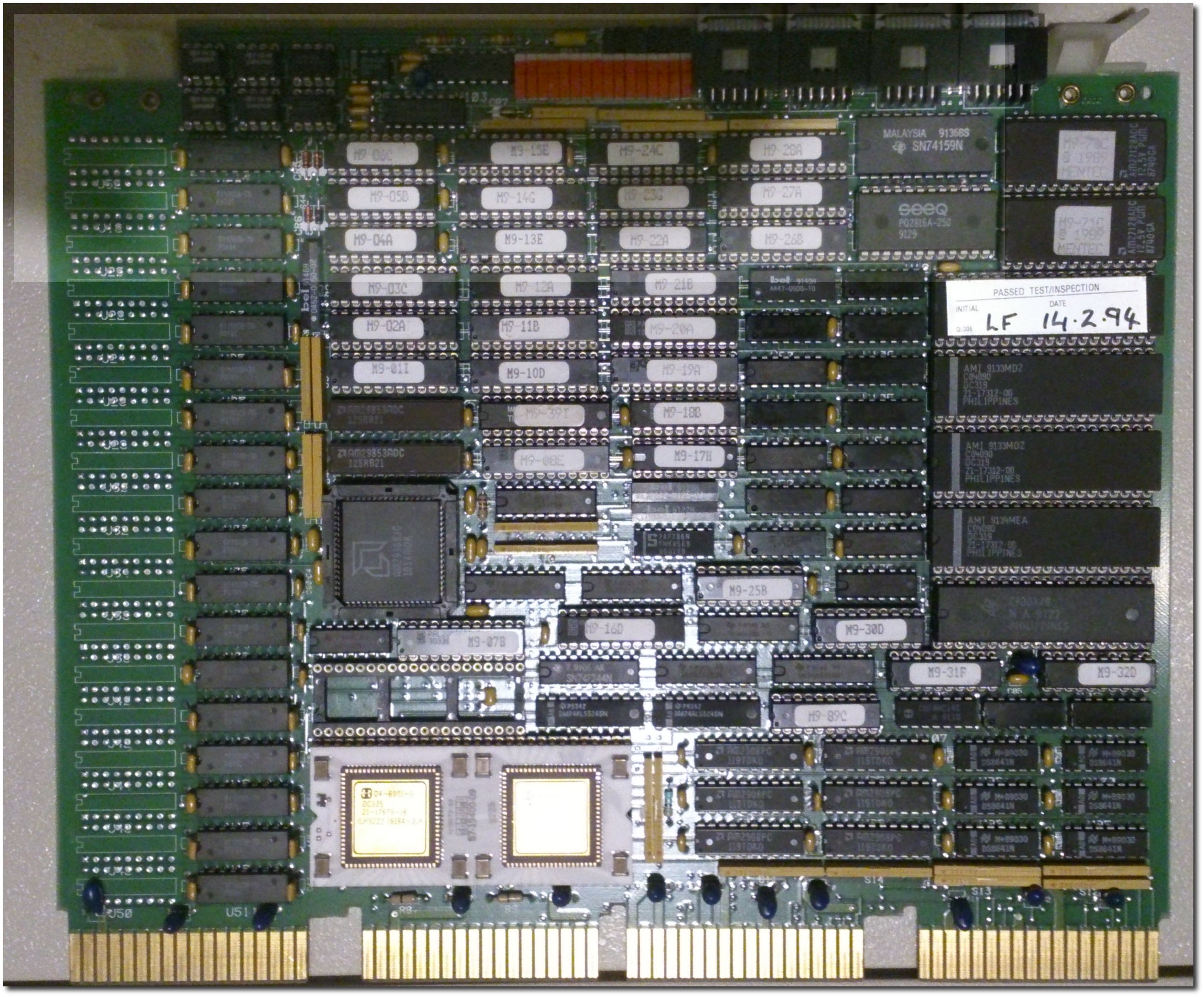 SCSI2SD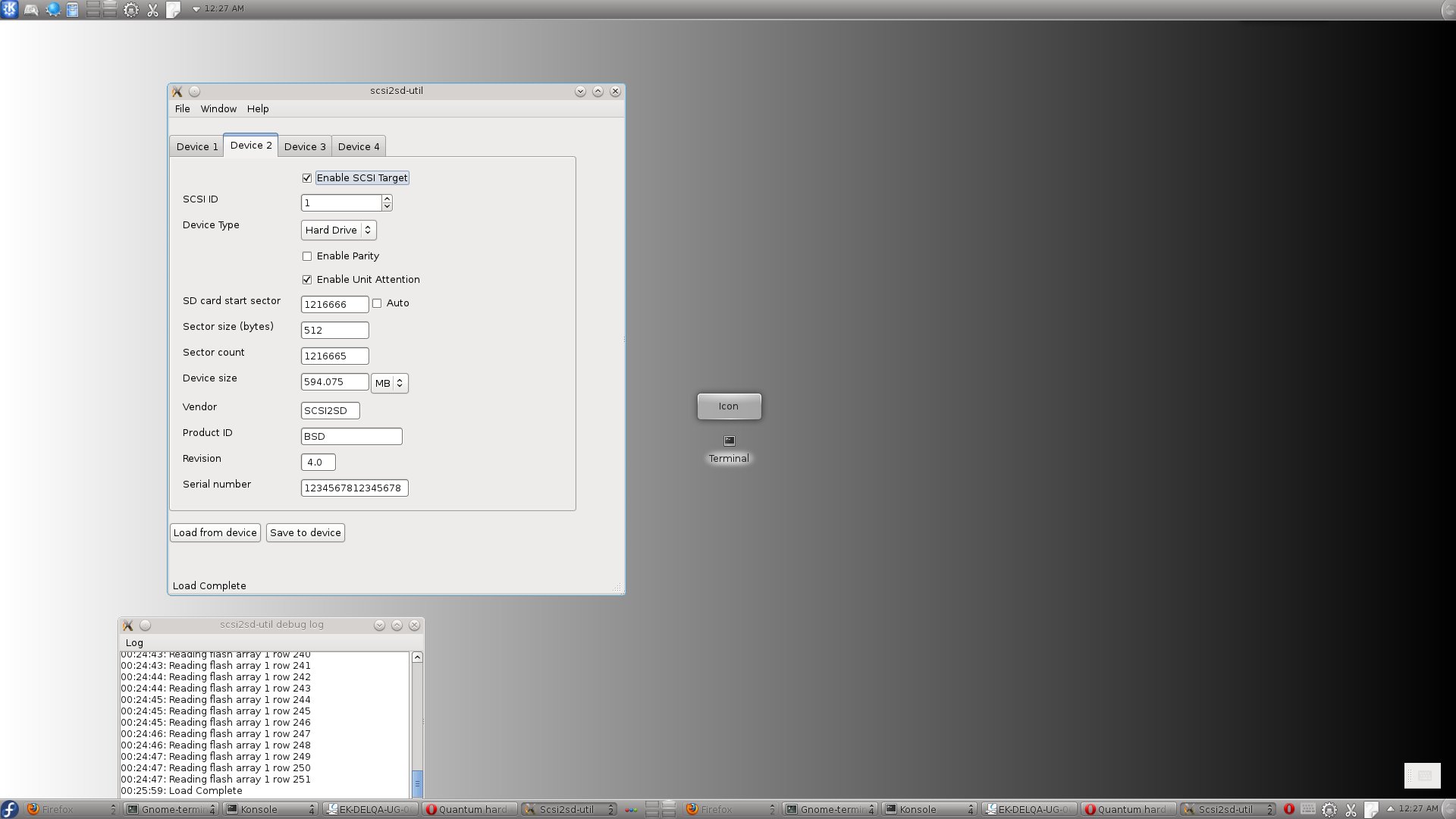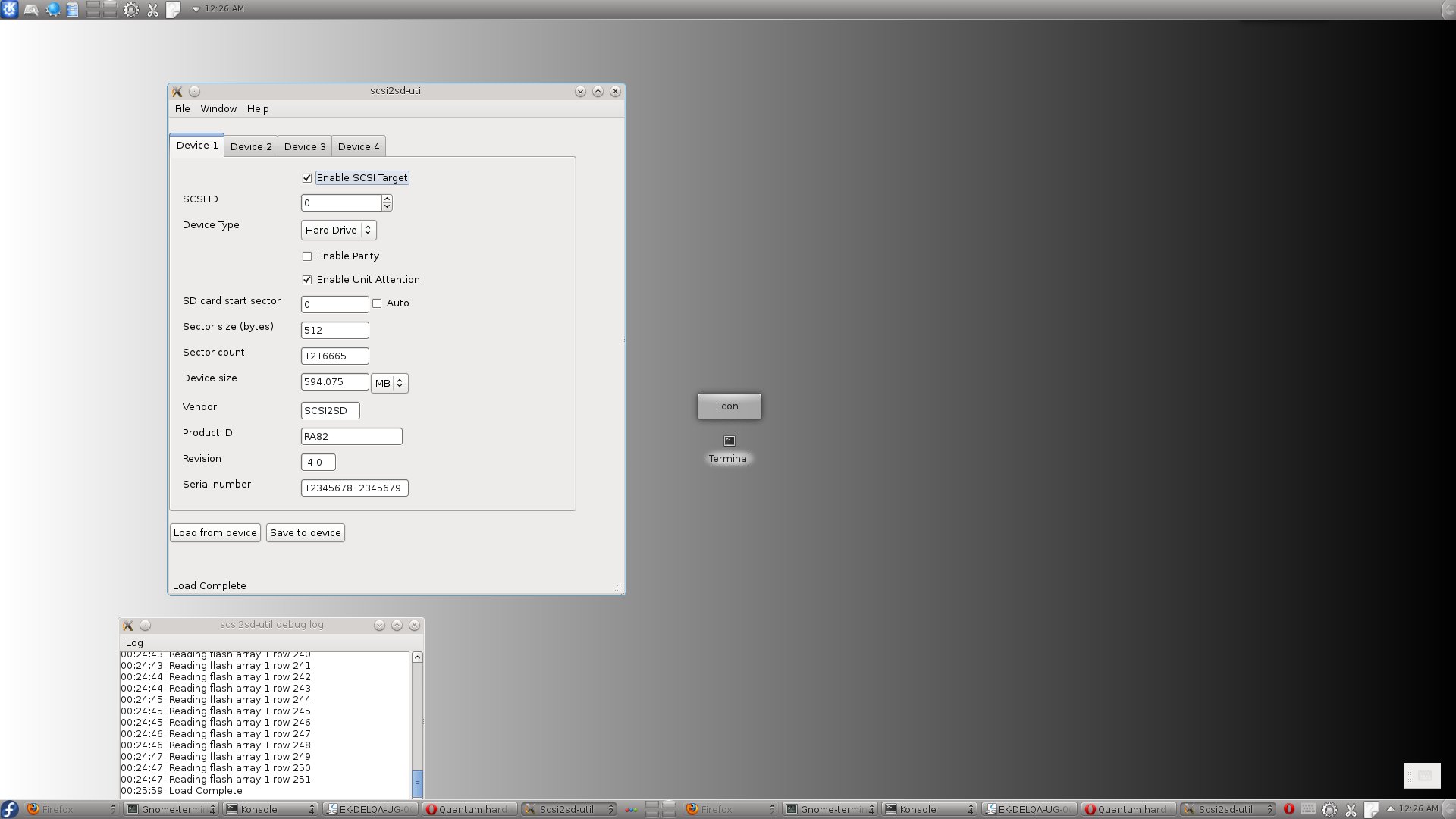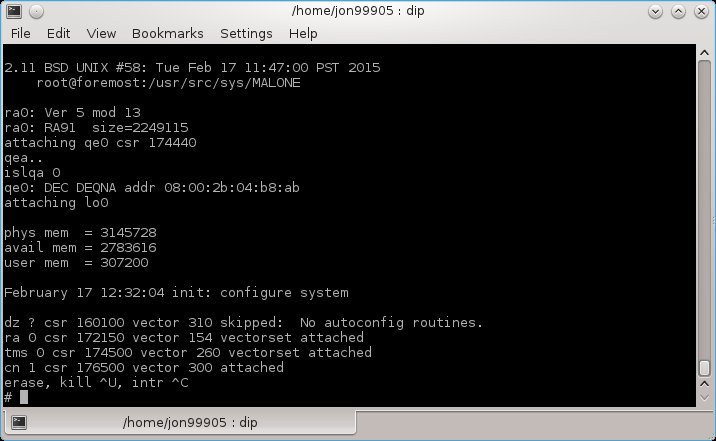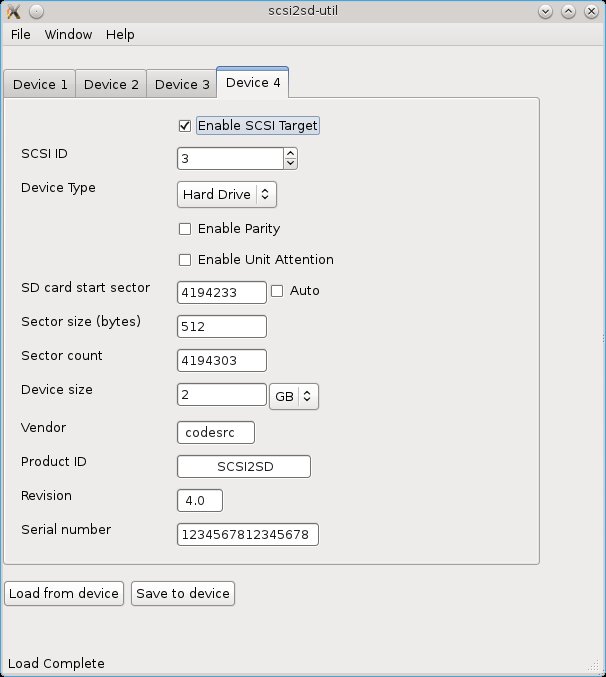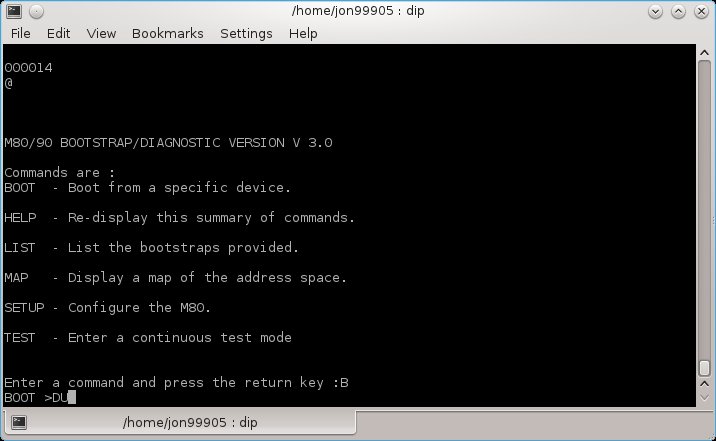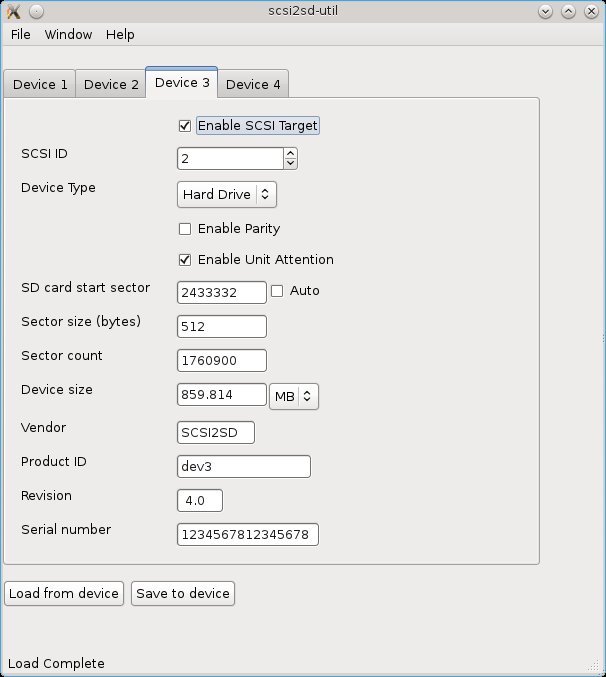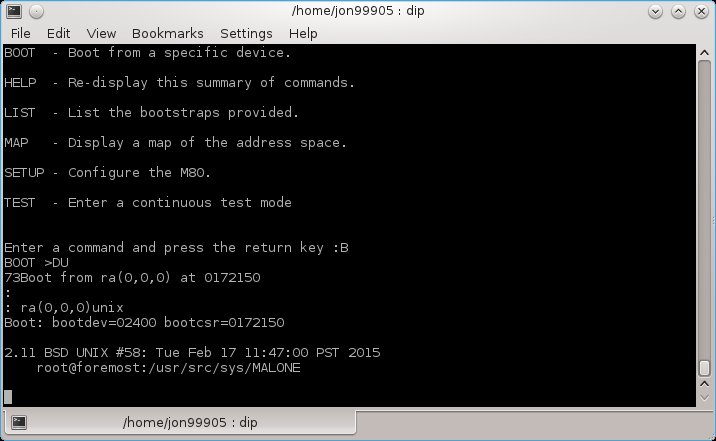 11/73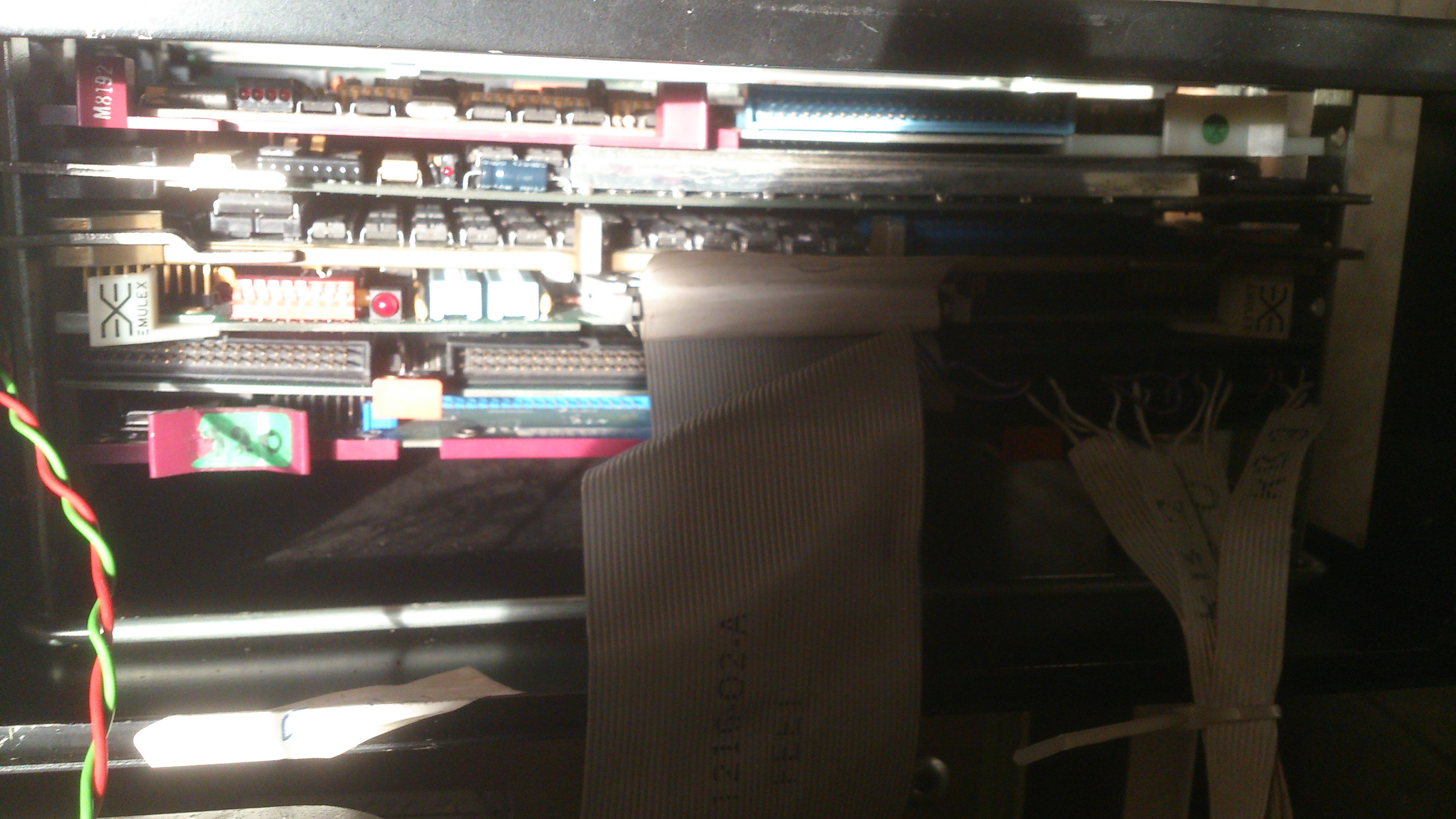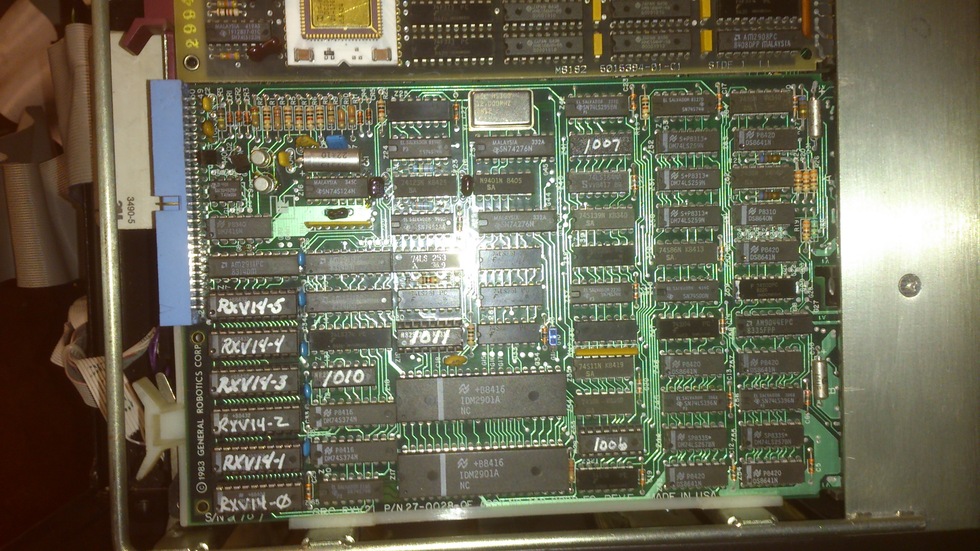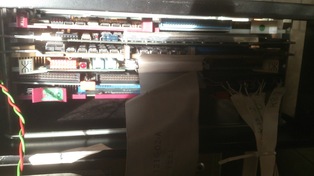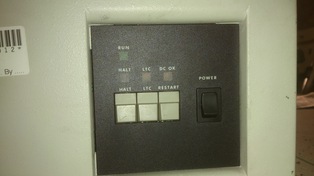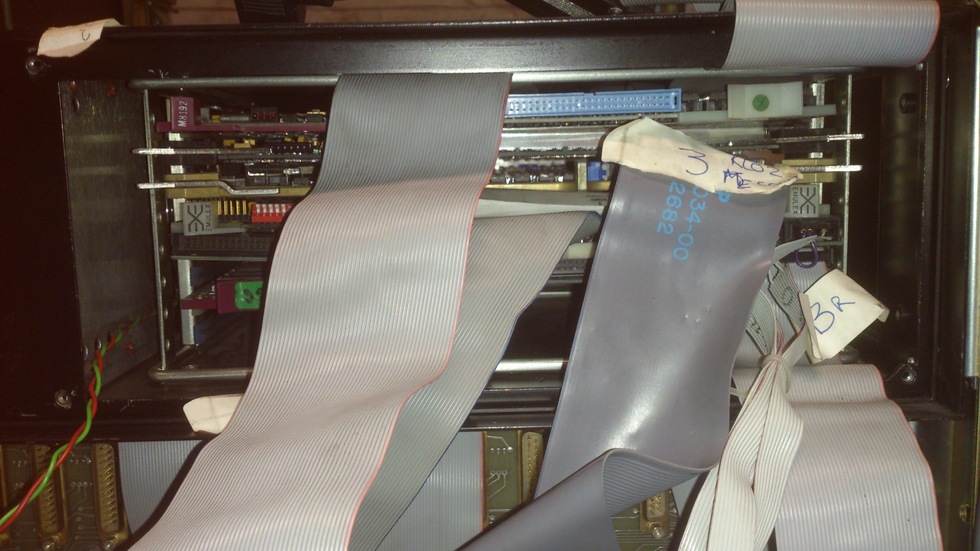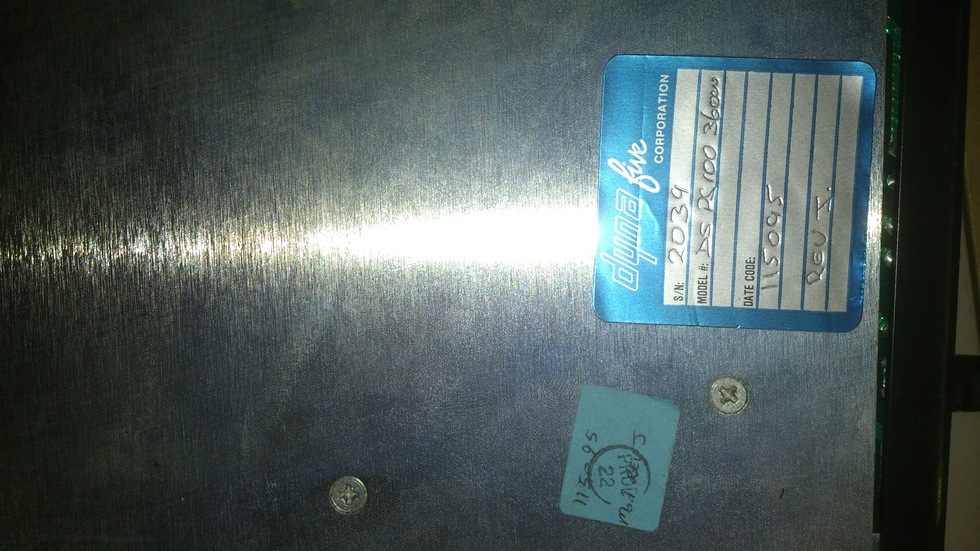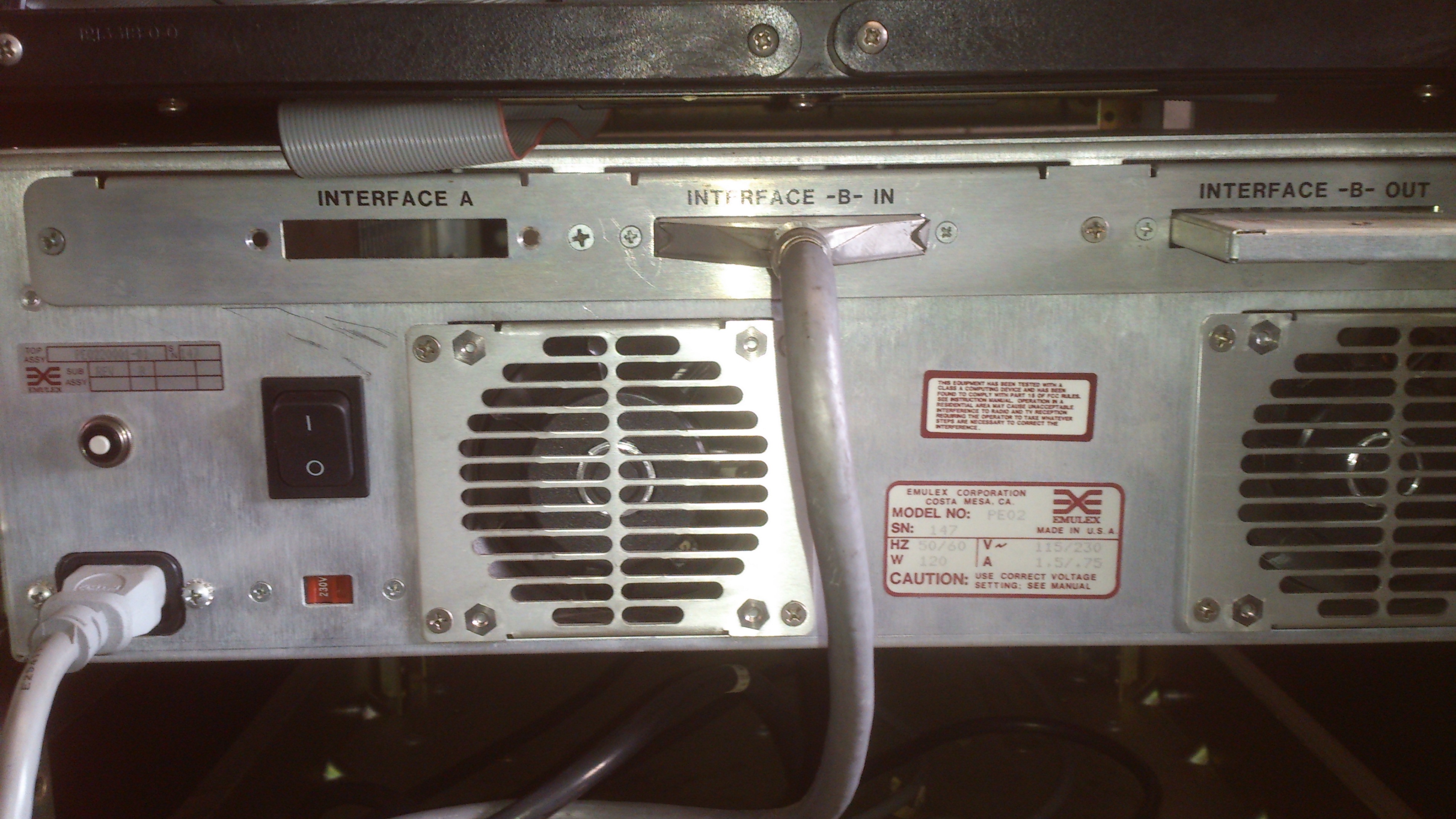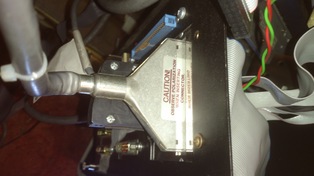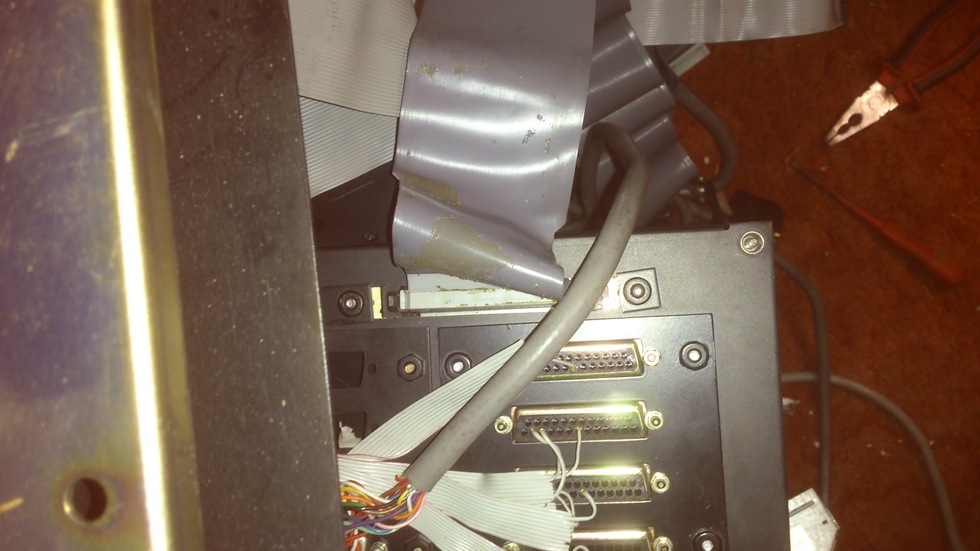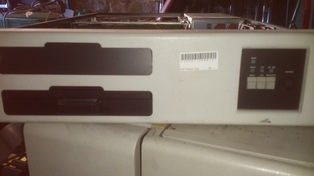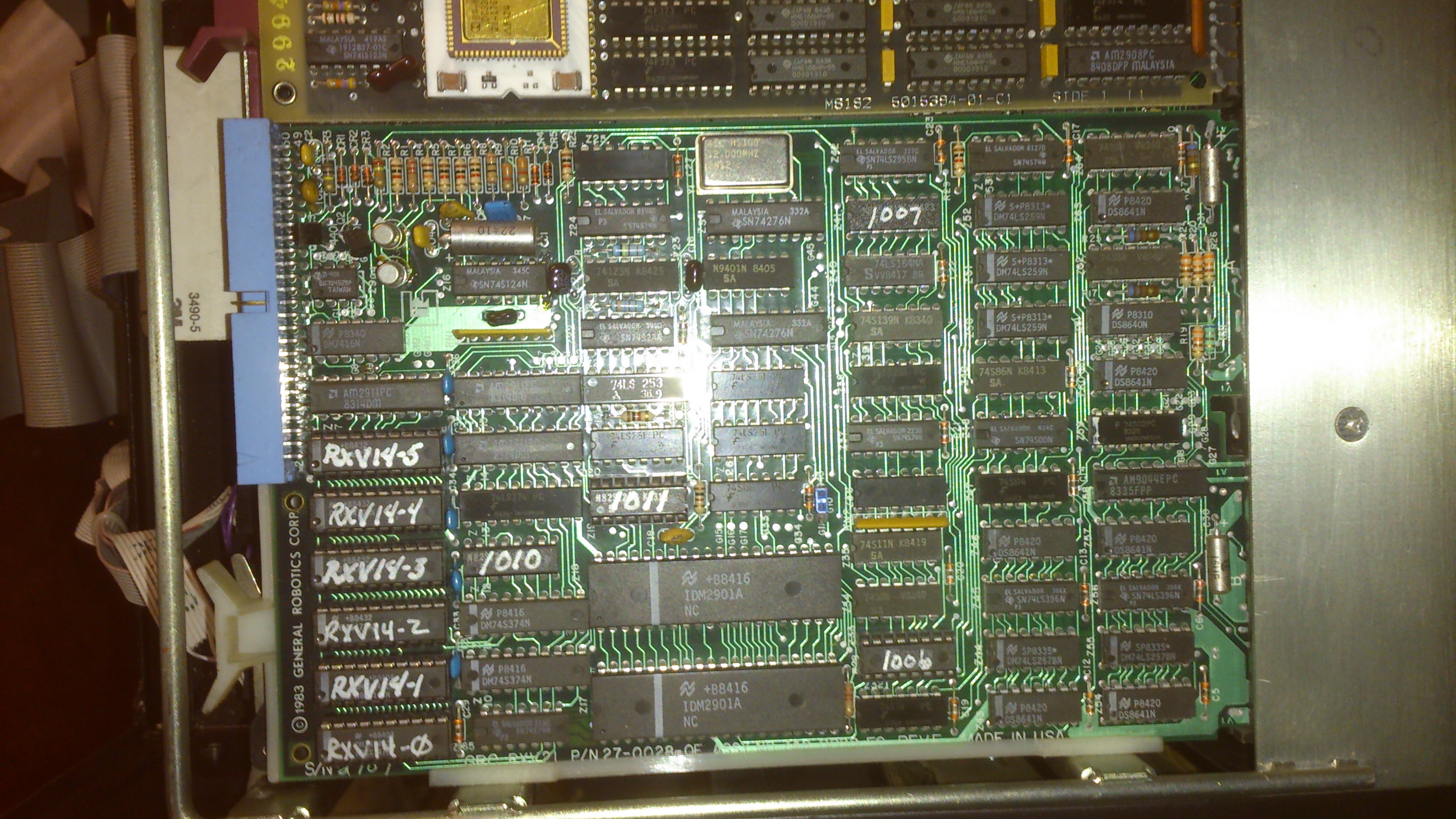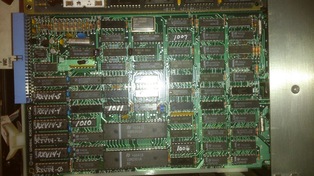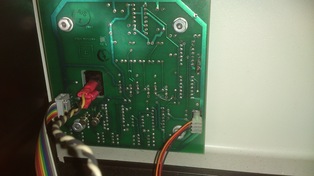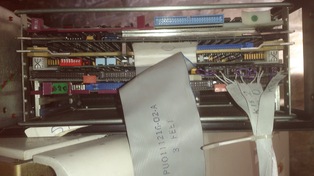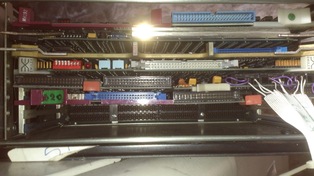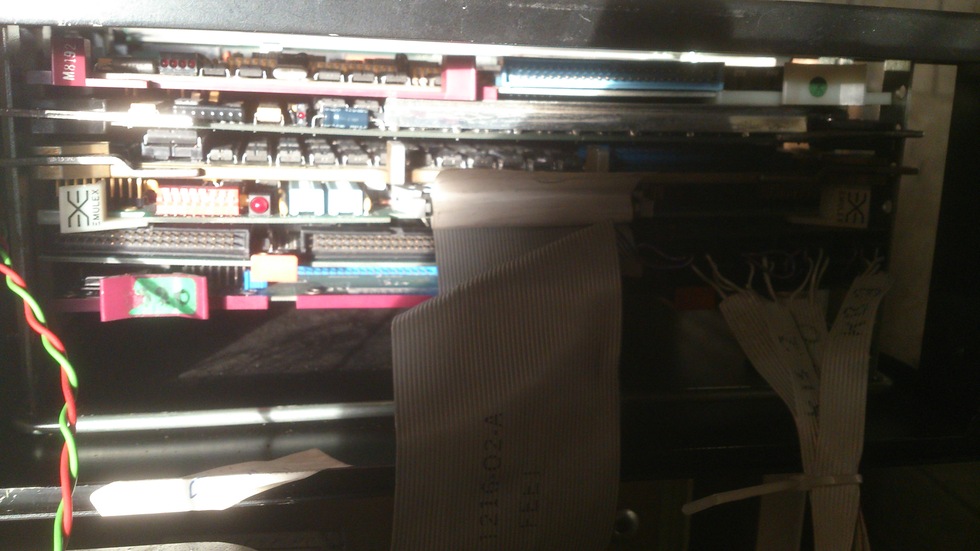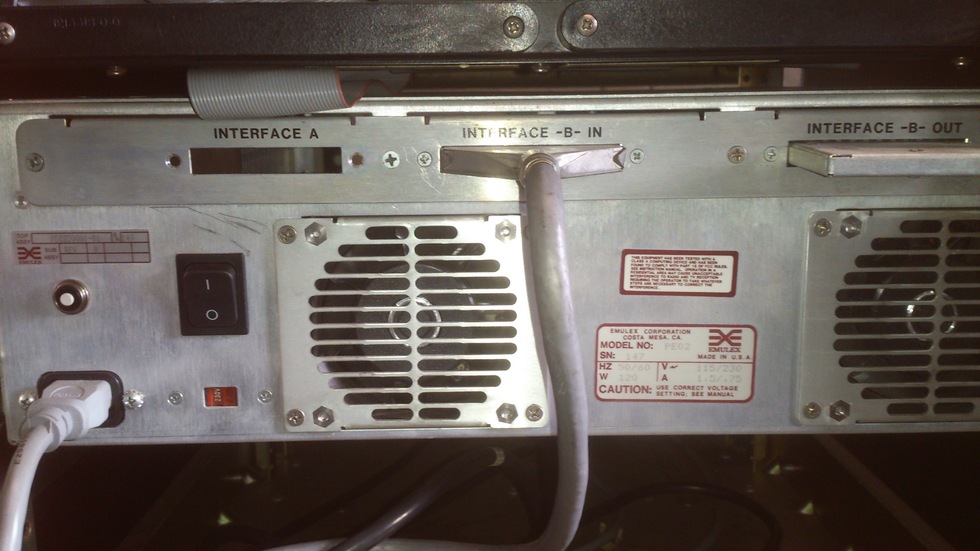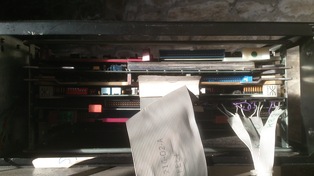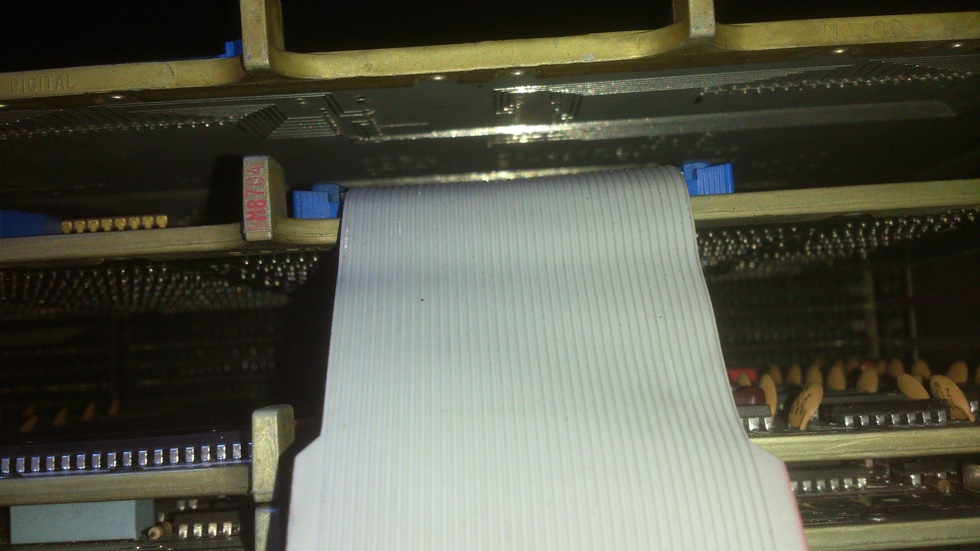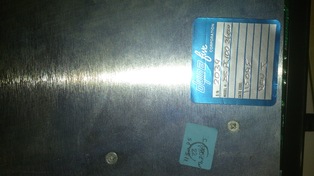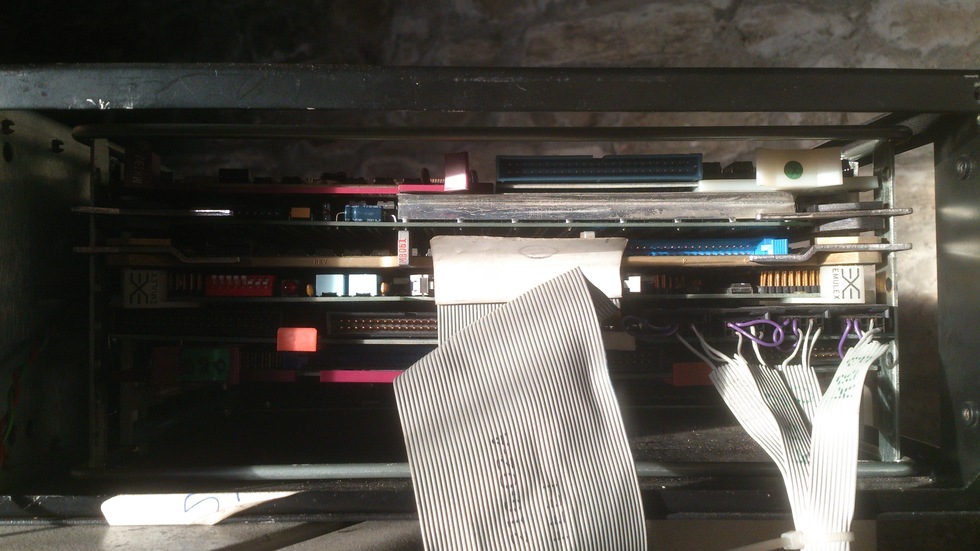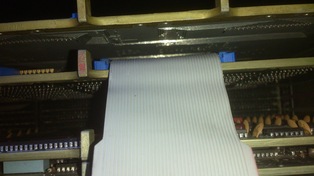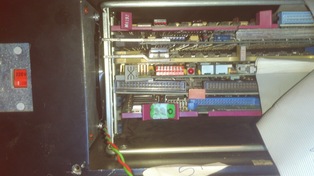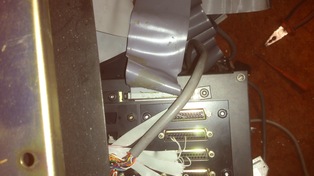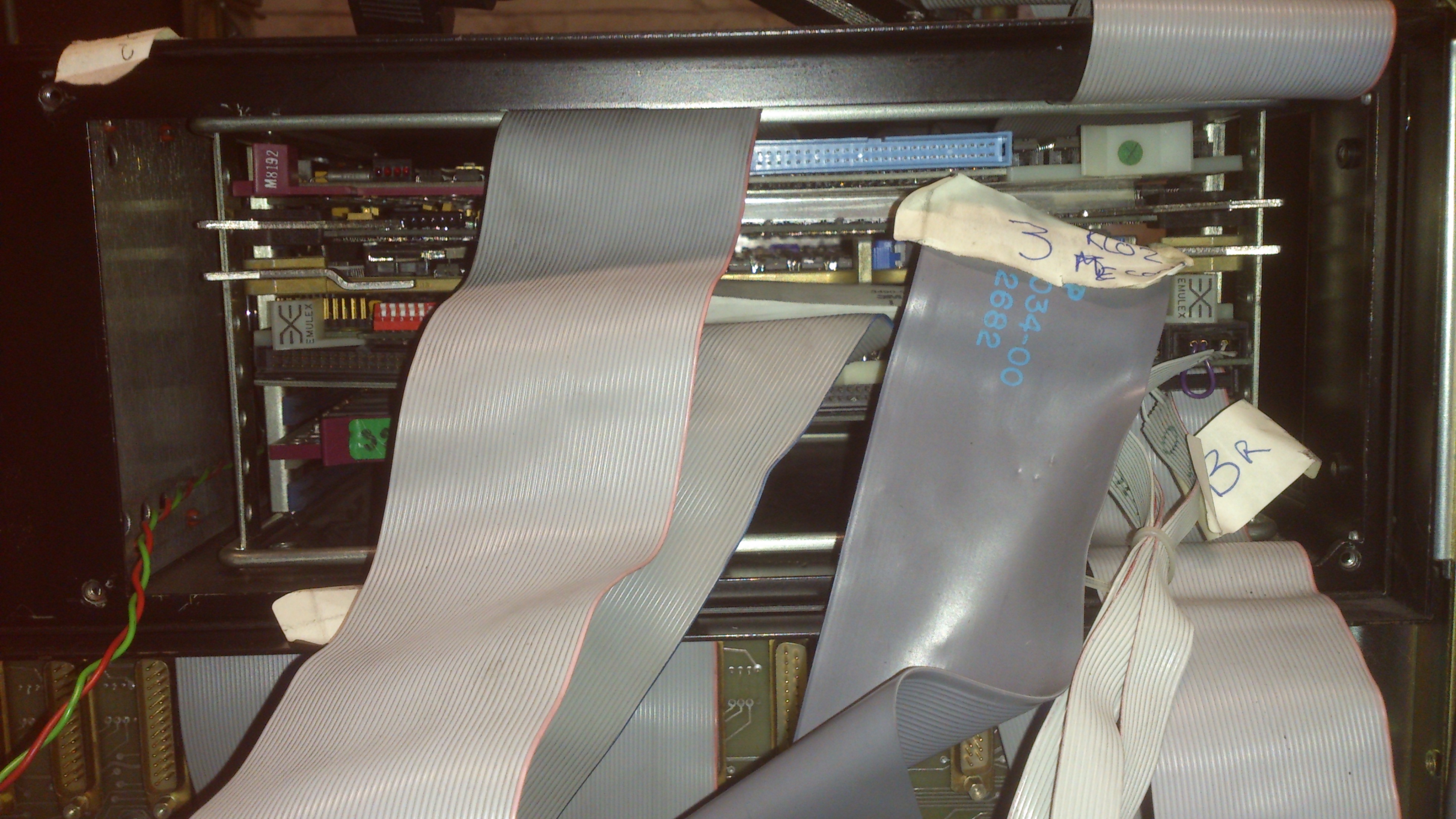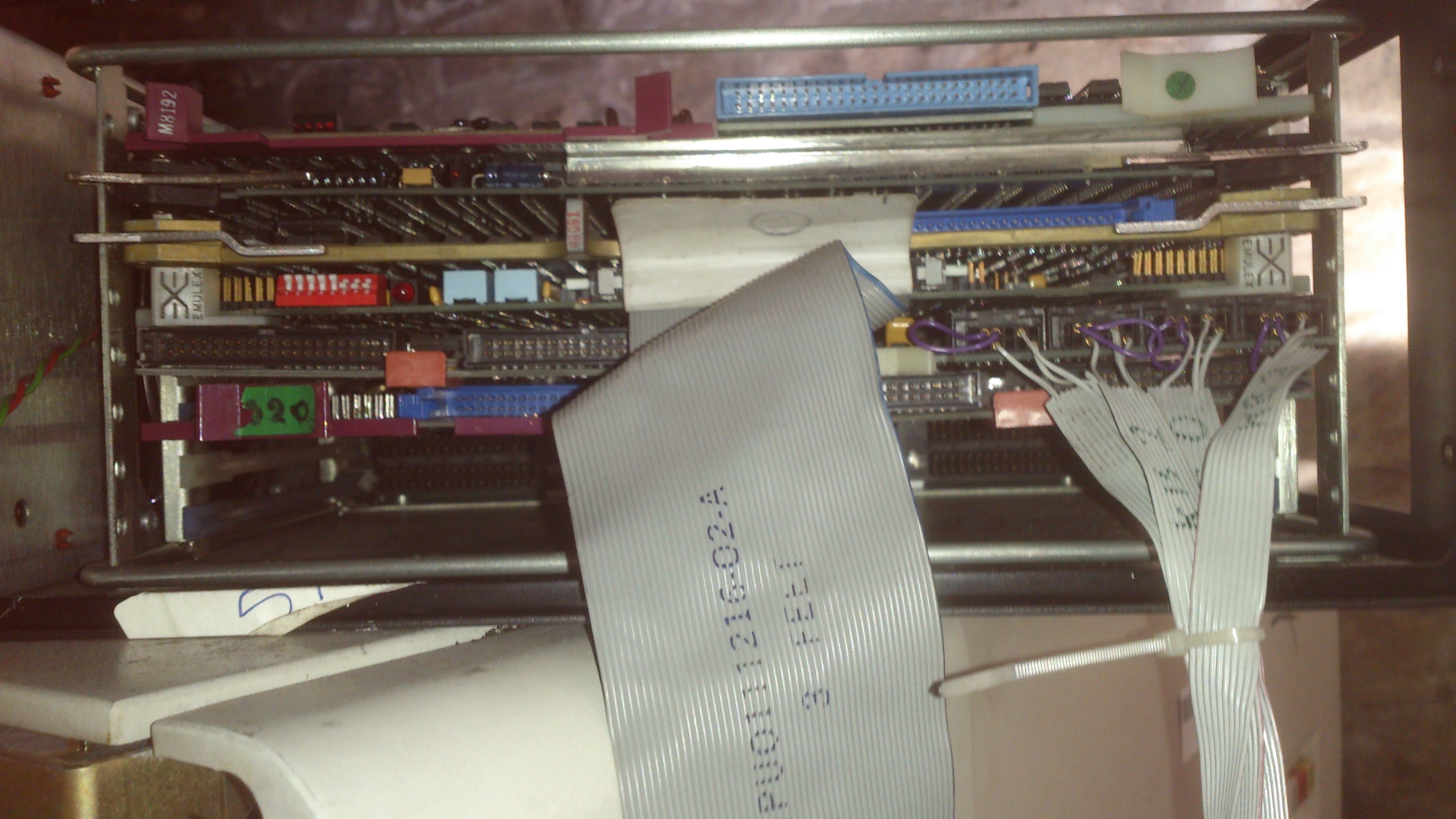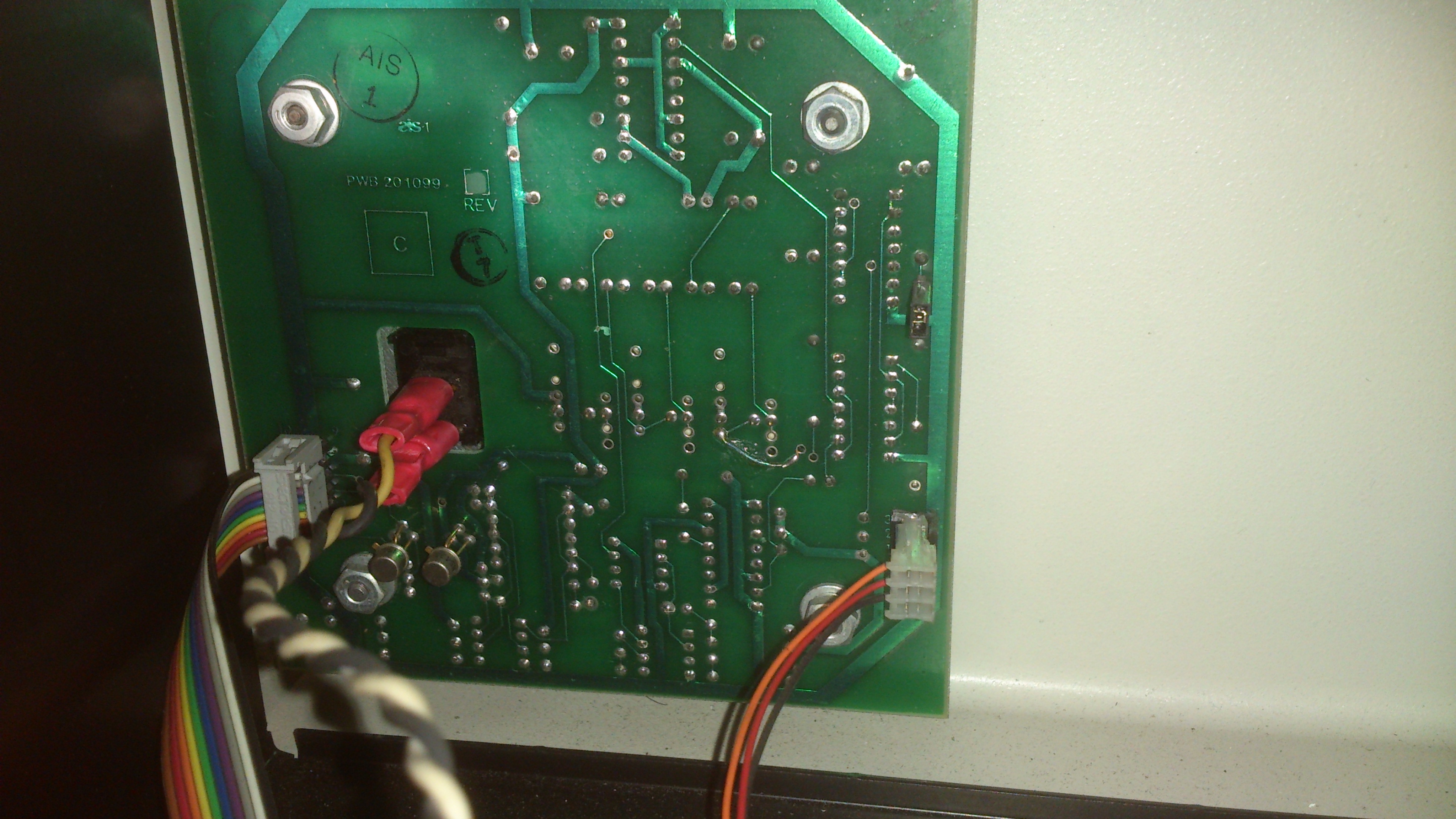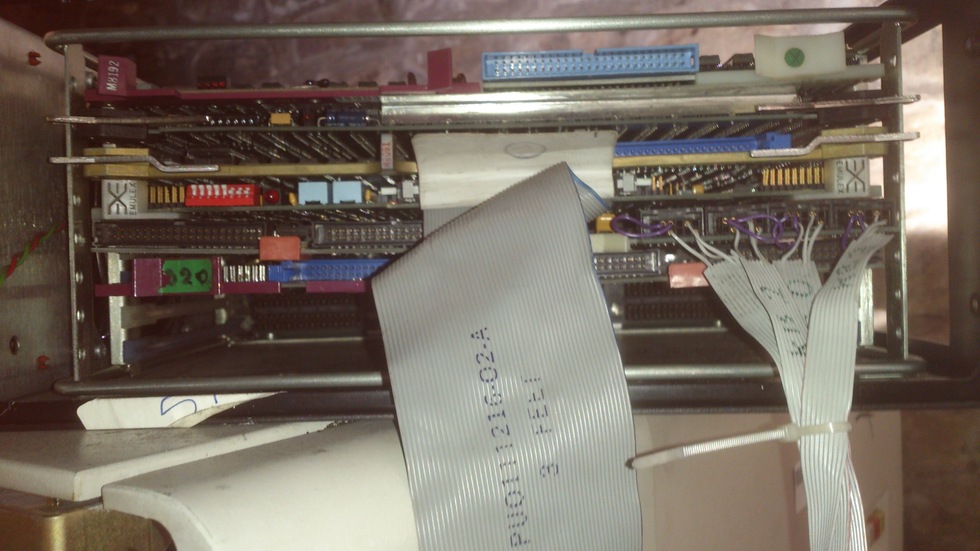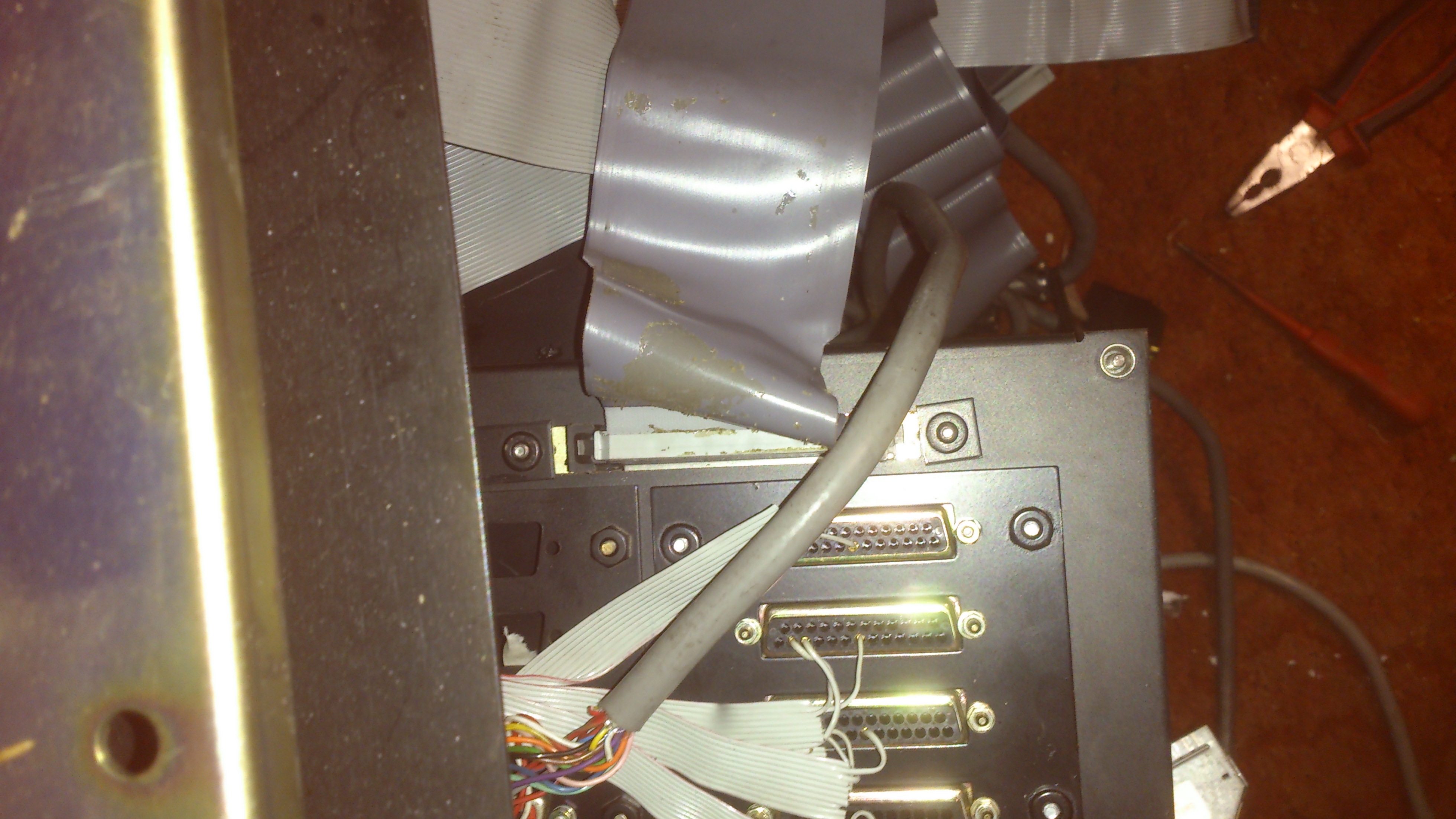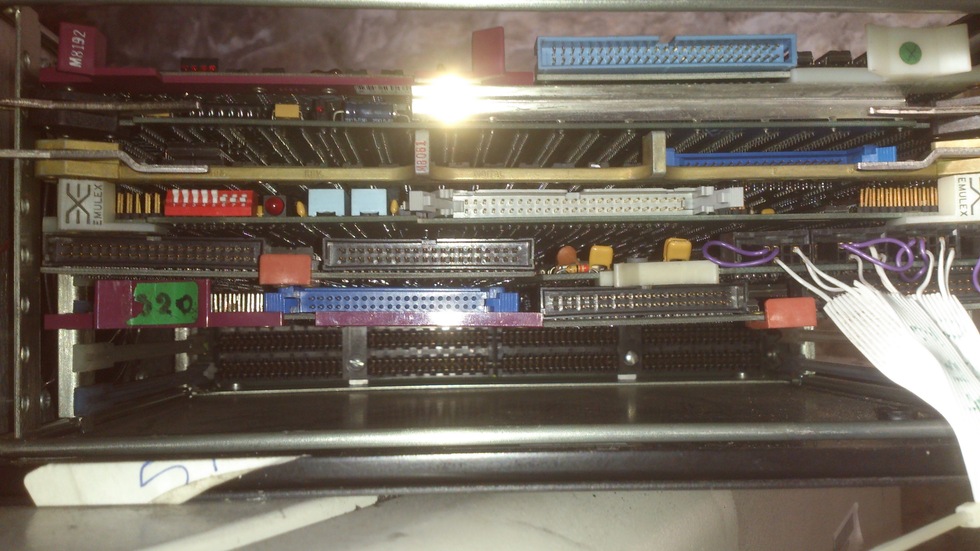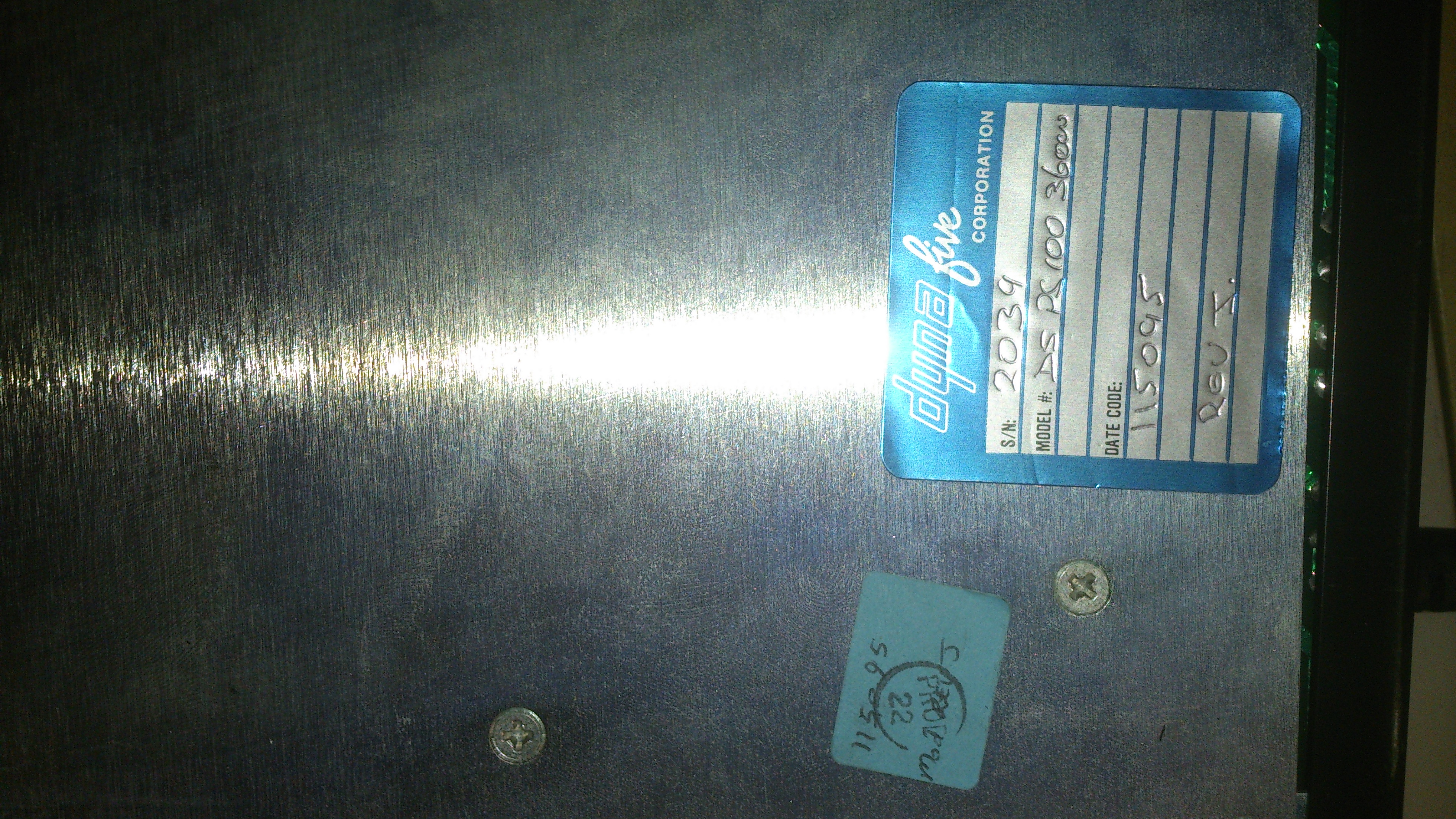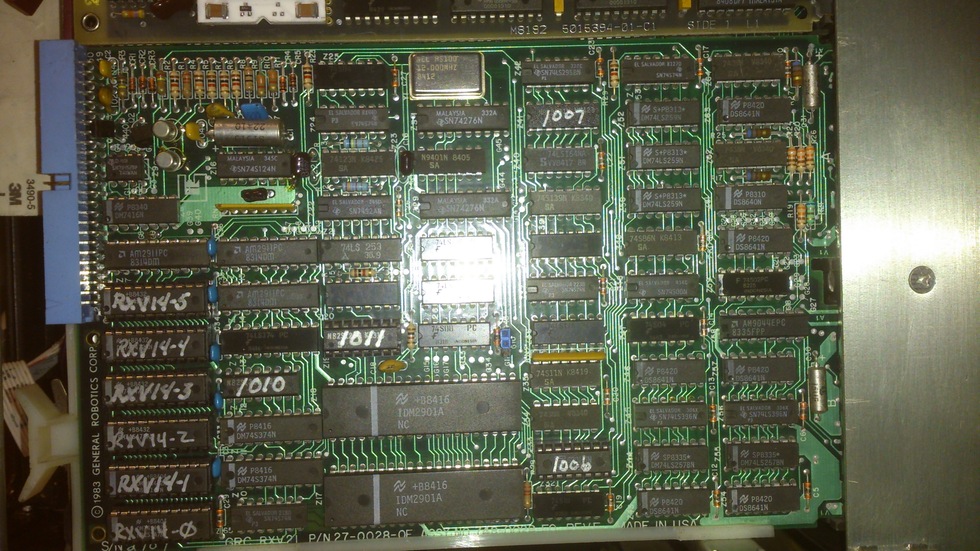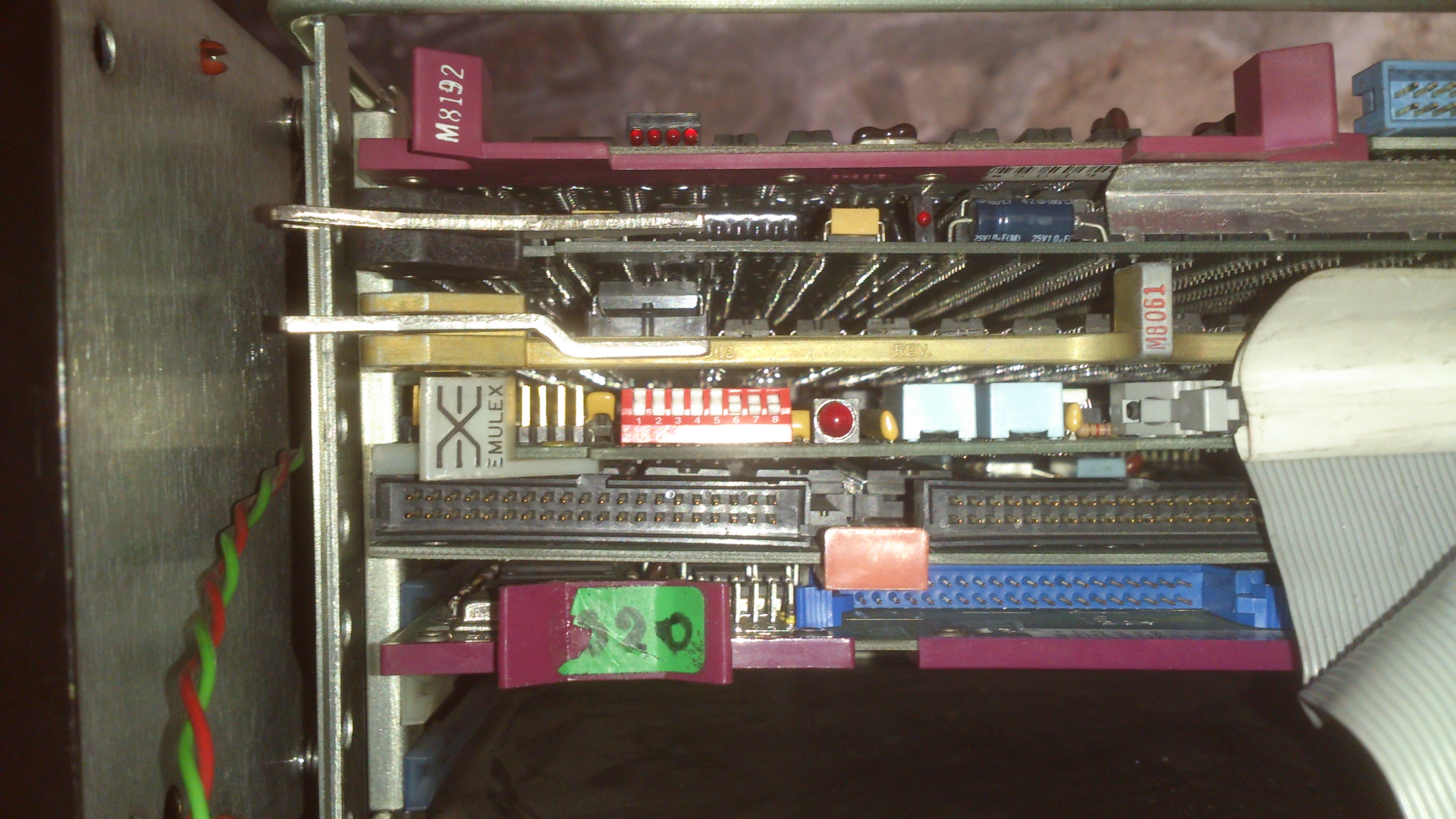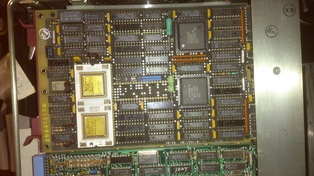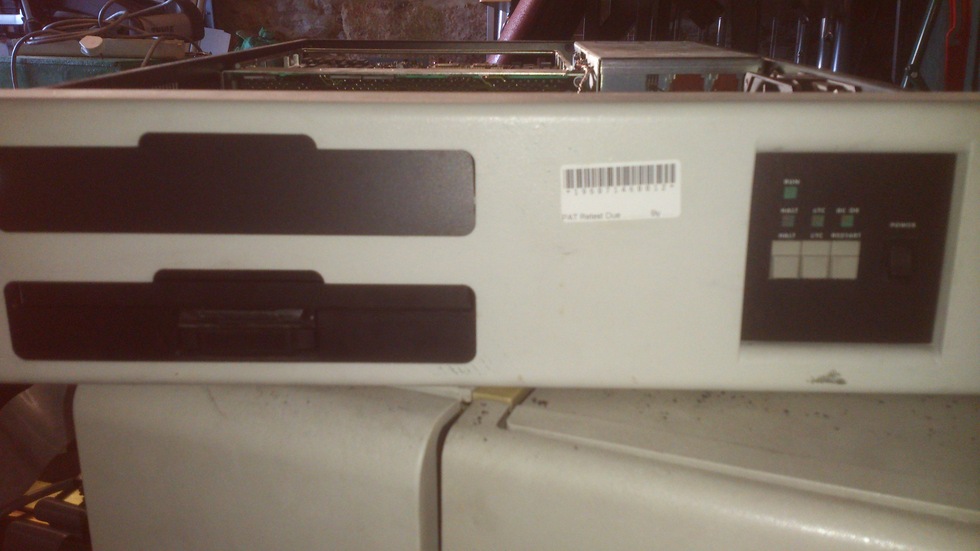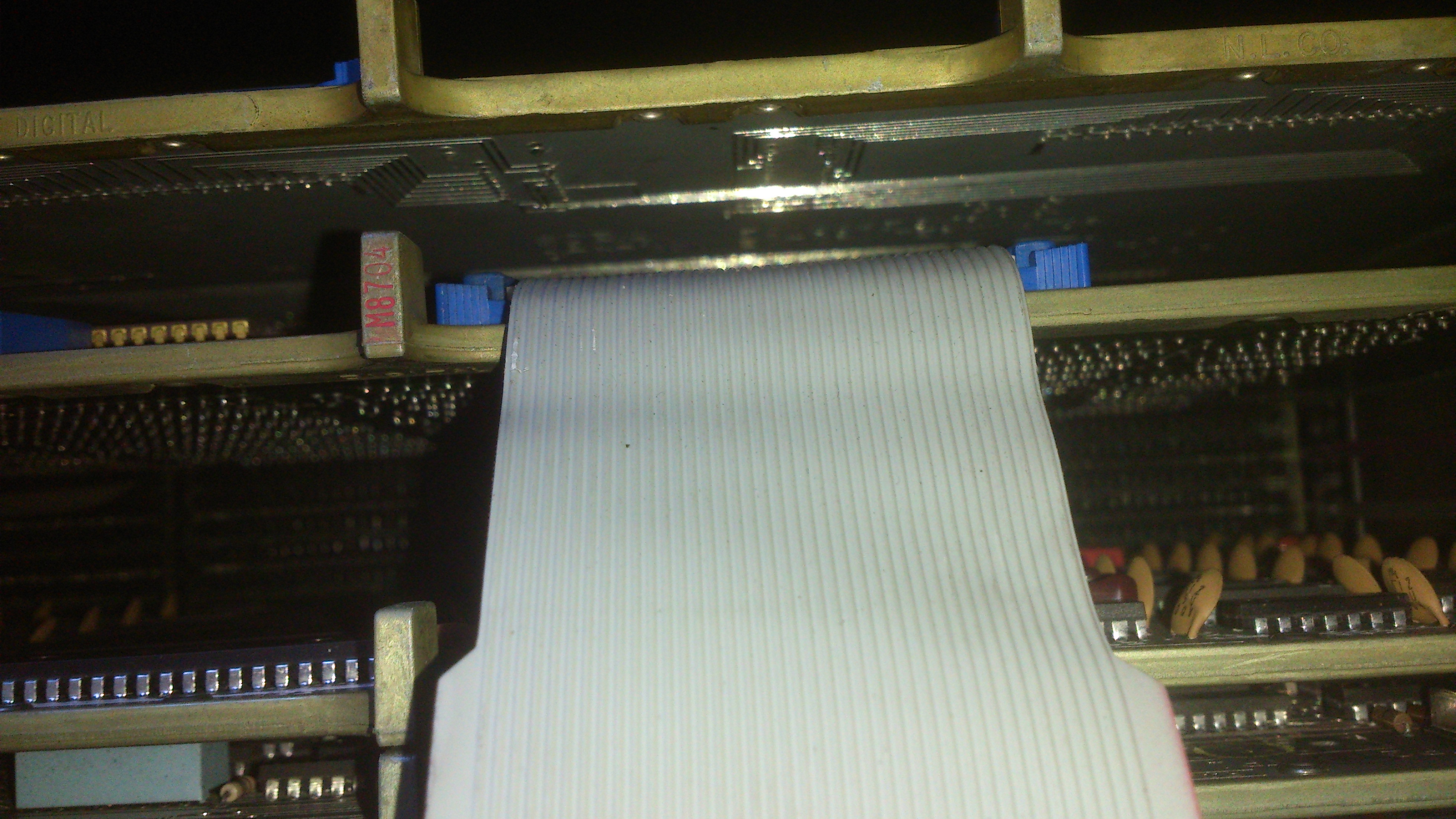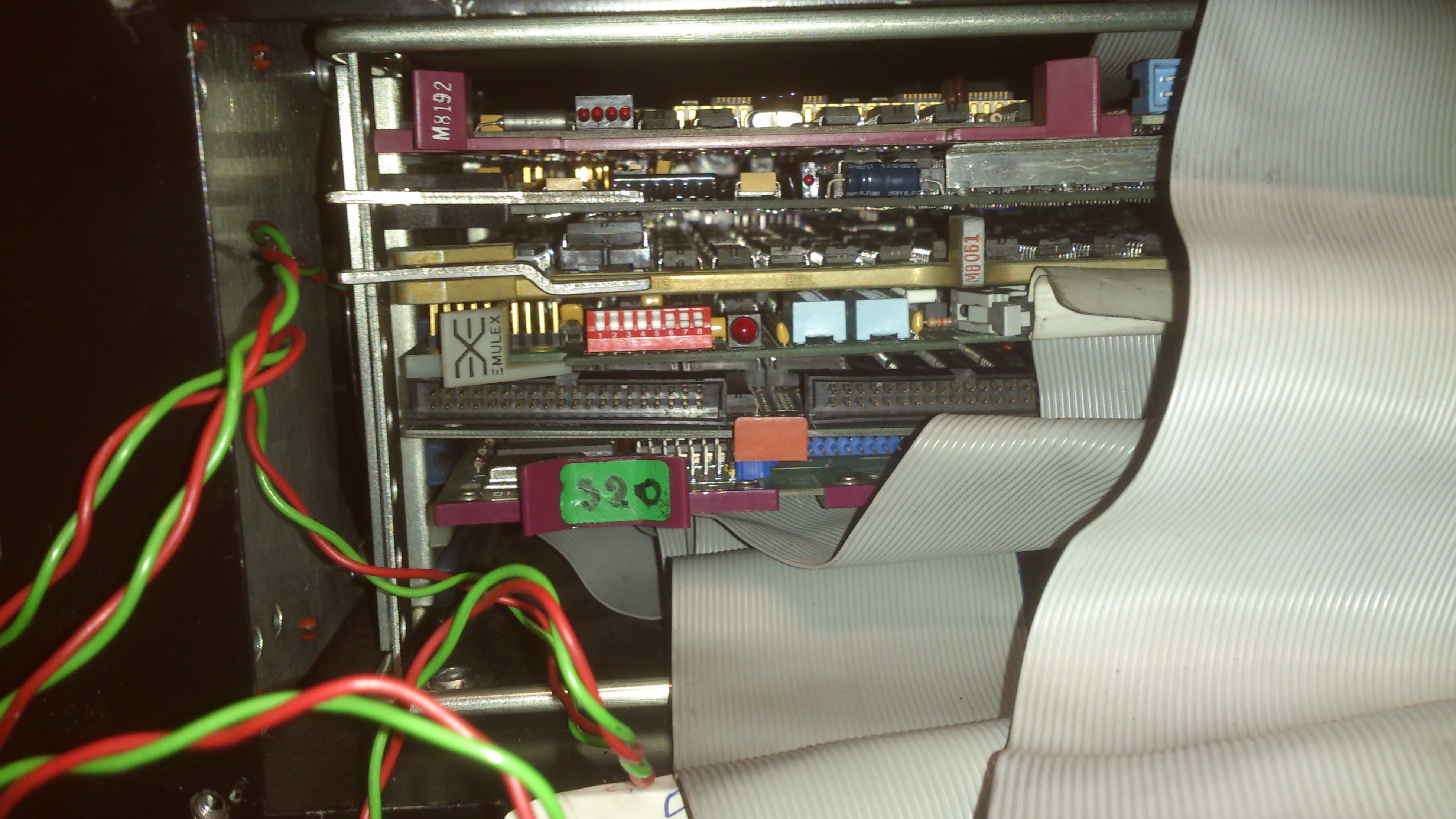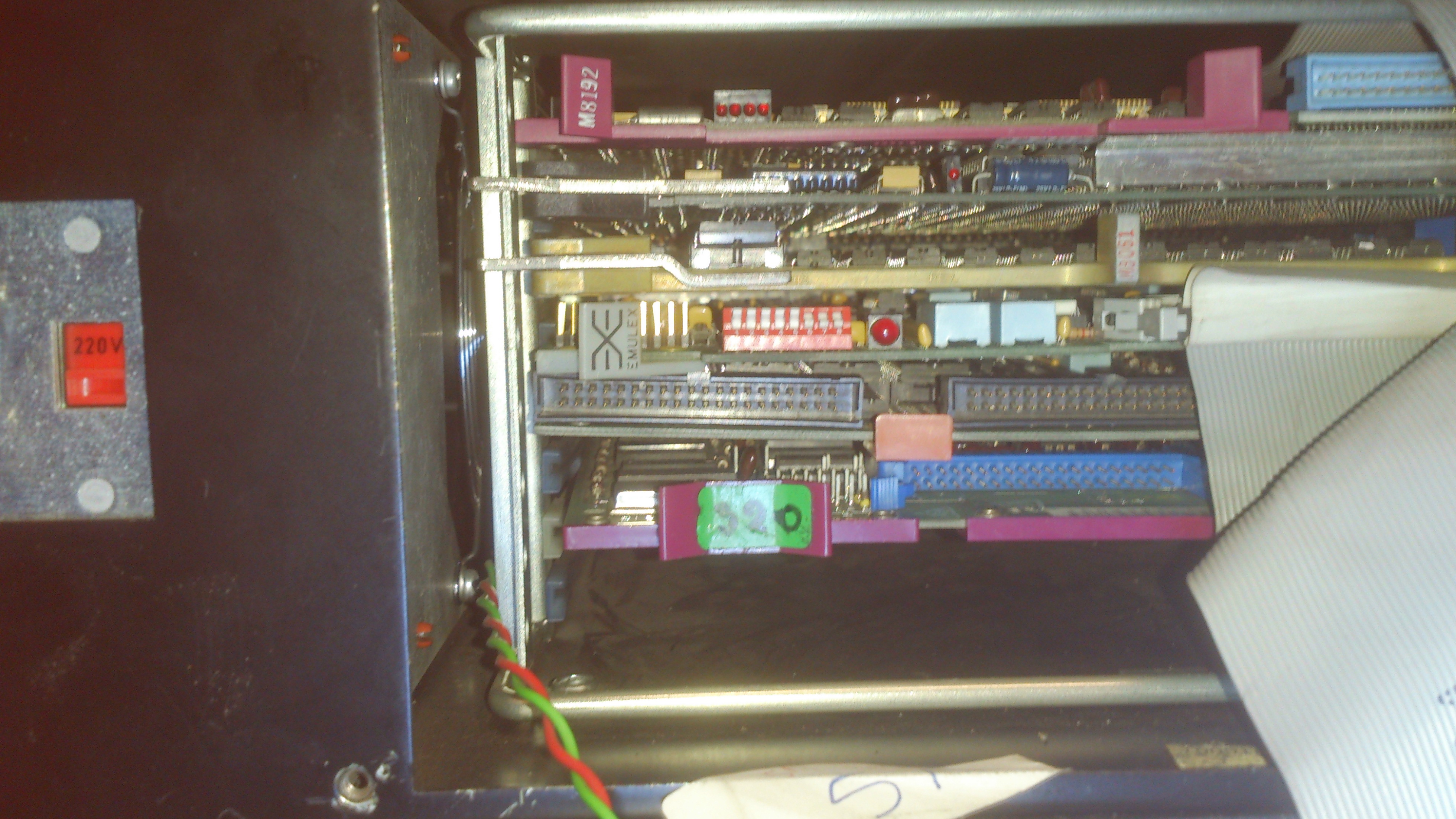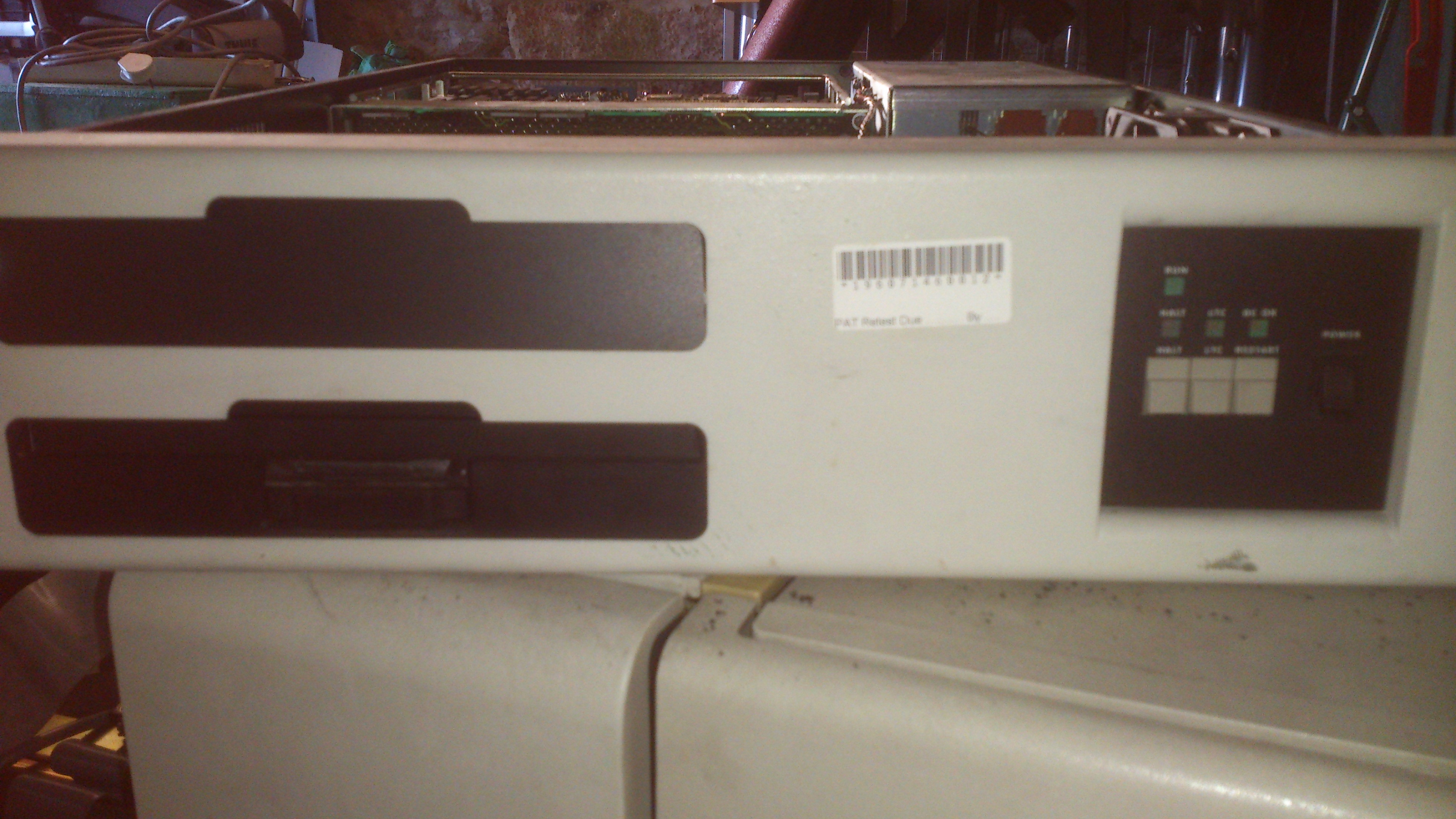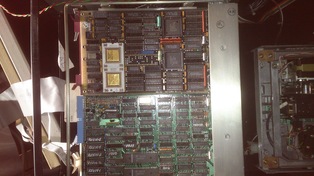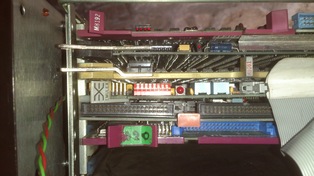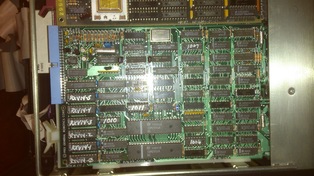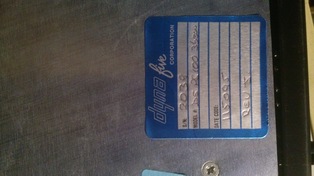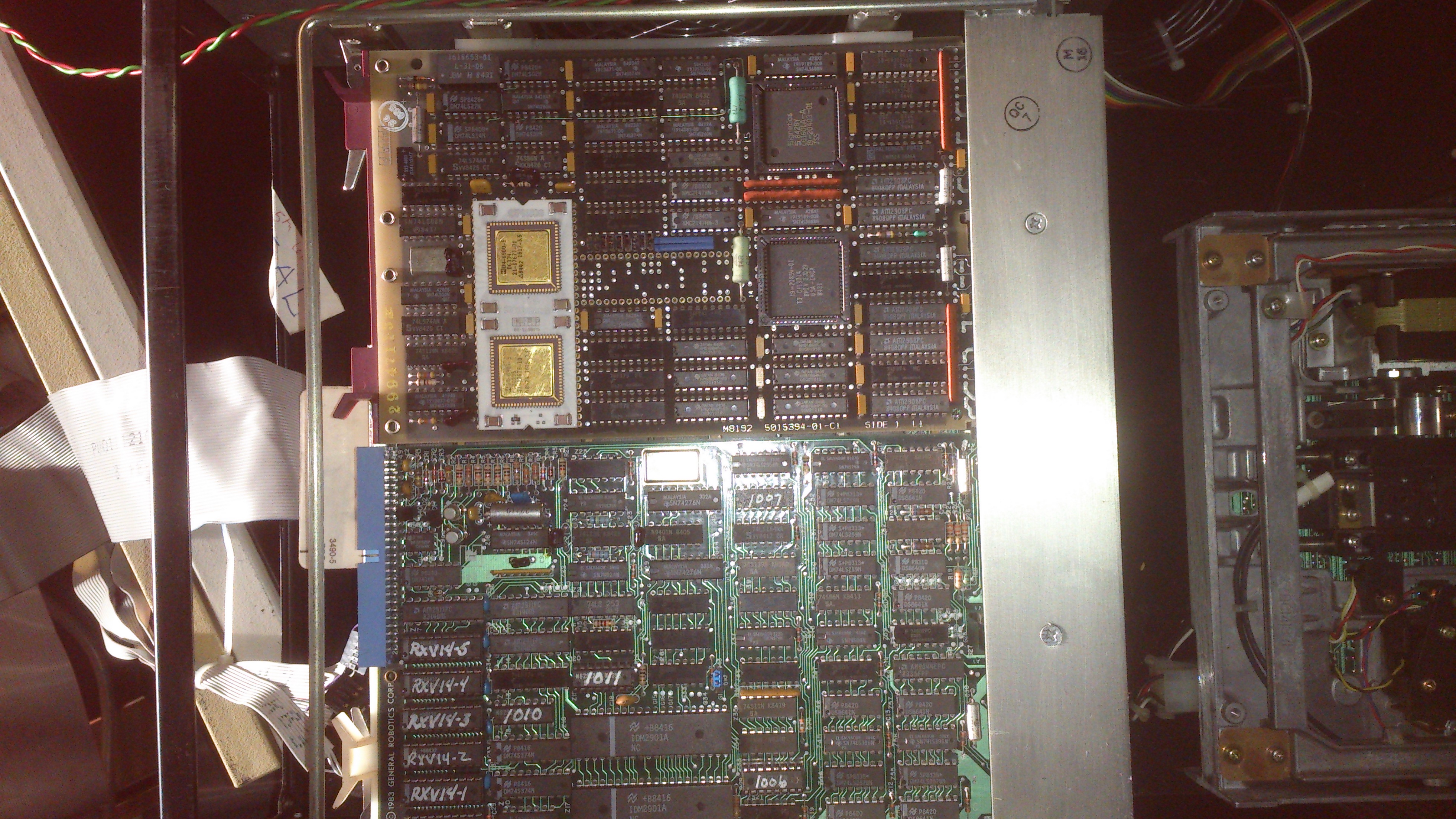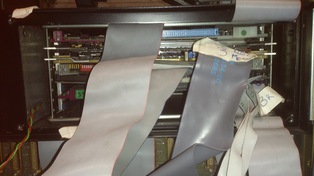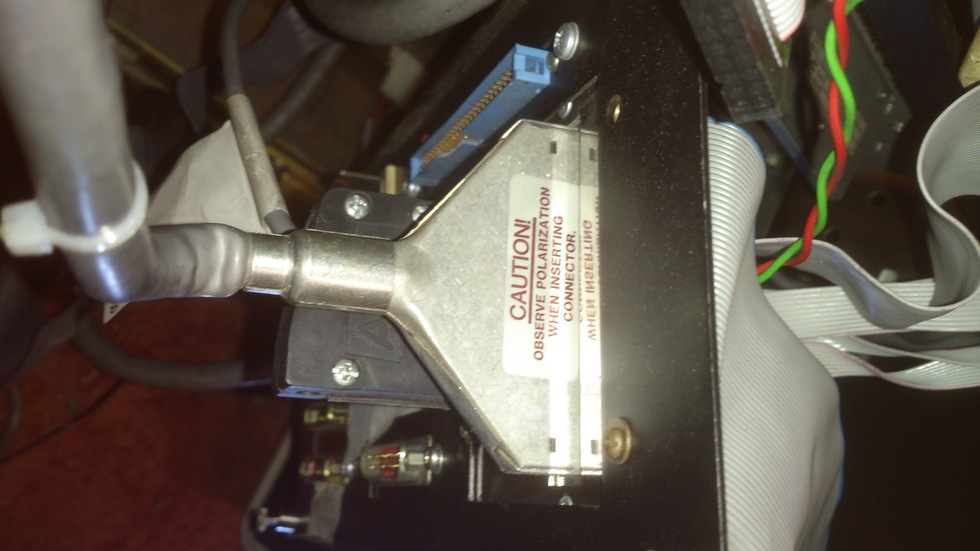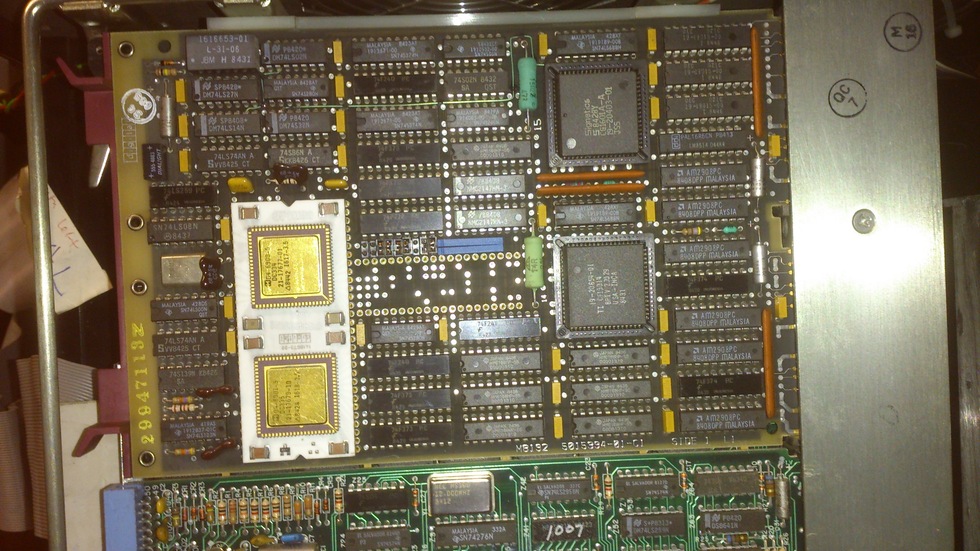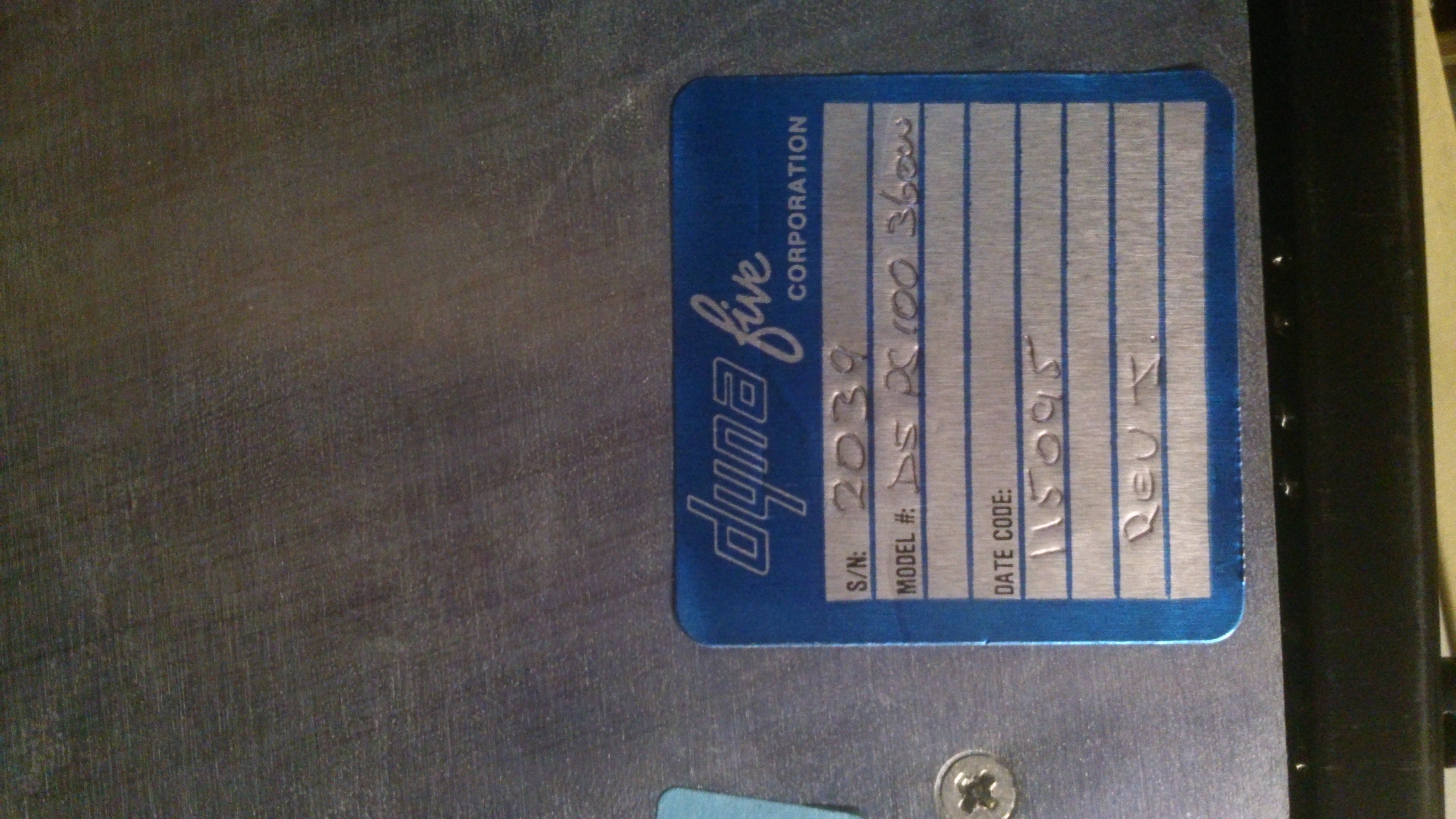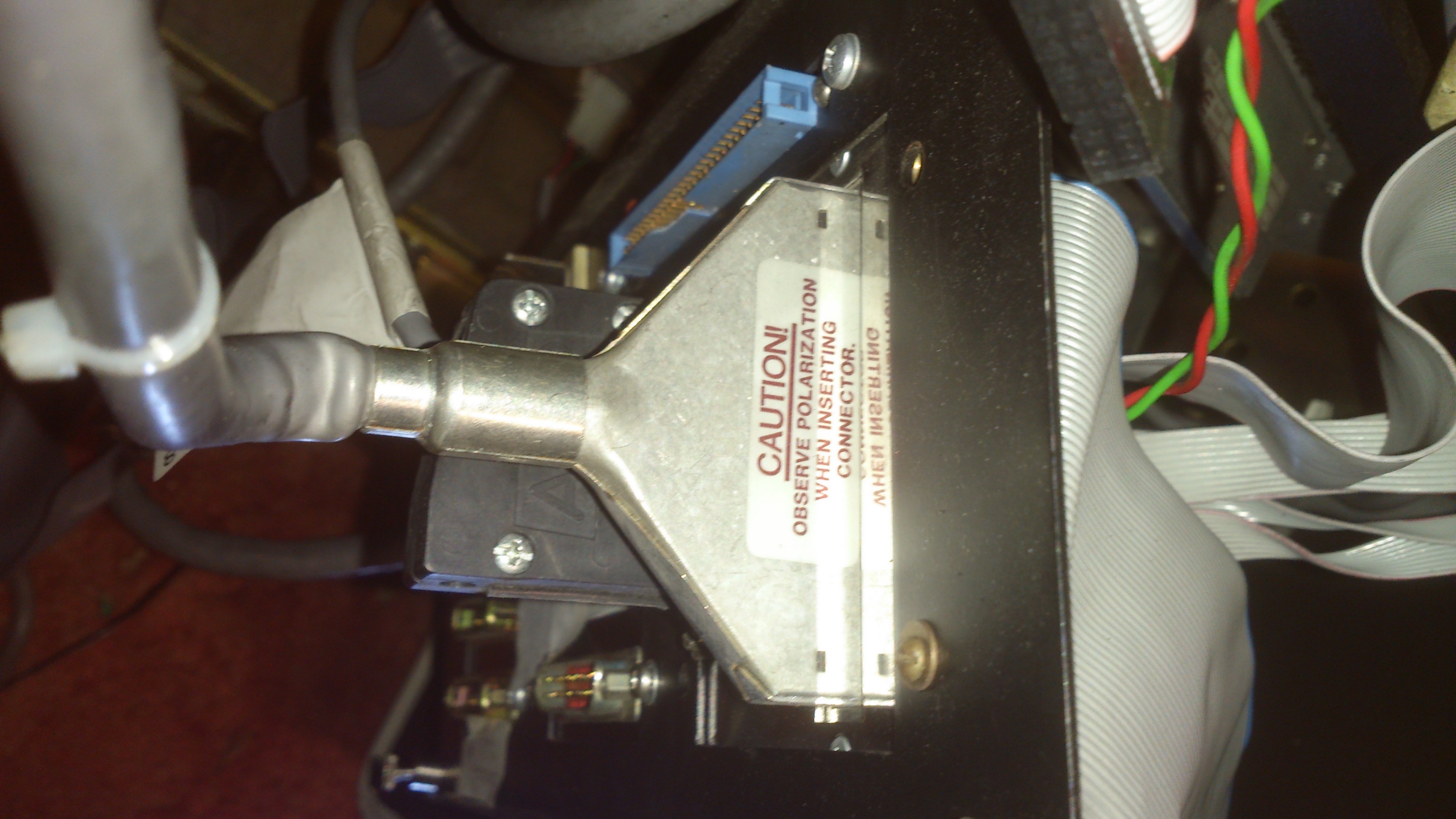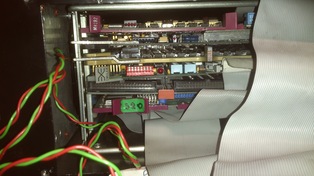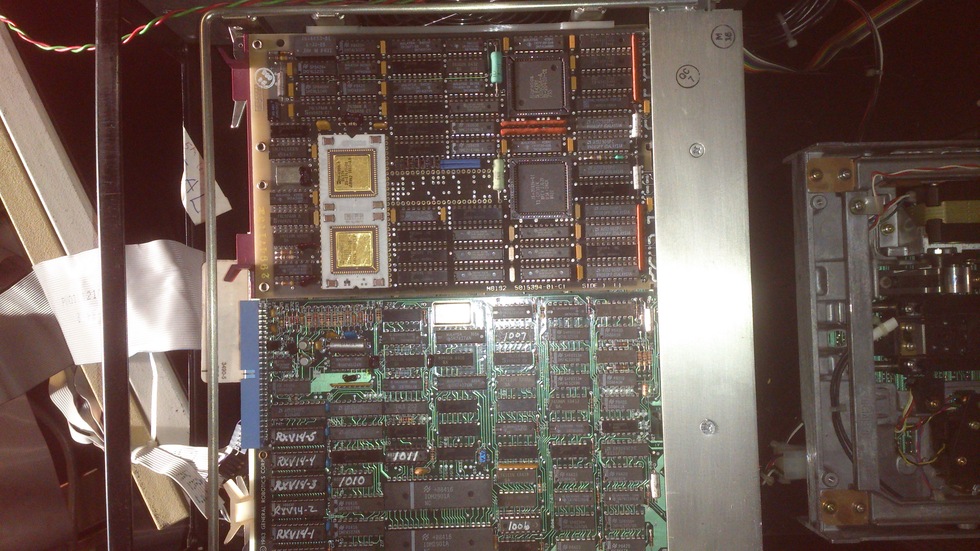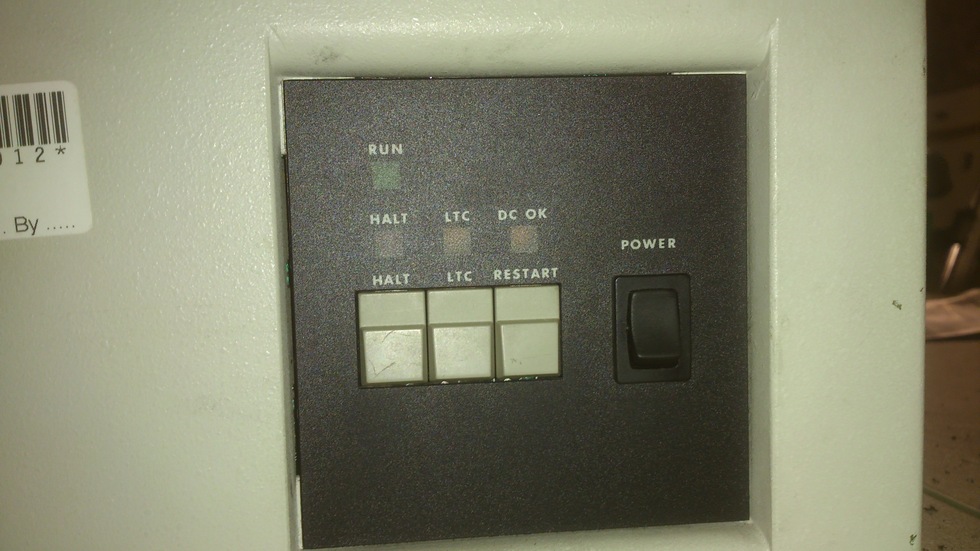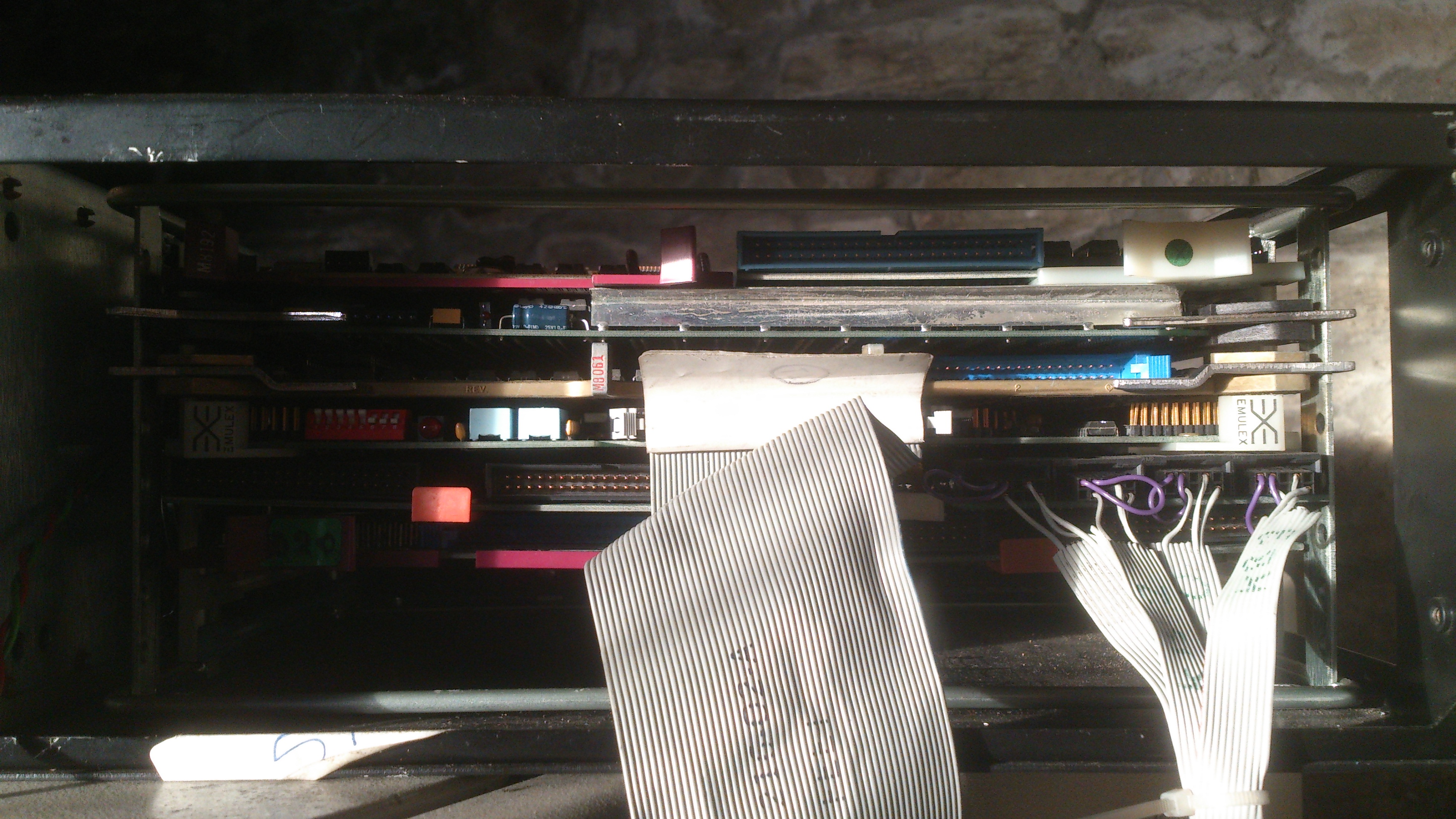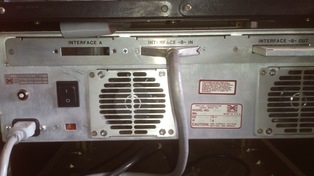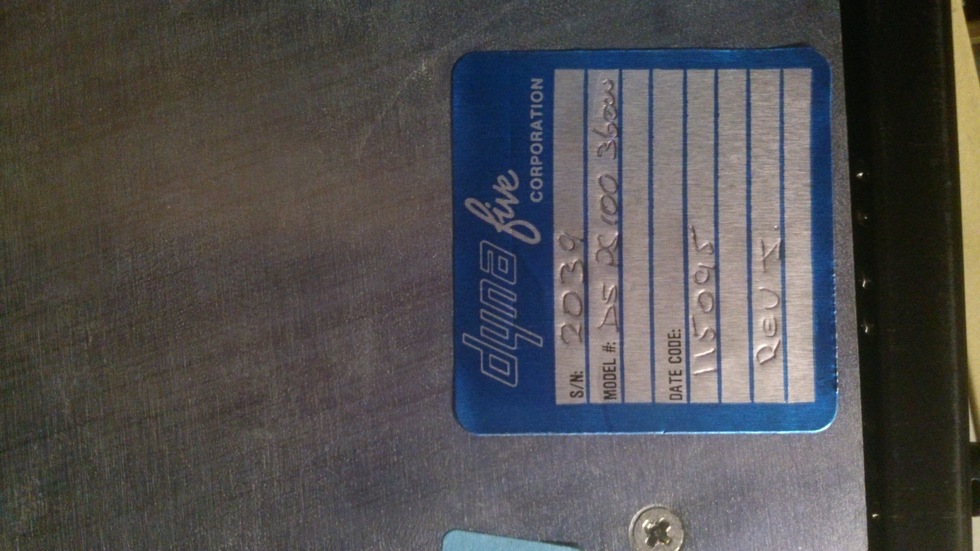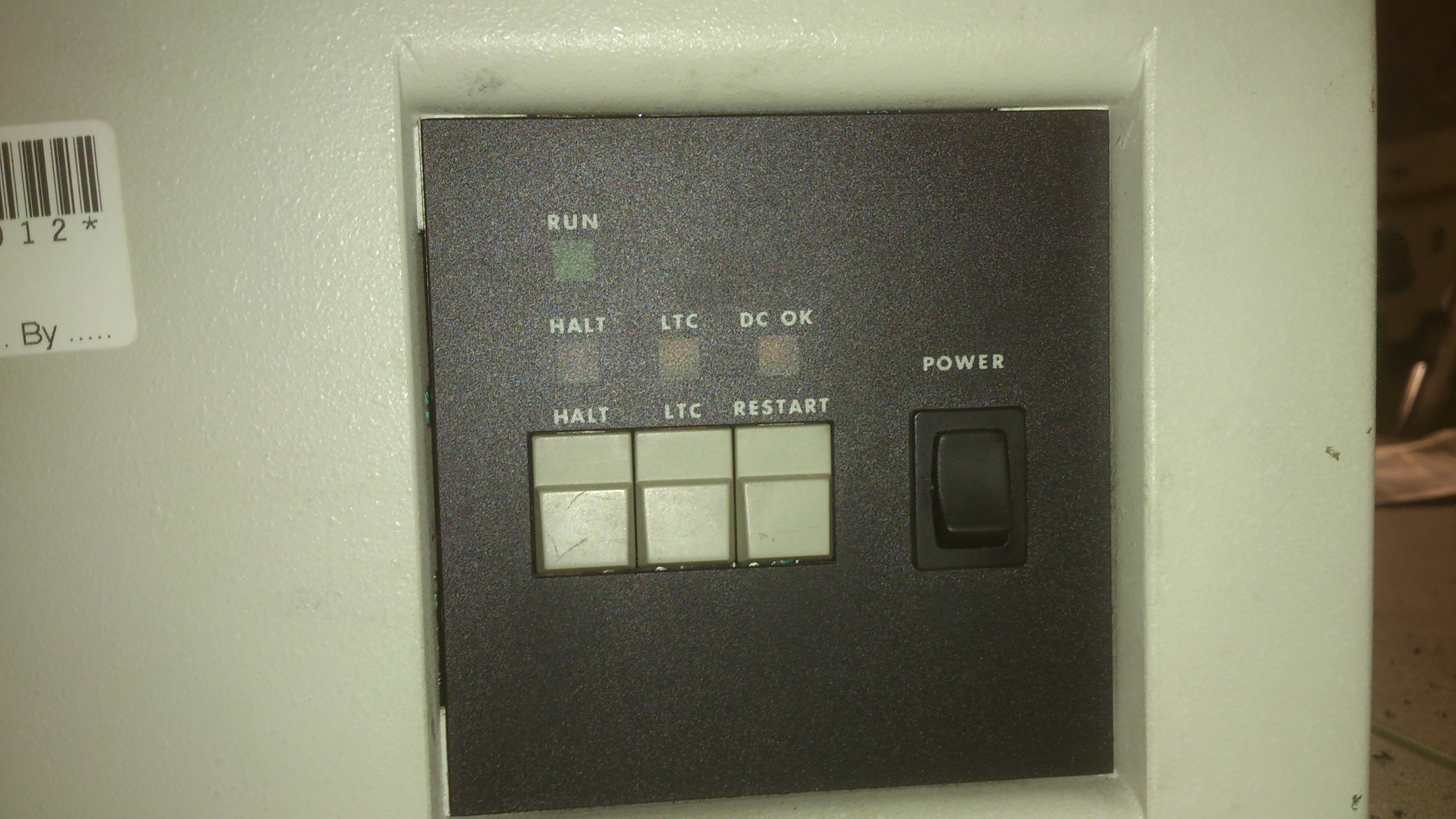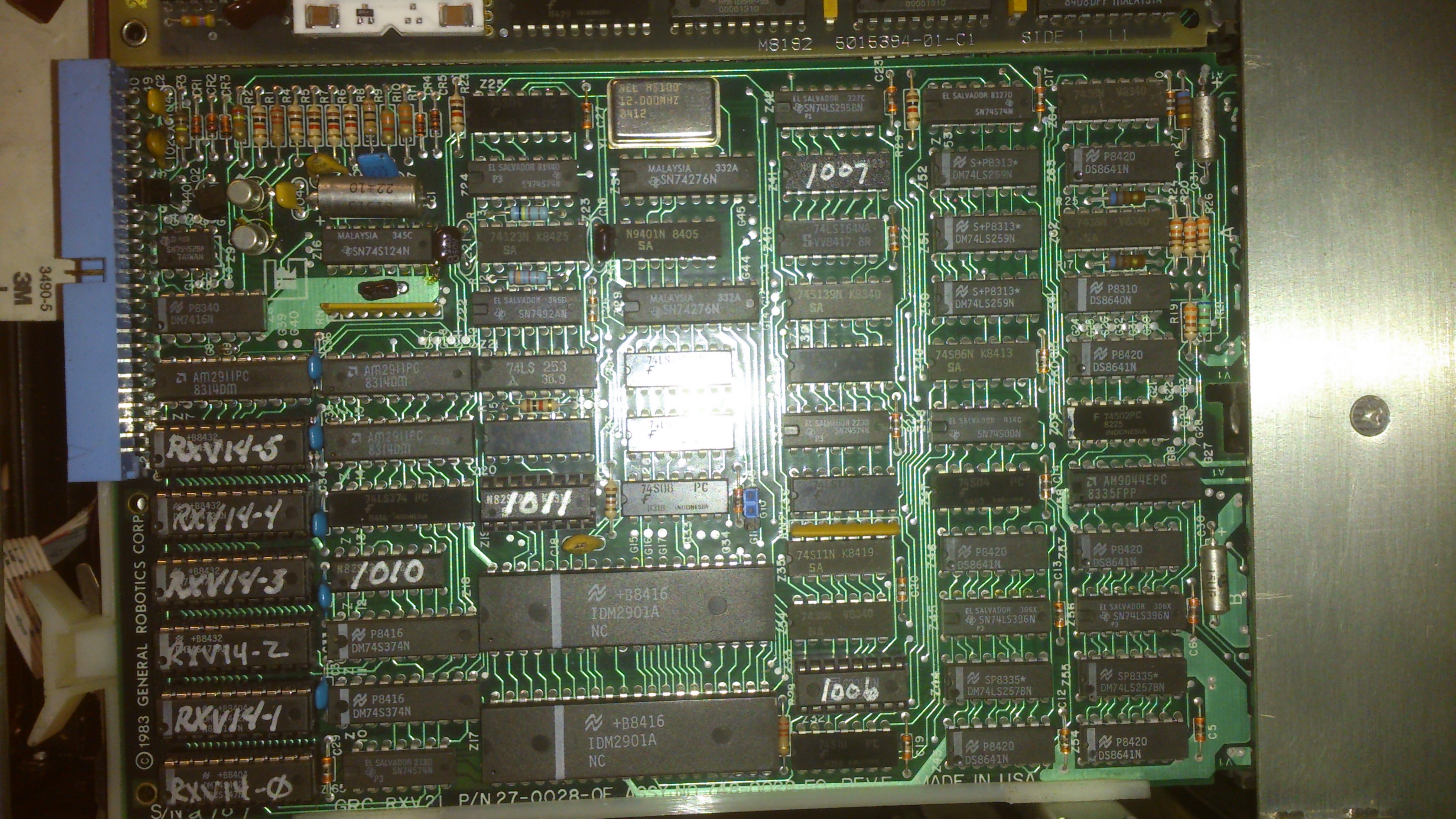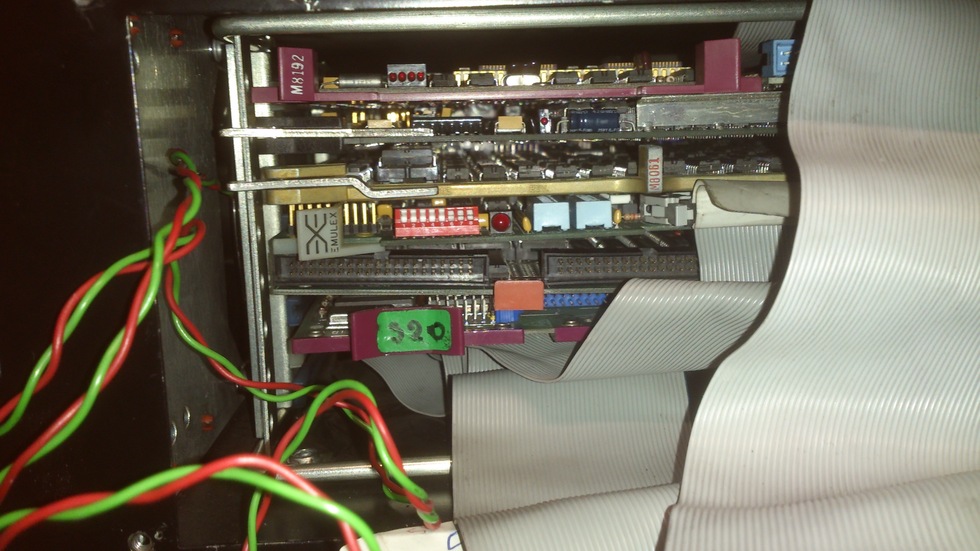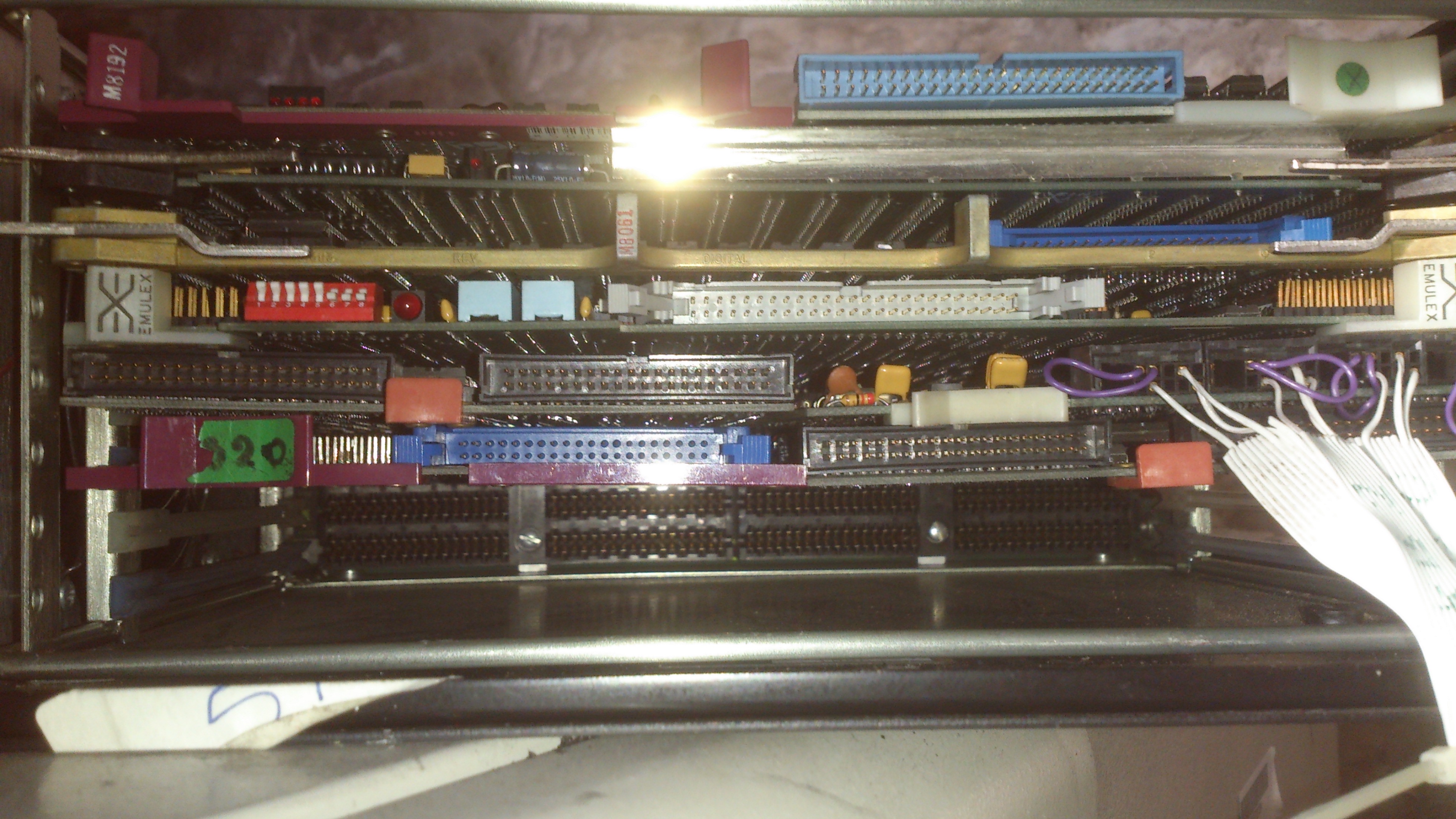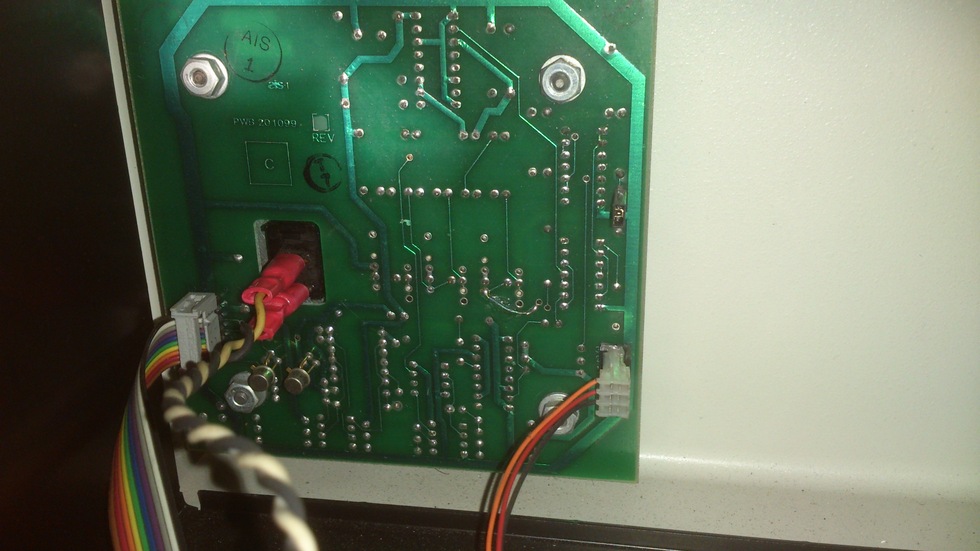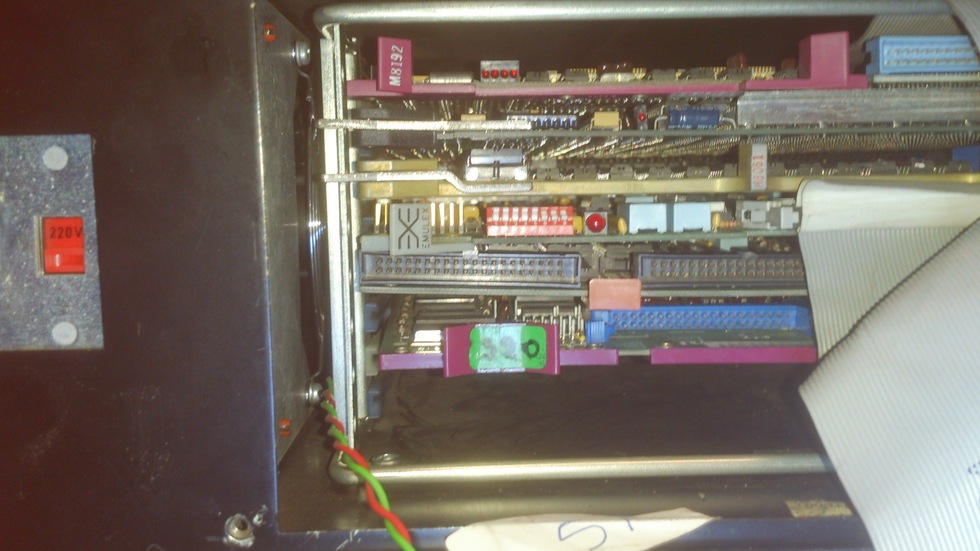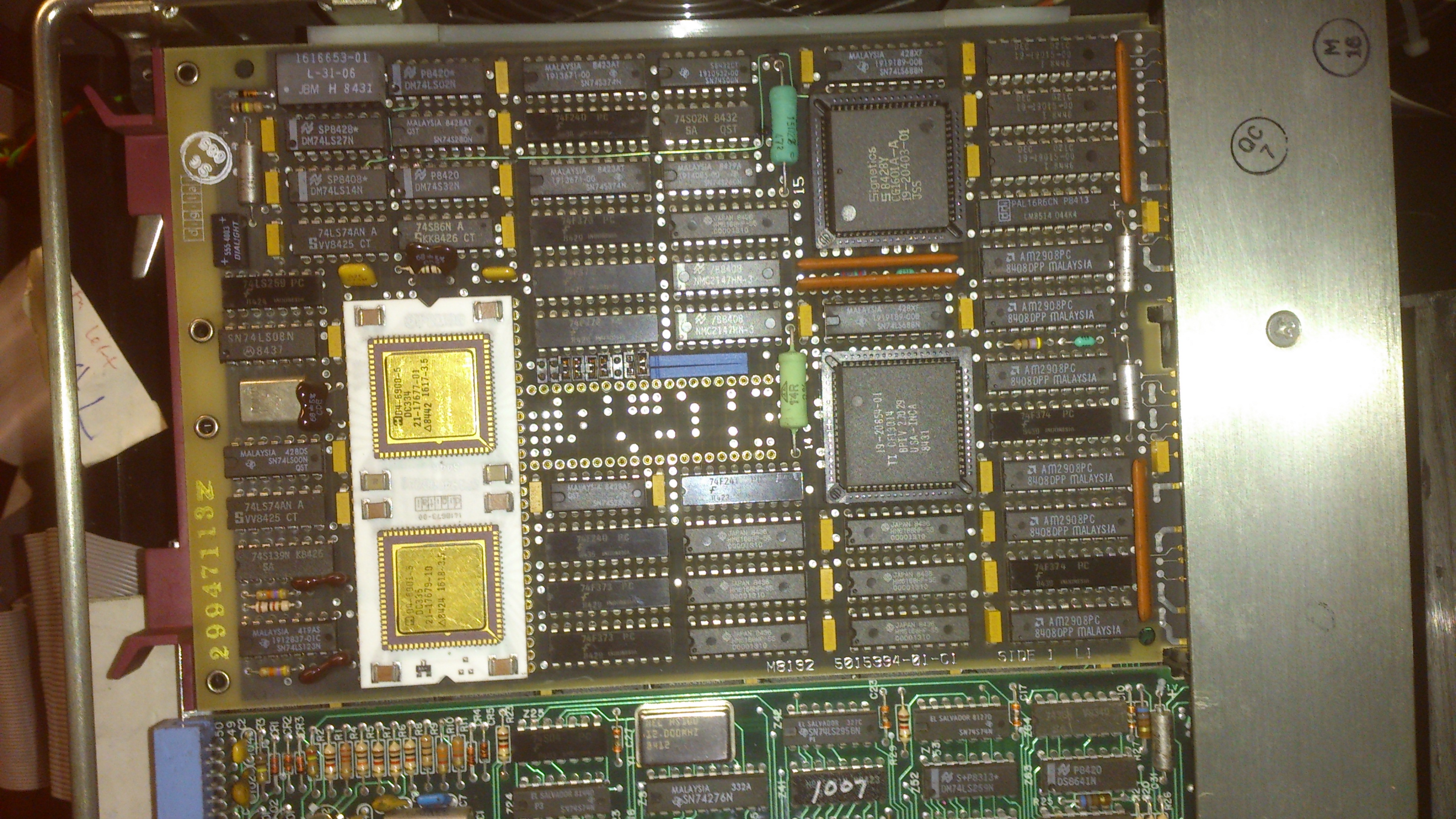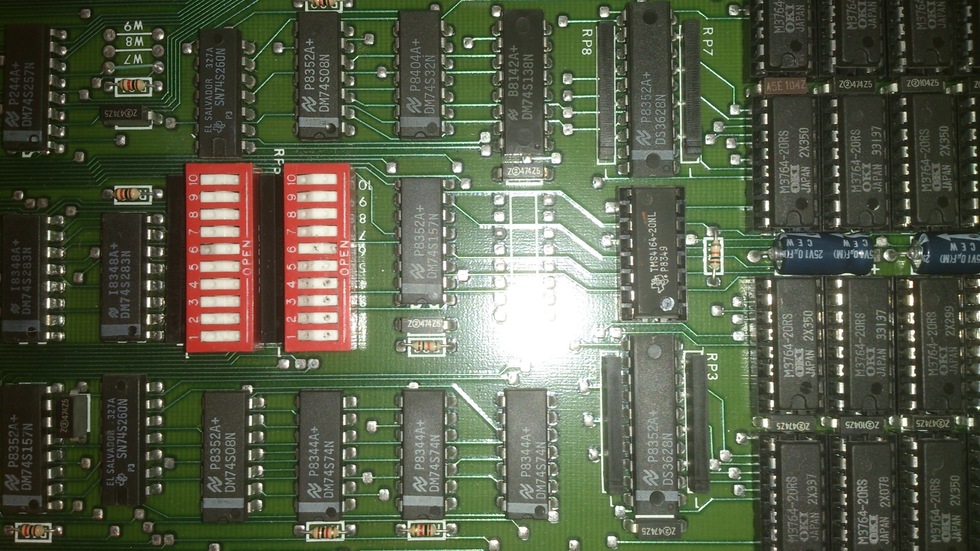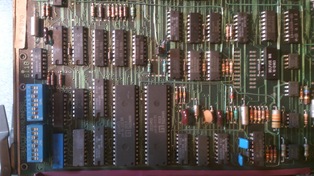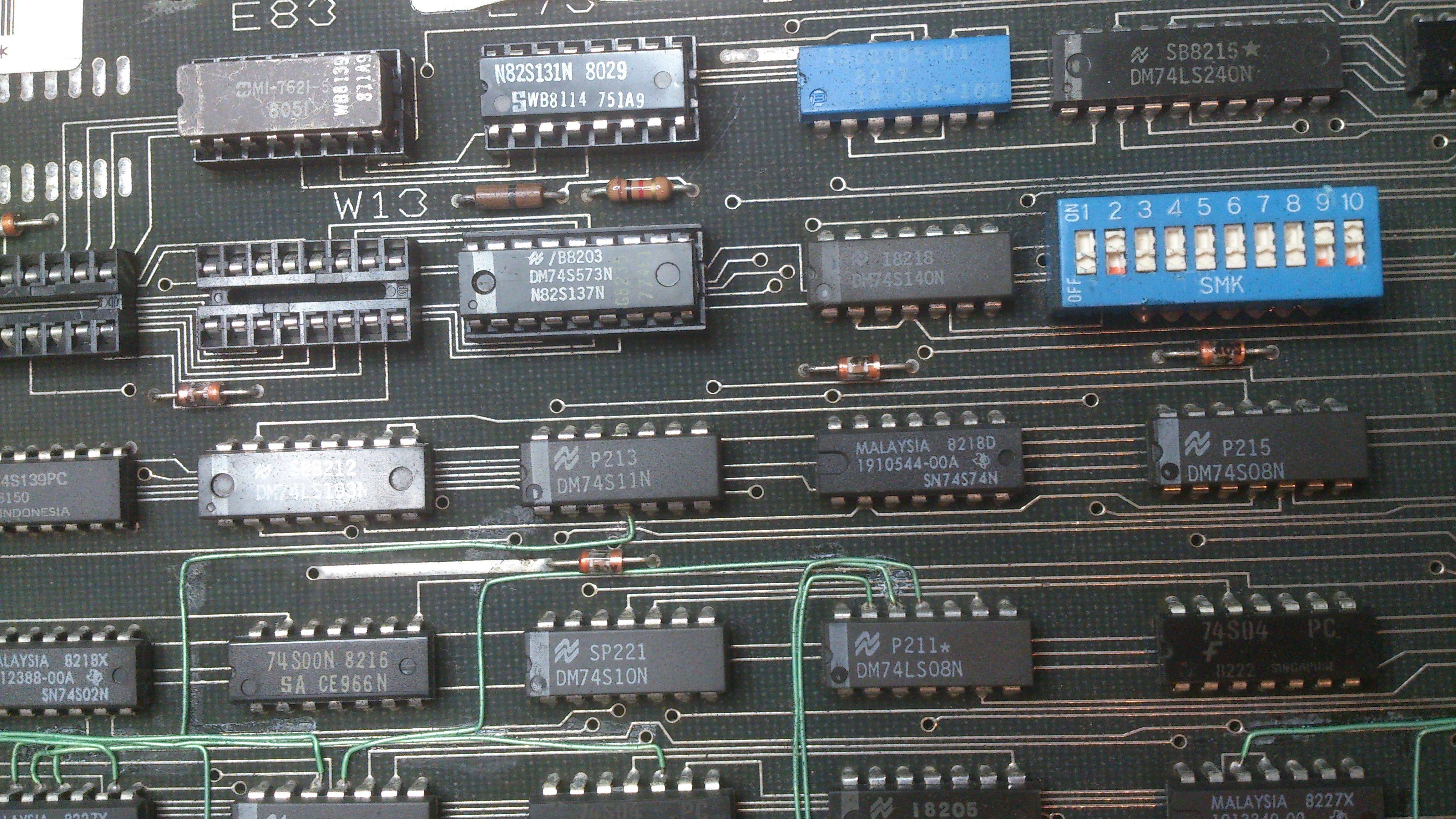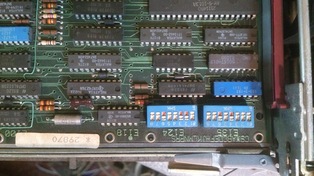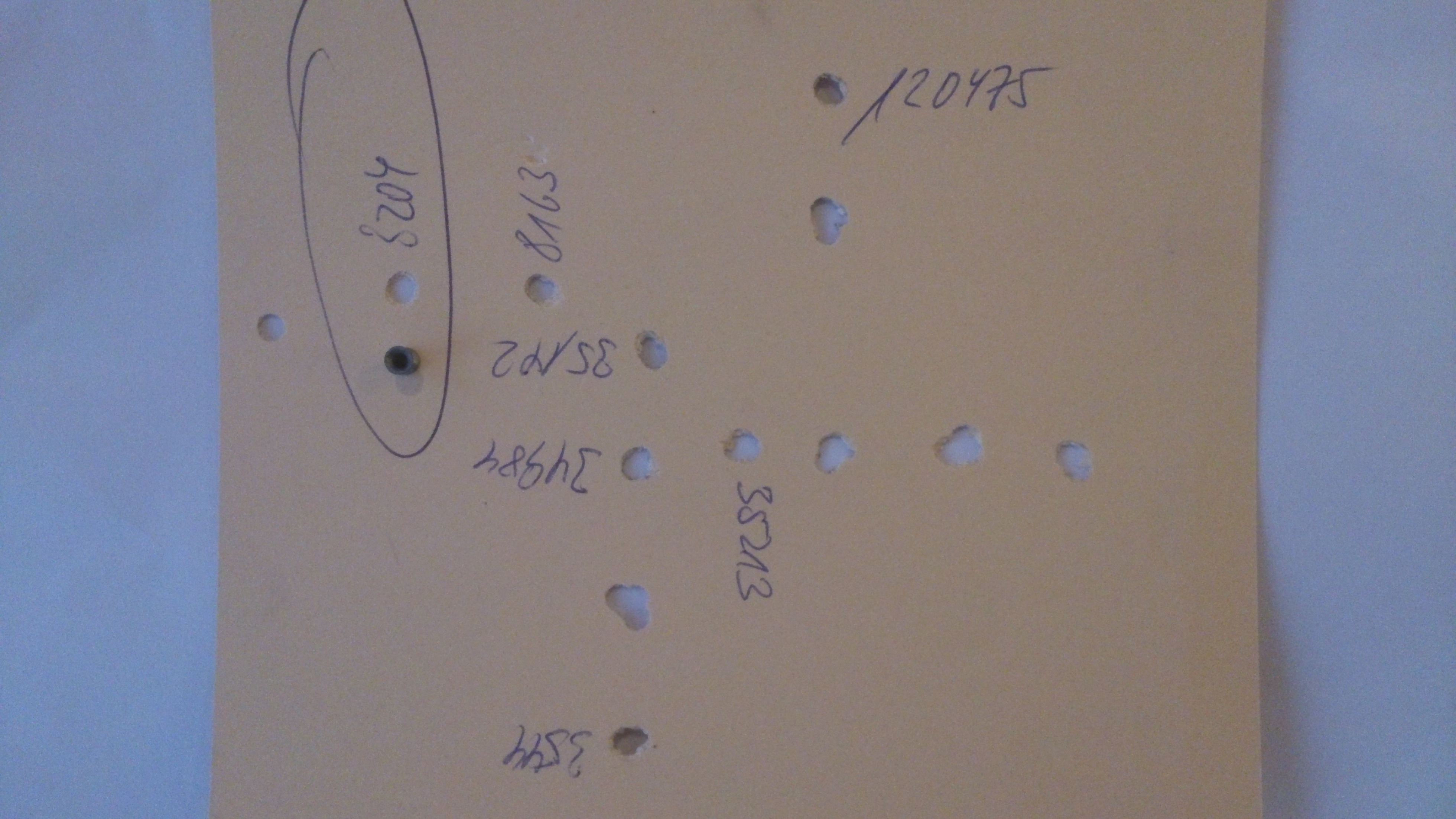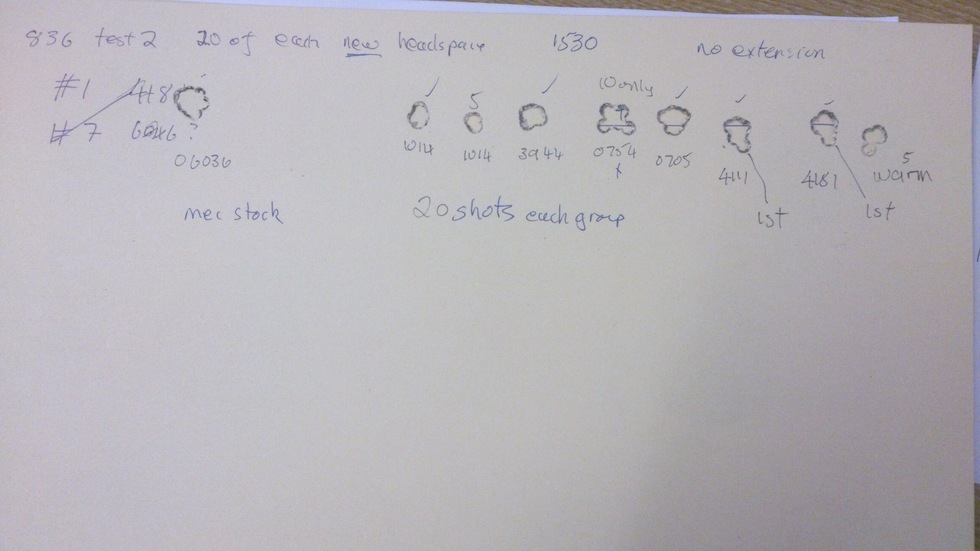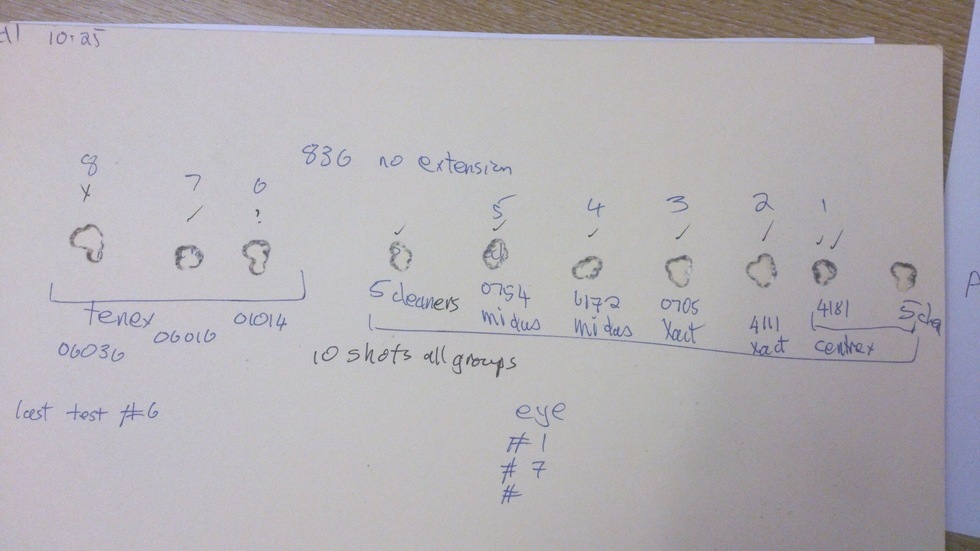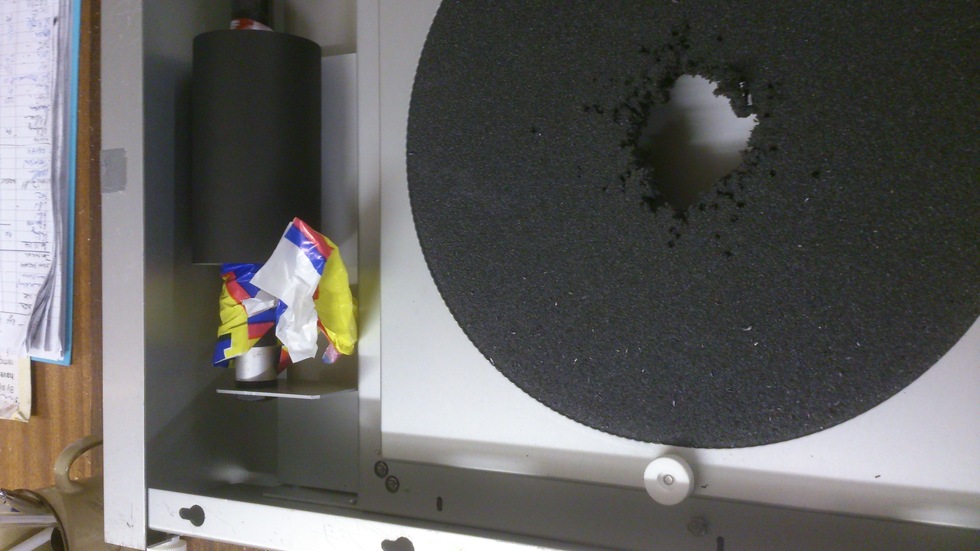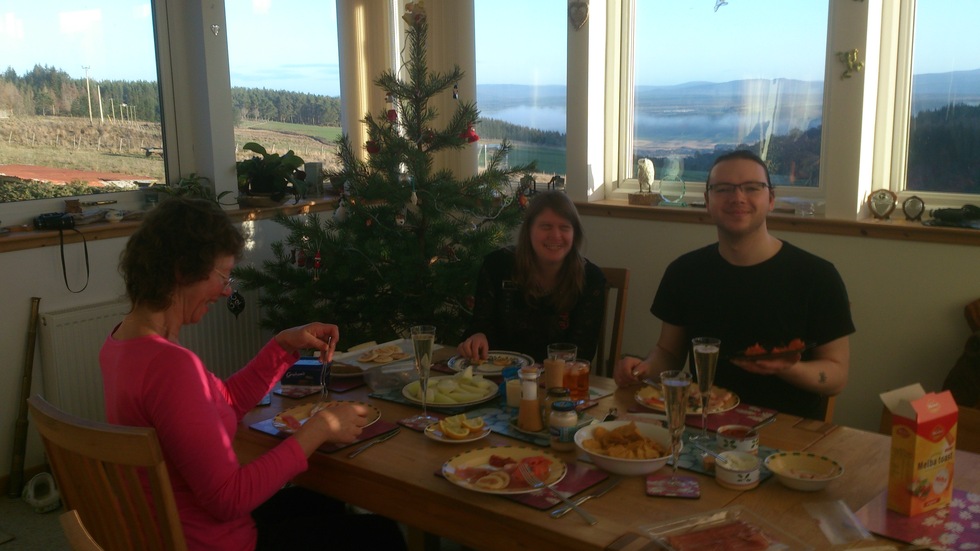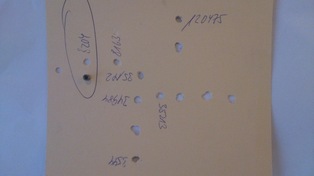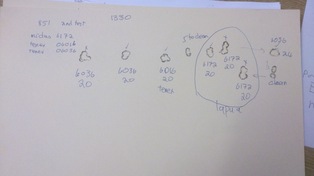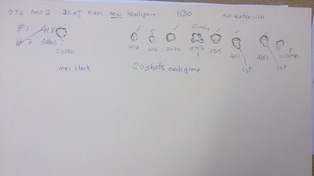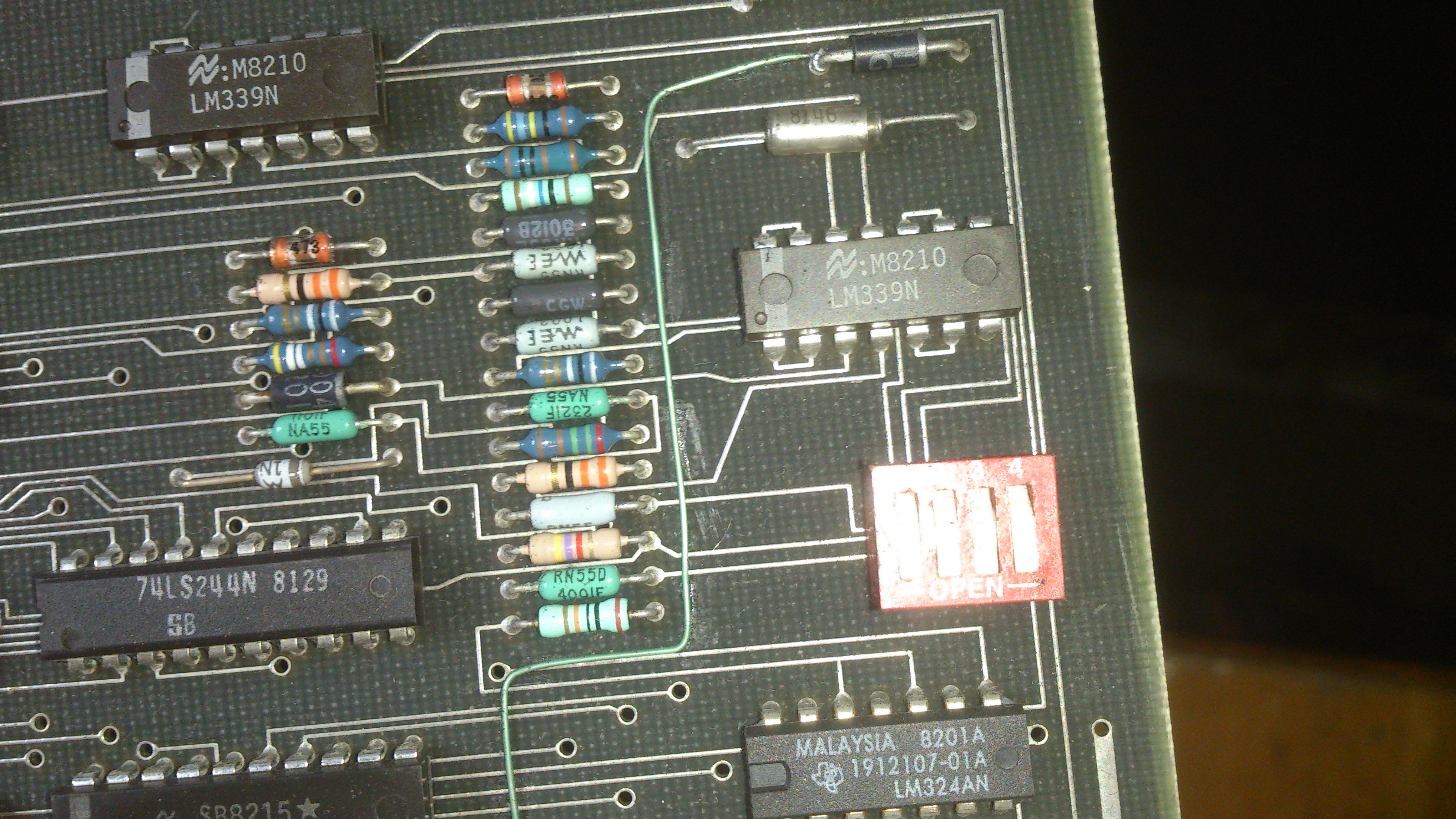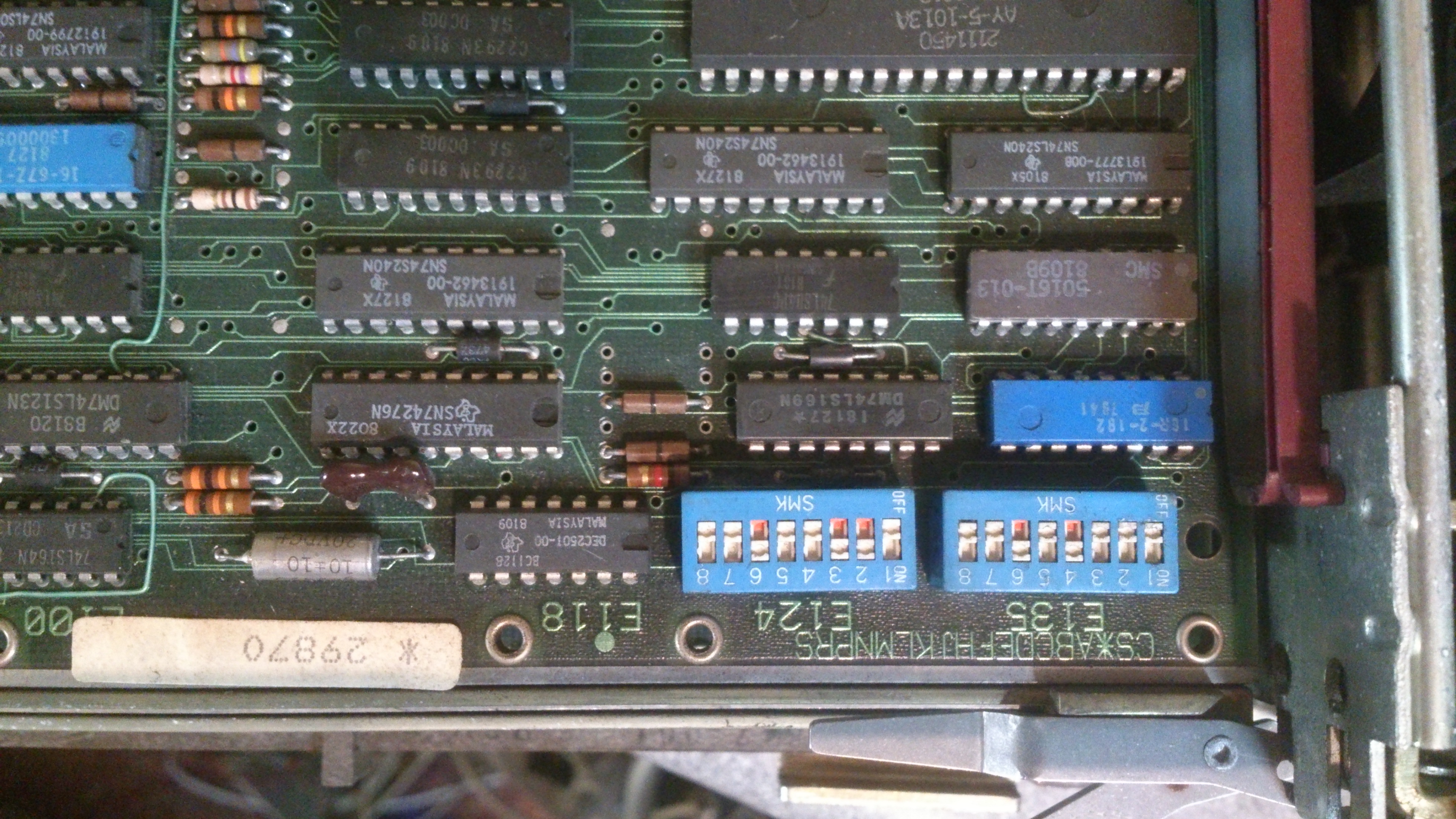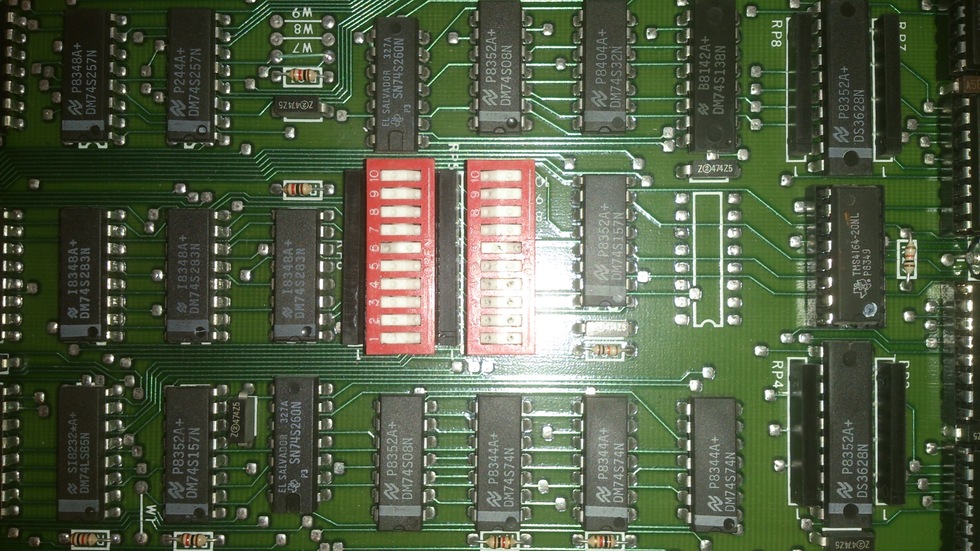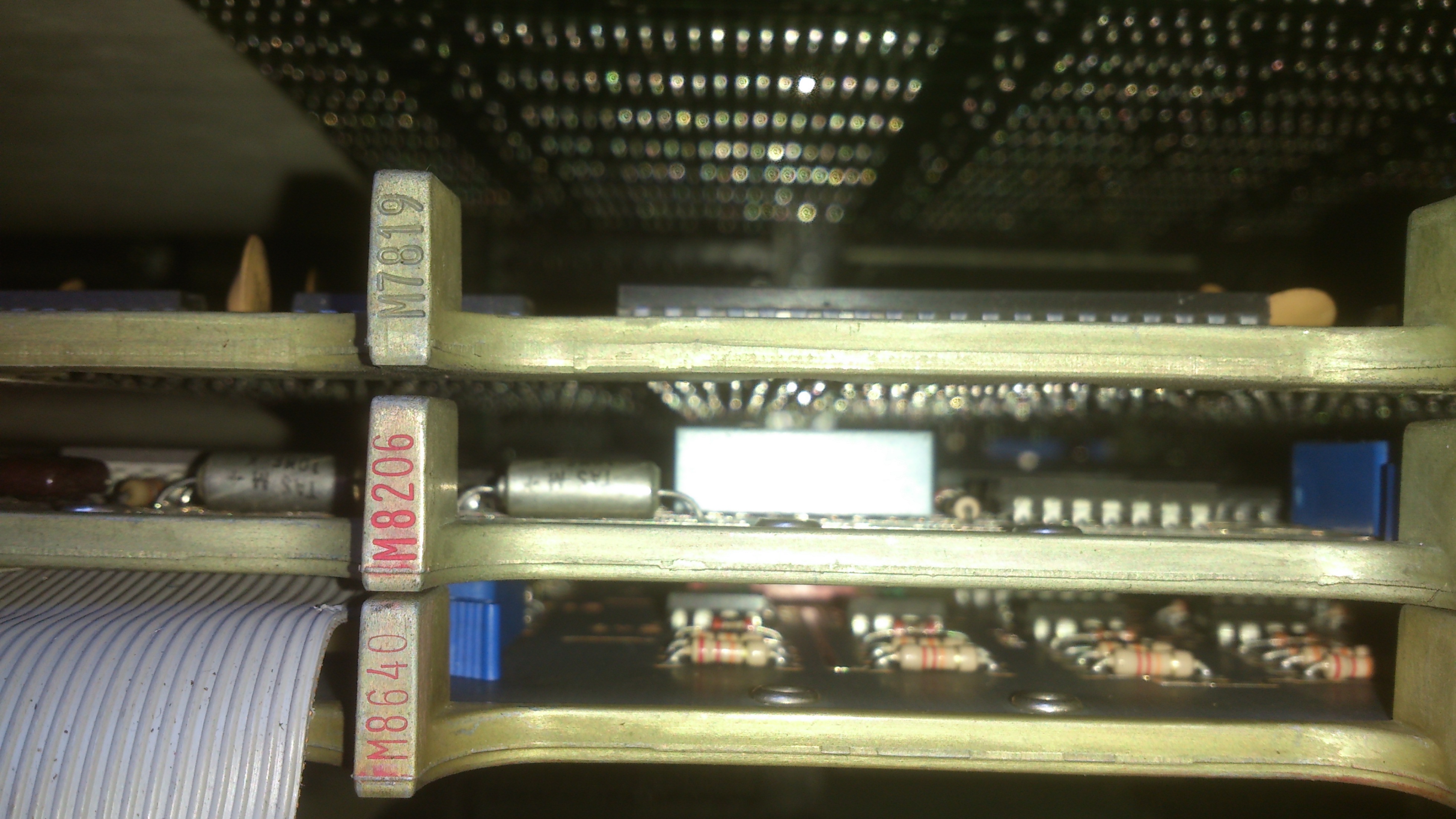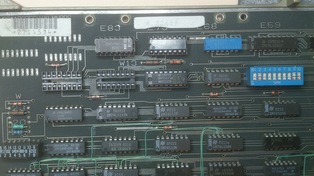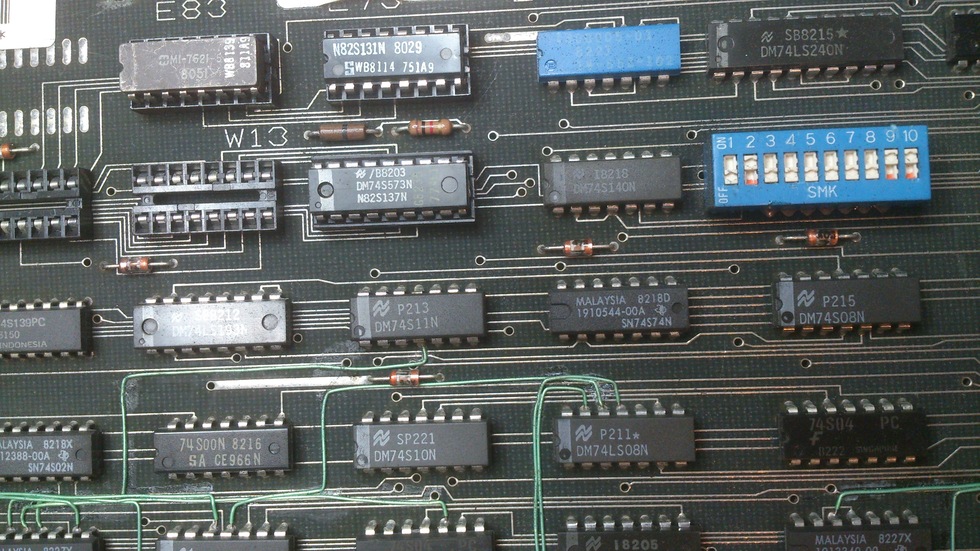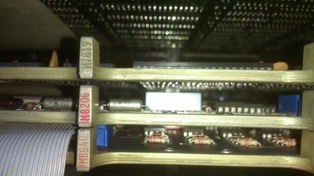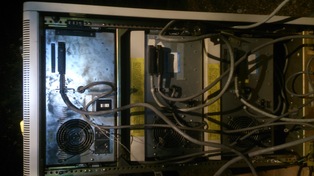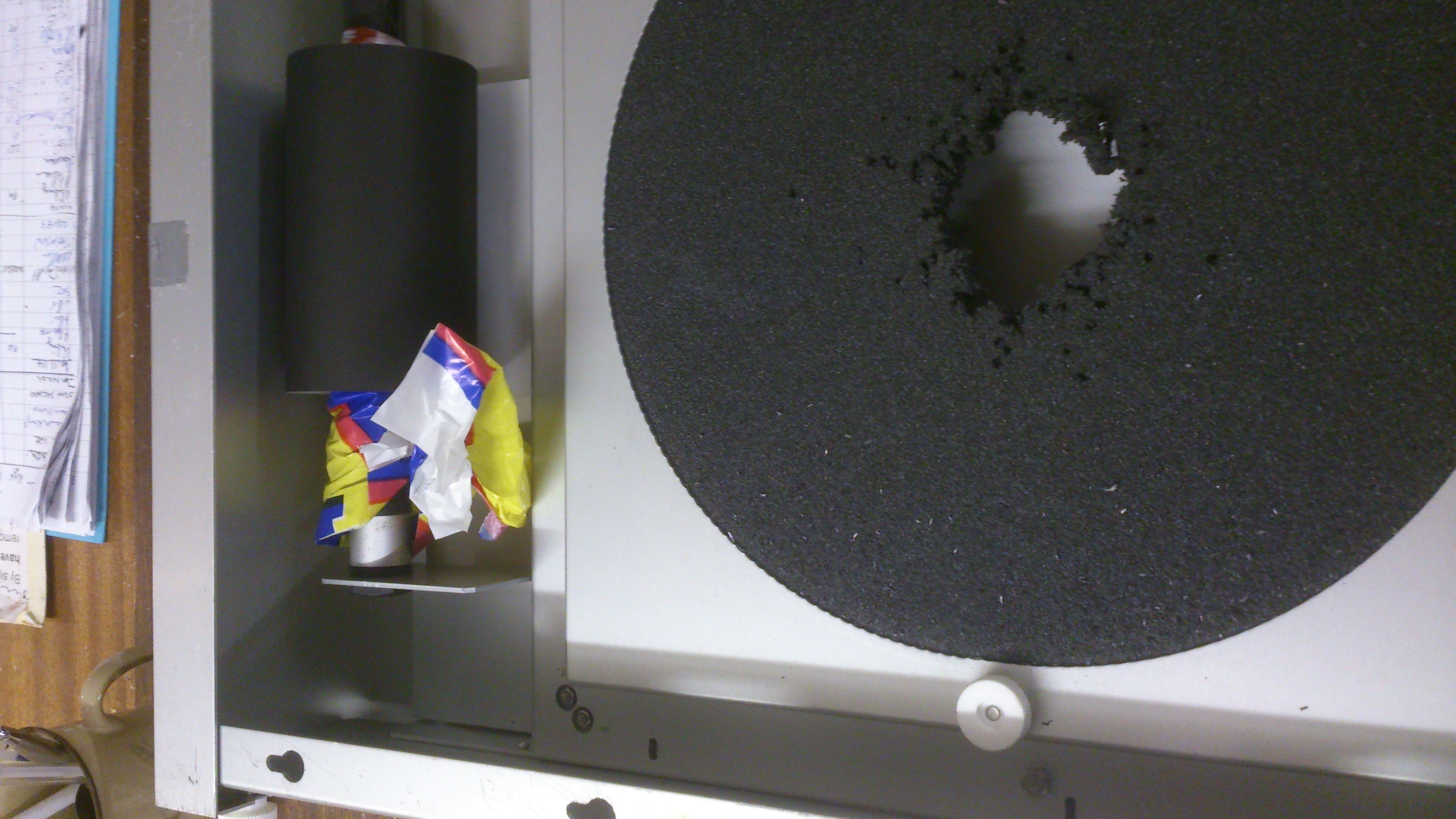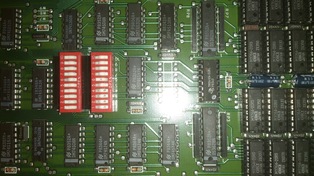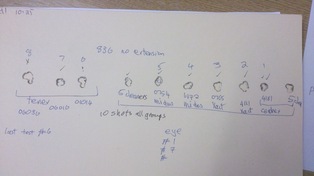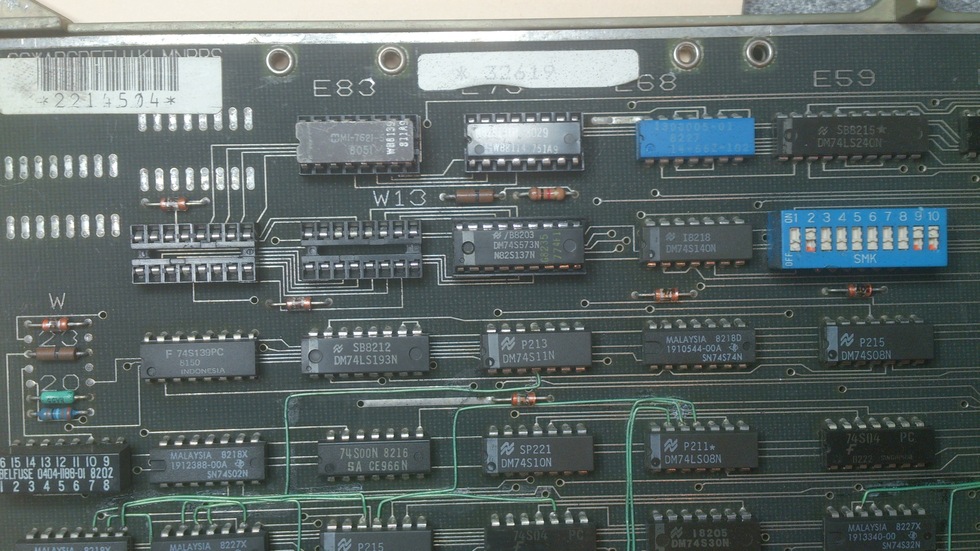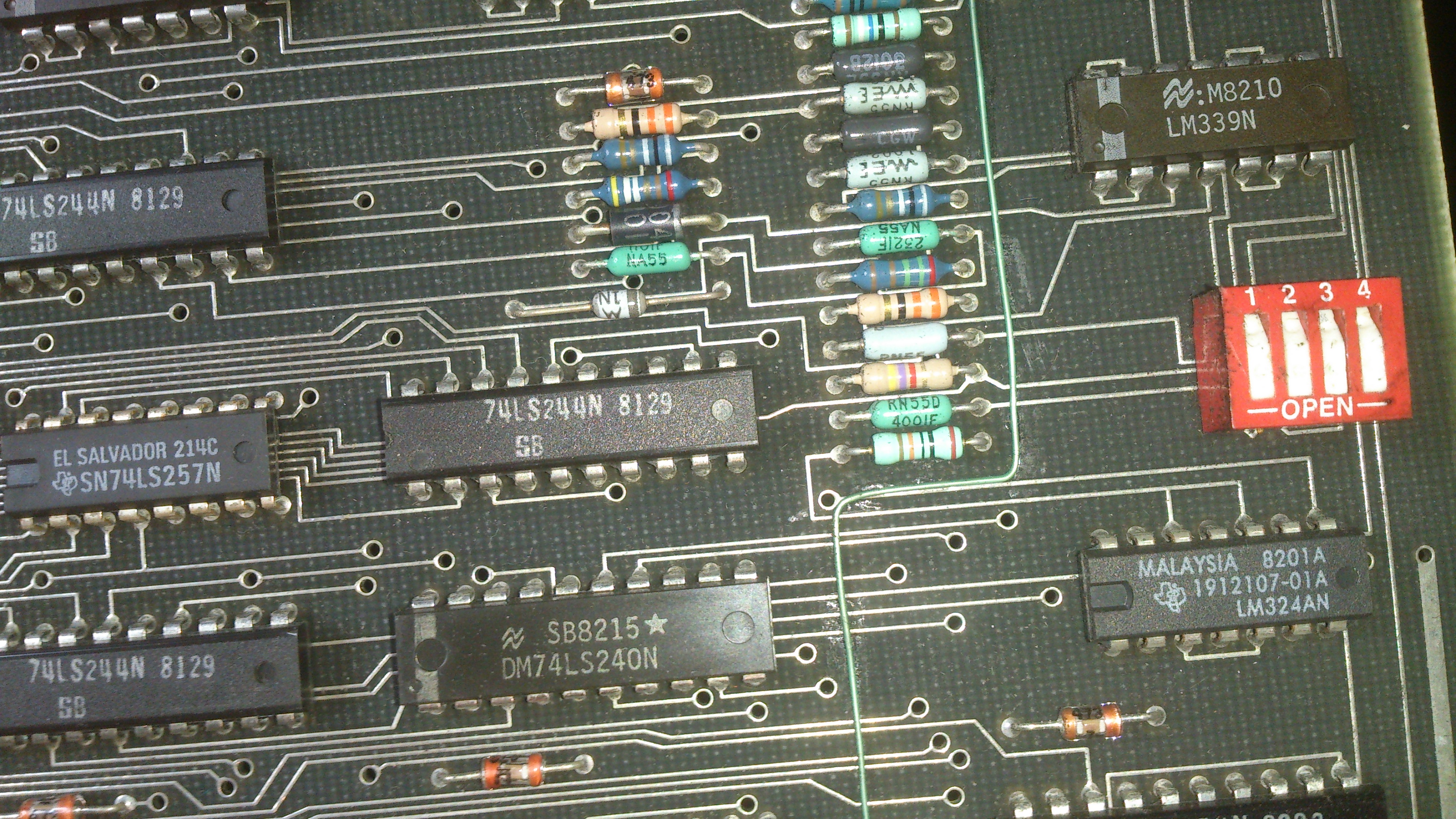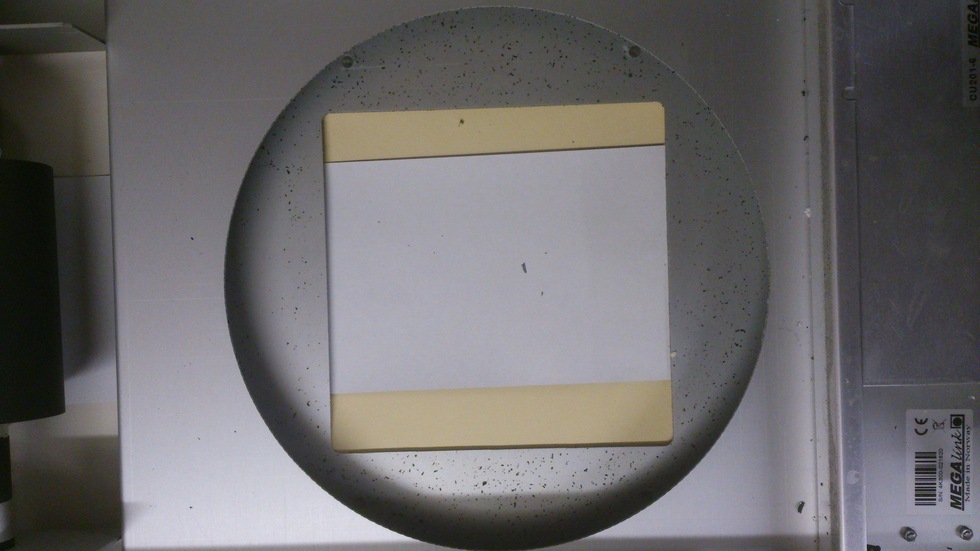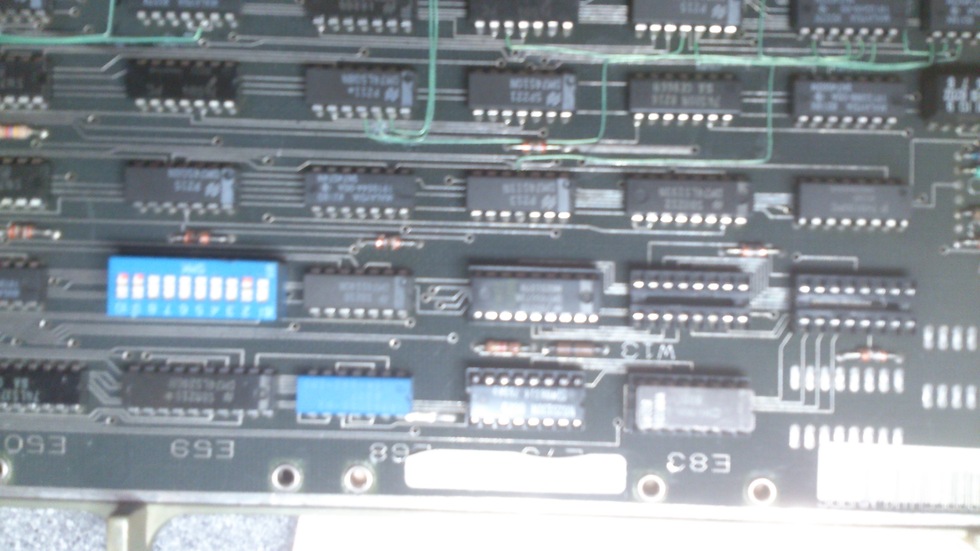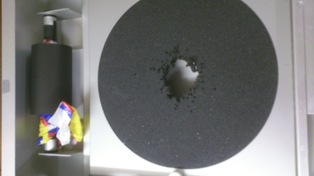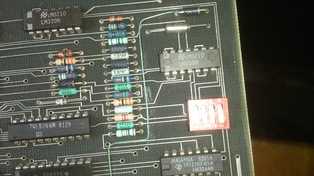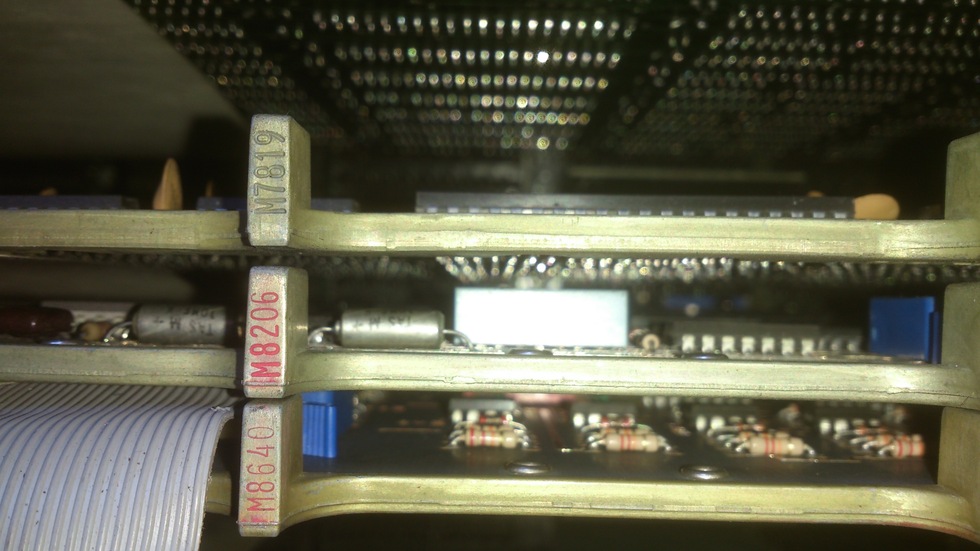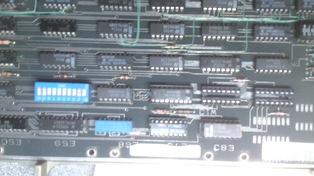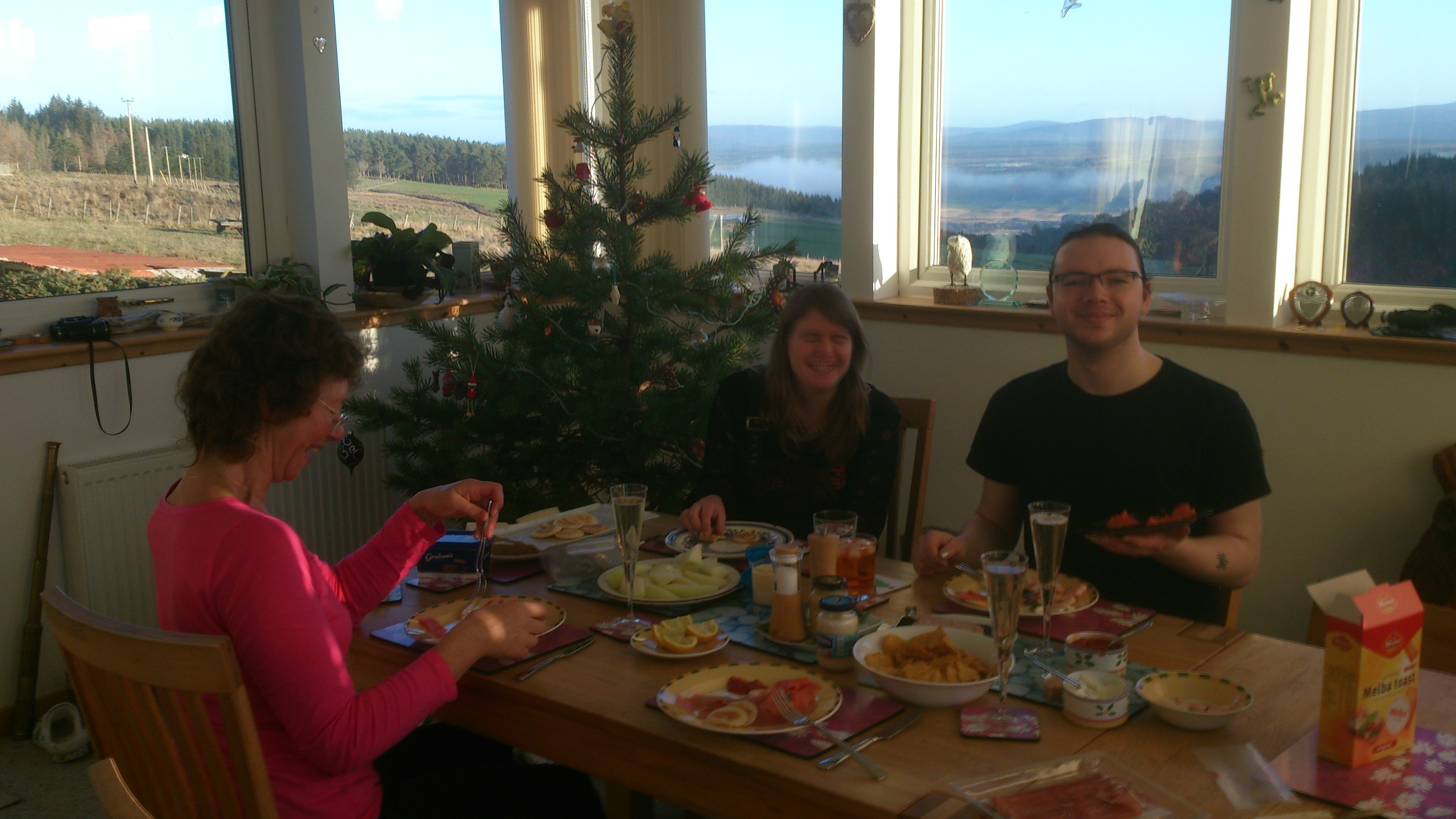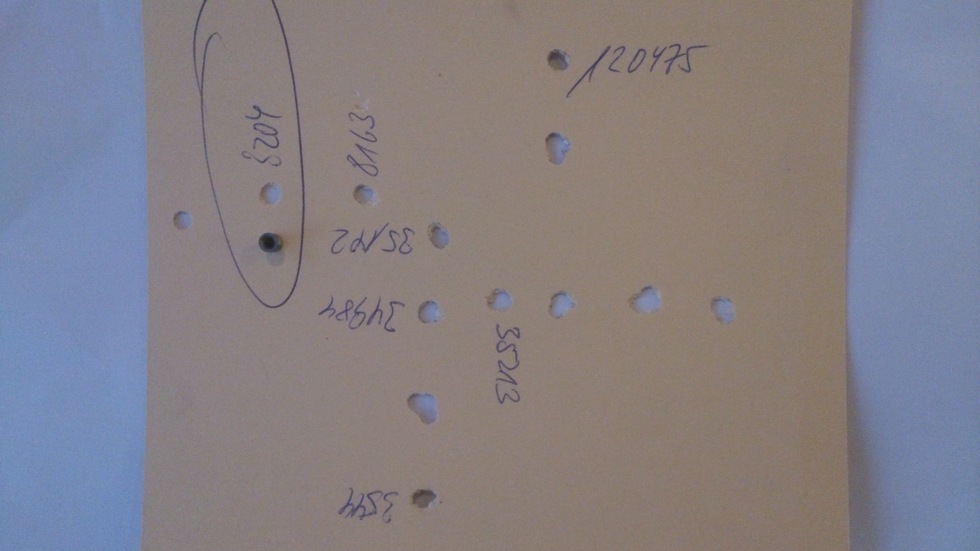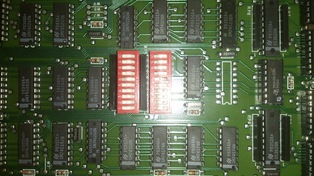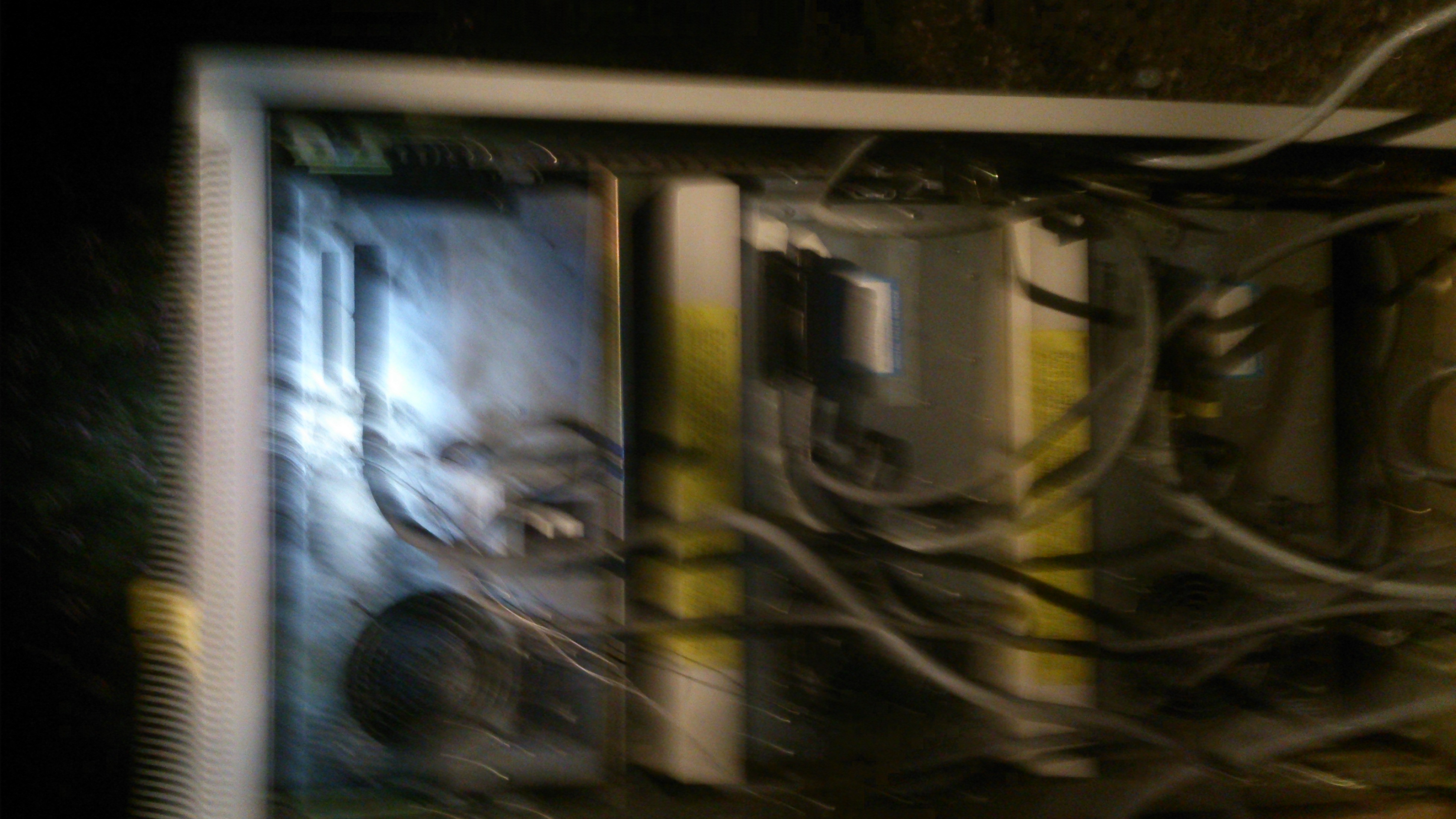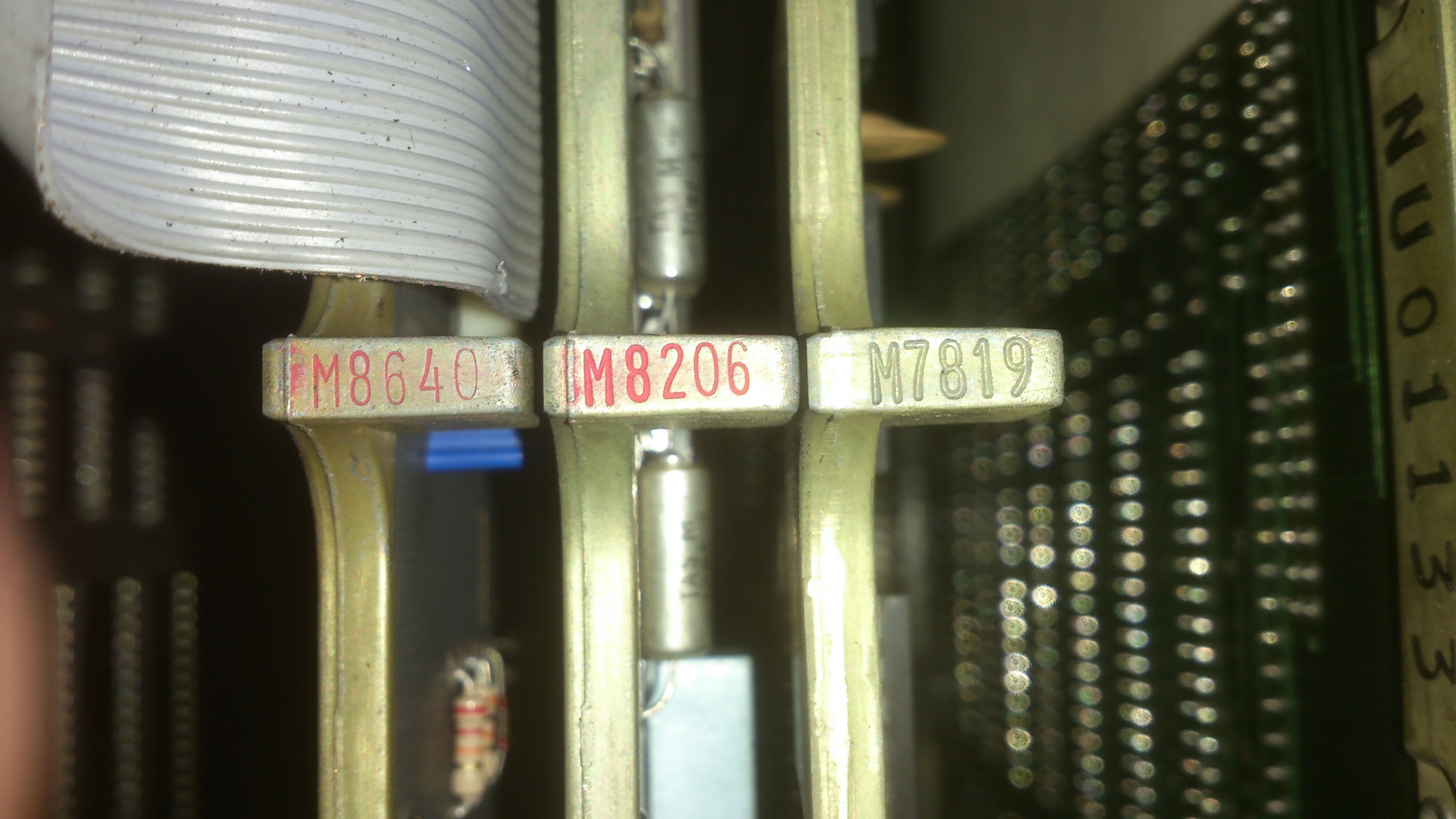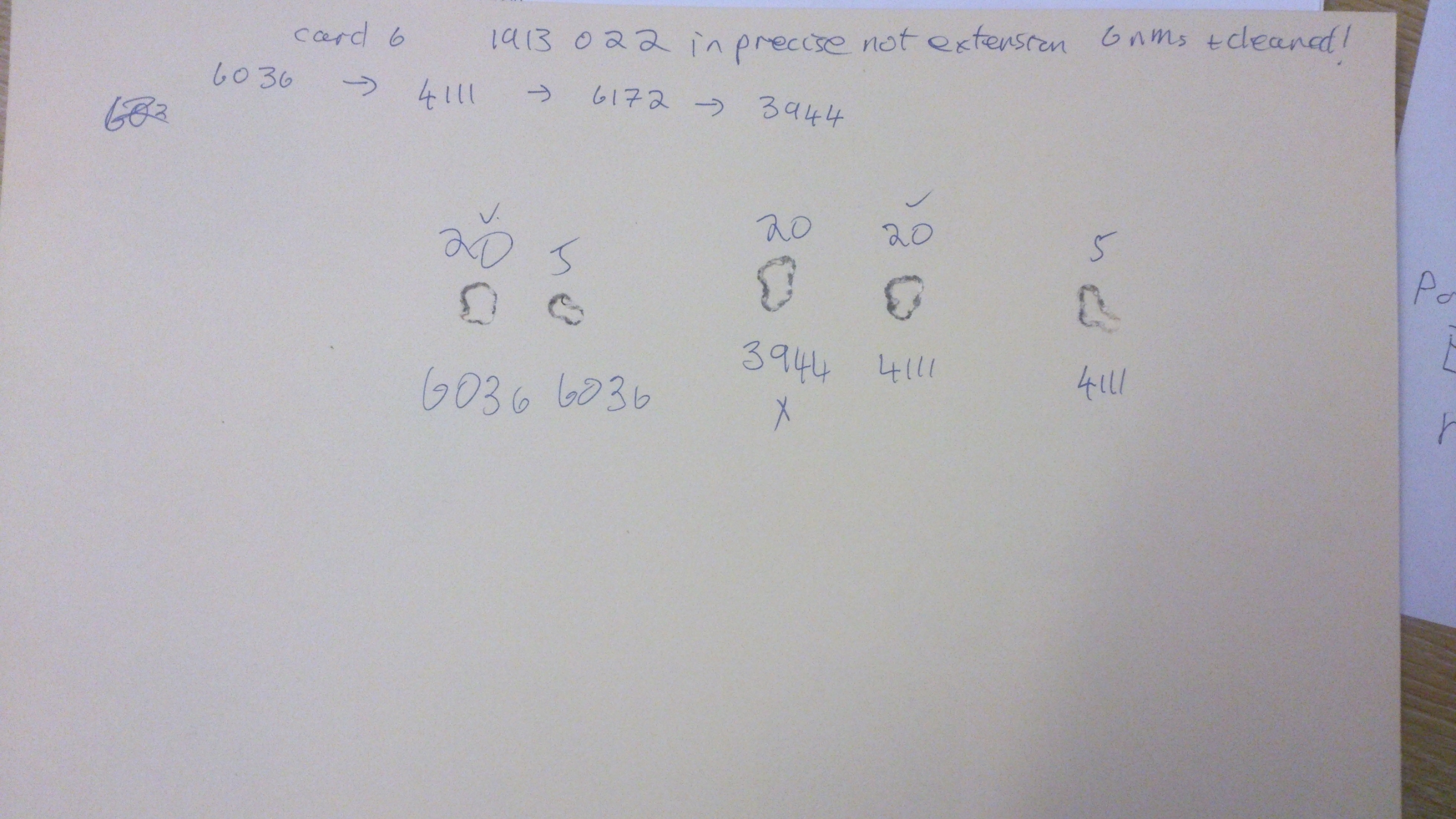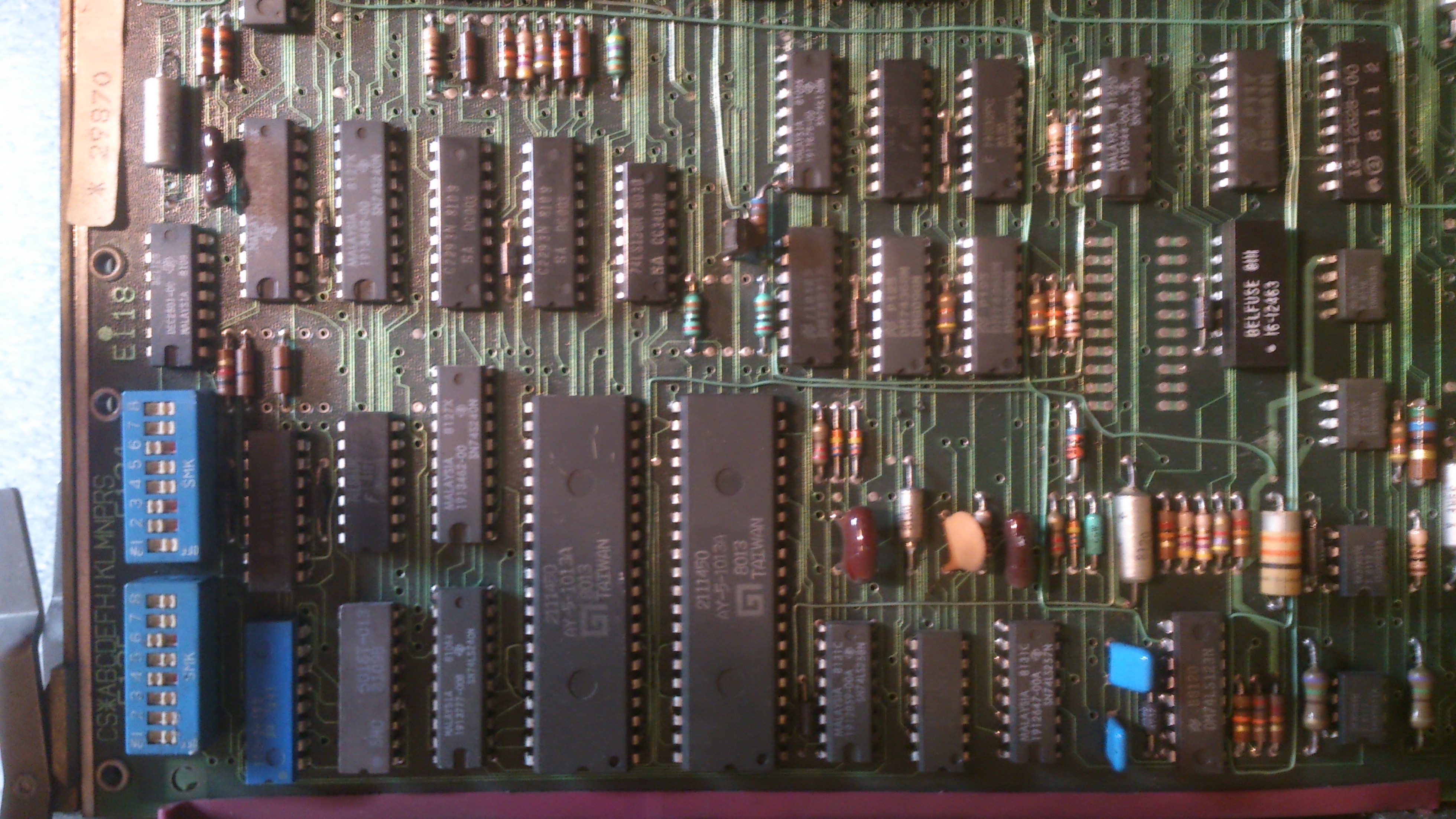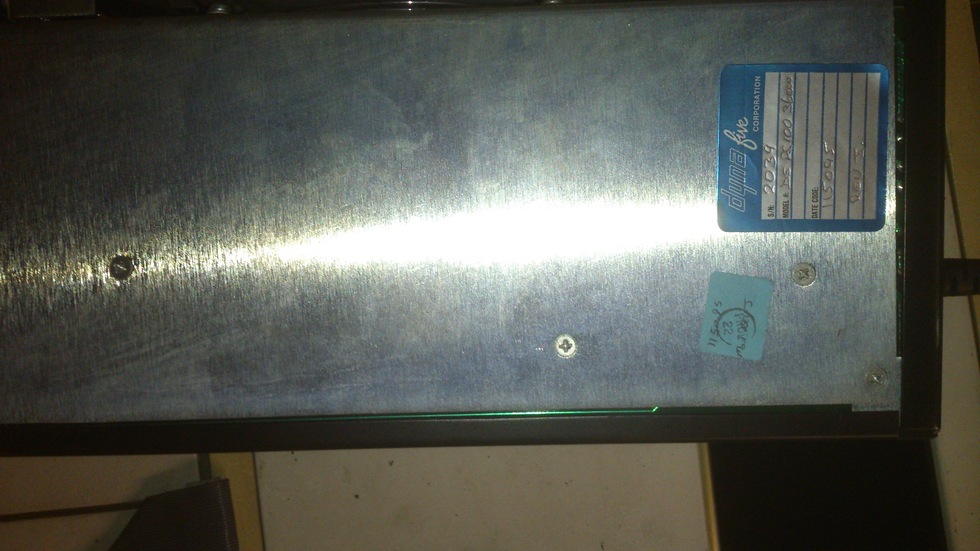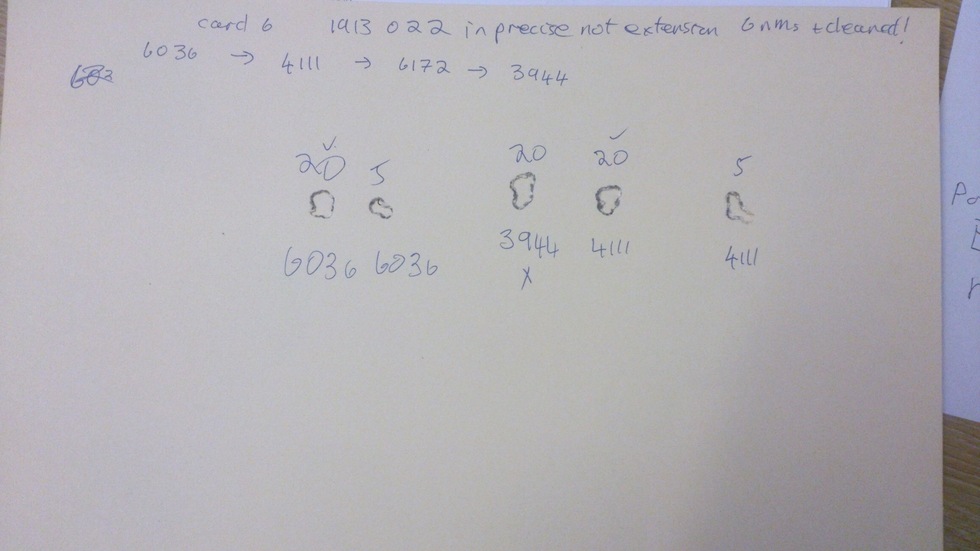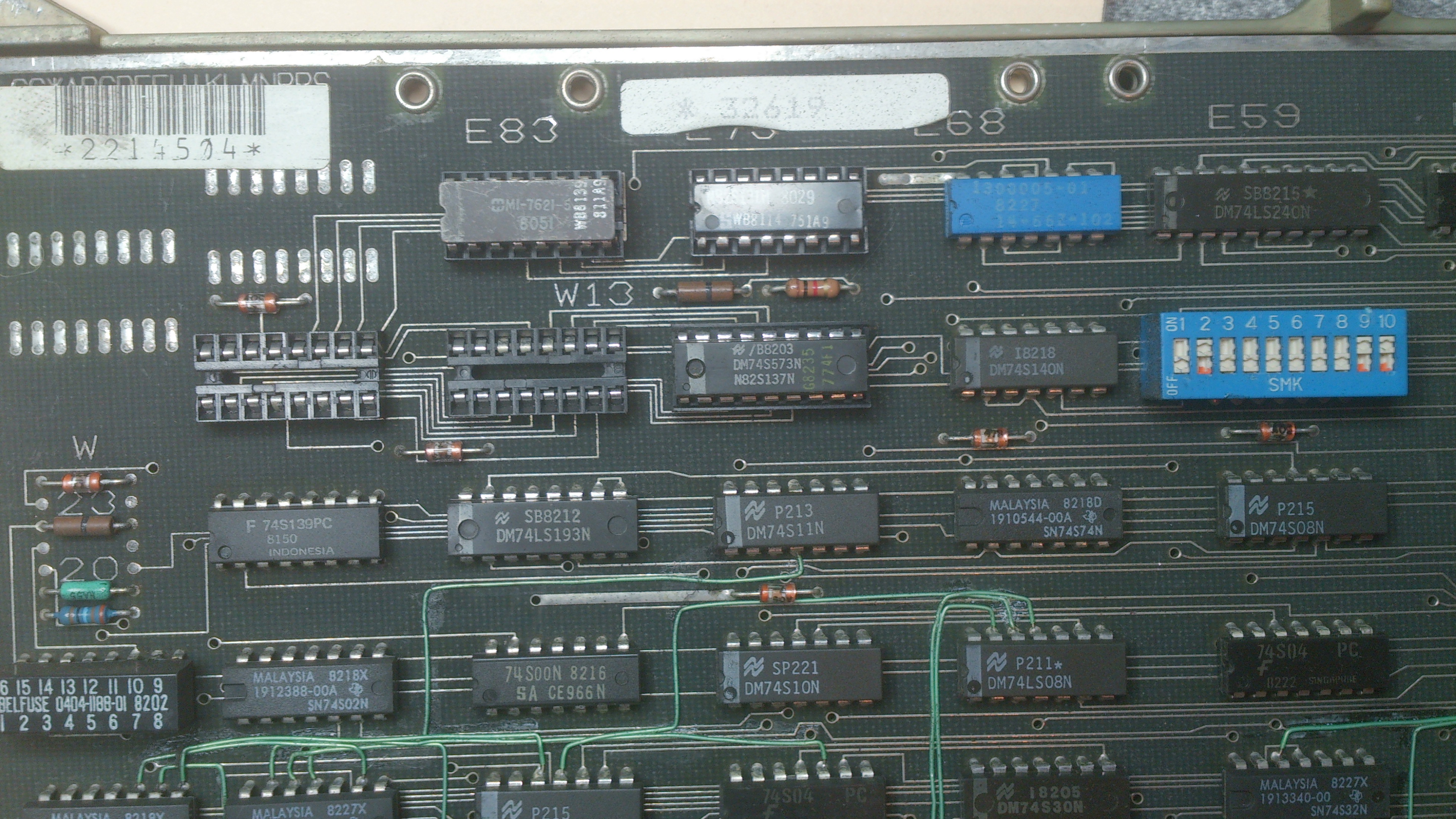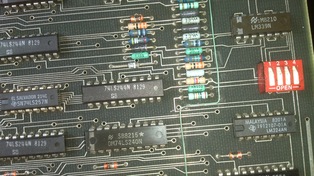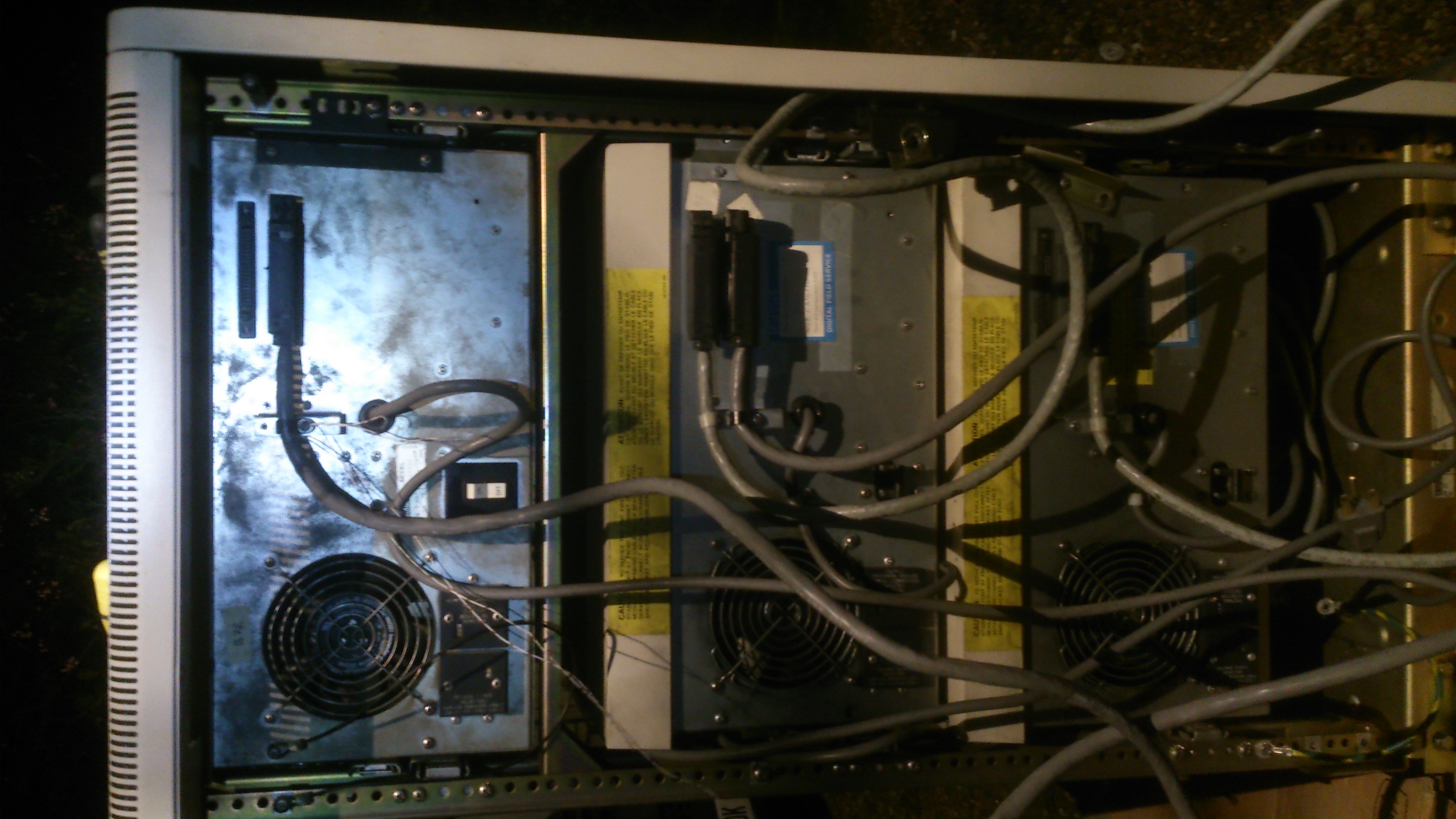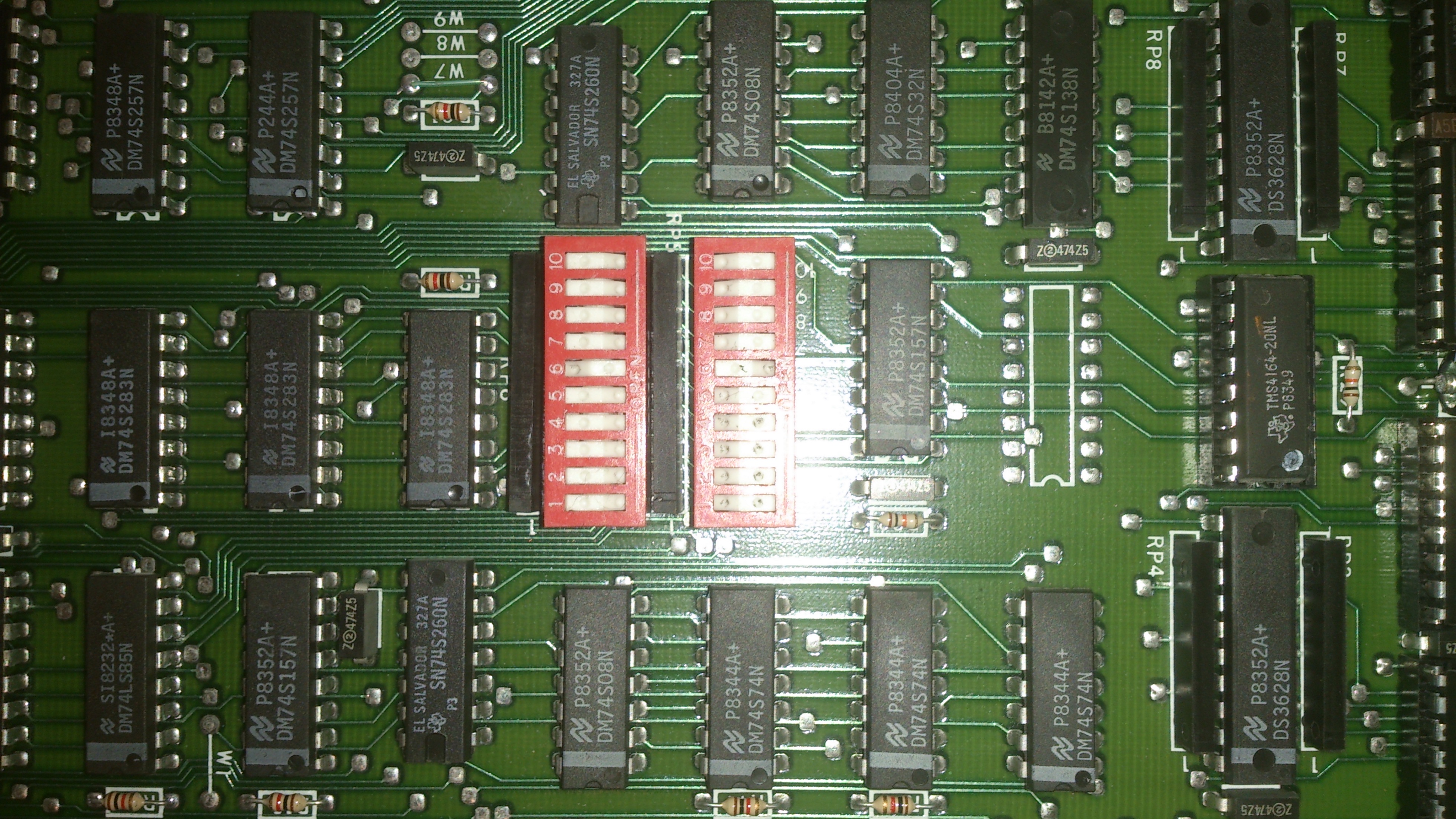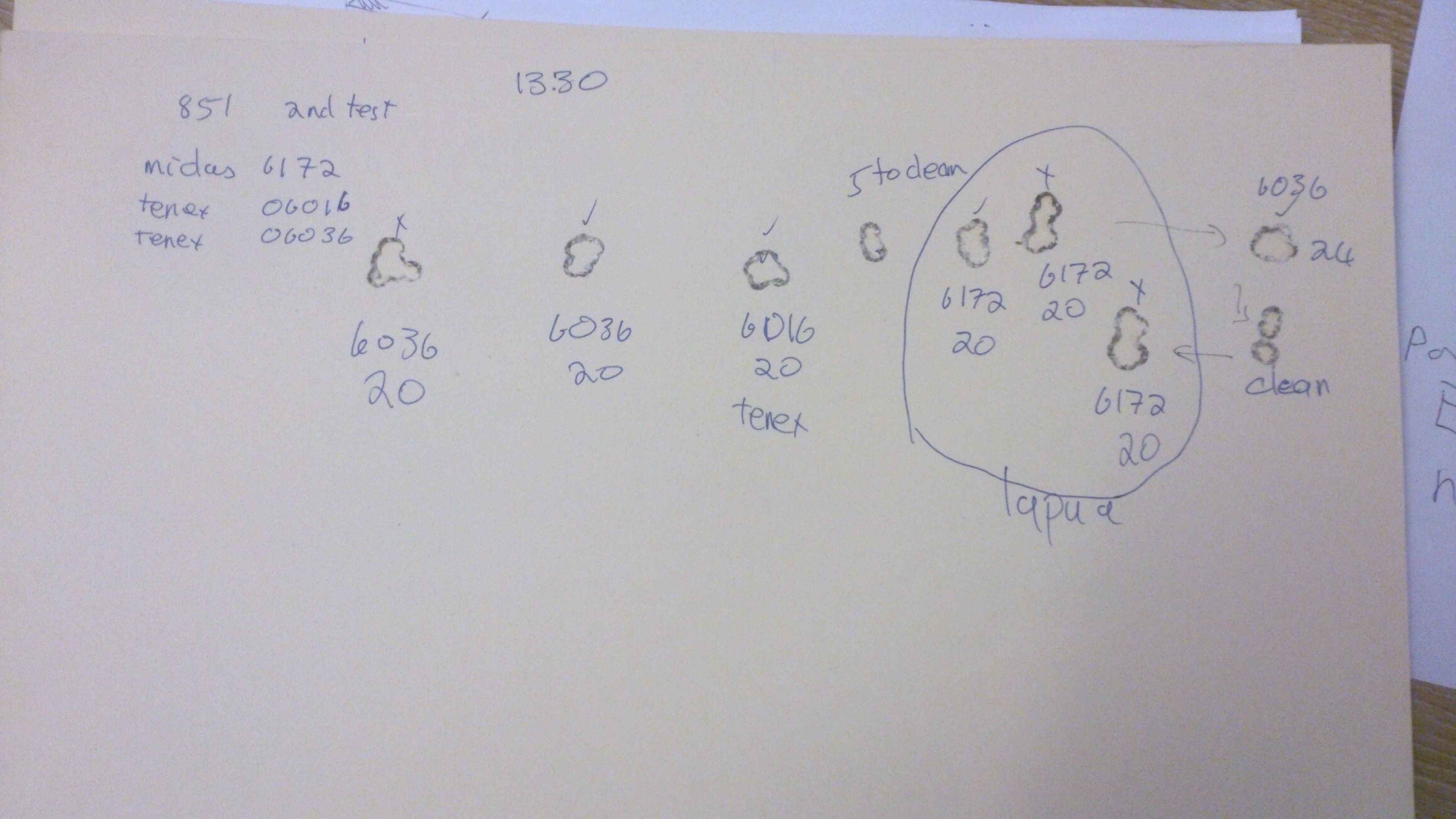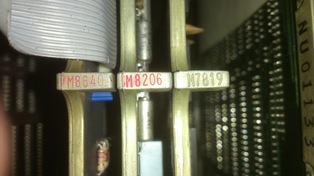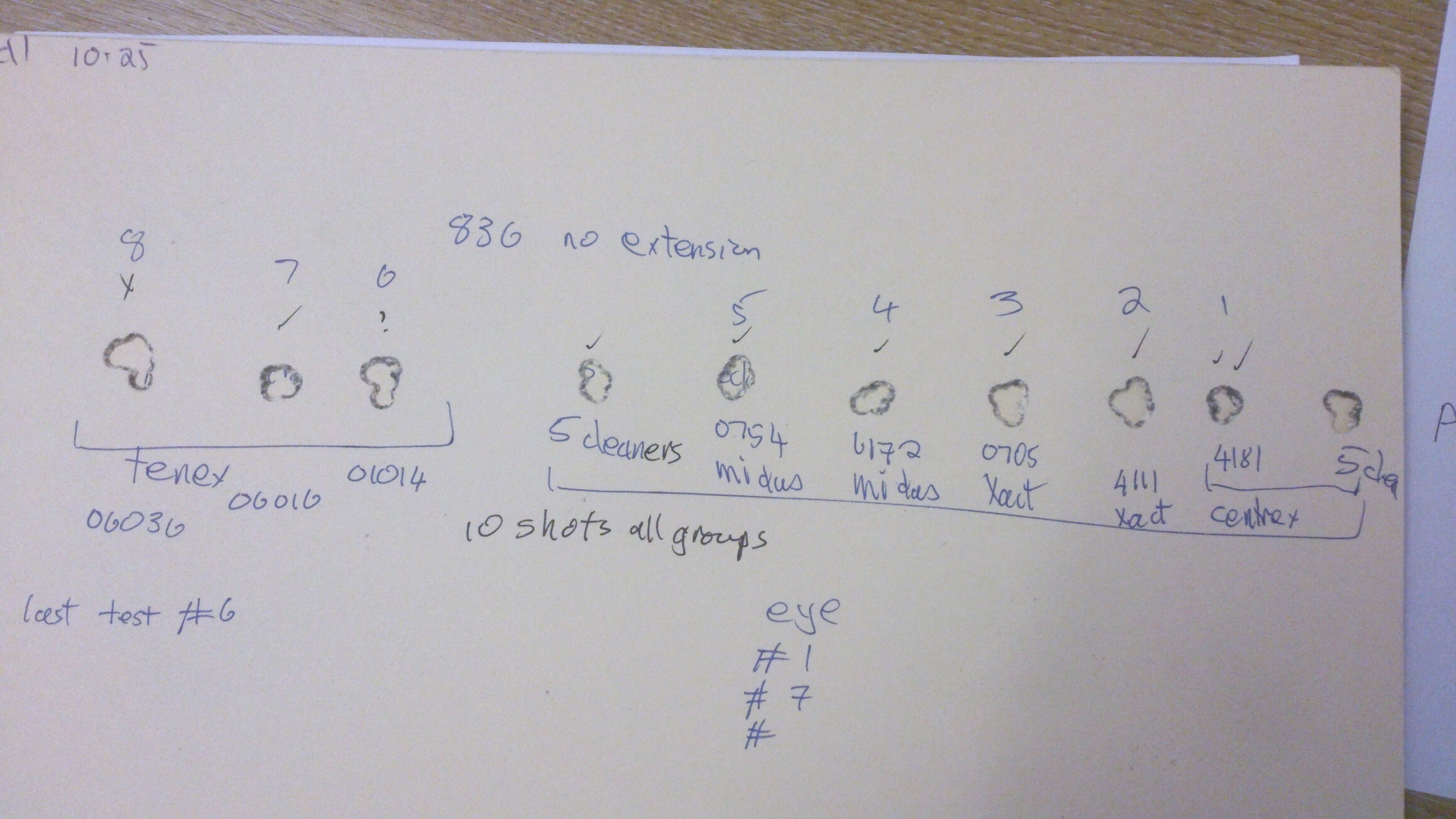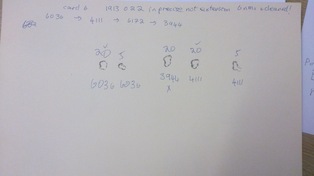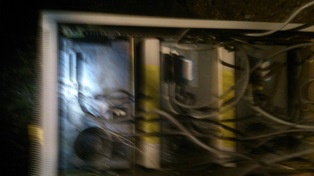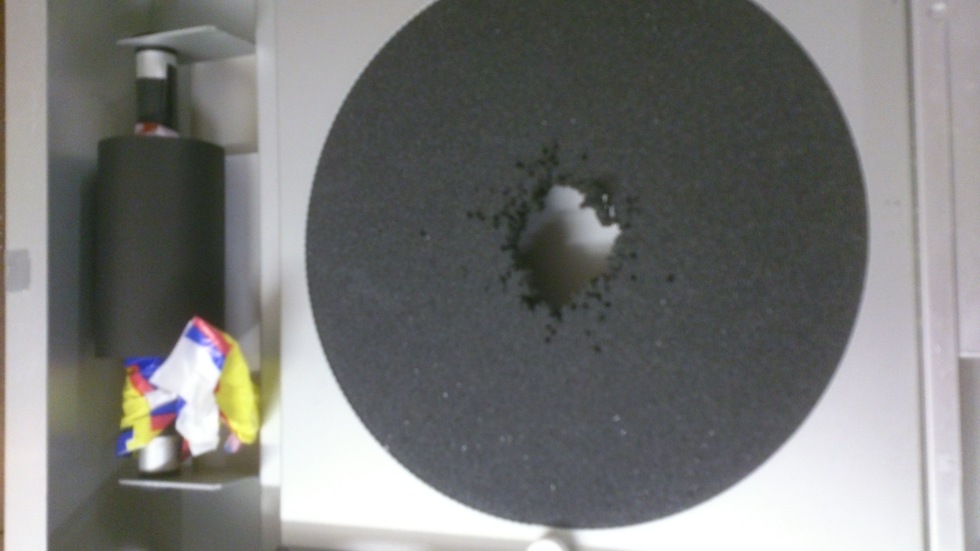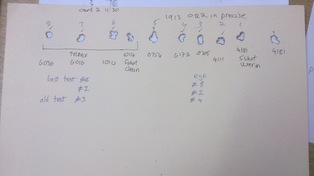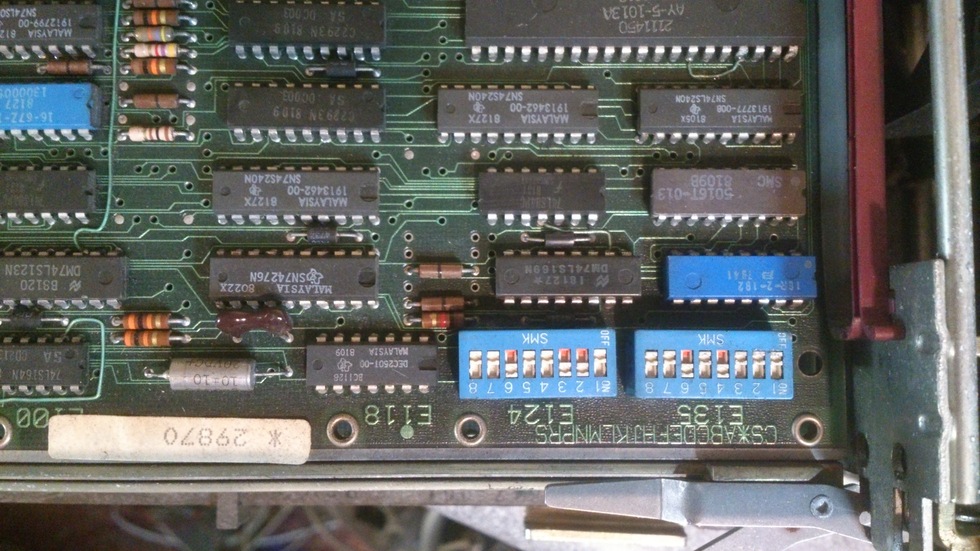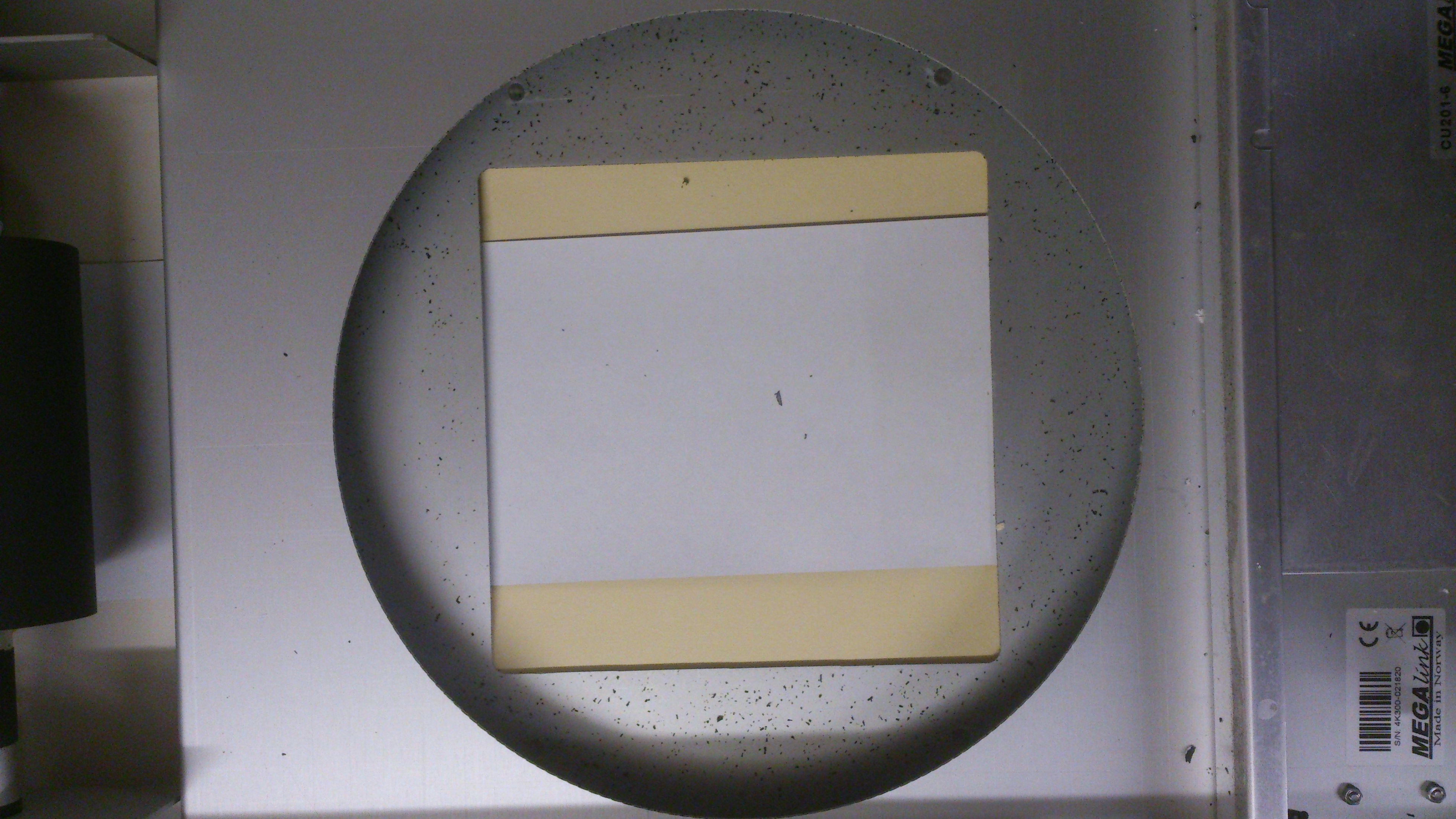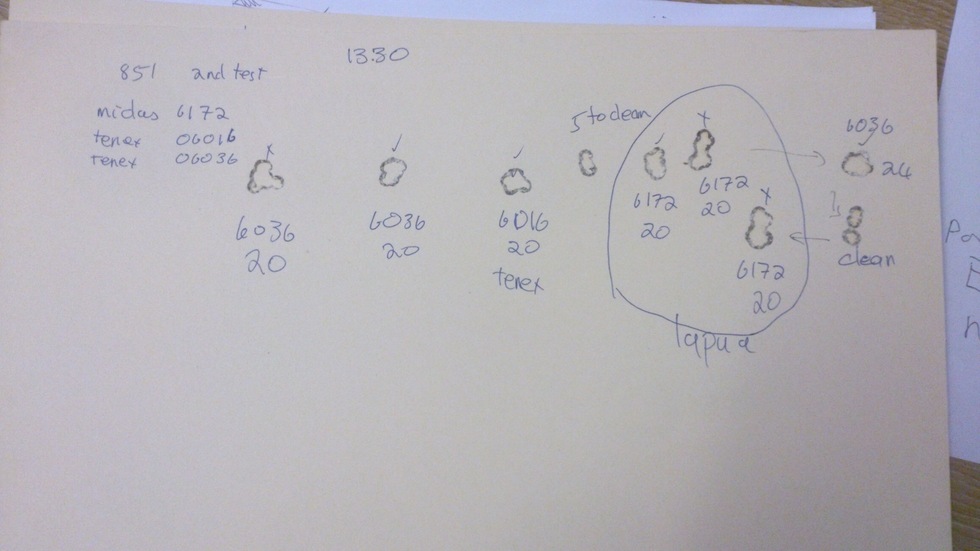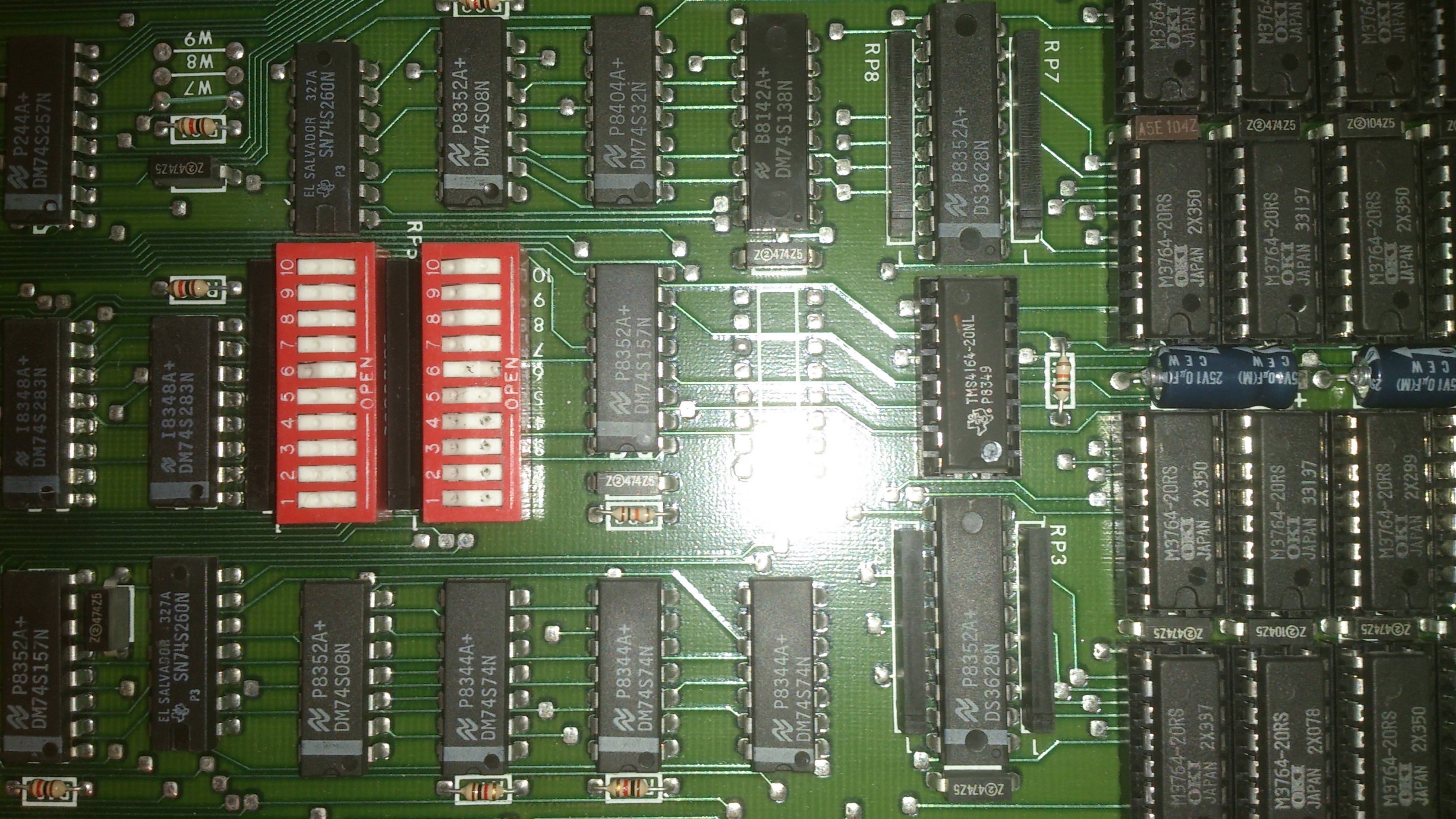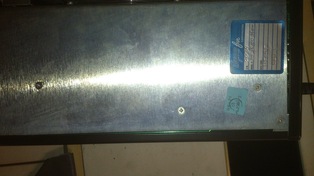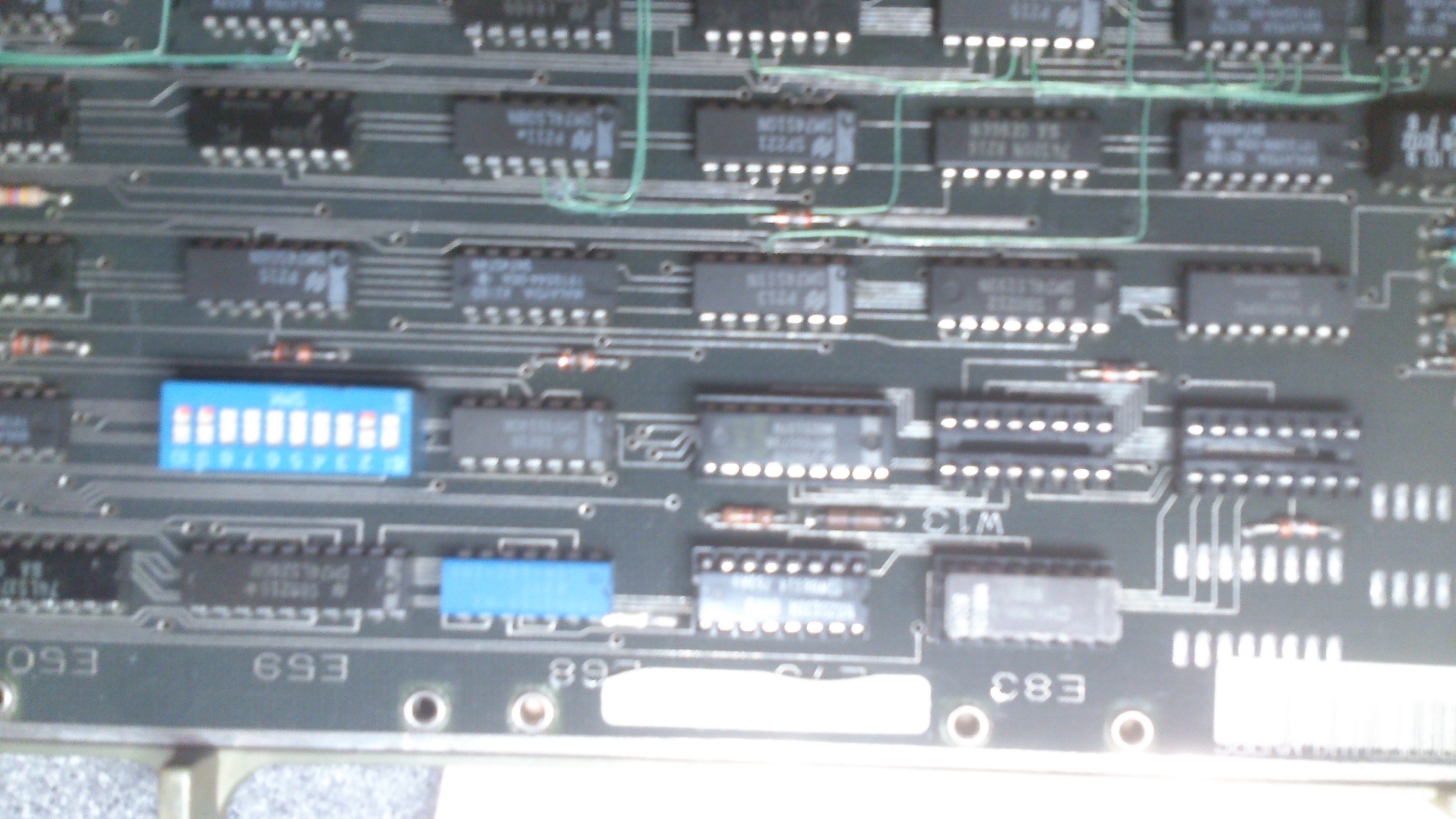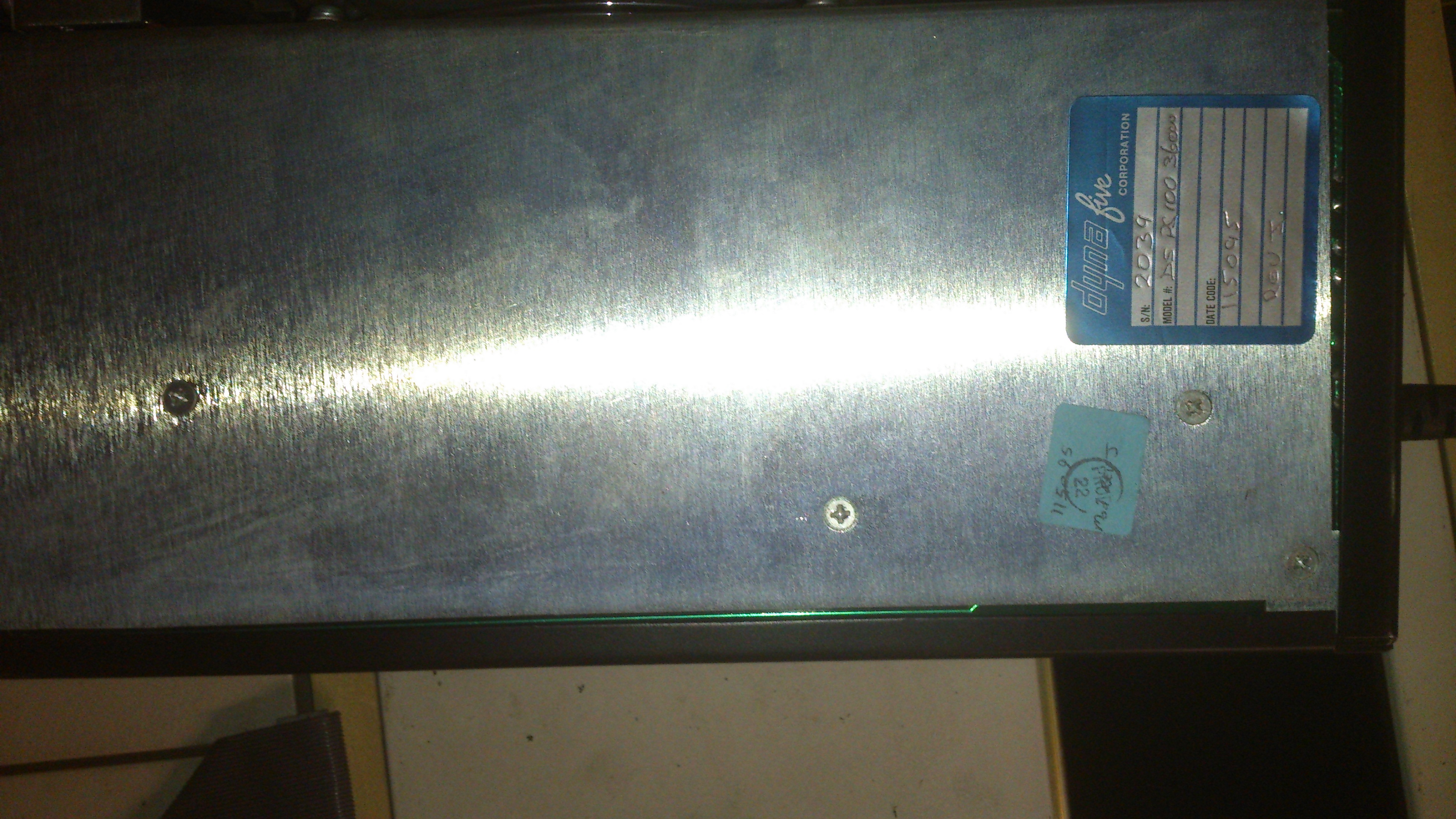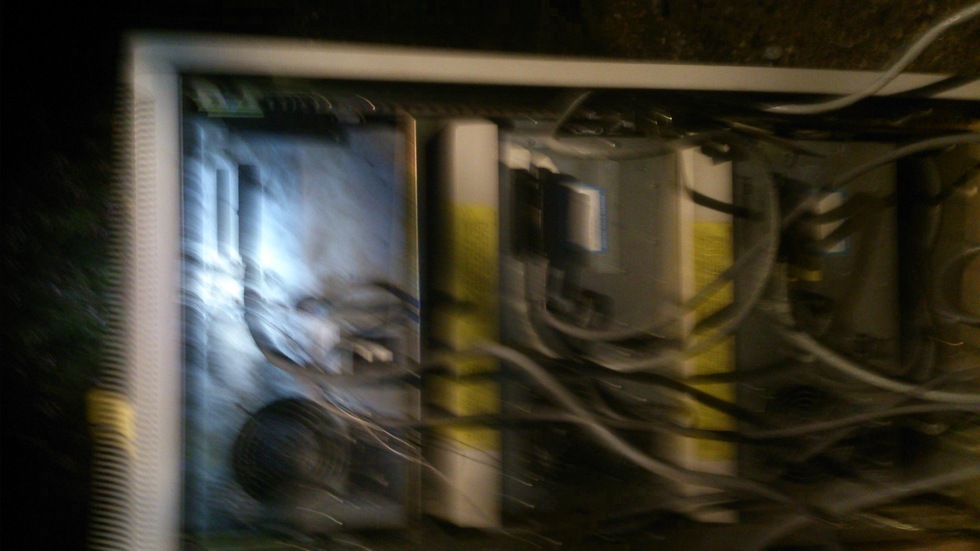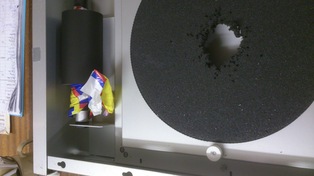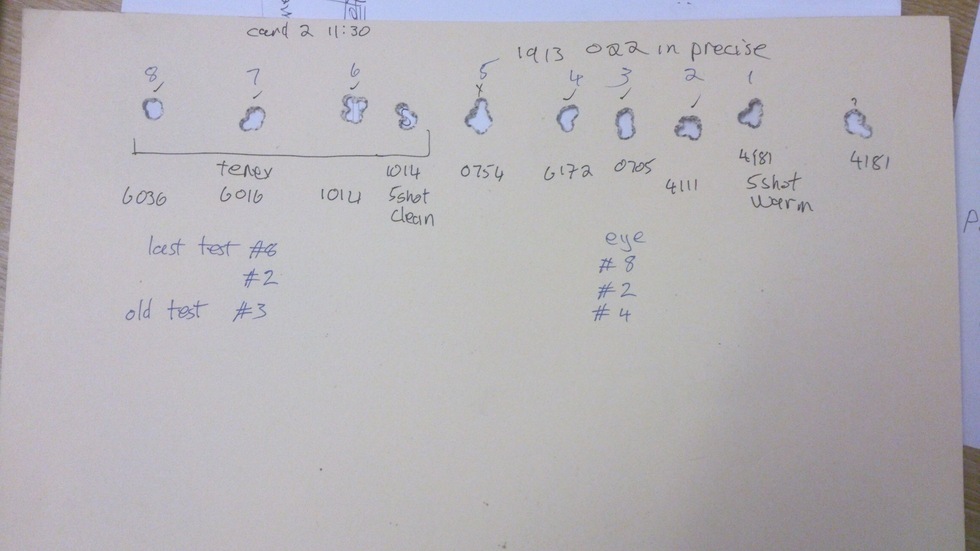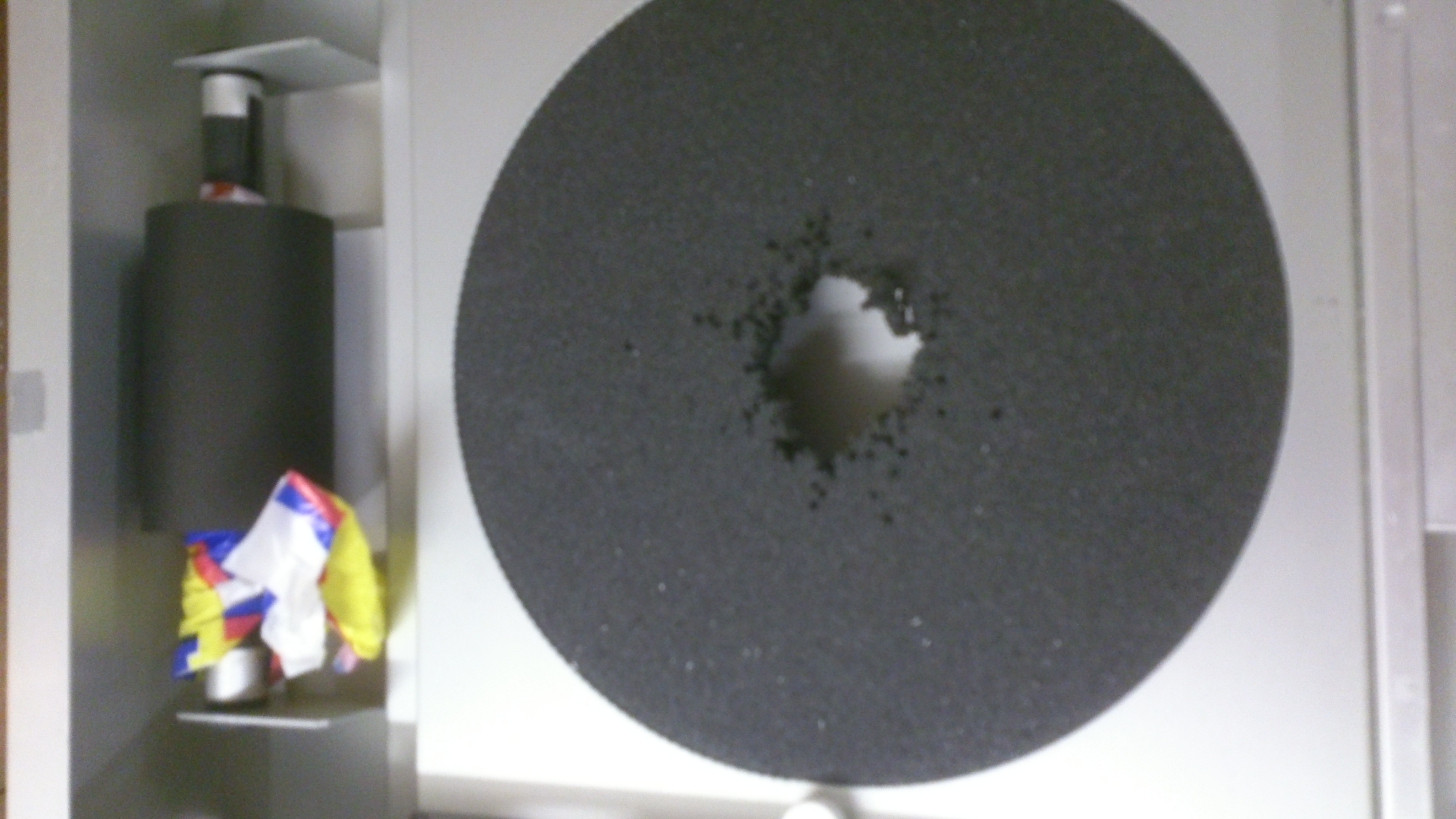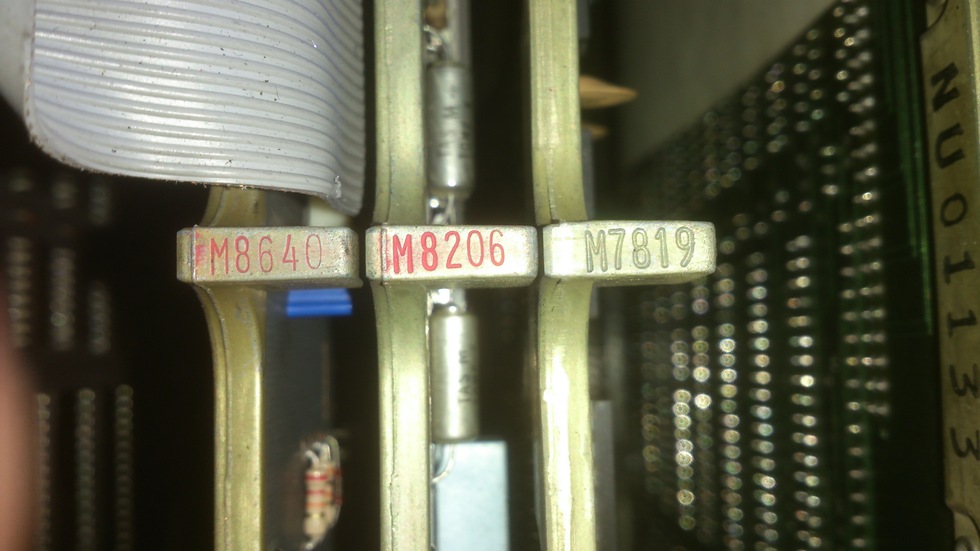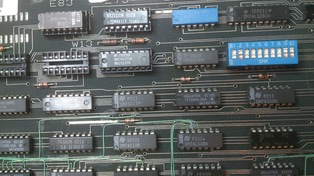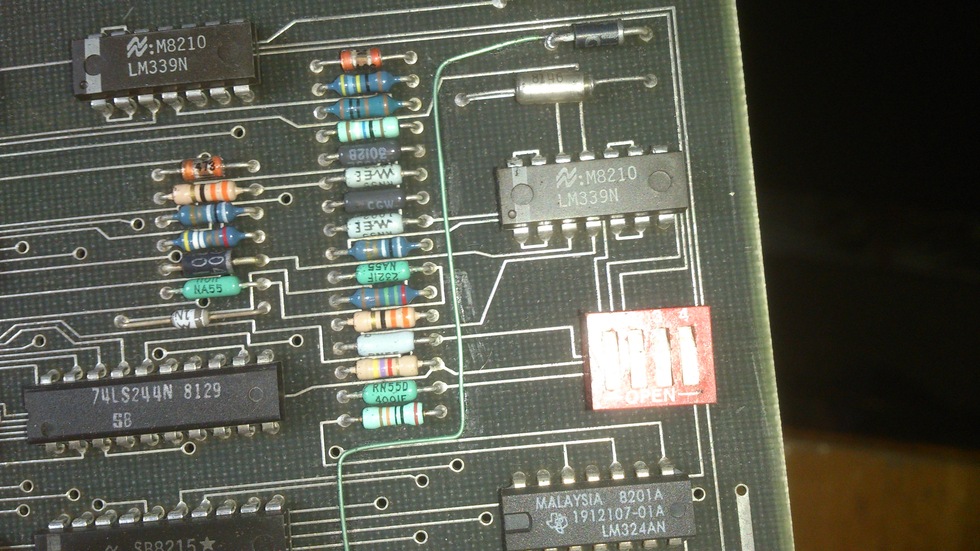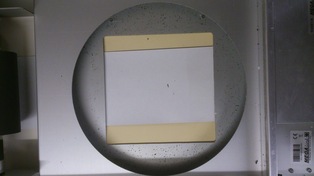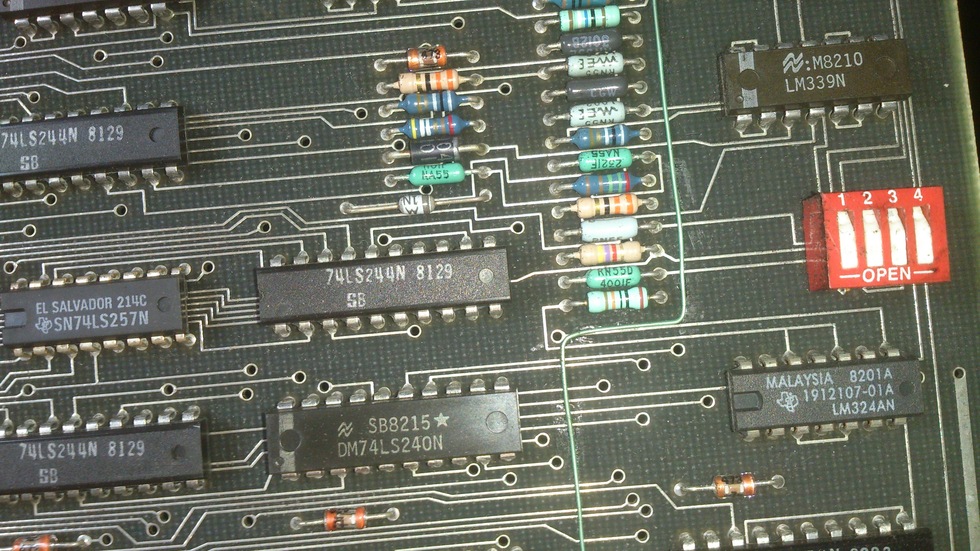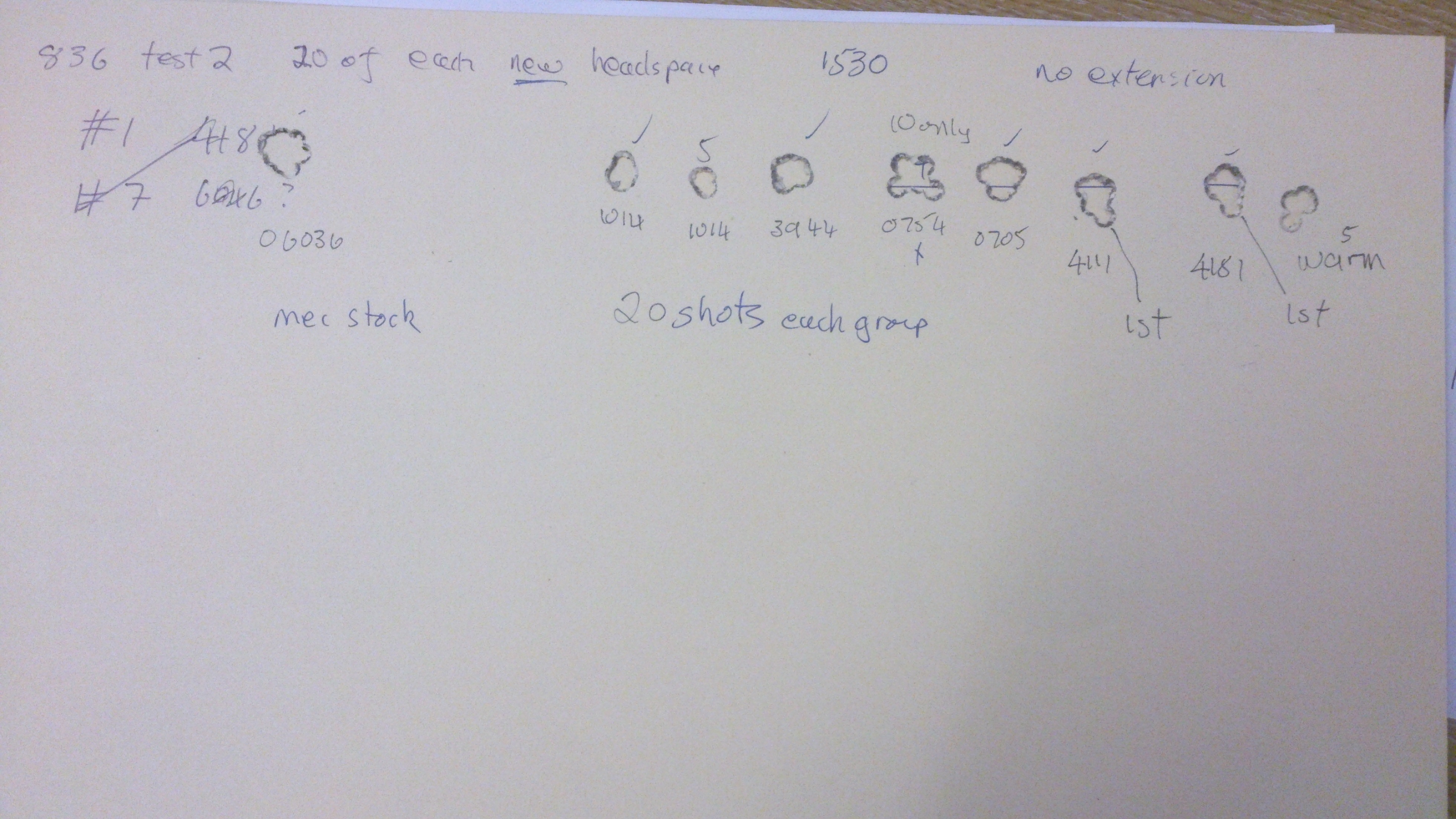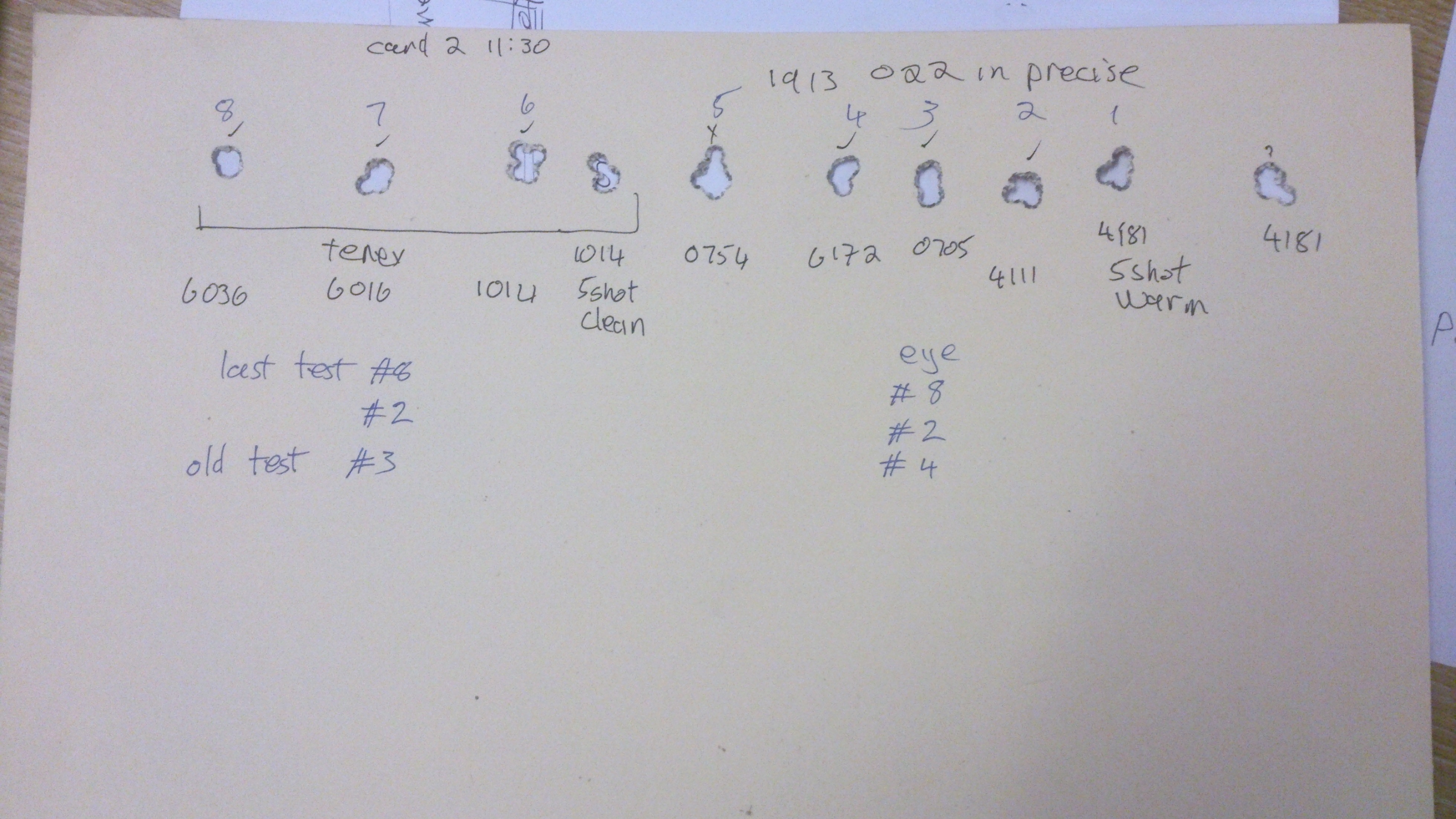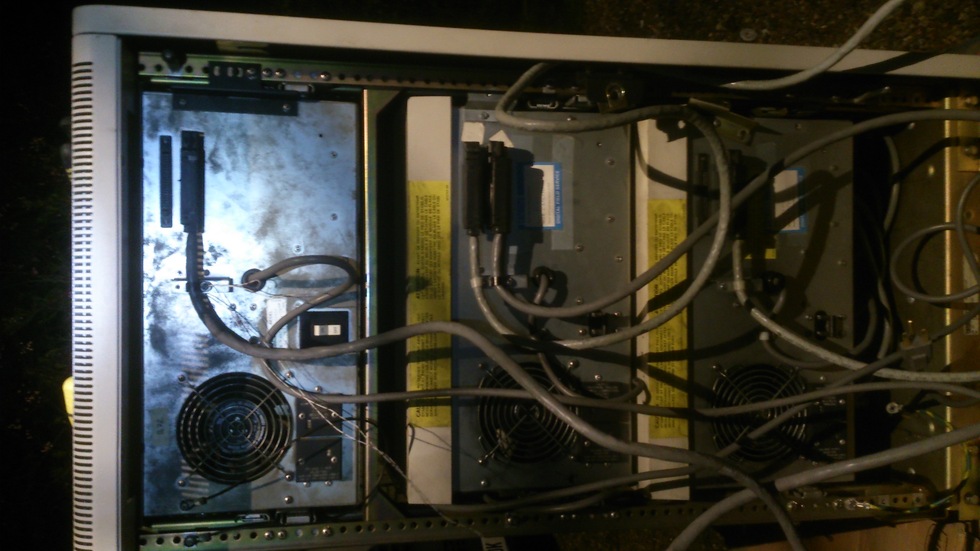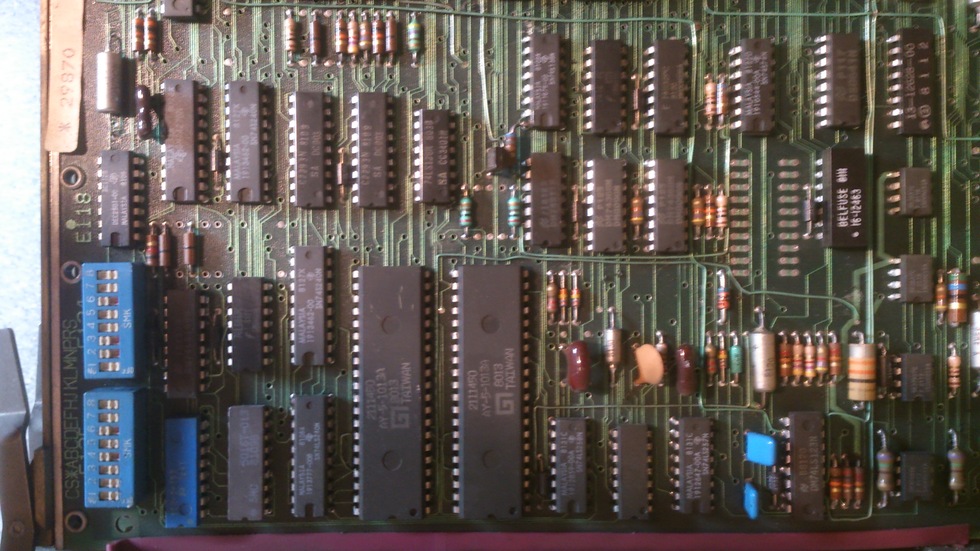 Boards.....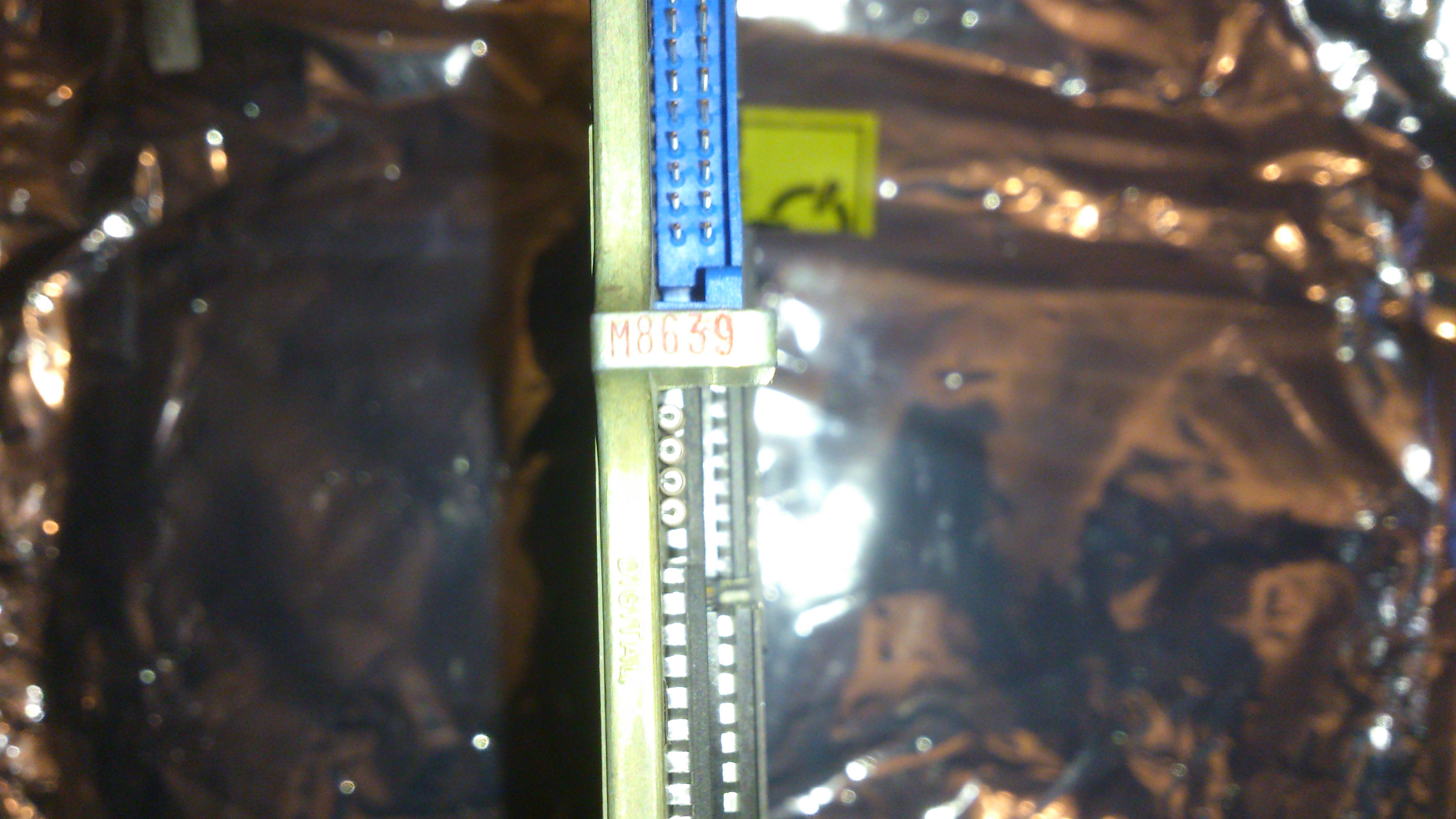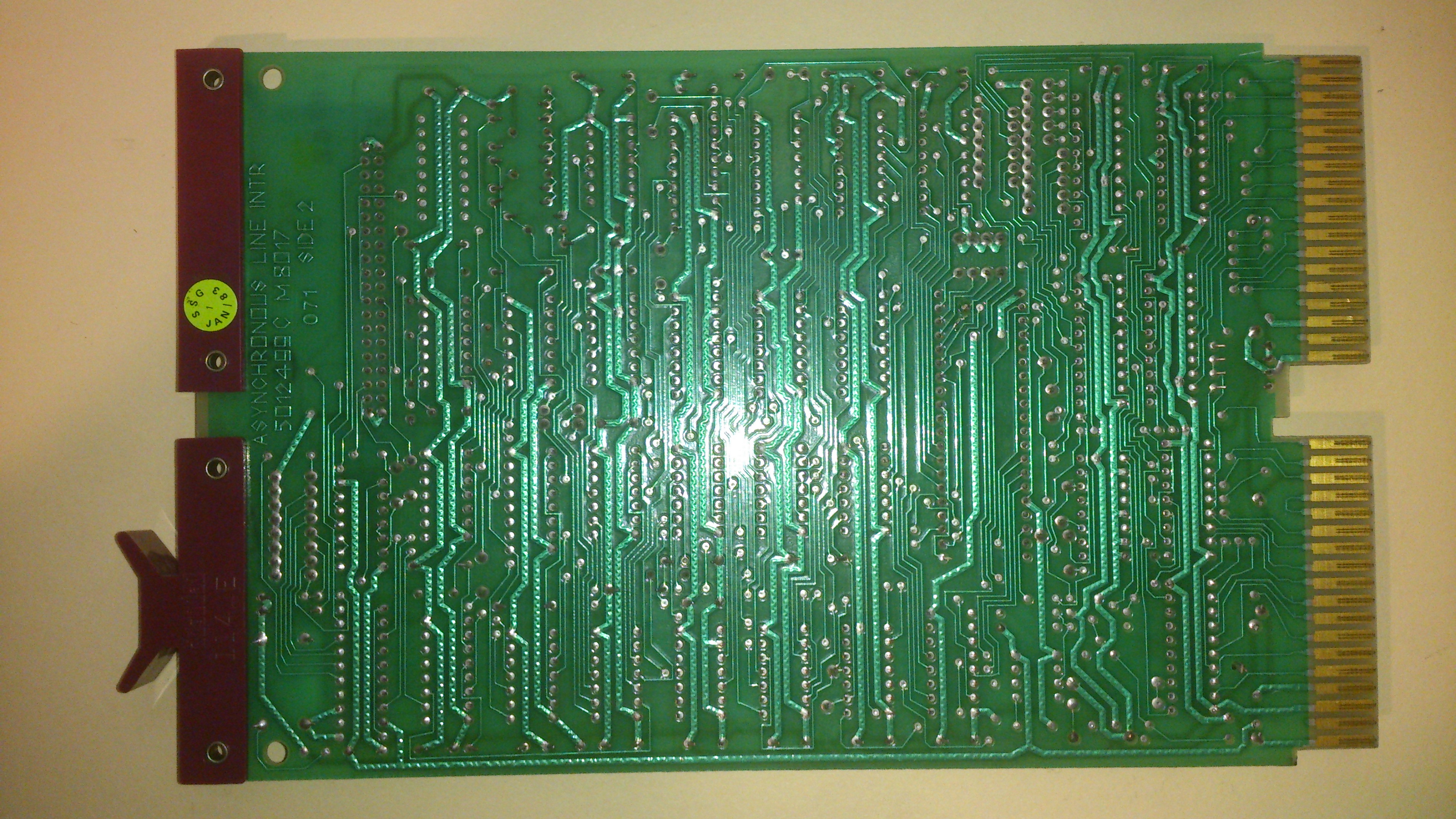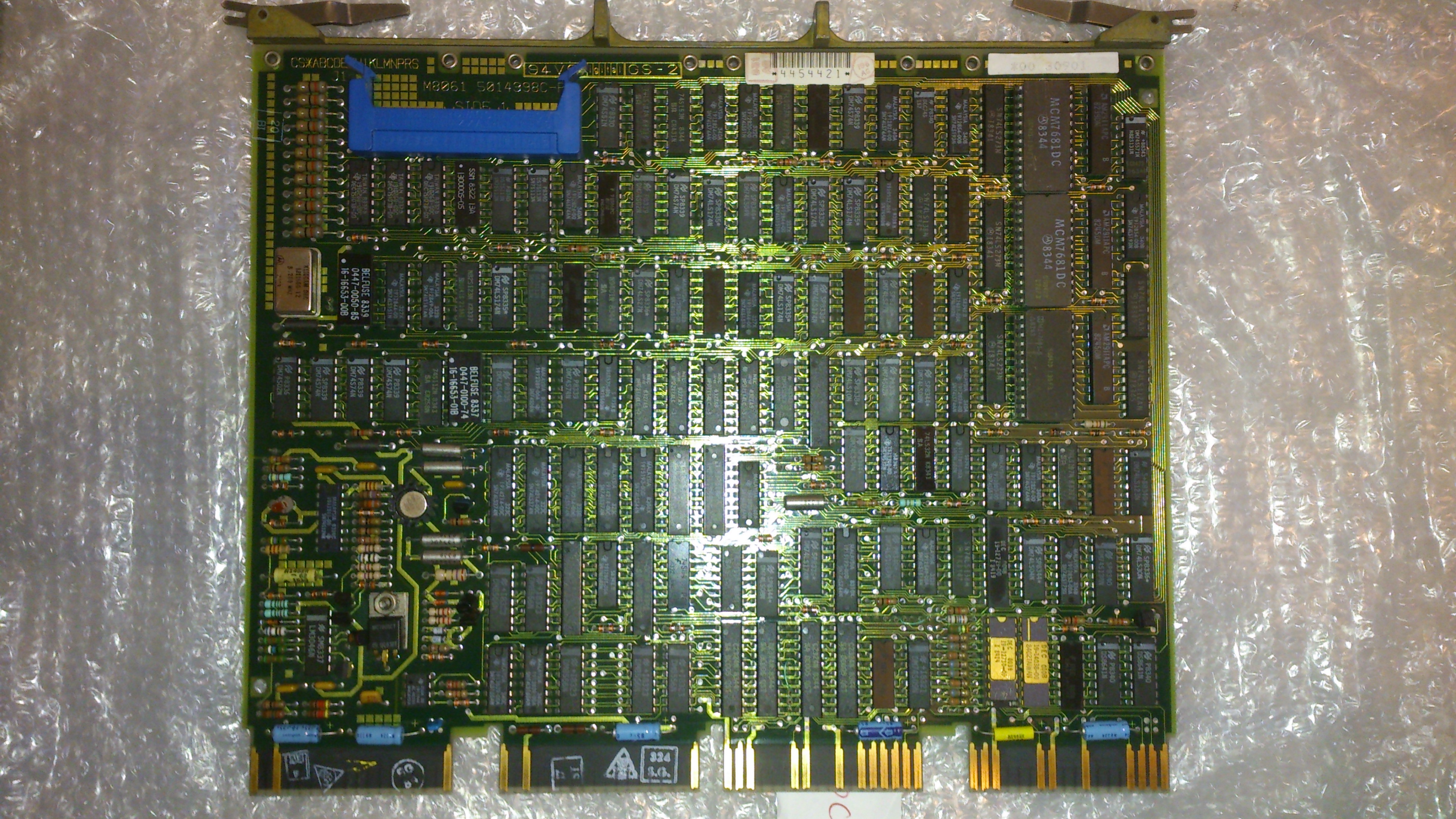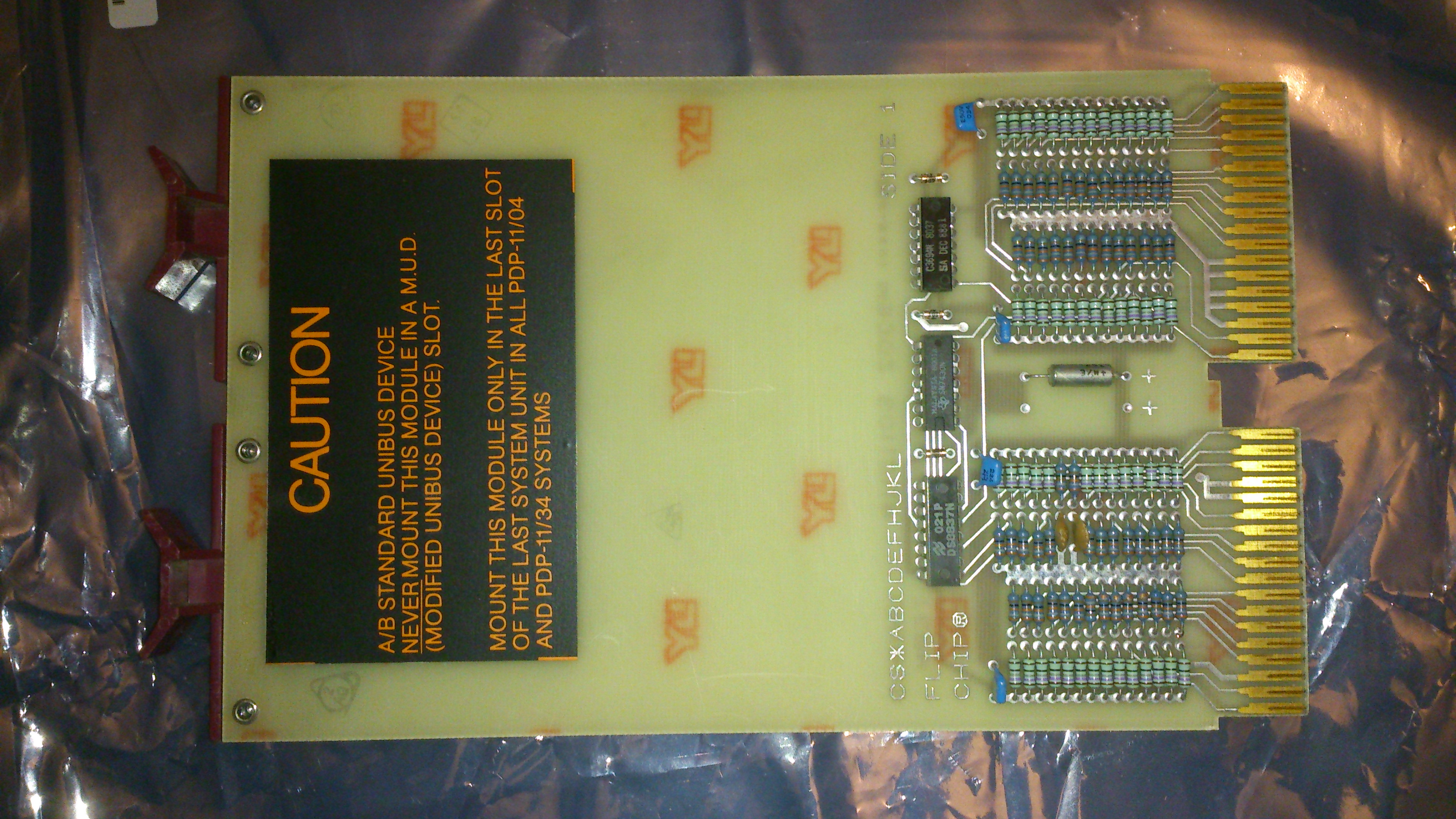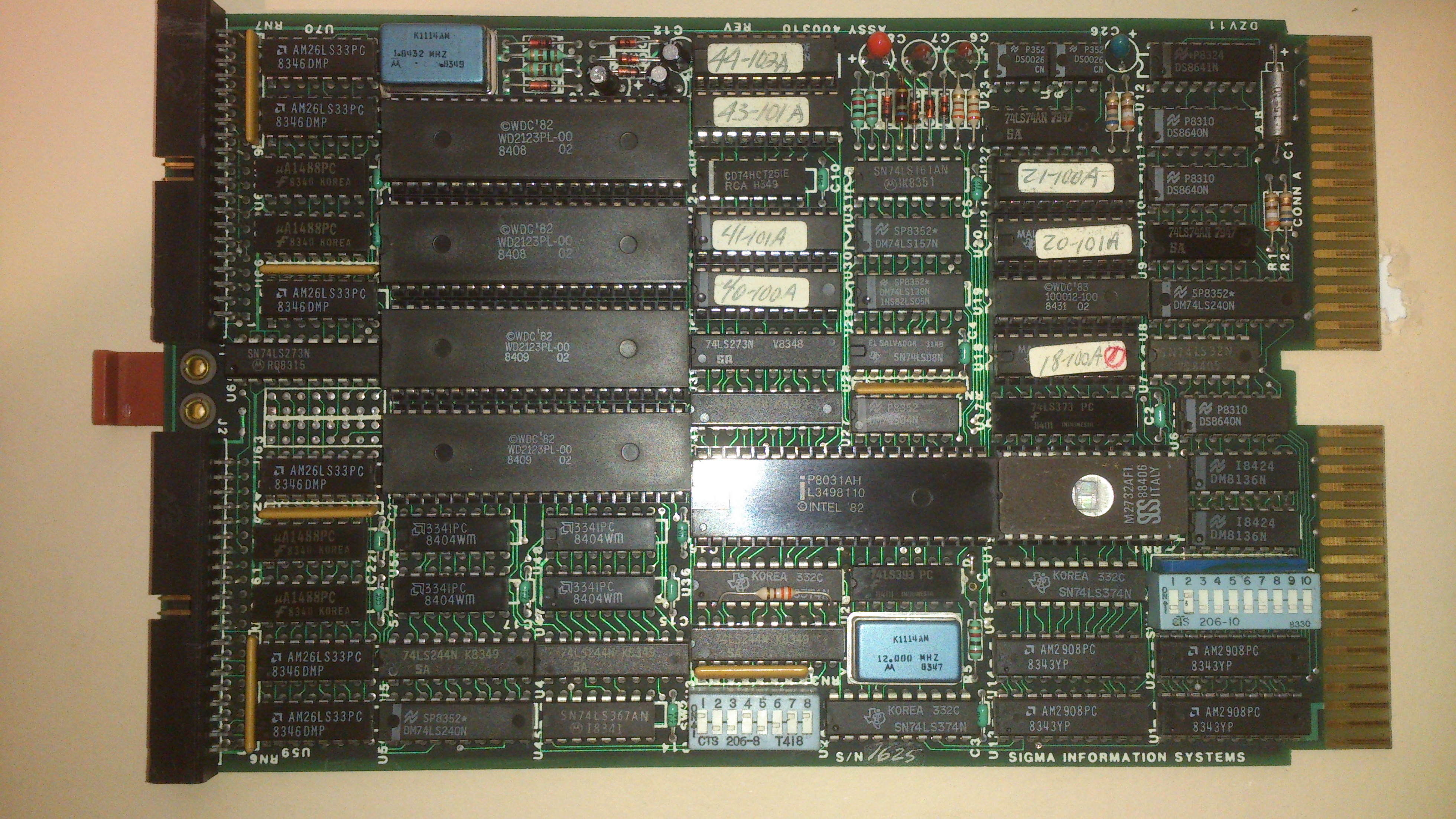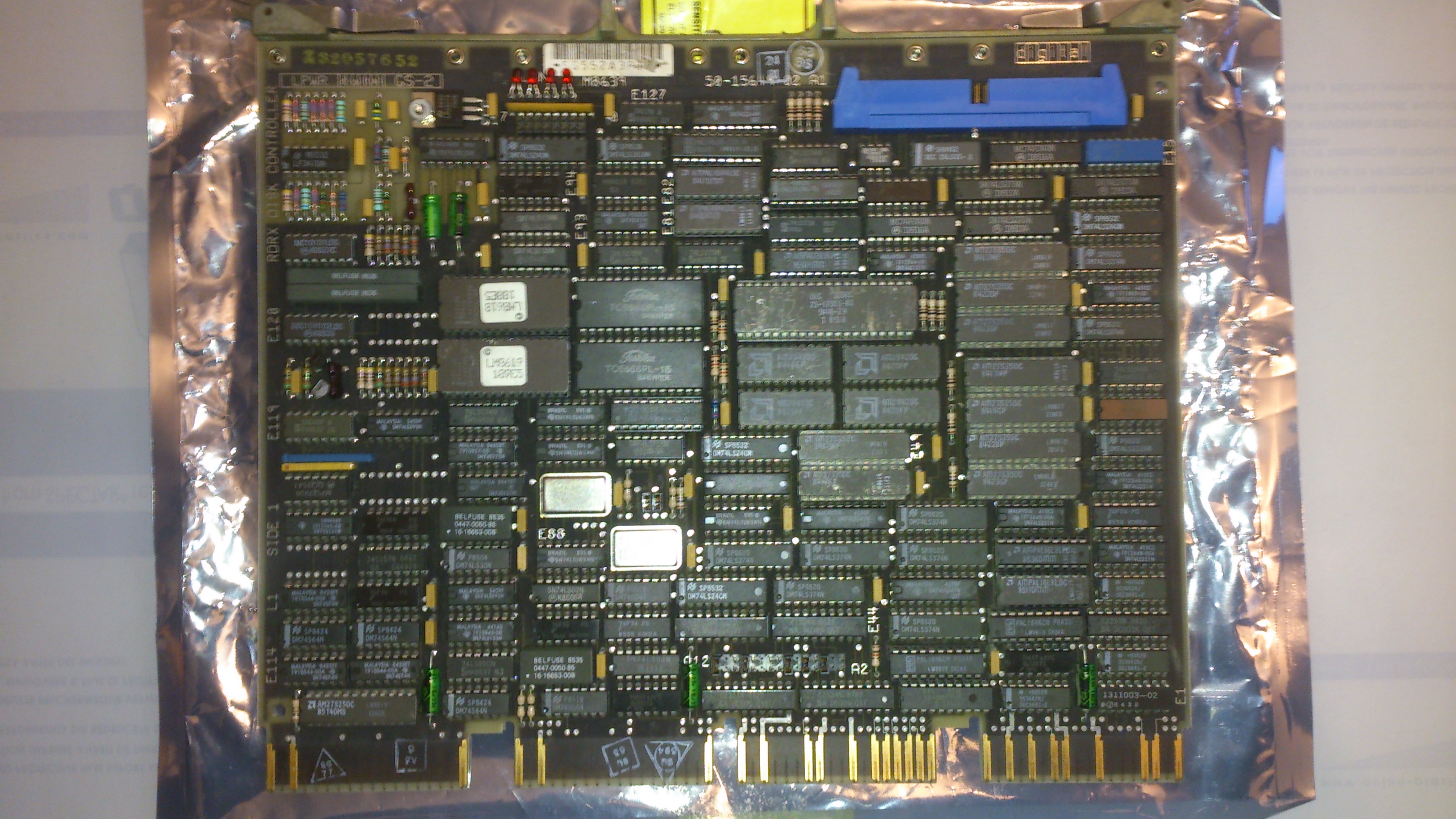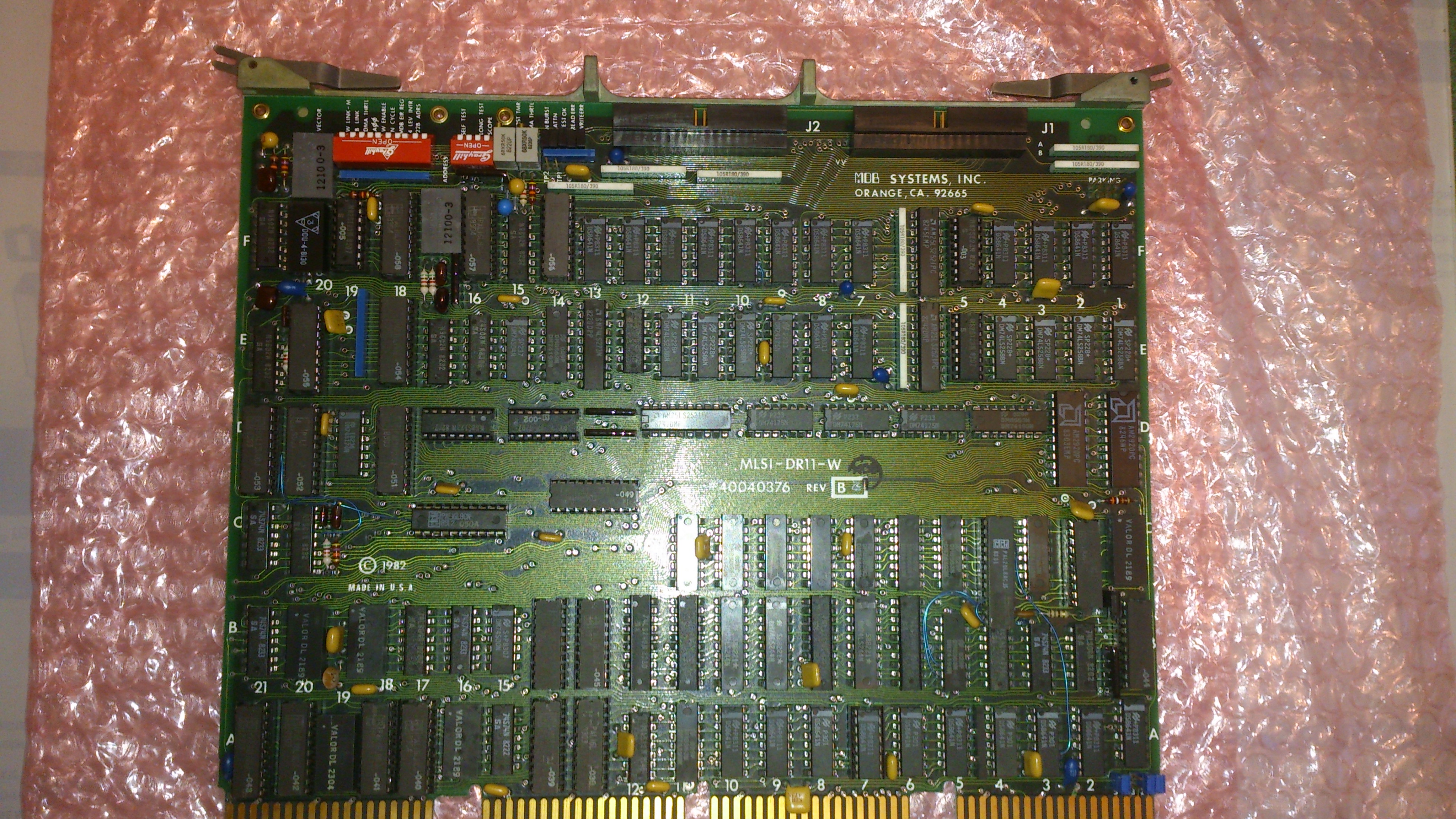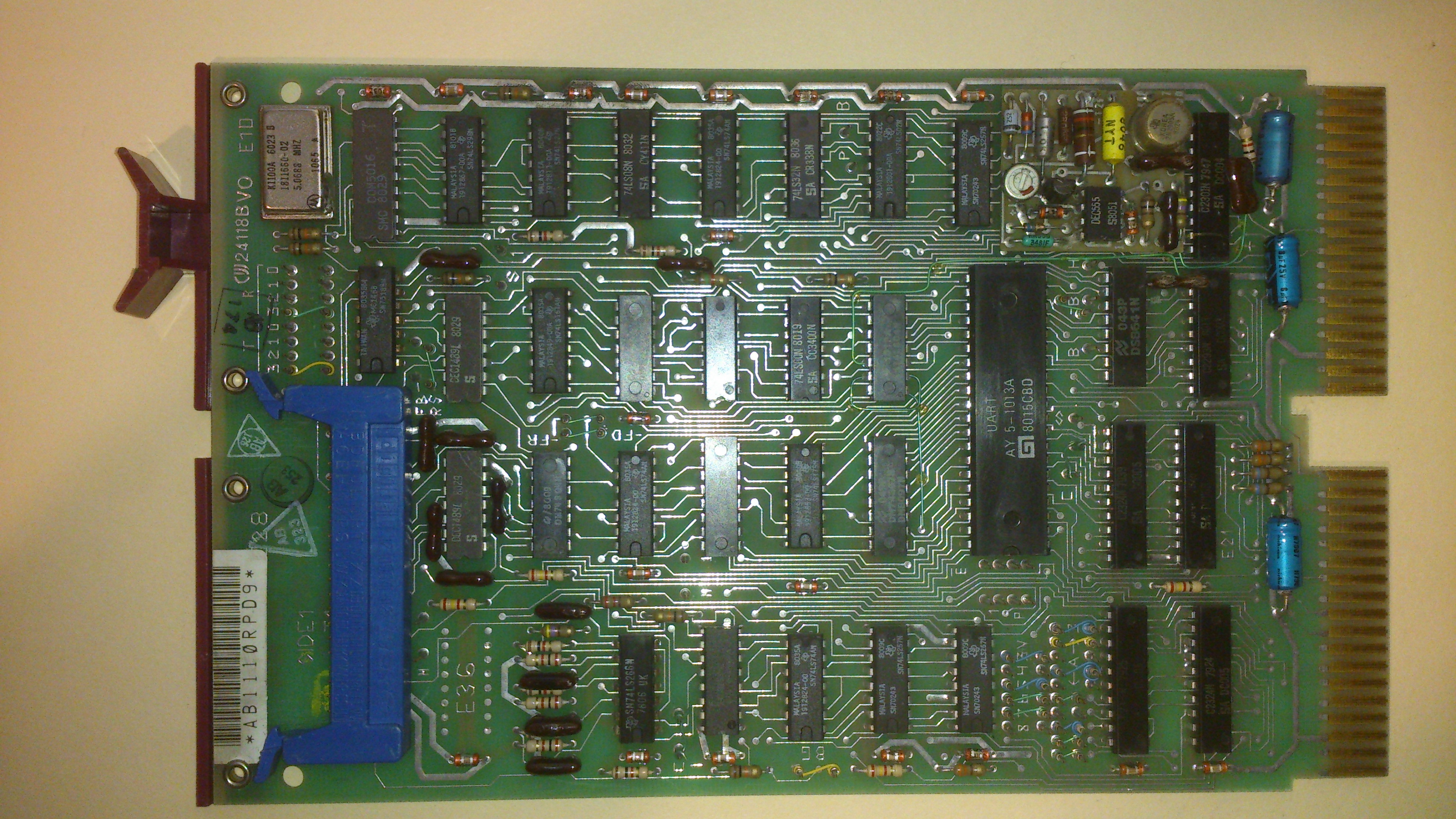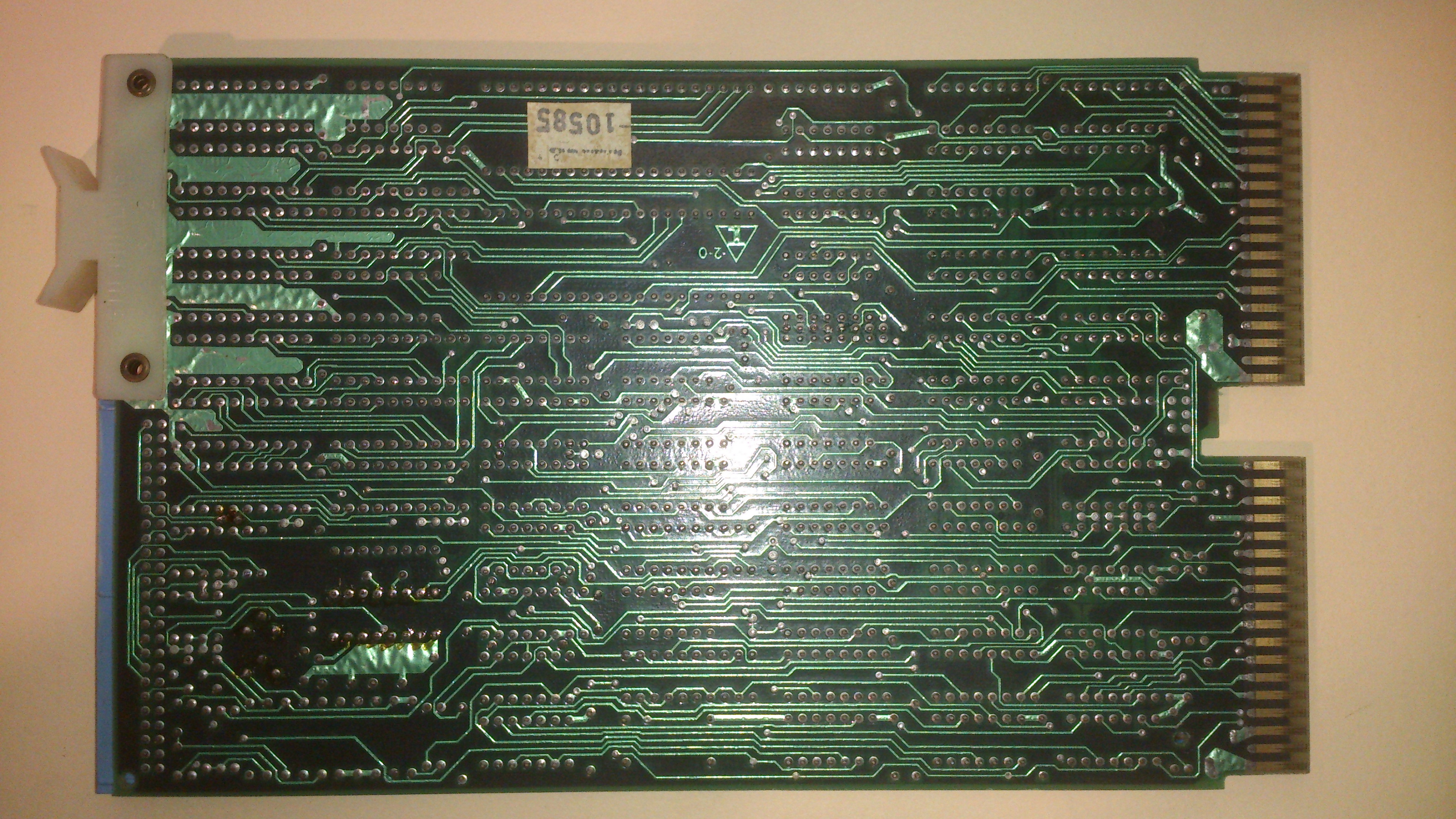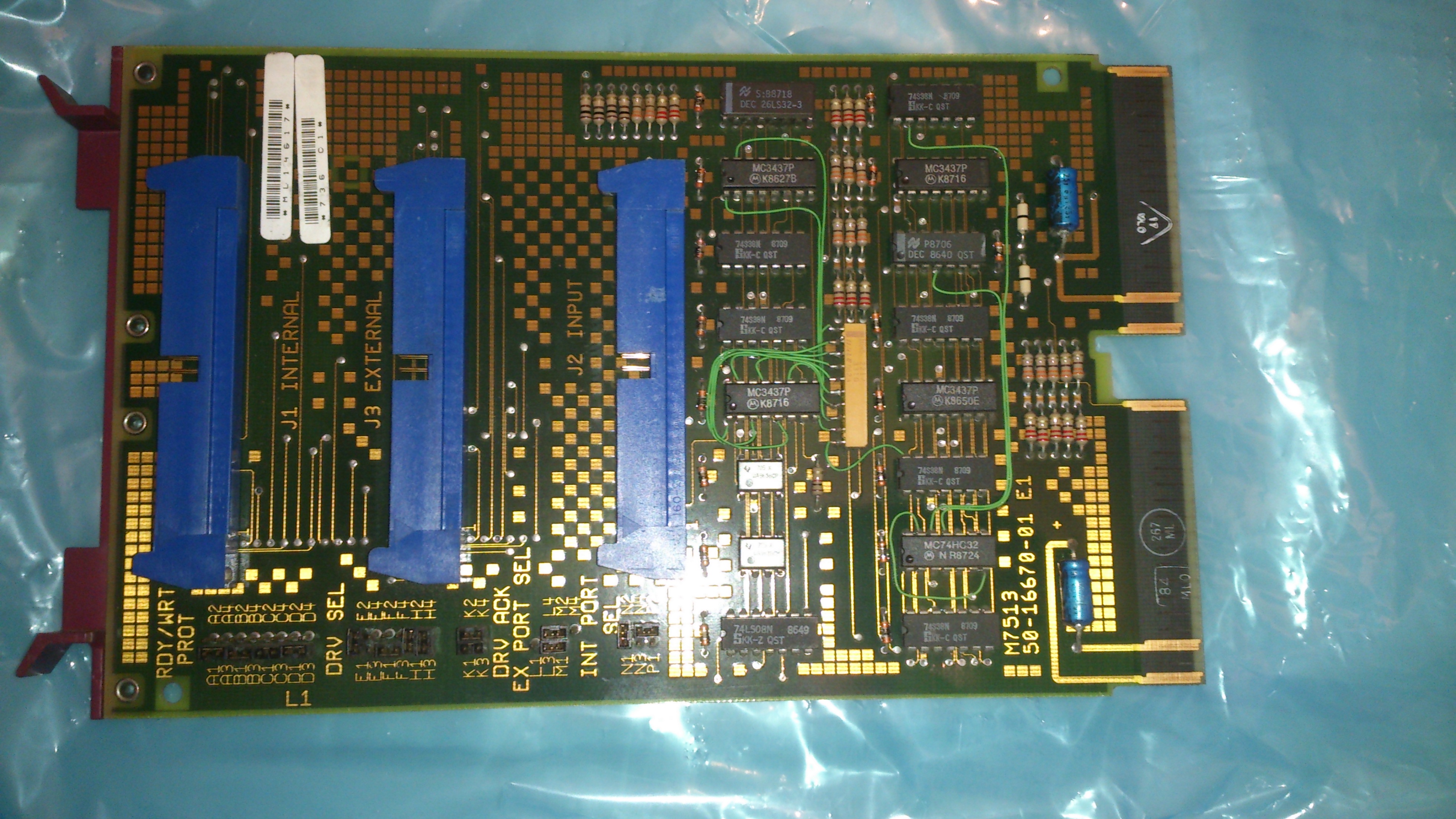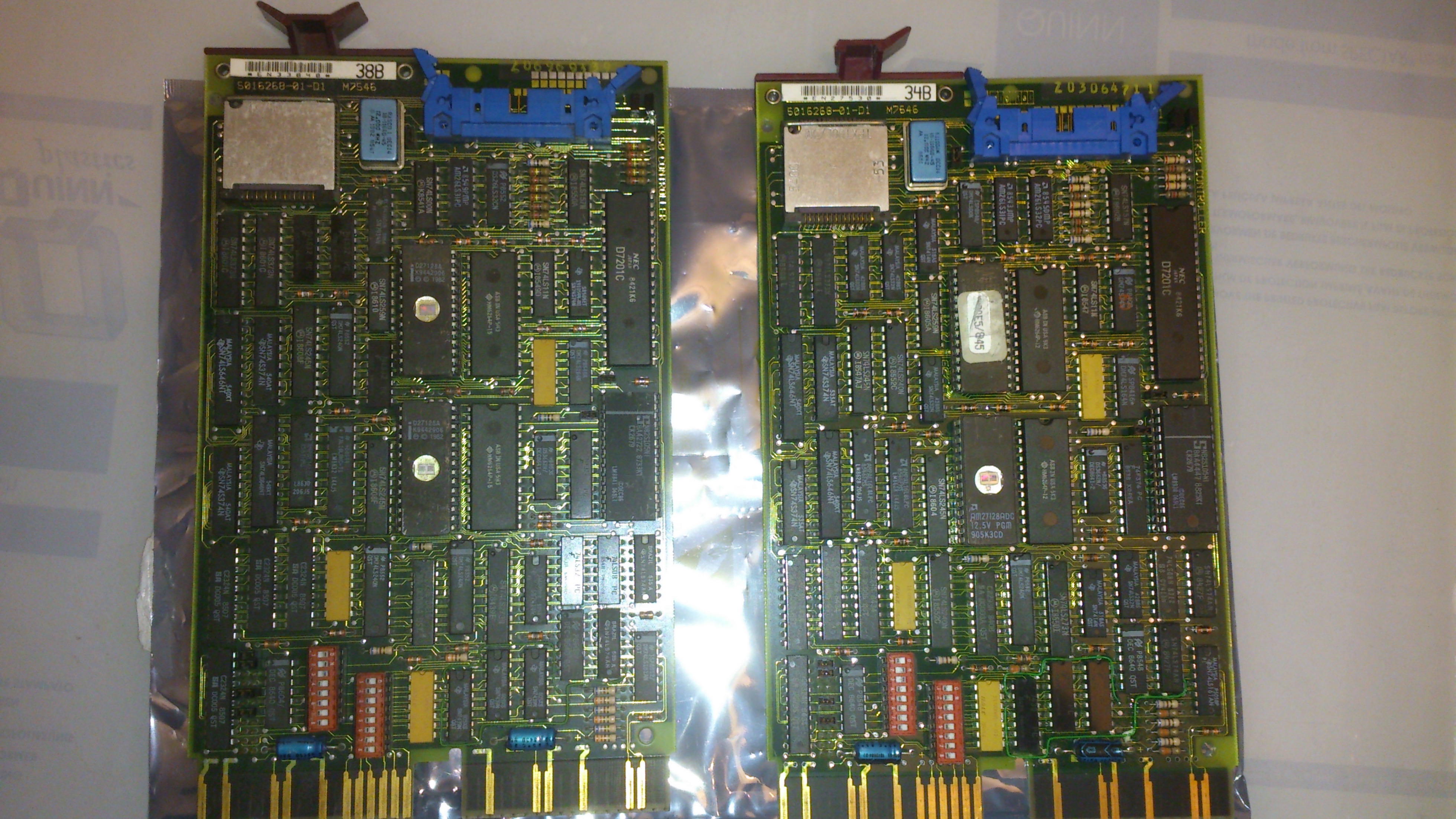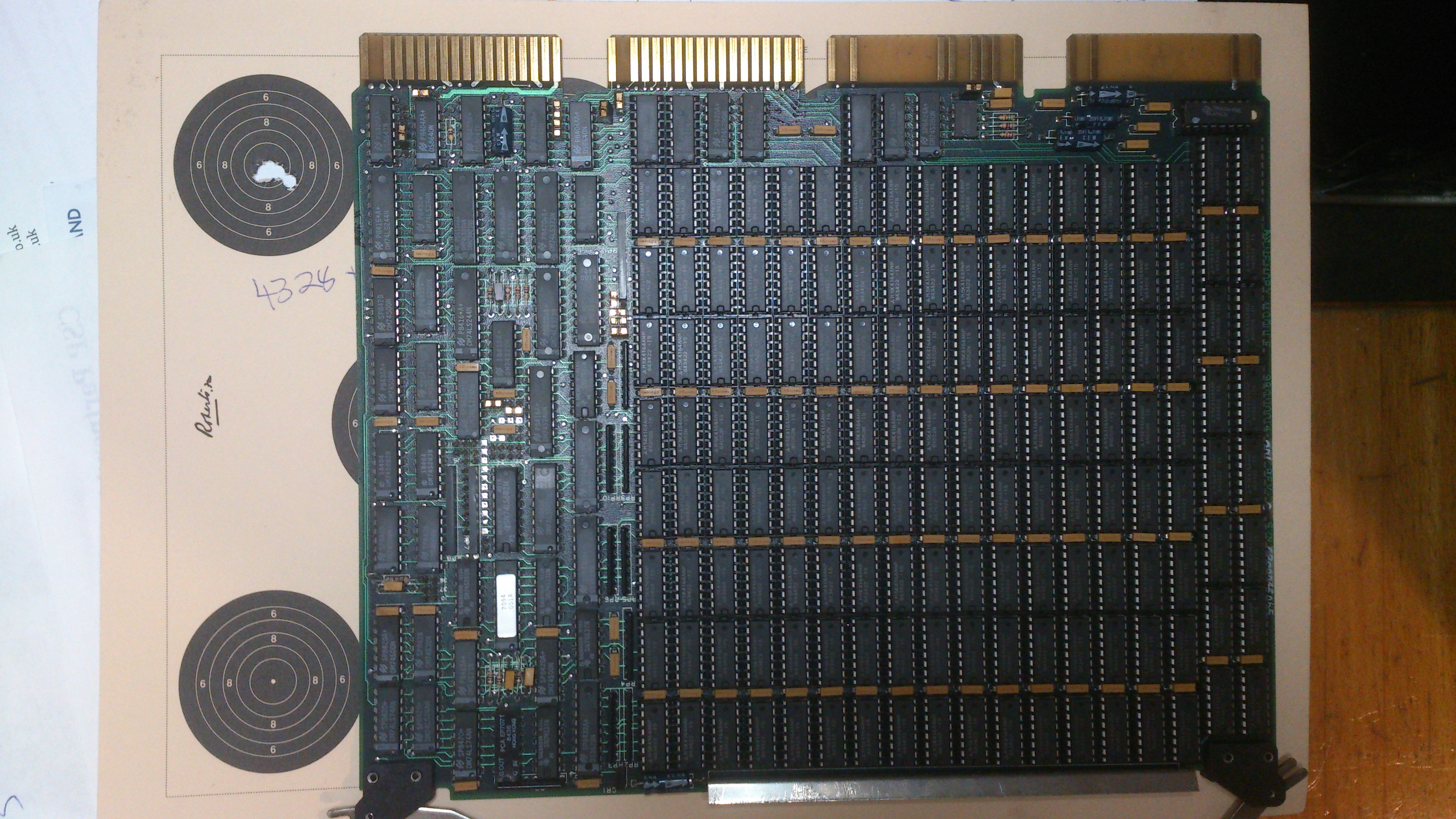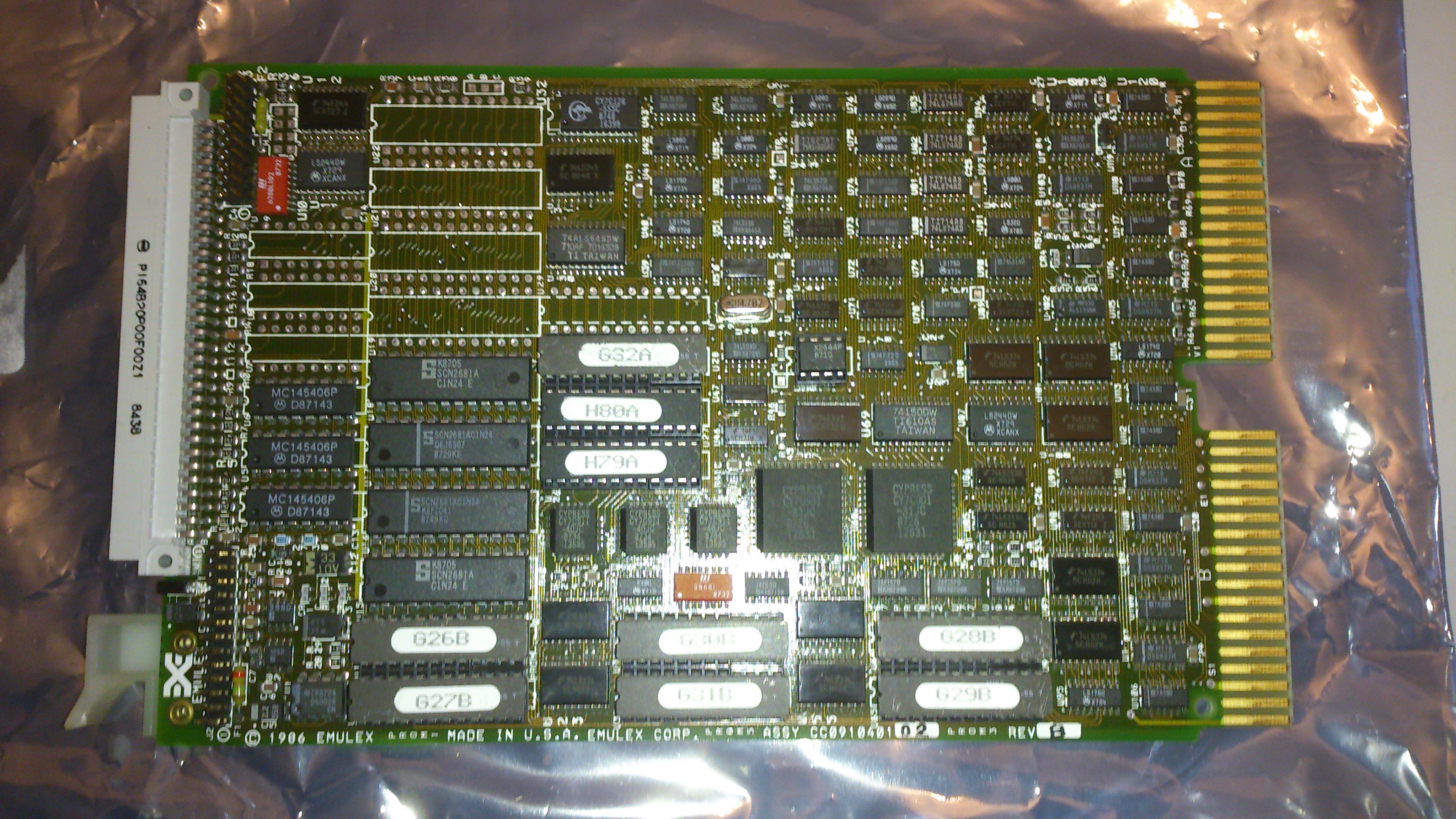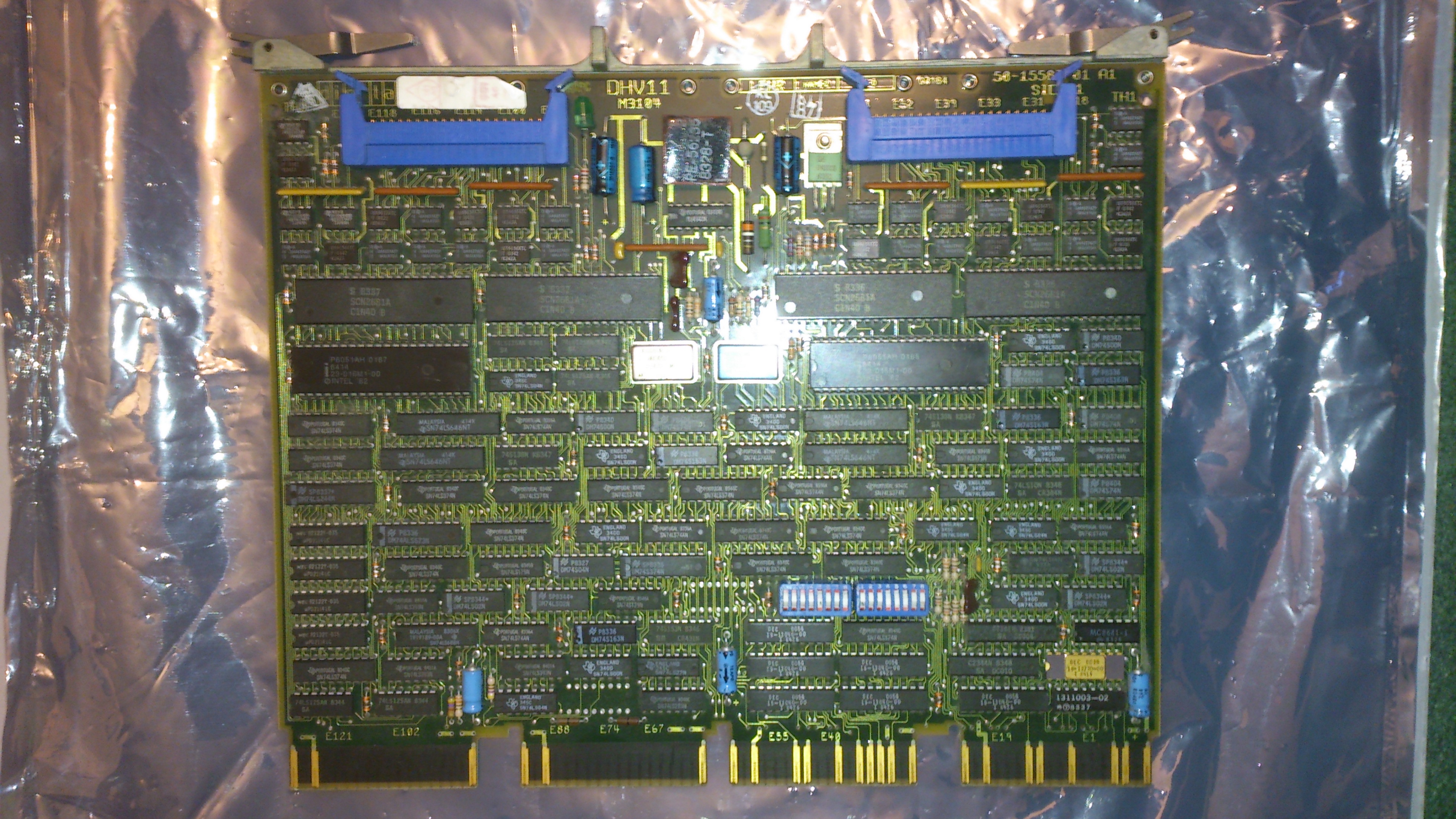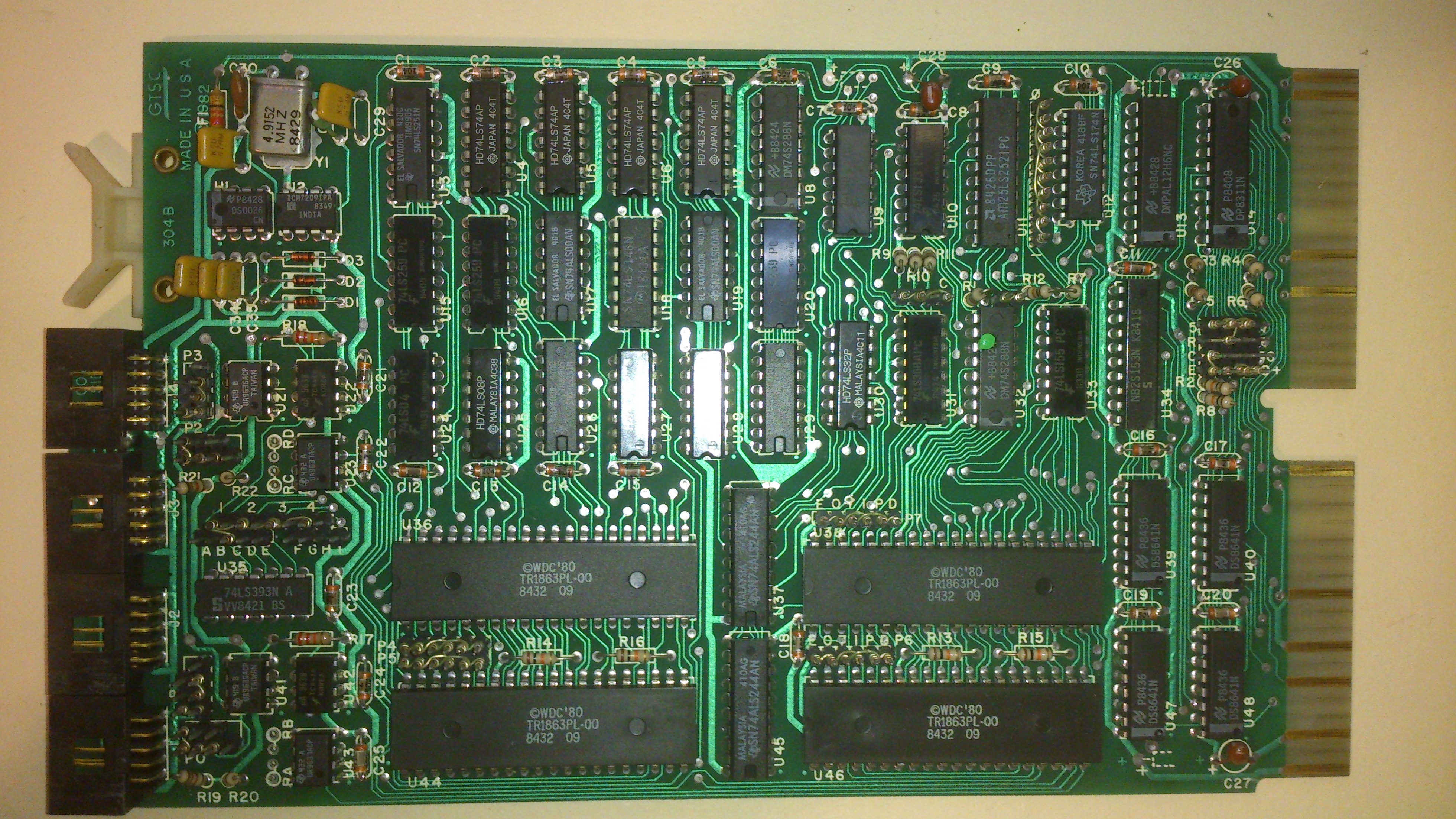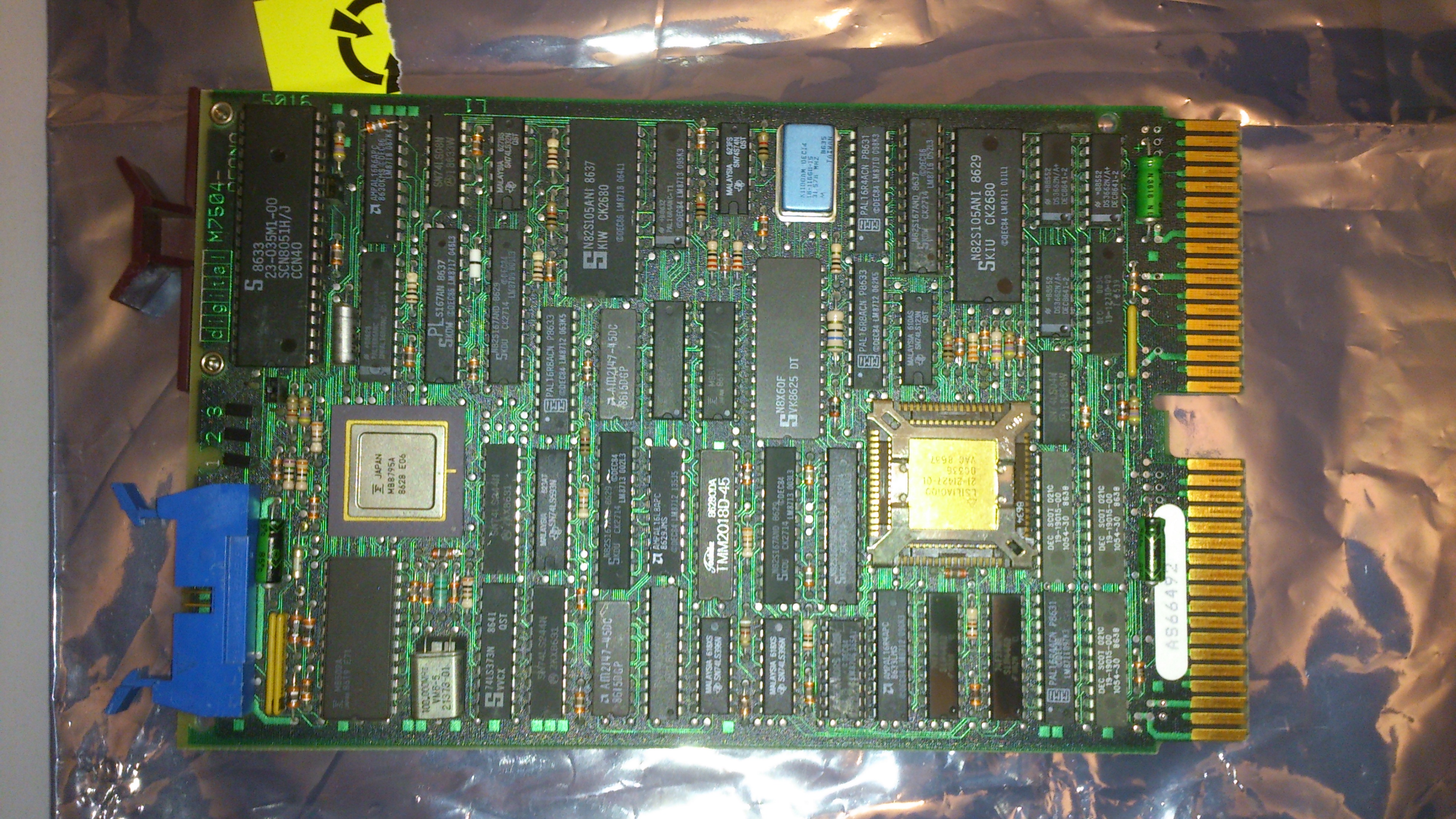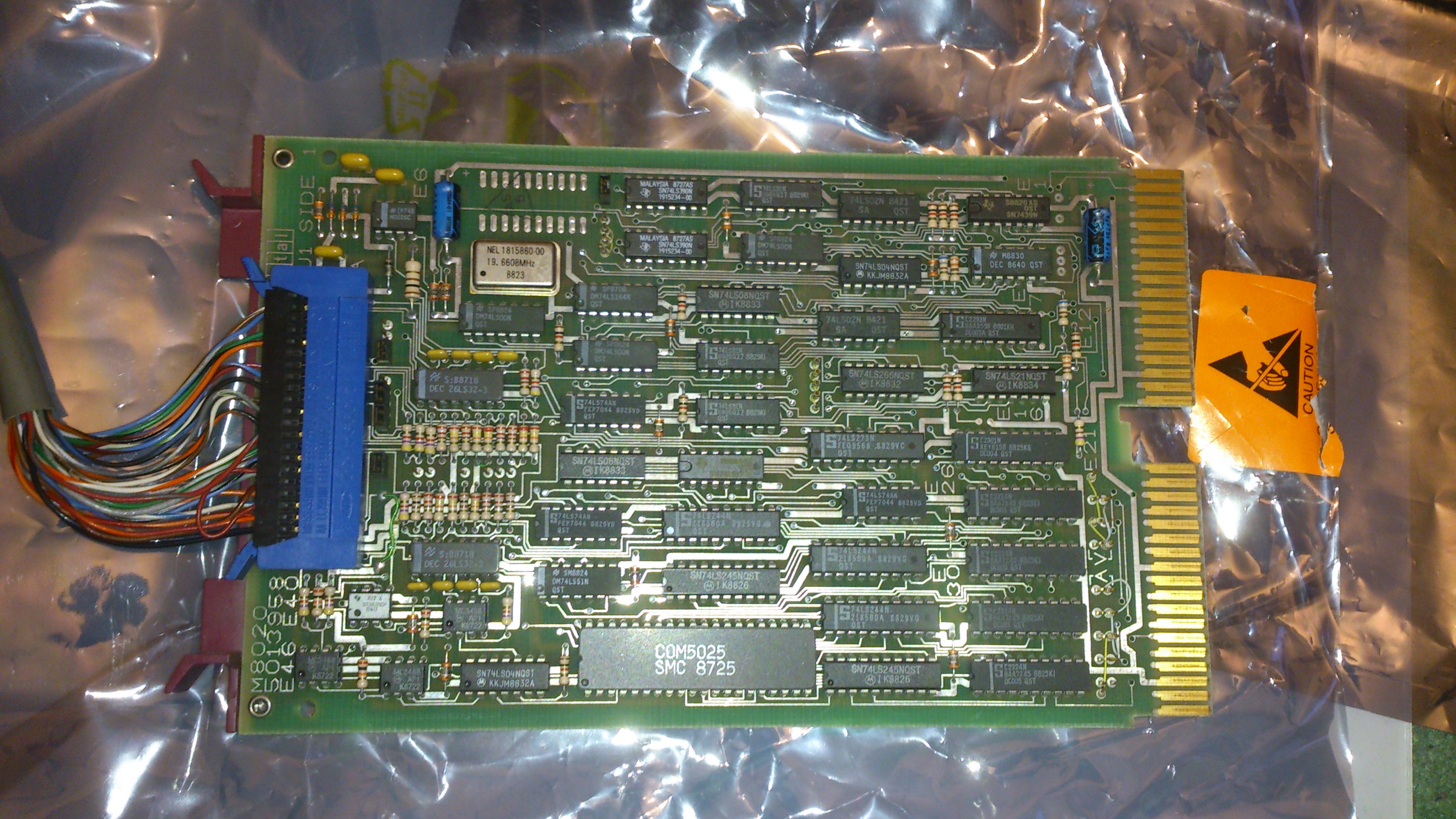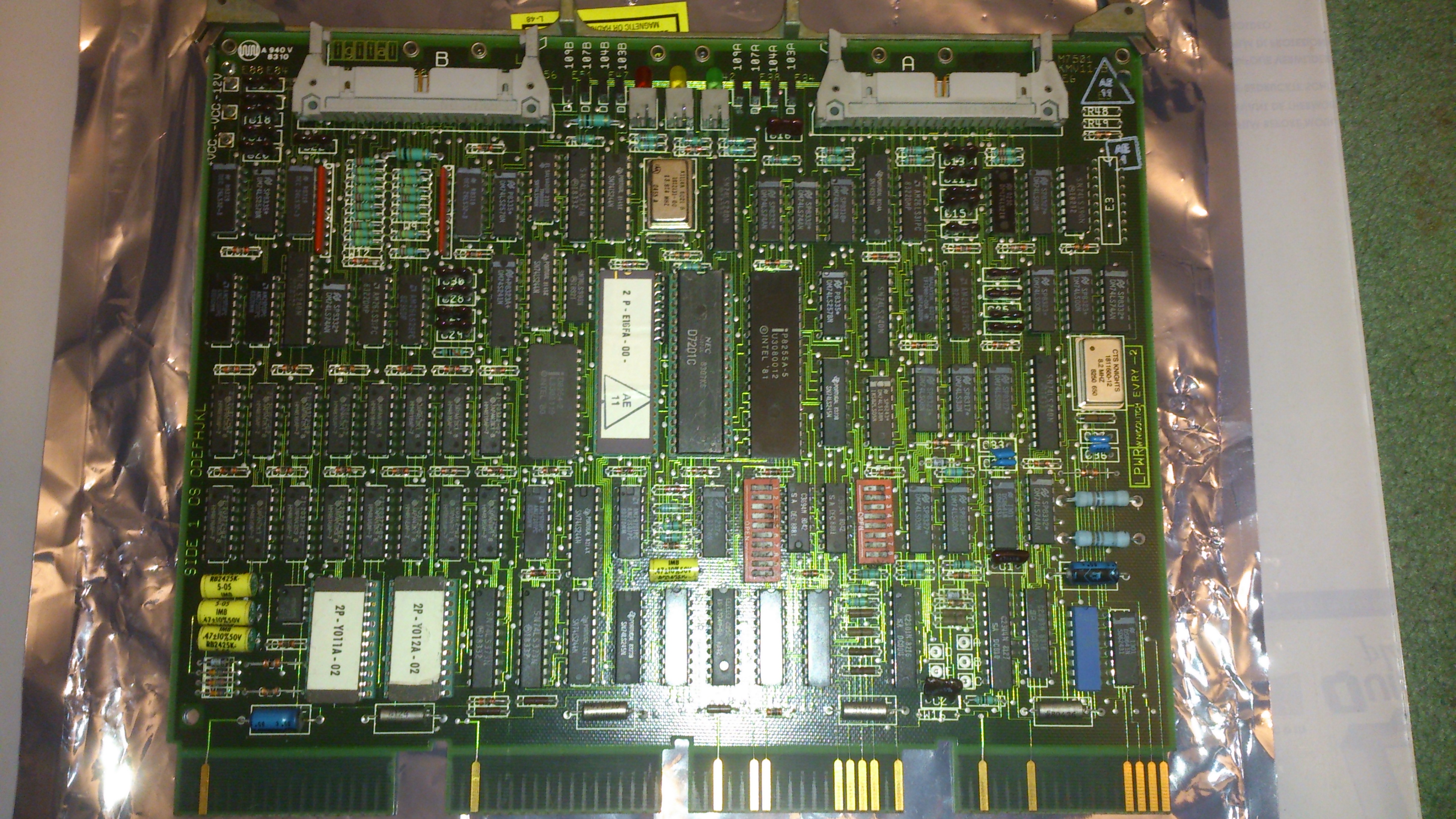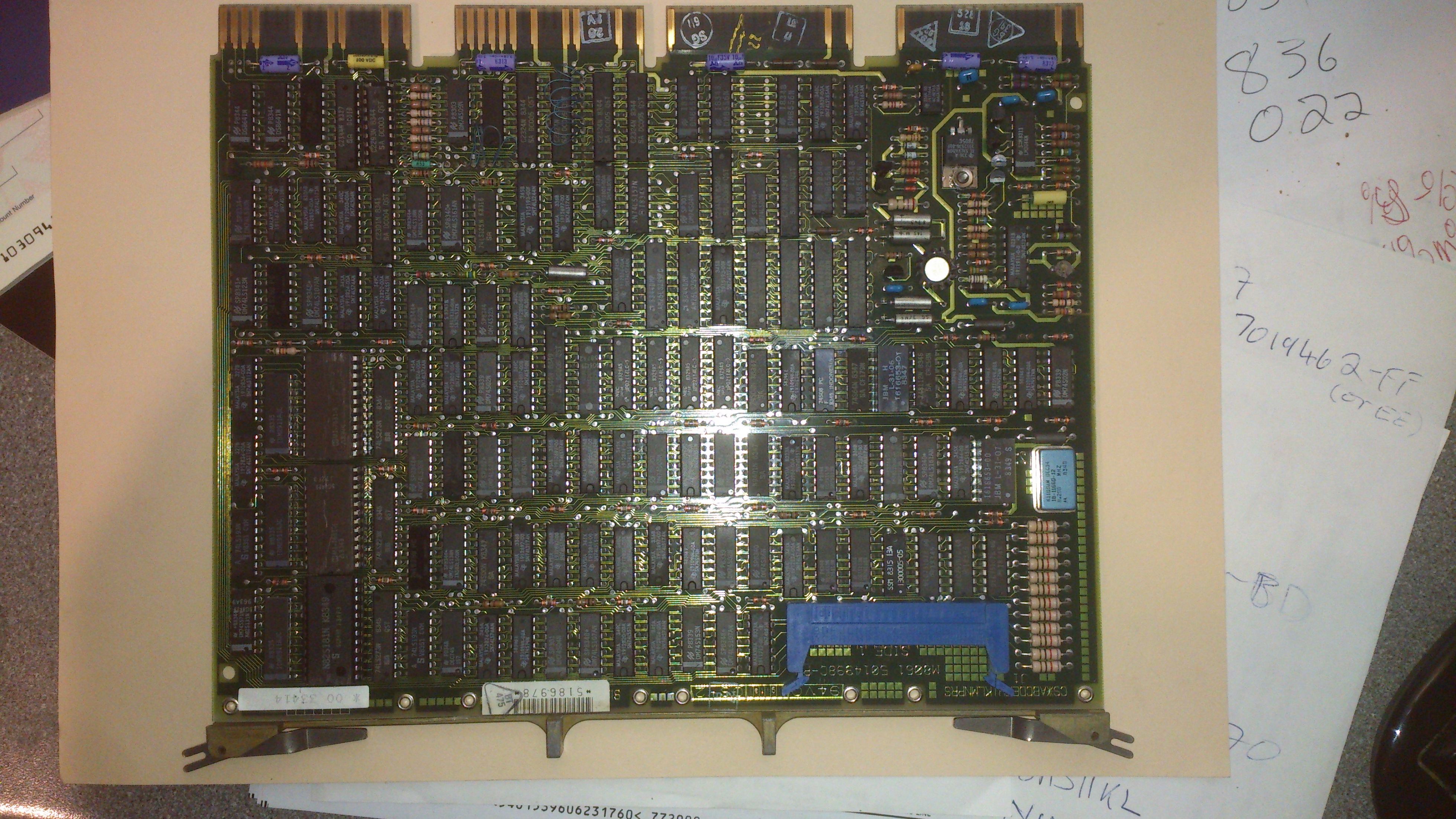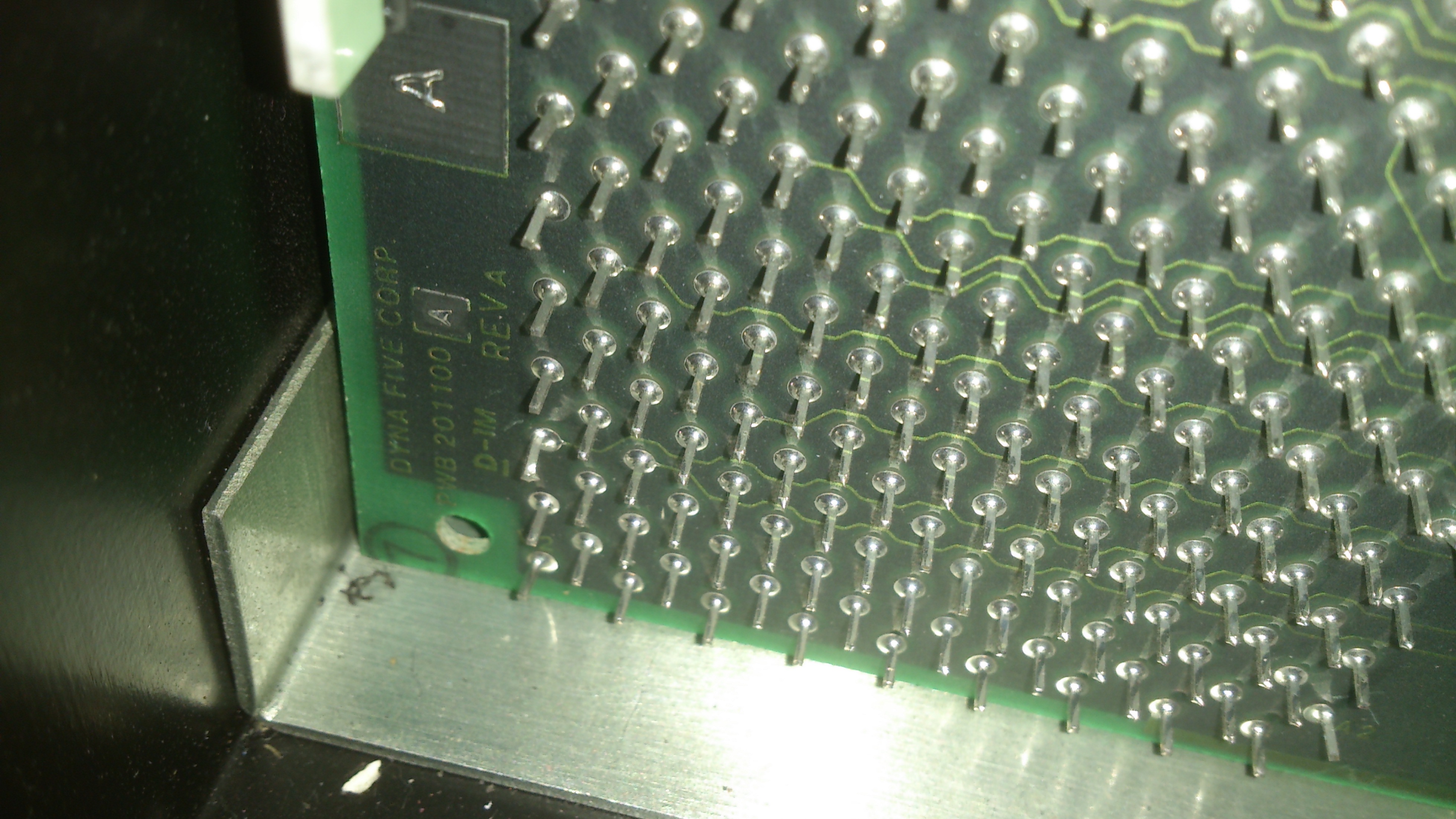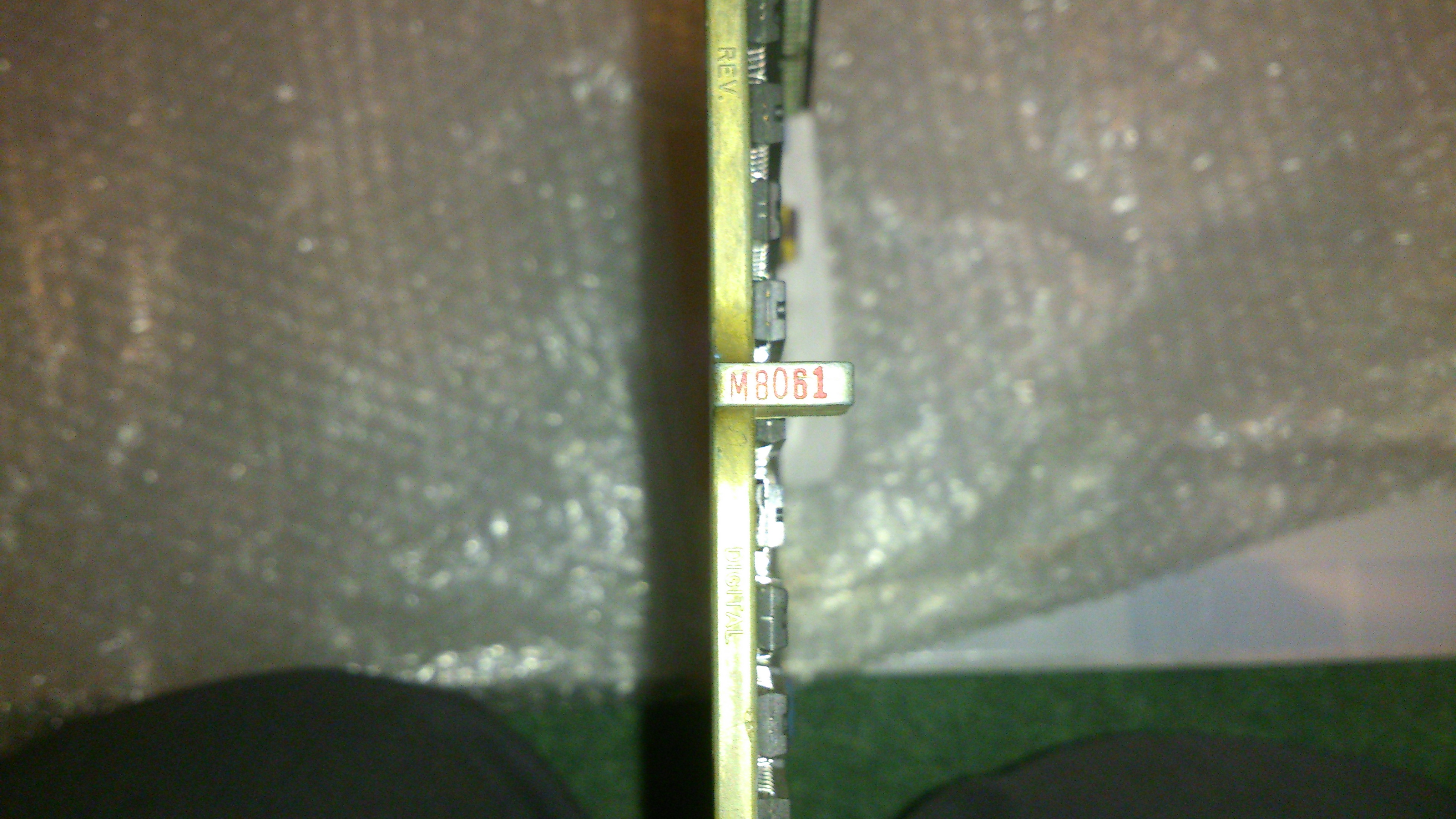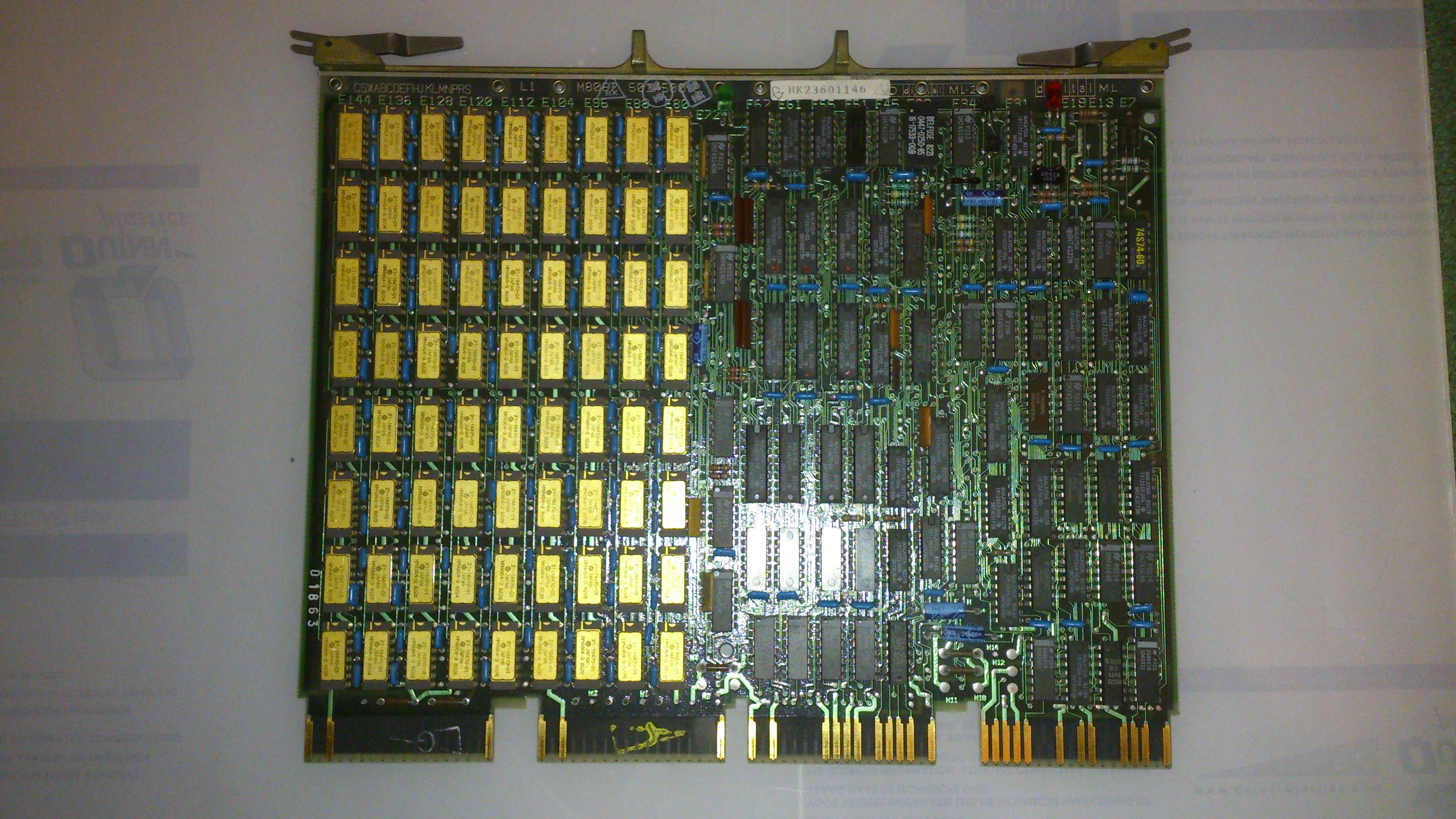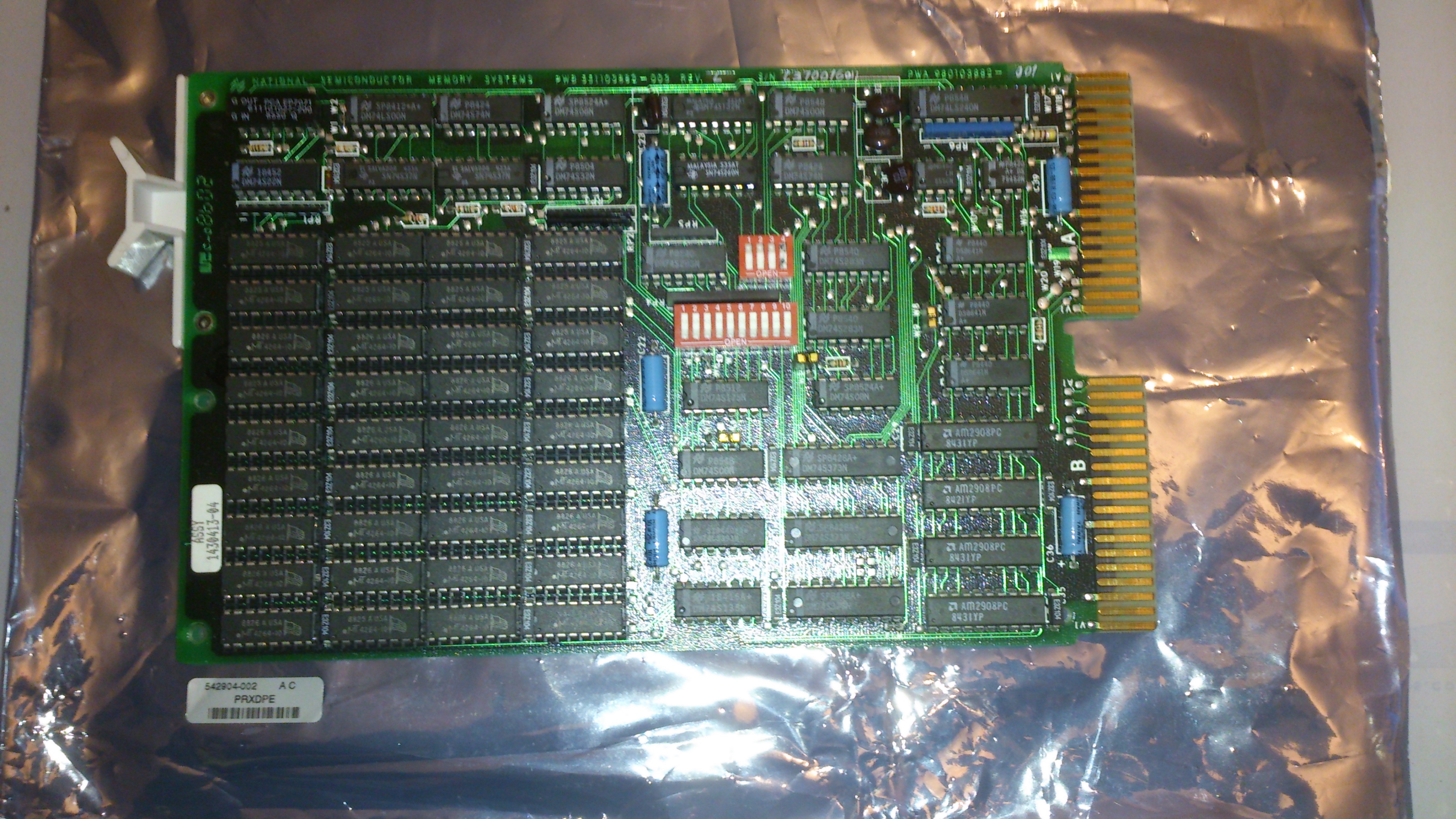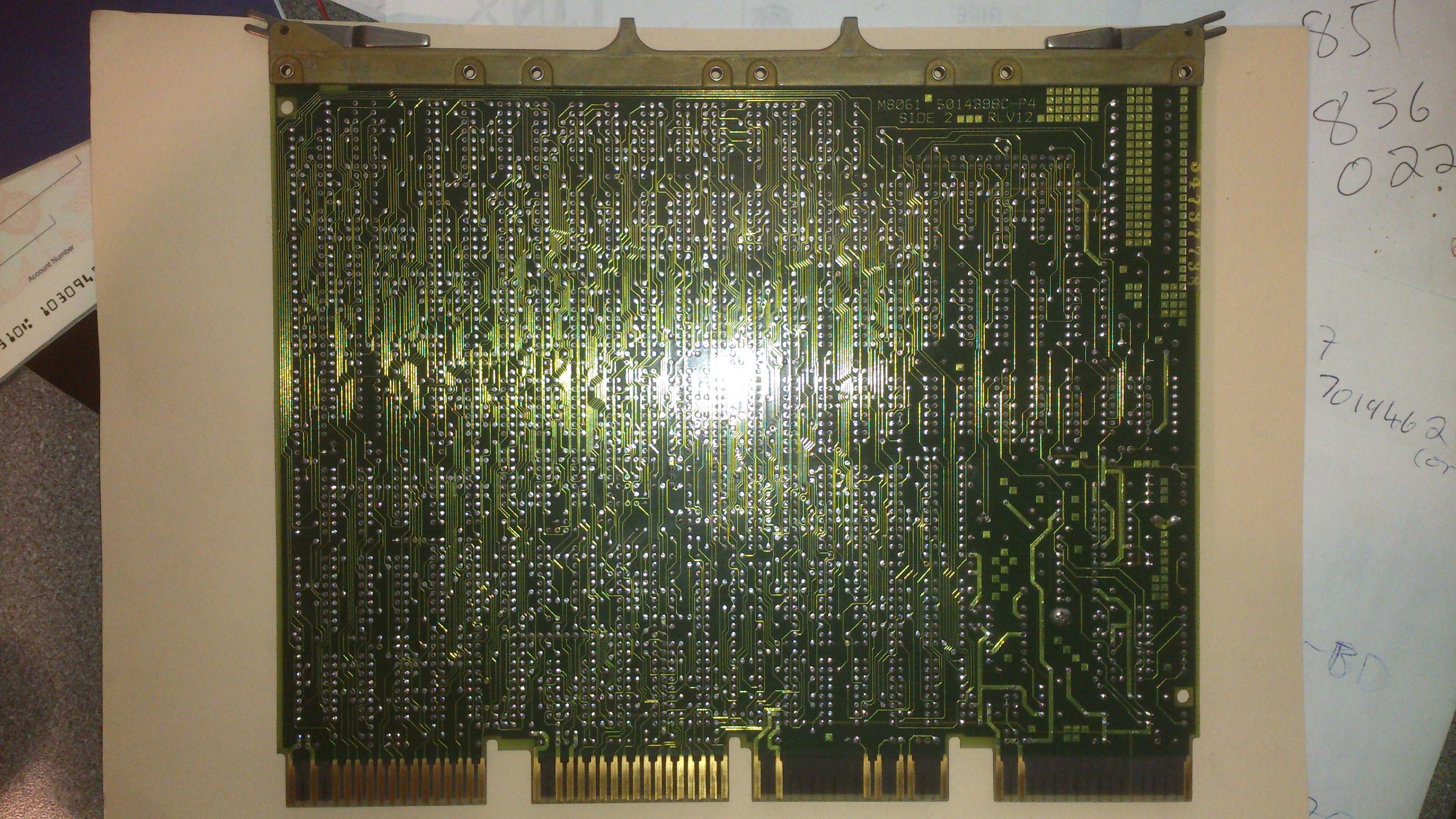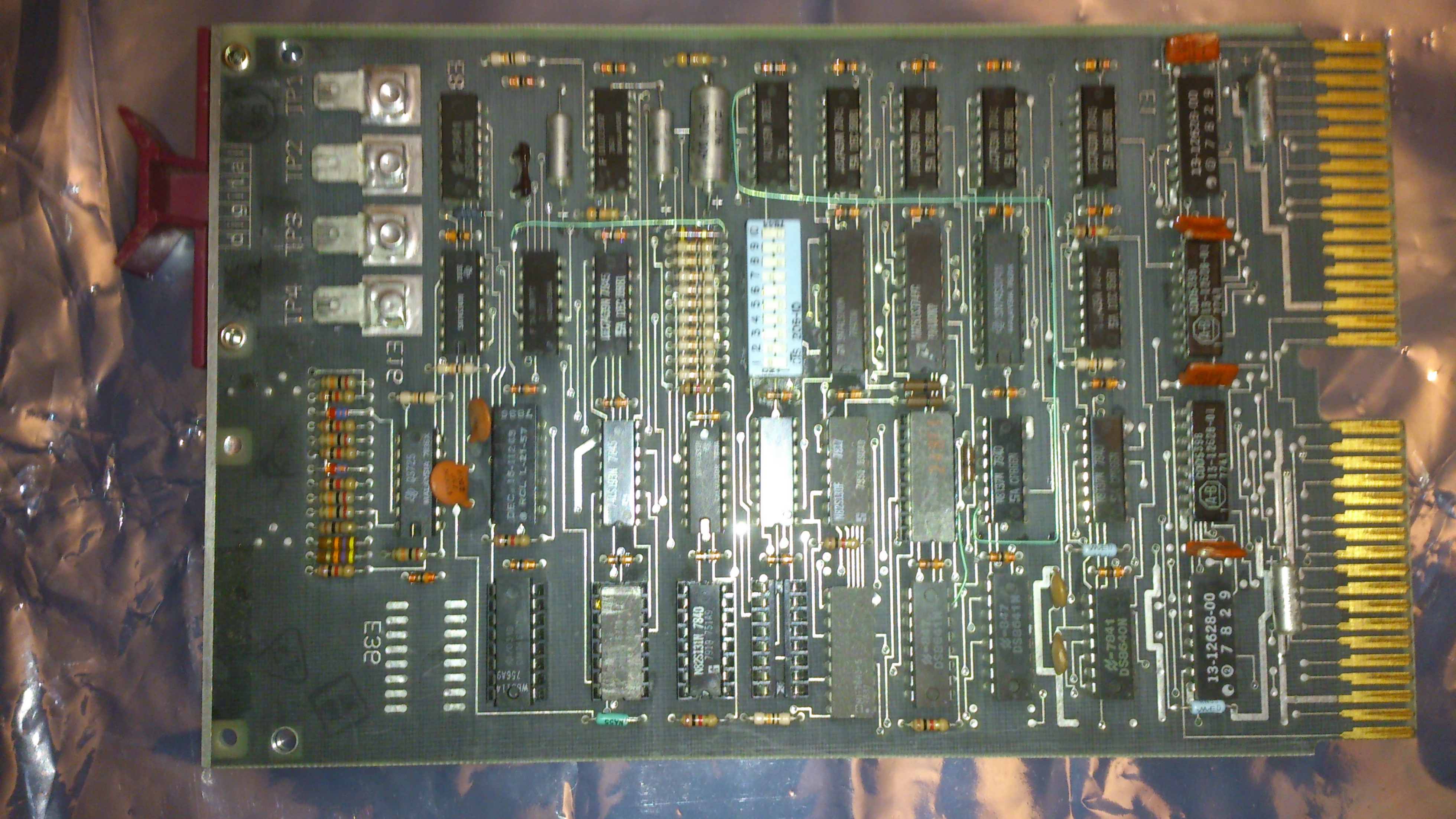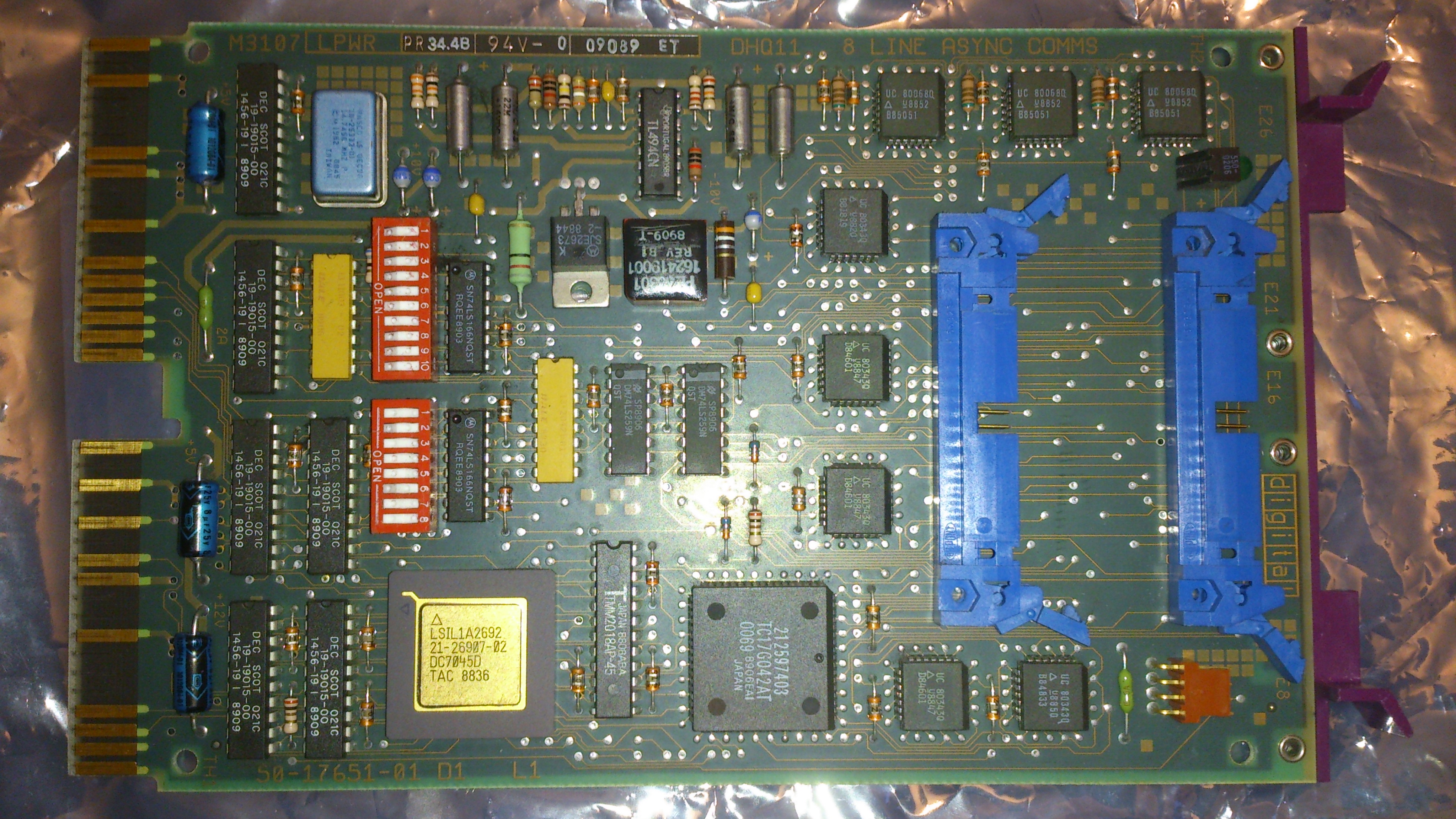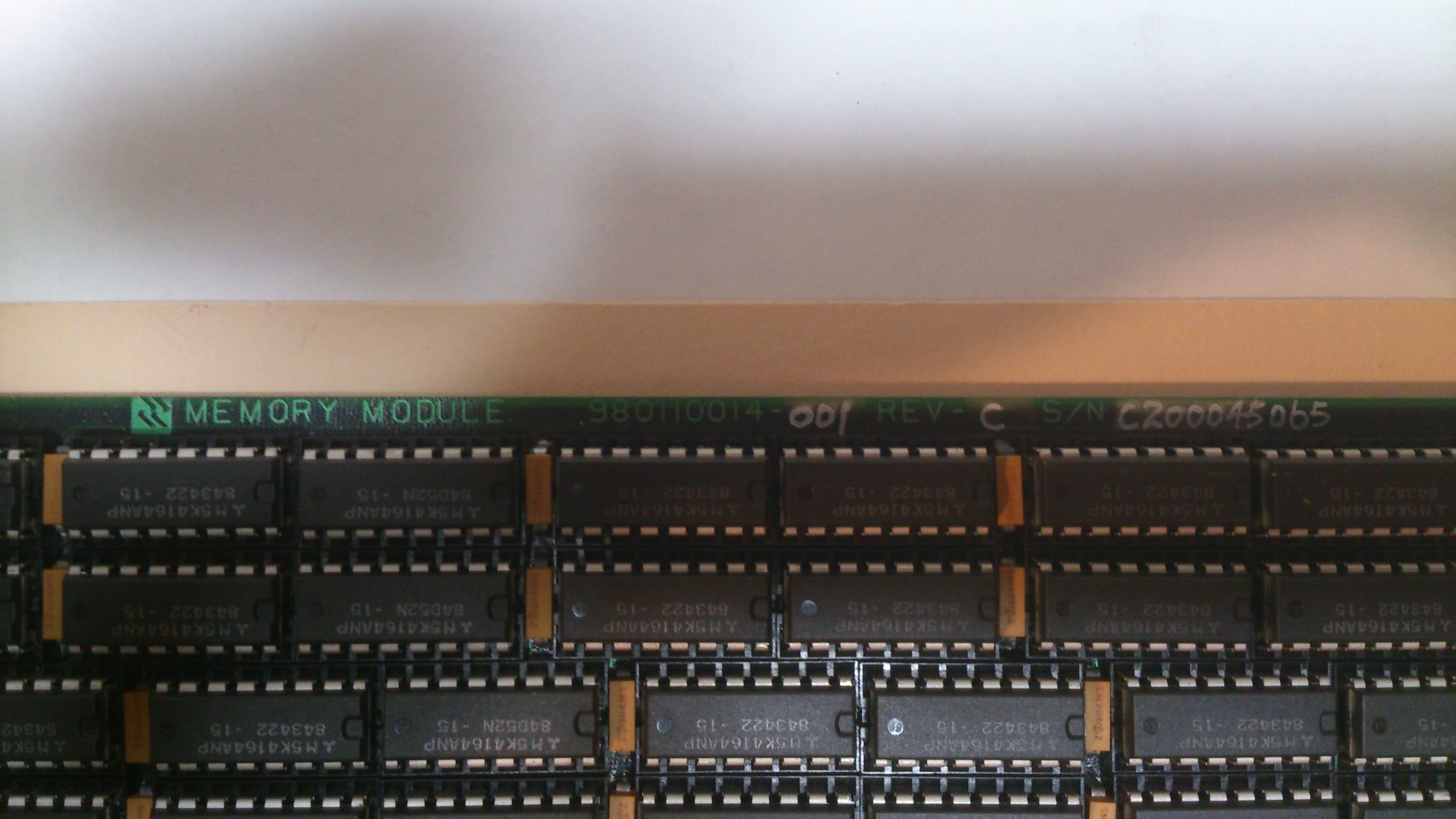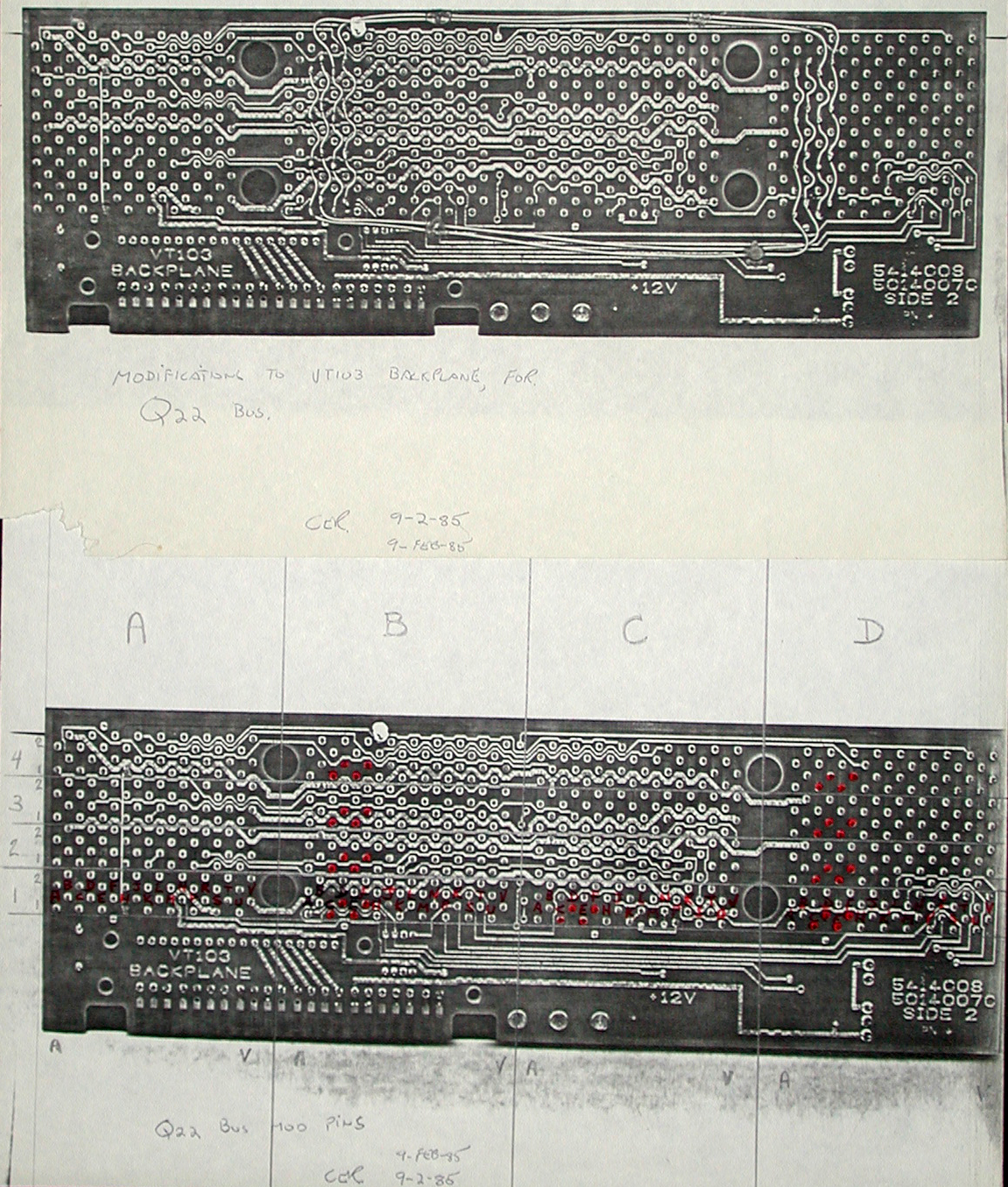 RL02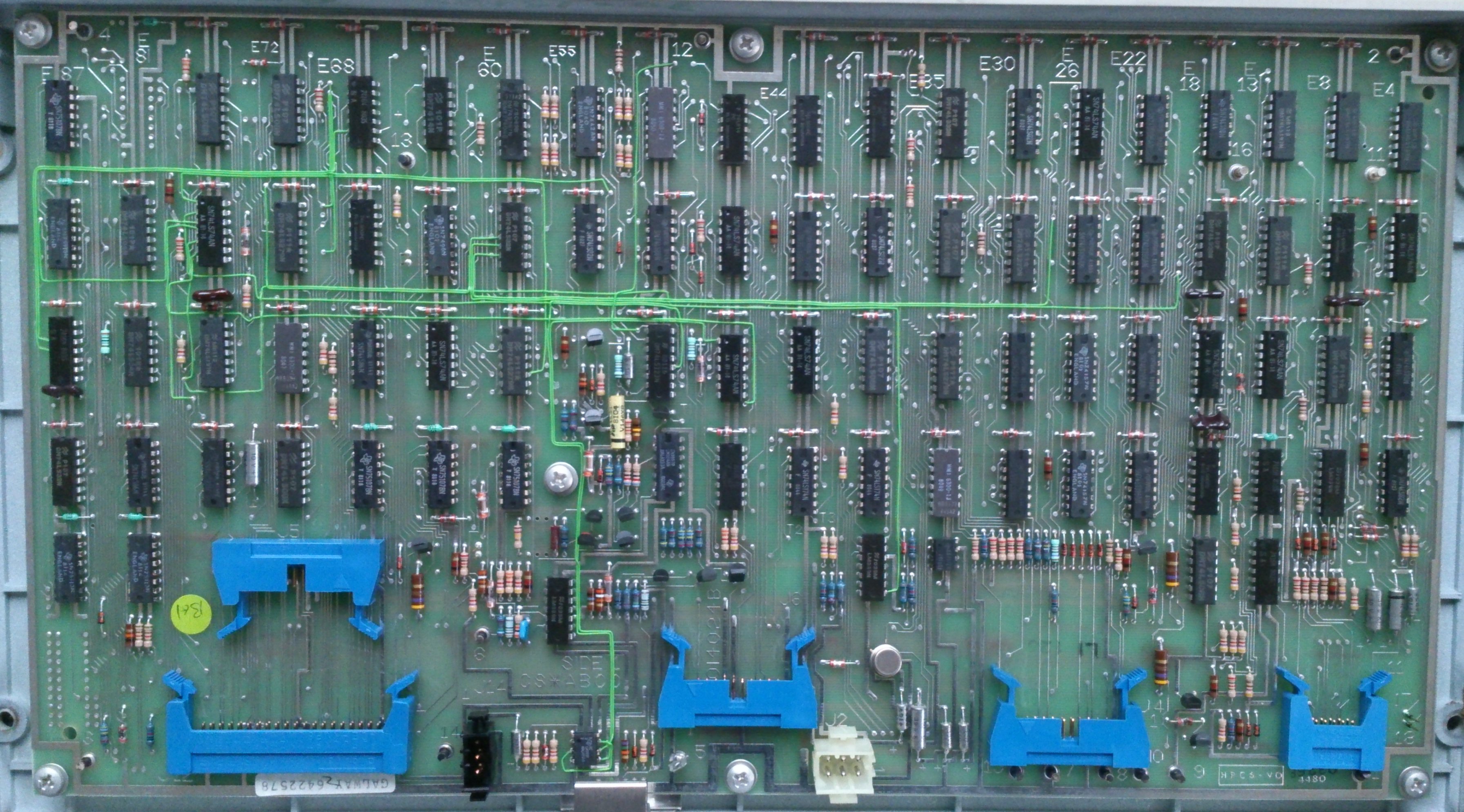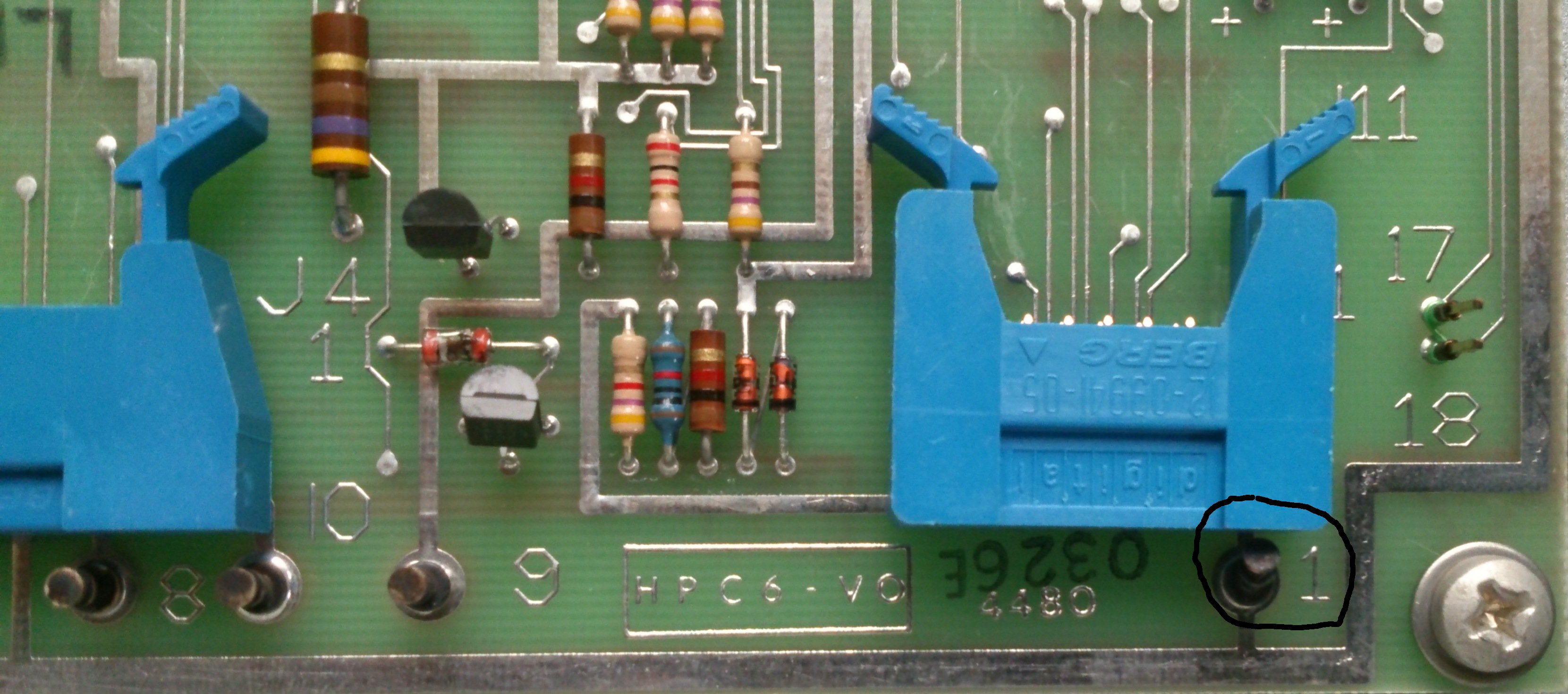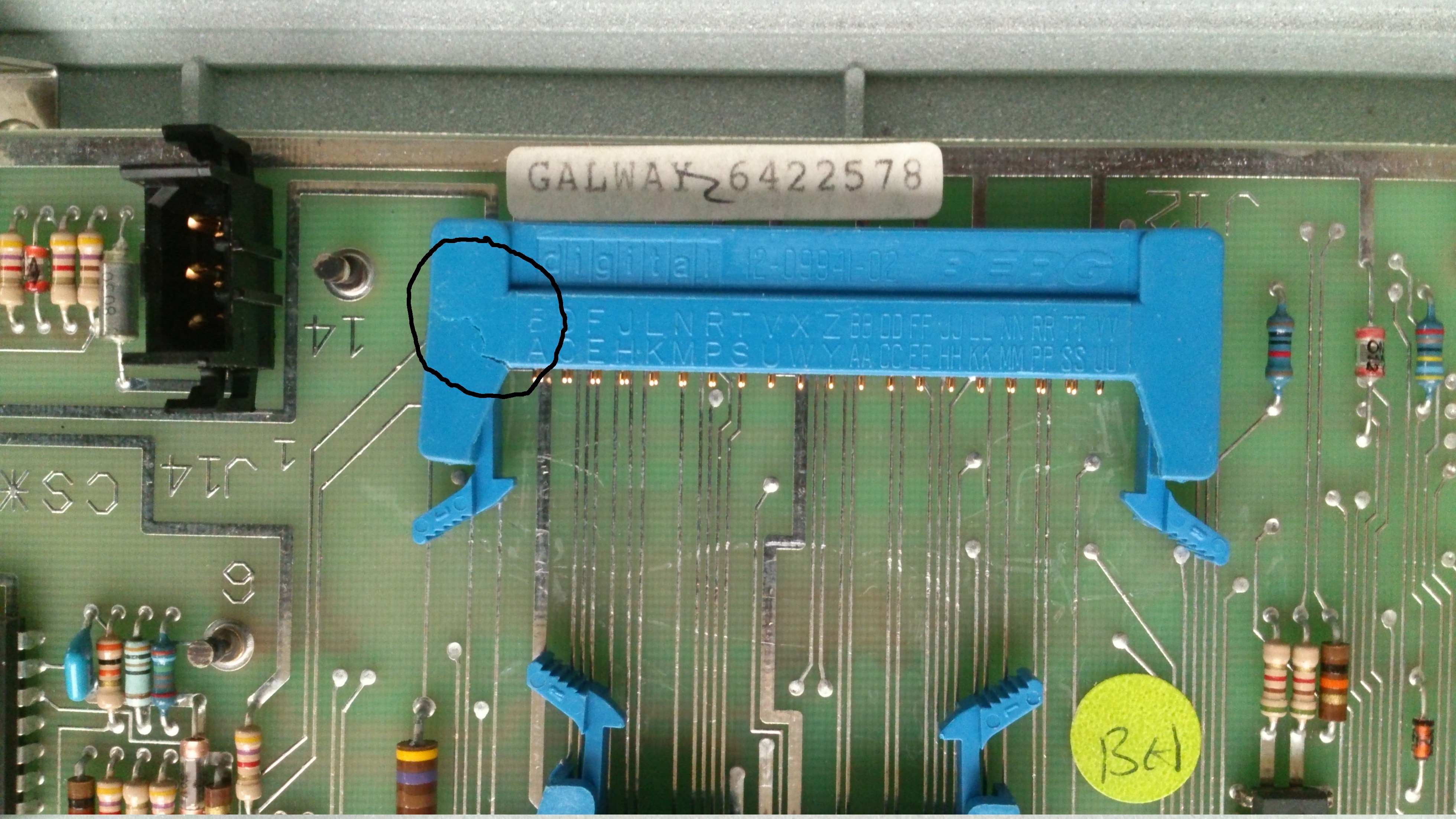 Another 11/73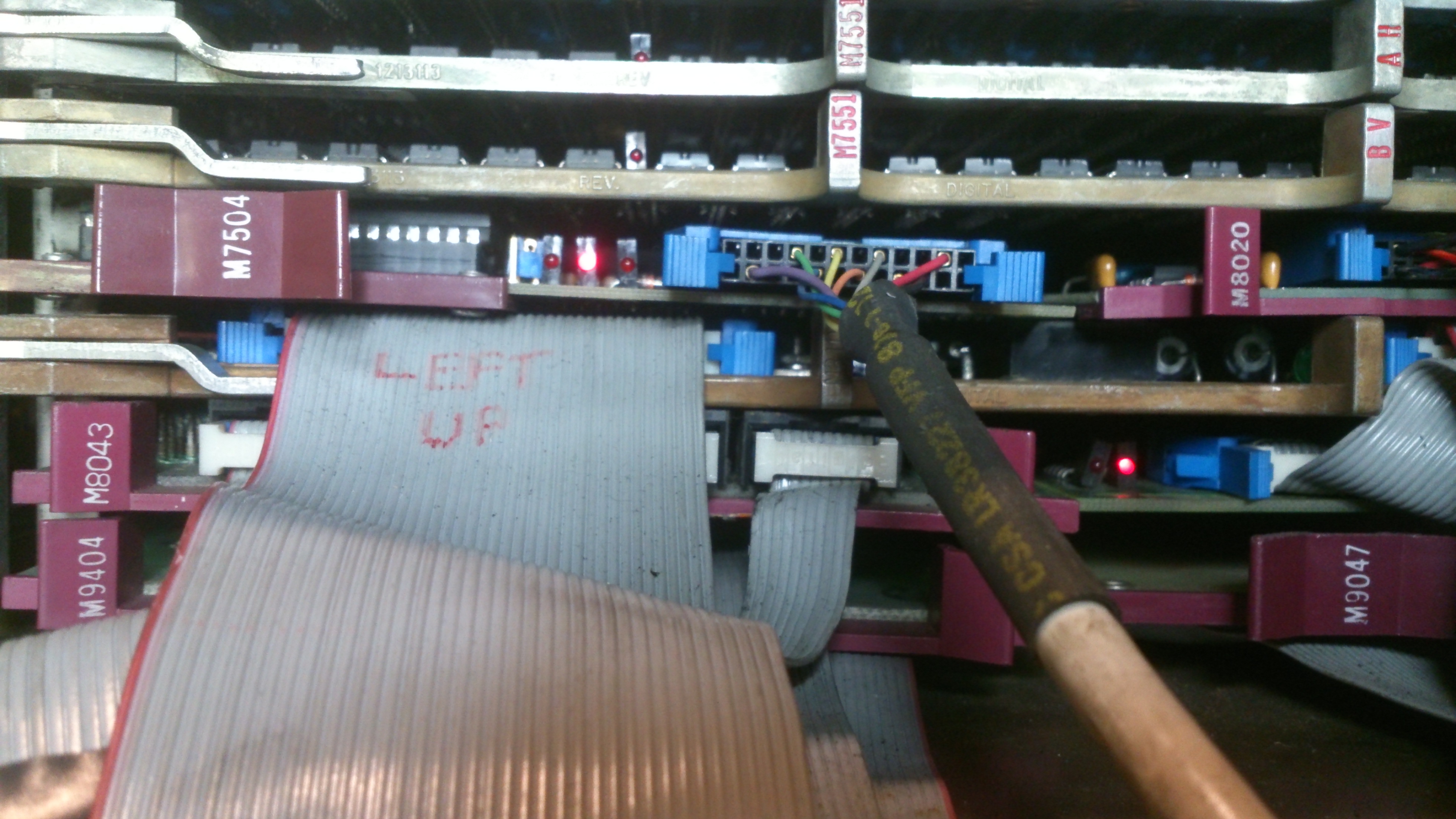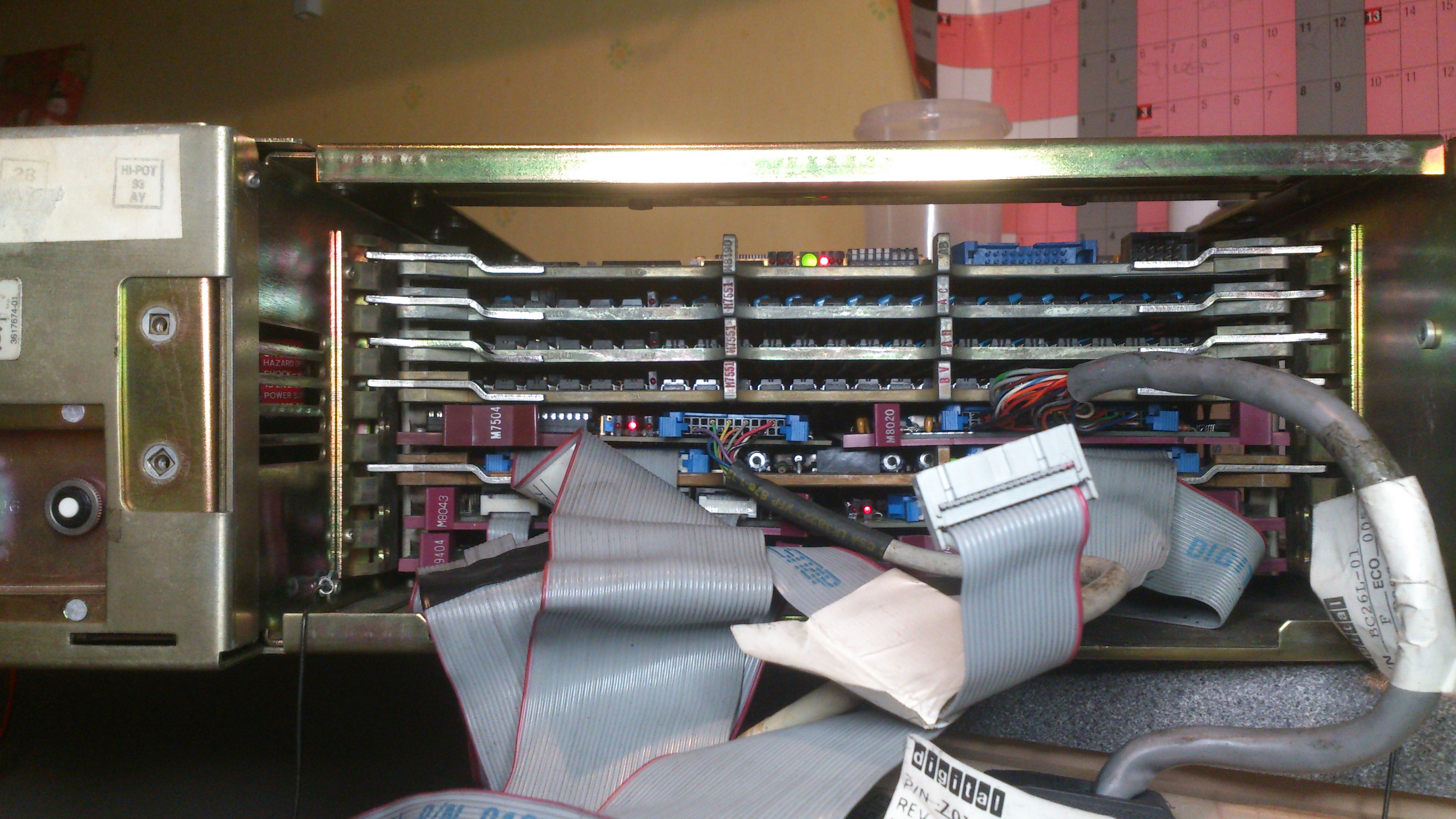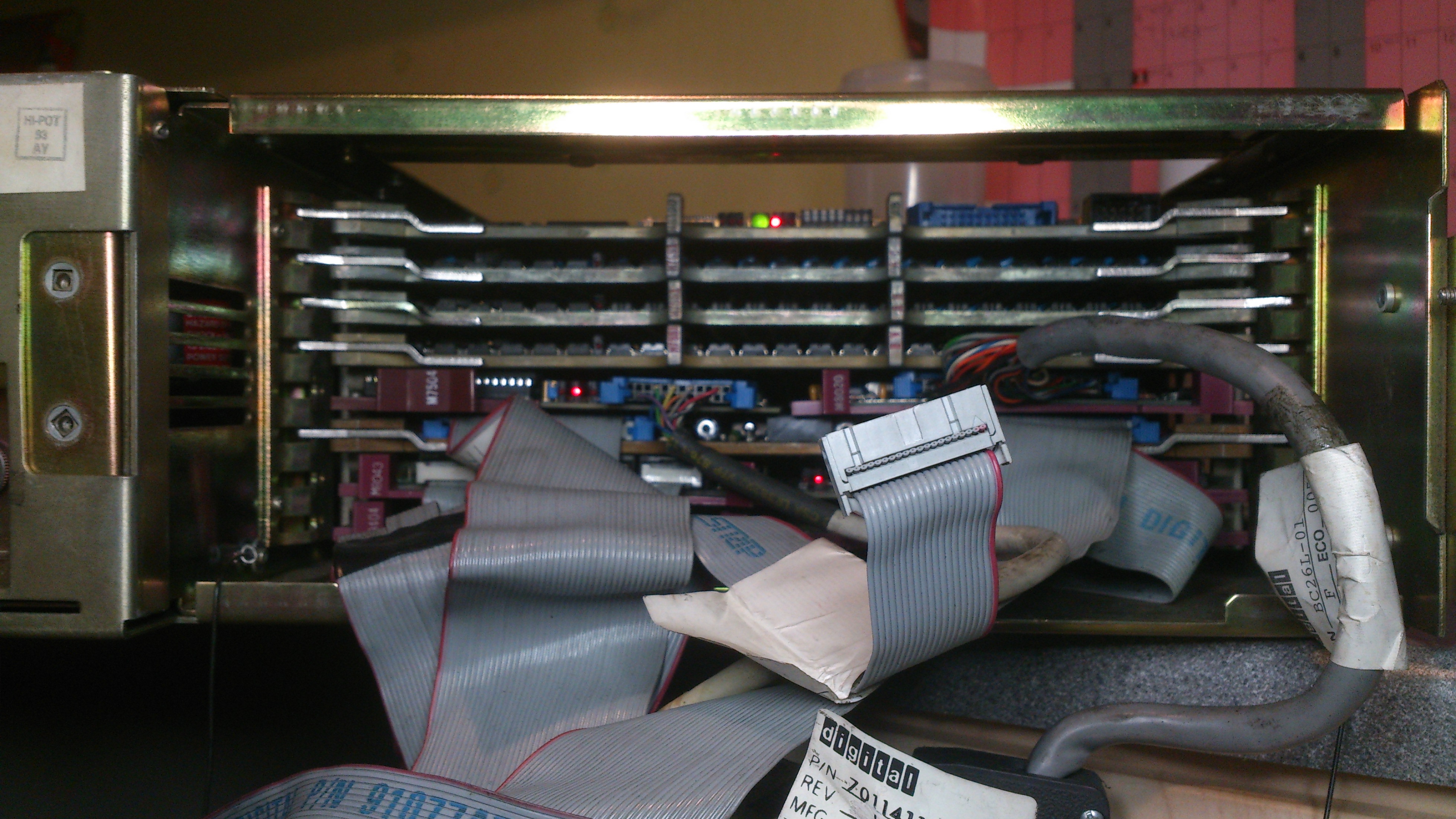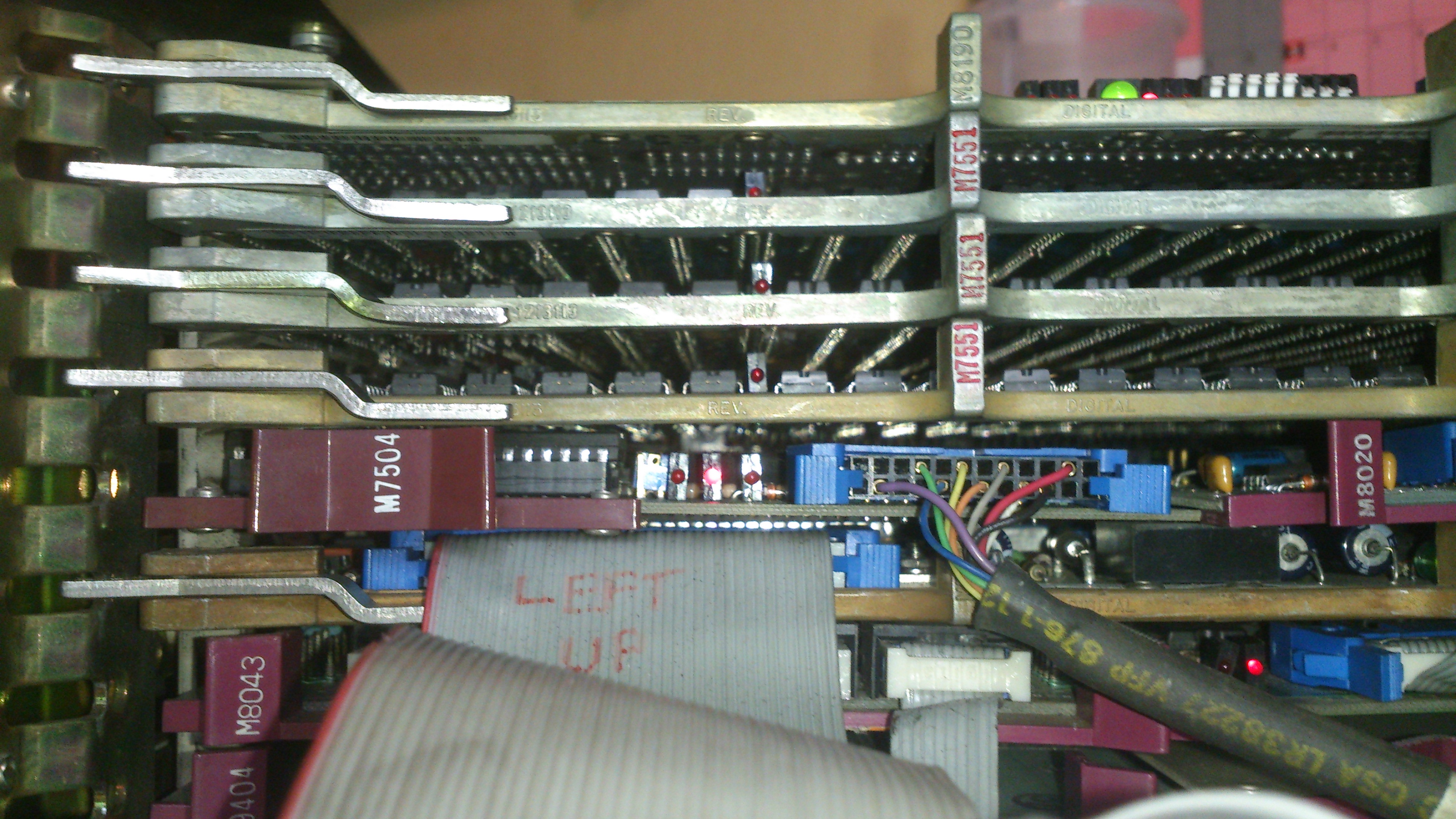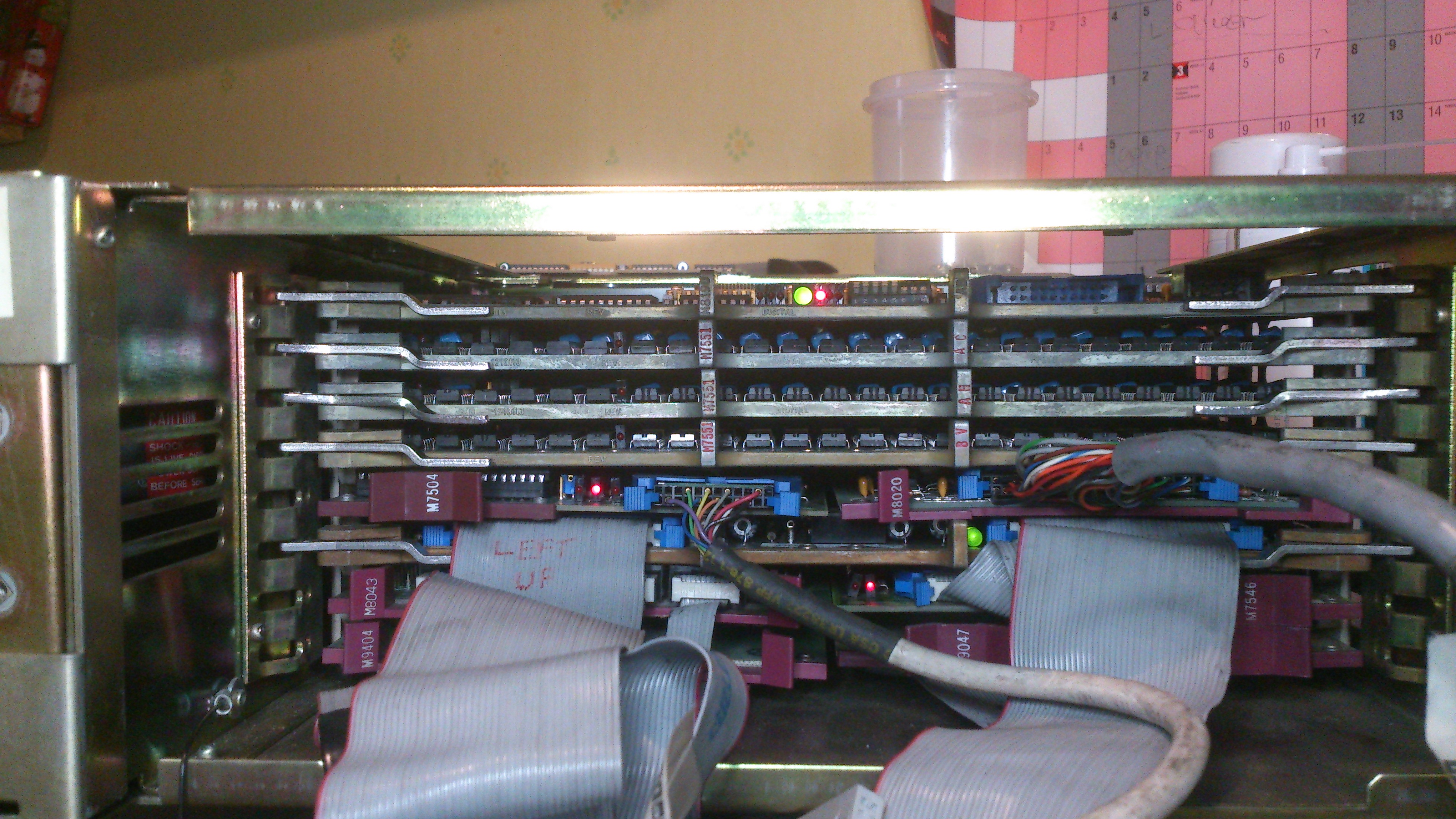 tk50 controller